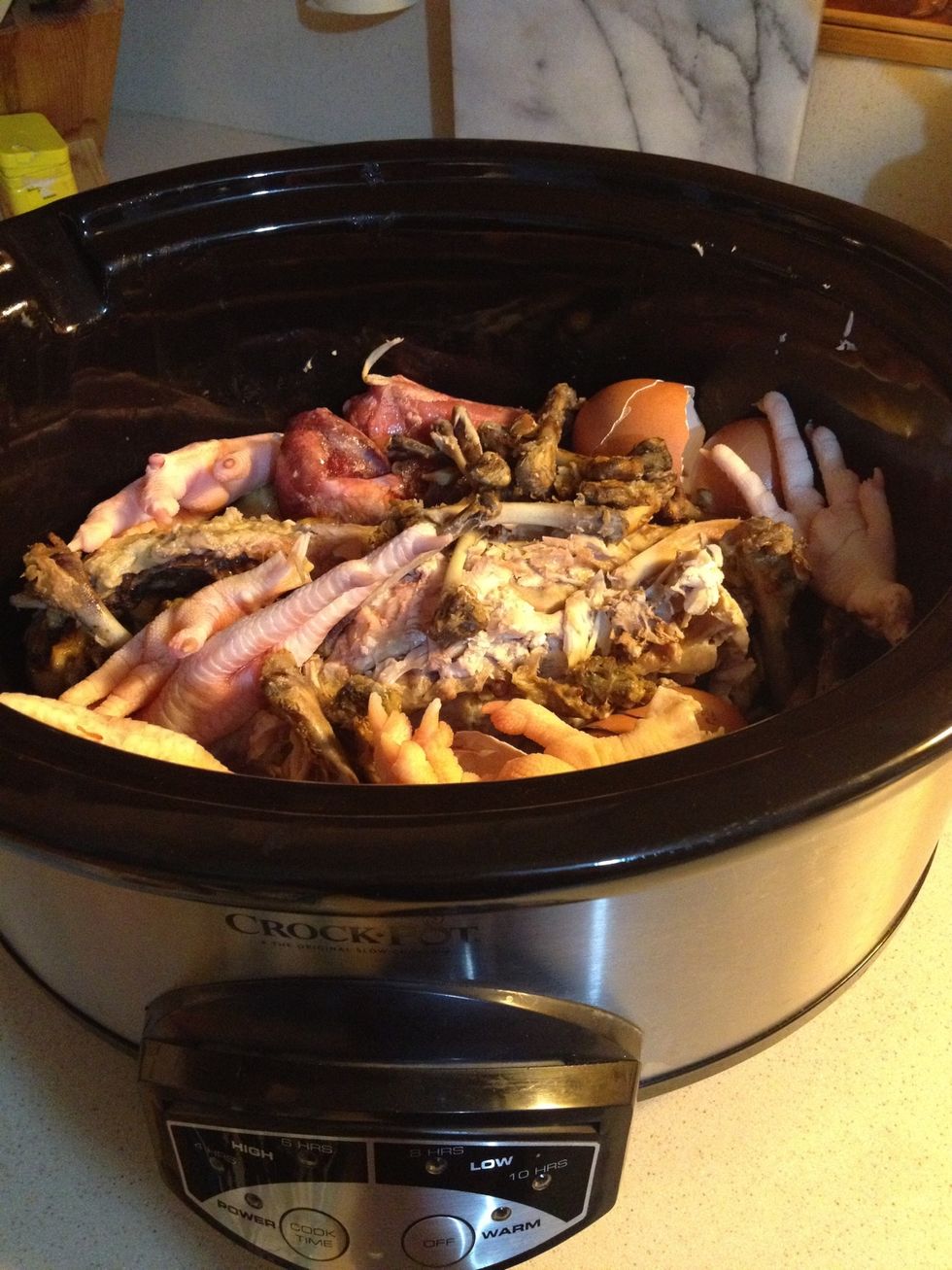 Toss all the bones into the pot.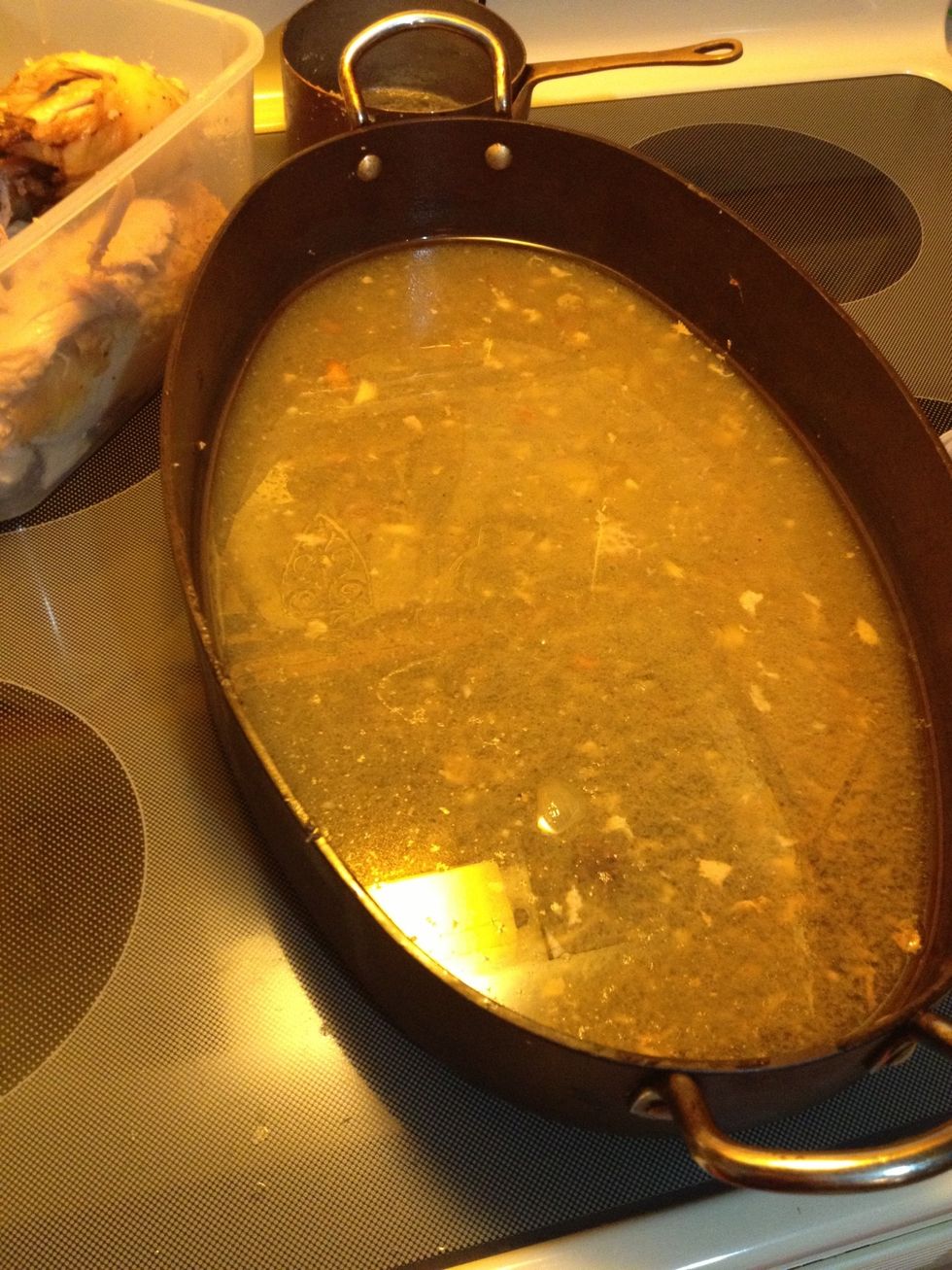 Add the juices from the freshly roasted chicken. I had roasted this chicken with onions, carrots, and lemon so it's pretty tasty.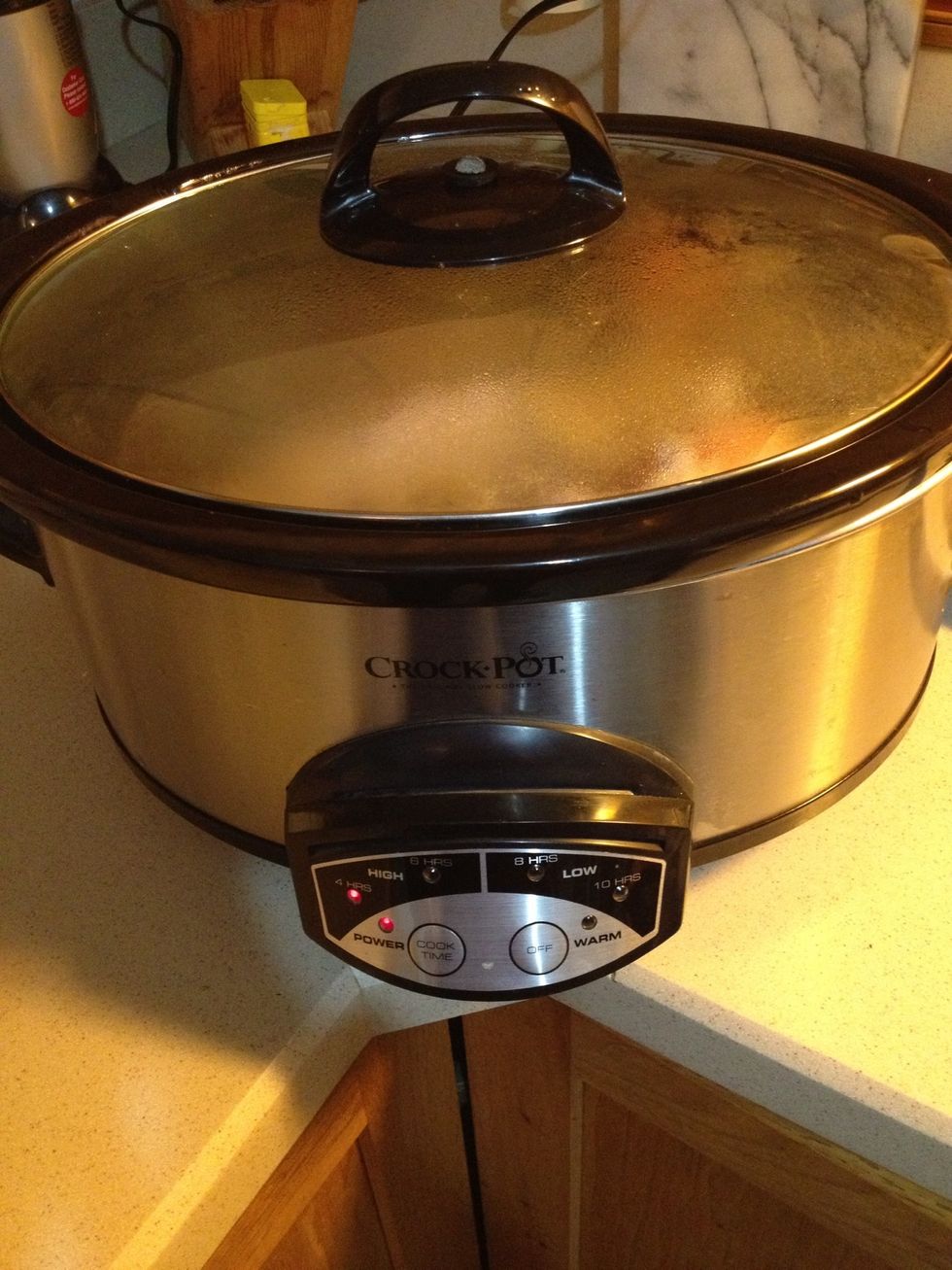 Add water to cover the bones. I usually start it on a high setting and reduce it down to low after about 30 min. Let it simmer for 10 to 24 hours or more! Make sure the bones are soft.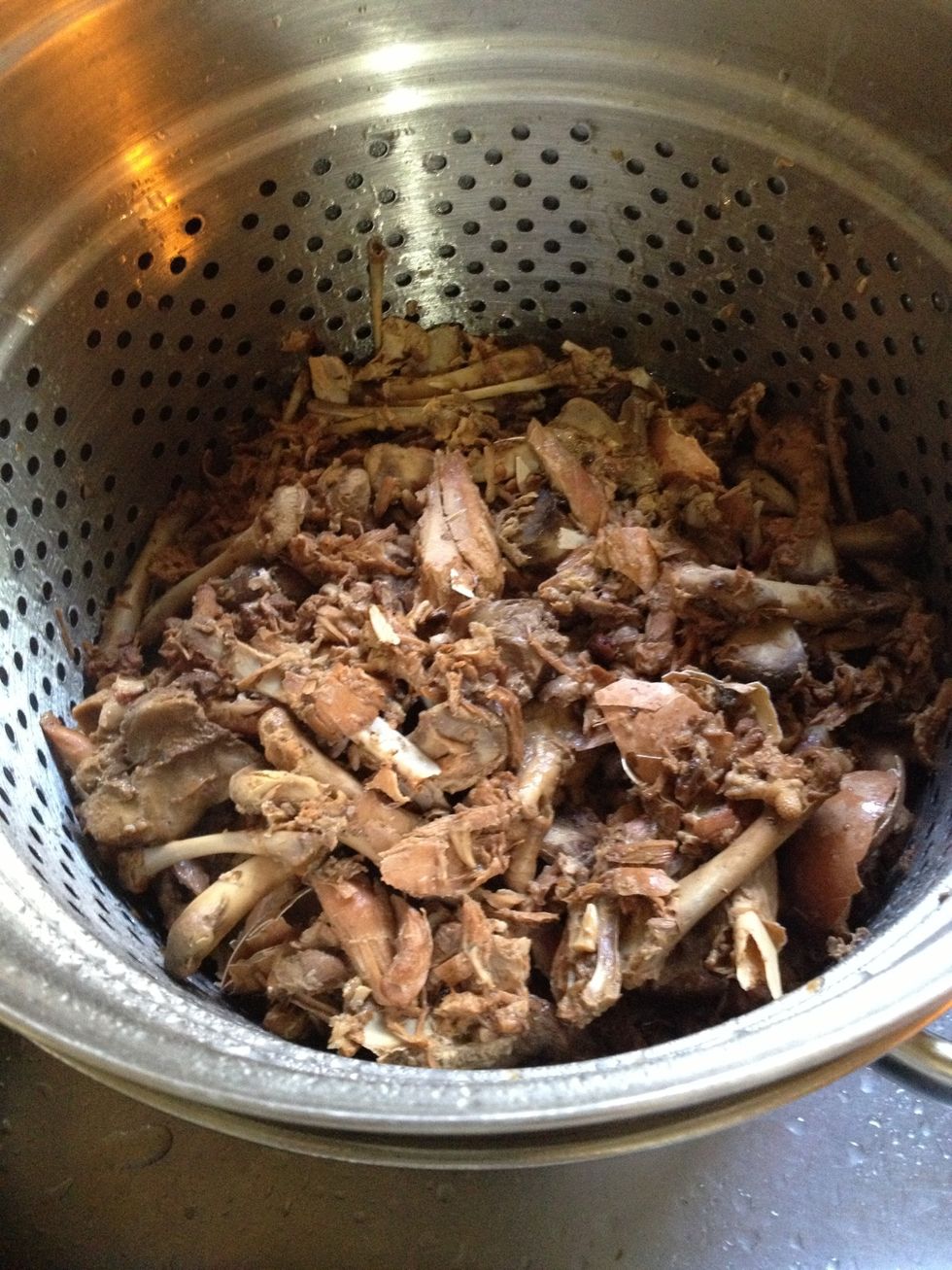 Strain it.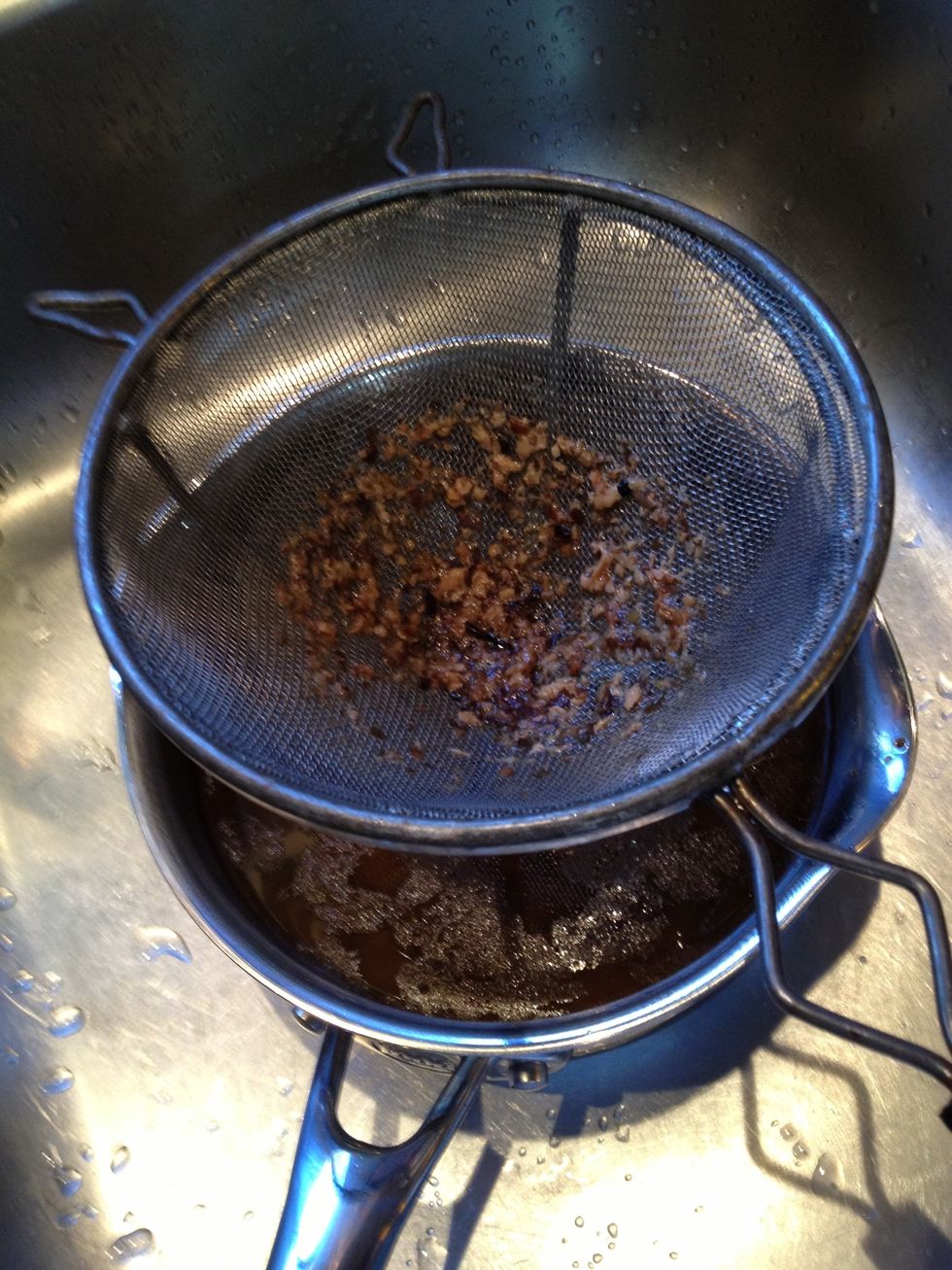 I strain it again through a fine sieve
Look how dark and rich!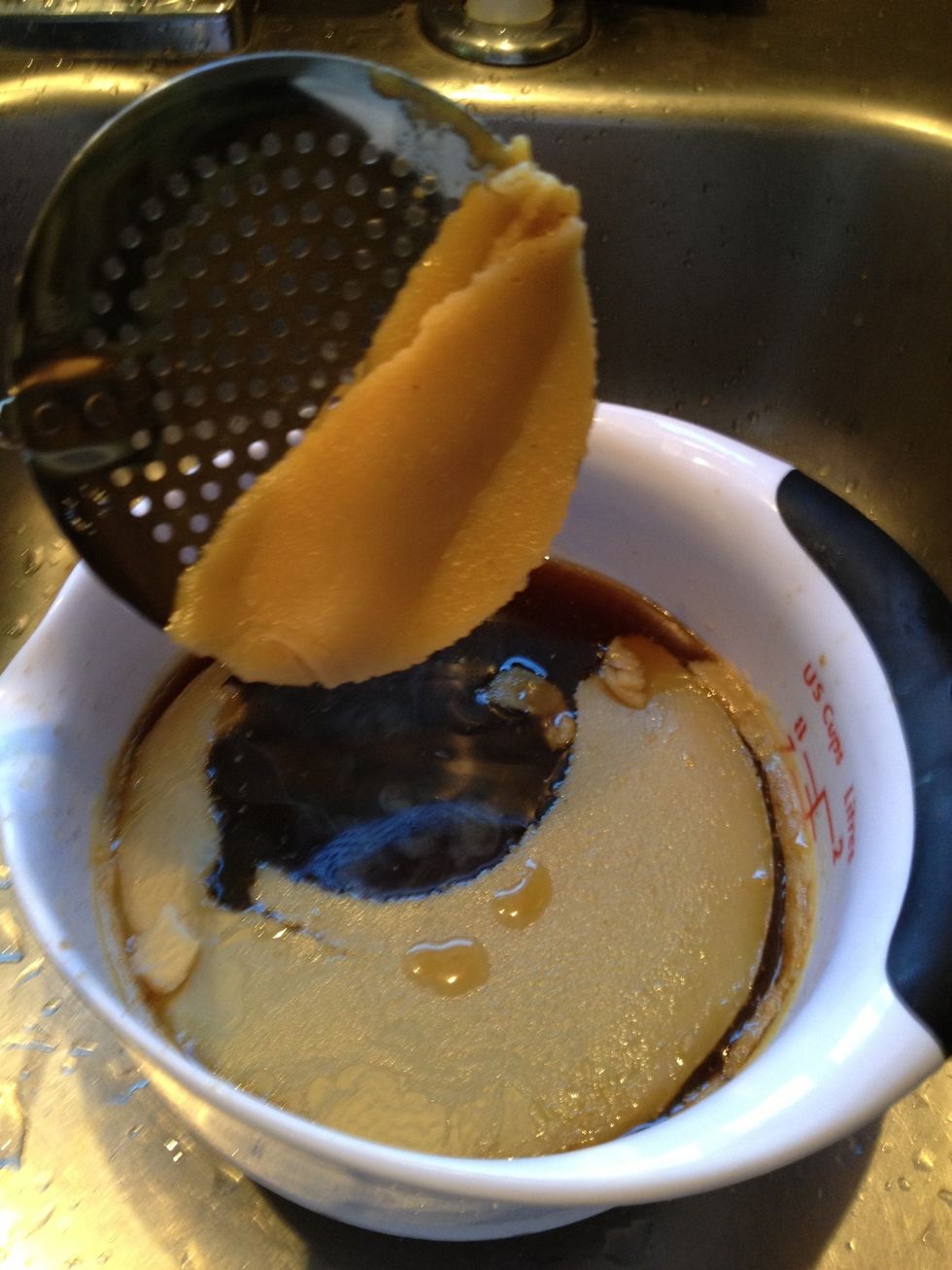 Chill for a while and skim the fat off. I then pour it in smaller containers for freezing.
Crock Pot
Chicken carcass from roasted & any saved bones.
6+ chicken feet (optional-makes the gelatin)
Egg shells
1-3 Tablespoon vinegar
Leftover juices from roasted chicken
Some kind of seaweed if desired
Water to fill pot
Giblets if available