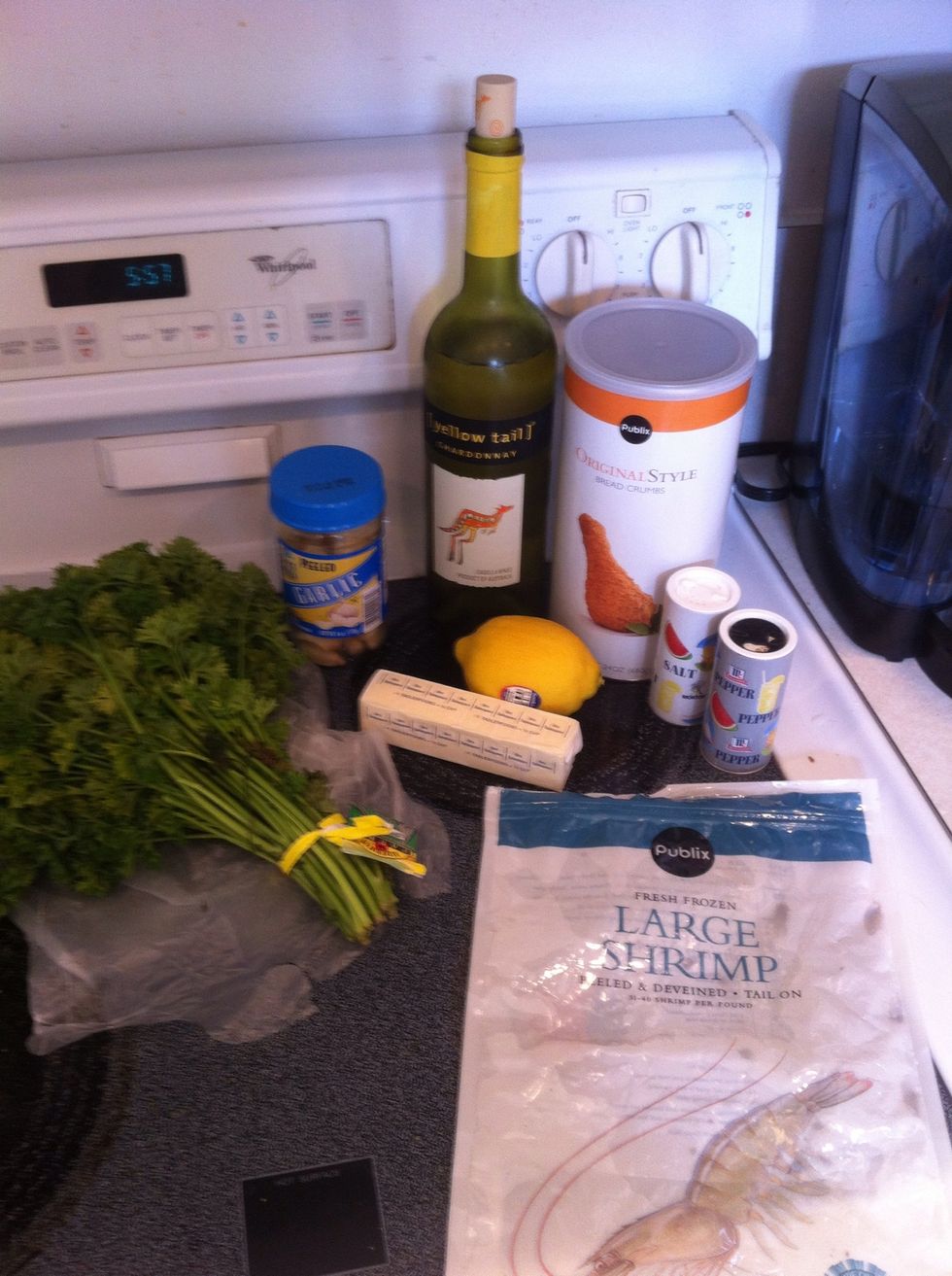 Preheat oven to 425 degrees F
In a bowl, combine the shrimp, garlic, and white wine. Stir to combine, the pour into a baking dish. Spread out evenly and then season with salt and pepper.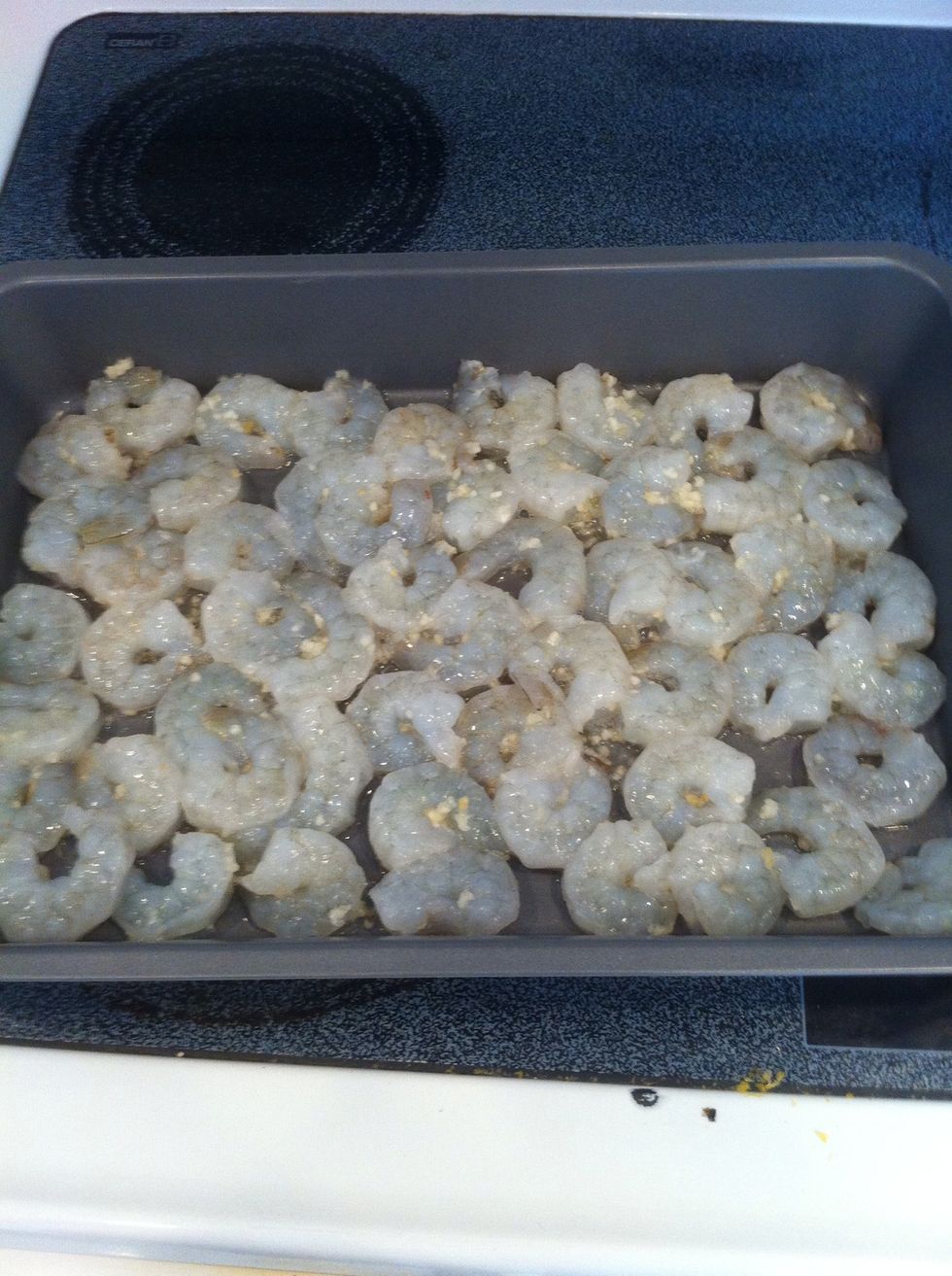 Step 3
In another bowl use a fork to mix melted butter, Panko, and parsley until well combined. With your fingers sprinkle the mixture evenly in the baking dish over the shrimp.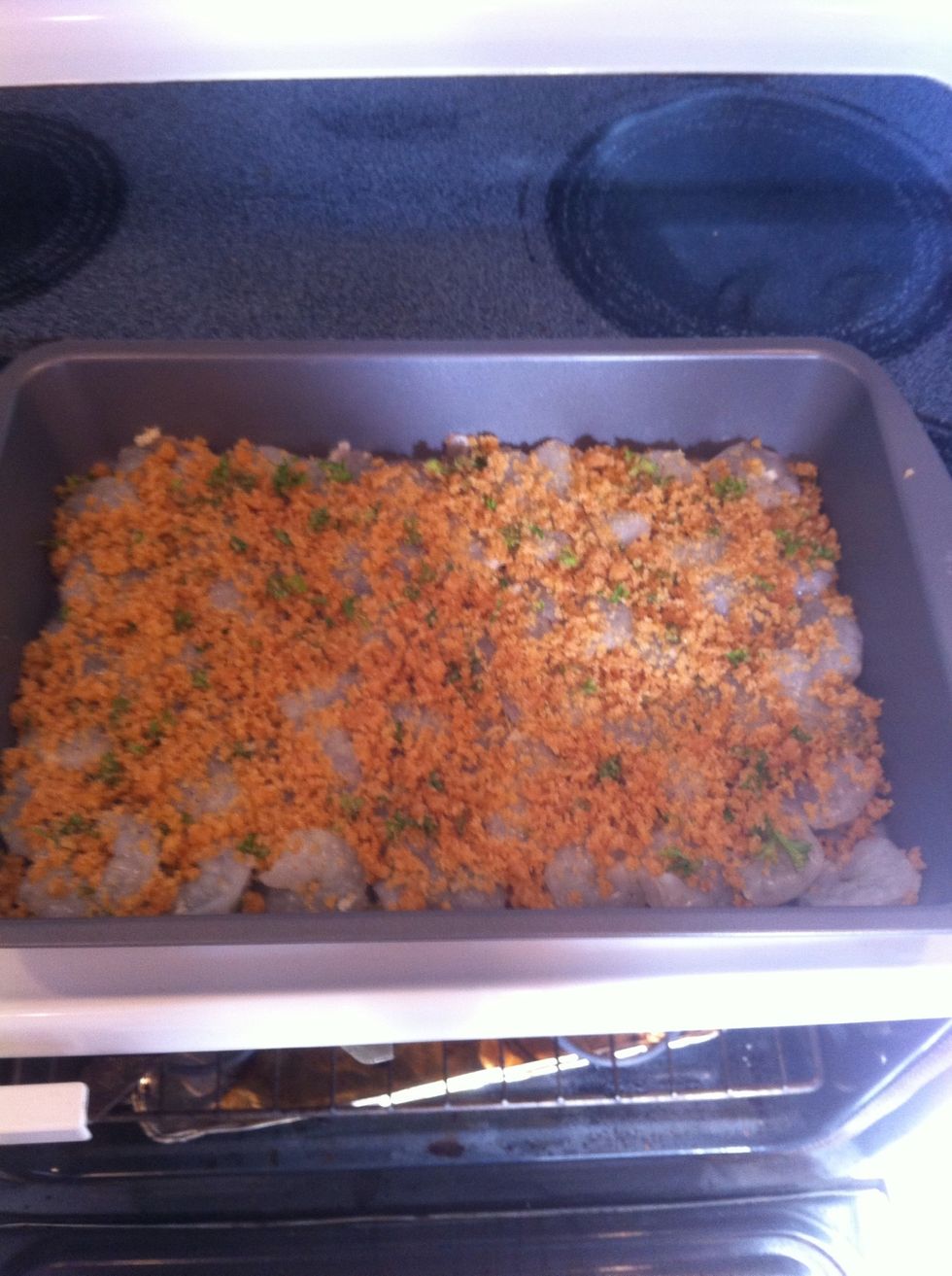 Step 5
Transfer dish to oven and bake until the shrimp are pink and opaque, about 15-18 minutes. Enjoy :)
Finished product :)
1.0lb Raw shrimp, deveined and peeled
4.0 Cloves of garlic
2.0Tbsp White wine
4.0Tbsp Melted butter
1/2c Panko bread crumbs
2.0Tbsp Fresh Italian-leaf parsley, chopped
Salt & Pepper
Half a lemon (optional)