How to cook garlic parsnip fries
Parsnips... the carrot's less famous cousin. These parsnip fries are a healthy alternative to french fries. Easy to make these will make a great side for lots of dishes.
32
Step 1: Preheat your oven to 450 degrees Fahrenheit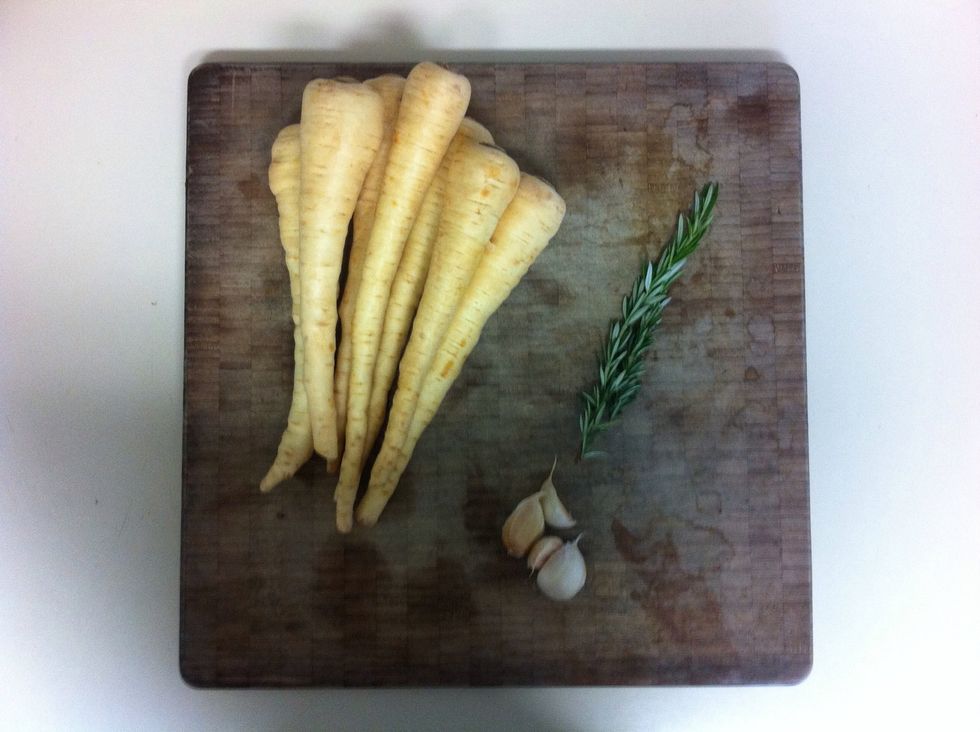 Here are the fresh ingredients needed. Parsnips, a few sprigs of rosemary and your garlic
Grab your peeler and get to peeling those parsnips! You'll be done when they are white all over with no outer skin
Then cut off the root at the end and the harder bit on the other end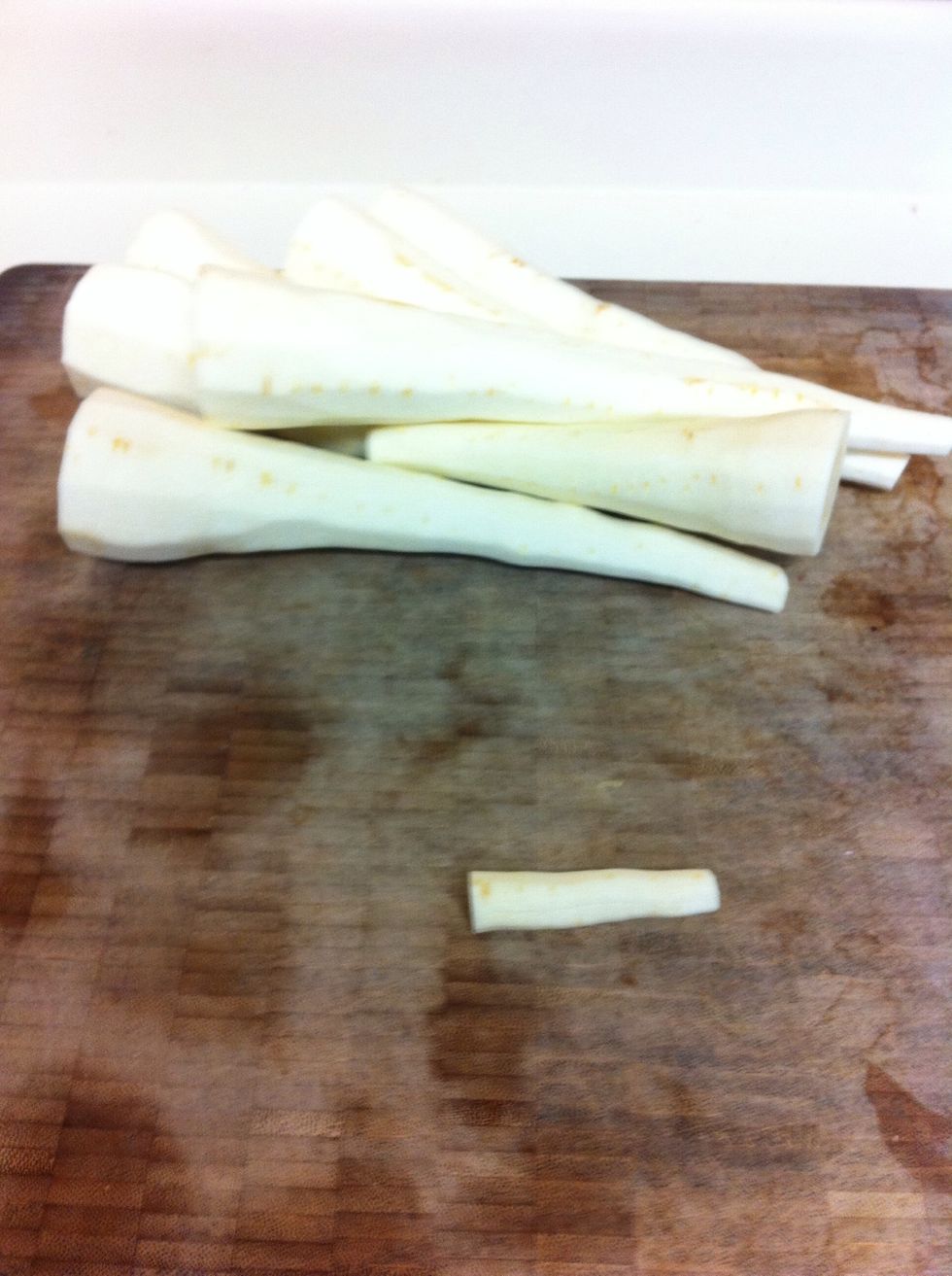 I like to cut 1 piece to use as a guide to size the rest of the parsnips. It's about 2in long and 1/4in thick. It's important for them to be similar in size so they cook evenly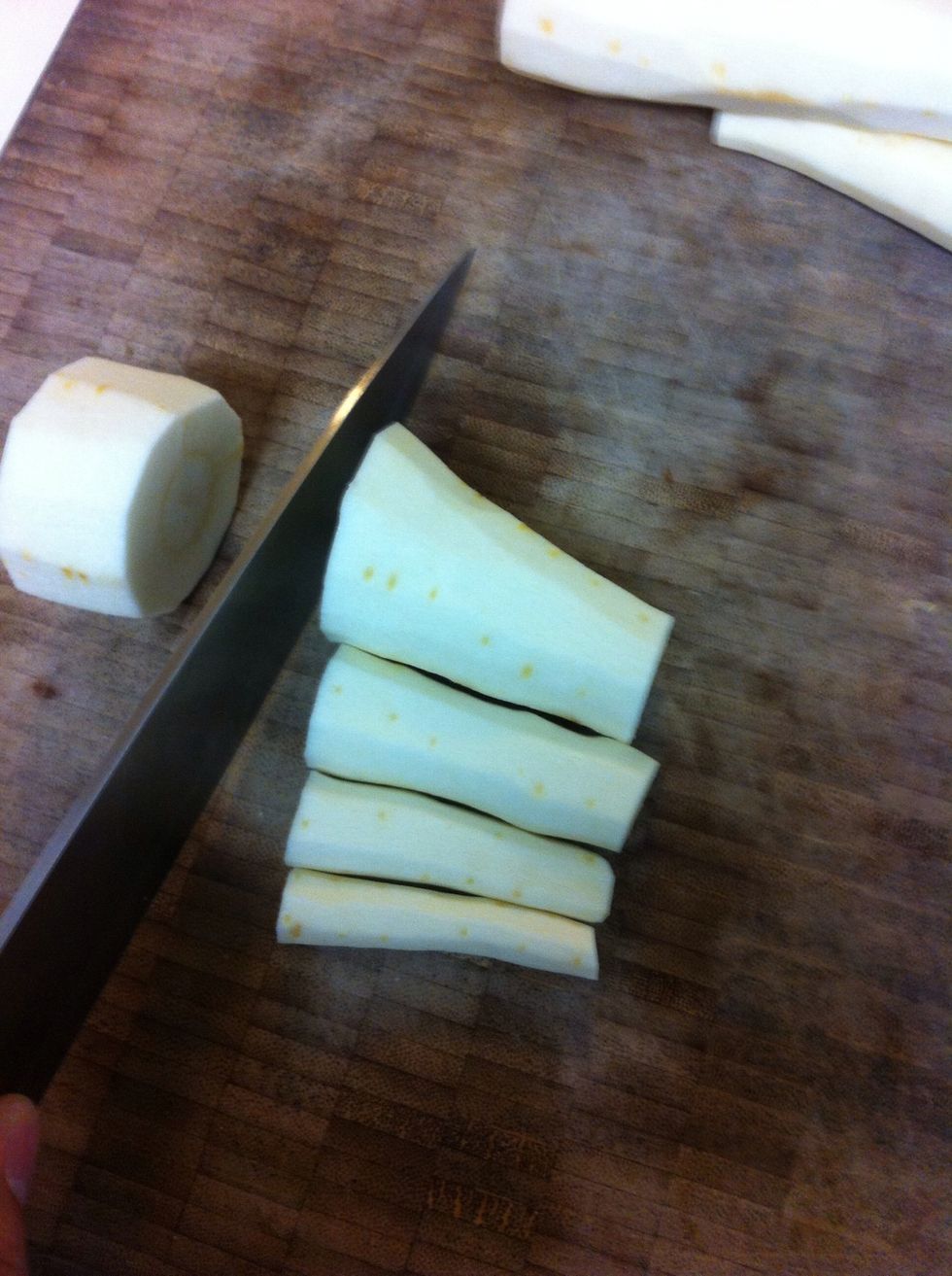 Making sure they're close in size. They don't have to be perfect... just close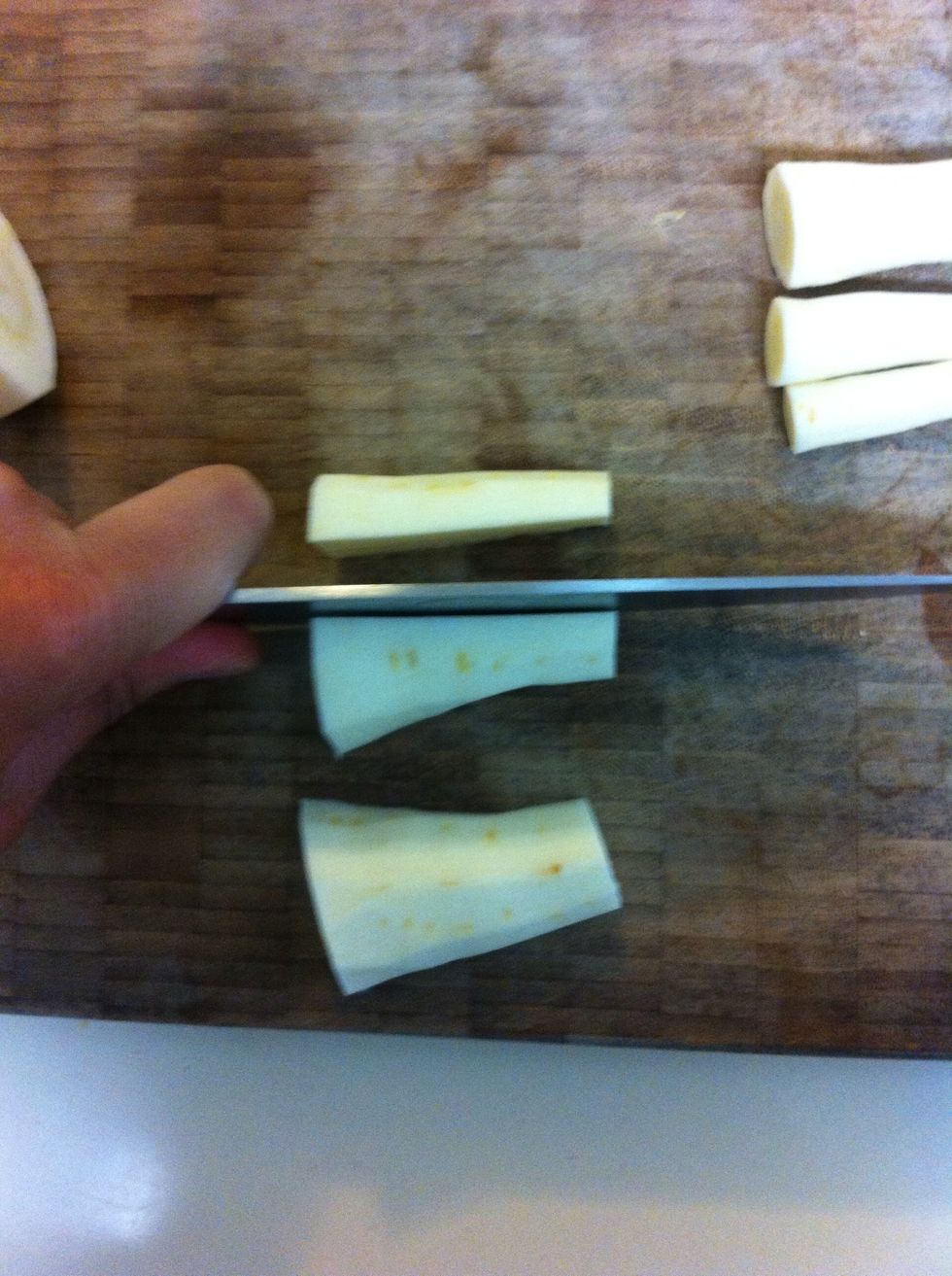 As it gets thicker towards the root end of the parsnip, half them, then quarter them (or more!) to get it back down to size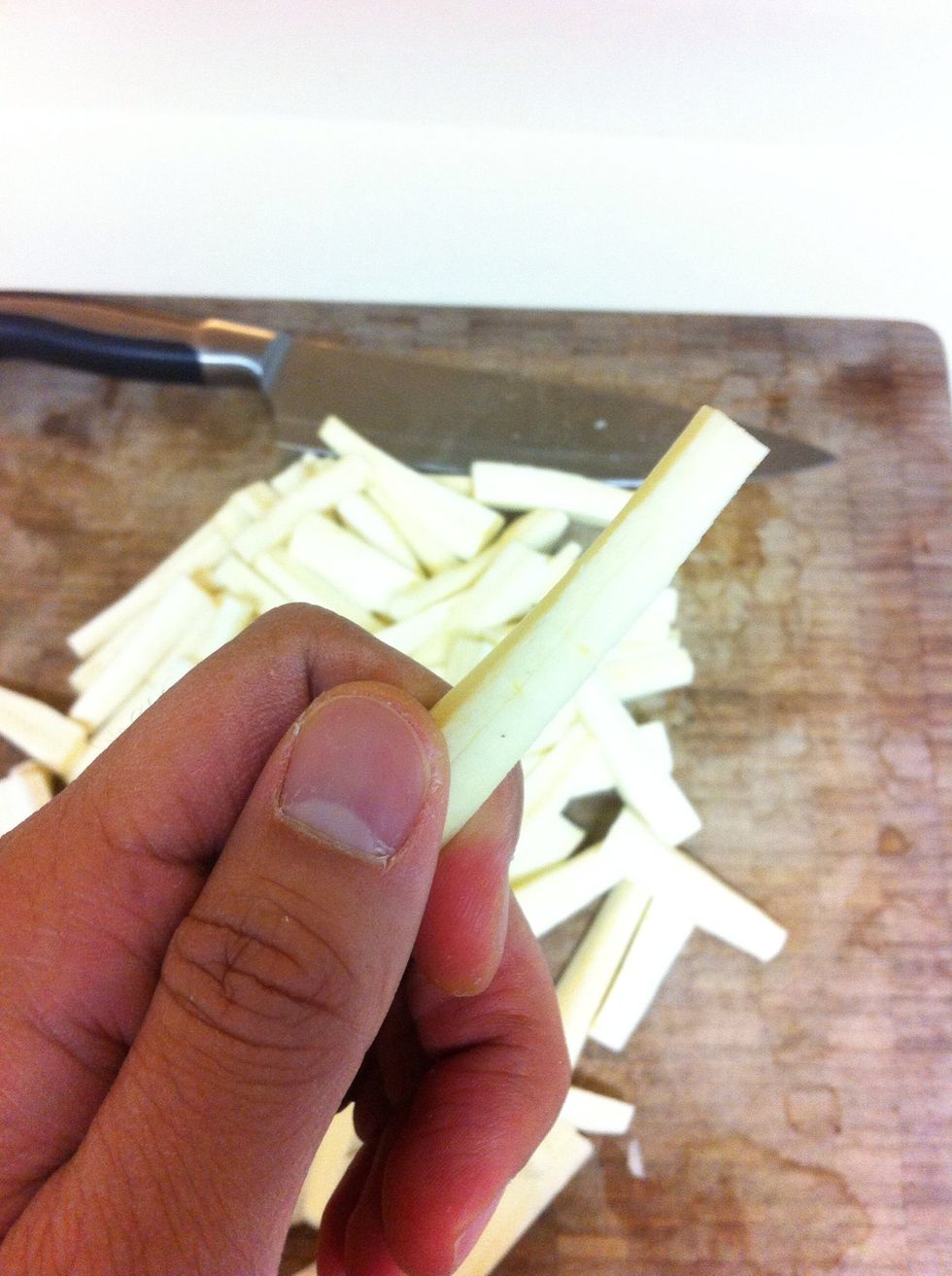 Go through the whole bunch using this method and it should come out looking like this!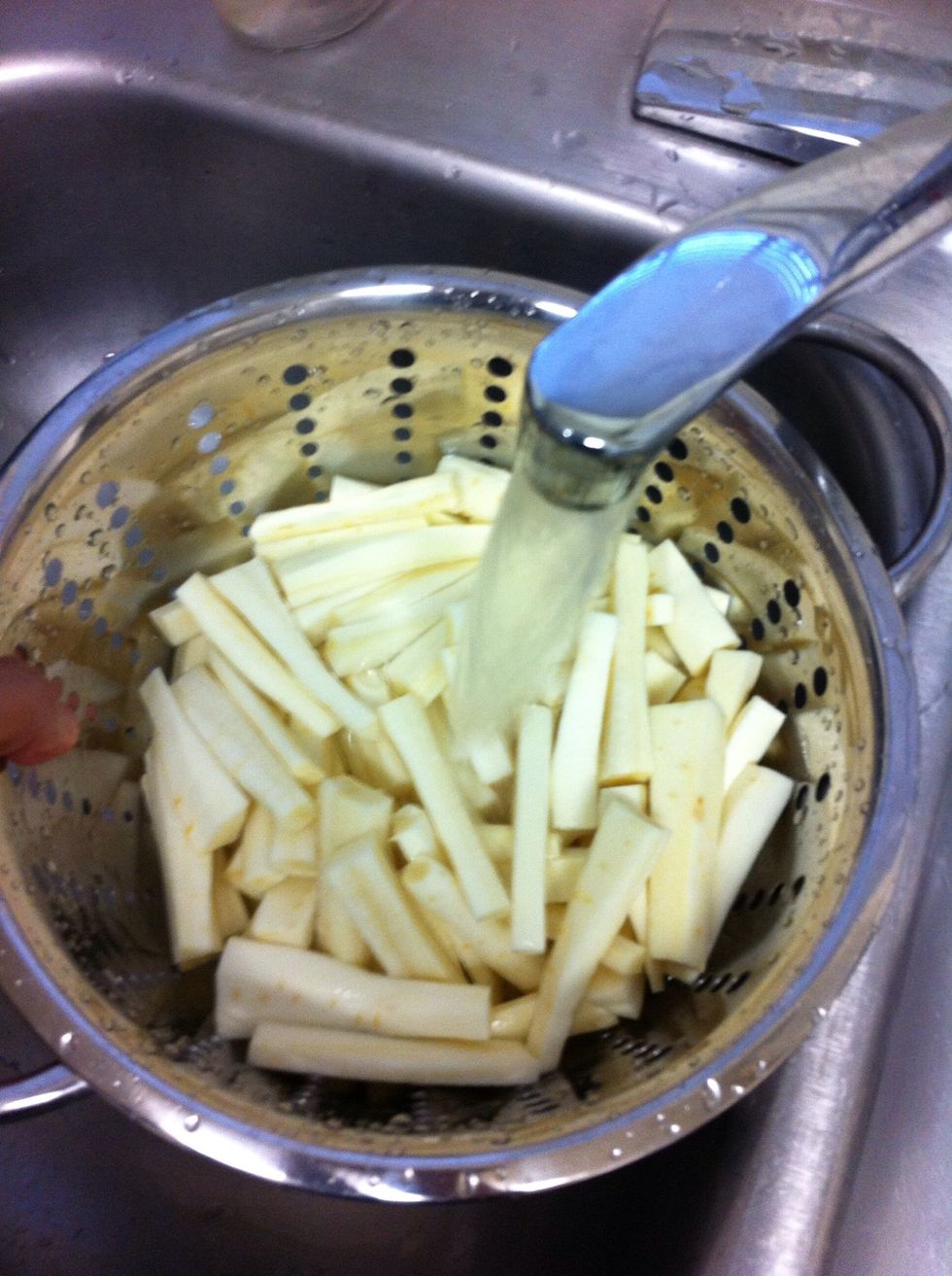 I put them in my pasta strainer and gave them a quick rinse with cold water and spread out on paper towels to dry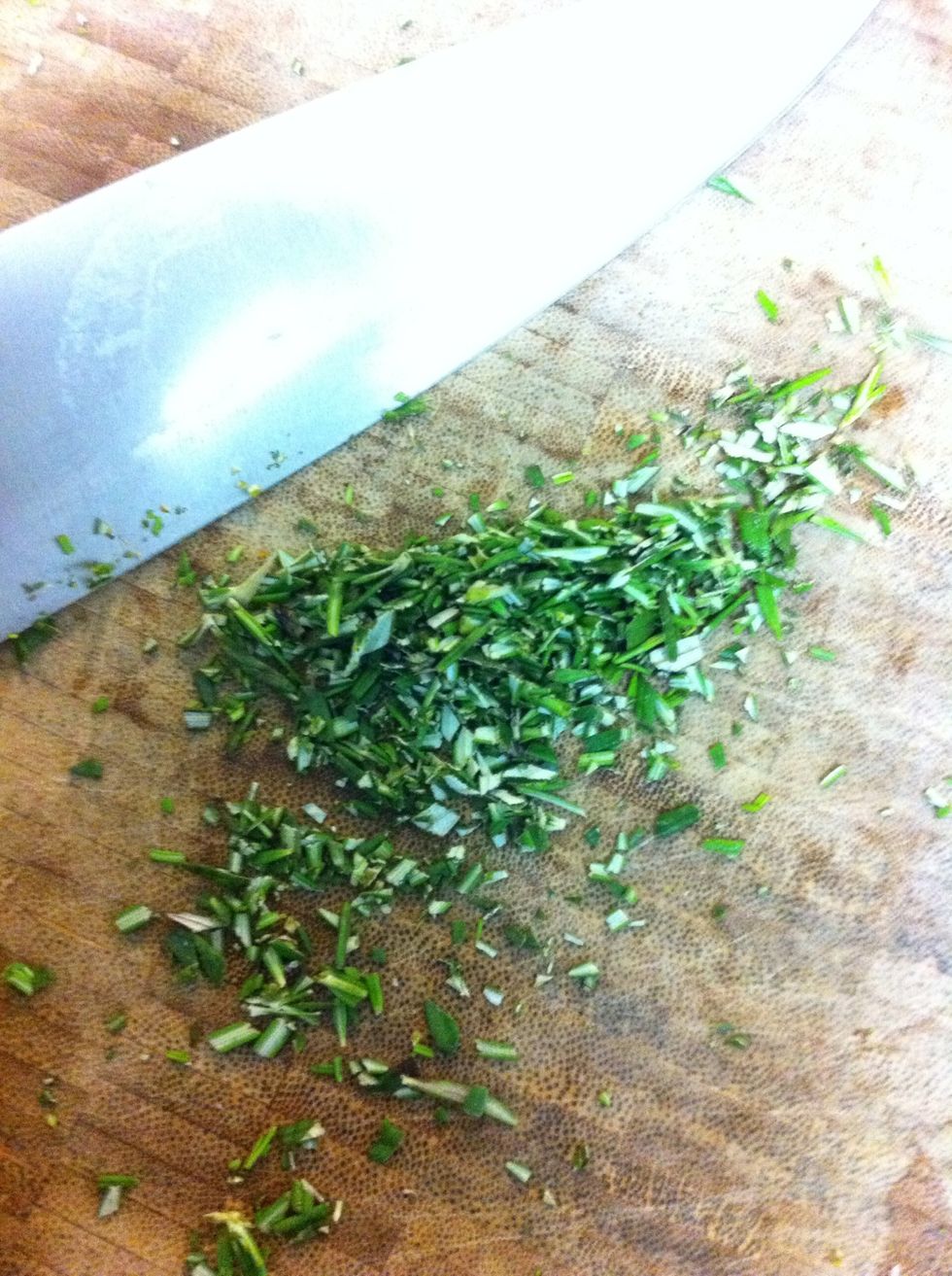 Now chop your rosemary. Do a coarse chop through the sprigs. Should look like this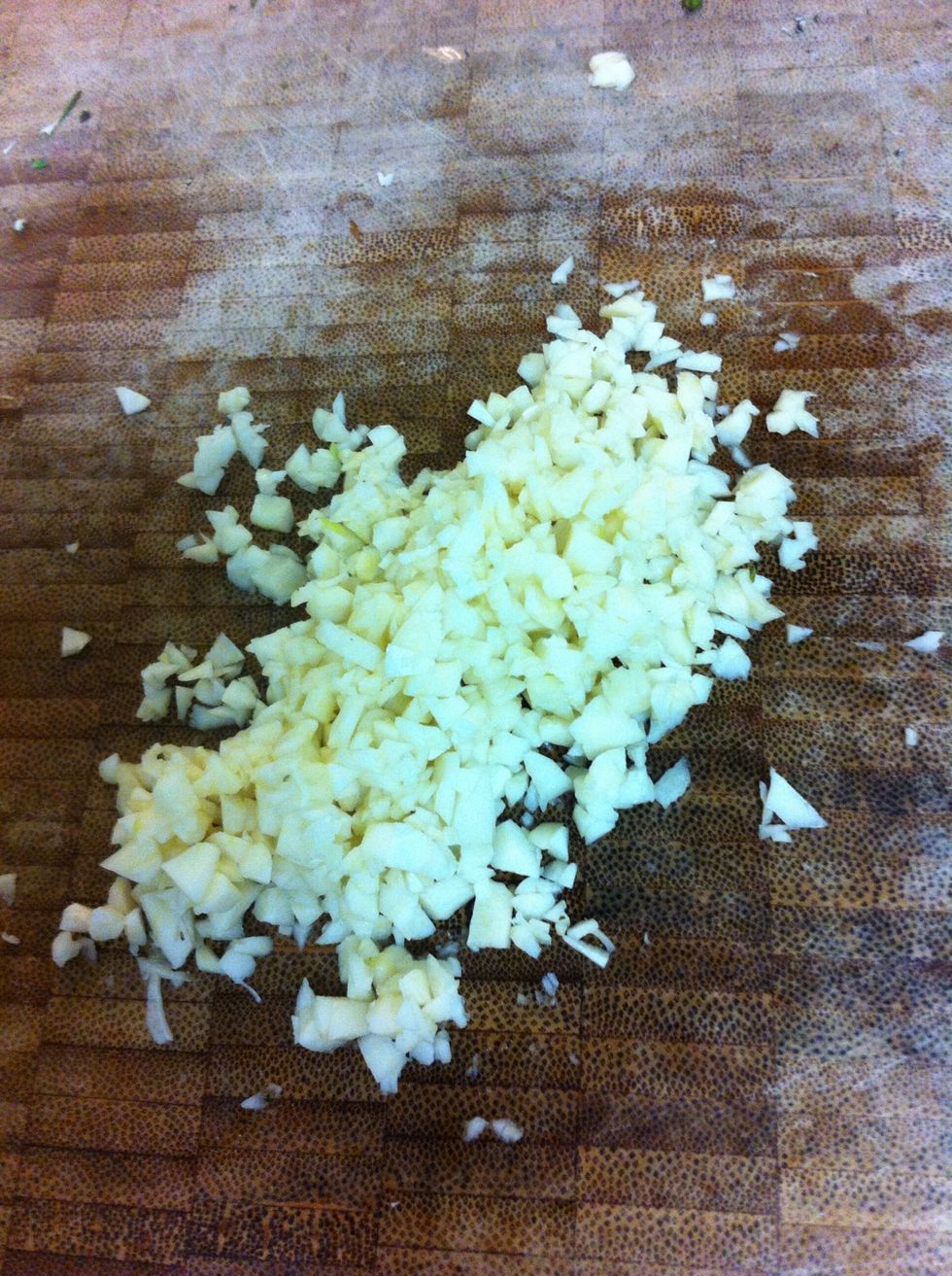 Now peel and mince your garlic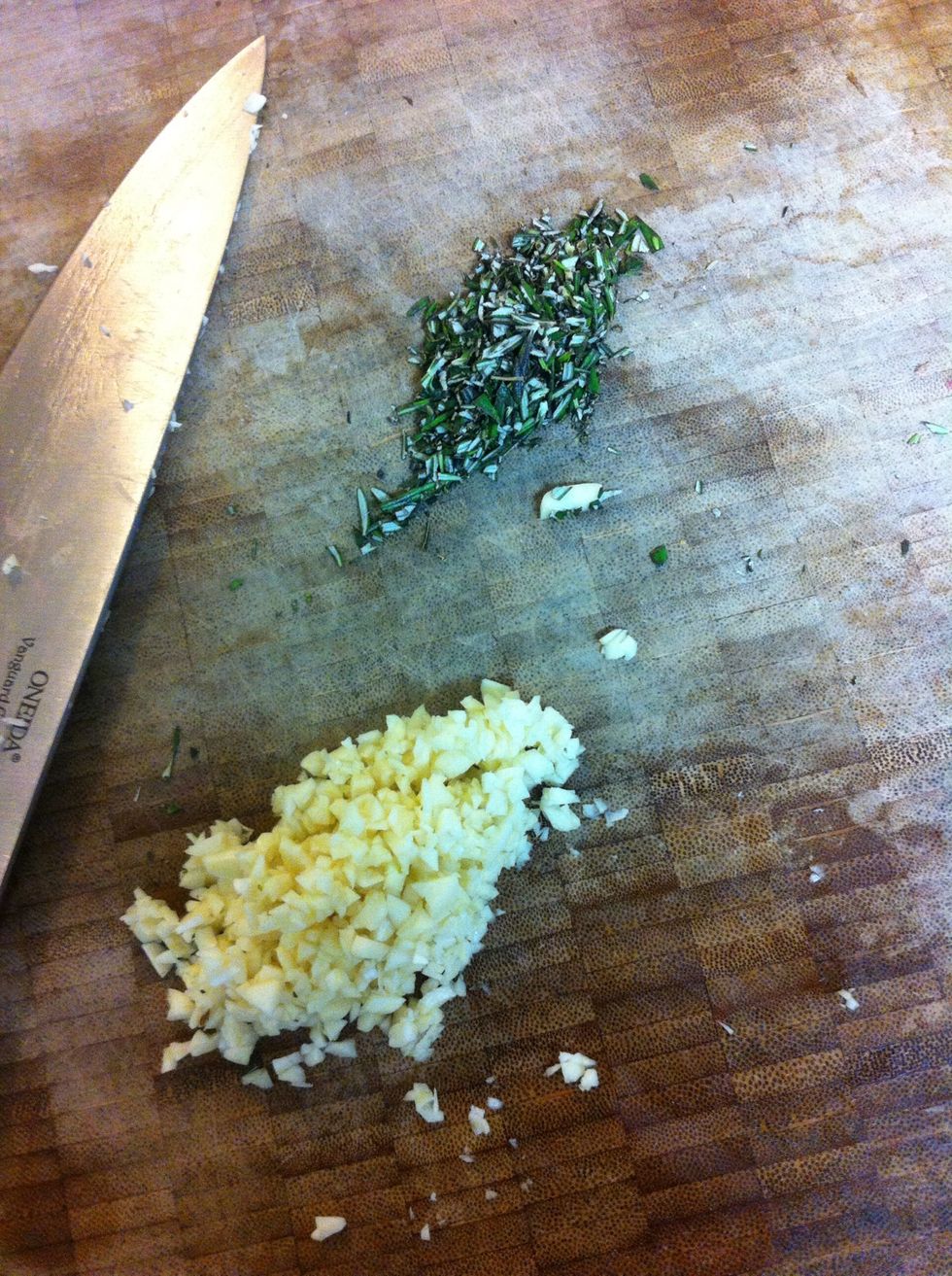 Here you go!
Add your parsnips to a mixing bowl large enough to hold everything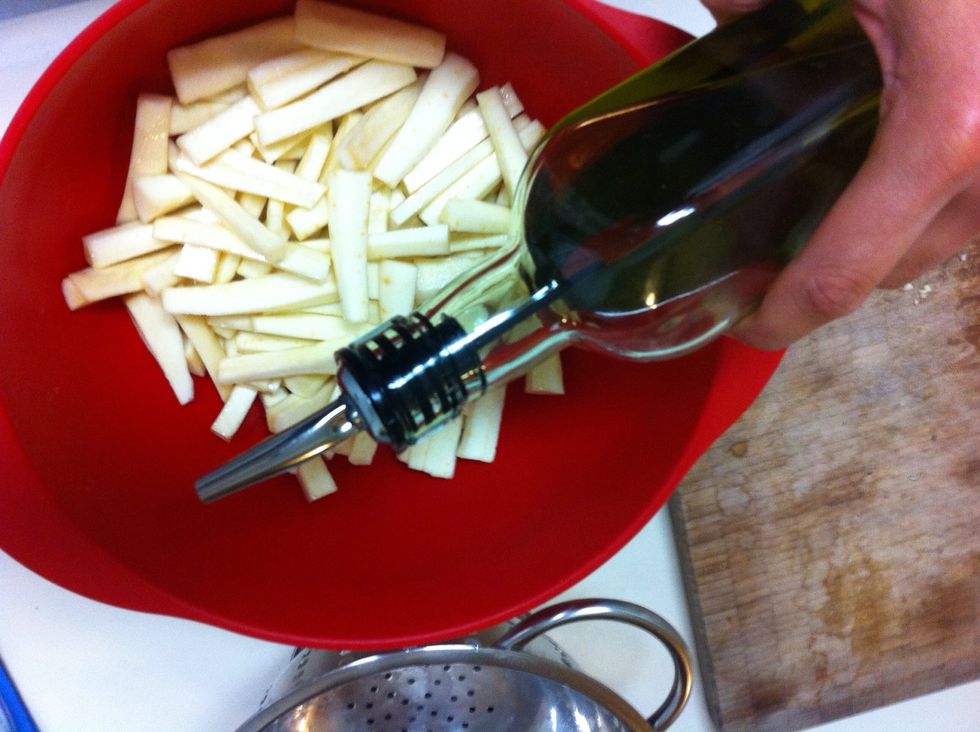 Evenly dispense about 4-5 table spoons of olive oil over the parsnips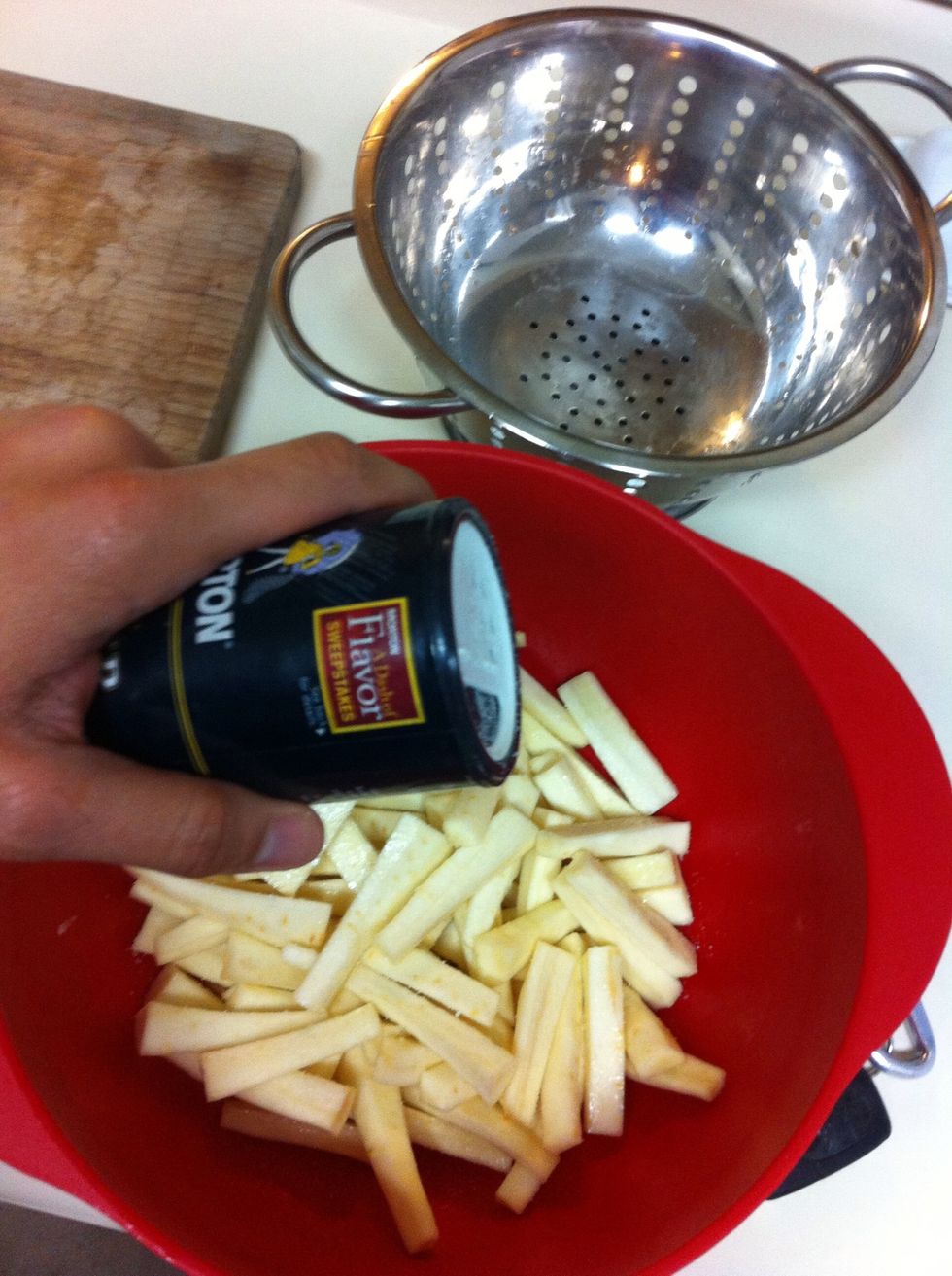 Add salt and pepper to taste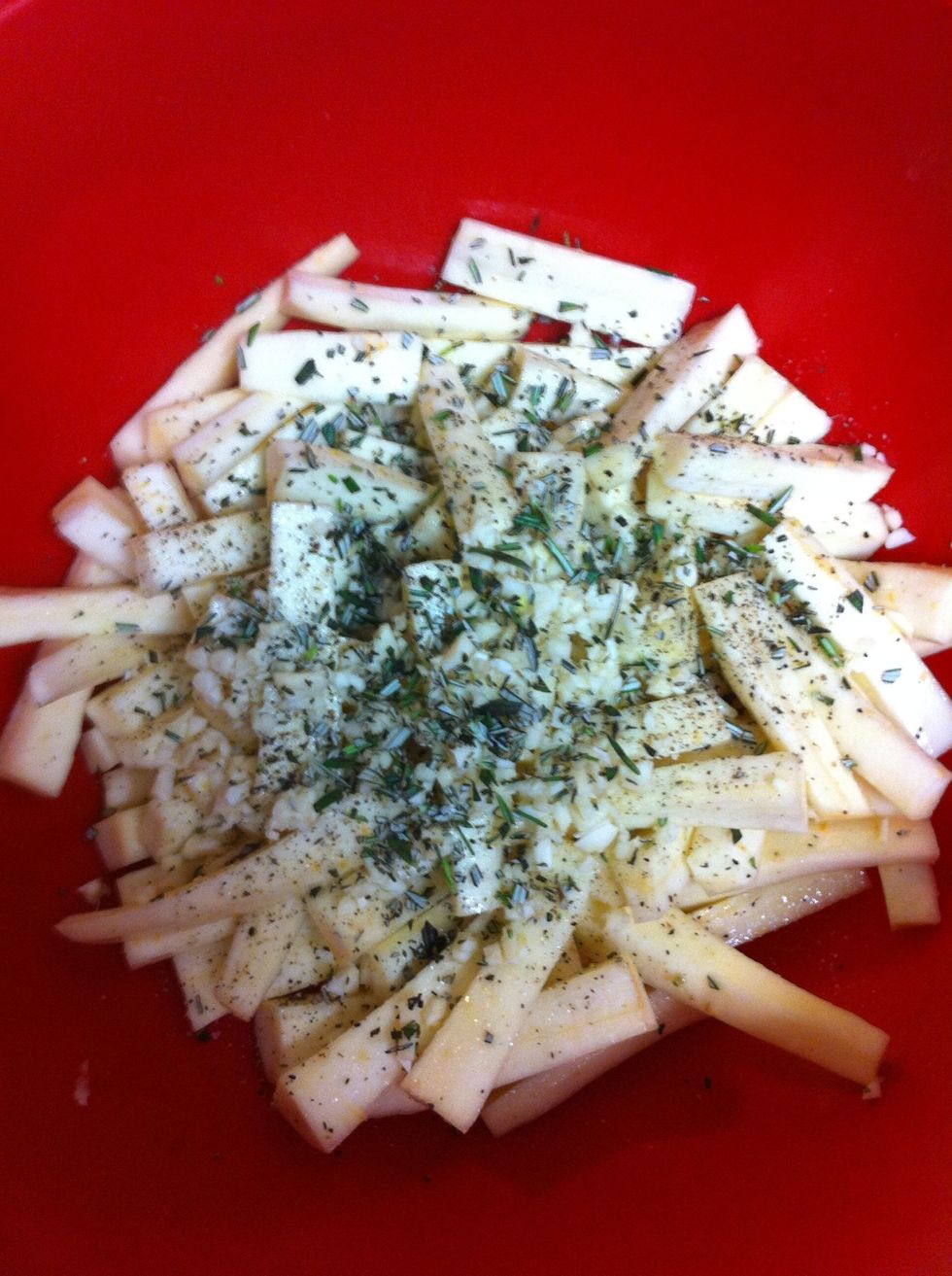 Then throw in your rosemary and garlic and toss to coat! Or use your clean hands to mix thoroughly.
Lay out across your baking sheets. I like to lay down foil to make cleaning up easy.
Now bake at 450 for about 30-35 minutes. The last 10 minutes you cook them, crack the oven open. This will give them some crisp! They'll be done when they are a bit soft with some nice flavorful char.
....and you're done! Let cool for a few minutes before eating or if you can't wait like me, be real careful and eat em while they're hot!
2.0lb Parsnips
4.0 Cloves of Garlic
3.0Tbsp Fresh Rosemary
Vegetable Peeler
Baking sheet
Olive oil
Salt & pepper
Micah N' Eric Do Food
Instagram @micah.gif Two friends who work in tech with a love for food, life hacks and SF Giants baseball. Thanks to all our followers!