Cook Garlic Lamb With White Beans & Mustard Greens
13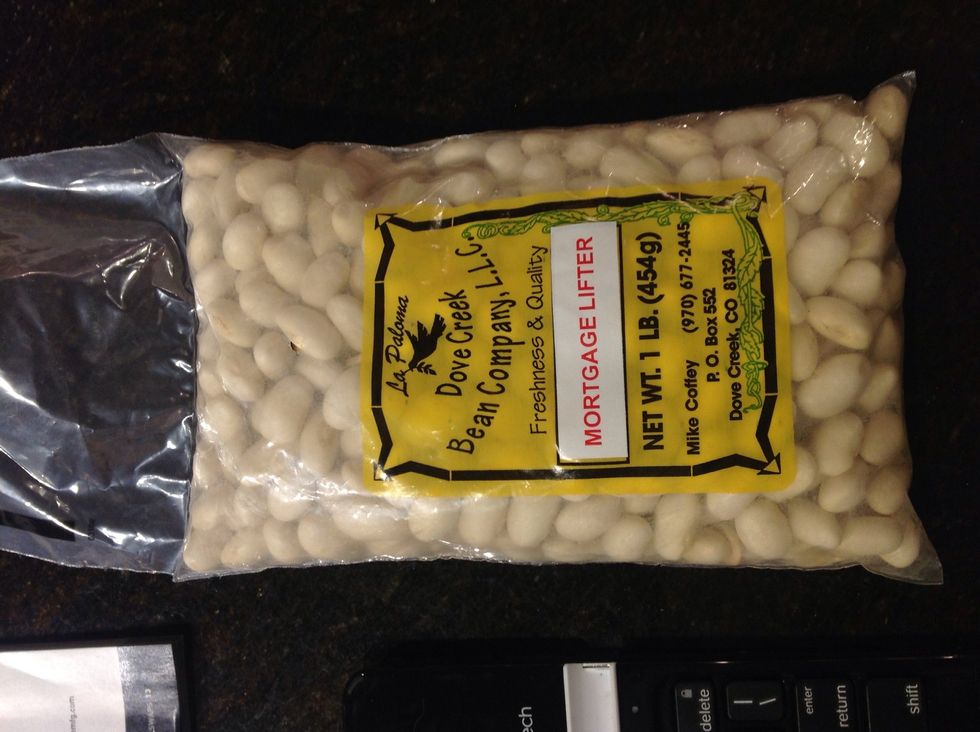 Rinse and soak beans over night. Enough water to cover plus 2"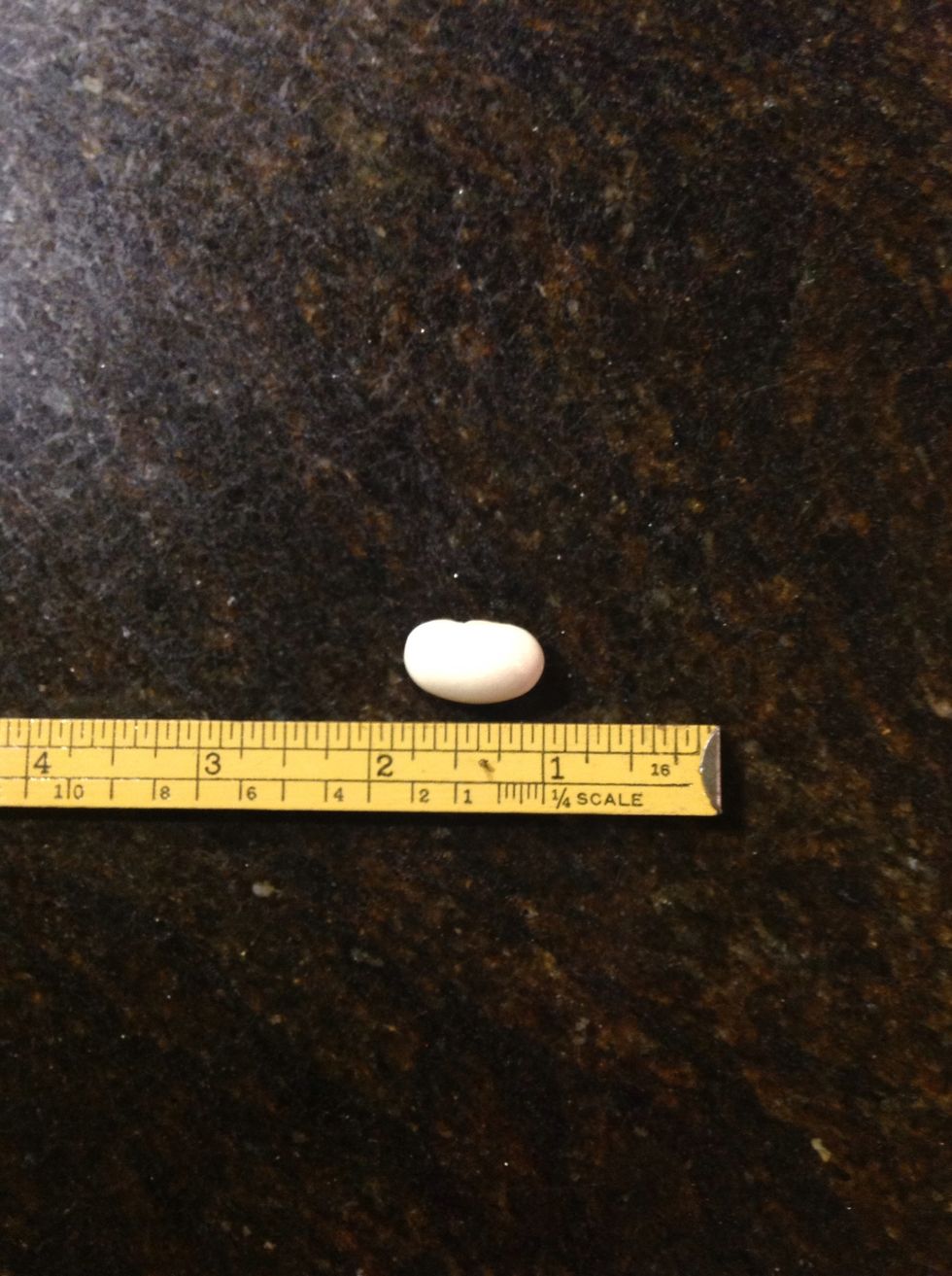 Mortgage lifter beans are large white bean with a creamy nutty taste, if you can't find them use another white bean.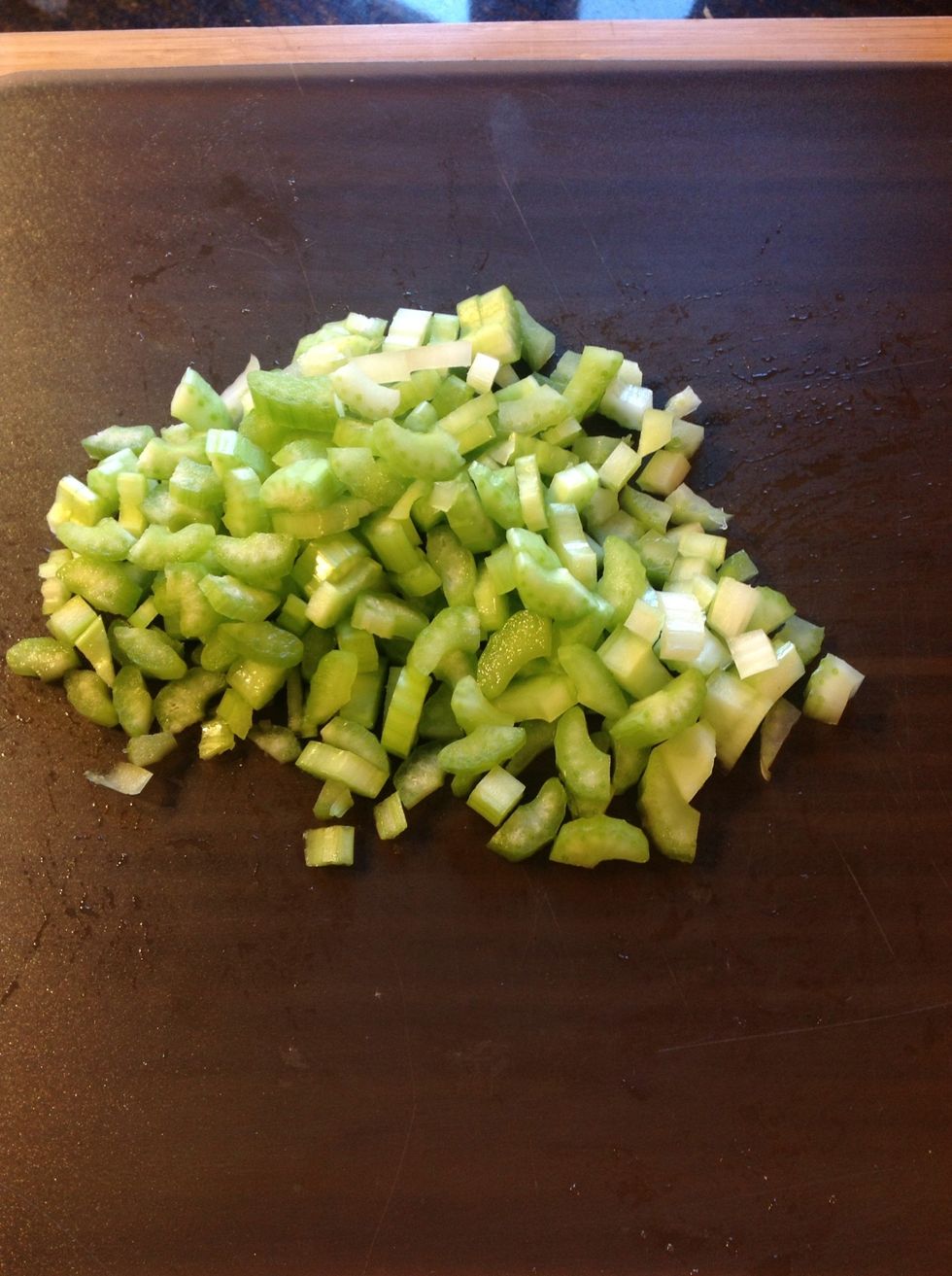 2 ribs of celery diced set aside
One large shallot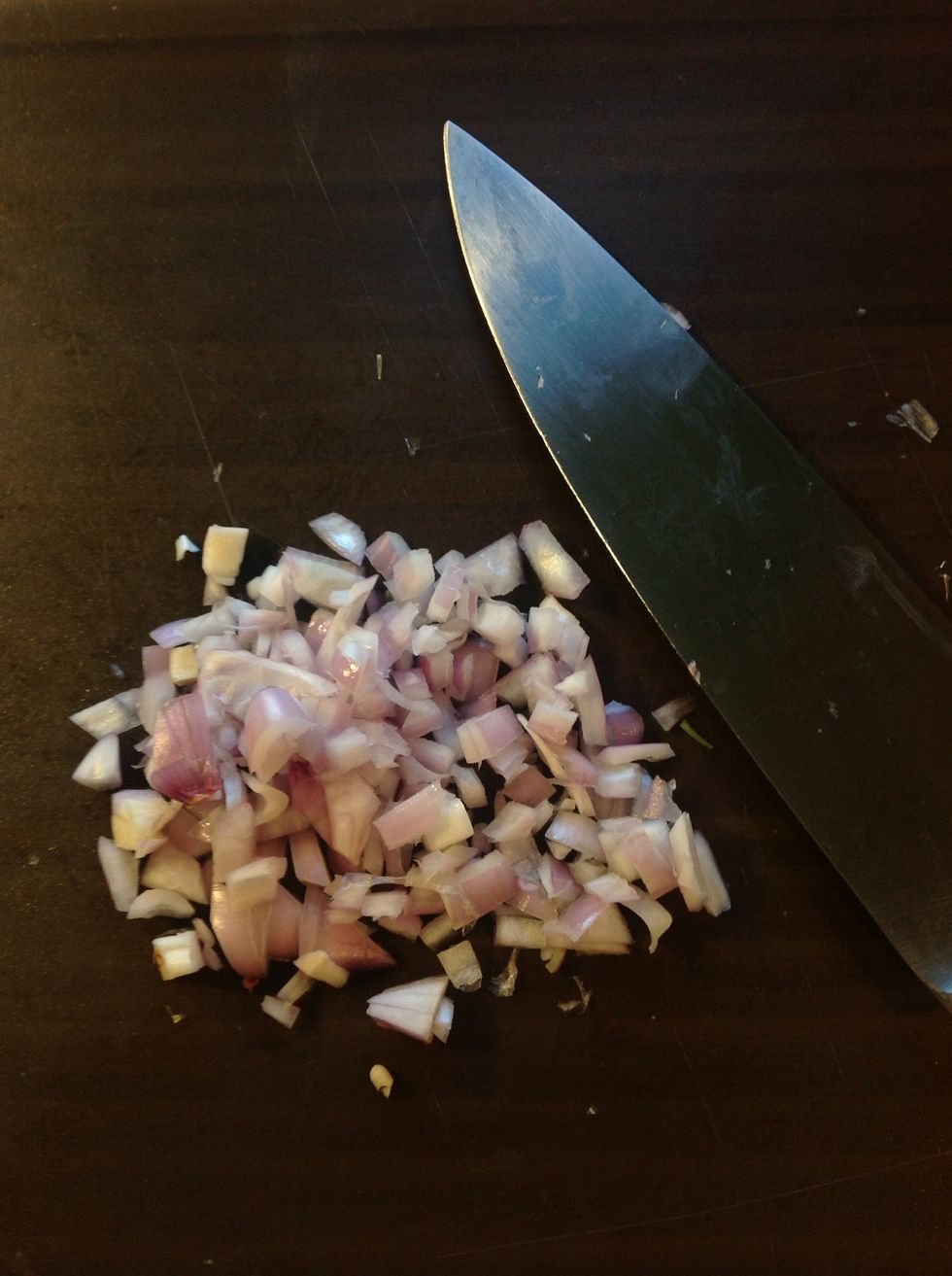 finely chop the shallot and set aside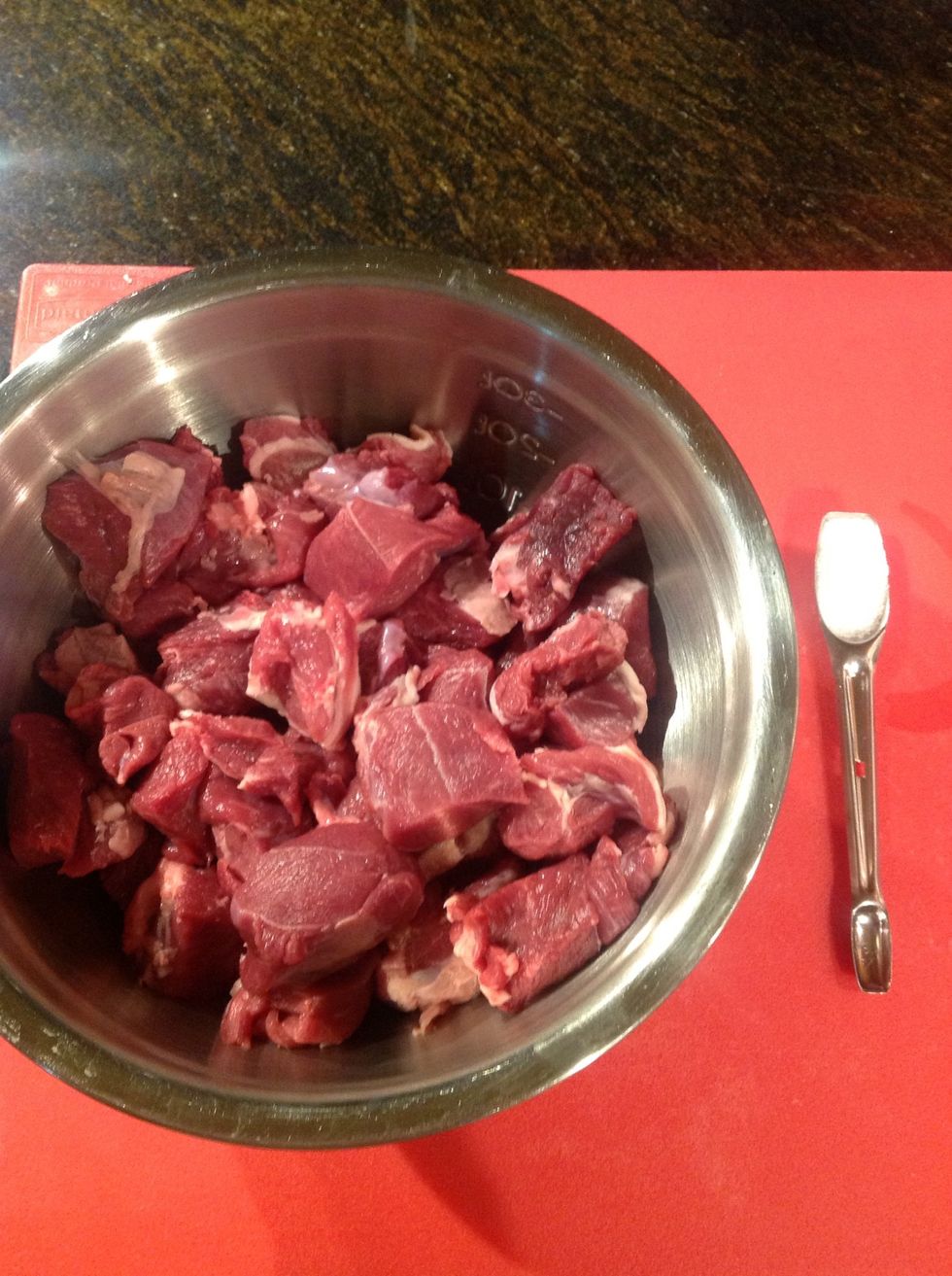 Toss trimmed and cubed lamb with salt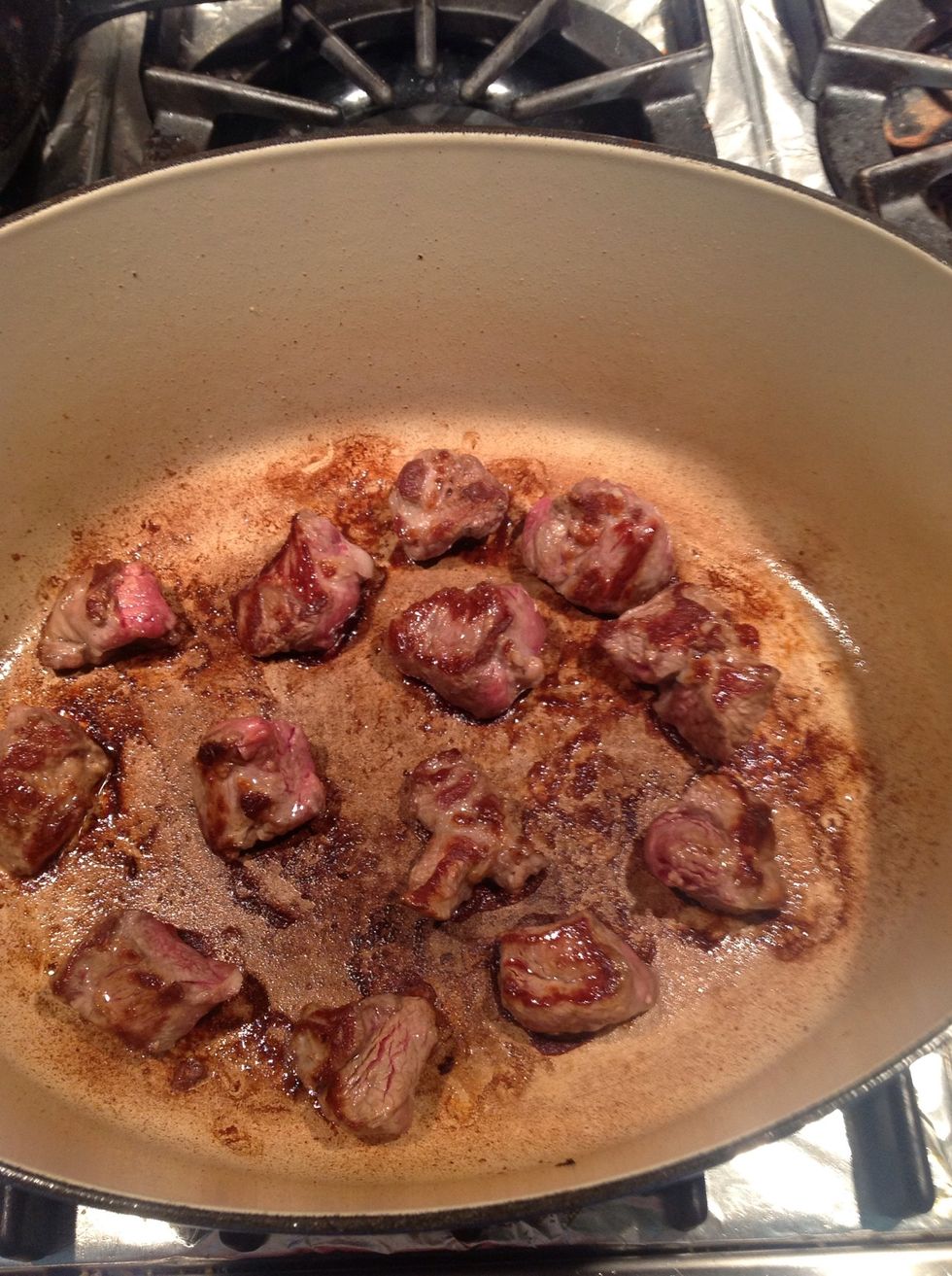 Brown lamb in casserole with olive oil in small batches.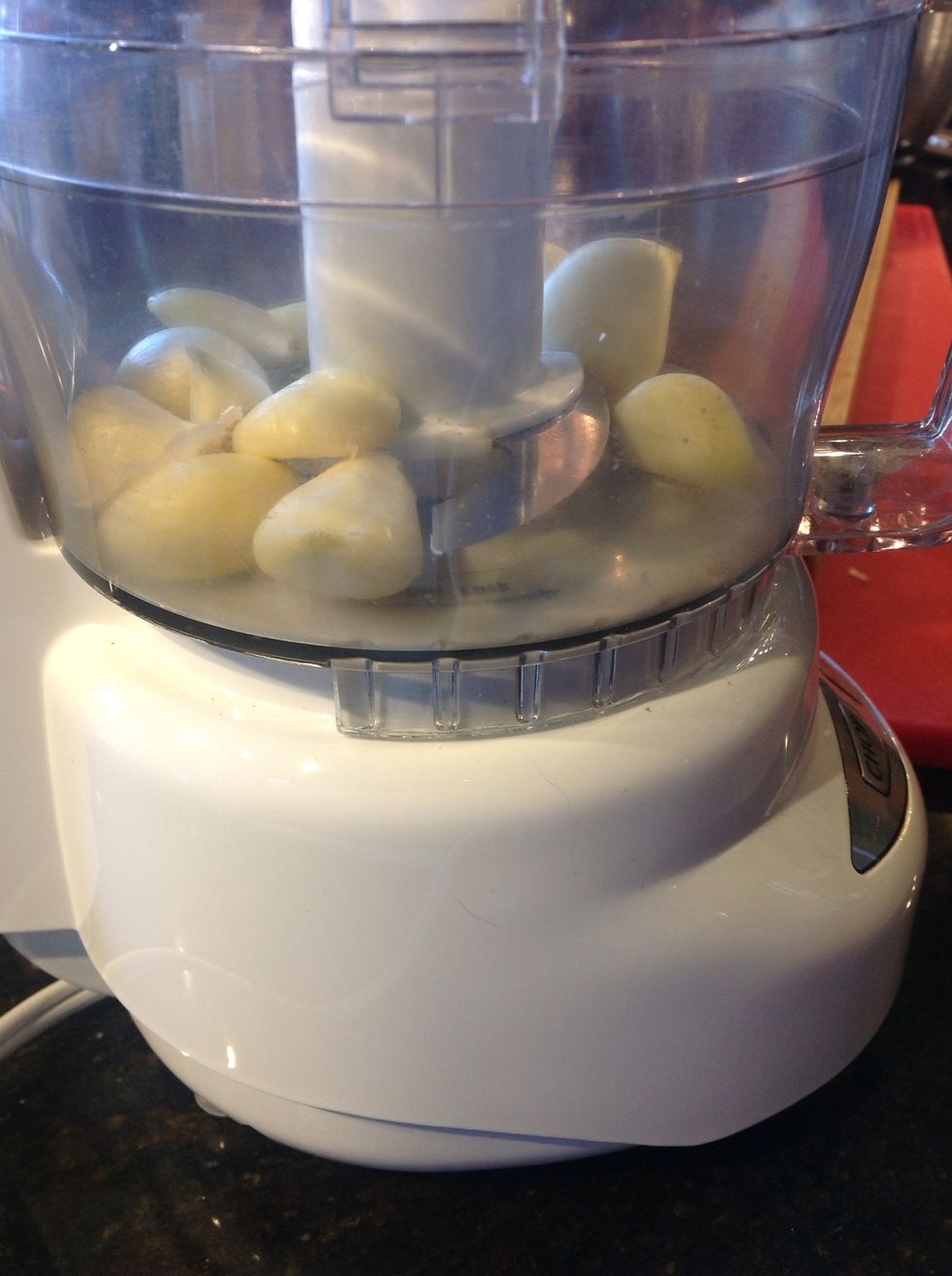 Peel and finely mince garlic cloves a mini-prep processor is a big help if you have one. About 6 pulse will do it.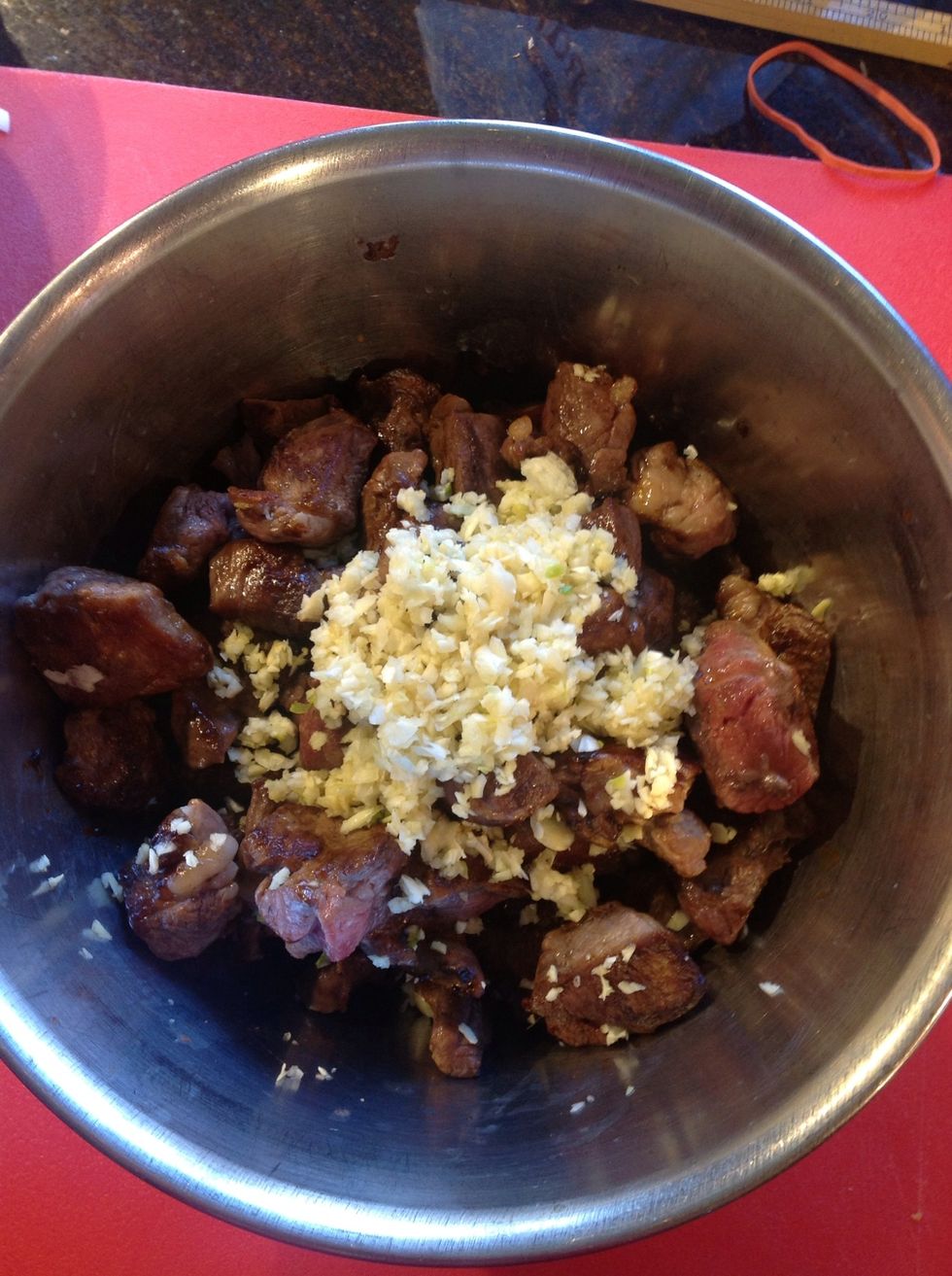 Toss the browned lamb with the minced garlic let the mixture rest while sauté ing celery and shallot on medium heat.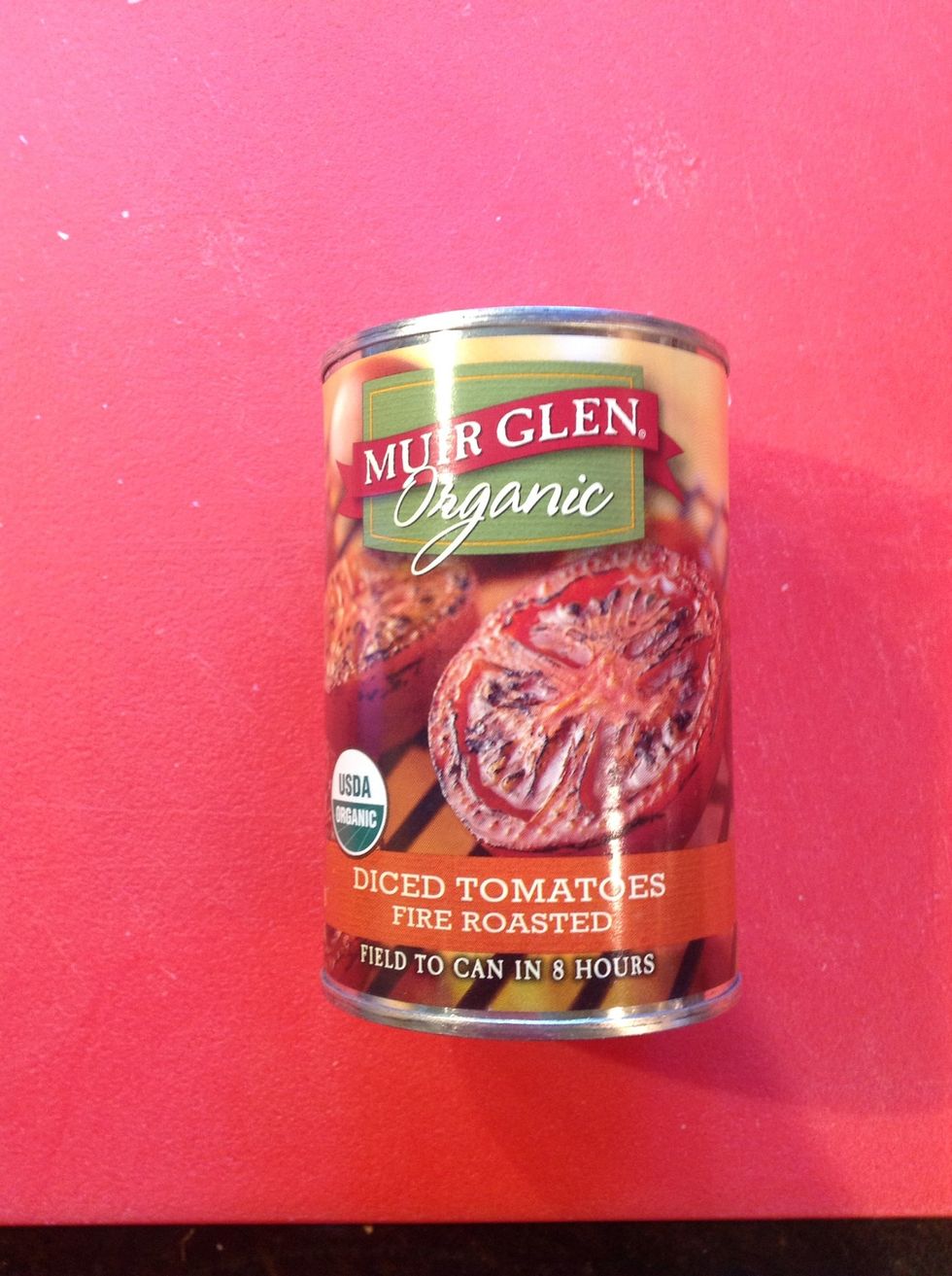 Add diced tomatoes to sautéd celery and shallot plus one can of water to deglaze casserole.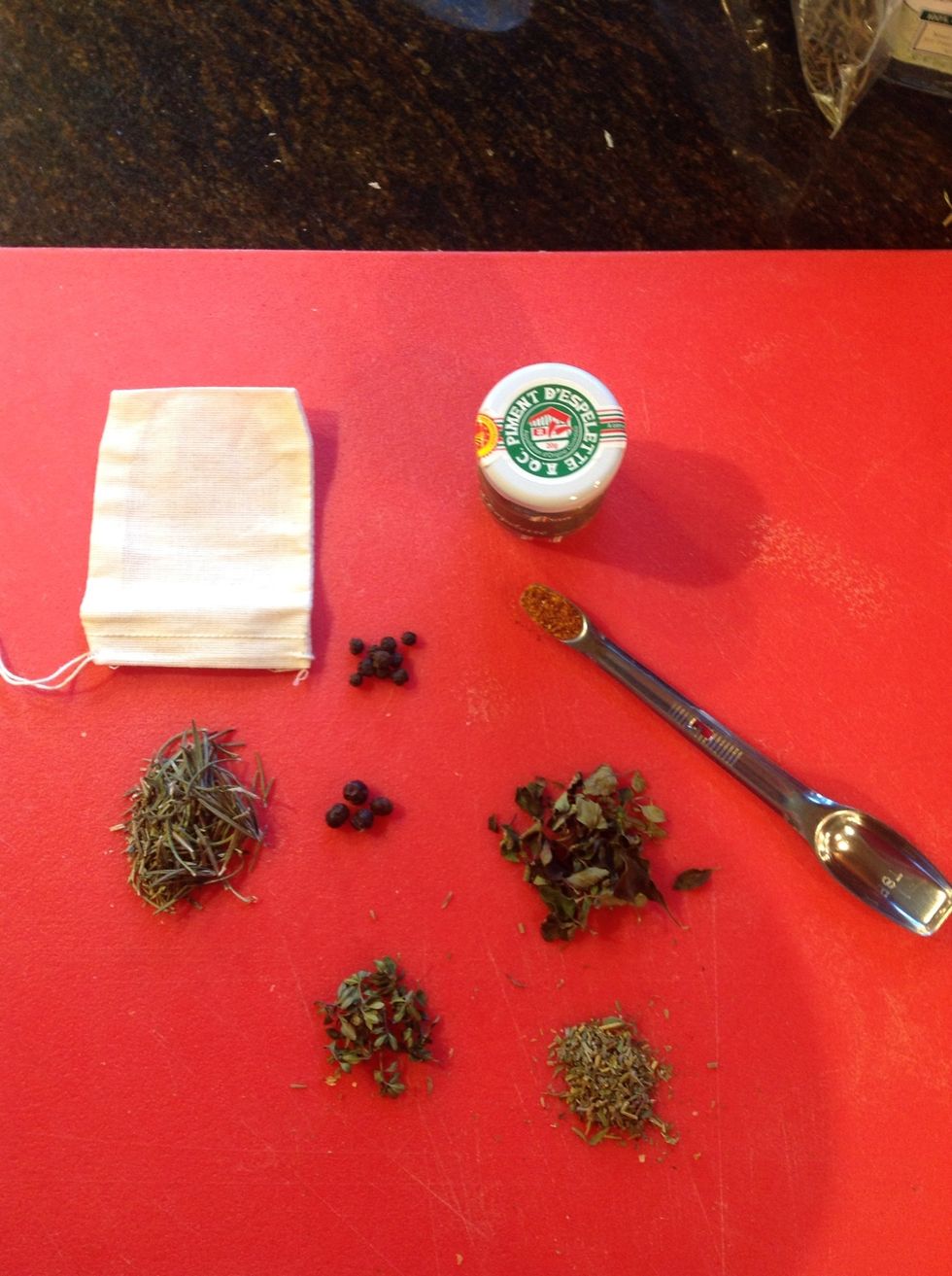 Add the Pepper, juniper berries, rosemary, marjoram, thyme, herbes de provence to sachet bag or cheesecloth.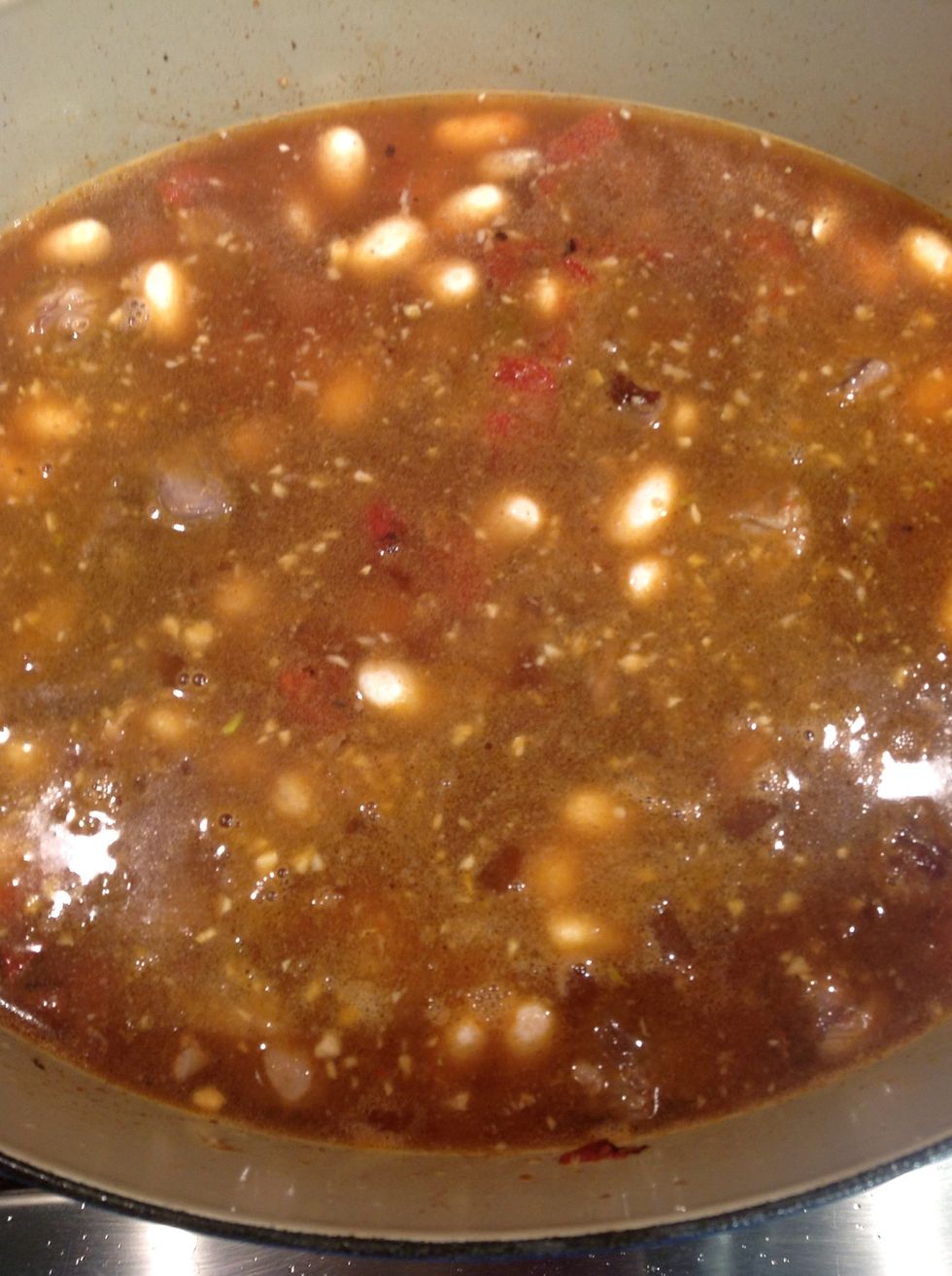 Combine the ingredients and cover with just sufficient water to cover, bring to a boil cover and put into pre-heated oven 300F reduce heat to 250F. Cook for two hours, stir in greens and cook 1 hour.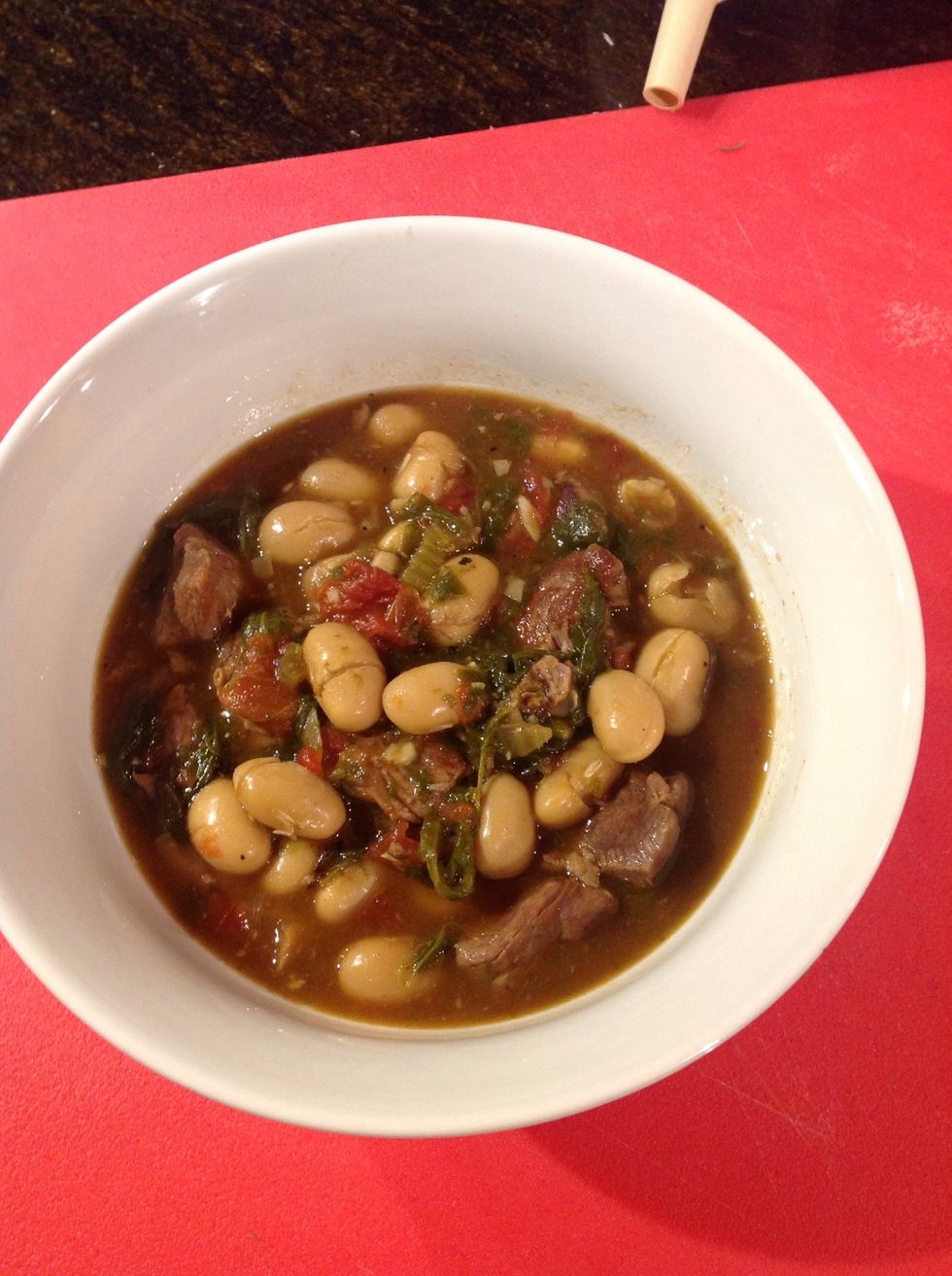 Add salt and fresh ground pepper to taste. Serve immediately goes great with a dry red such as Cabernet Sauvignon or Pinot Noir. Bon Appetite.
1.0lb Mortgage Lifter Beans
7.0qt Enameled casserole pot
4.0lb boneless leg of lamb
12.0 garlic cloves
2.0 bay leaves
2.0tsp whole rosemary leaves
2.0tsp marjoram leaves
4.0 Juniper berries
10.0 tellicherry black pepper corns
1.0tsp thyme leaves
1/2tsp herbes de Provence
1/2tsp kosher salt (coarse)
1/2tsp Sea Salt
1/8tsp Piment D'Espelette
14.0oz diced fire roasted tomatos
14.0oz water
1.0 sachet or Cheesecloth
1.0 large shallot
1.0 Bunch Mustard greens
John The Basque
Native Seattleite, world traveler & geek, dedicated to bringing cultures together with food.