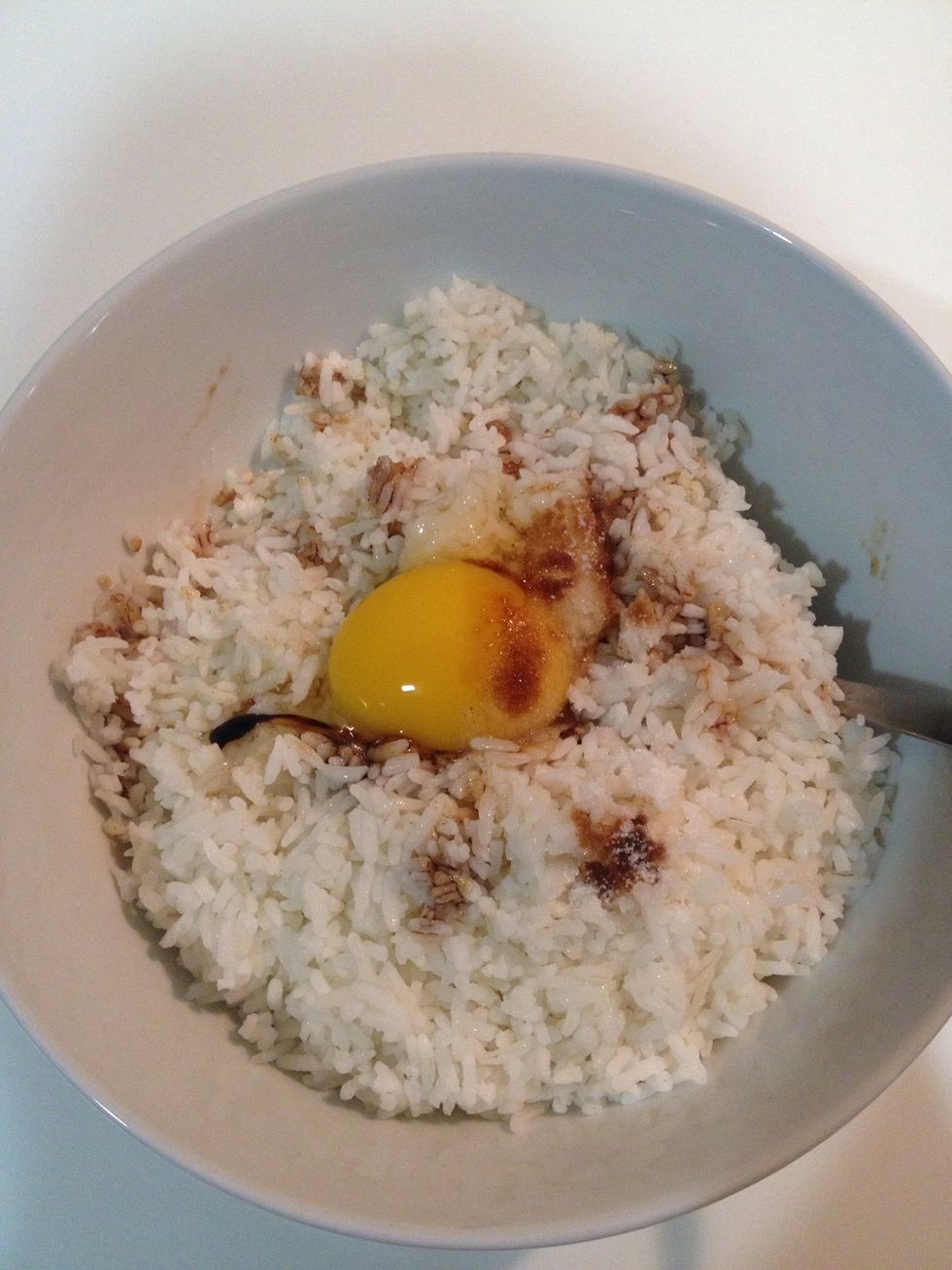 I like to mix my egg with the rice. Crack an egg, drizzle some soy sauce, add dash of pepper, pinch of salt and mix well.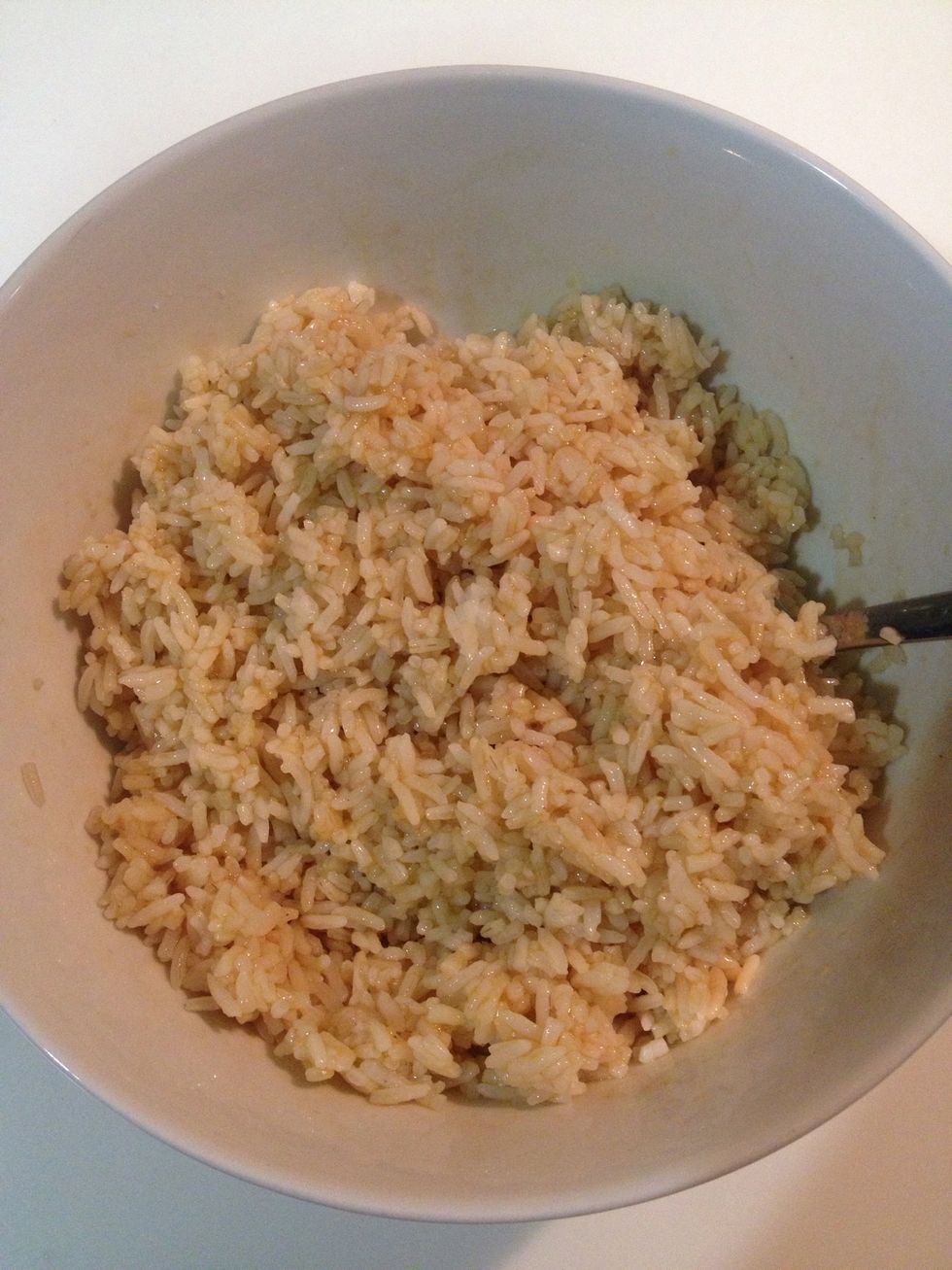 By doing this way, you can rest assure each rice are well coated with egg. 😍
Heat cooking oil in a pan. Add 3 tablespoon of garlic. The more the merrier. 3 tbsp is consider very garlicky for 2 person. 😝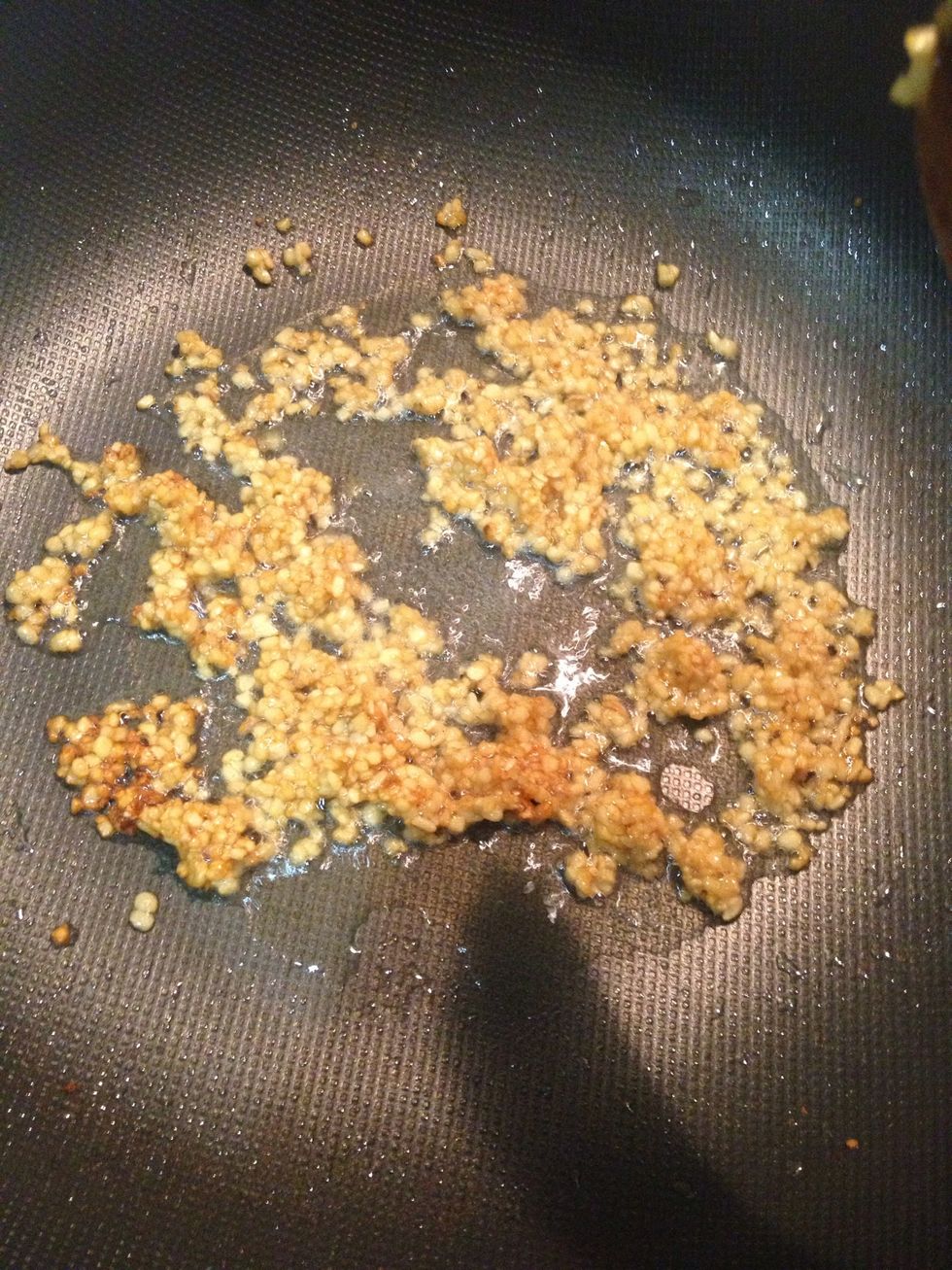 Stir fry in medium heat until the garlic turn in golden brown. Set to low heat as you don't want burn your garlic while adding the rice.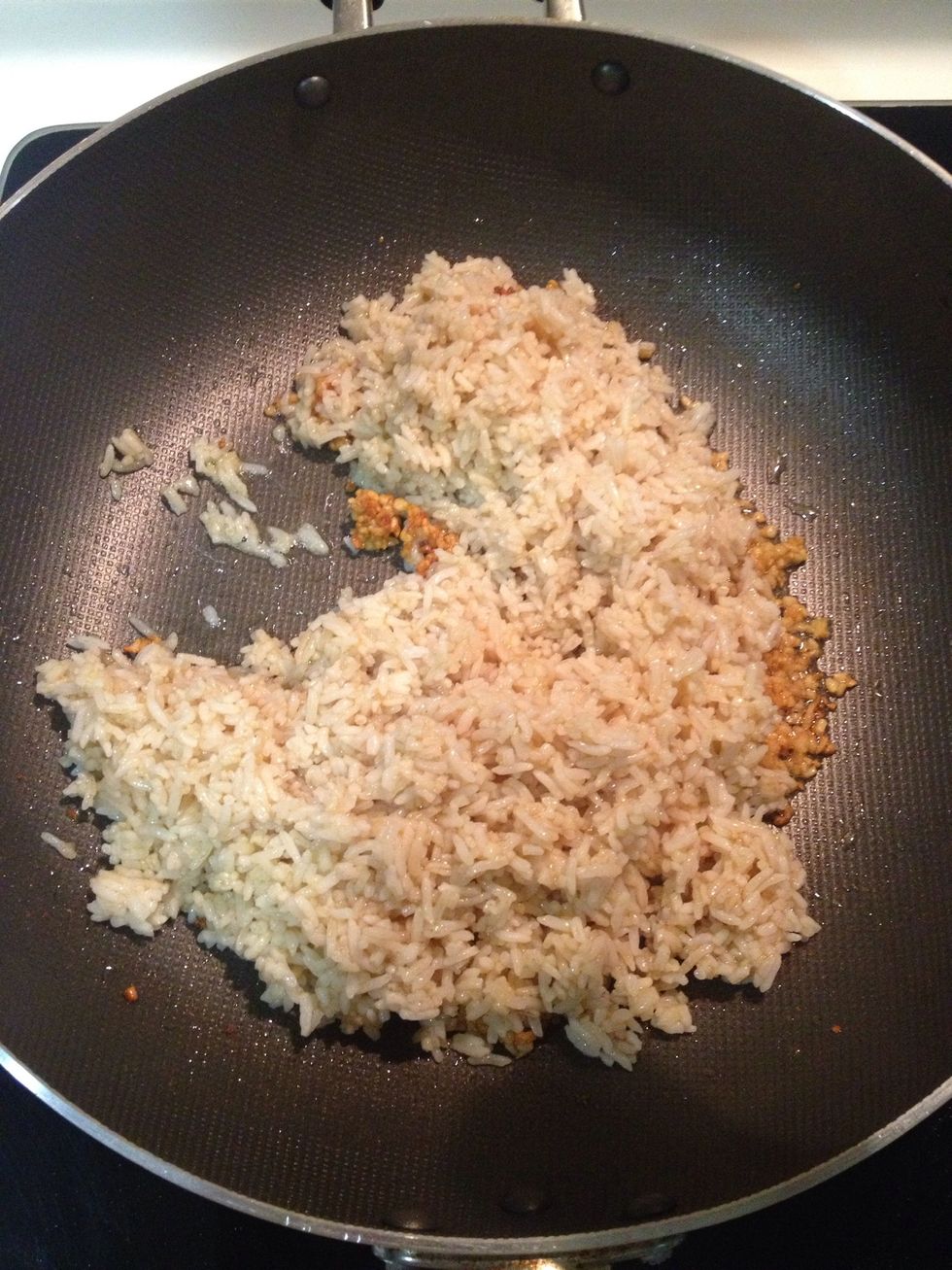 Add your rice and turn to high heat and immediately stir in folded way to mix the rice with the garlic at the bottom.
Stir fry until the rice no longer feel damn from the egg. Salt to taste accordingly.
Serve hot. Enjoy! 😍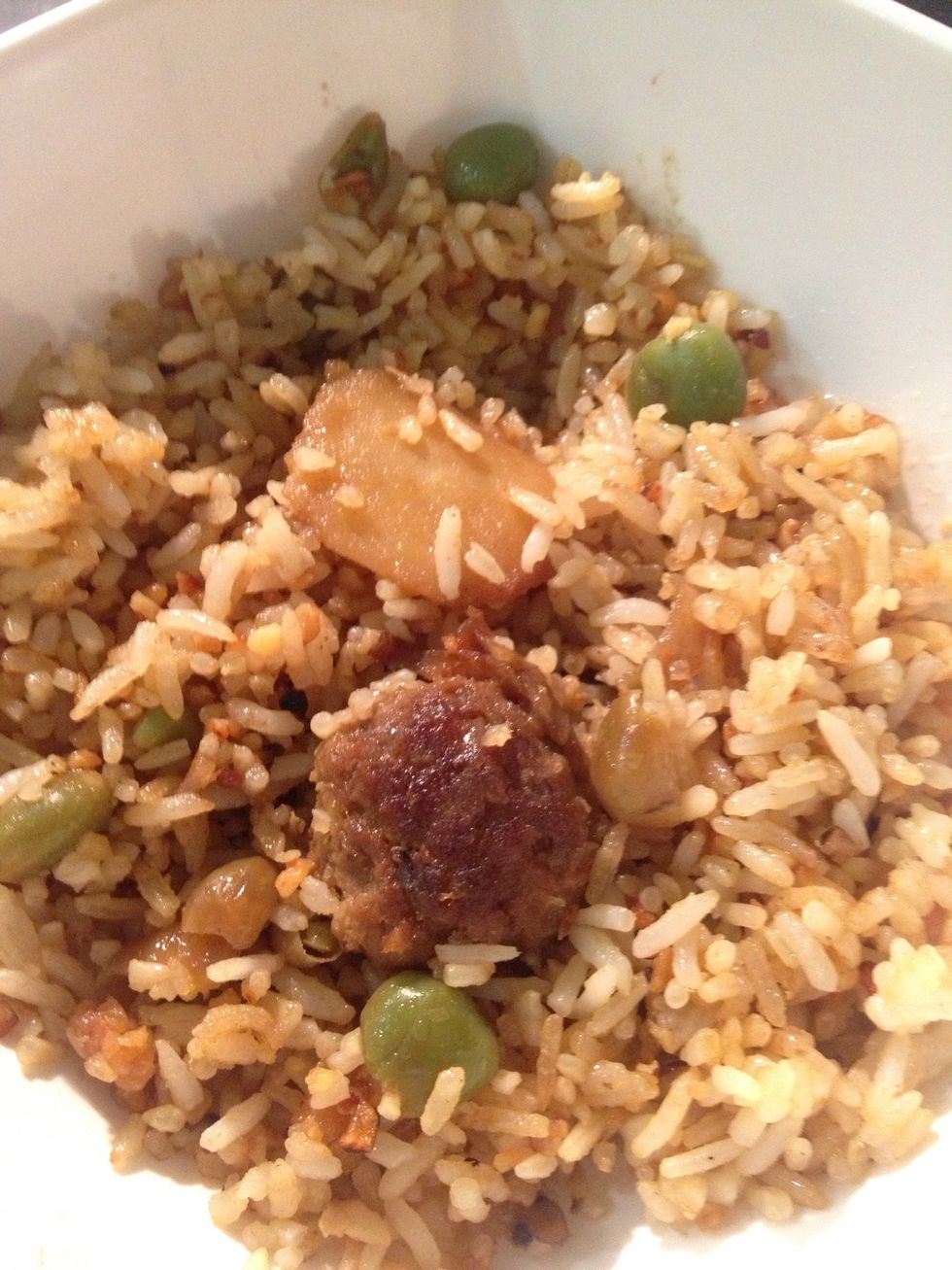 The garlic fried rice goes well with my previous guide: cook minced meat with potato and green peas 👍
2.0c Overnight cooked rice
3.0Tbsp Garlic
1.0 Egg
1.0tsp Salt
1/6tsp Pepper
1/5tsp Soy sauce