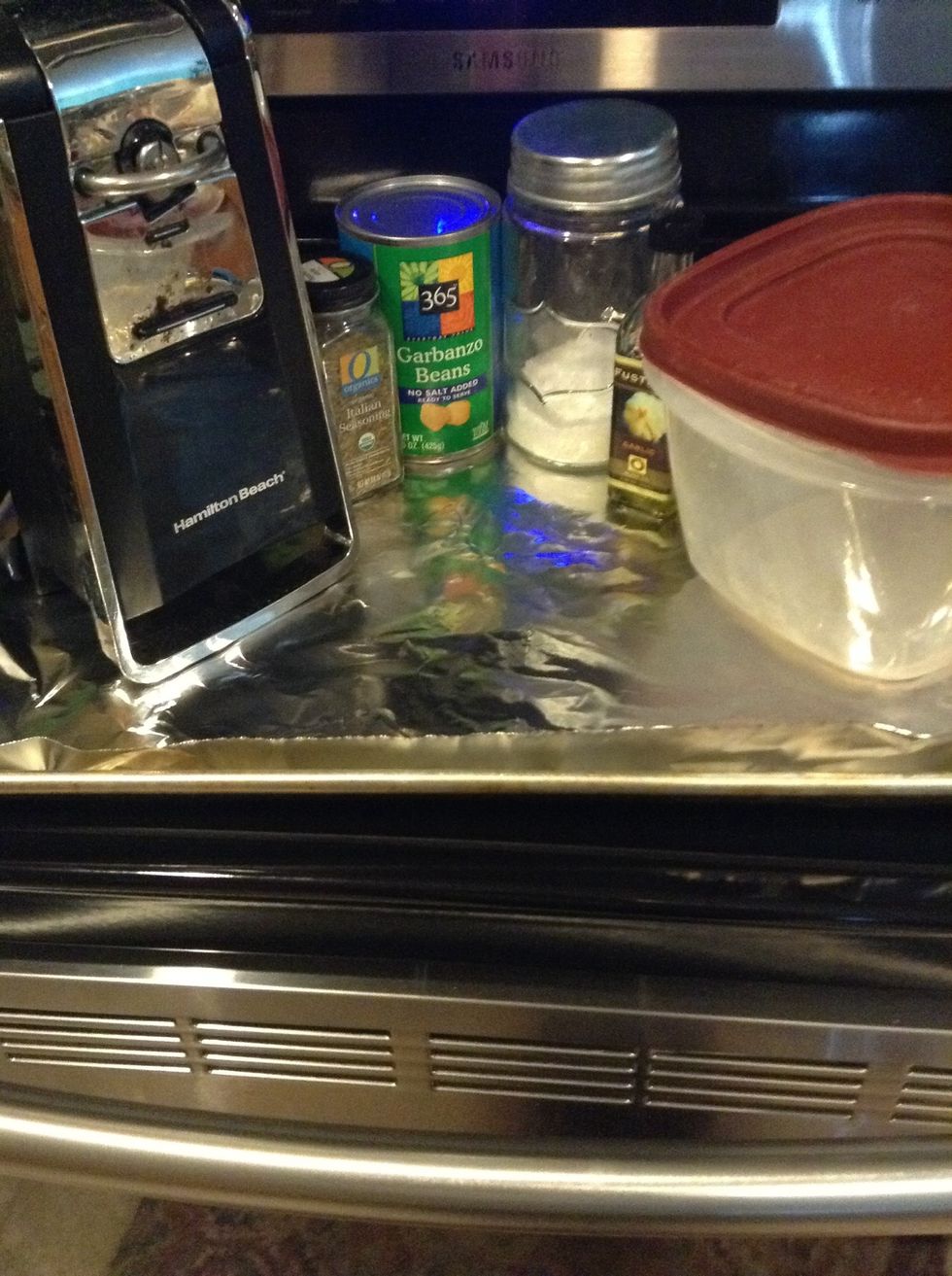 Gather your supplies. You can also use different seasonings and oil.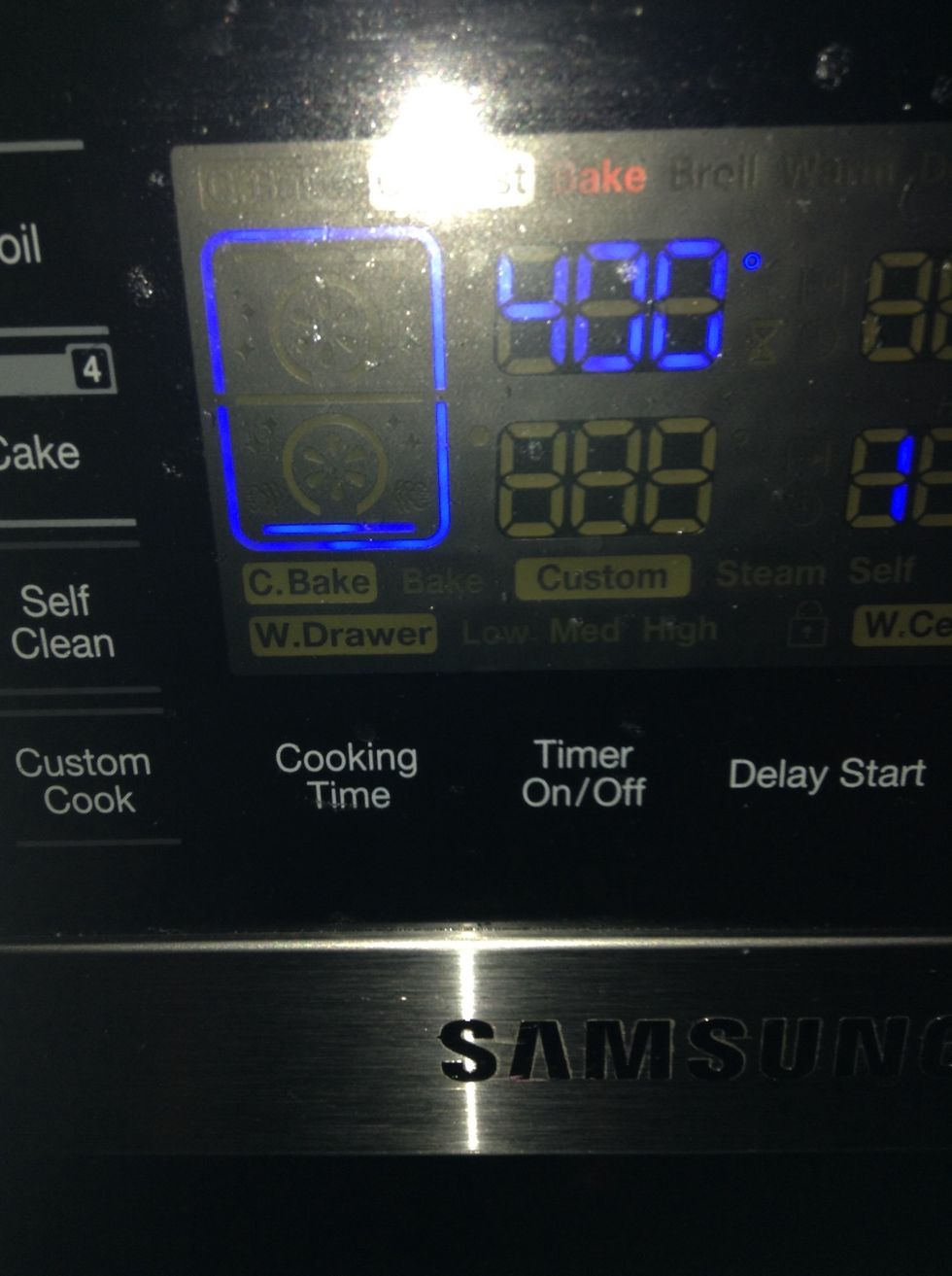 Preheat the oven to 400 degrees.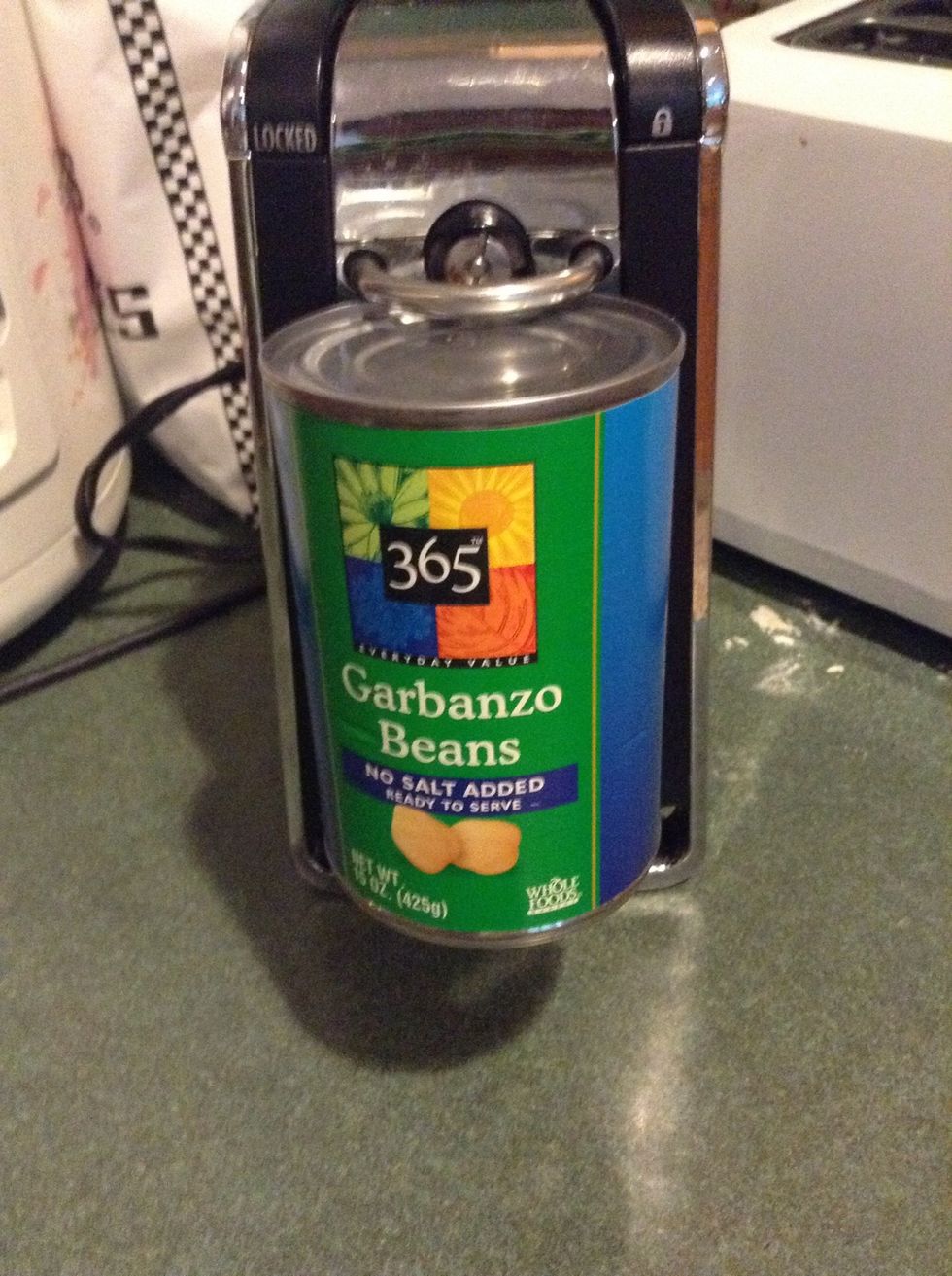 Open your peas with a can opener.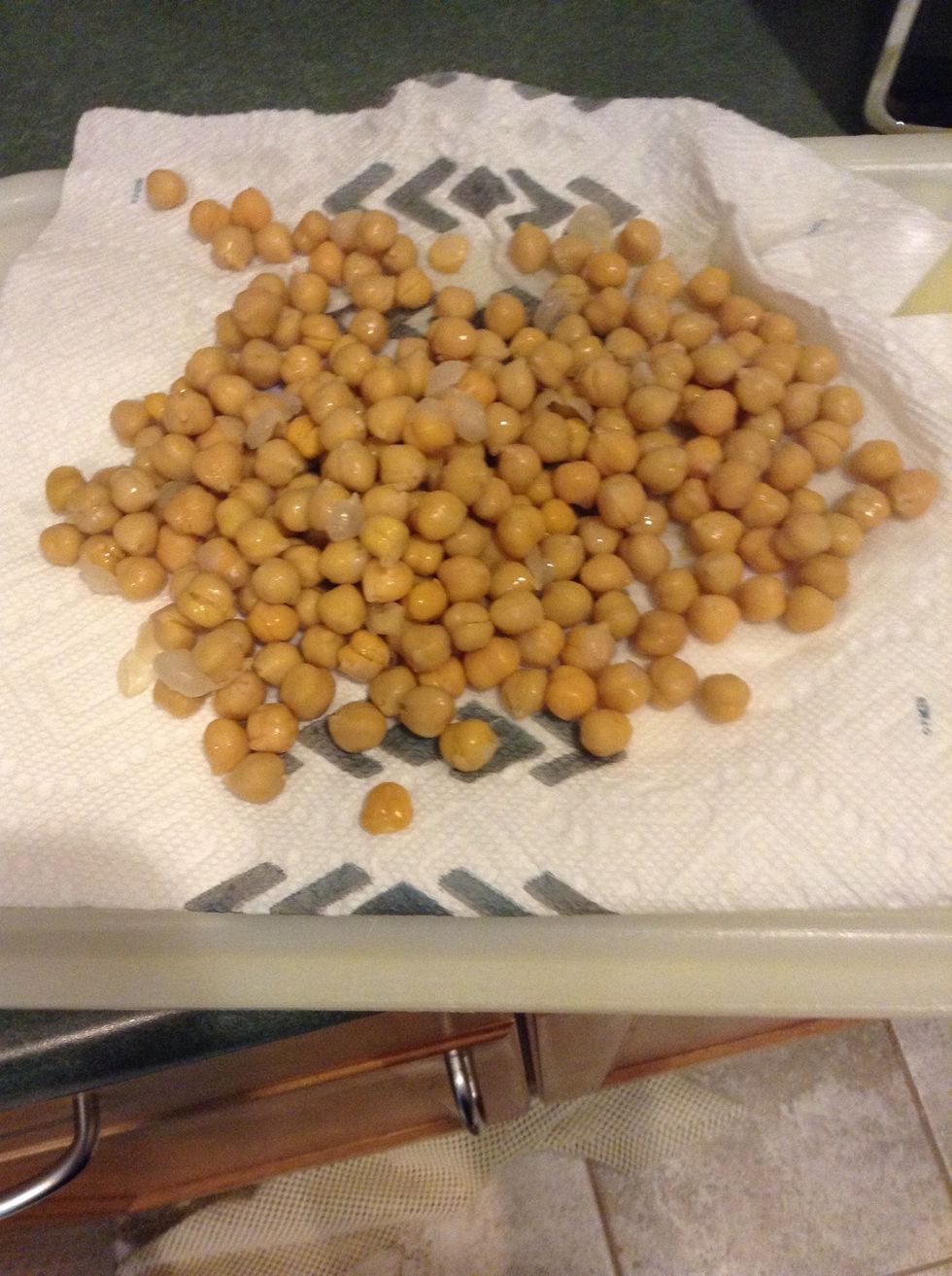 This step is crucial. Dry your beans very well.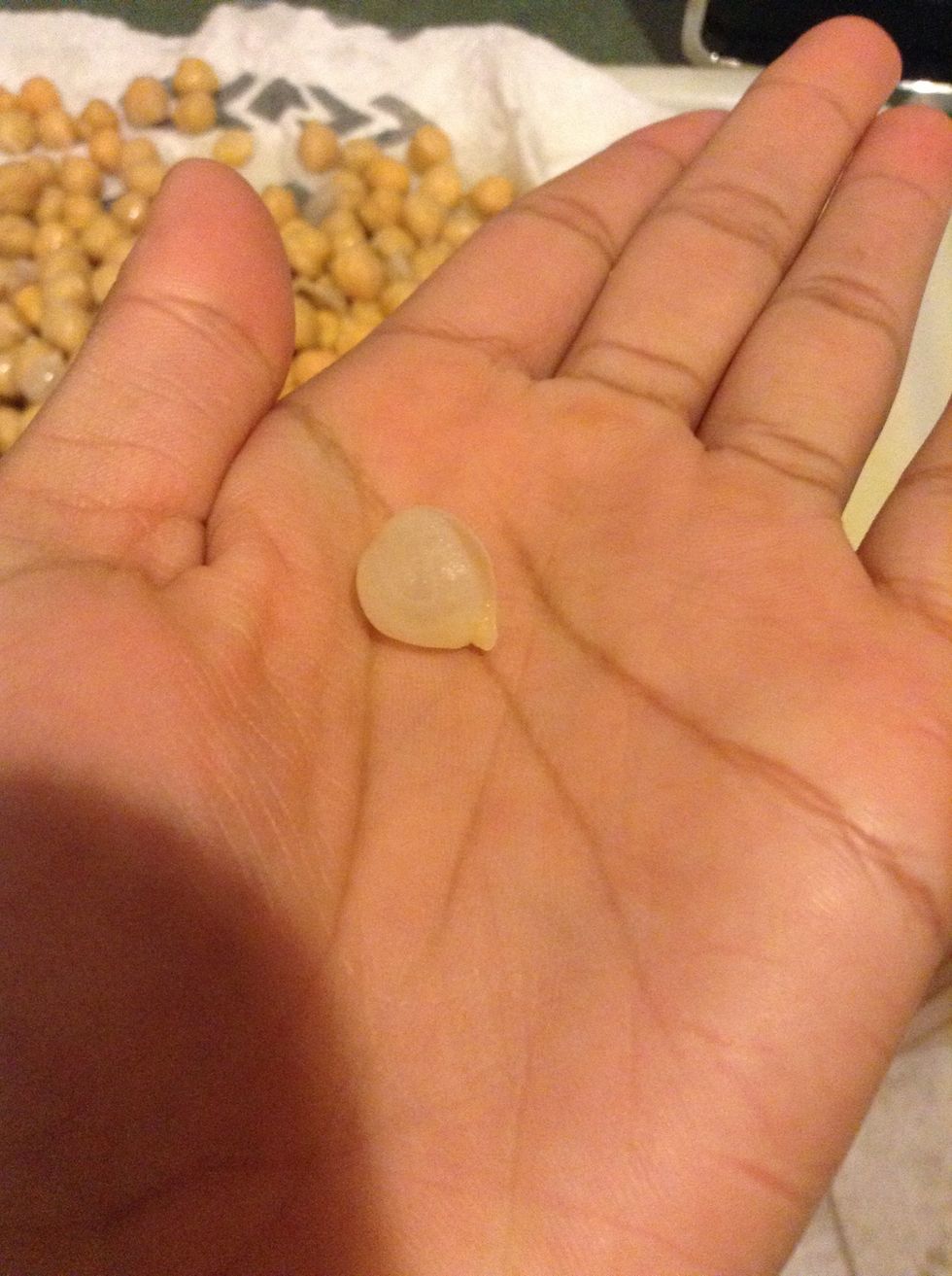 You can remove the shells, but I don't.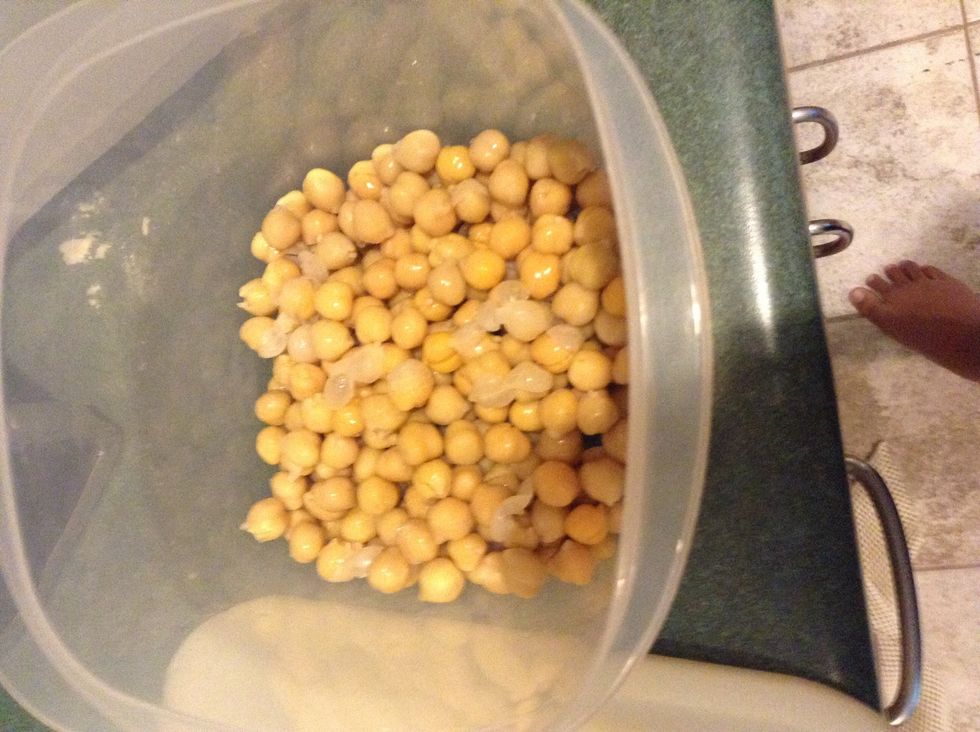 Pour the peas into your container.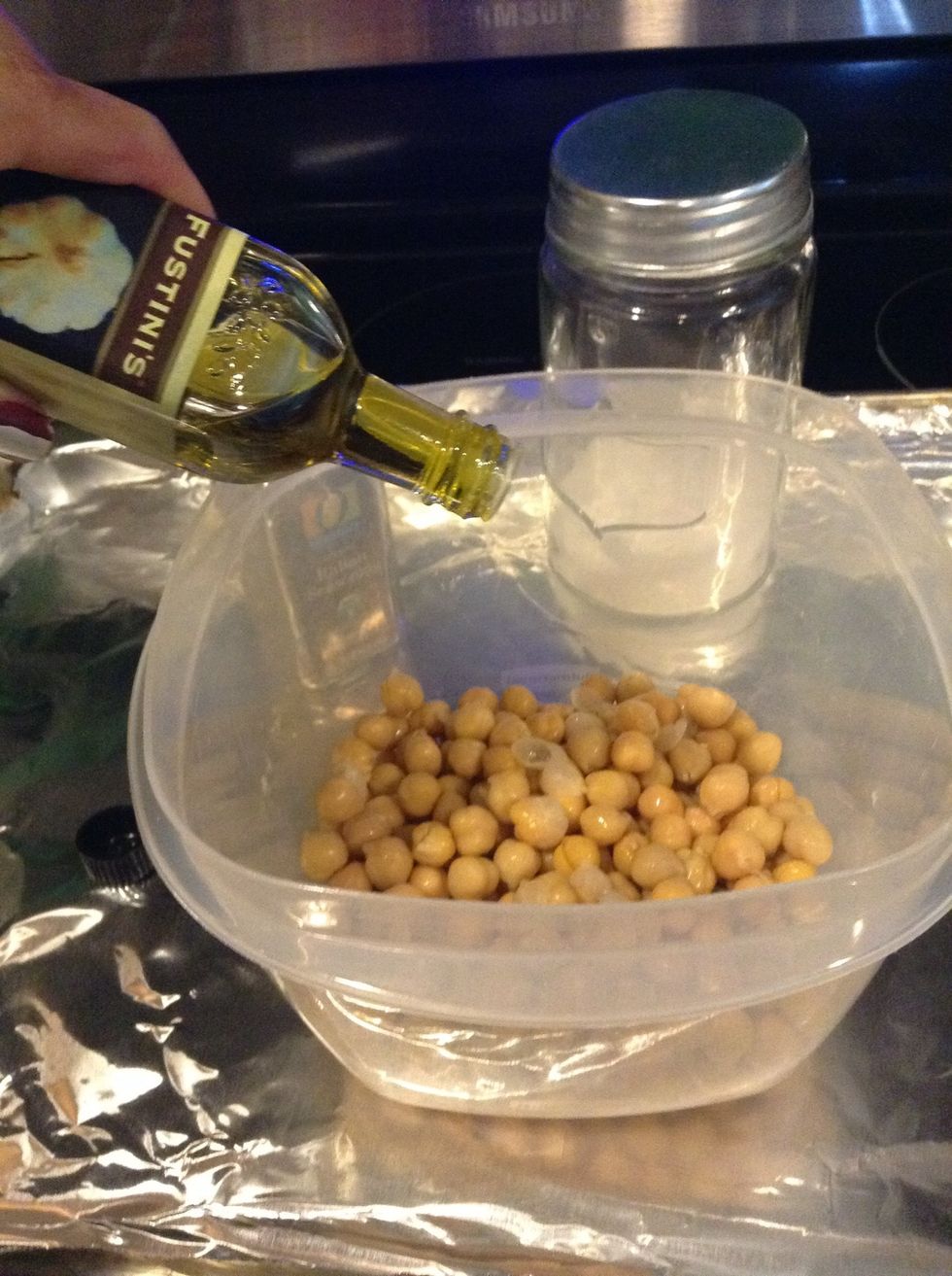 Add your oil, I am using Fustini's garlic oil. The more oil the less crunchy the peas will be.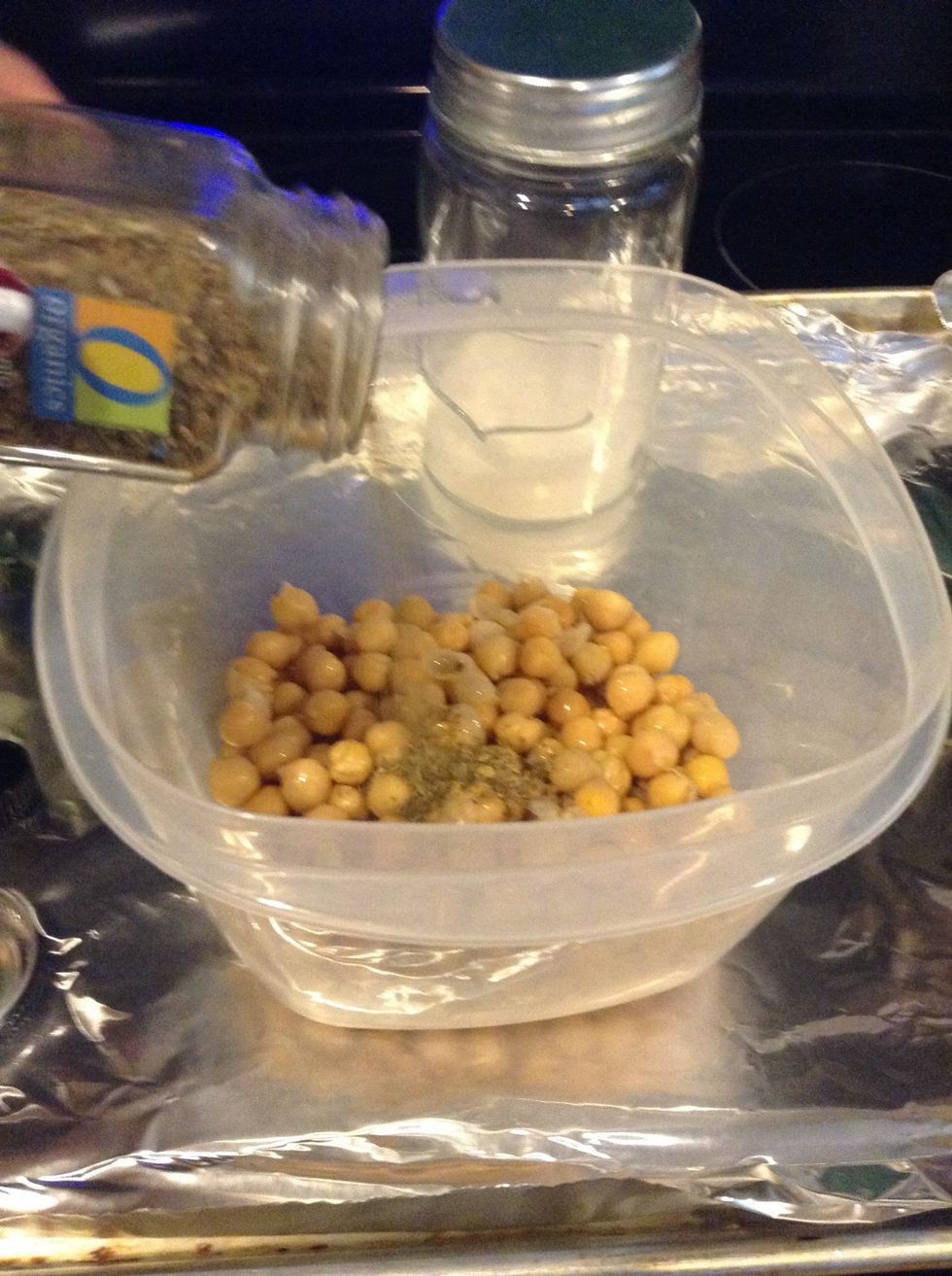 Add your seasoning. I am using O organic a Italian seasoning.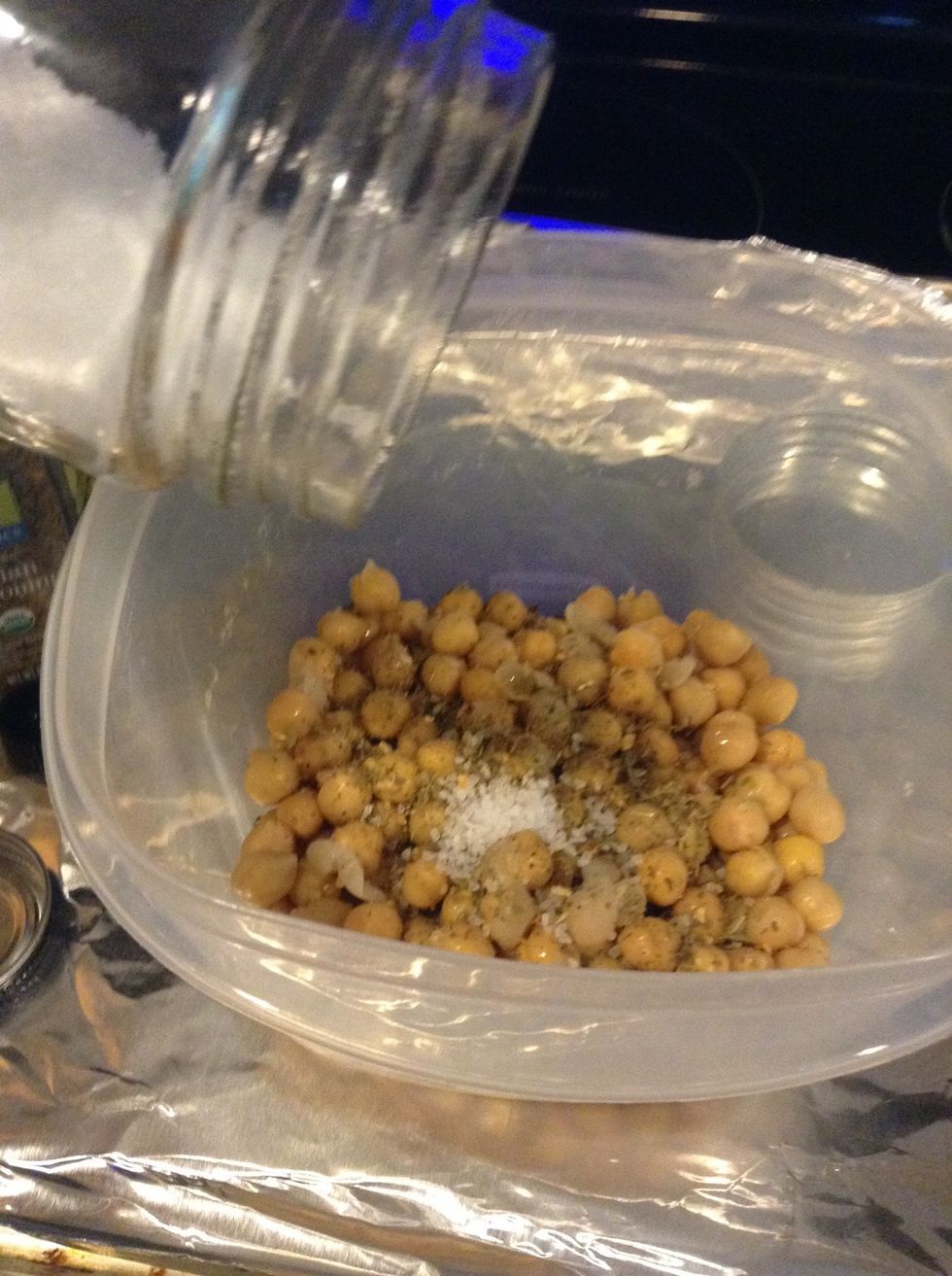 Add your Hawaiian salt. Or whatever salt you prefer.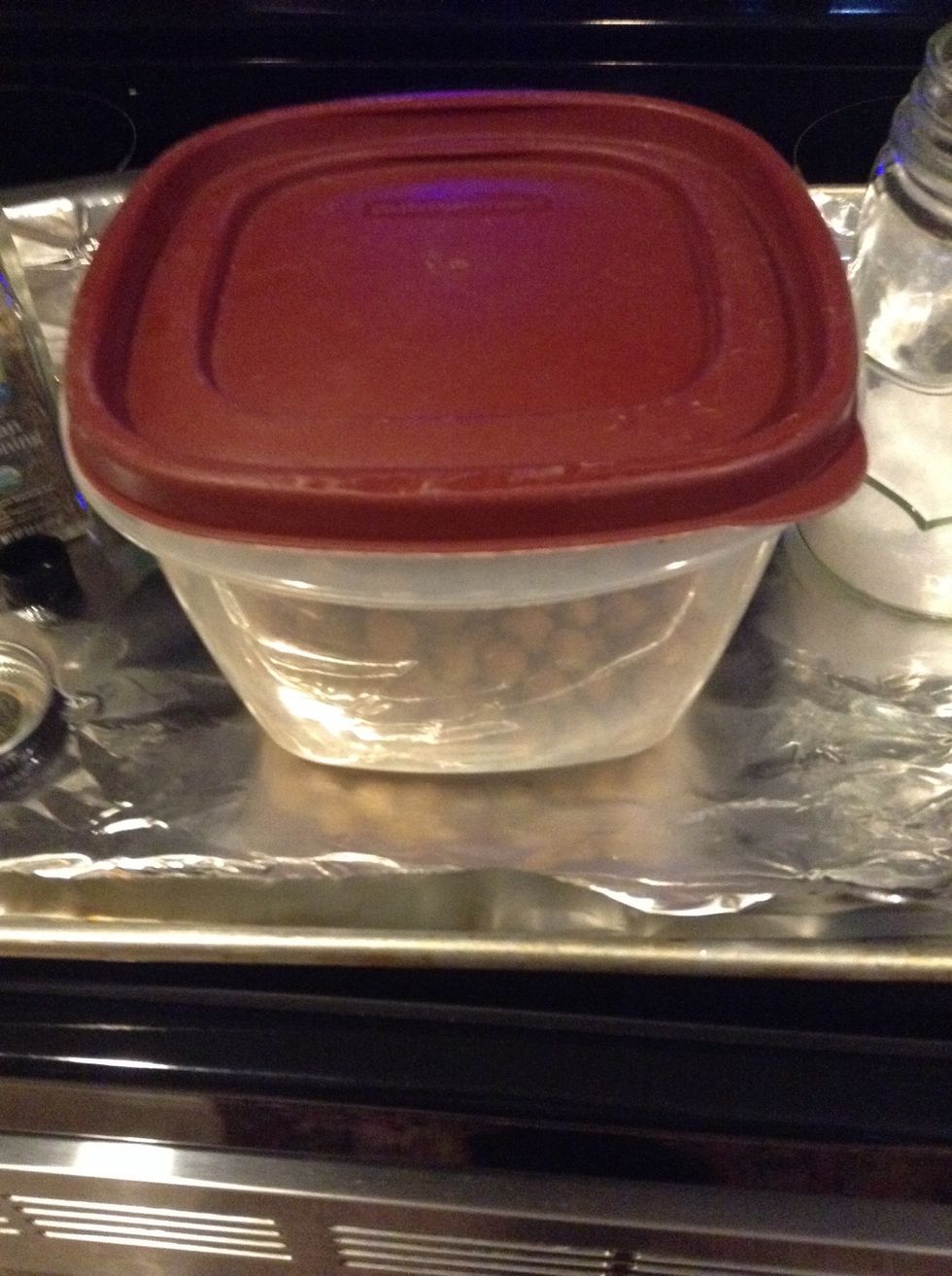 Close up the container and SHAKE!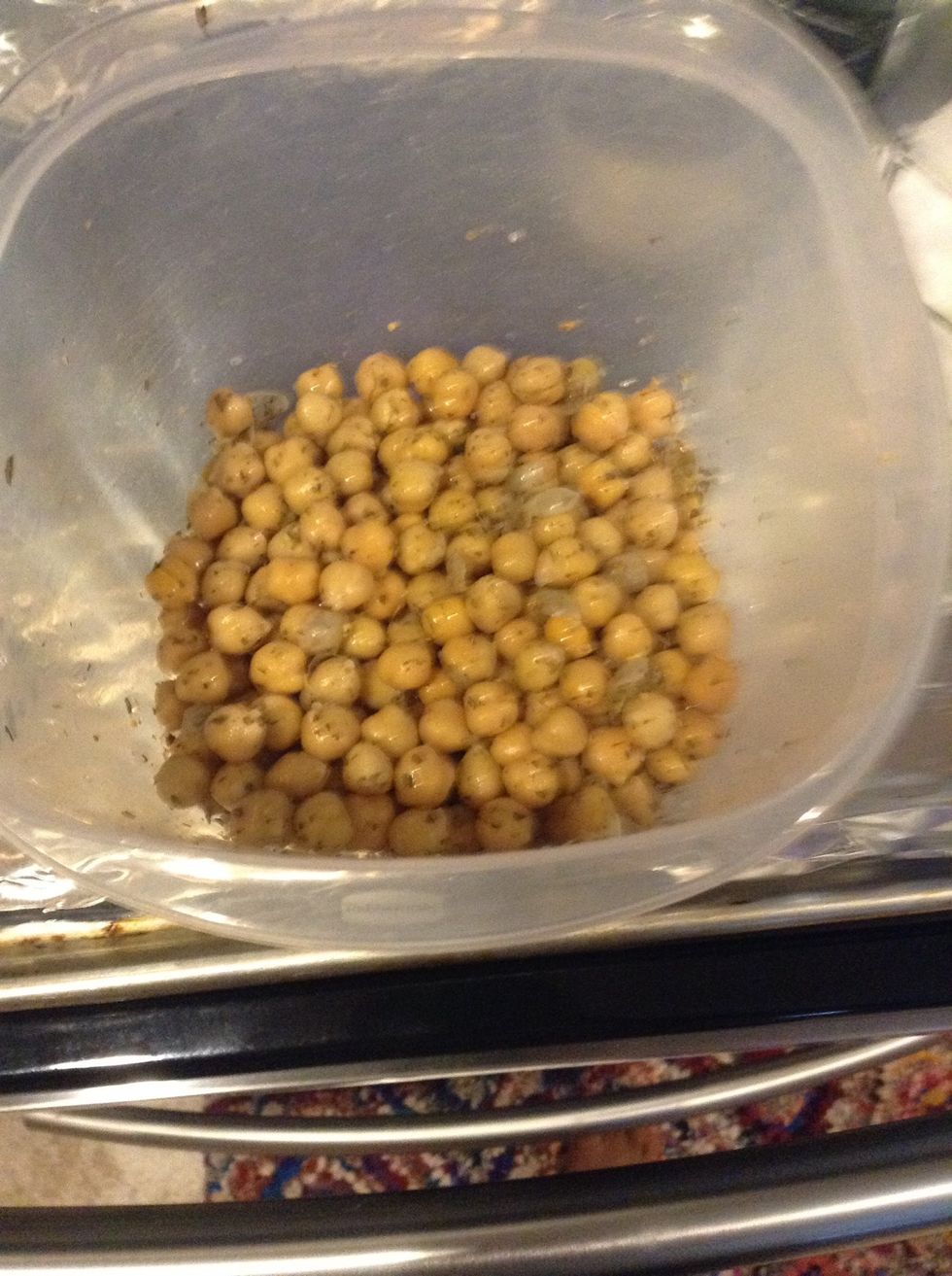 You may need to add more seasoning. I didn't have to.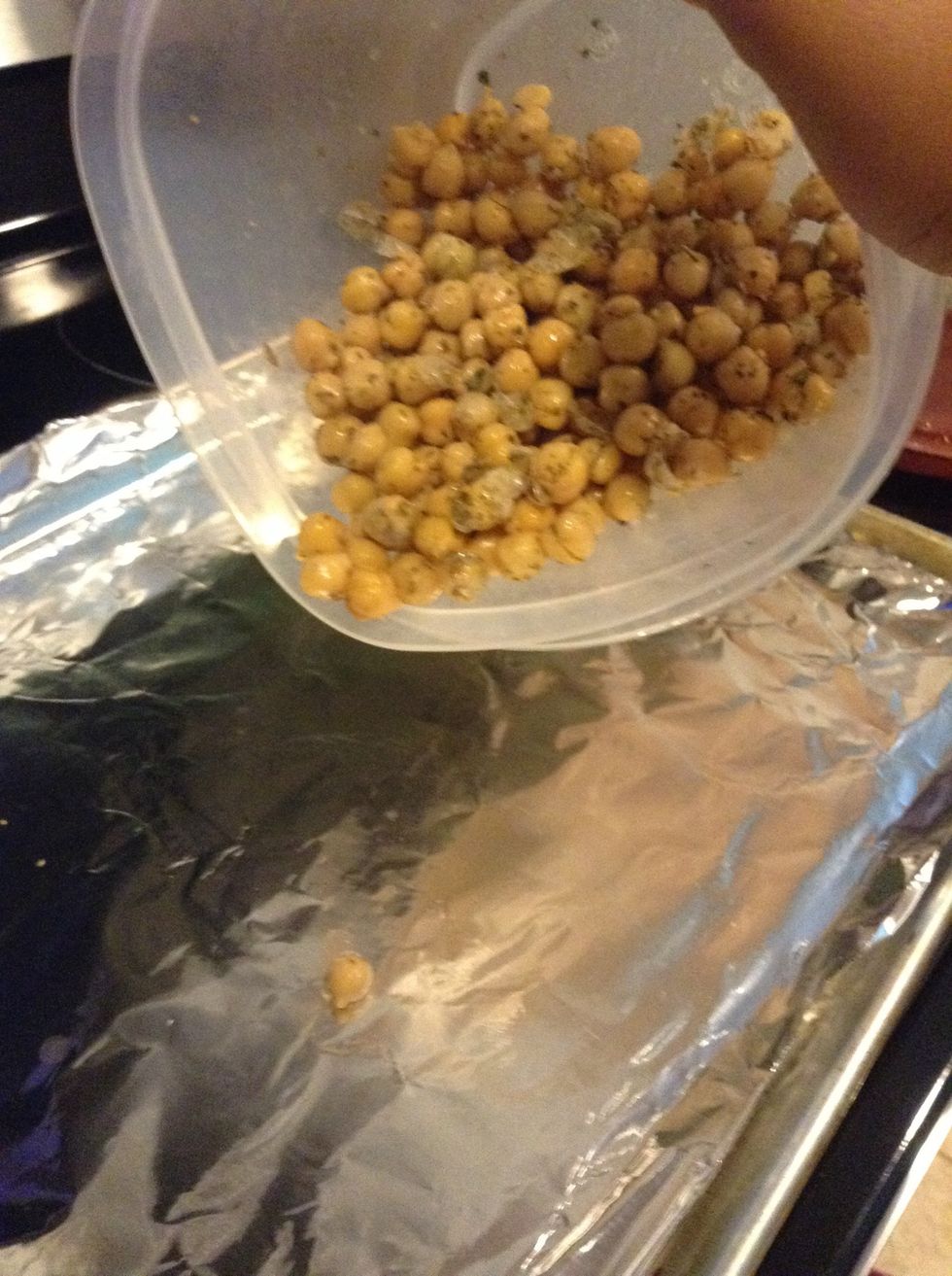 Pour you peas on your foiled pan.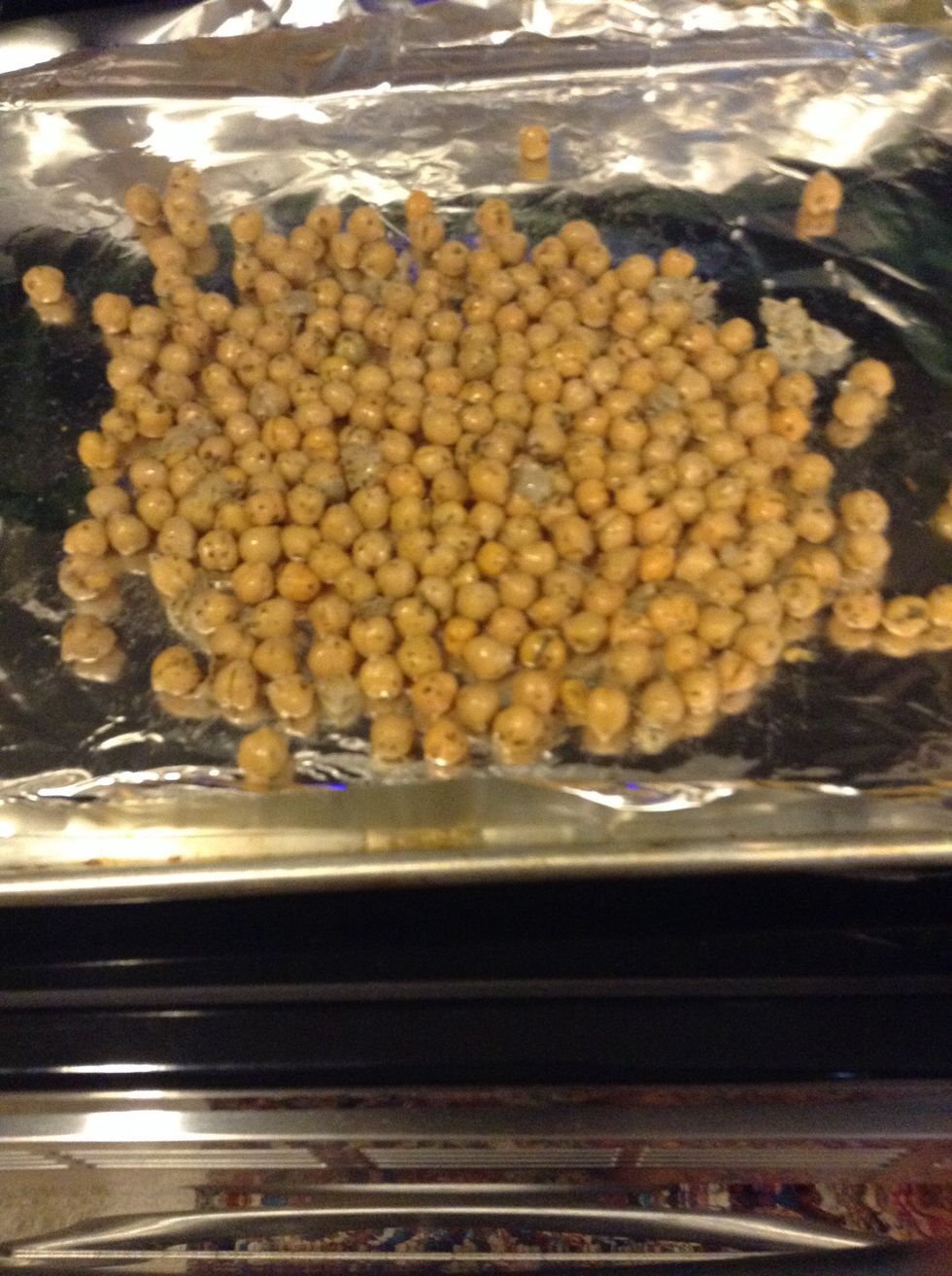 Spread them out evenly so that the peas will cook evenly.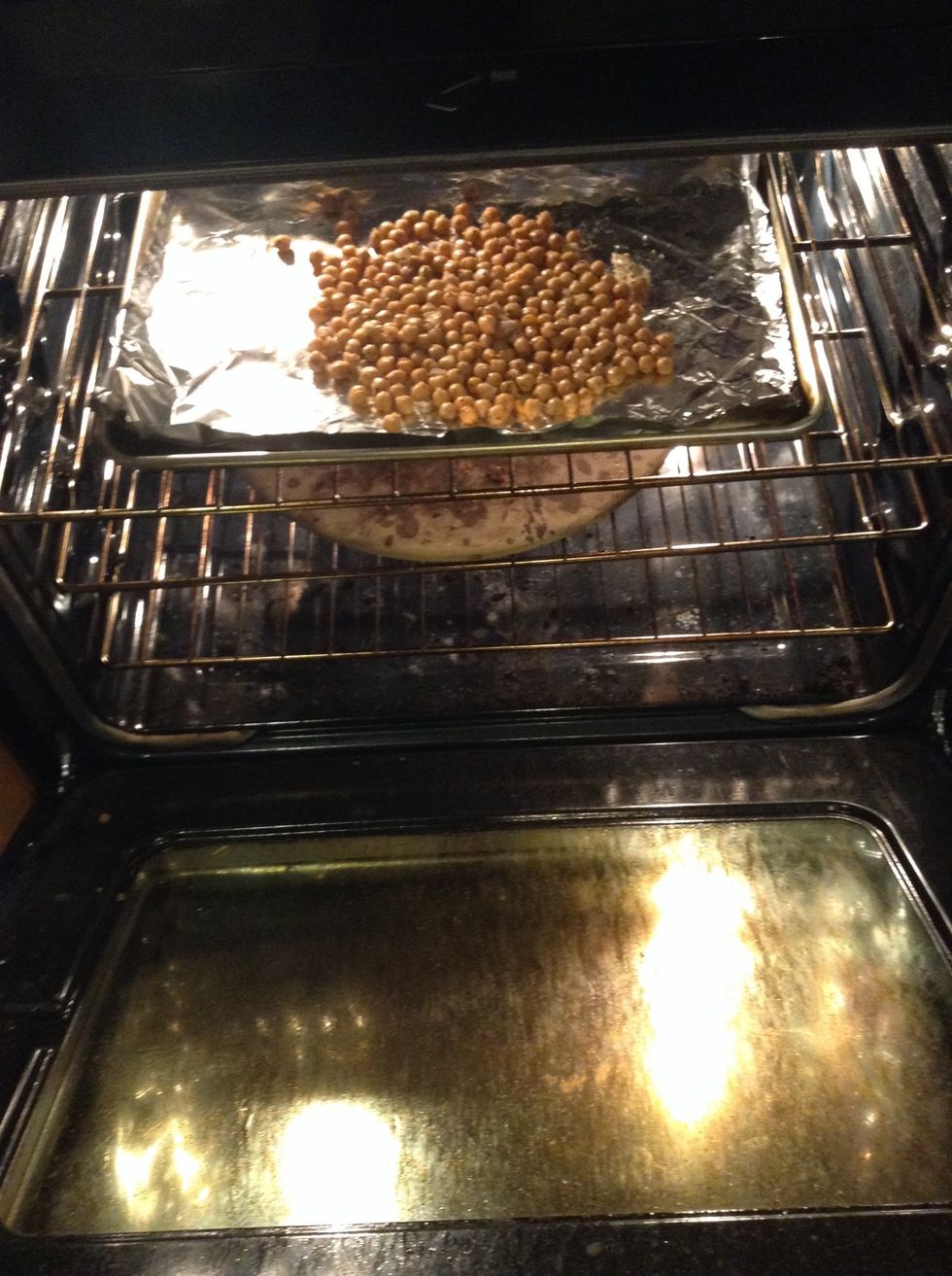 Put the in the oven and bake for 40 minutes or until hard.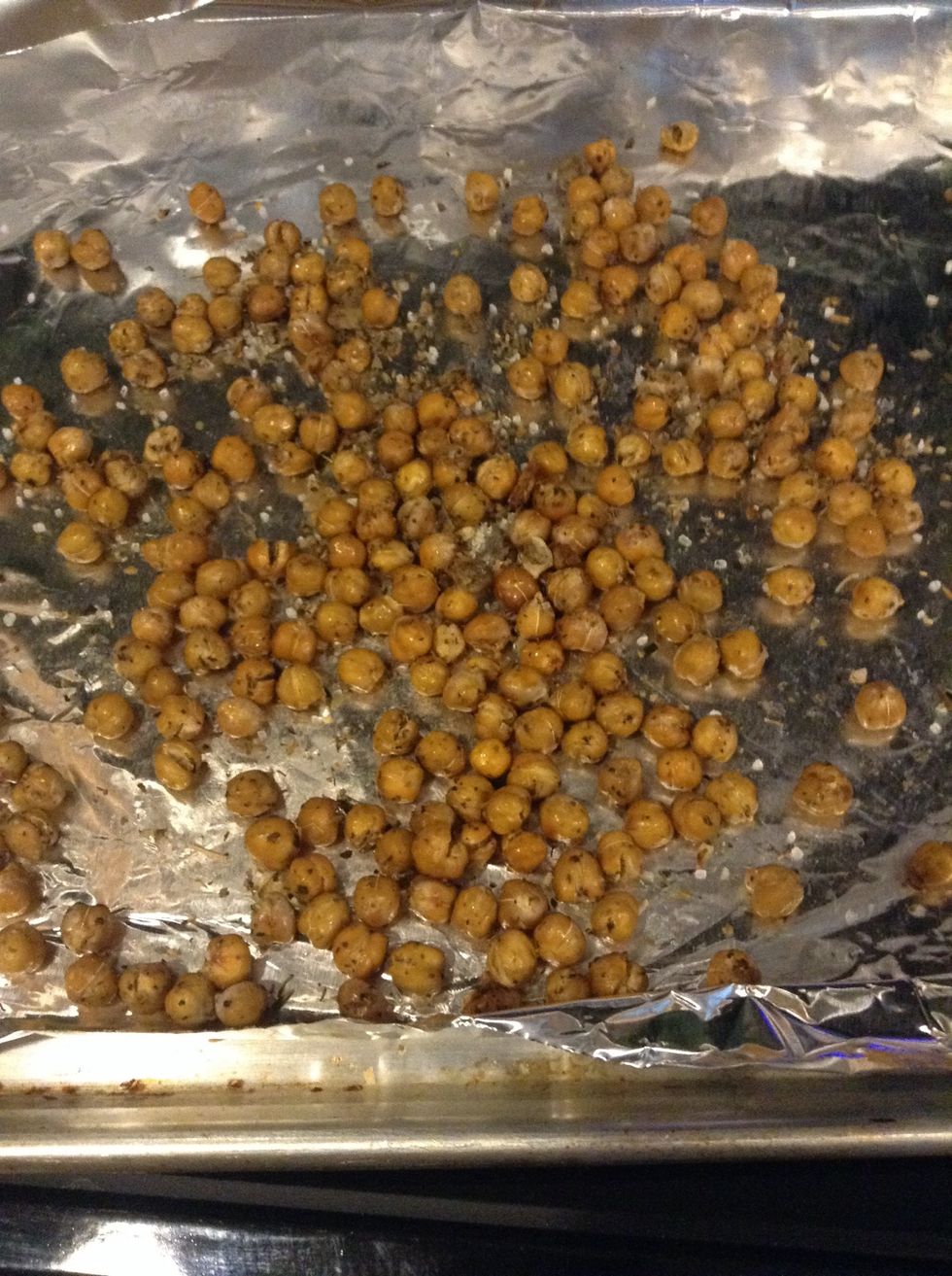 Feel free to add more seasoning. I also added some lemon juice.
If you want to see more of these tutorials comment on what you want me to make and follow me. I hope you enjoy!😄
1.0 Pan lines with foil
2.0Tbsp Garlic seasoning
1.0 Can of chickpeas
1.0 Container with lid
1.0 Can opener
Hawaiin salt
Napkins