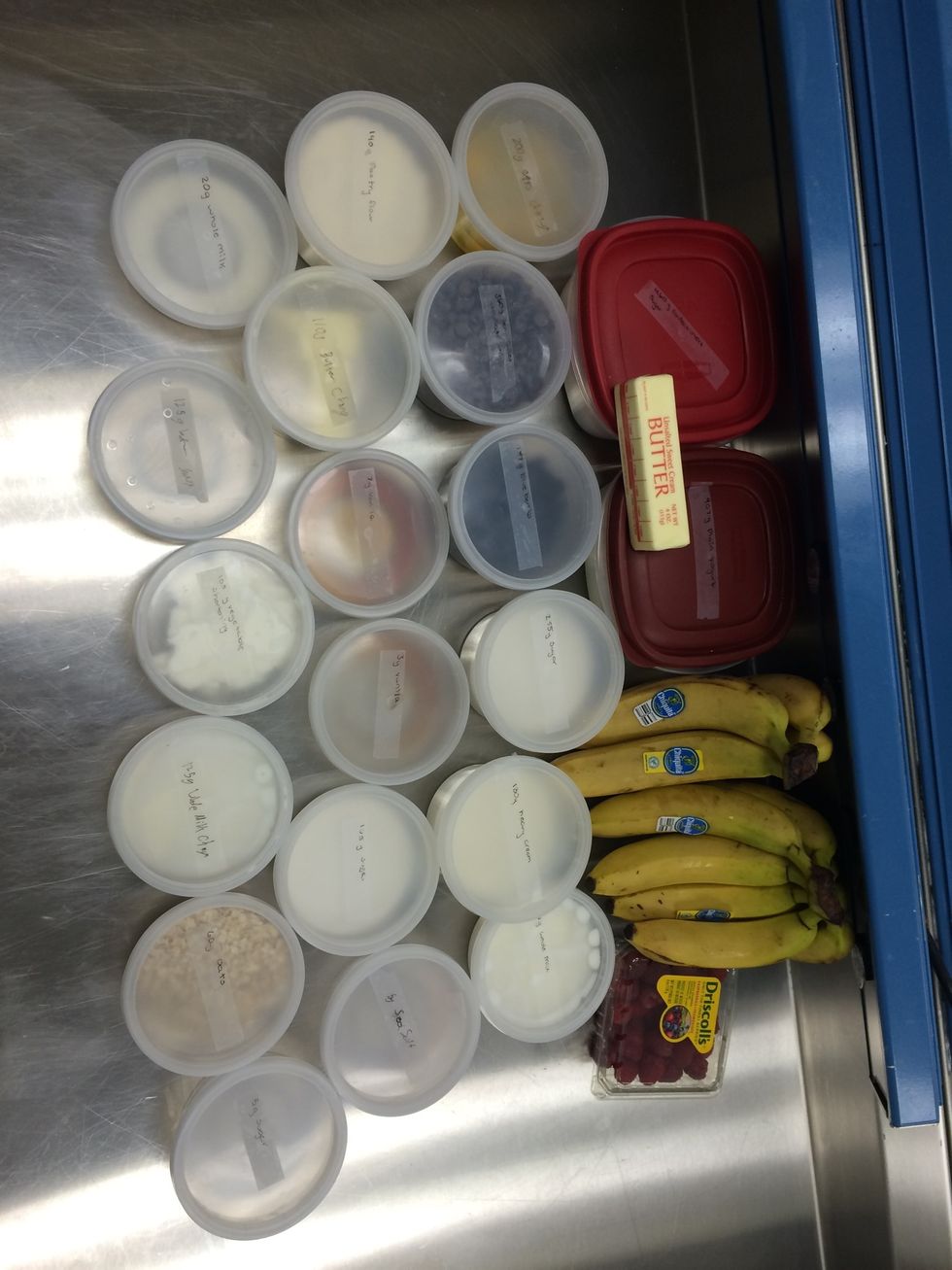 Measure out all ingredients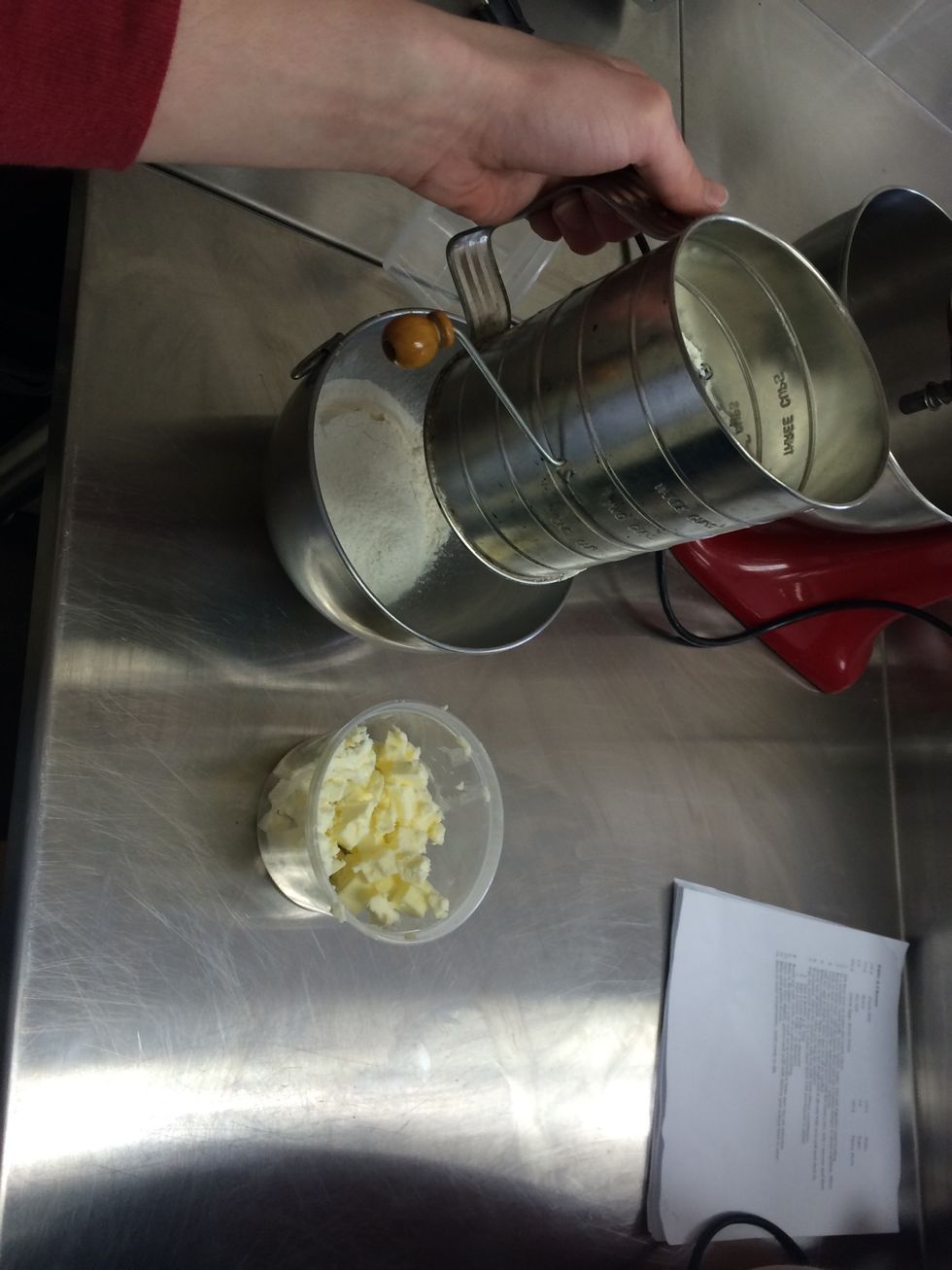 Sift pastry flour (140g) and cut butter (unsalted 110g) into small cubes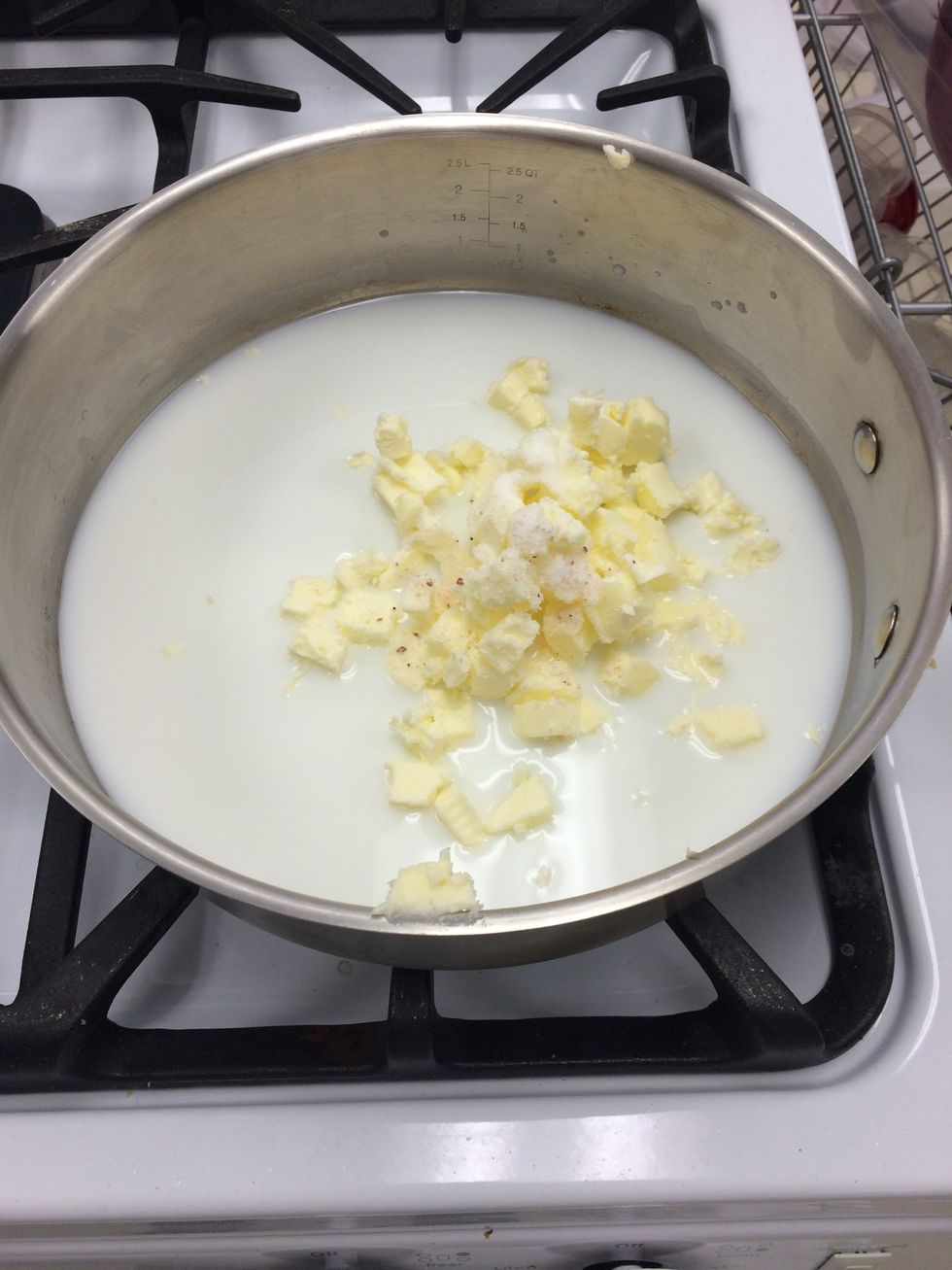 In a saucepan, whisk milk (125g whole milk) , water (125g) , butter (unsalted 110g), sugar (5g) and sea salt (5g) together until boiling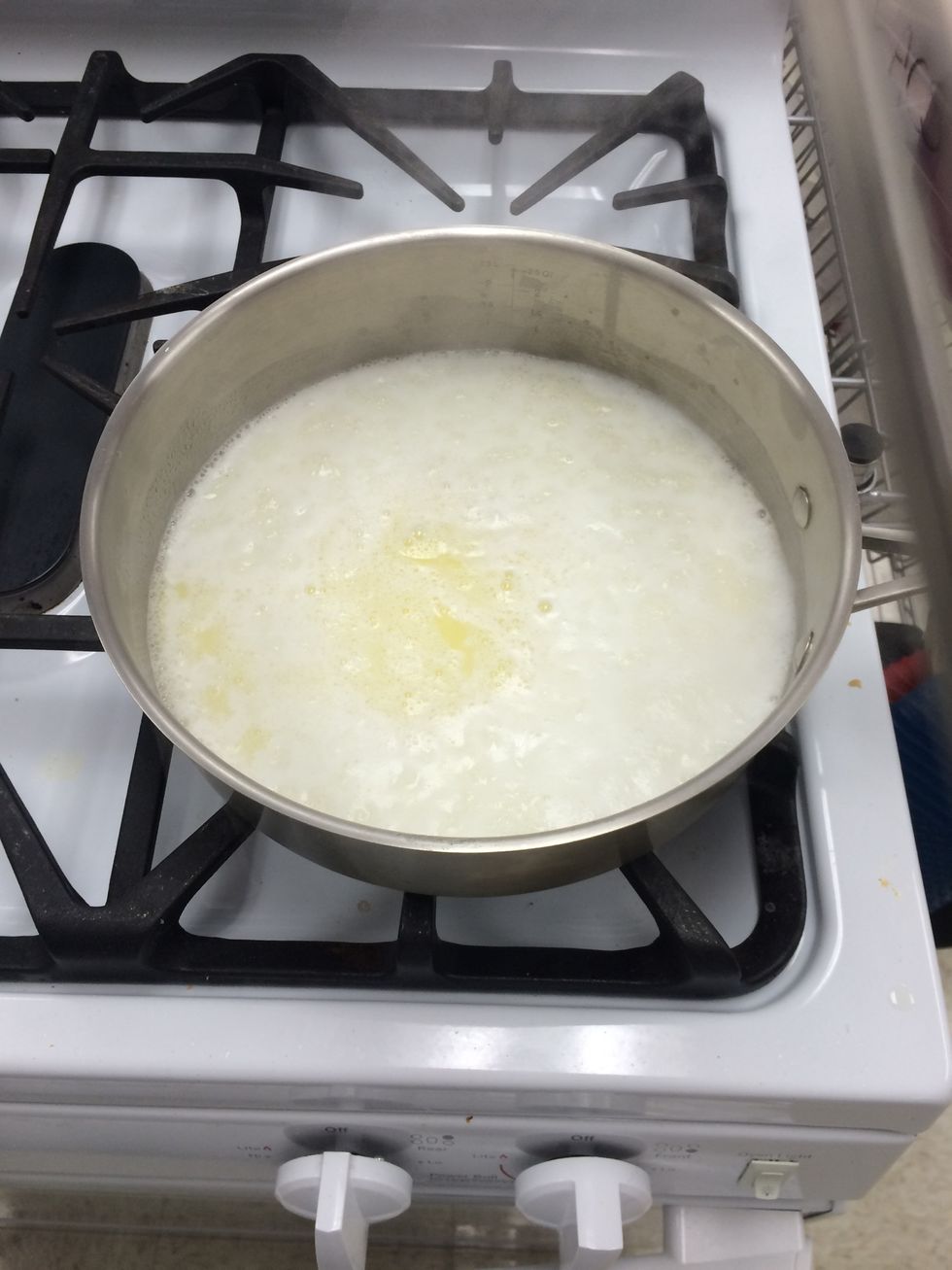 Once boiling, remove from heat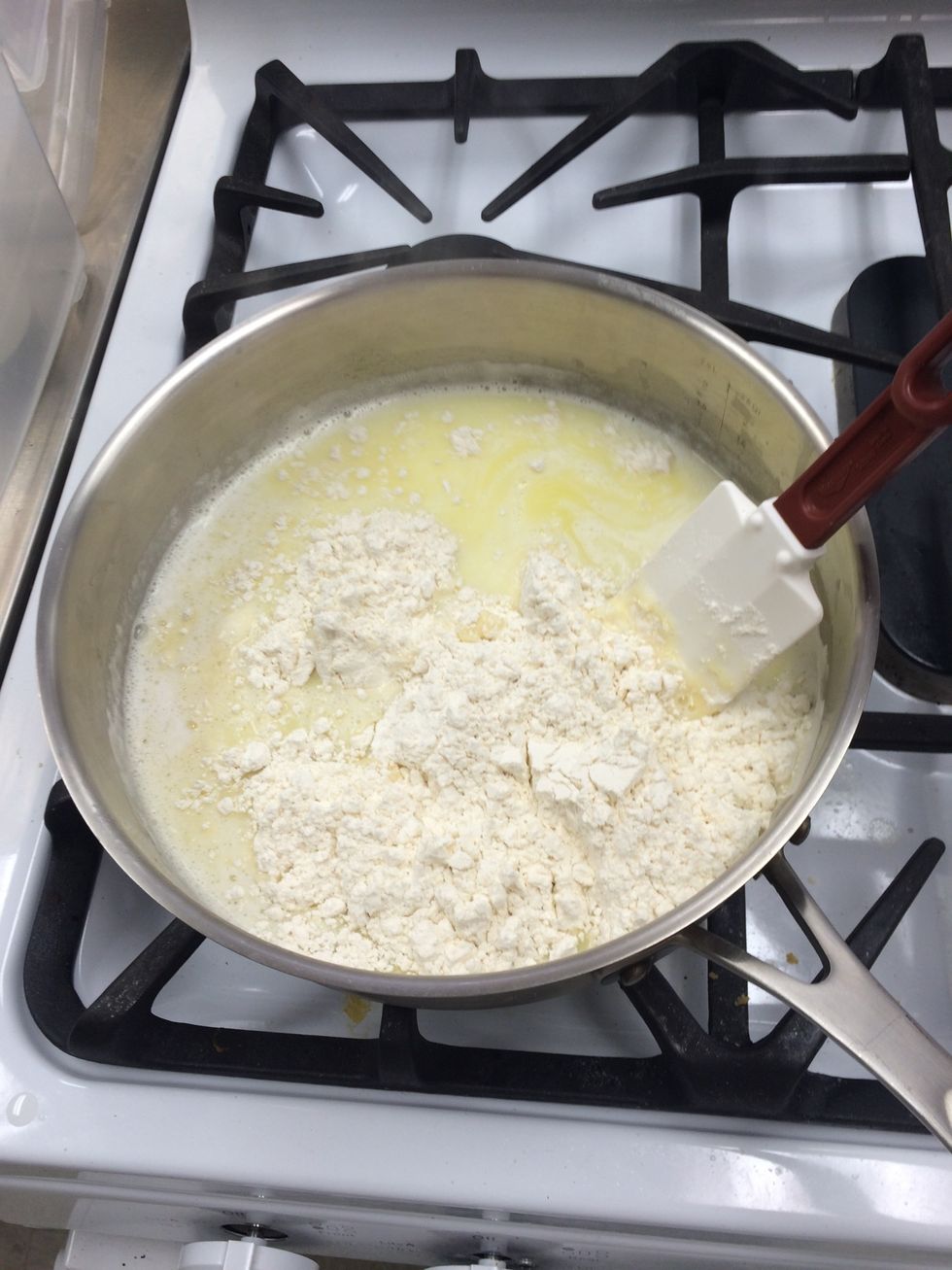 Add pastry flour (140g) and use a rubber scraper to press together.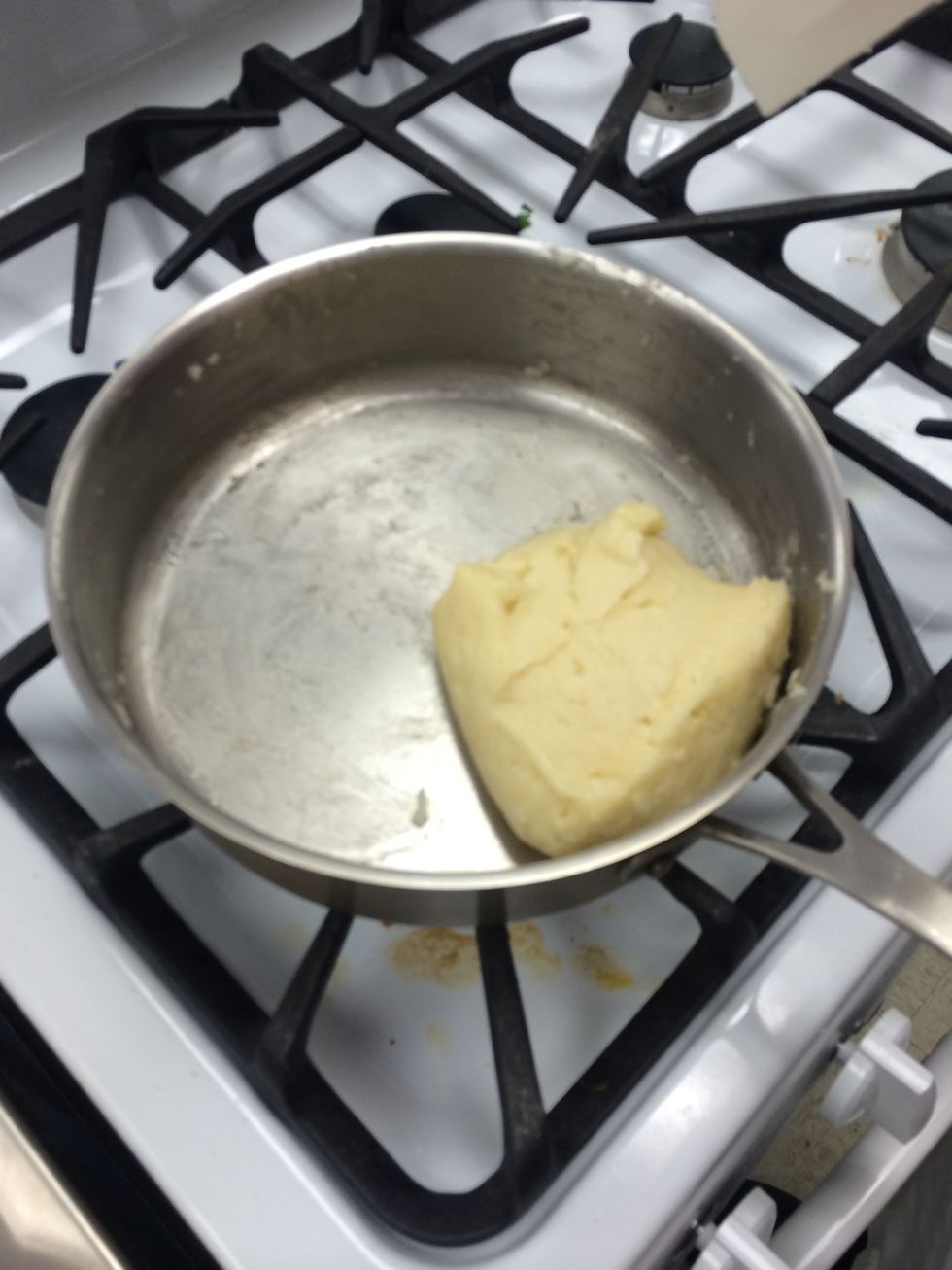 Place back on heat and cook until dry (this usually takes about a minute)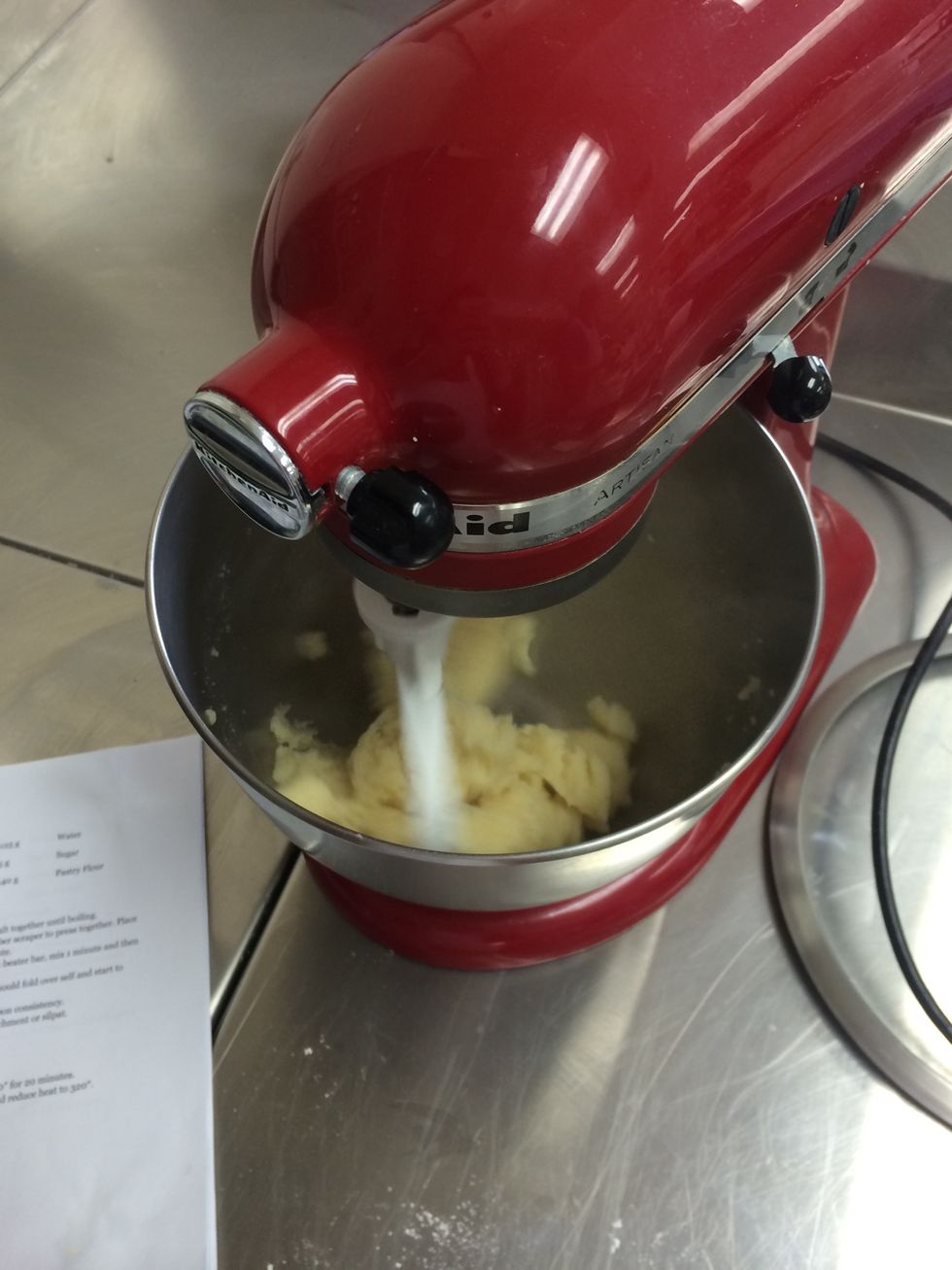 Put the cooked mixture in a mixing bowl with a flat beater bar and mix for one minute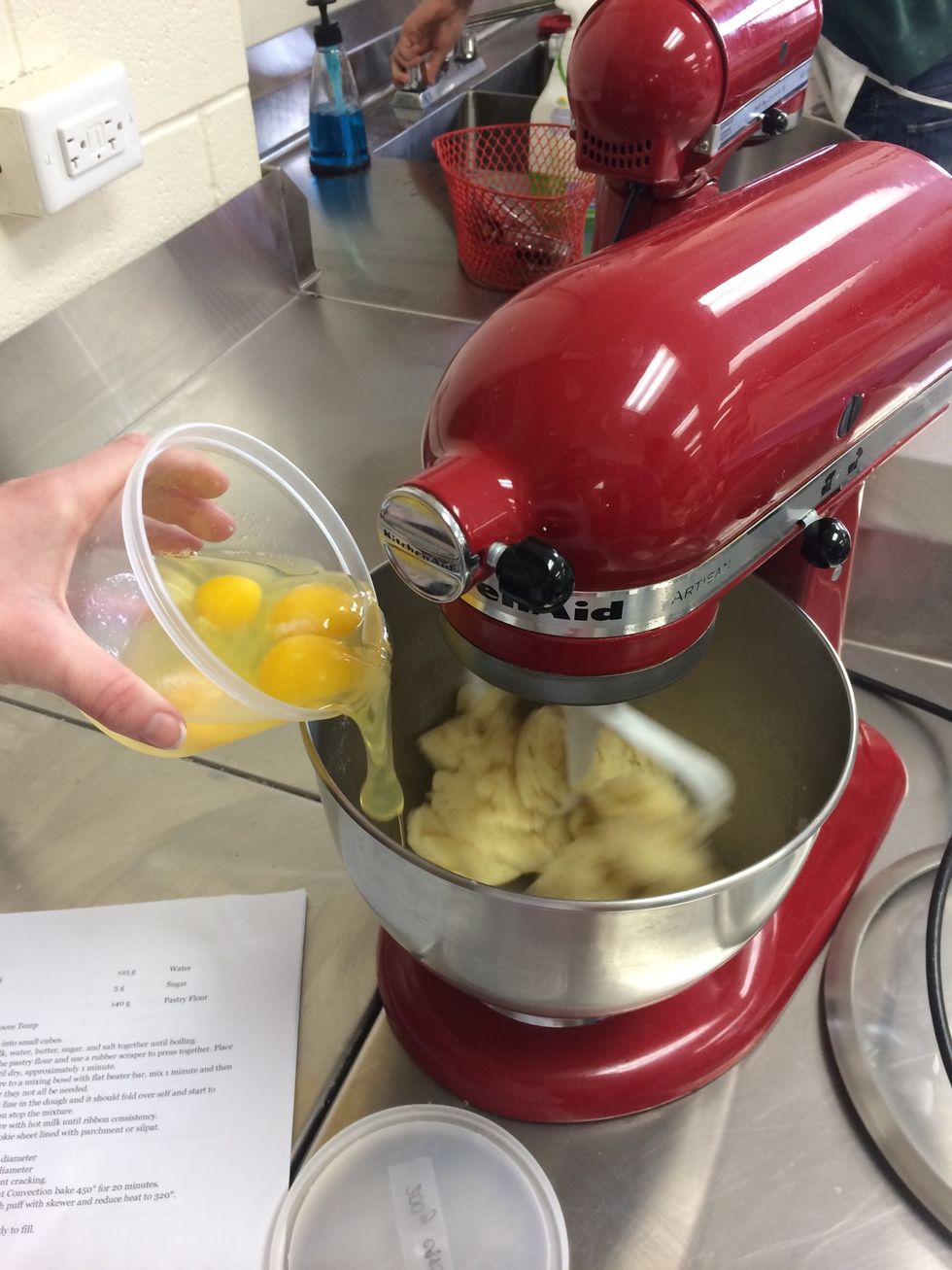 Add the eggs (200g) in stages,(they may not all be needed) add until the dough reaches ribbon consistency (it should fold over itself and start to fall of paddle when you stop the mixture)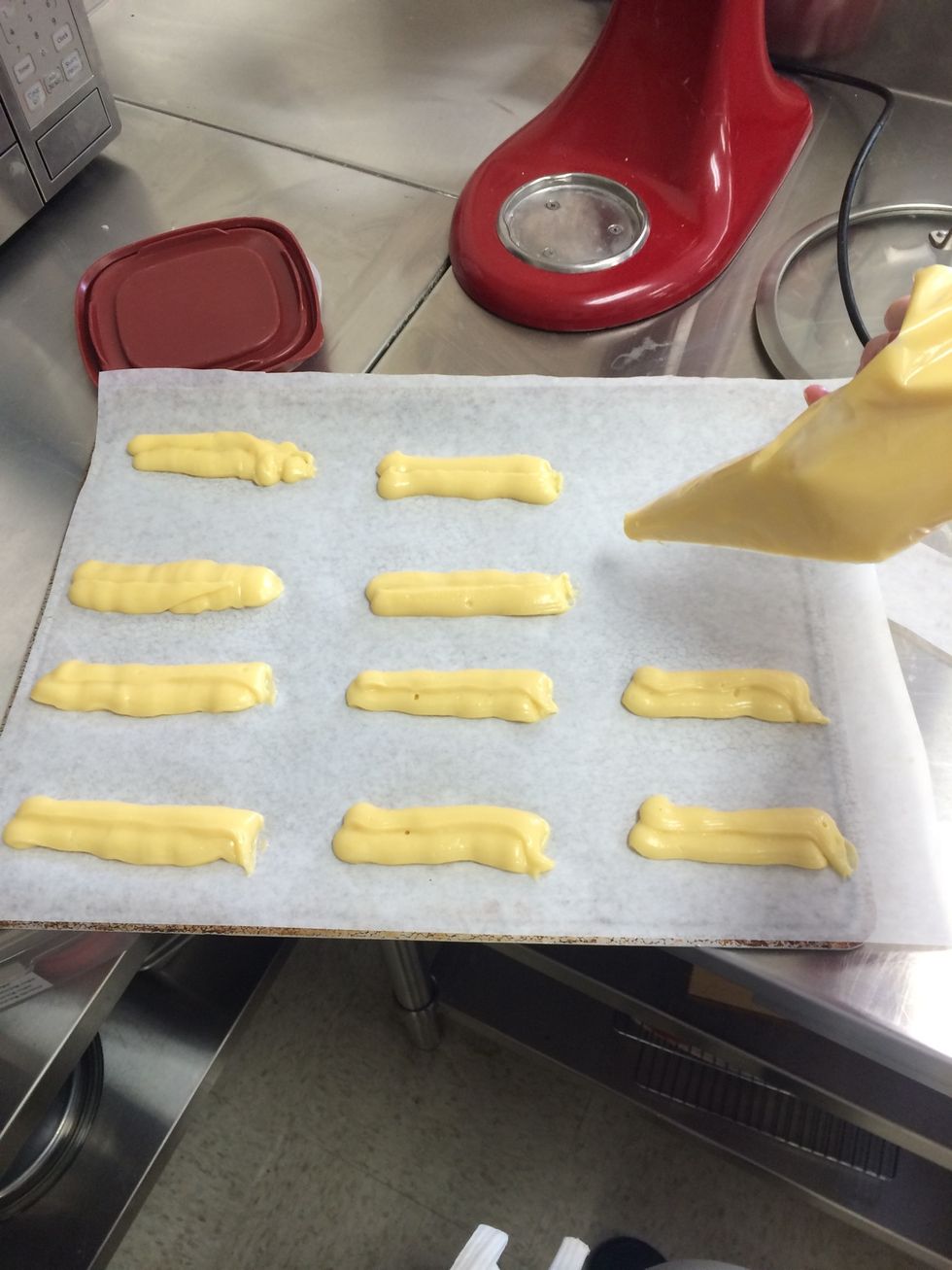 Pipe the dough into a parchment lined cookie sheet (about 4-5 inches long)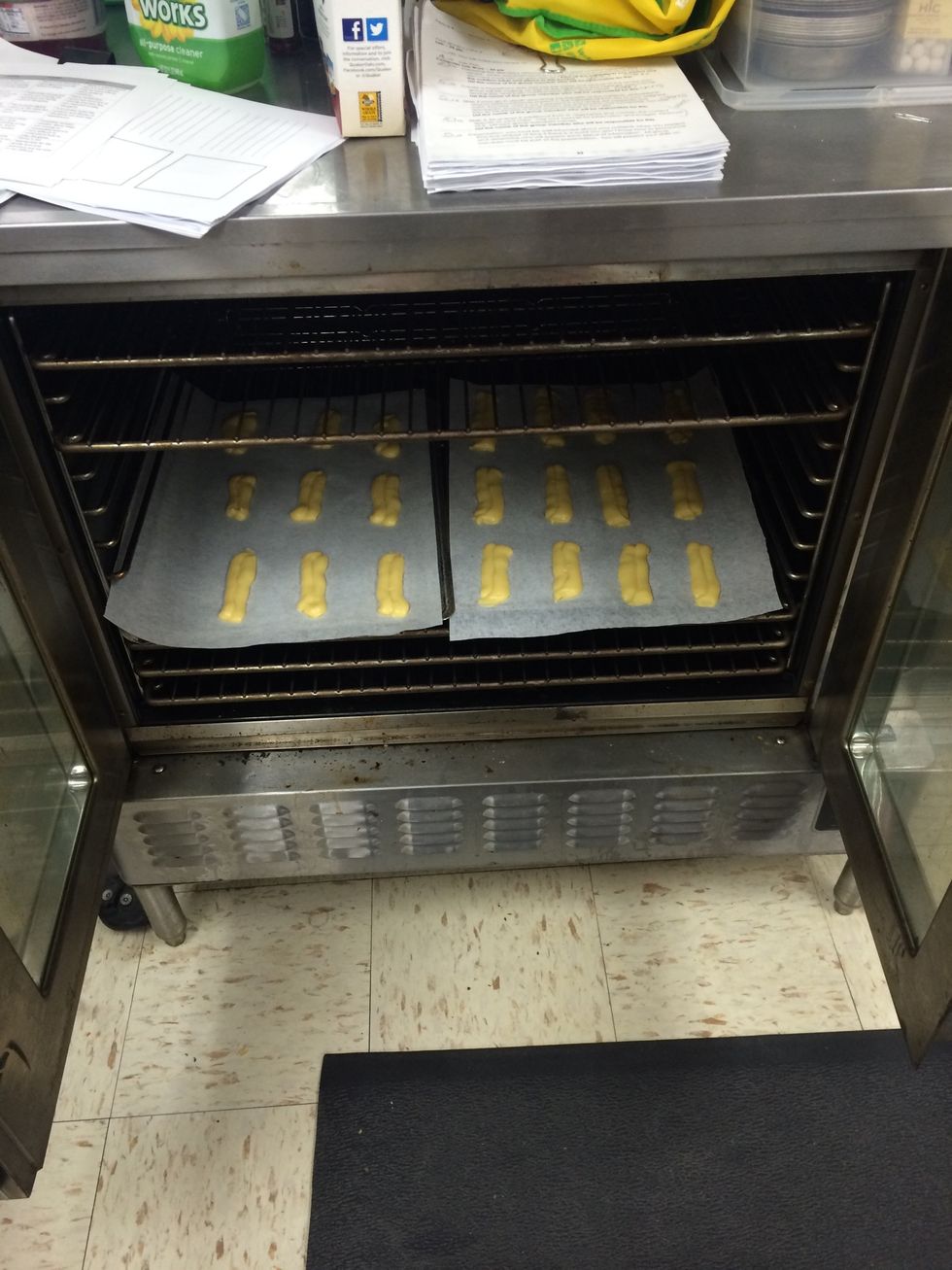 Bake in the Bridgett or set your oven at convention bake at 450 degrees until golden brown (approximately 20 minutes)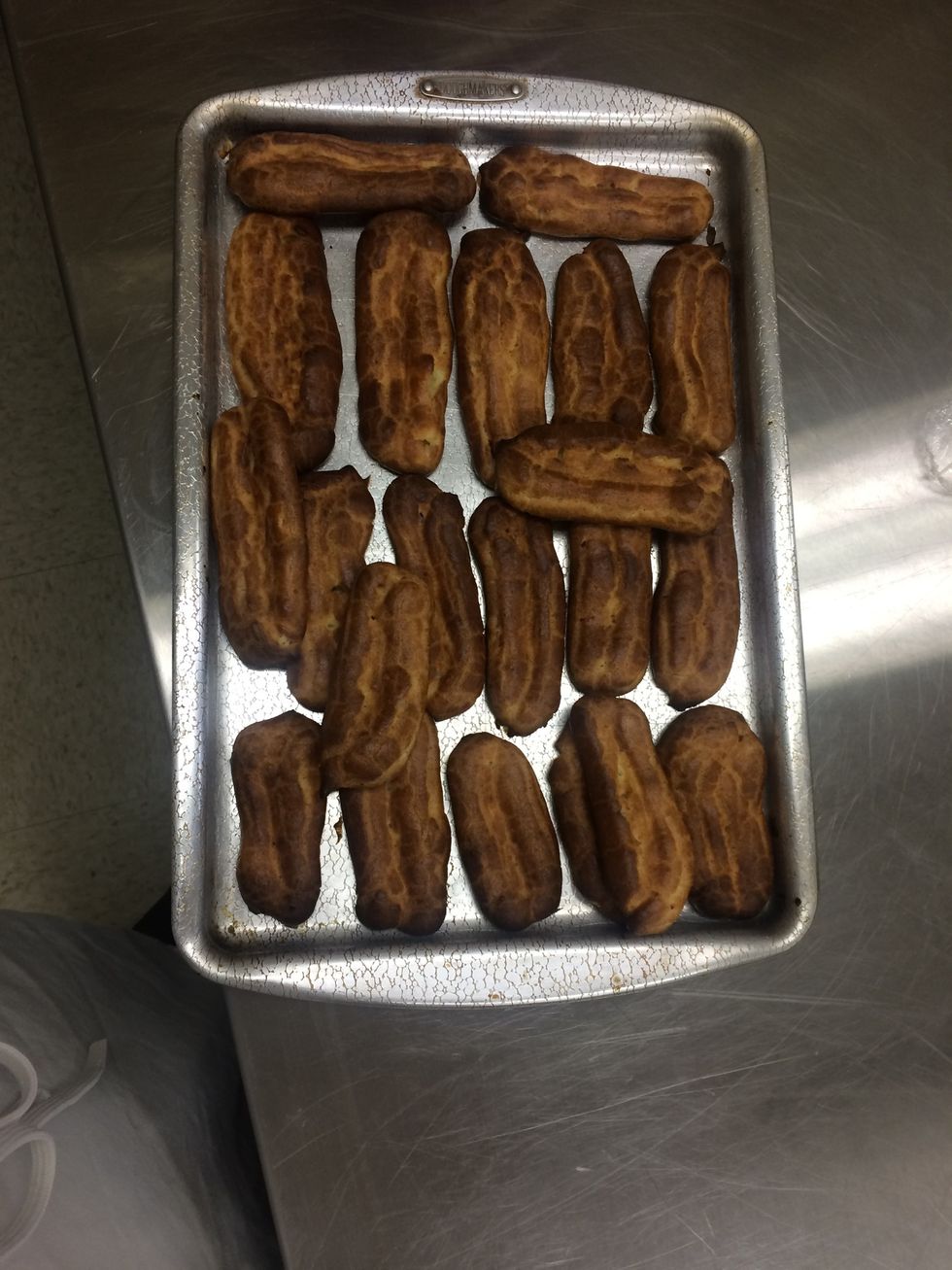 Remove from the oven when golden brown (before we removed ours as ours are overcooked)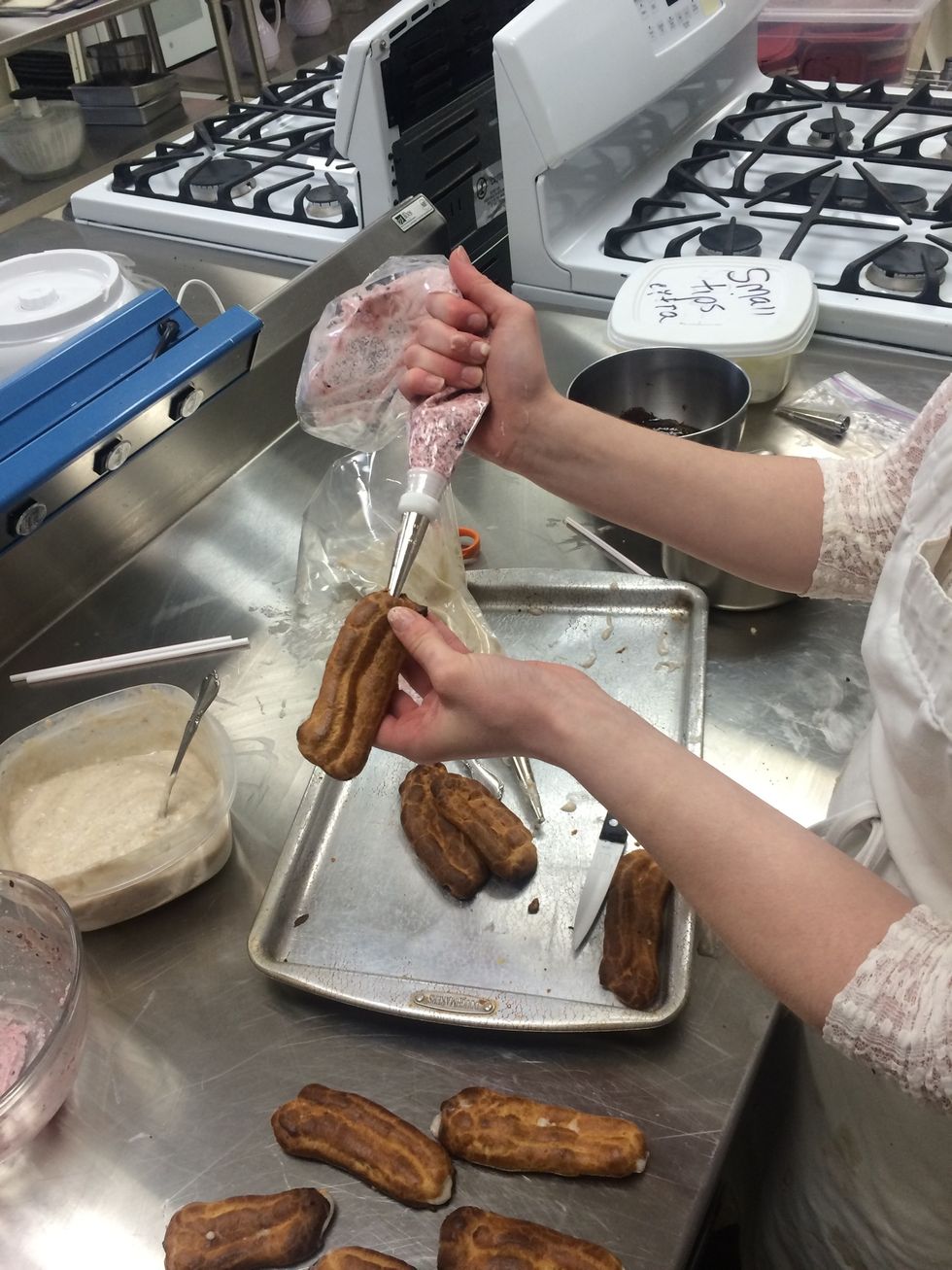 Pipe in whatever filling you bought or prepared (we made a banana cream filling)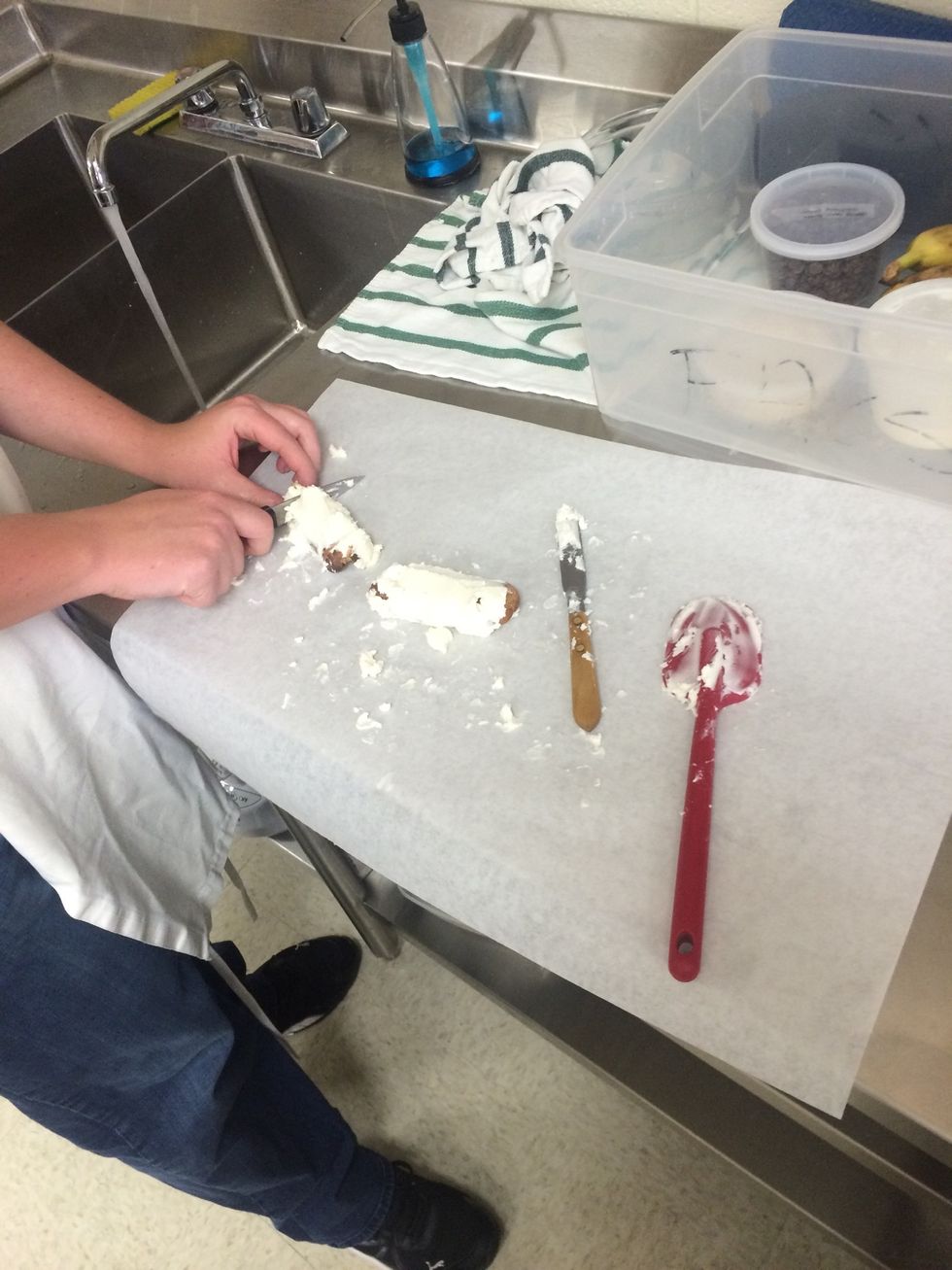 Frost it with any frosting you have bought or previously prepared (we made a buttercream frosting)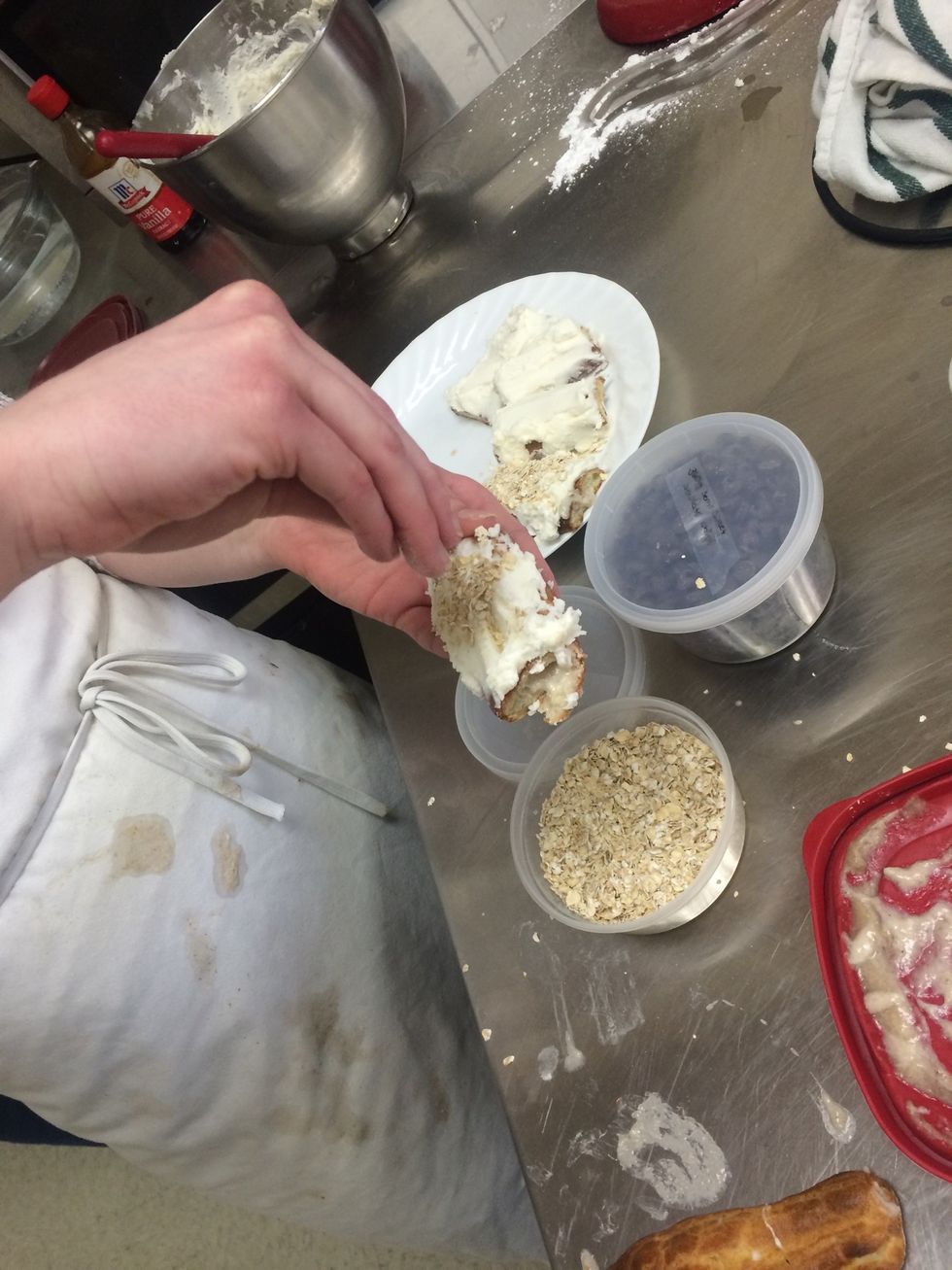 Garnish with oats and chocolate chips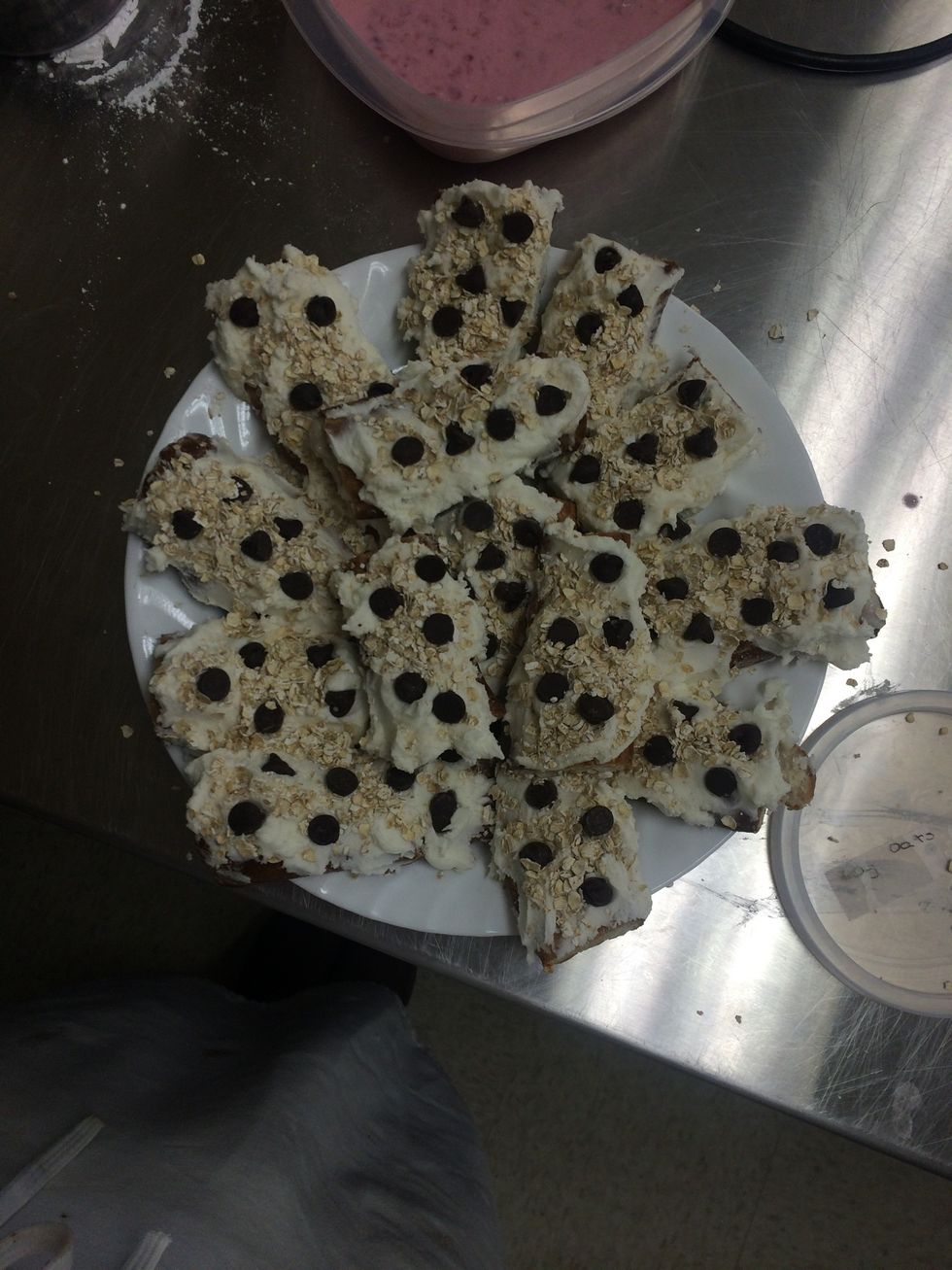 Voila!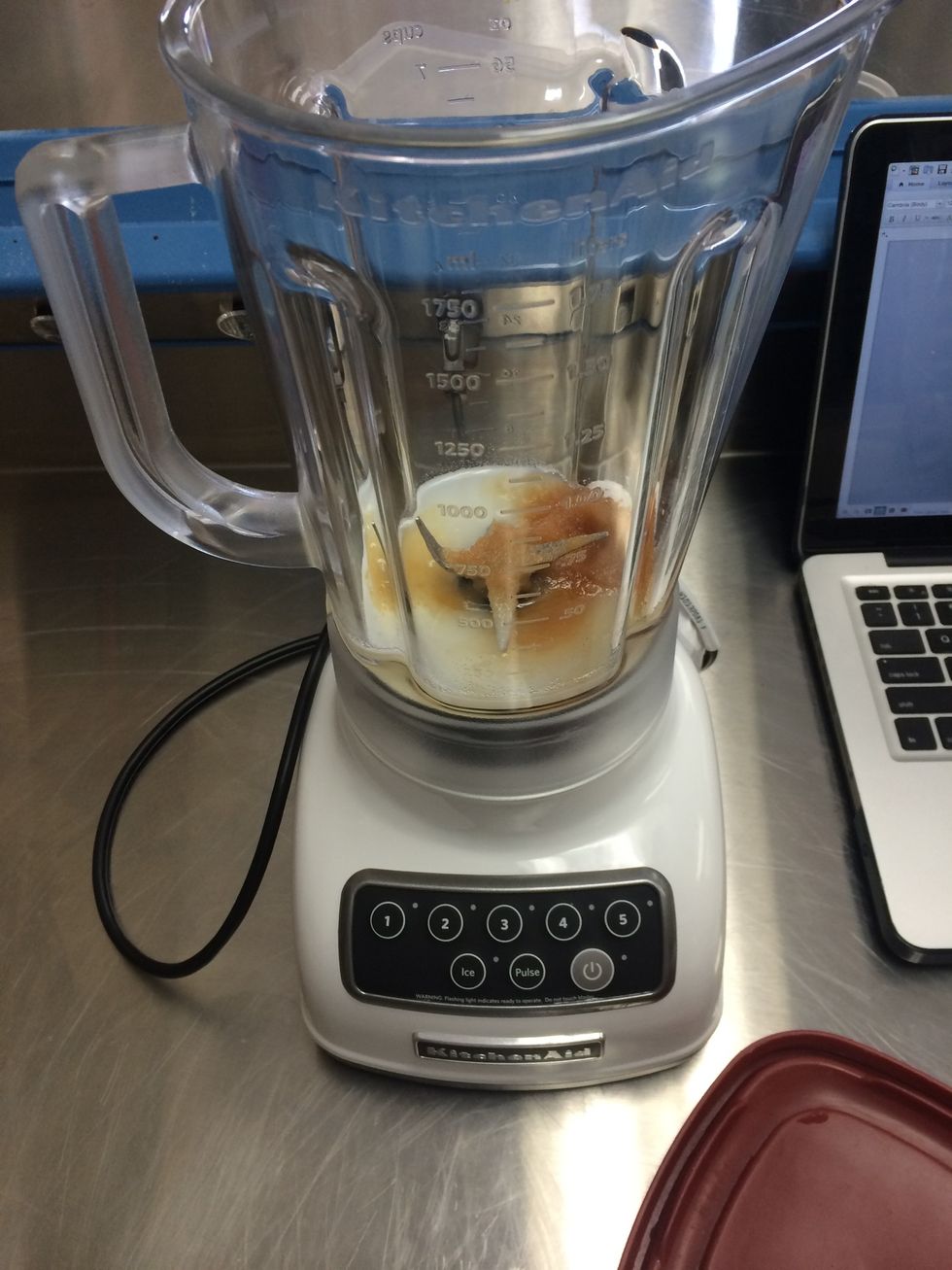 Put the 7g vanilla, 105g sugar, and 20g whole milk into blender.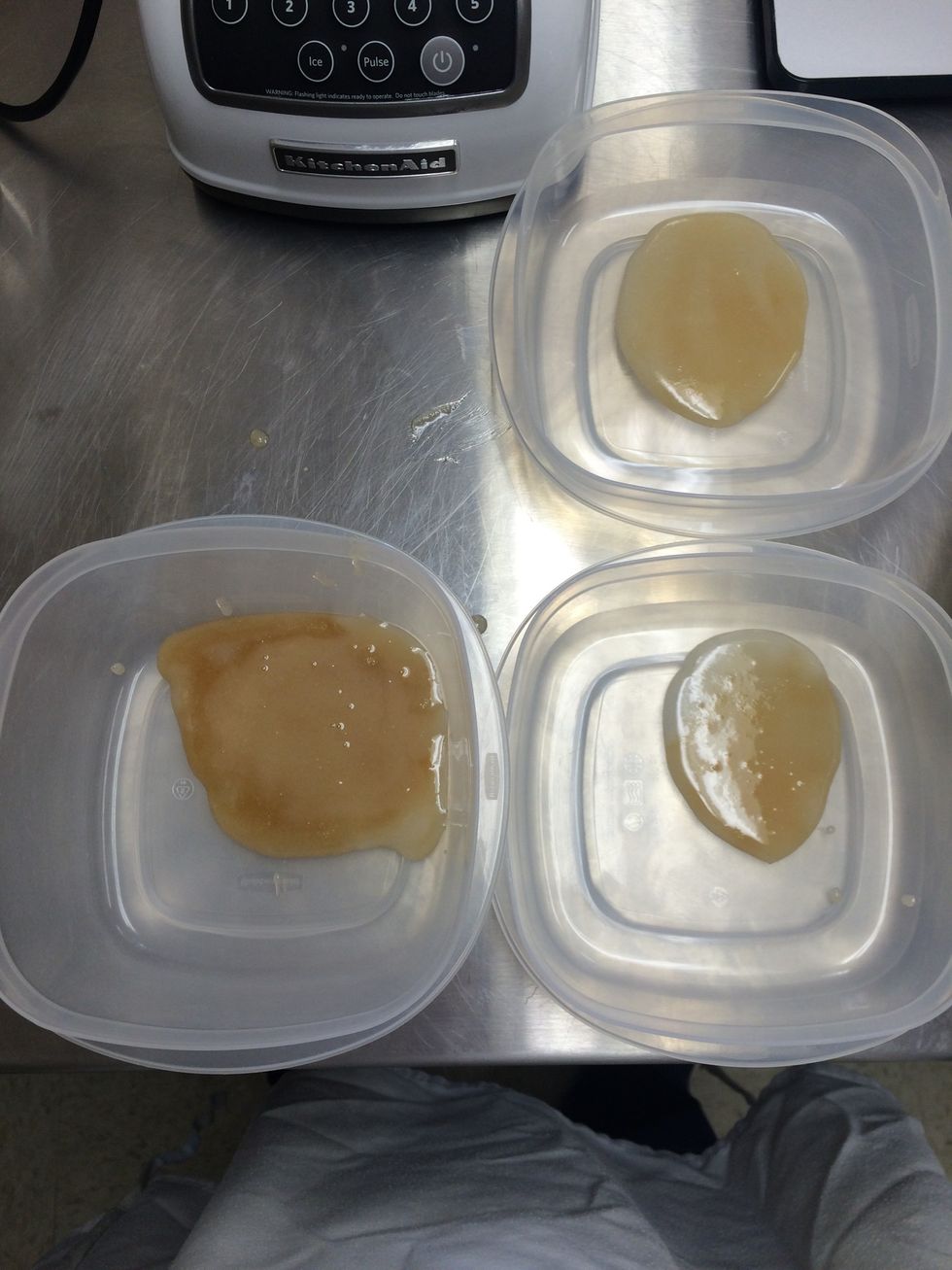 Put the mixture into the container.
Blend the 10 bananas,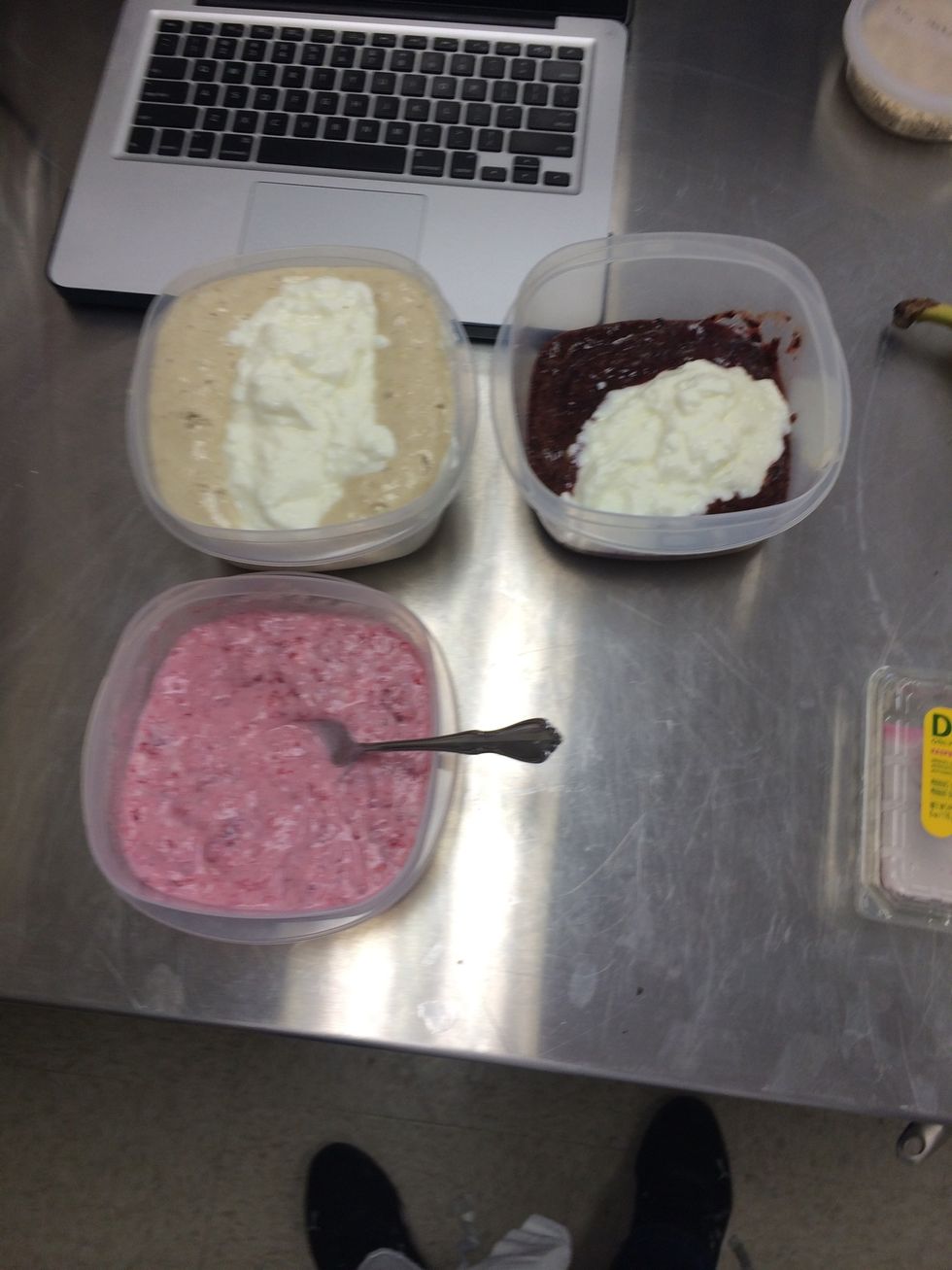 Mix the yogurt, blended bananas, and sugar mixture together.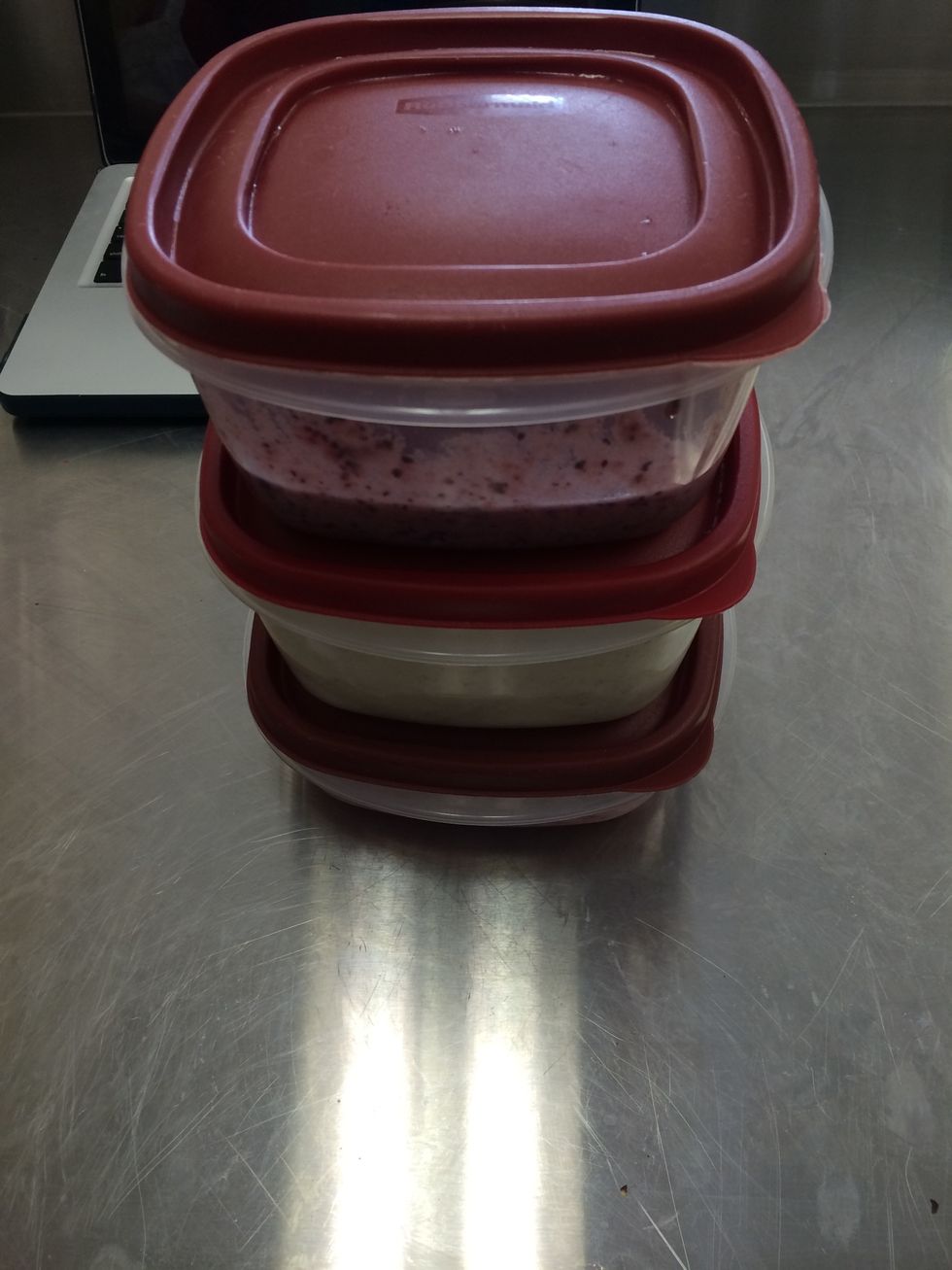 Store overnight in fridge.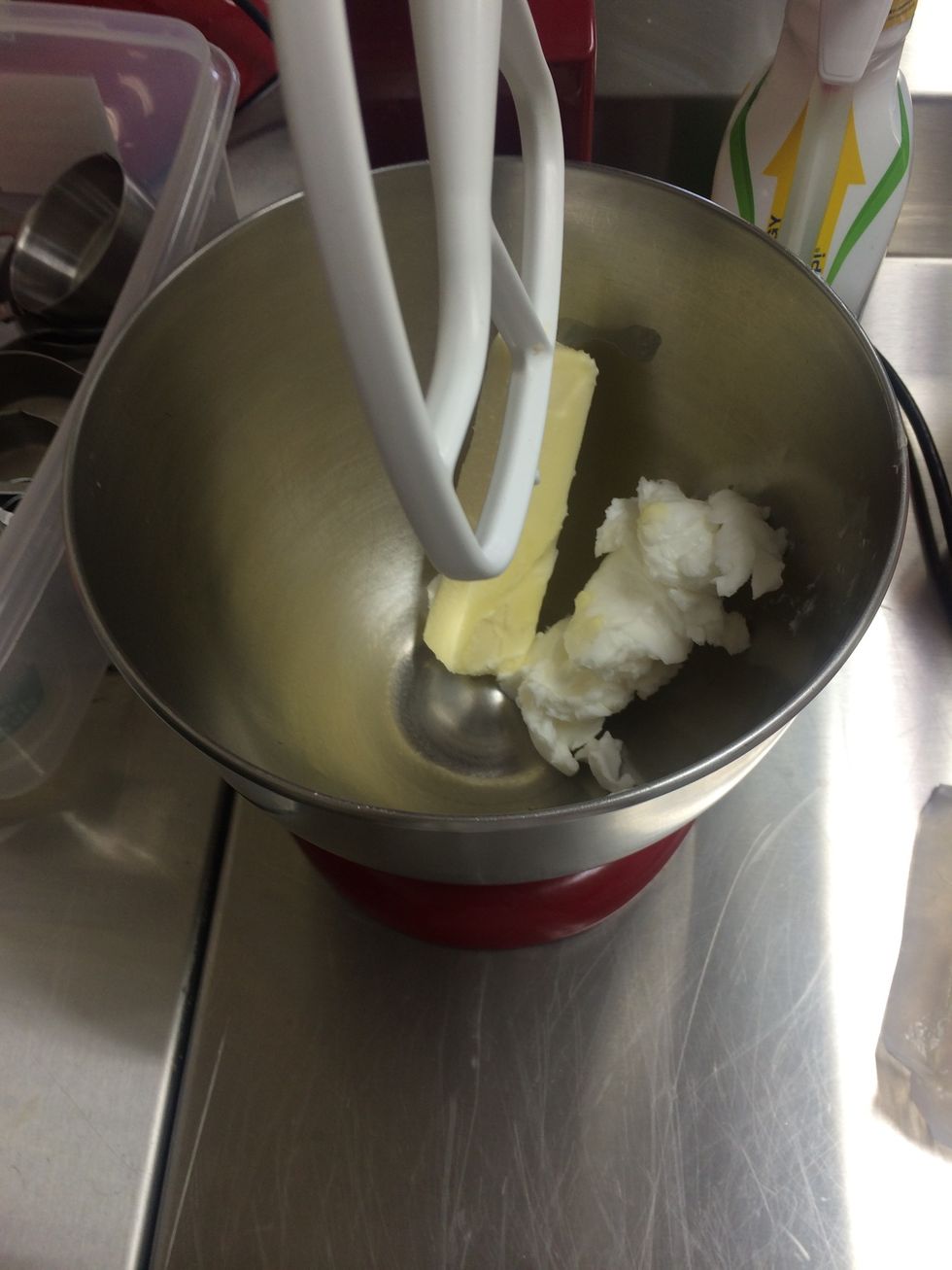 Cream the Butter and Shortening Together until light and fluffy.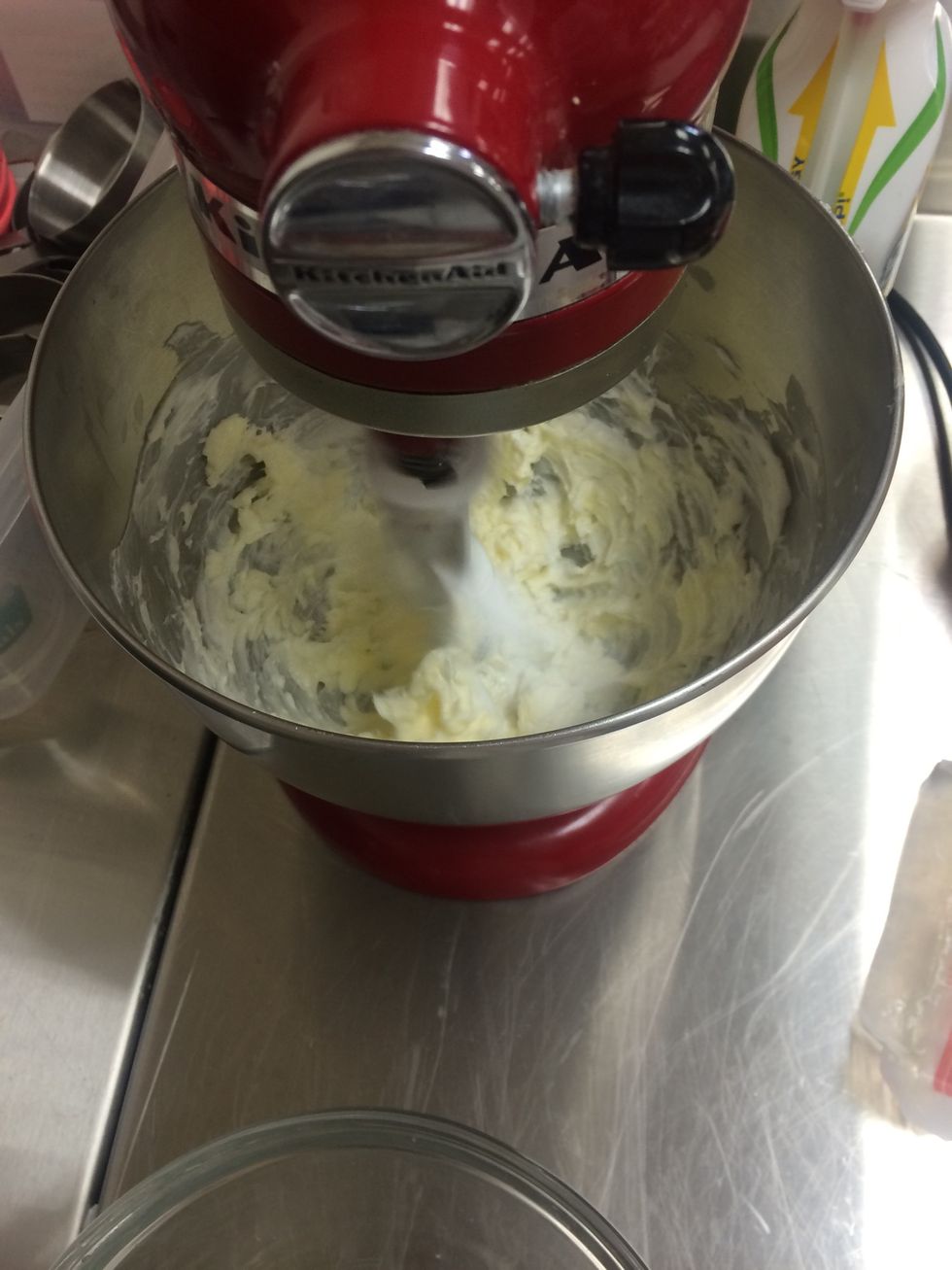 The resulting mixture should look like this. Add the Vanilla once it reaches this stage.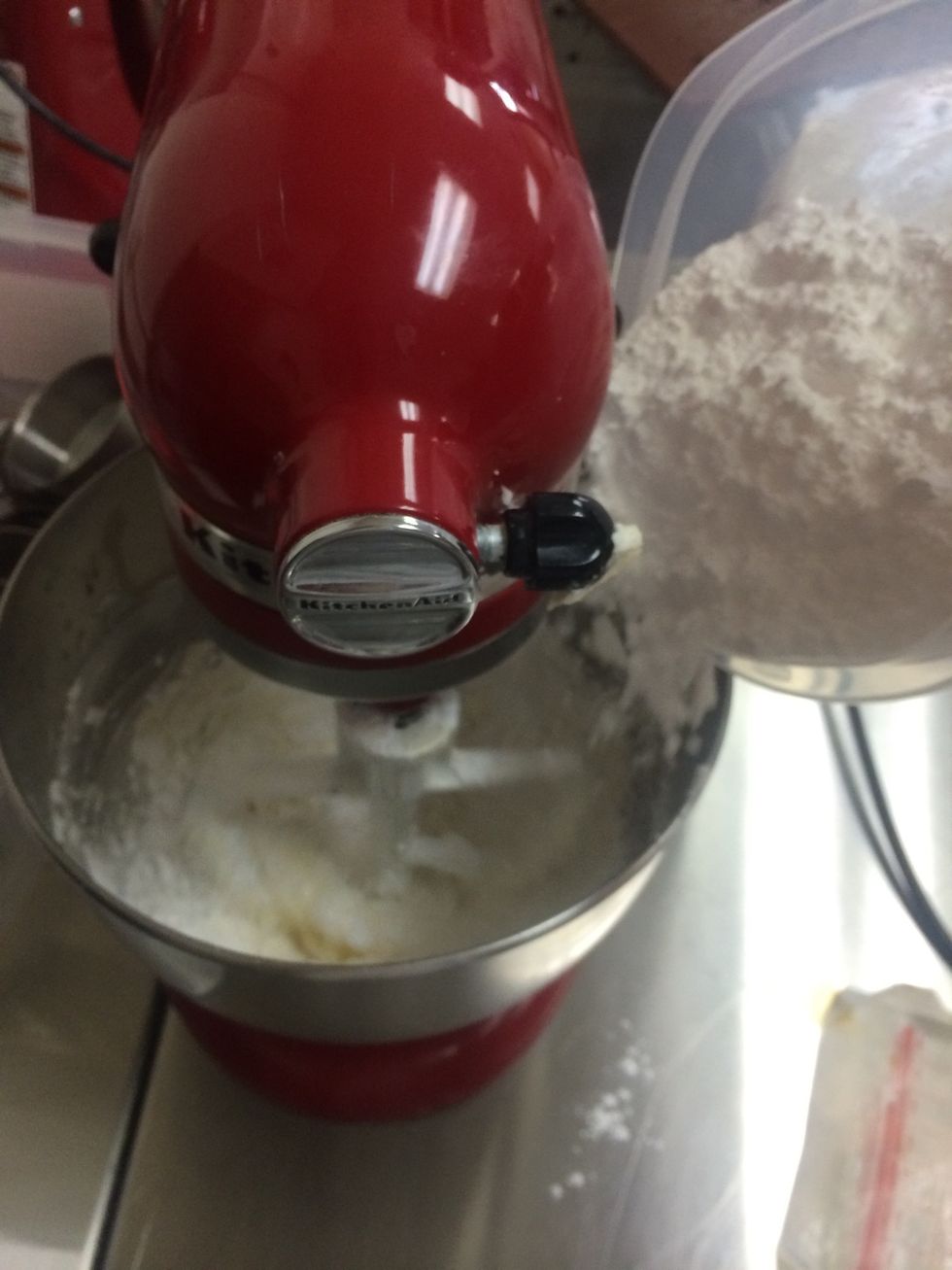 Slowly add the Powdered Sugar, one cup at a time. Incorporate fully between additions.
200.0g Eggs
5.0g Sea salt
125.0g Water
125.0g Whole milk
110.0g Unsalted butter
140.0g Pastry flour
360.0g Semi sweet chocolate chips
105.0g Vegetable shortening
460.0g Confectioners sugar
5.0g Sugar
20.0g Whole milk
3.0g Vanilla
12.0 Bananas
113.0g Butter
60.0g Oats
140.0g Whole milk
105.0g Sugar
907.0g Plain yogurt