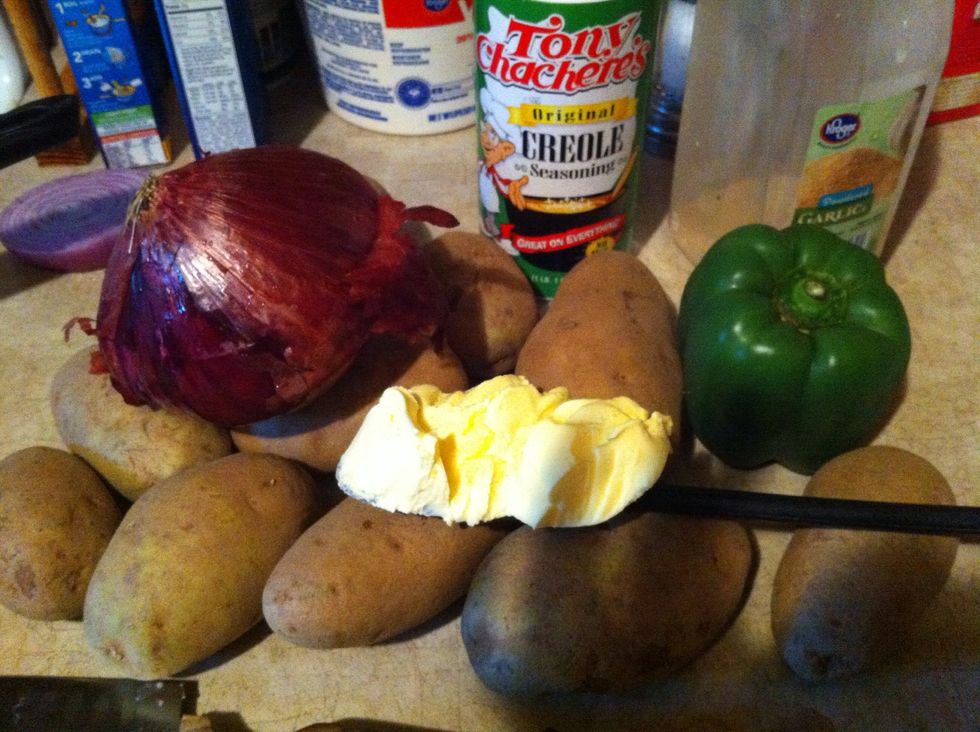 The things you'll need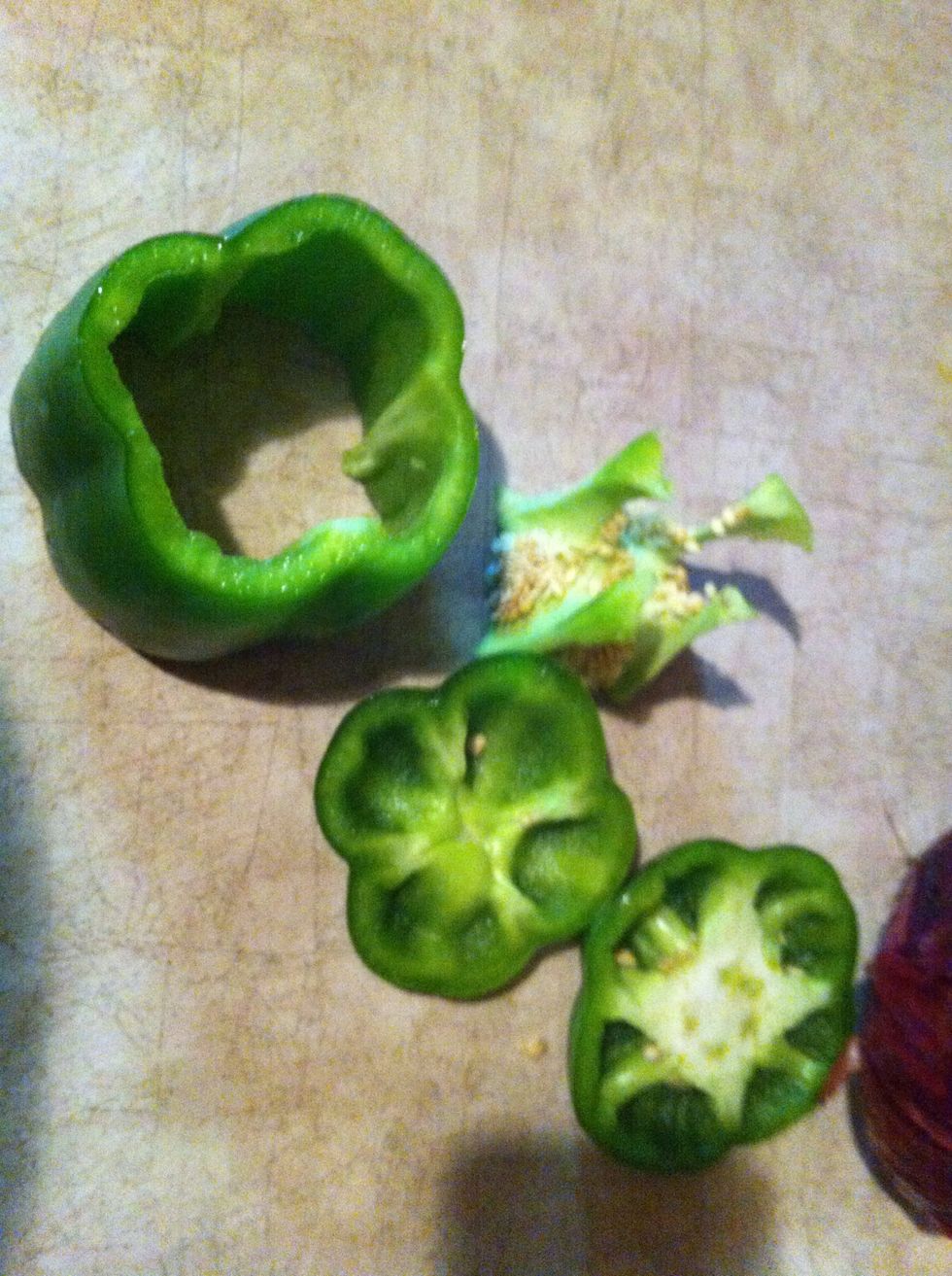 Cut the top and bottom off your bell pepper and cut the center and seeds out.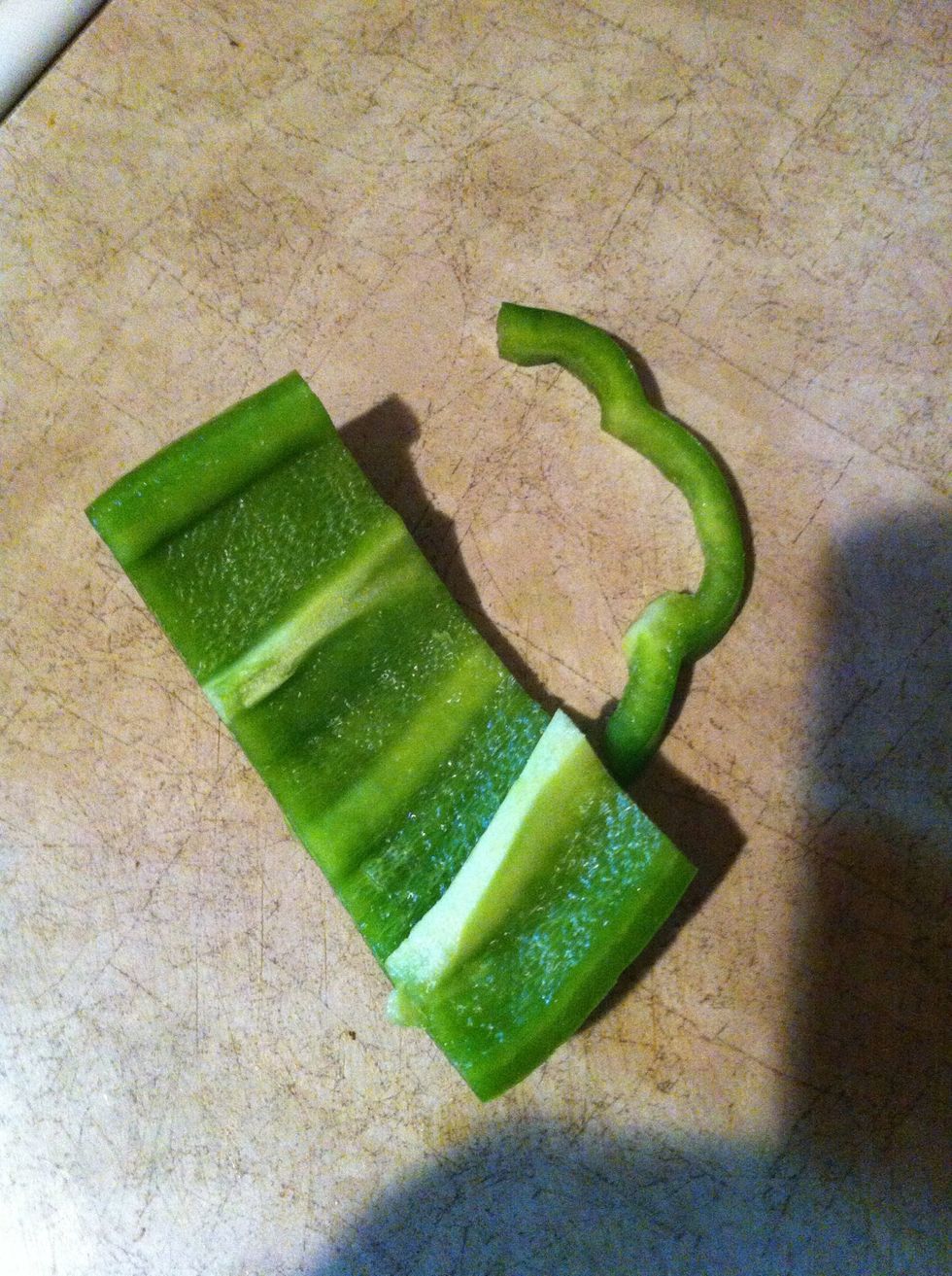 Slice your bell pepper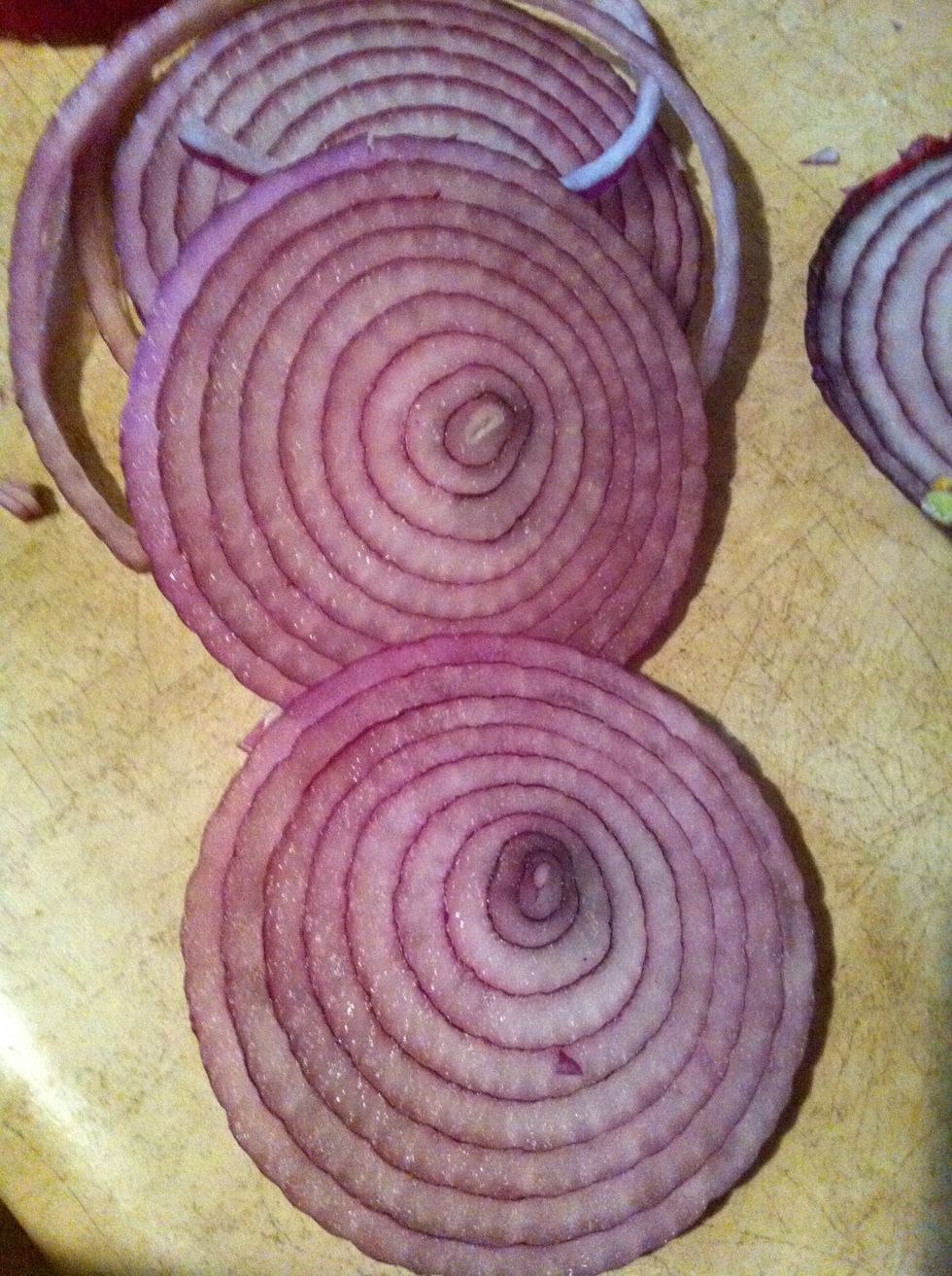 Slice your onion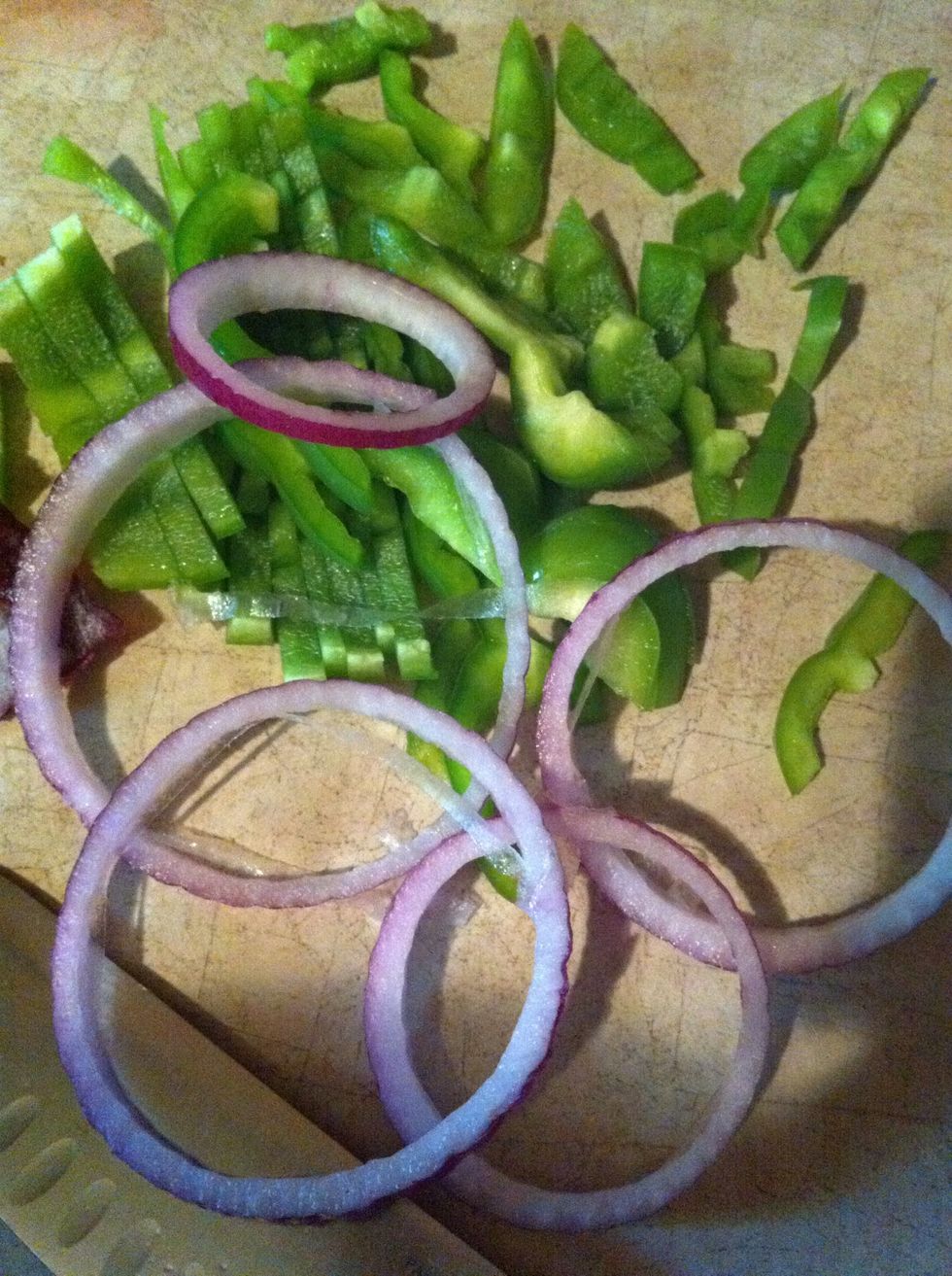 This is what yours should look like.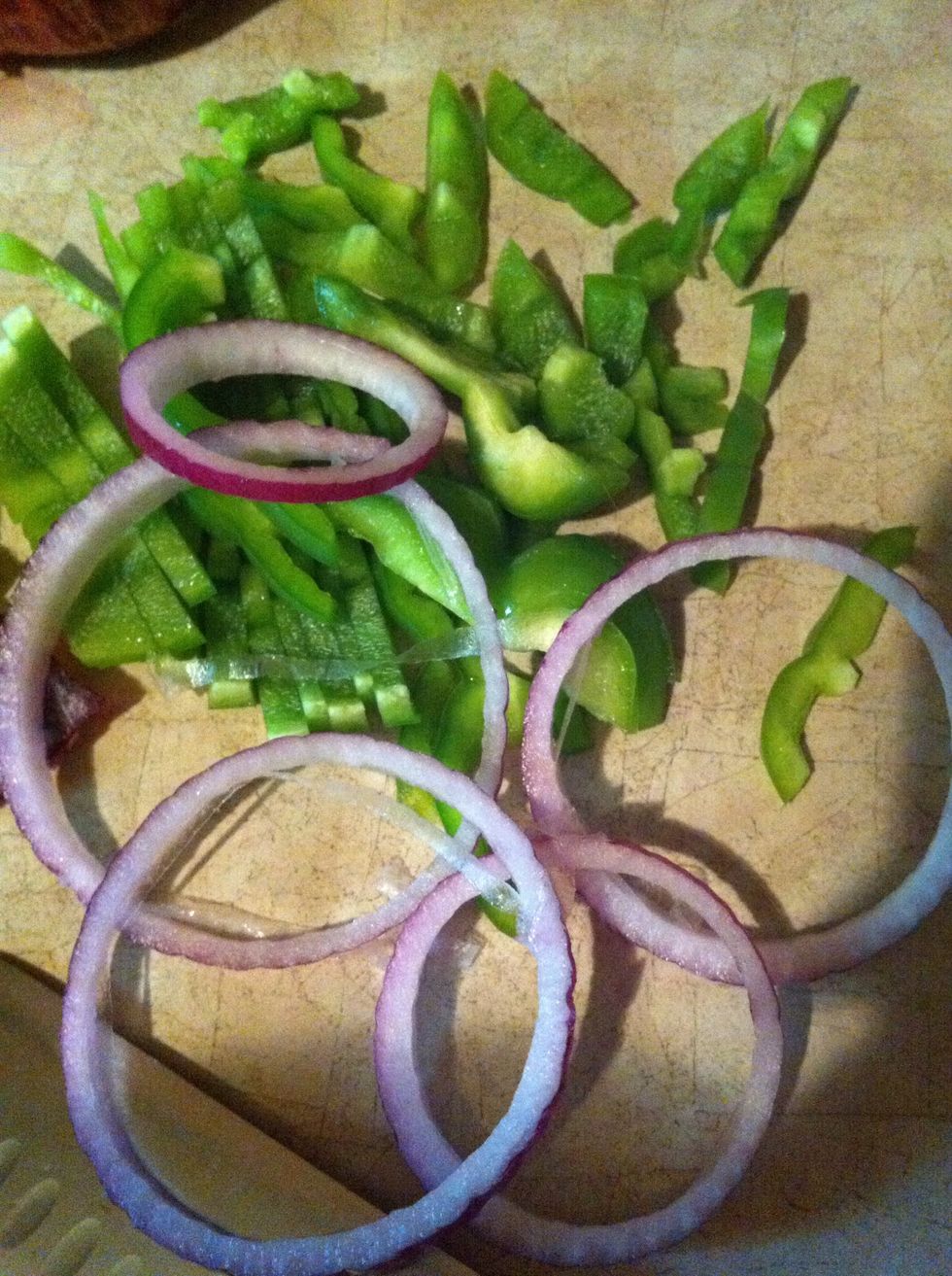 Just incase you forgot here's what yours should look like.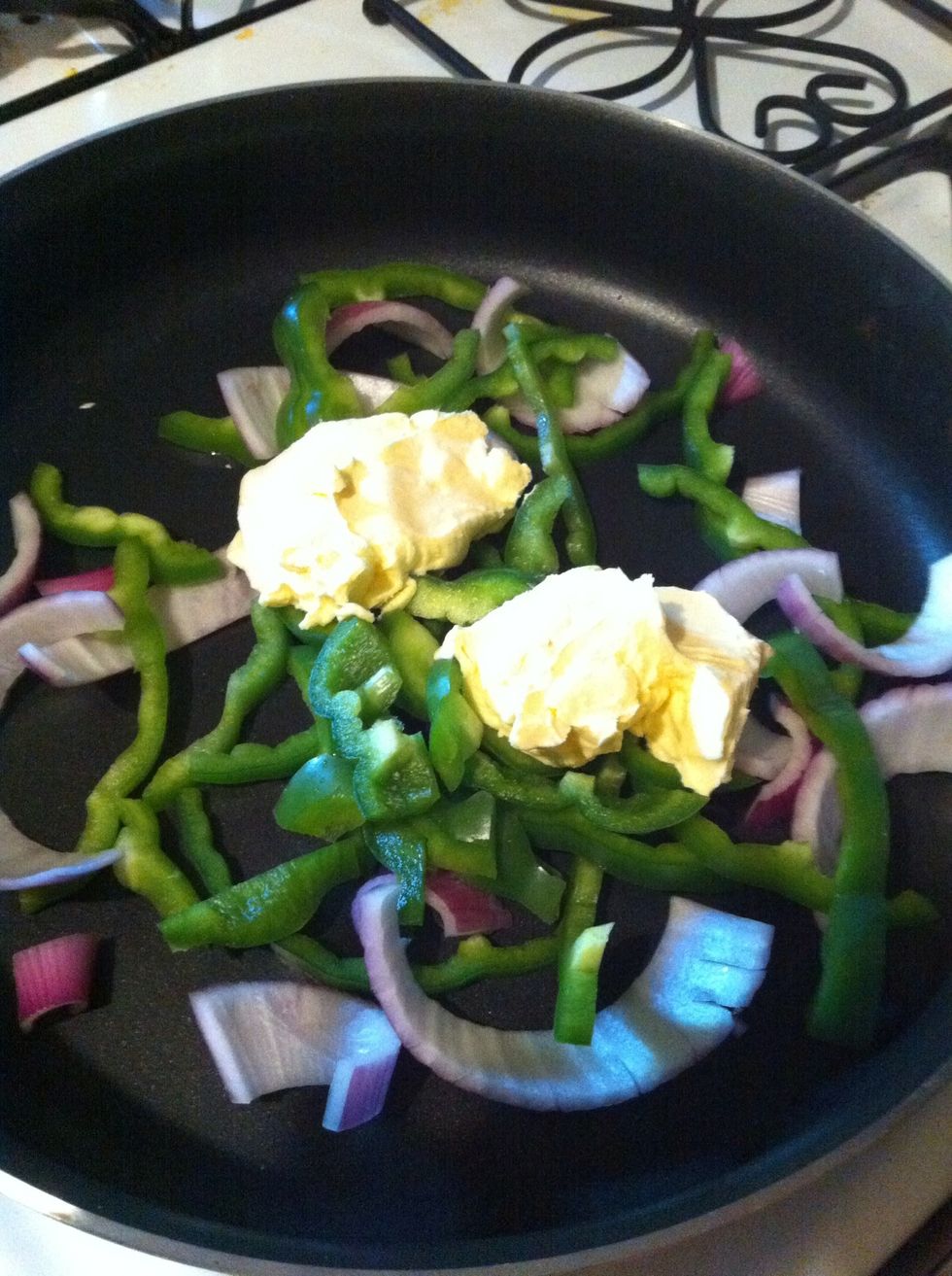 Add some to the bottom with your 2 tbl spoons of butter.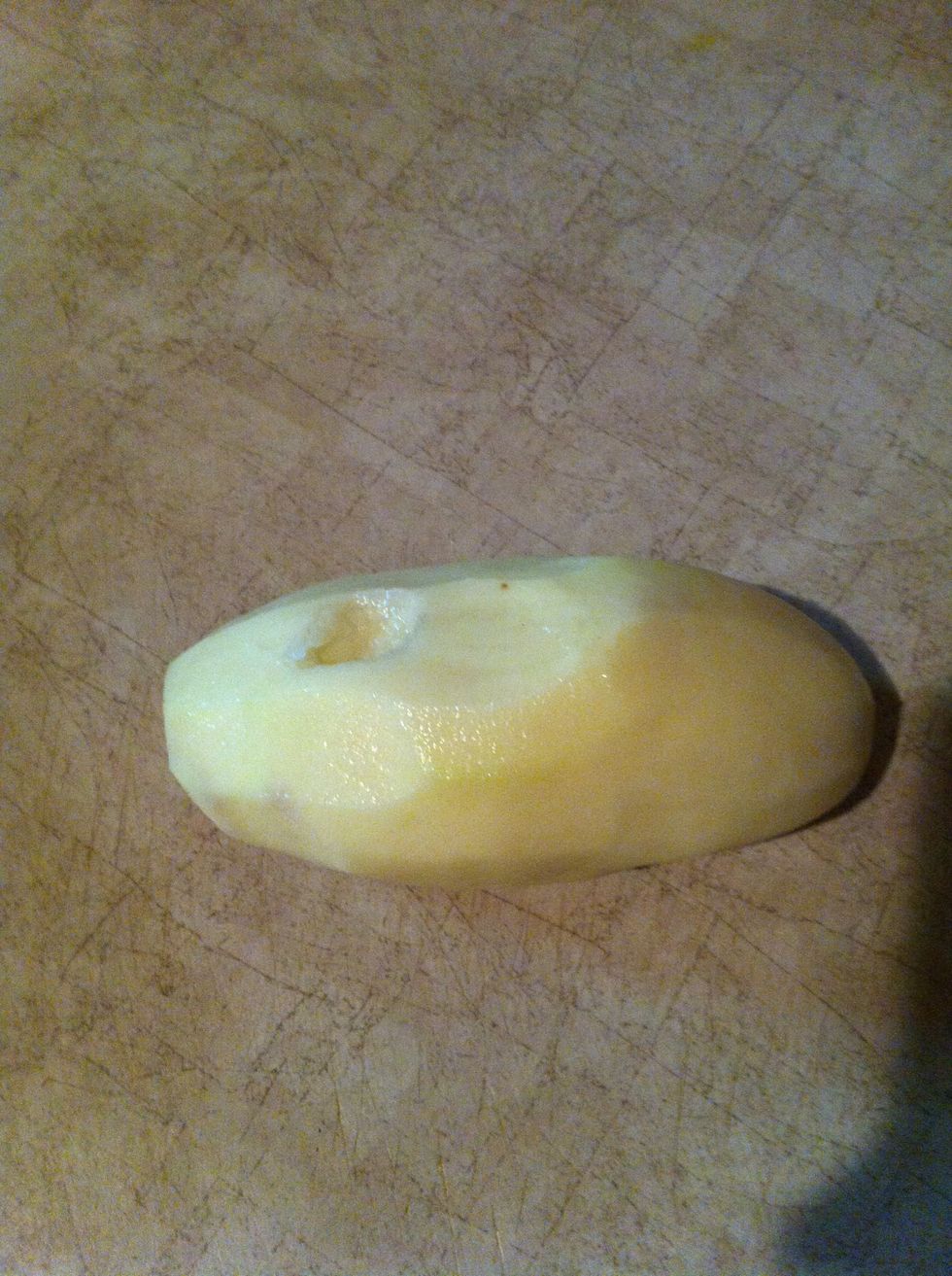 Peel your taters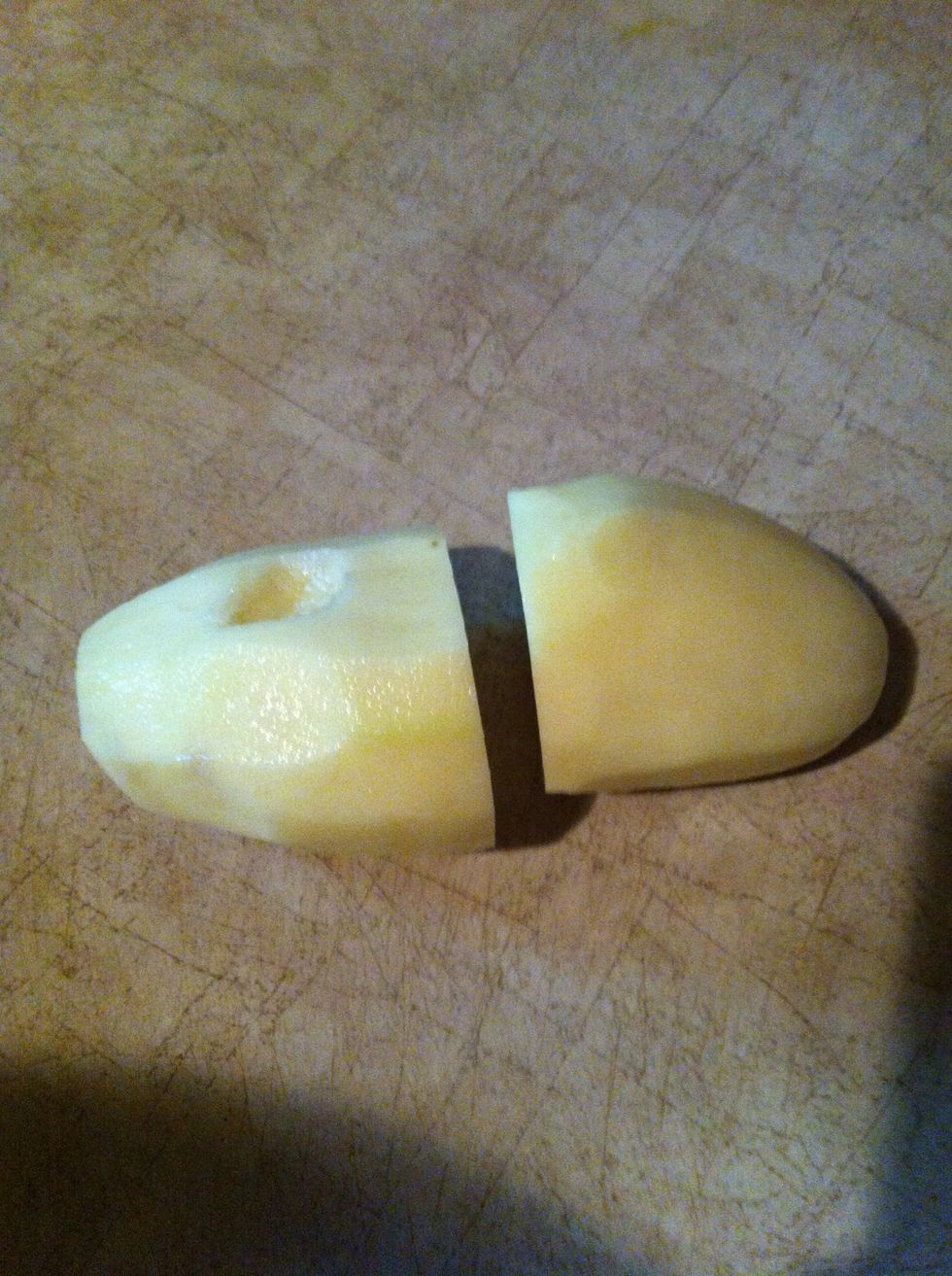 Cut them in half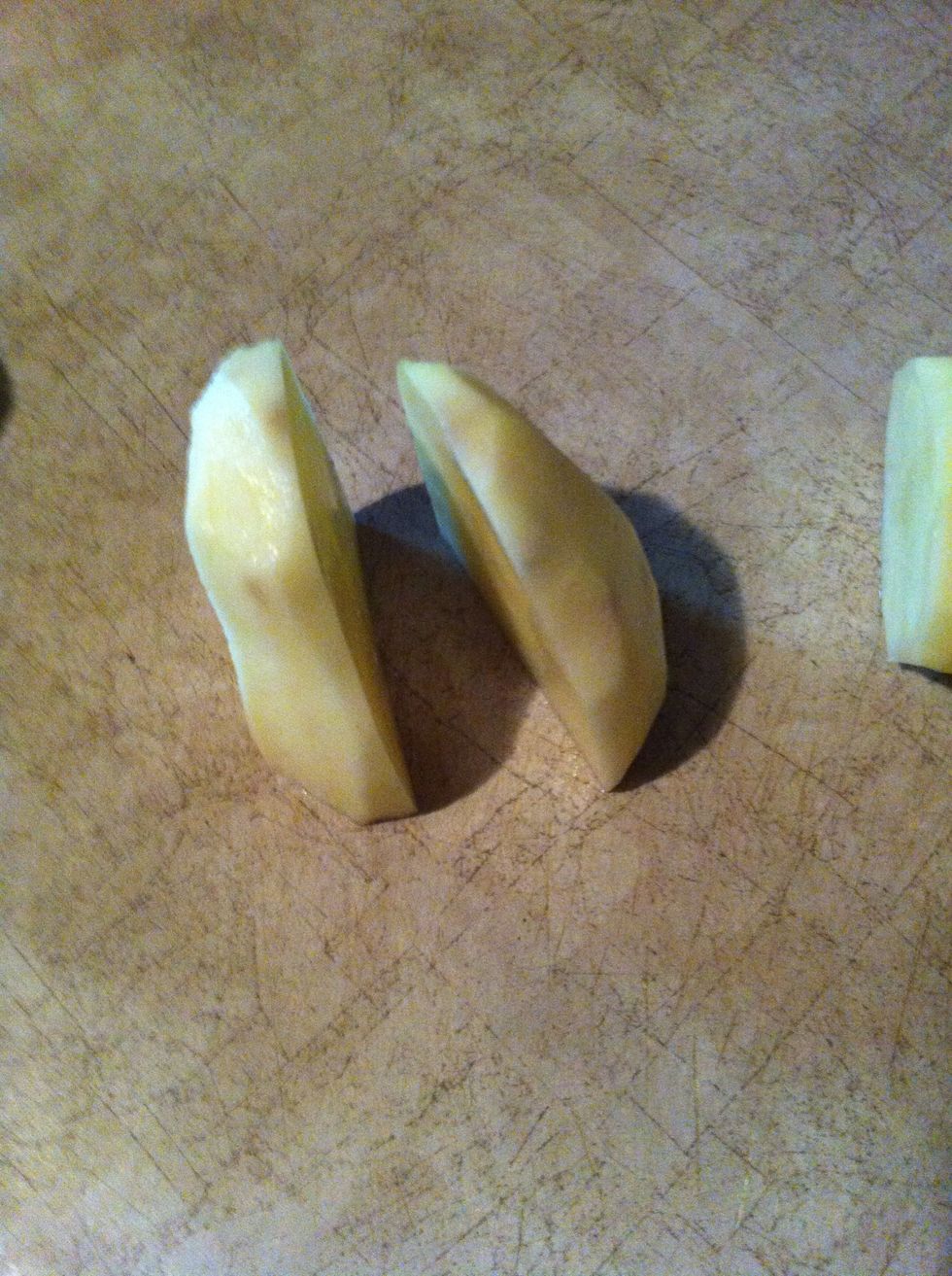 And in half again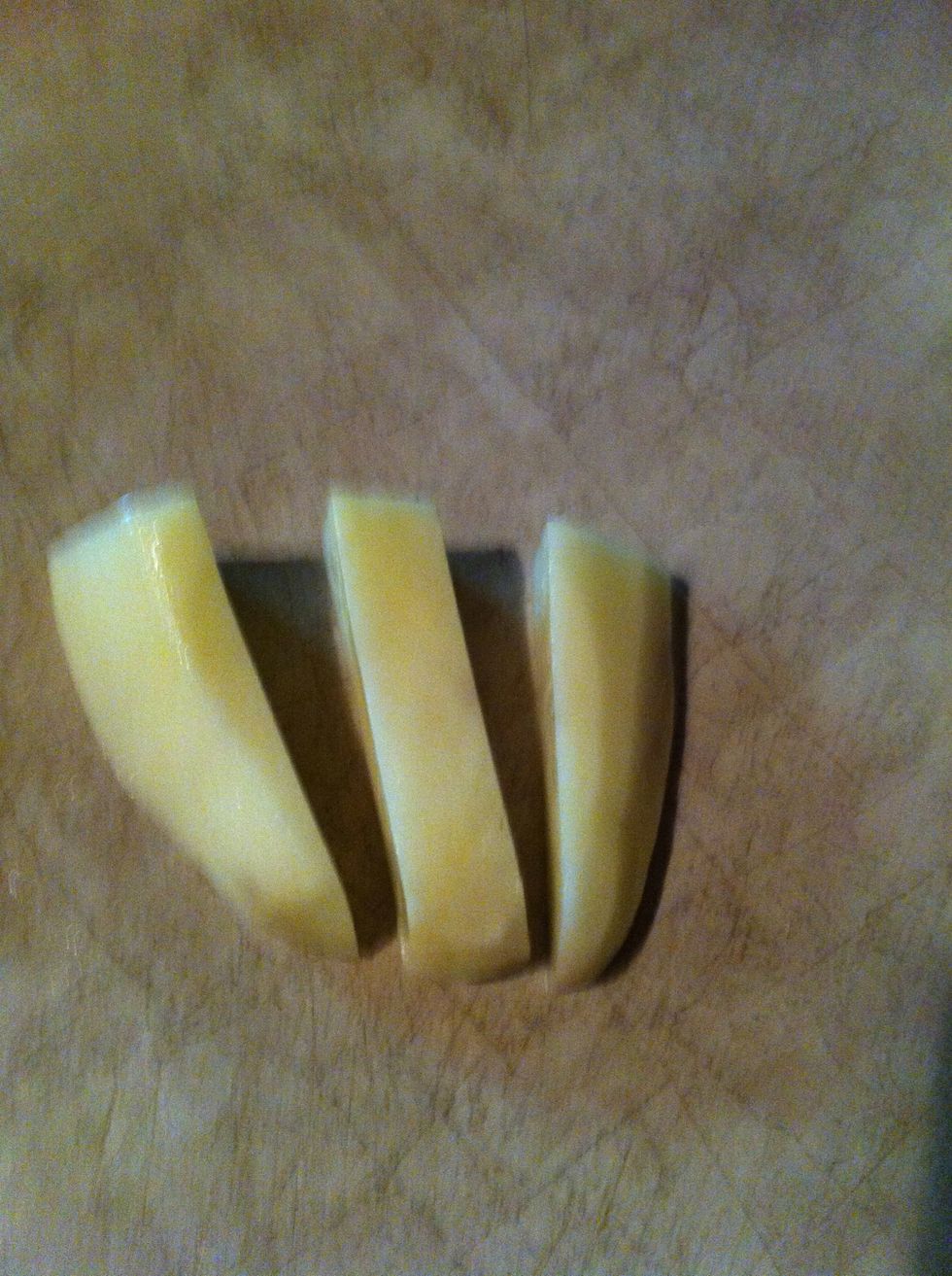 Cut into slices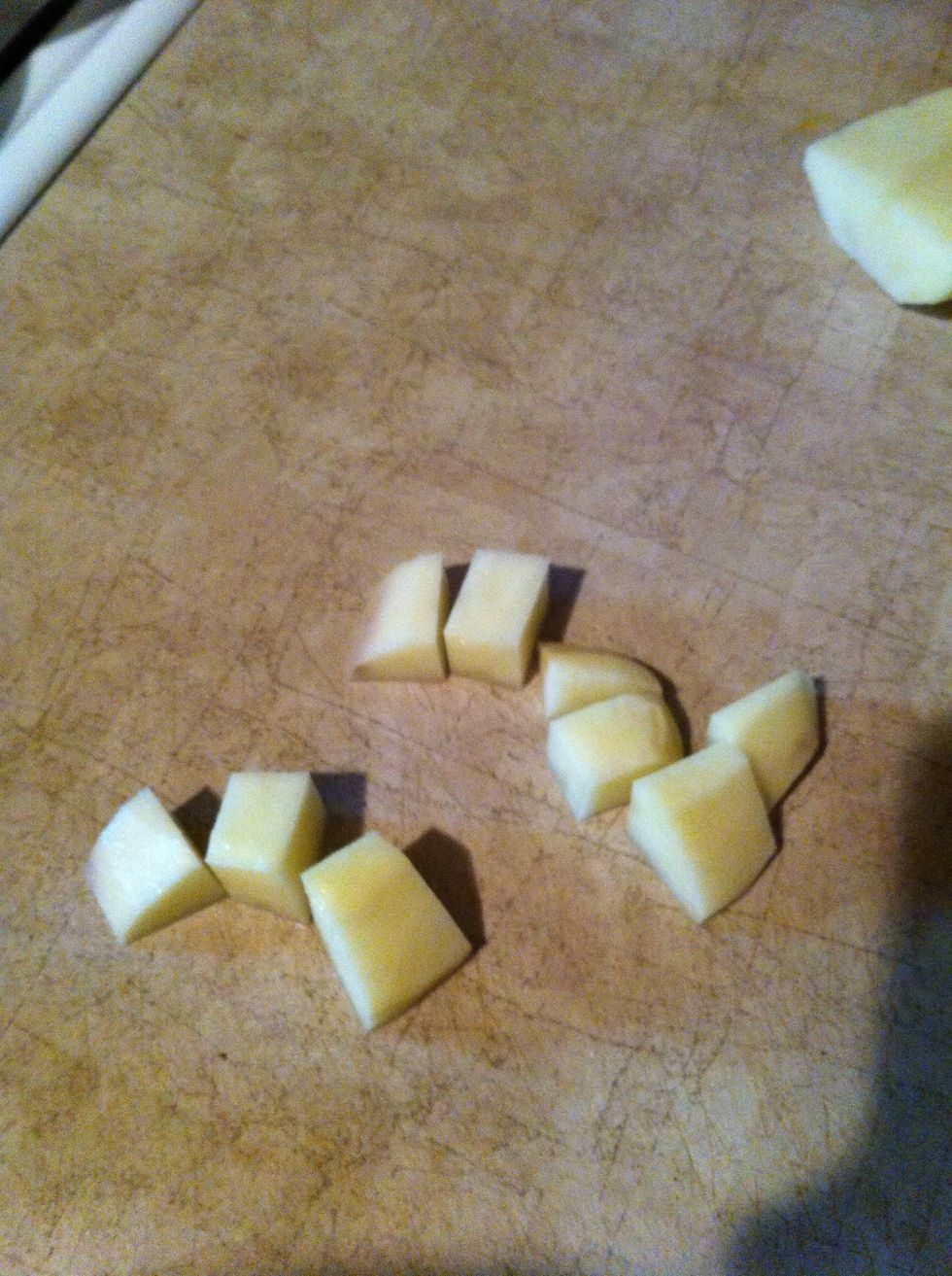 Then cube them up
Add to your skillet
Yay for taters!
Add the rest of your veggies add as much or as little of the Tony's and garlic powder as you'd like.
Cook them covered between medium heat and low.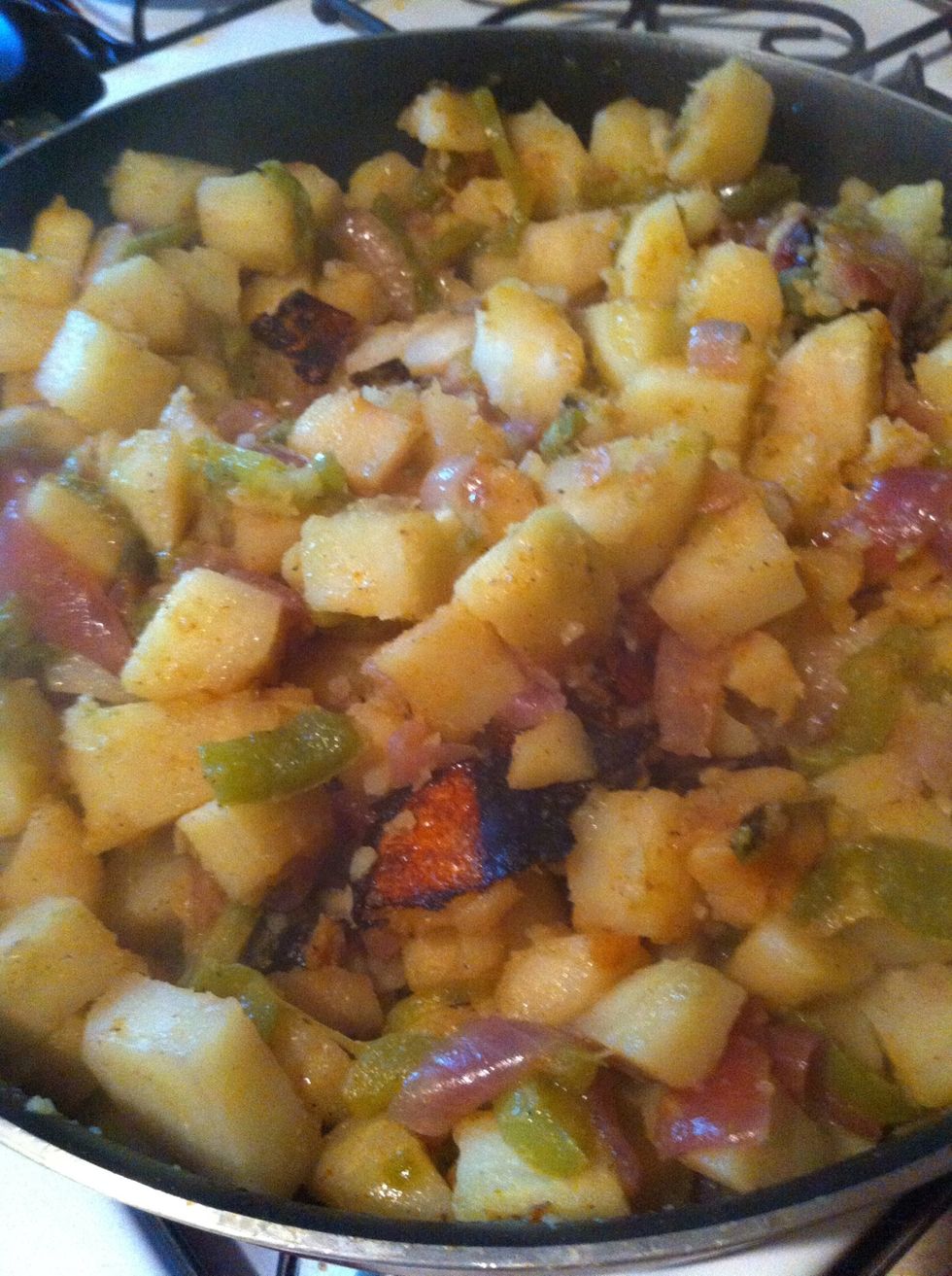 Almost done:-)
All done about 30 minutes or so to cook. It's so yummy!
1 bell pepper
1 large purple onion
Garlic powder
Tony's
Butter
Potatoes
A skillet and lid