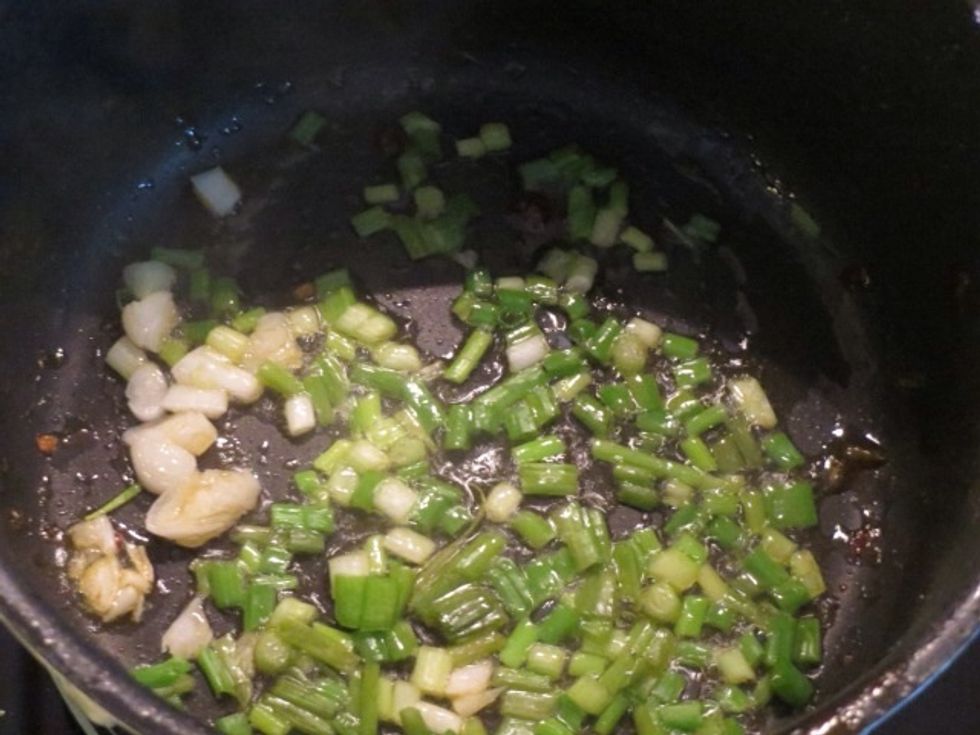 Always start with frying spring onion which will bring the lovely smell.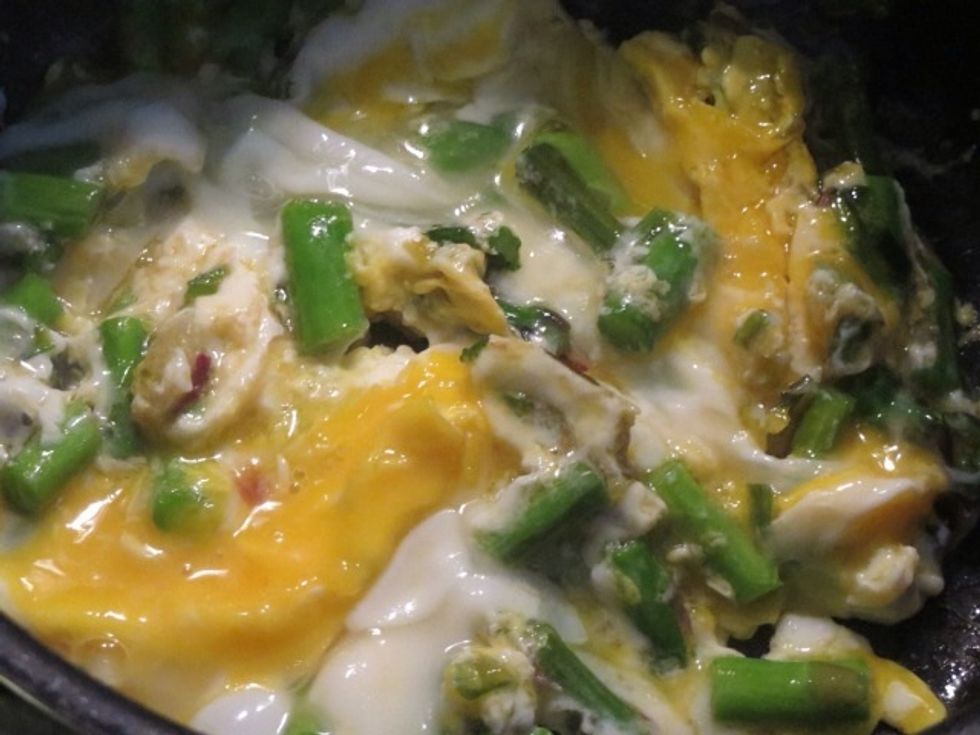 Then all the other ingredients you want to have in your fried rice. One of my favorite - egg!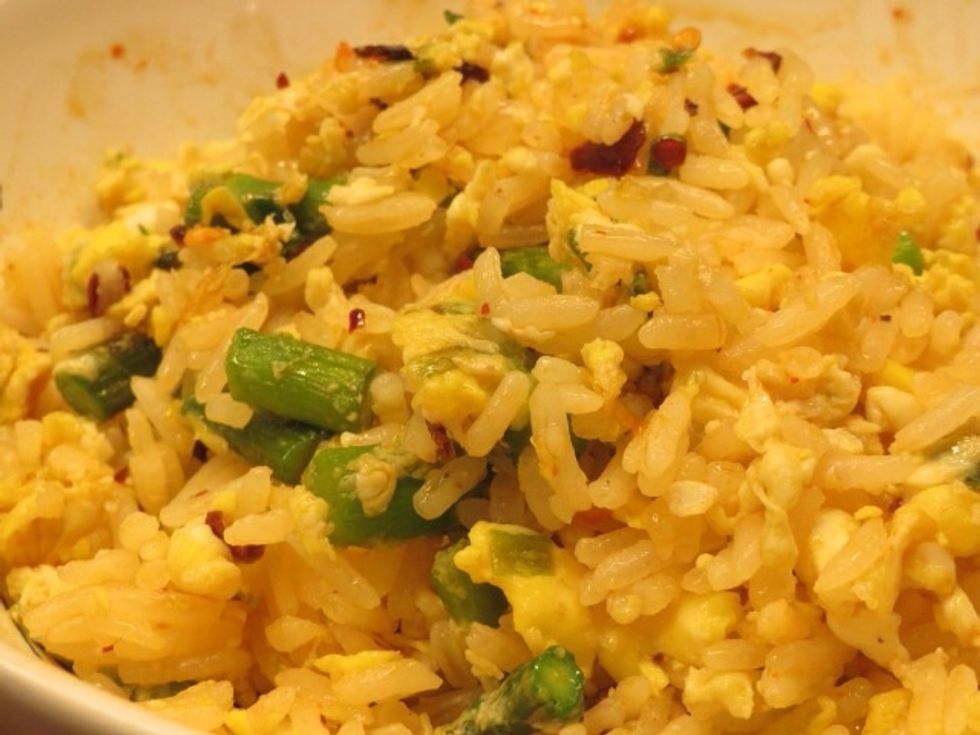 So here's the simplest version of fried rice: just with egg and some asparagus. Did I mentioned that the rice that suites most to make fried rice is actually left over rice? And do you wonder why?
Rice
Egg
Asparagus
Spring onion