How to cook fried rice
Fried rice is a simple dish that can incorporate such a range of ingredients. I used bacon, shrimp, kimchi, eggs, peas, and scallions.
16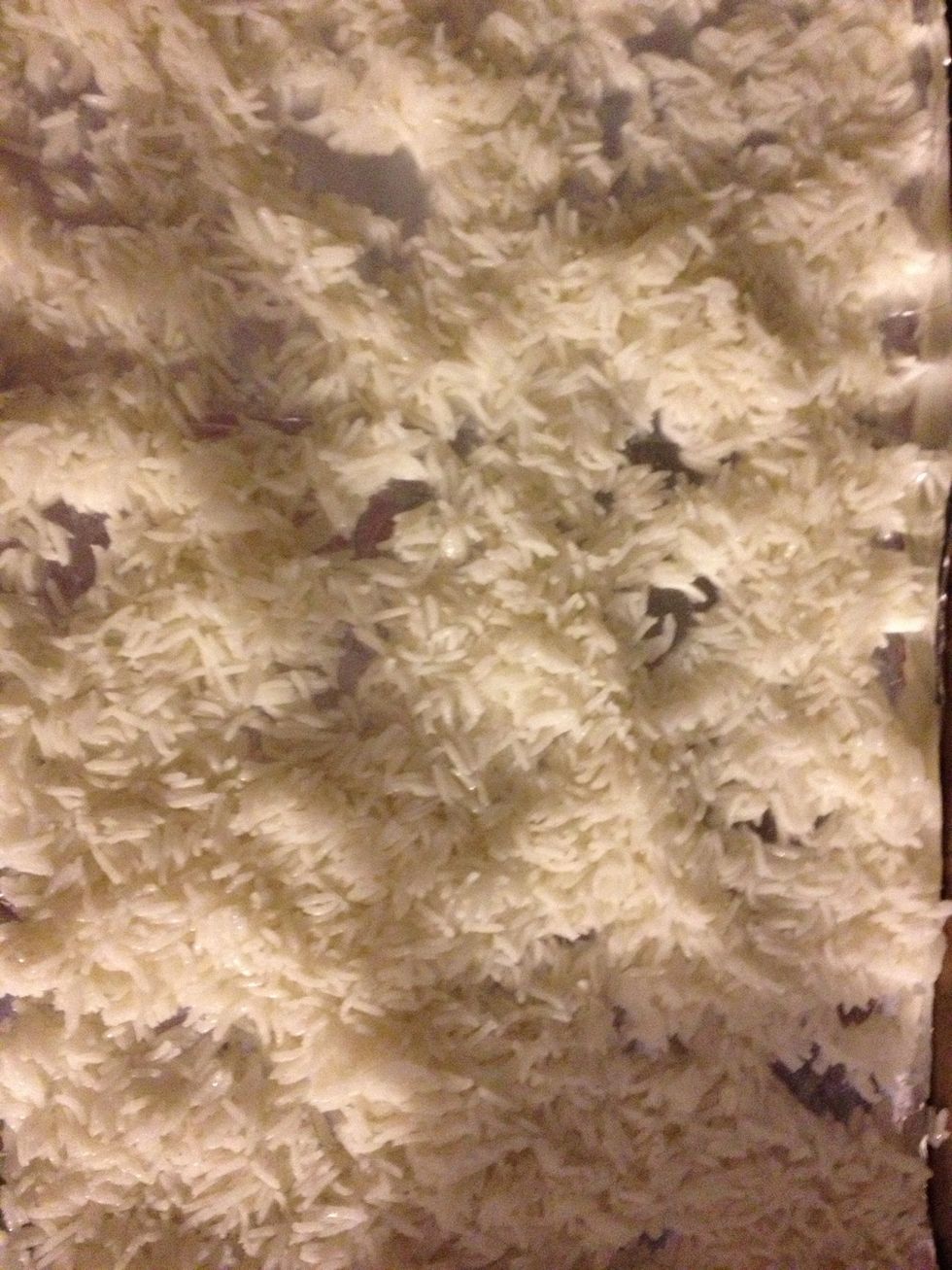 I used Jasmine rice, triple rinsed to get rid of any starch. I followed the bag; 1 cup rice 2 cups water 1.5 tsp salt. I dried the rice in the oven on warm for 30 min, or use day old rice.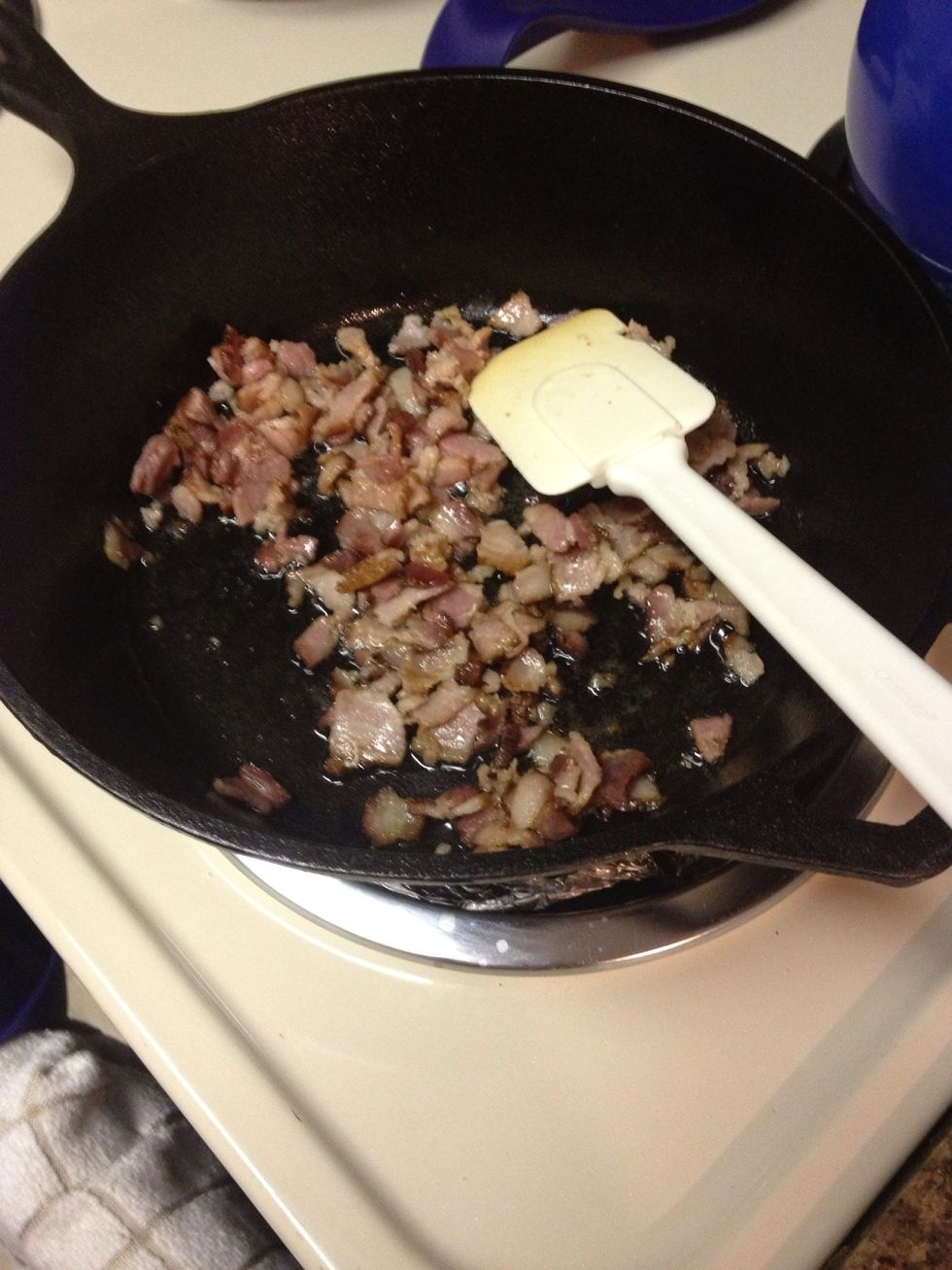 Bacon is a mainstay in any fried rice I make. Chop up 6 oz and pan fry in a large heavy skillet on medium heat.
Add onion to pan after cooking bacon for 5 minutes.
Ginger preserved in vodka: stays fresh for a couple months, and makes for an interesting drink later.
Finely chop 1.5 tbsp ginger and2 cloves garlic add to pan and stir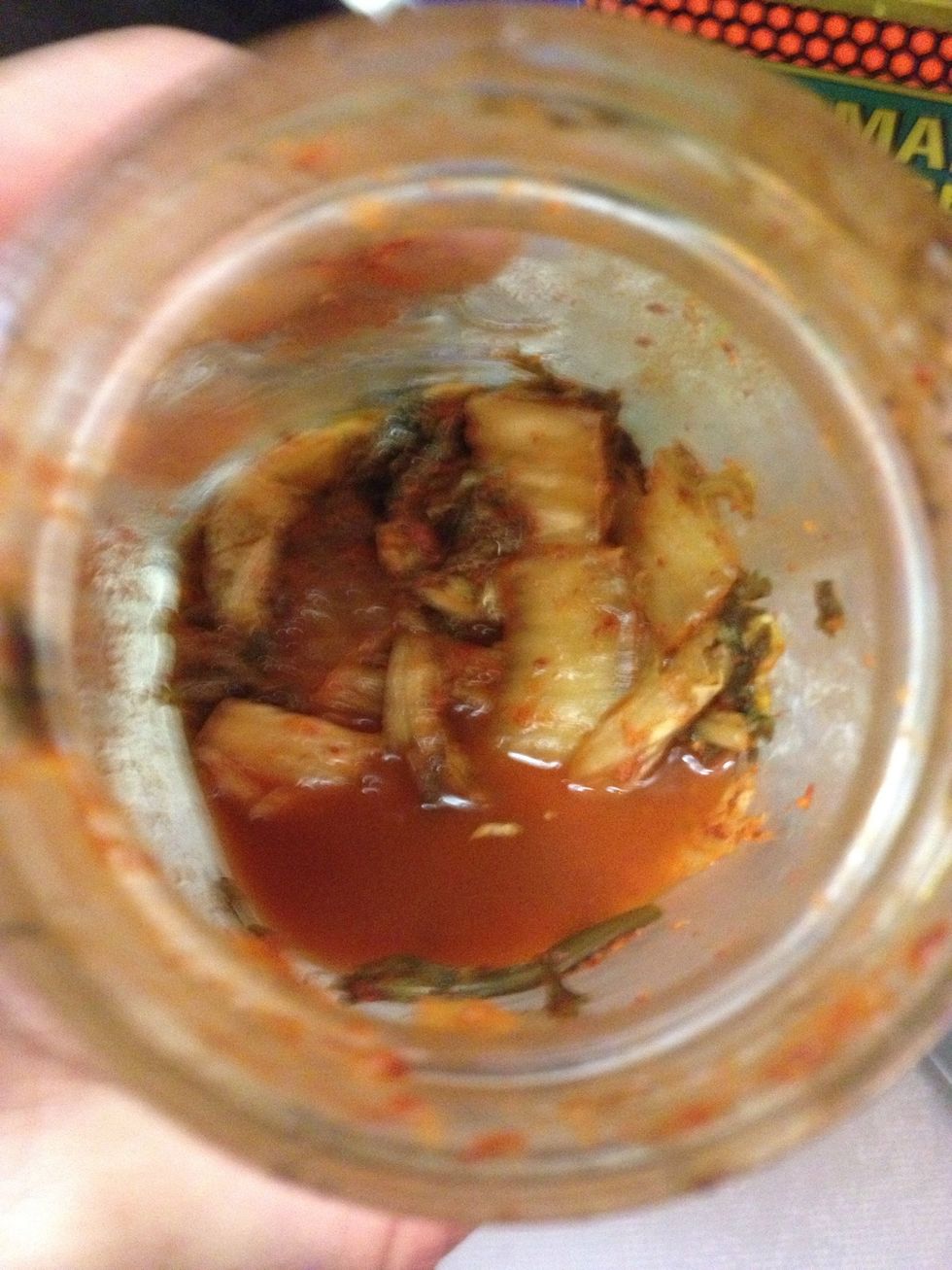 Homemade kimchi- napa cabbage, tong ho, ground red pepper, fish sauce, garlic, ginger, rice vinegar.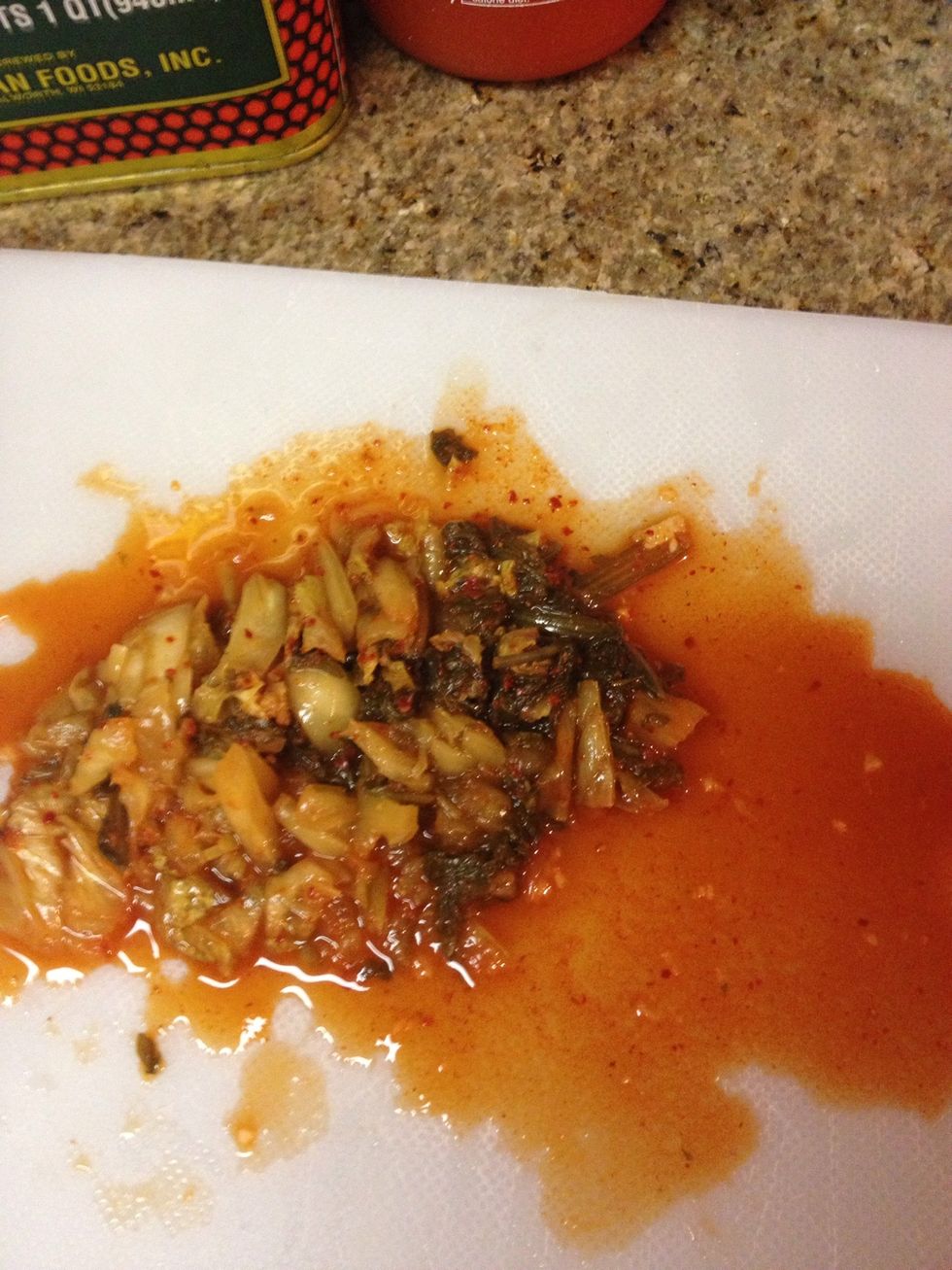 Chop up and use sauce as well, add to pan and stir.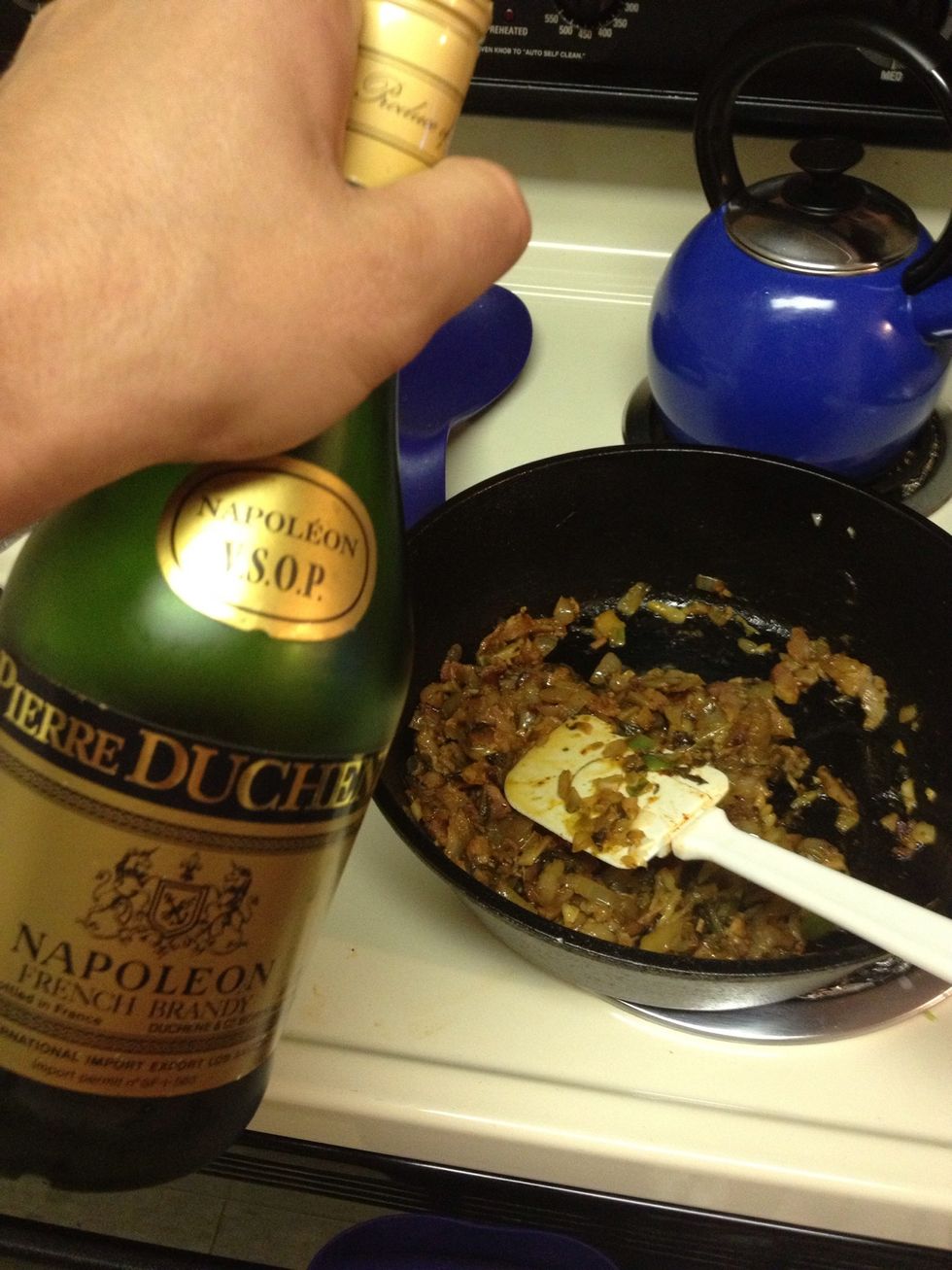 I added brandy and cooked off the alcohol for a minute(typically use Mirin). Then I added horseradish, mustard, sesame oil, ponzu, soy sauce, Siracha and turned heat to low.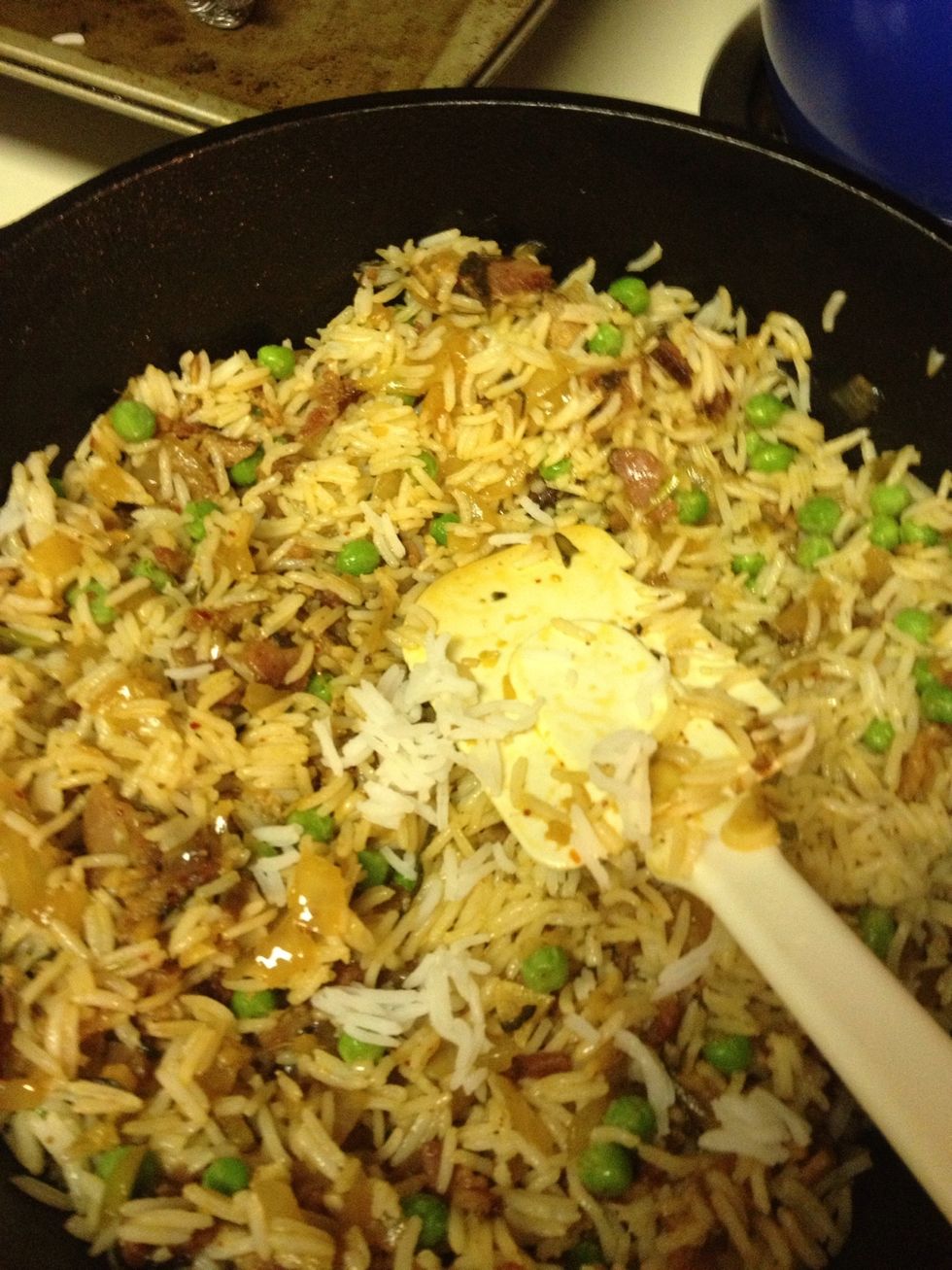 Add rice and, frozen peas, stir and turn up heat to medium low.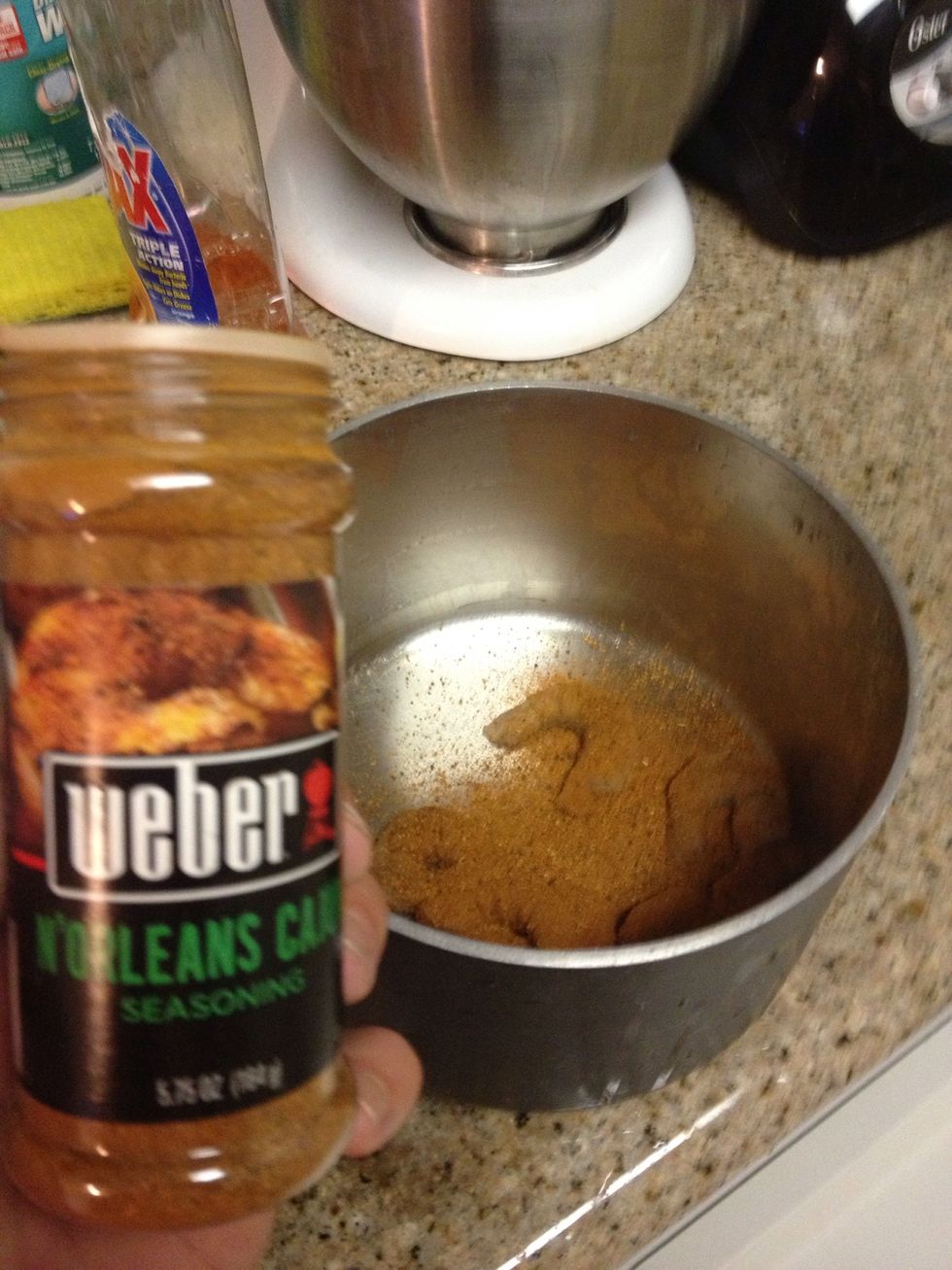 Some spice rub for the shrimp. I used frozen shrimp, quick defrost in a water bath, drained and patted fully dry. Then tossed in spice mix.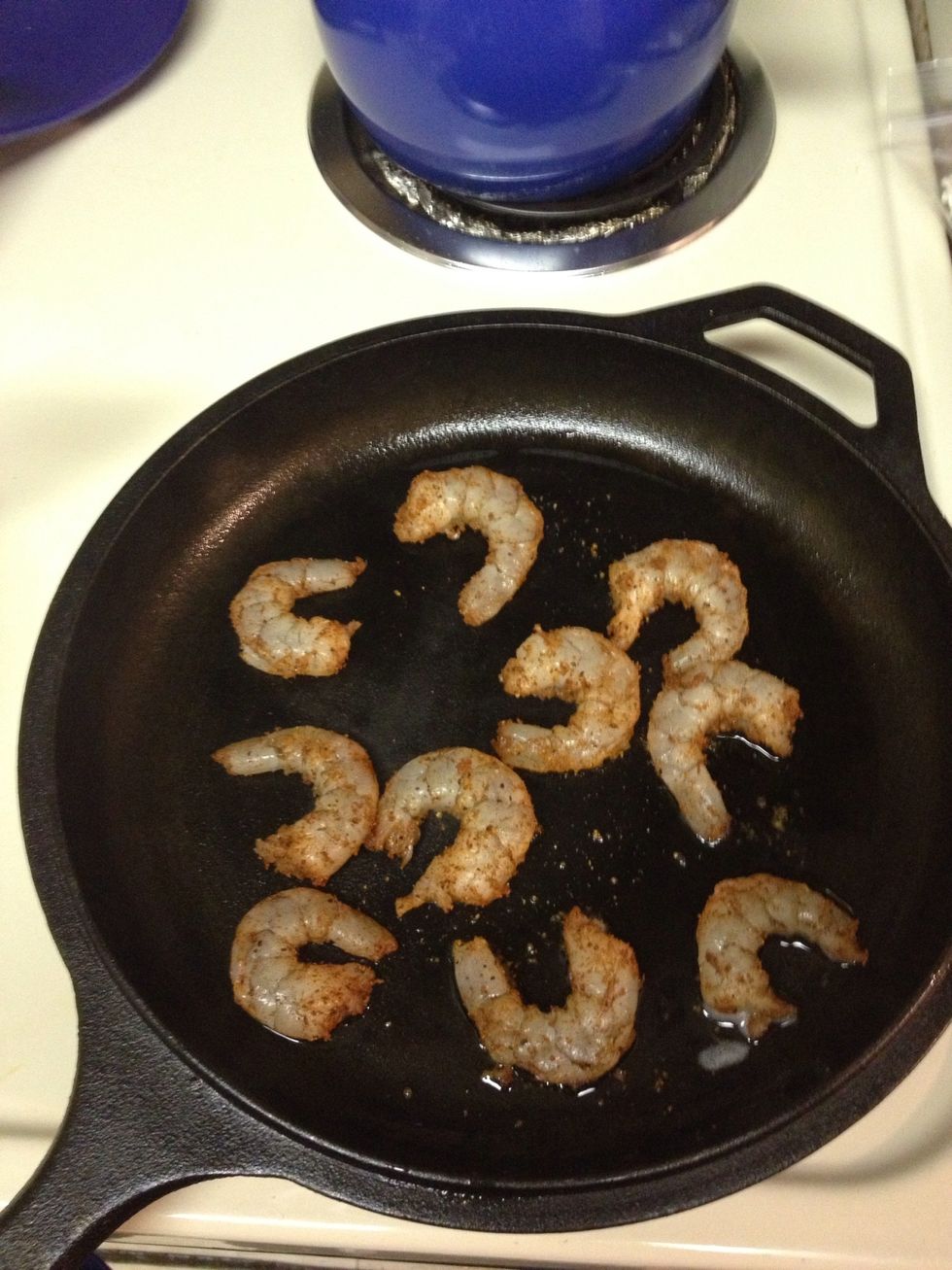 Heat a heavy pan on high heat add oil until starting to smoke, add shrimp cook 1 minute, flip cook 2 minutes on other side.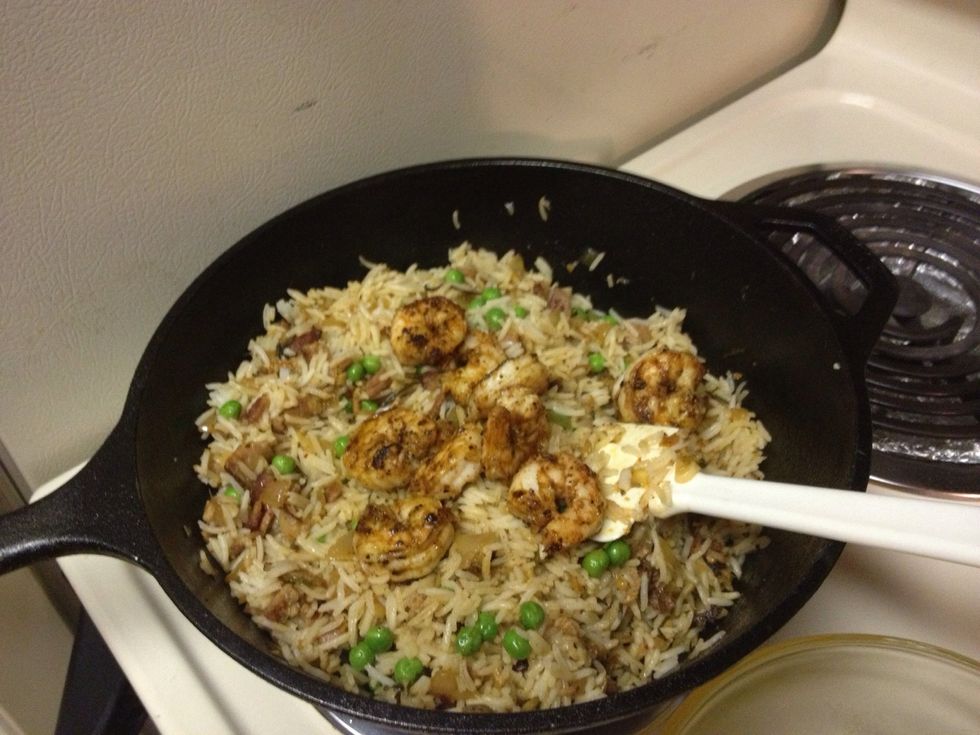 I rested shrimp on top of rice. I didn't want to mix them in.
Scramble 2 eggs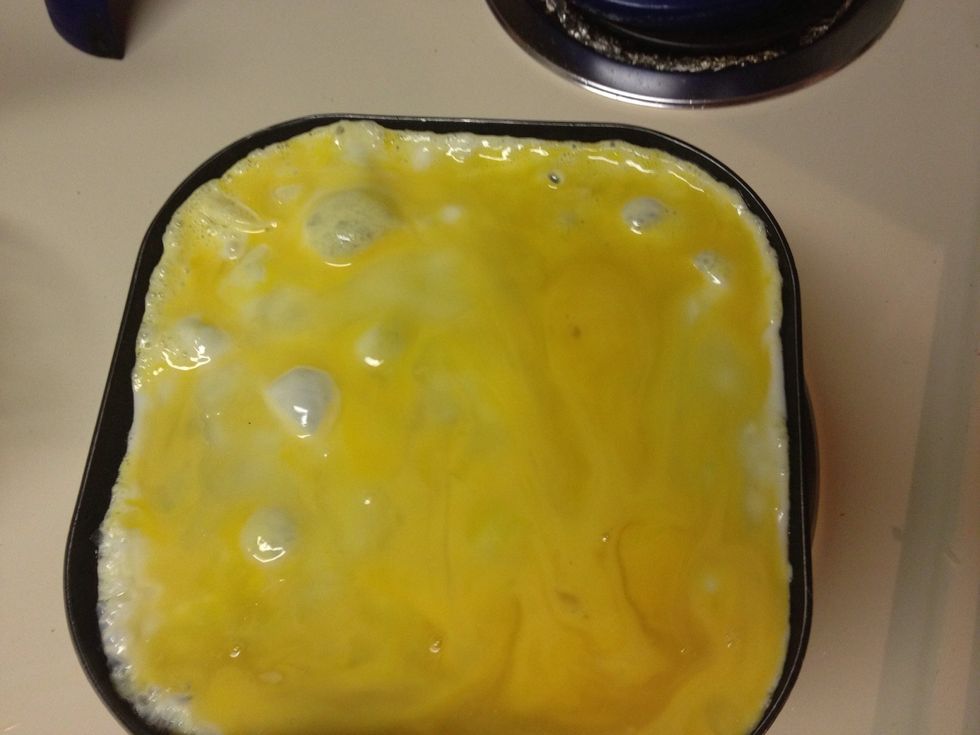 Add egg to hot pan with 1 tsp of oil and a dash of salt on top. Cut up into small pieces once a crust forms.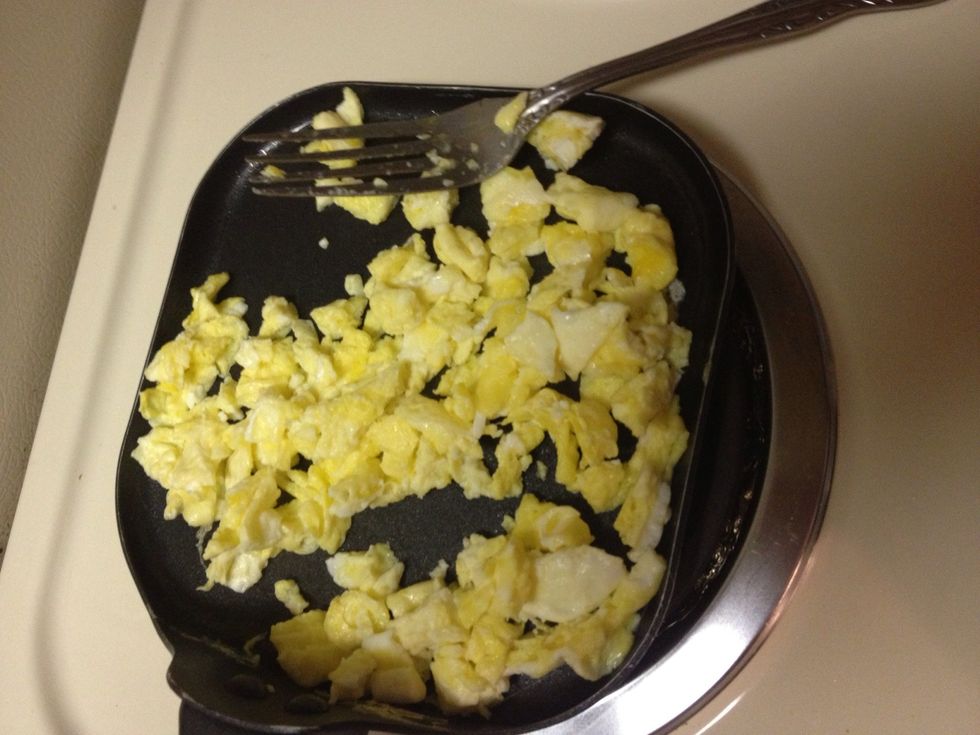 This is my only non stick pan and I only use it for cooking eggs and parsmesean crisps, it's the perfect size for two eggs.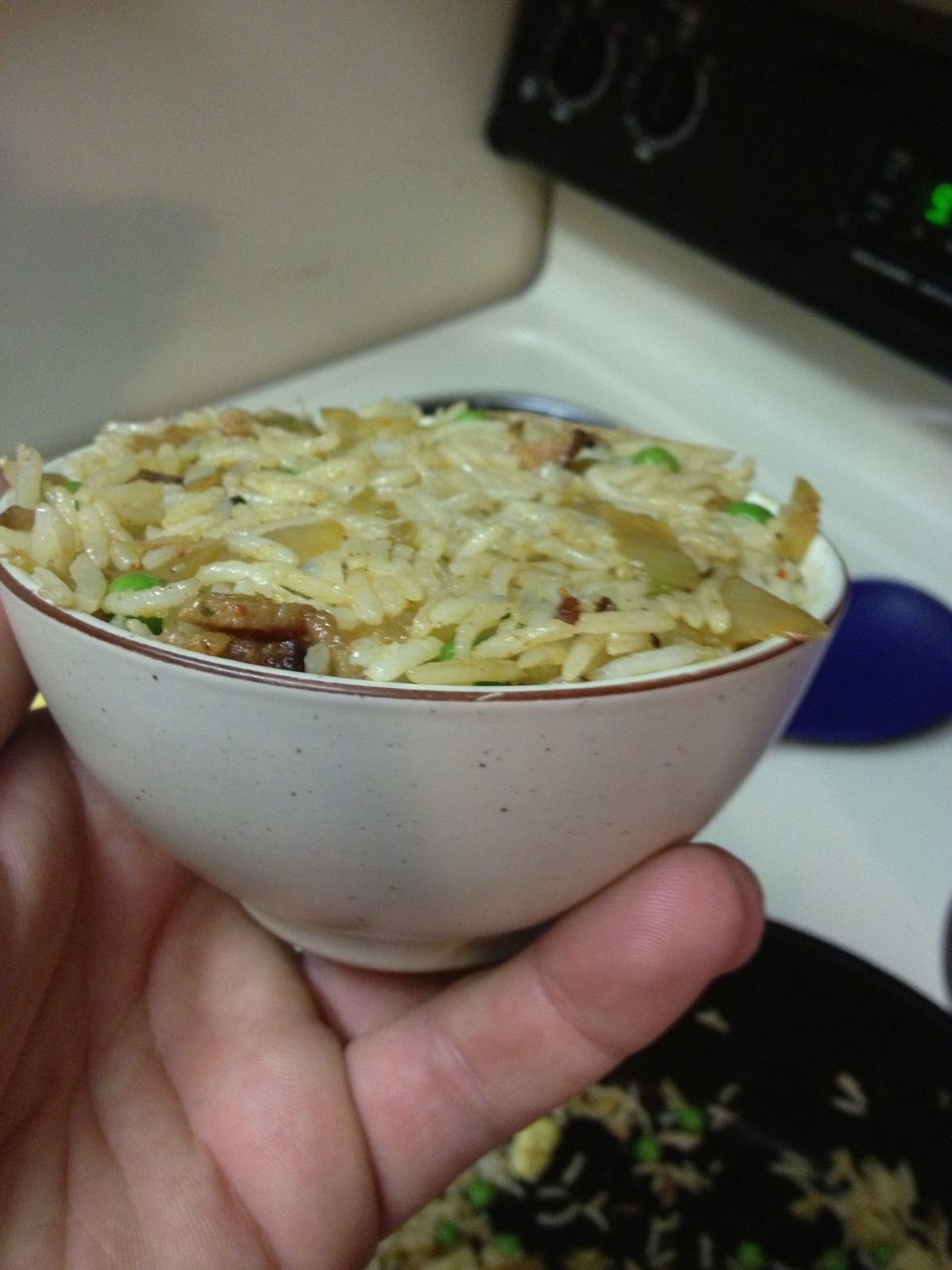 Put rice in a small bowl and pack it in a bit.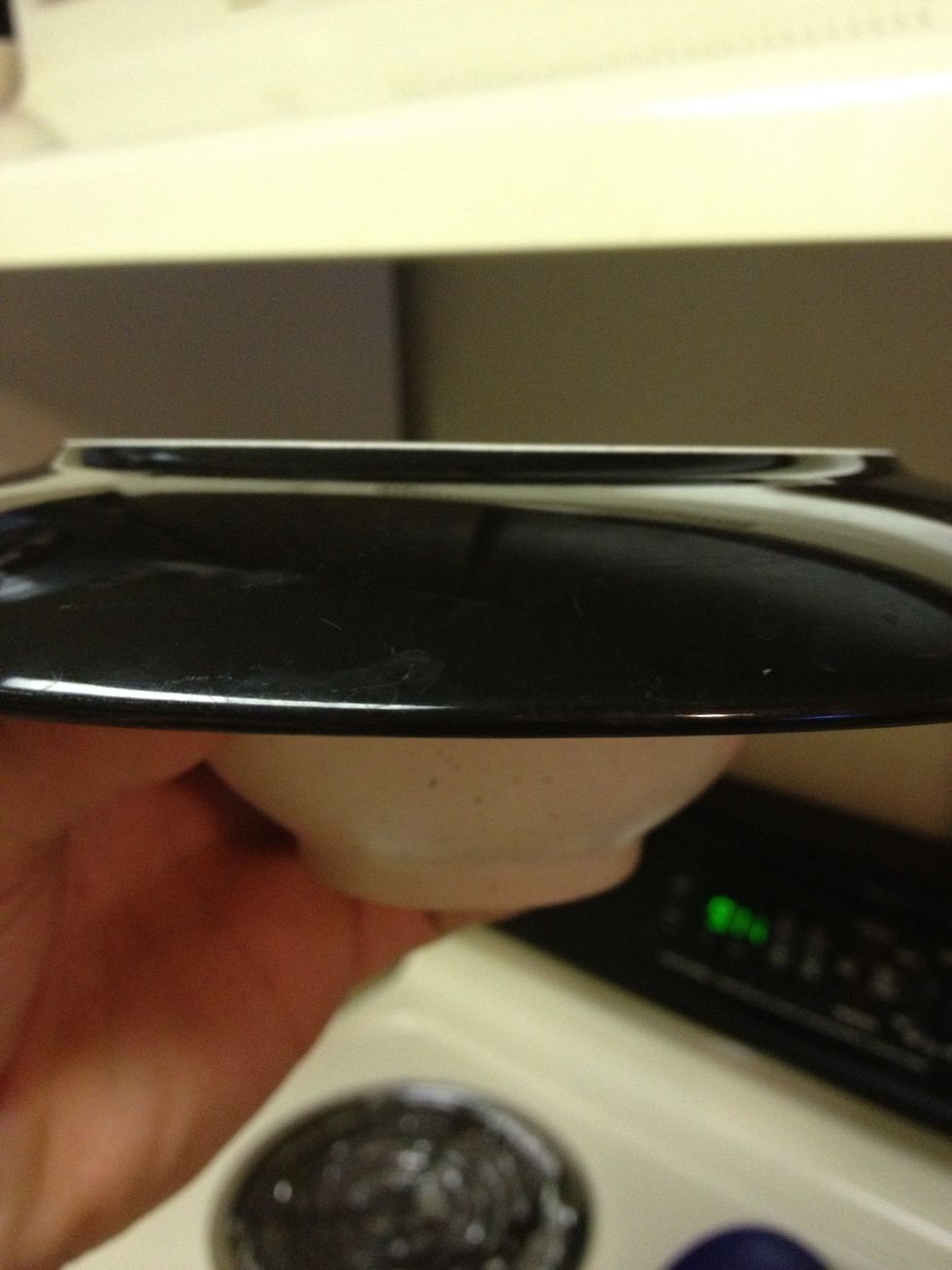 Put your serving plate on top and flip it over. Rice should come out clean.
Topp rice with egg shrimp and scallions.
1.0c Rice
1/2tsp Salt
2.0c Water
6.0oz Bacon
10.0 Shrimp
1/2c Frozen Green peas
1/2c Onion
2.0Tbsp Scallions
1/3c Kimchi
1.0Tbsp Ginger
2.0 Garlic cloves
1.0Tbsp Soy sauce
1/2tsp Sesame oil
1.0tsp Horseradish
1.0tsp Mustard
1.0tsp Ponzu
1/2Tbsp Brandy
2.0Tbsp Cocunut oil
2.0 Eggs