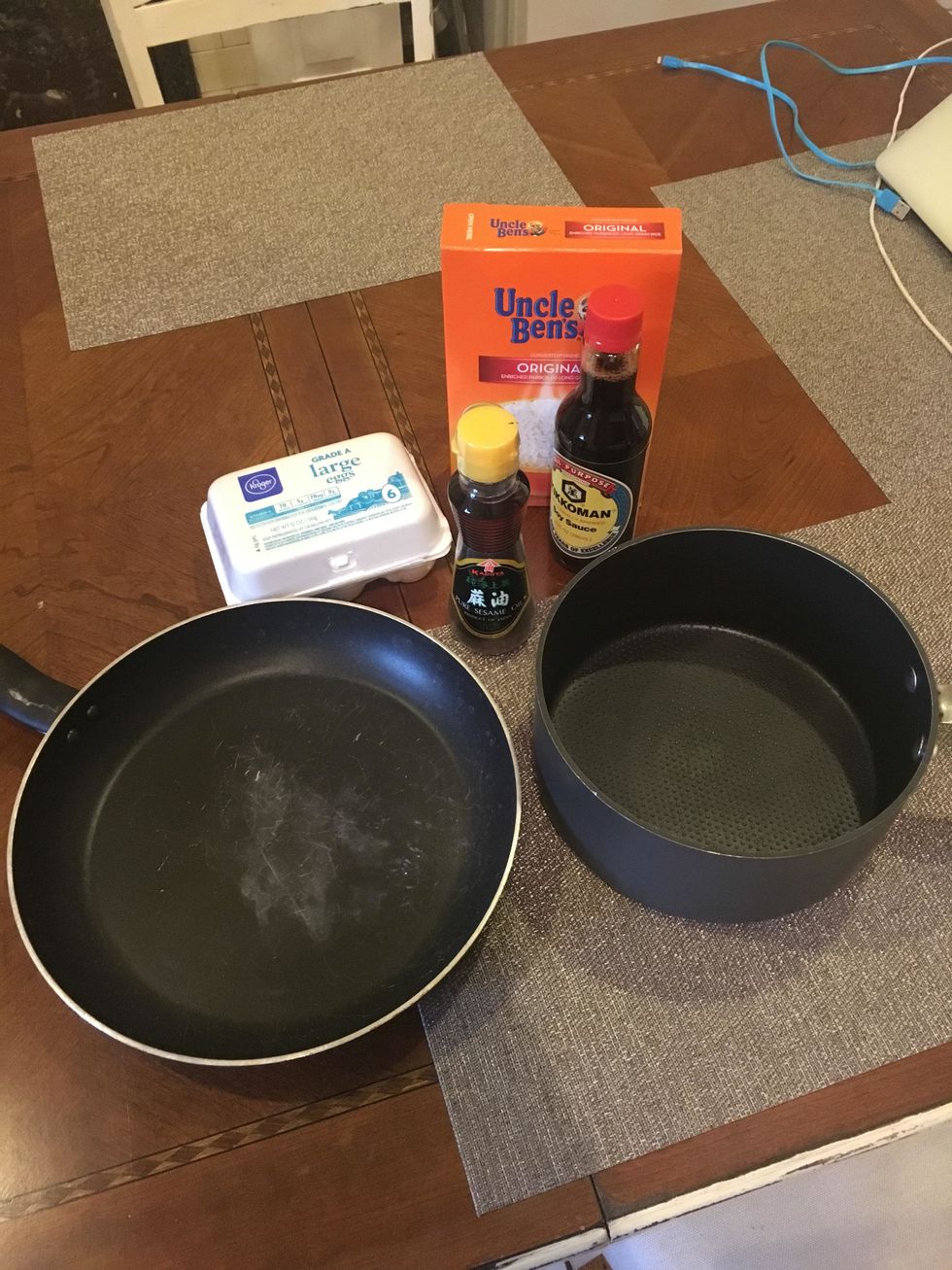 Collect ingredients and supplies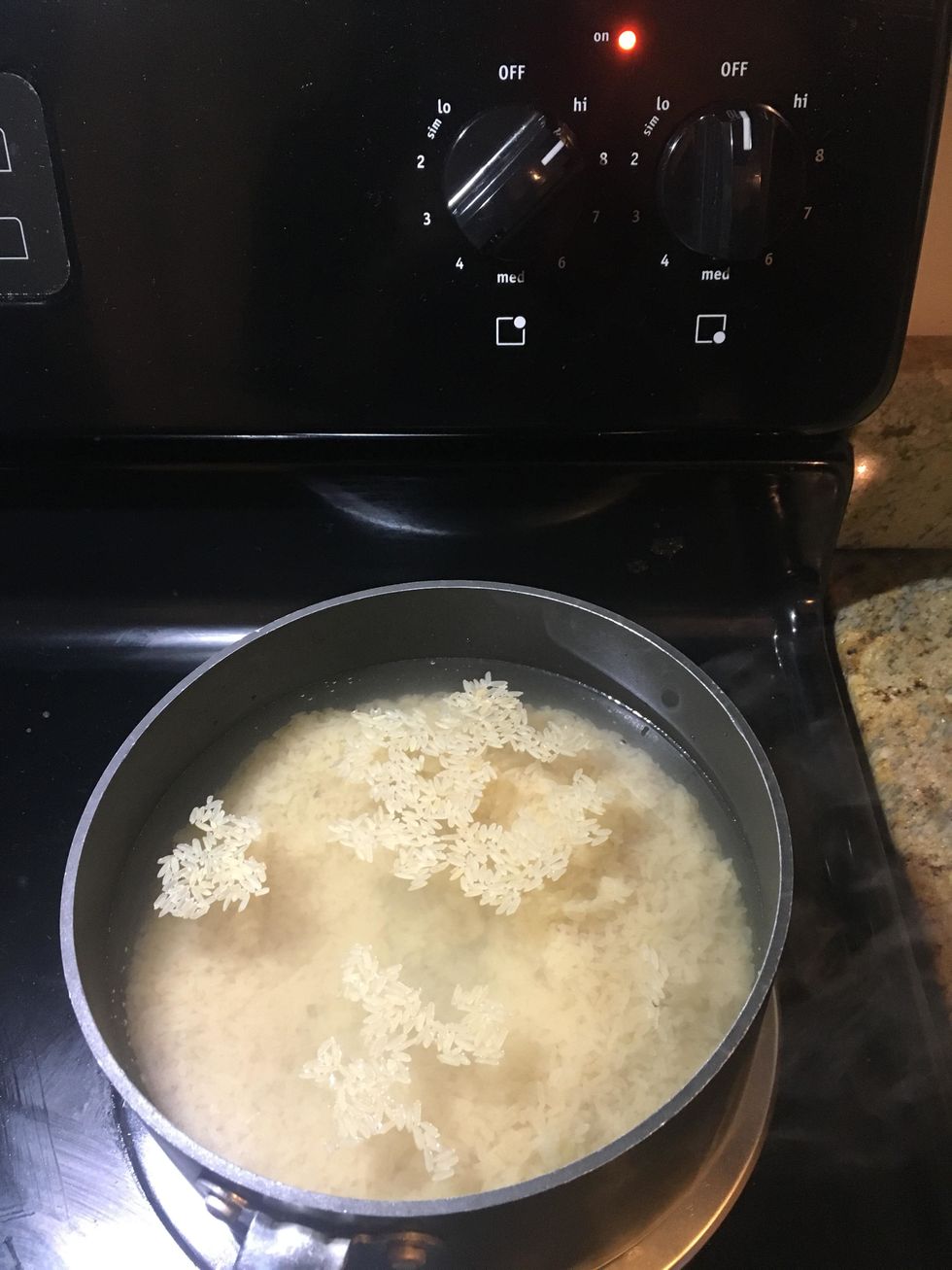 Prepare white rice by combining the 3 cups rice and 3 cups of water in a sauce pan.
Bring the rice and water to boil. Once it begins to boil, reduce heat to medium or medium-low. Let is simmer for 20 minutes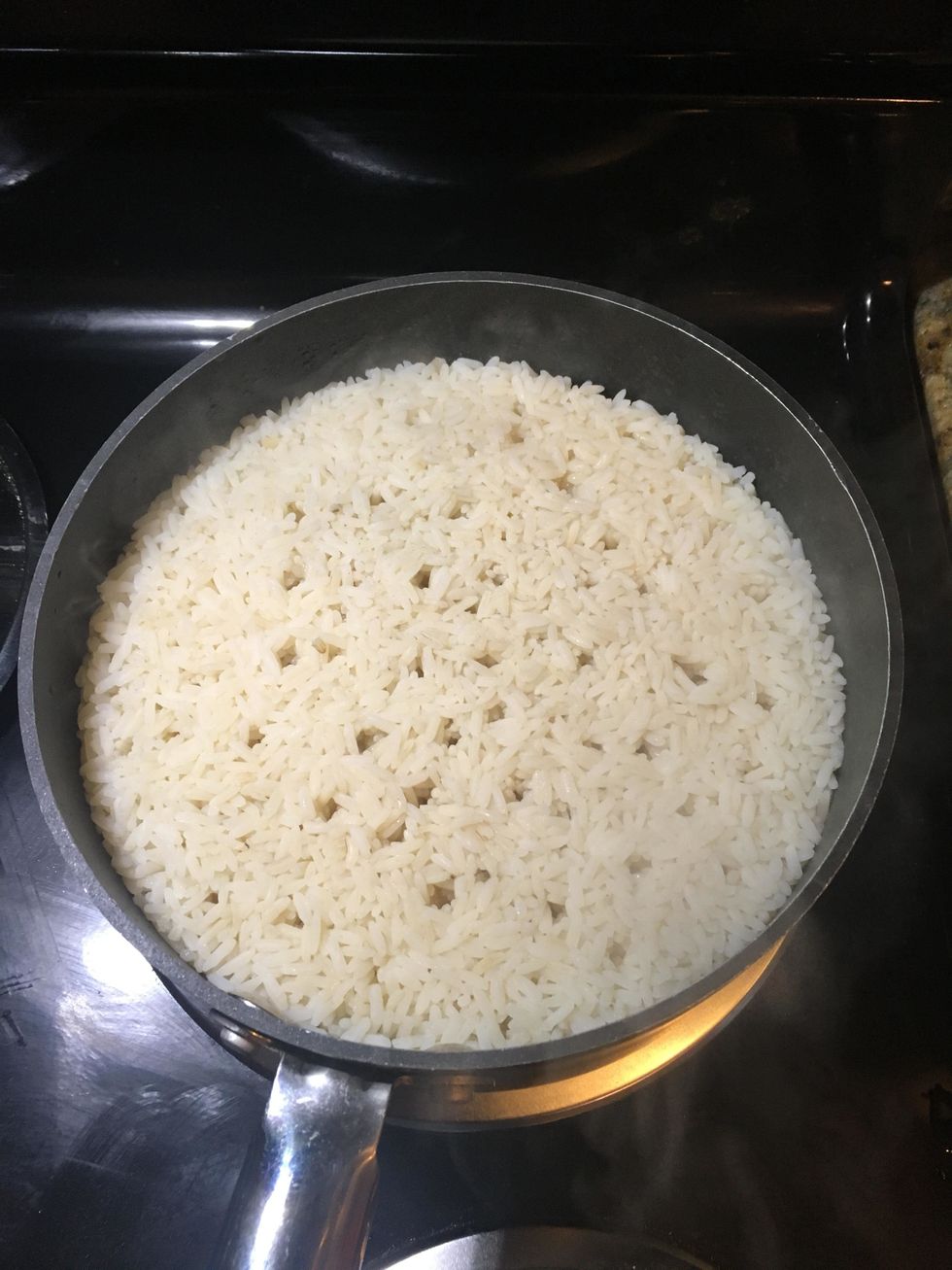 Once the rice has finished cooking let it cool for 10 minutes.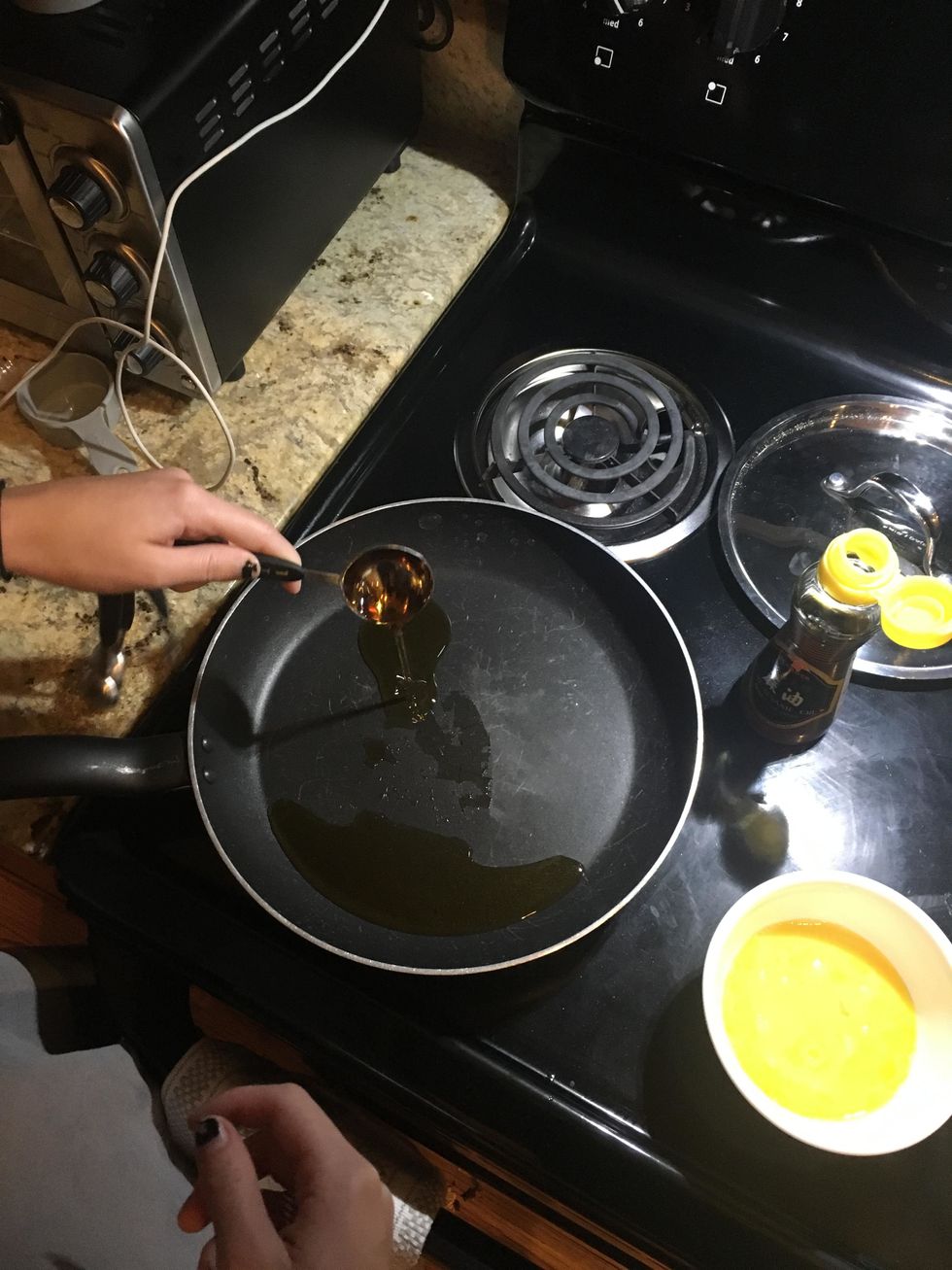 Preheat a large skillet pan to medium heat. Once heated at 1 TBS of sesame oil.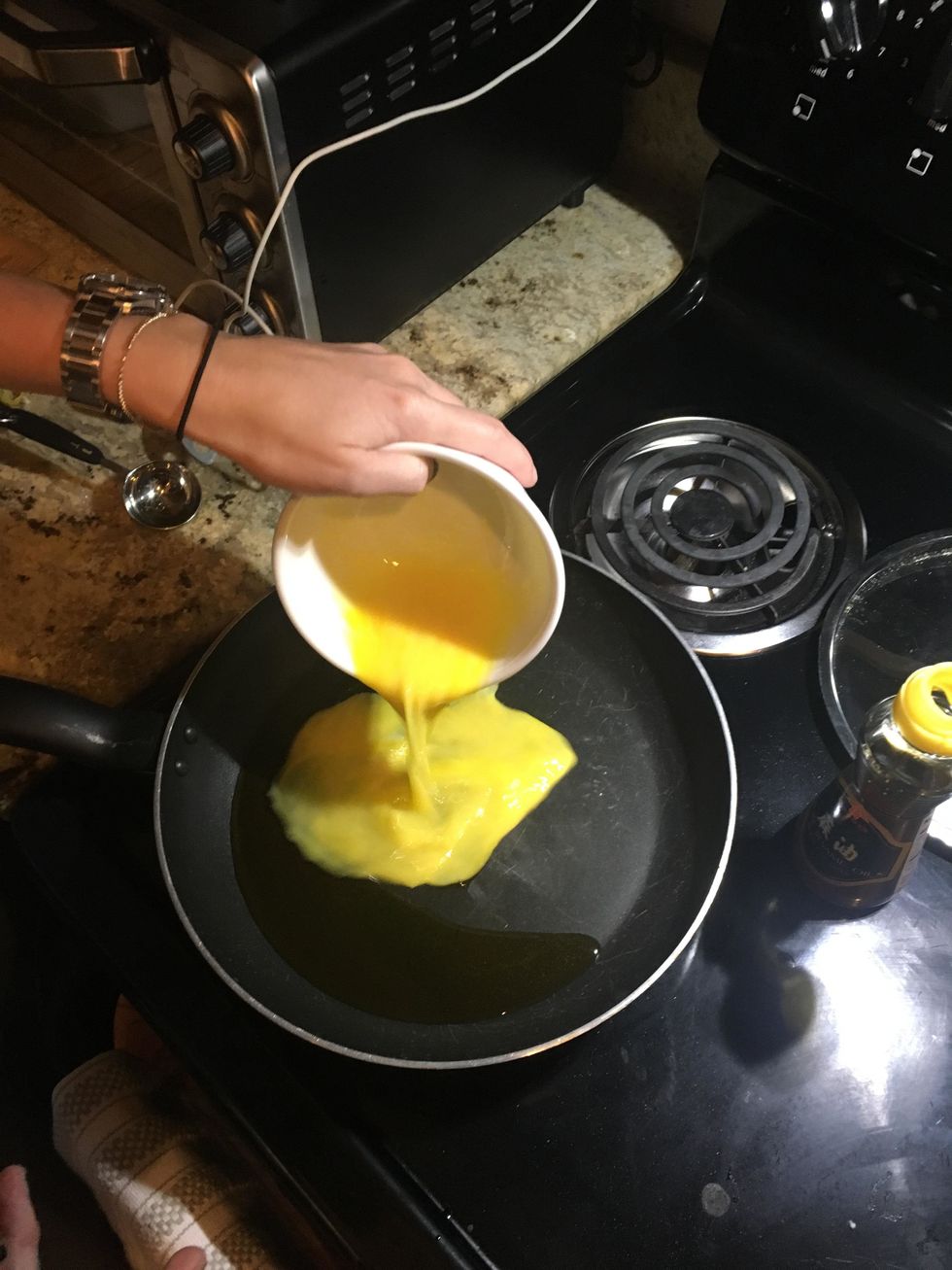 prepare lightly beaten eggs. Add the beaten eggs to the skillet pan.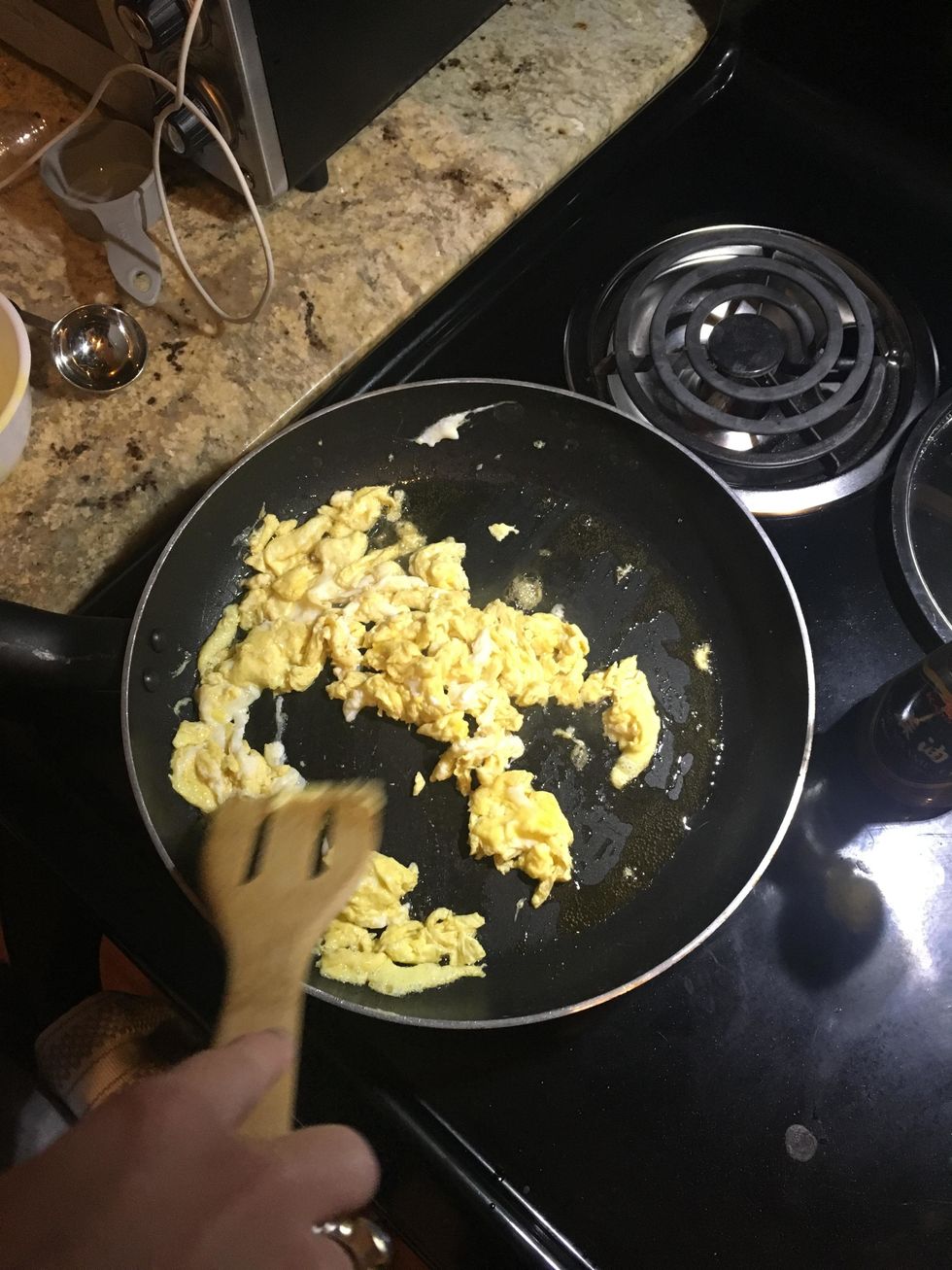 Scramble the eggs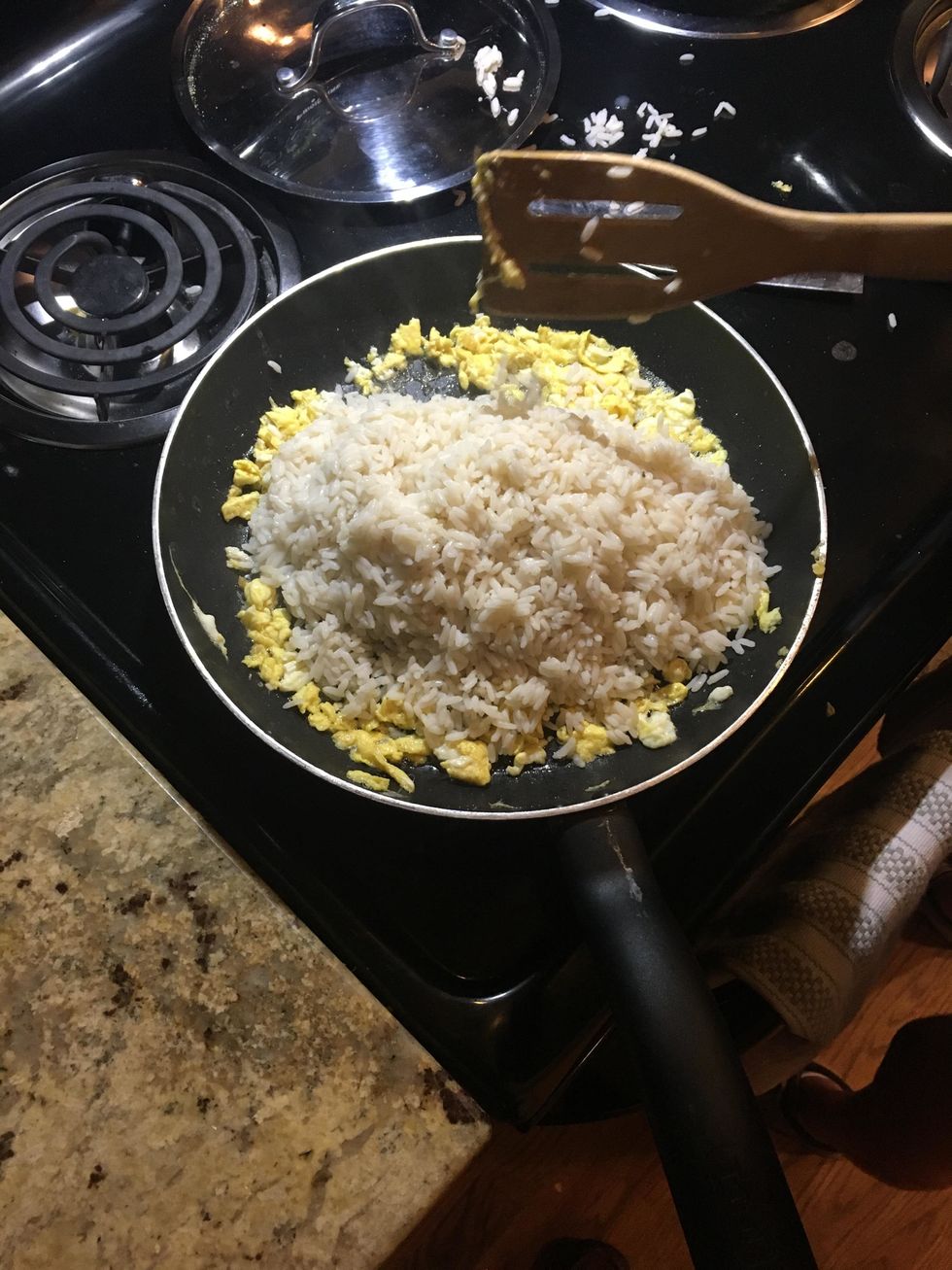 Add the cooked rice to the skillet pan.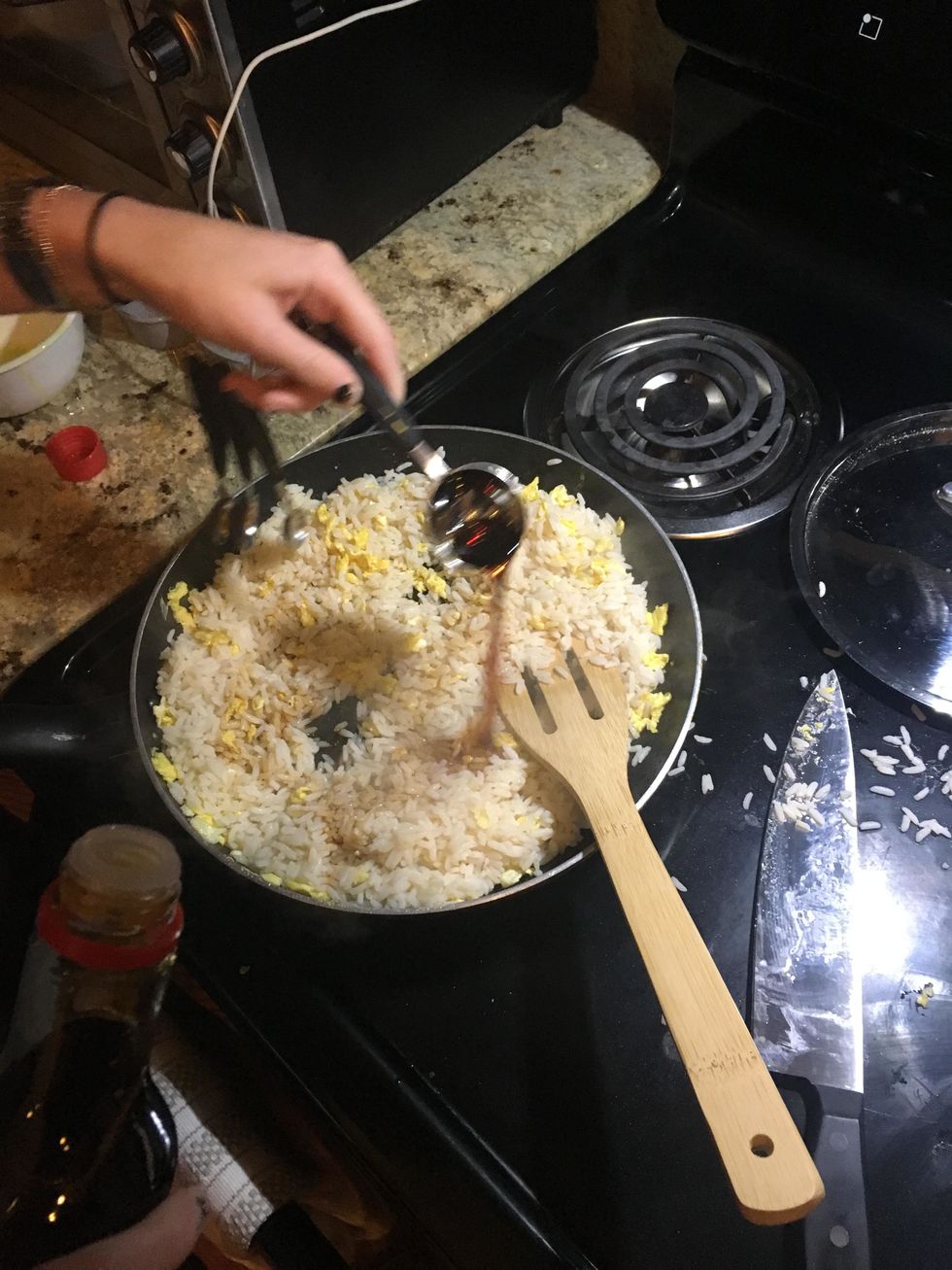 Add 3 TBS of Soysauce
Stir the ingredients in the sauce pan. Continue to stir for 10 more minutes.
Let the rice sit for 5 minutes and then its ready to serve!
3.0c Cooked white rice
3.0Tbsp Sesame Oil
2.0 Eggs
1.0 Large skillet
1.0 medium pan