Gather all of your supplies.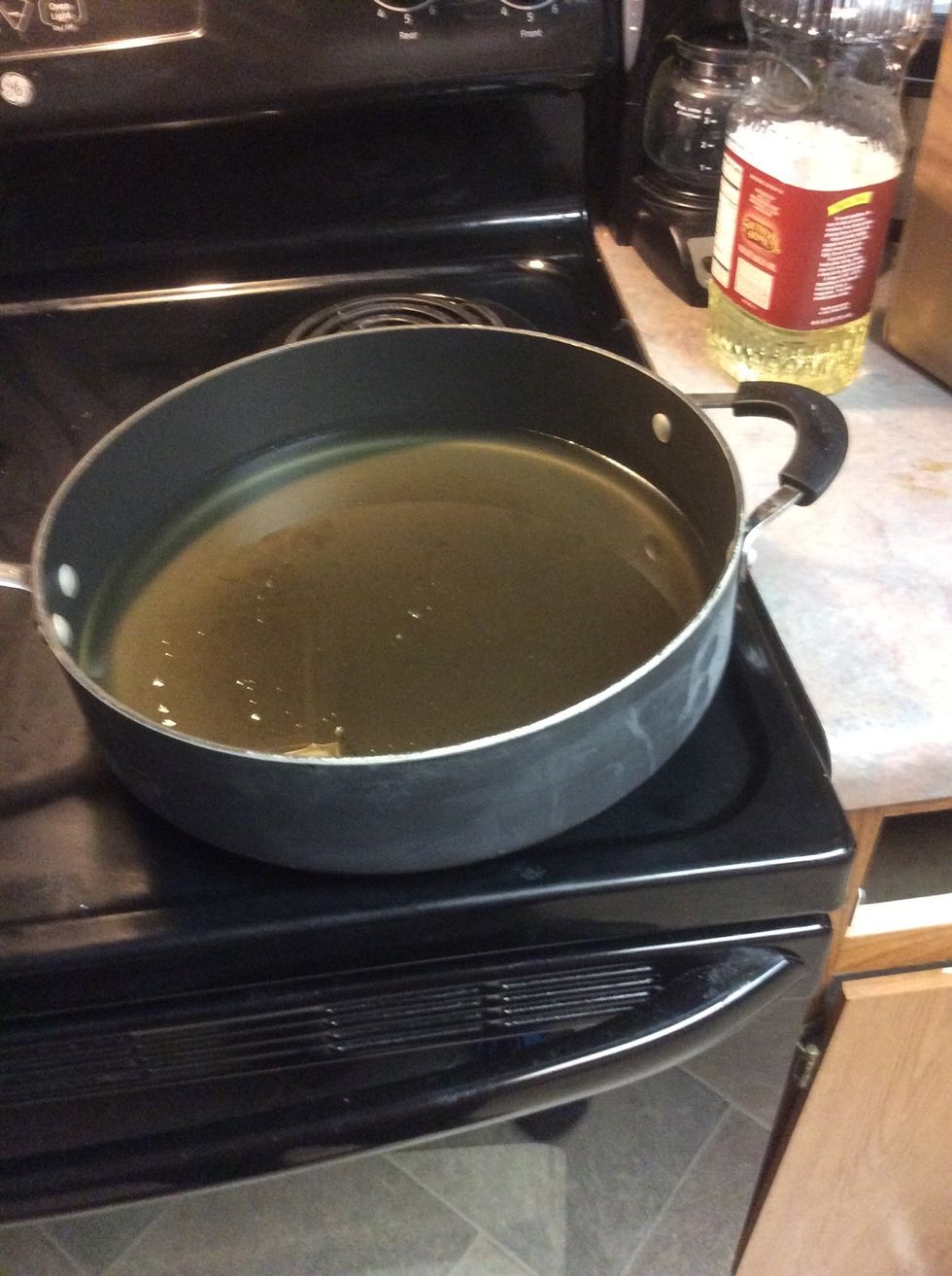 Go ahead and put oil in your pan, but do not cut on your burner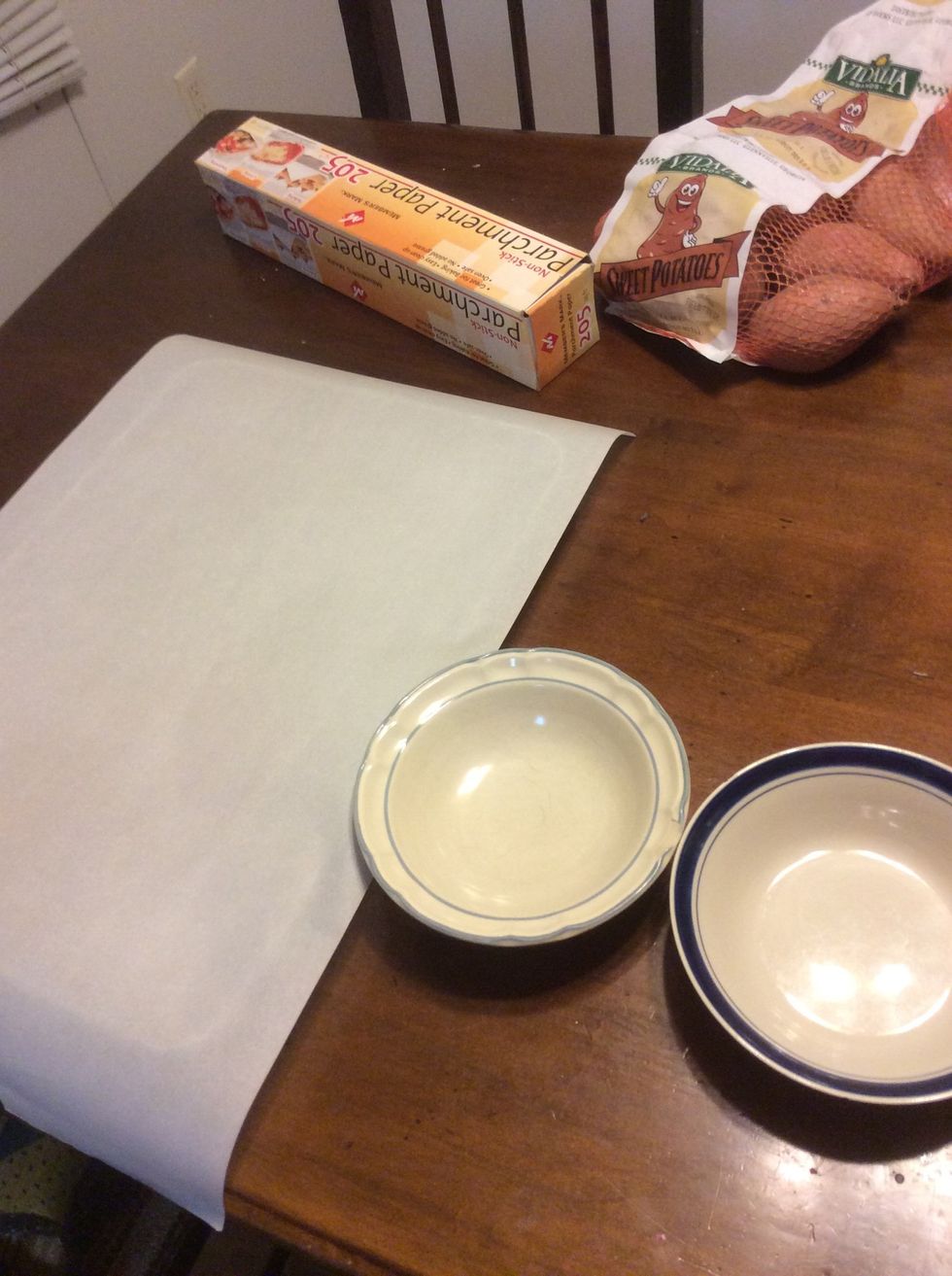 Get 2 bowls for bread crumbs and buttermilk. And pan with parchment paper, so you can put your ravioli on it.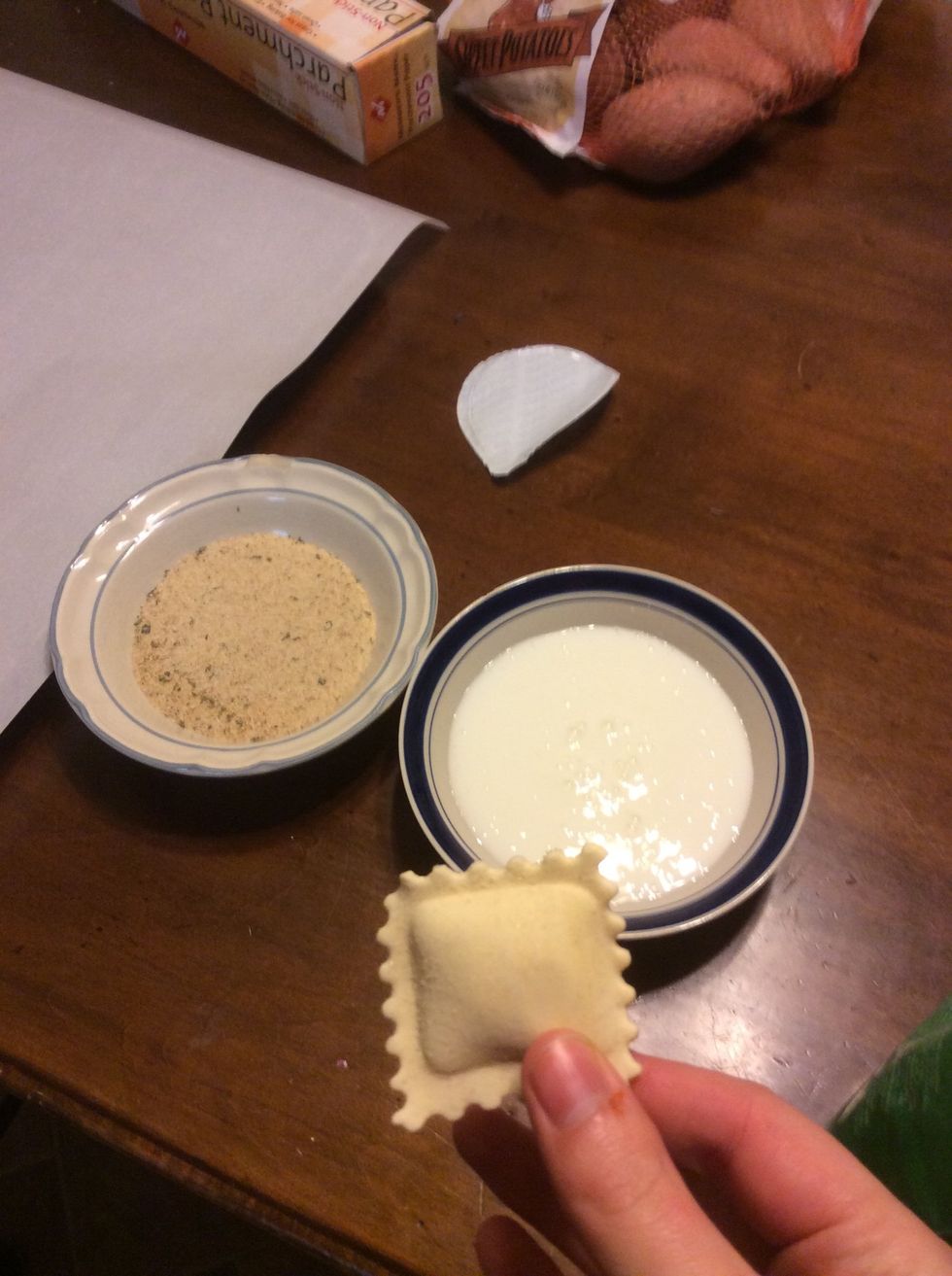 Get your ravioli ready to be dunked.😁😁😁😁
Put your ravioli in the buttermilk.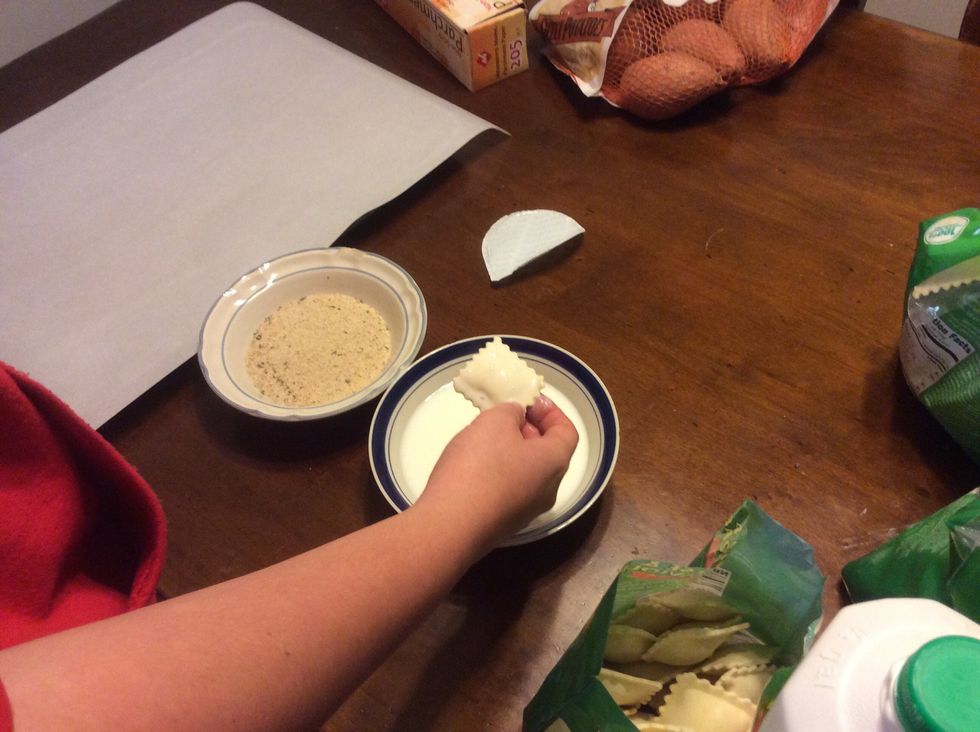 Then let the excess drip of and the put in bread crumbs.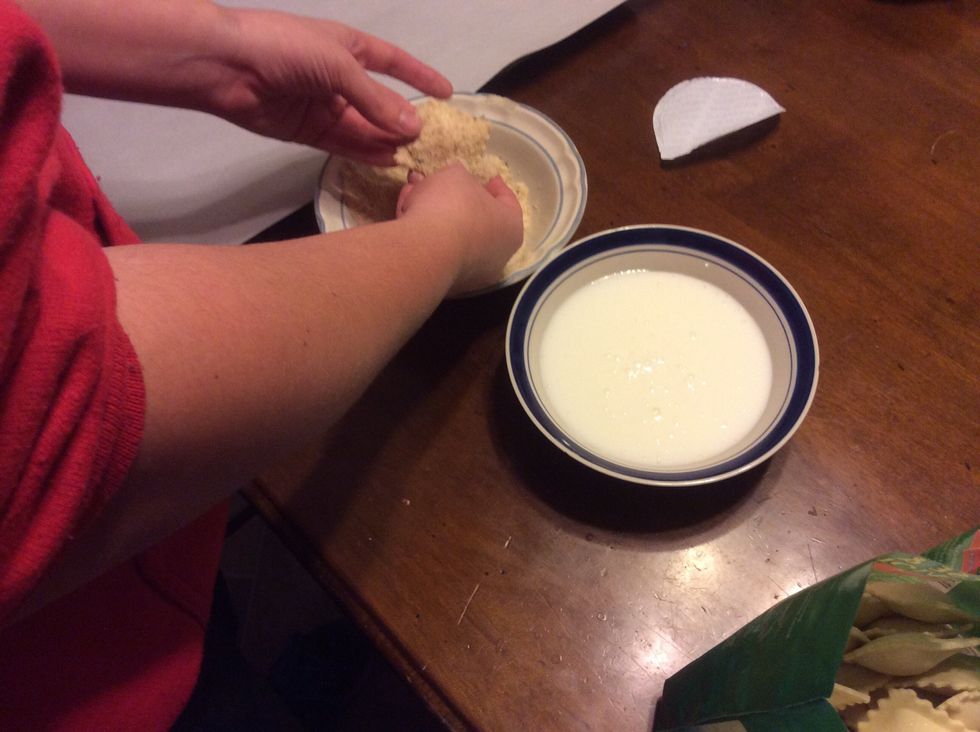 Once covered completely put on pan.
Repeat step 5-7 until your pan is full. Once you get a little over halfway through cut the burner on so your oil can heat up to 325 degrees F.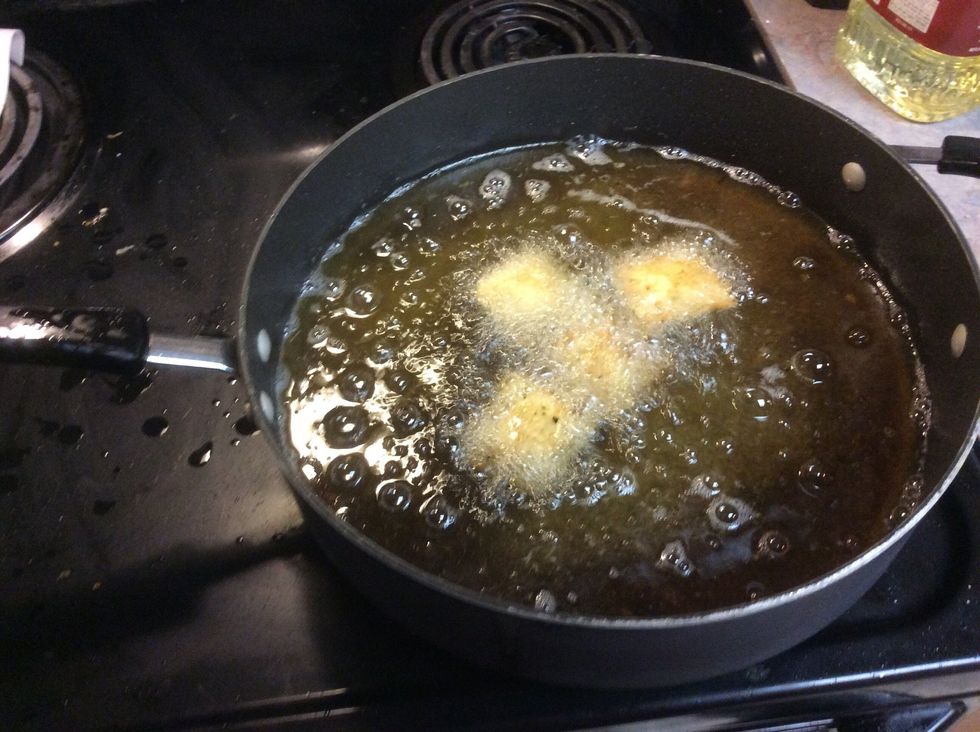 Then fry them for about 3 minutes. When they float to the top and the bubbles are smaller is when you take them out.
Set them on wax paper and let them cool and dry off.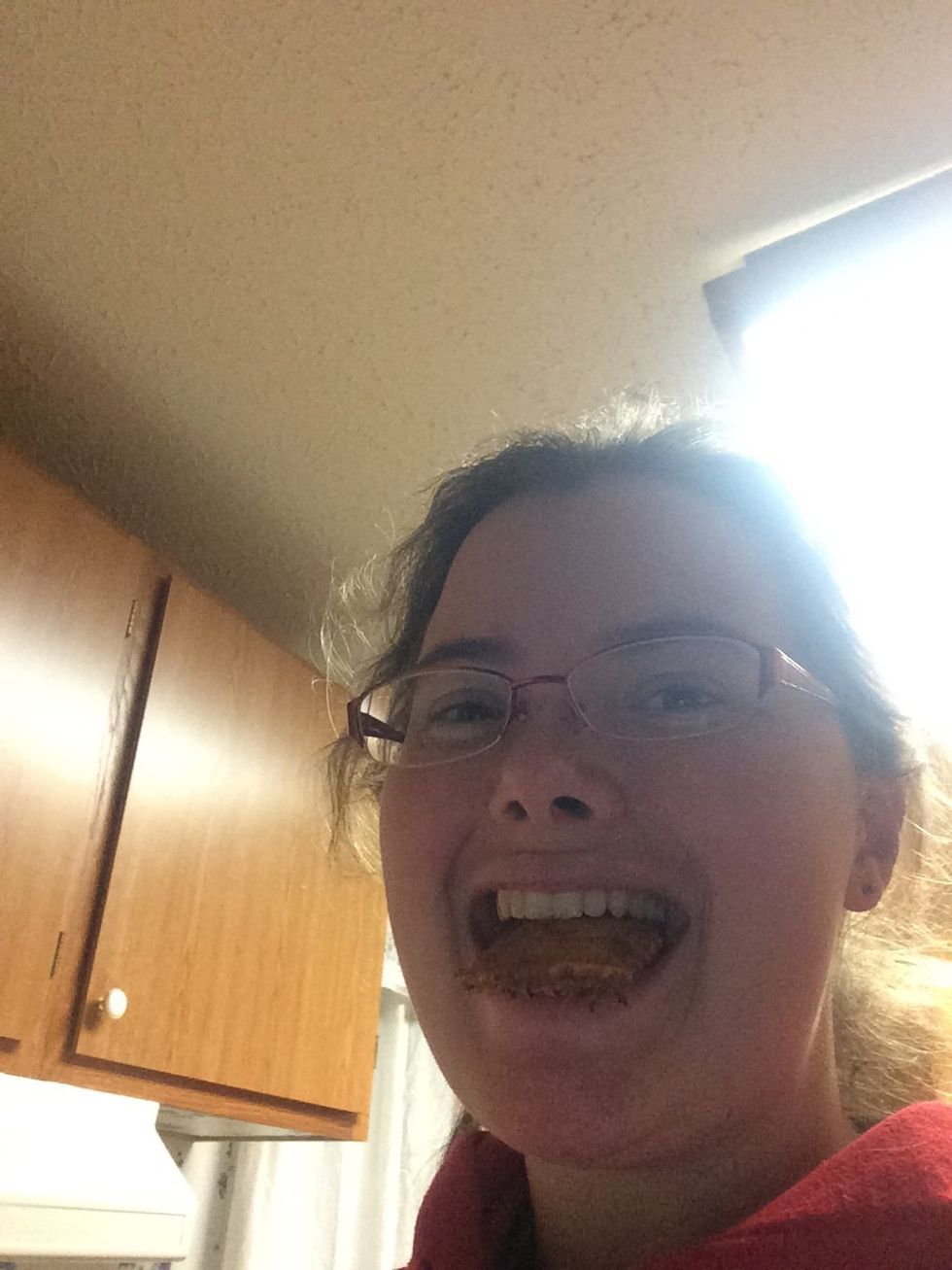 Then enjoy your masterpiece.
You can sprinkle with Parmesan and also eat them with marinara sauce.
24.0oz Of any kind of Marinara sauce
8.0oz Parmesan
2 bags of cheese ravioli
1.0qt Buttermilk
15.0oz Of Italin style bread crumbs
48 floz. Of your favorite kind of frying oil