Cut potatoes and start frying in a hot oil in the frying pan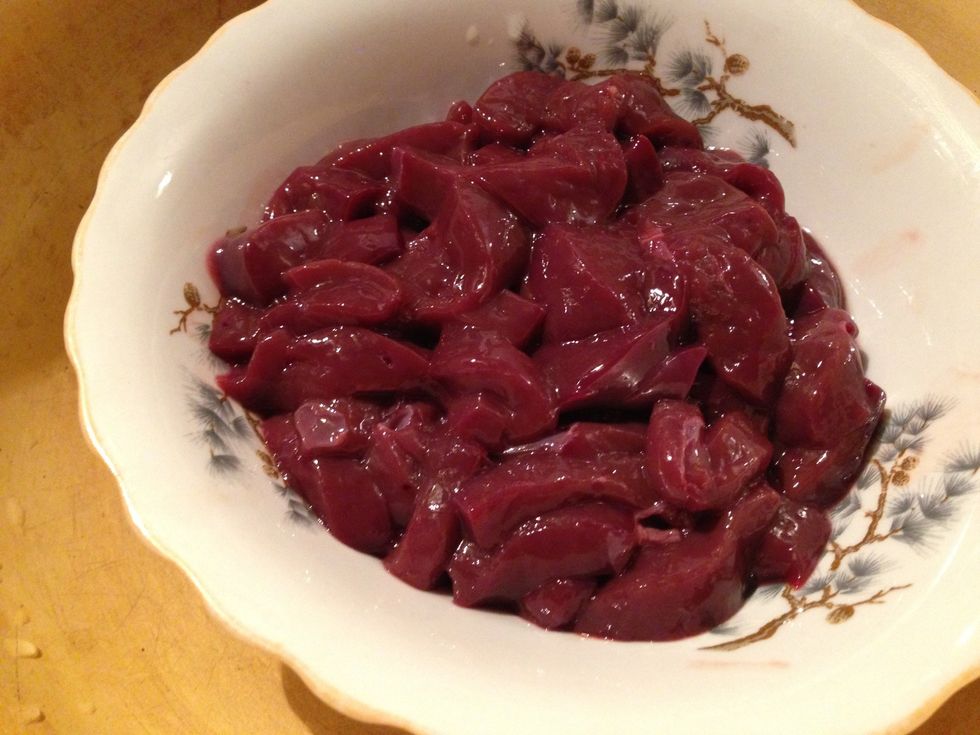 Cut liver in the same shape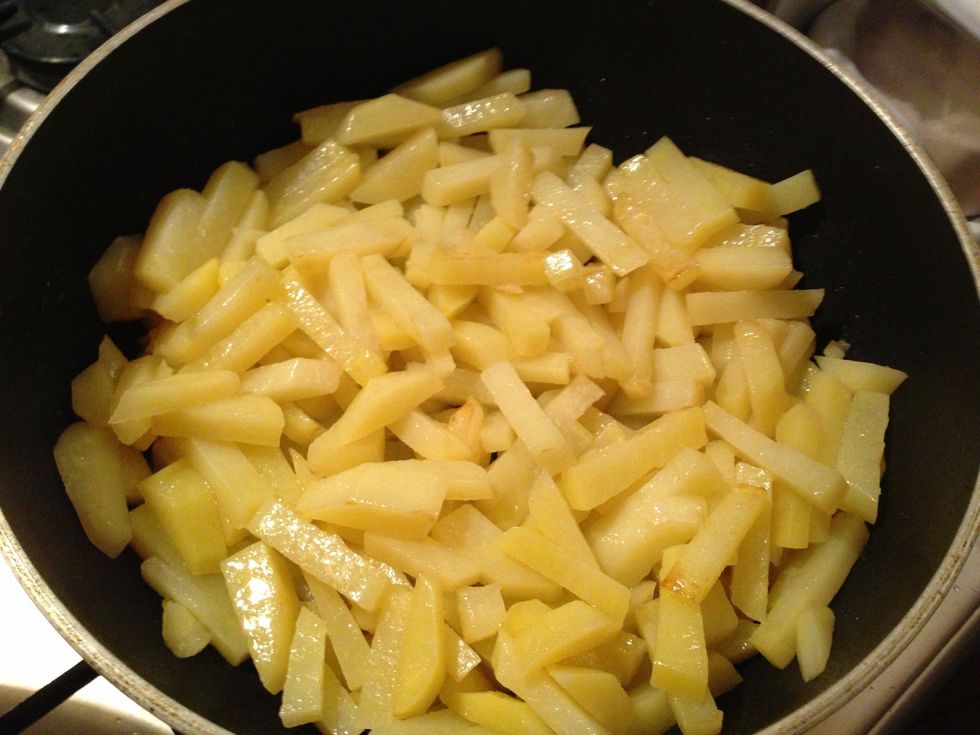 Frying process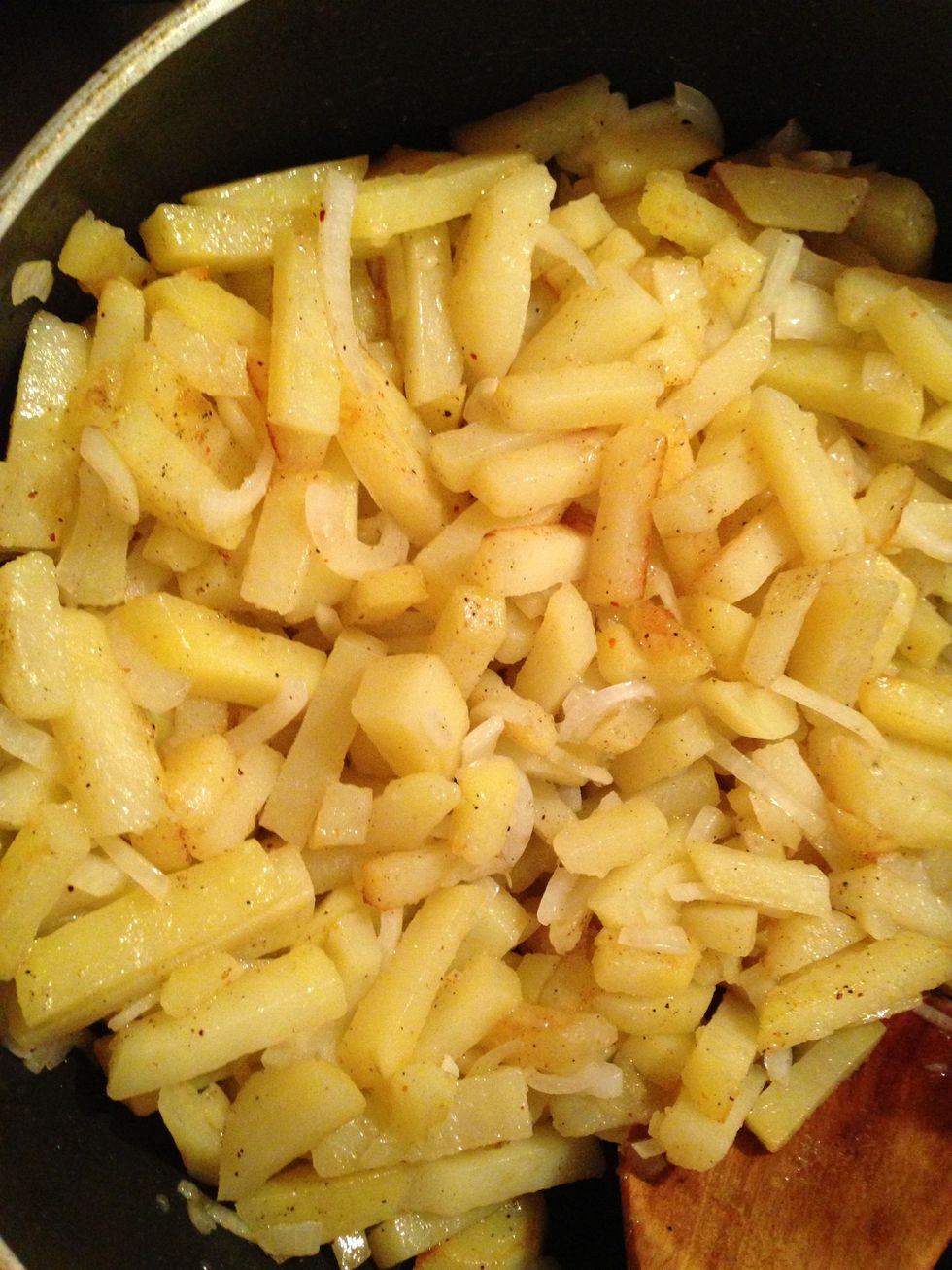 Julienne onion and add to half ready potatoes , season with salt, pepper and paprika.
When potatoes are ready add liver, fry on high for 4-5 minutes, stirring regularly but slowly, do not mash :)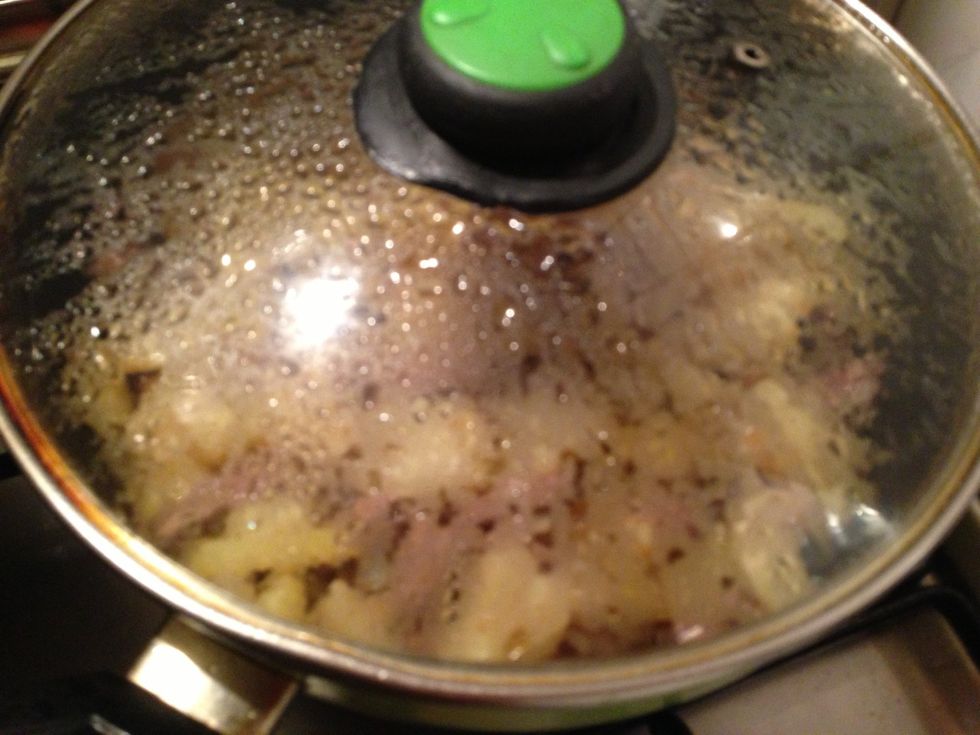 Then close the lid, turn fire to lowest and steam for 3 minutes. Turn off and let sit for another 5 minutes.
Serve with fresh salad. Make sure liver is cooked.
5.0 Potatoes
1/2lb Liver
1.0 Onion
1.0tsp Salt
Pepper, paprika
Oil