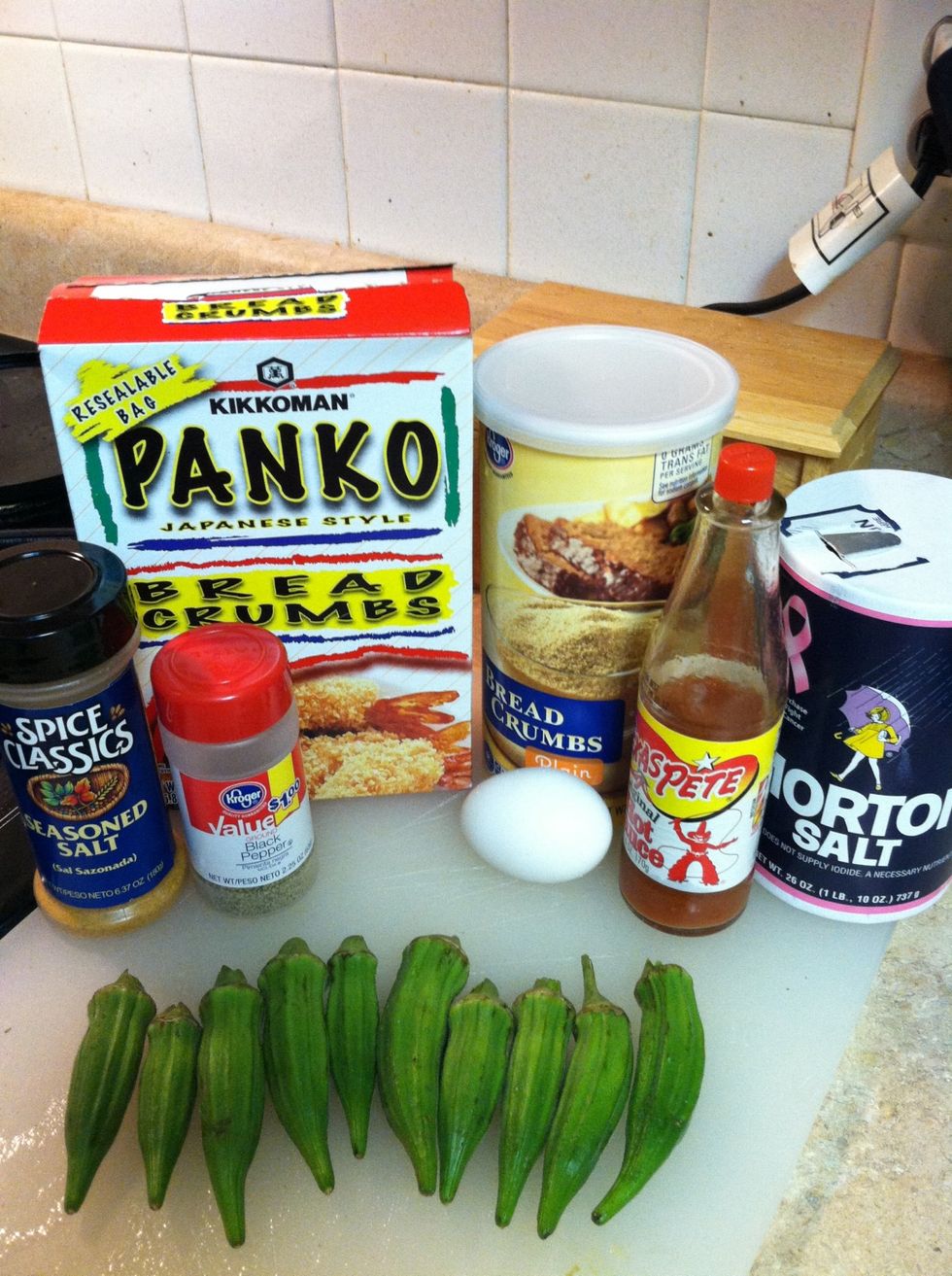 Gather ingredients (I forgot to the paprika). I'm using a Fry Daddy & two different kinds of breadcrumbs. If you would like to fry in a skillet use 1/2 cup vegetable oil.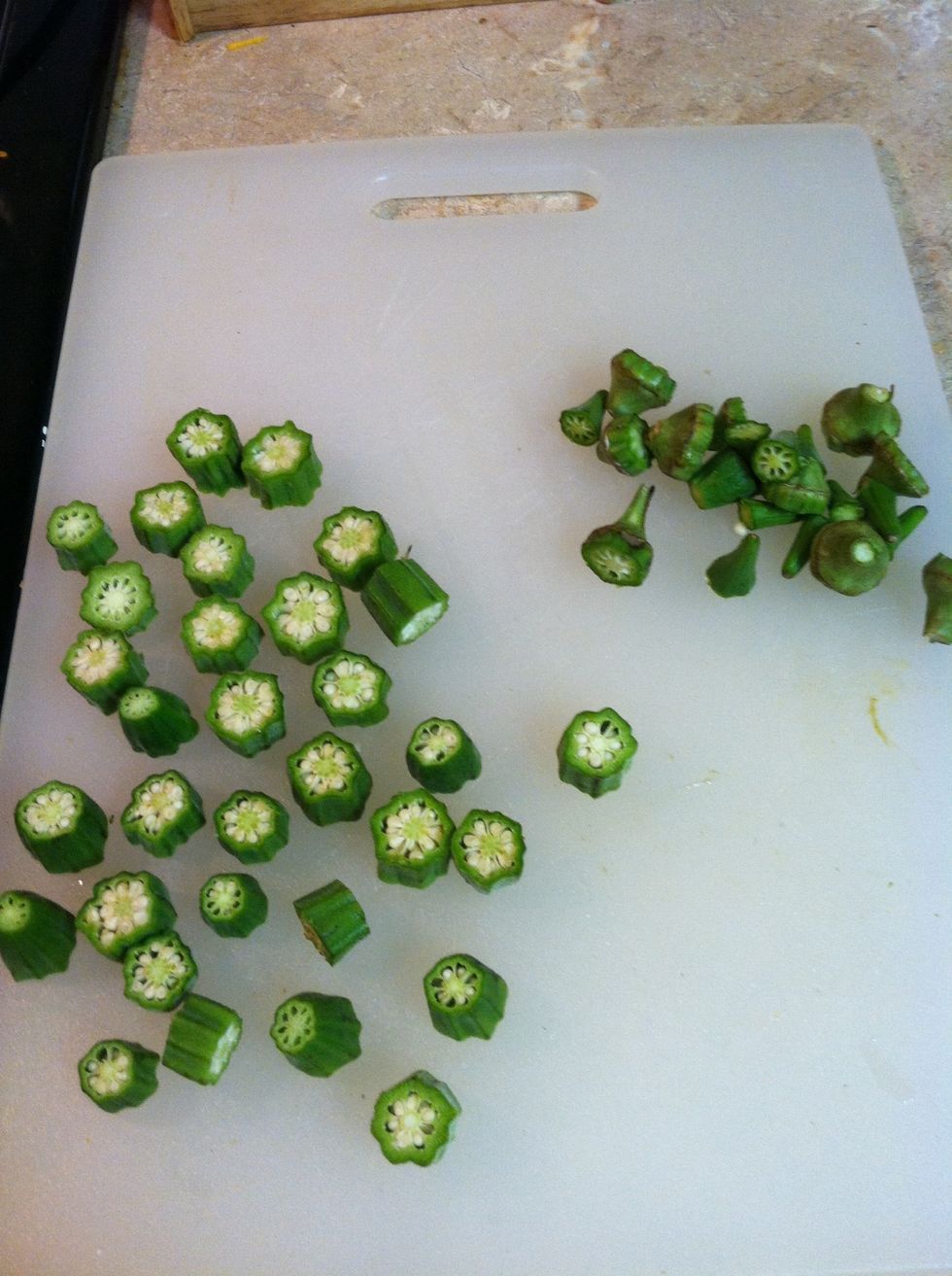 Remove stems & tips.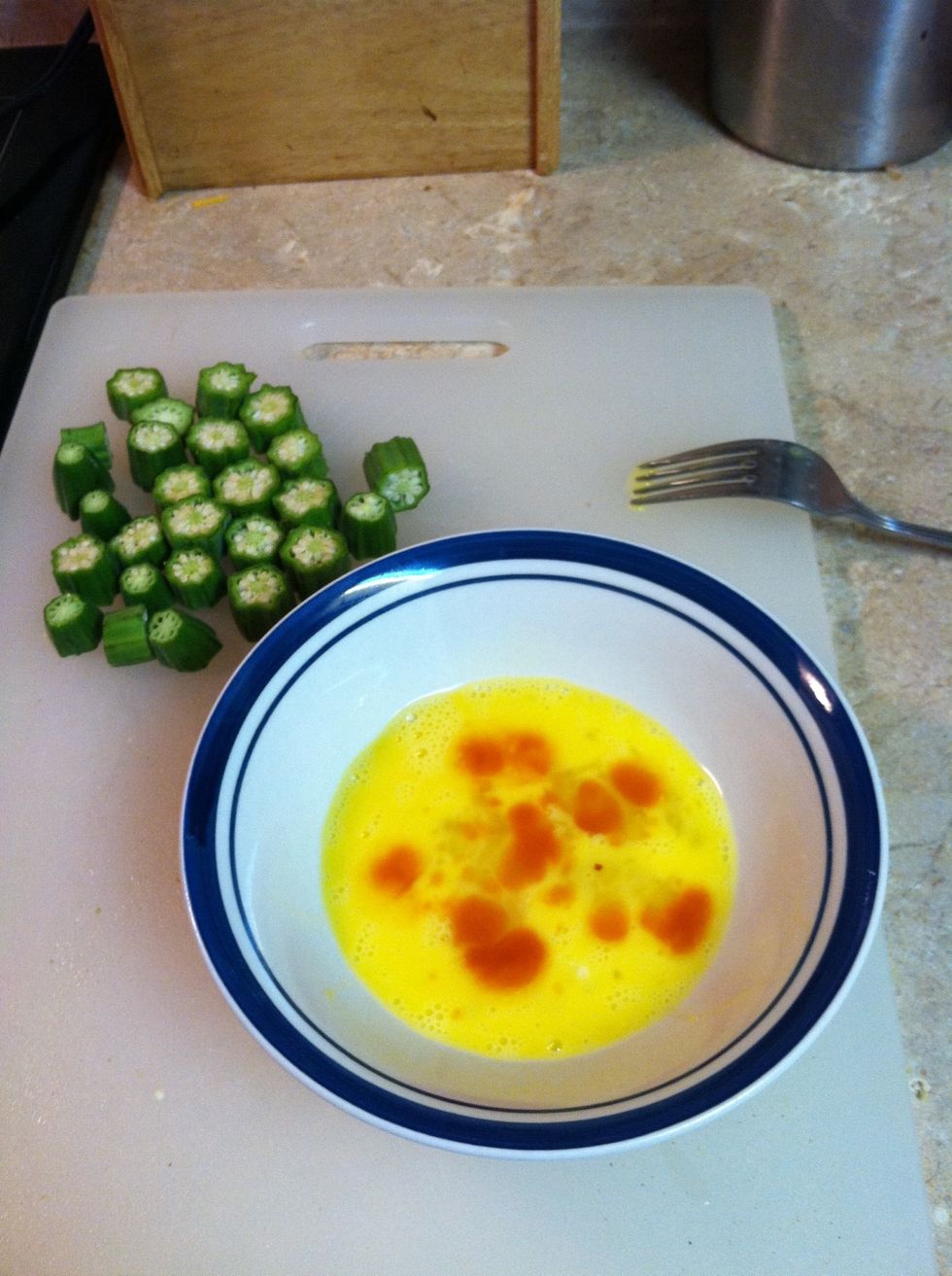 Wisk egg & hot sauce (optional) until well blended.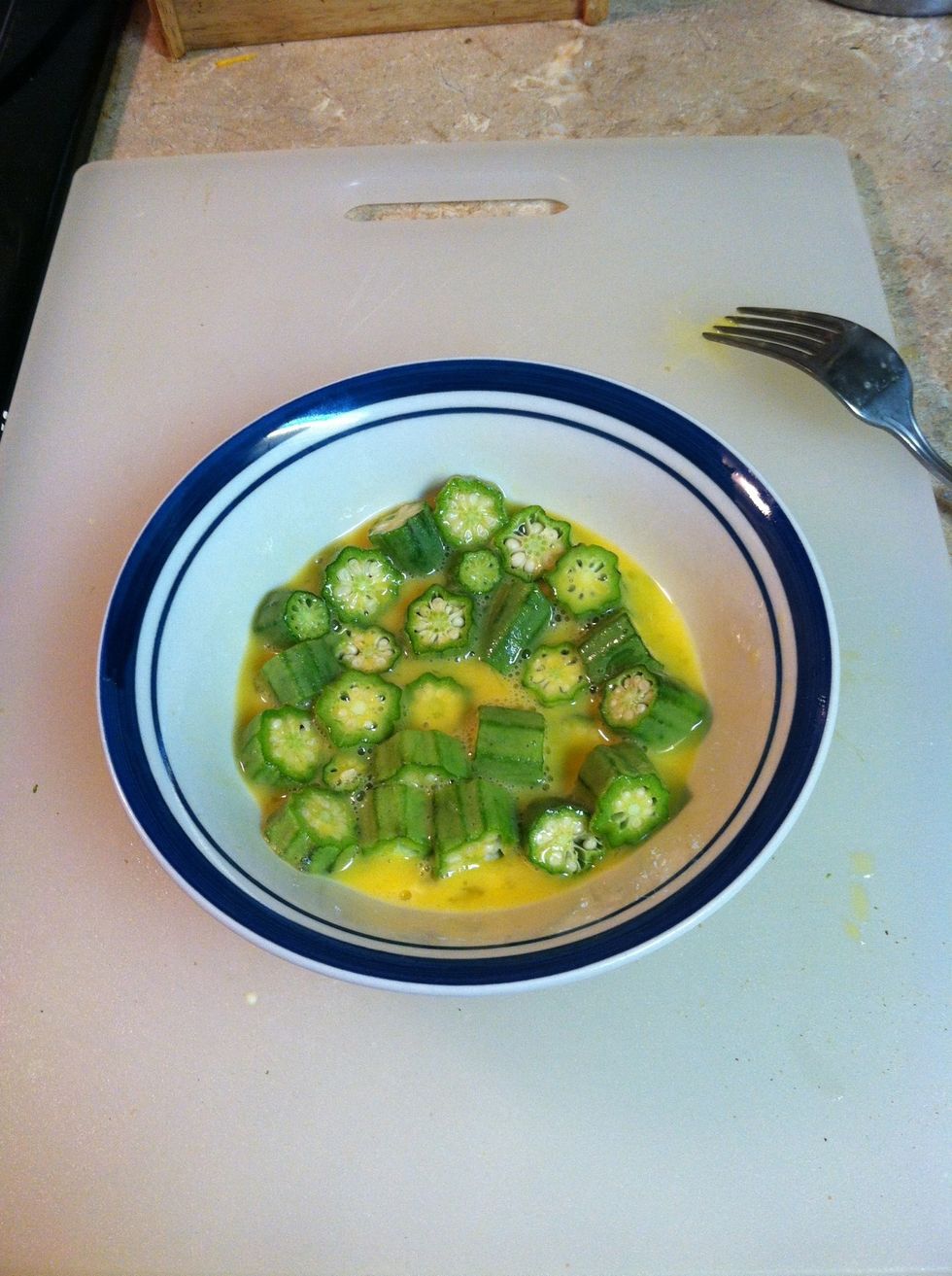 Soak okra pieces in egg mixture 5-10 minutes.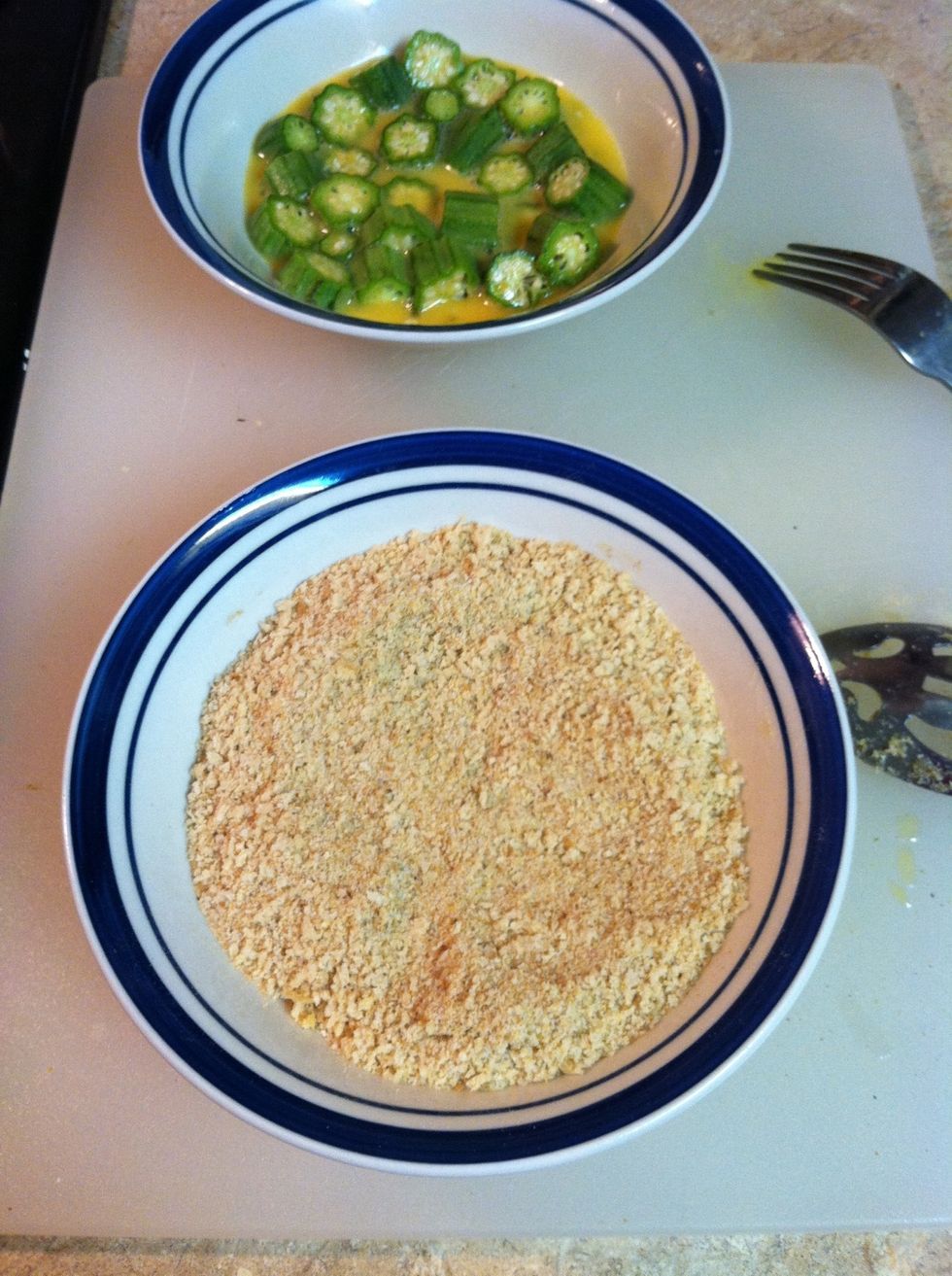 Meanwhile, mix breadcrumbs, paprika, salt, pepper, & seasoned salt well. I used 1/2 cup Panko breadcrumbs & 1/2 cup plain breadcrumbs. Panko gives it a little extra crunch.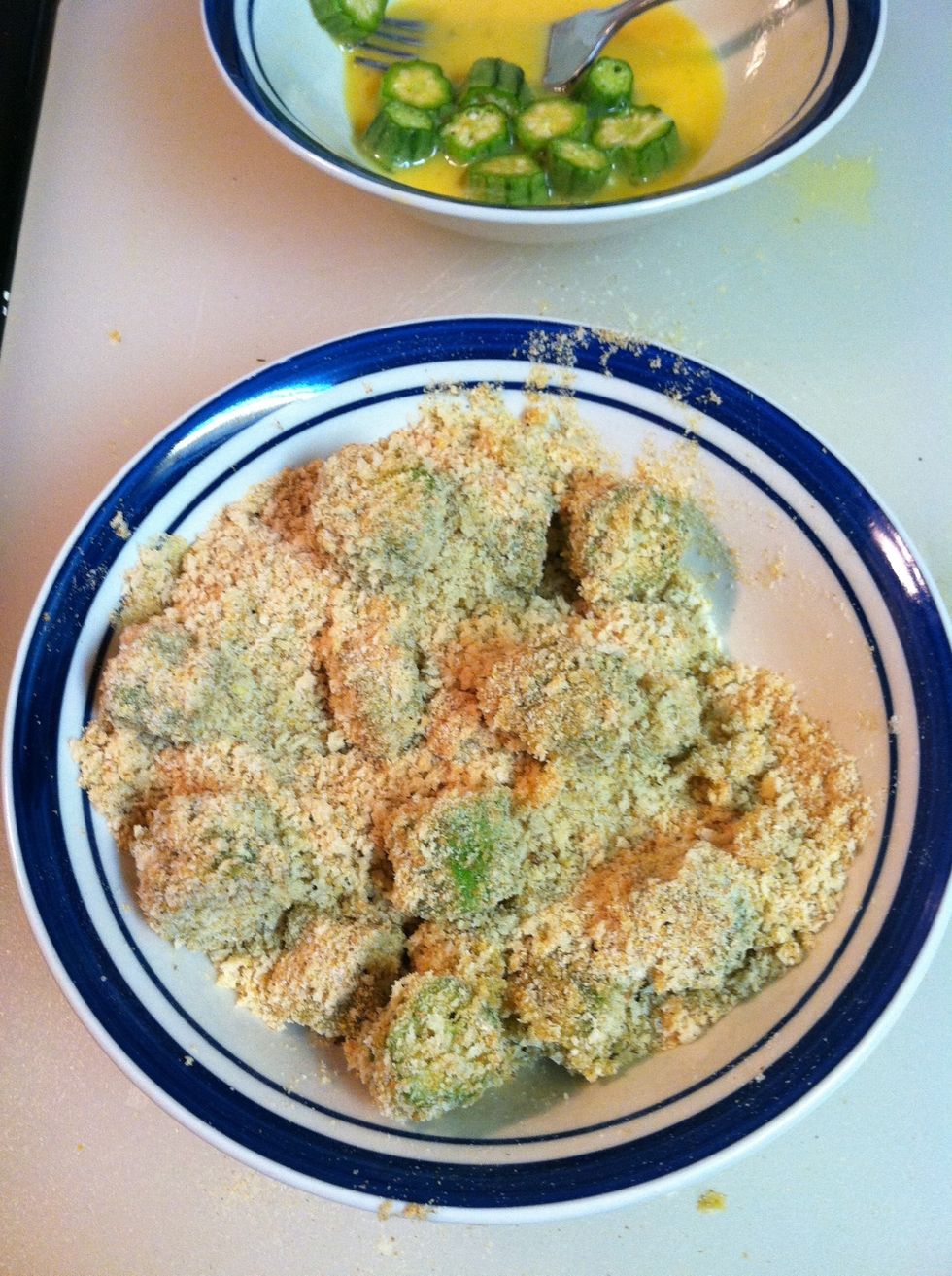 Coat soaked okra in breadcrumbs.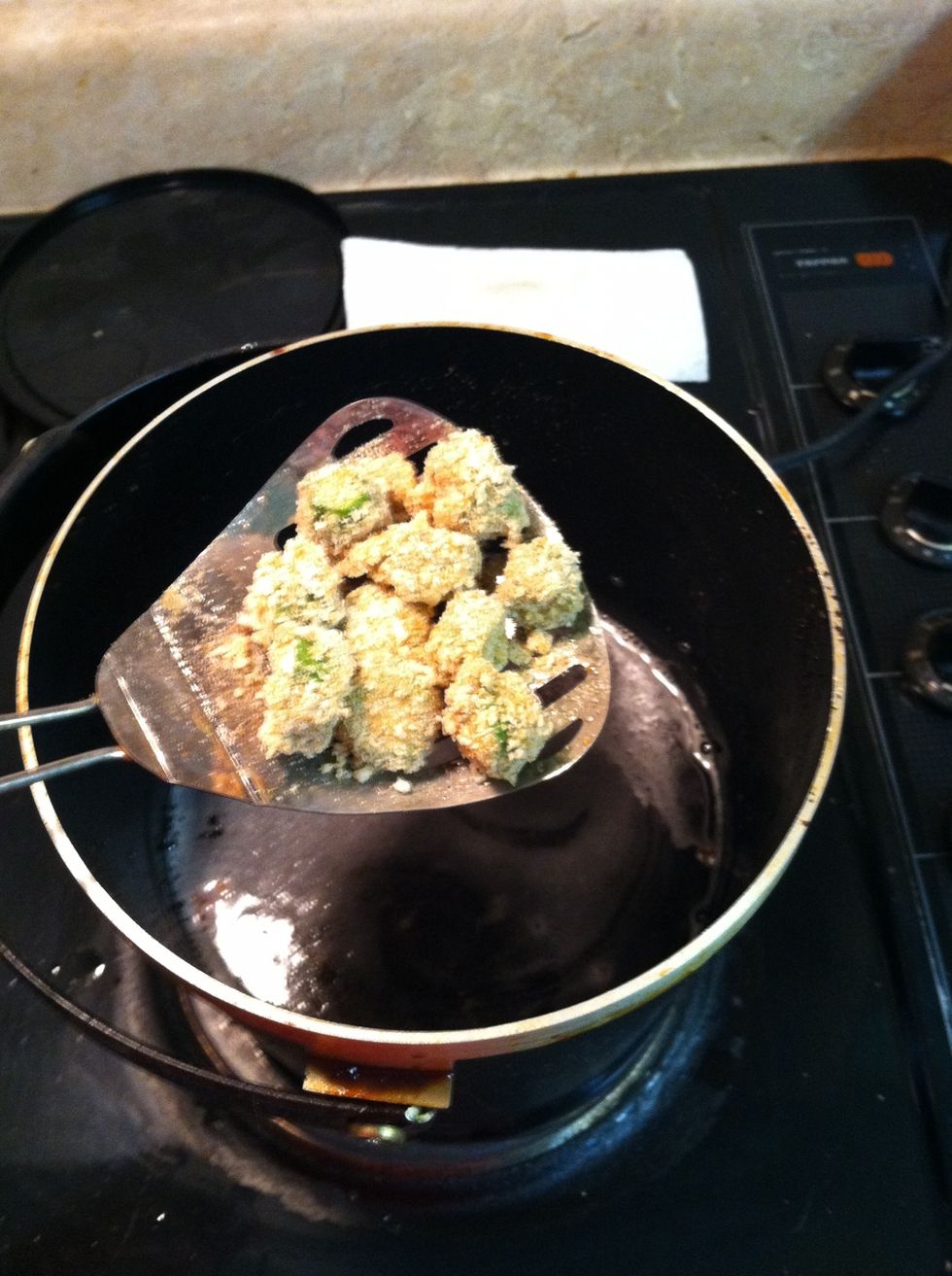 I loaded the okra on my fry daddy spoon.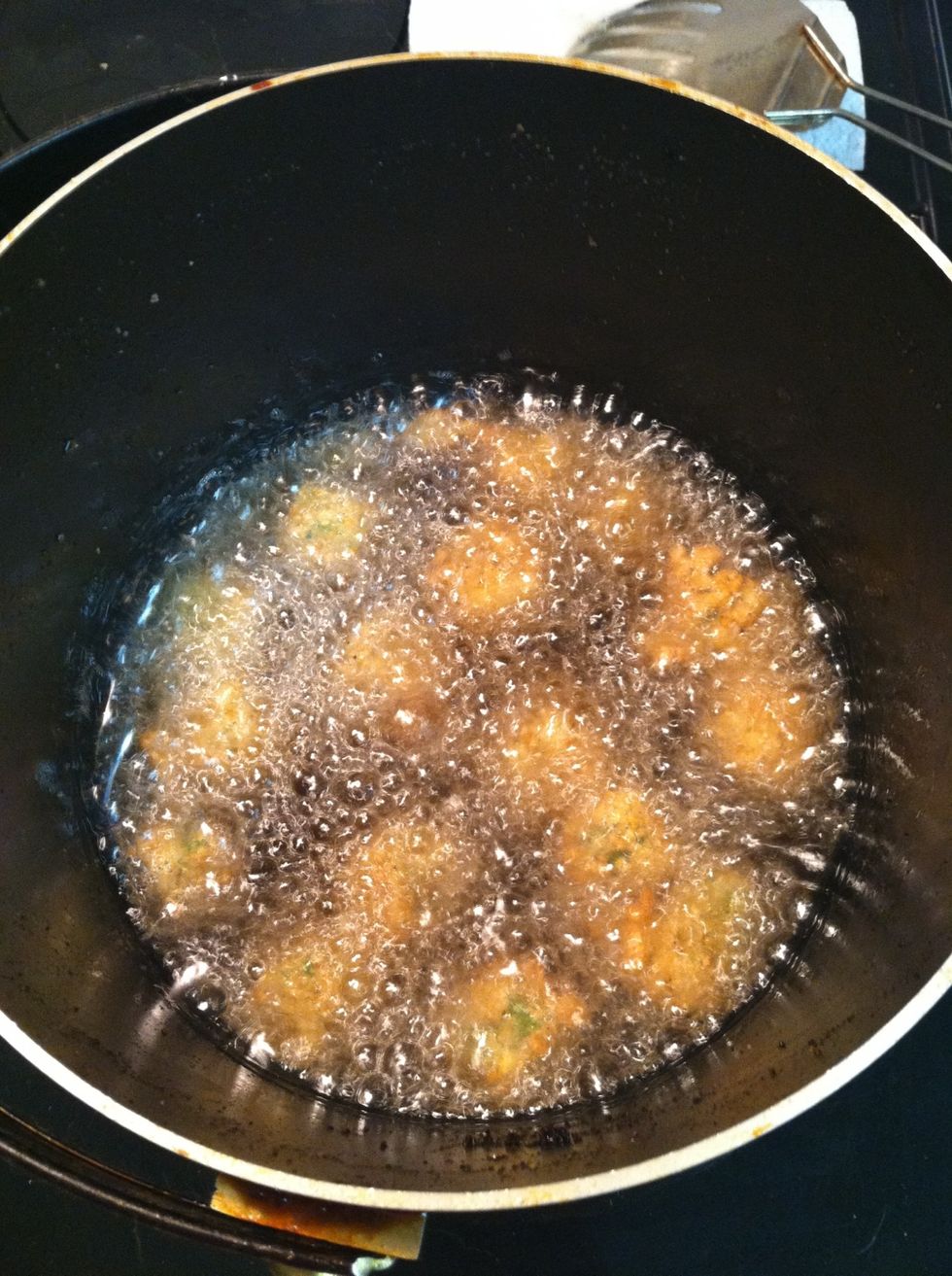 Carefully added to fryer.
Cook for 1-2 minutes...these babies cook FAST!!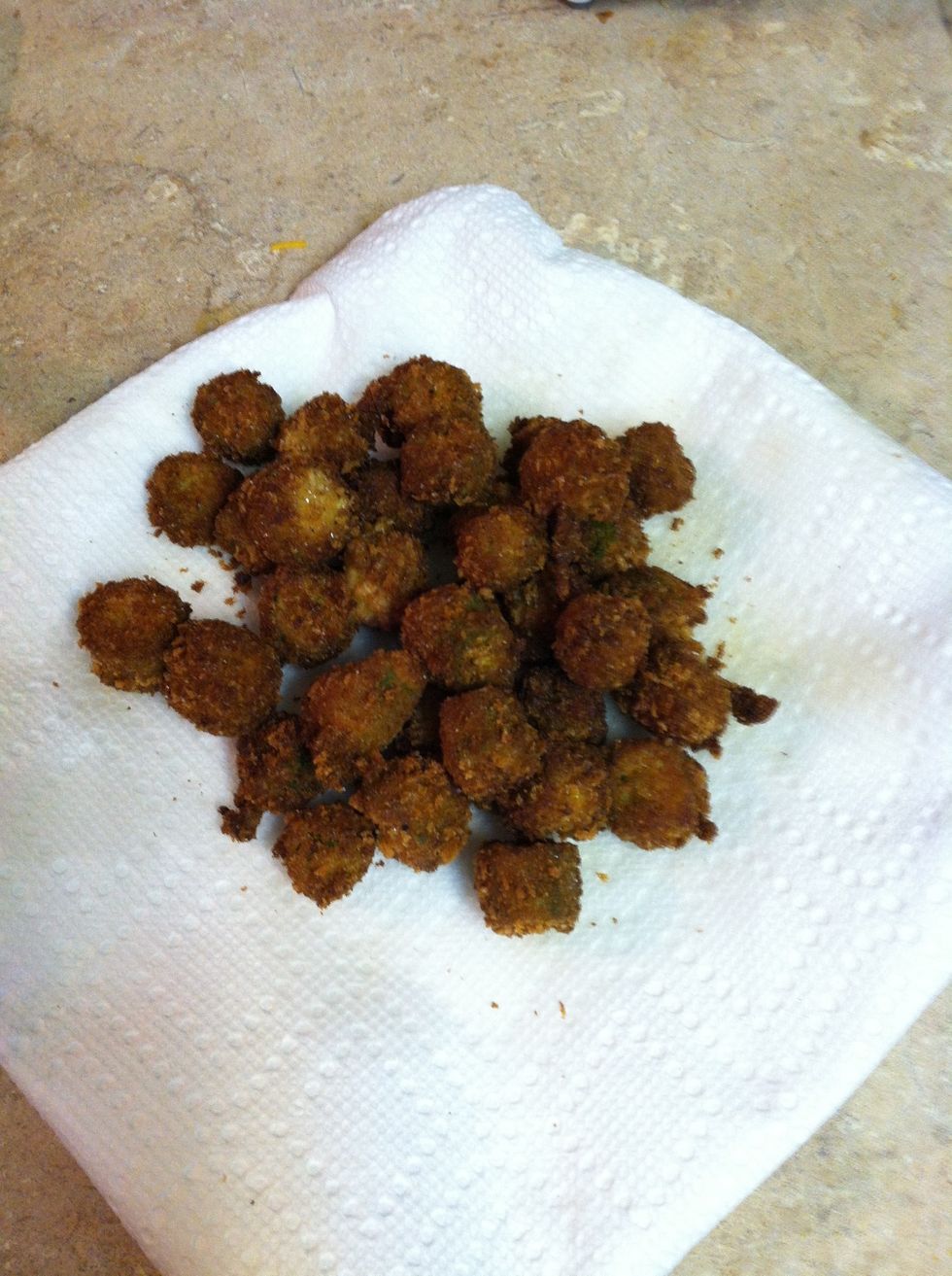 Remove from heat & drain on a paper towel.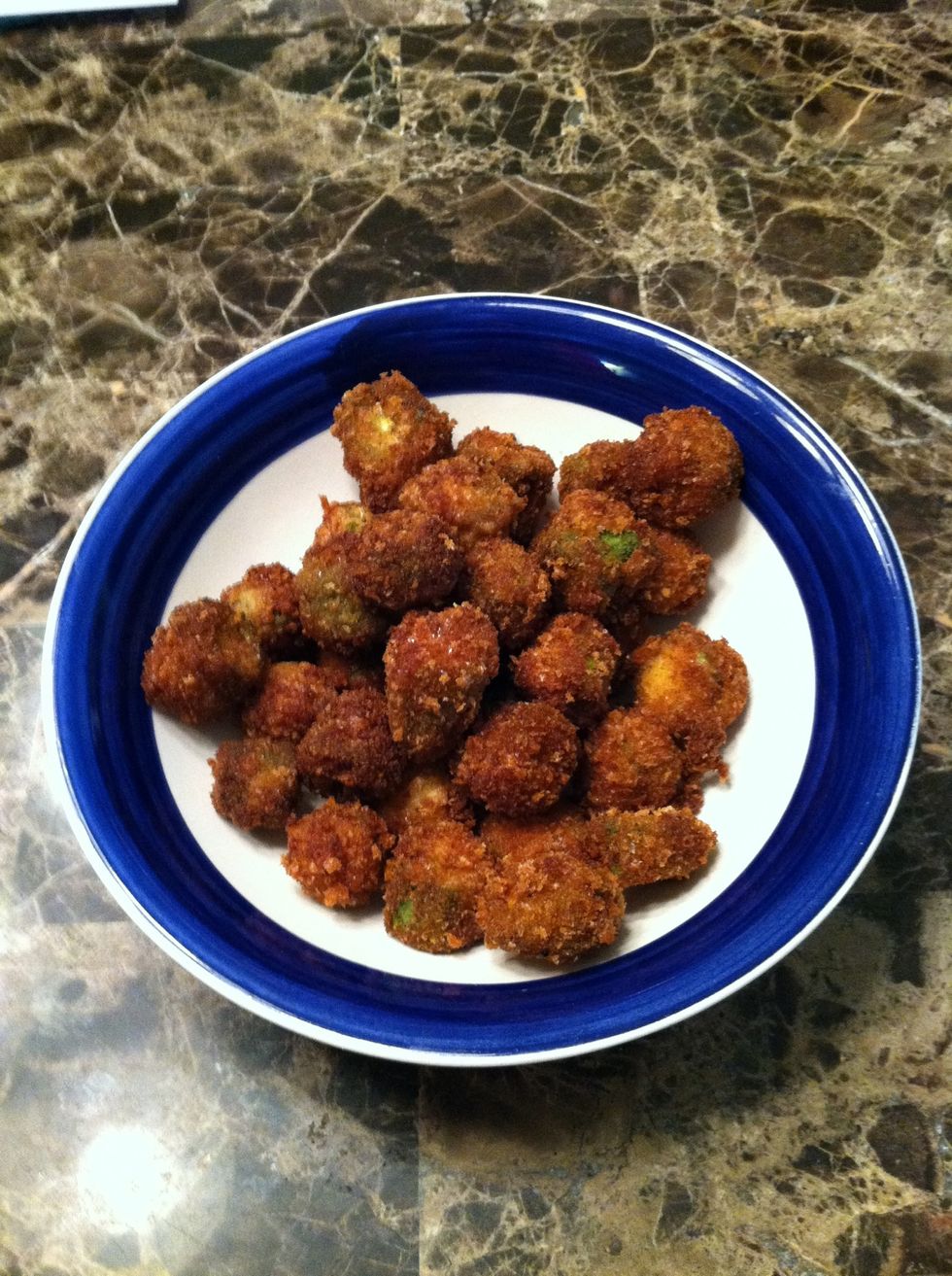 ENJOY!! ✌❤😃🎶
10.0 Okra pods, washed
1/4tsp Salt
1.0tsp Black pepper
Hot sauce (optional)
1.0c Bread crumbs
1.0 Egg, beaten
1.0tsp Seasoned salt
1/4tsp Paprika