This dish is pretty simple to make and has a lot of nice nutritional stuff in it–you can forego the butter if you want and just use oil.
18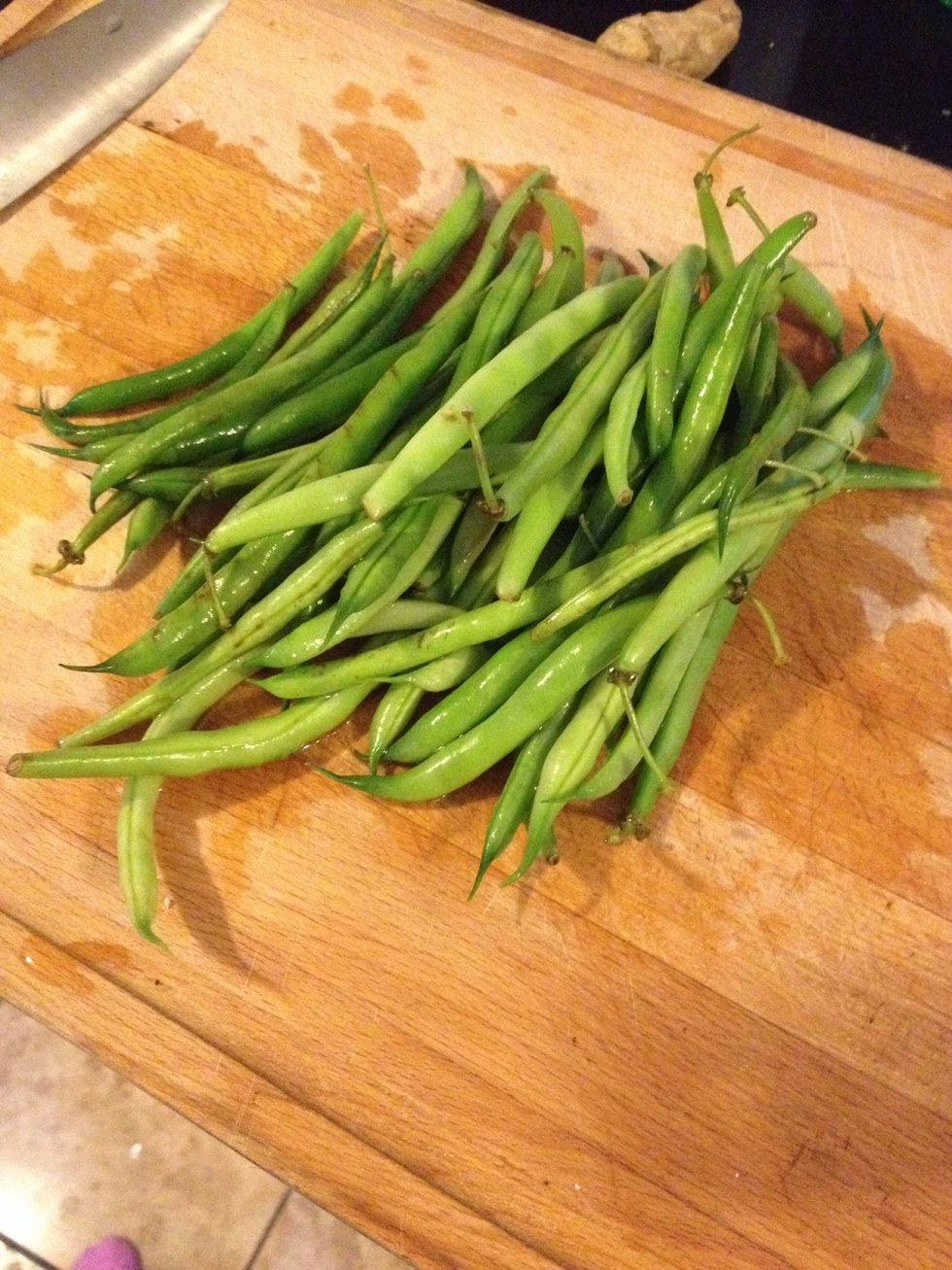 Trim the green beans by "snapping" off the ends–fresh beans will snap easily, and if there is a fiborous, stringy seam along the bean, this can be pulled off as well.
Bring a pot of lightly salted water to a boil and add the green beans. Allow to cook 2-3 minutes.
Remove the beans from the hot water and place in an ice bath for 1 minute.
This is called blanching–it stops the cooking process, keeps the beans crisp and maintains the bright, green color of the beans. After a minute, drain the beans.
While the beans drain, heat olive oil and butter in a skillet. Add sliced onion, garlic, ginger, and chili peppers and saute for 2 minutes.
Add drained green beans and continue cooking another 2 minutes. To finish, add soy sauce and sesame oil and mix well, then remove skillet from the heat.
And garnish the dish with toasted sesame seeds for optimal flavor potential.
1.0lb Green bean
1/2 Onion
2.0Tbsp Chopped Garlic
2.0Tbsp Chopped ginger
1.0Tbsp Butter
1.0Tbsp Olive oil
2.0Tbsp Soy sauce
1/2tsp Sesame oil
Garnish with sesame seed
Chili pepper to taste
Garlic salt or pepper to taste
Creative Traveler
I find recipe to cook for my family and turn the recipe to my visual cooking guide. Follow my guide or send me a request what to make next!