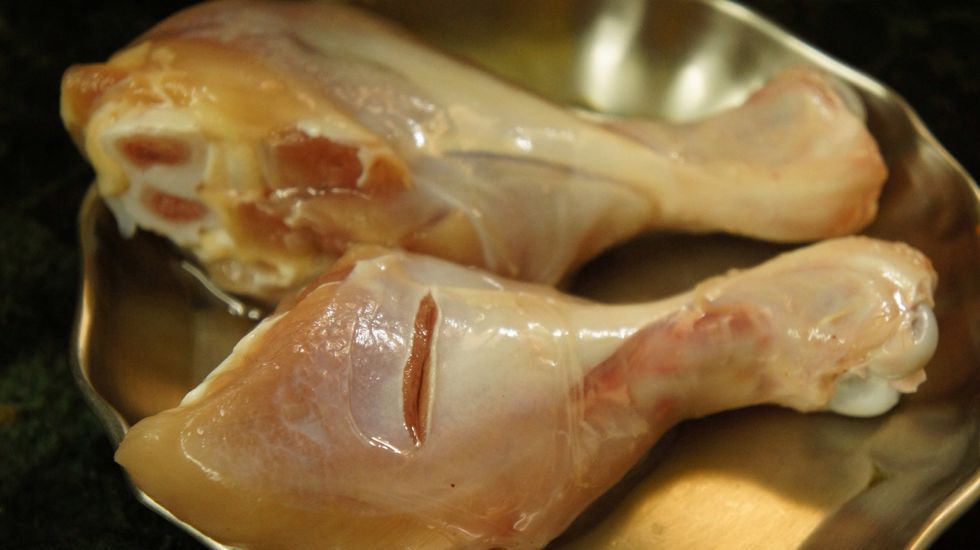 Take 2 chicken leg pieces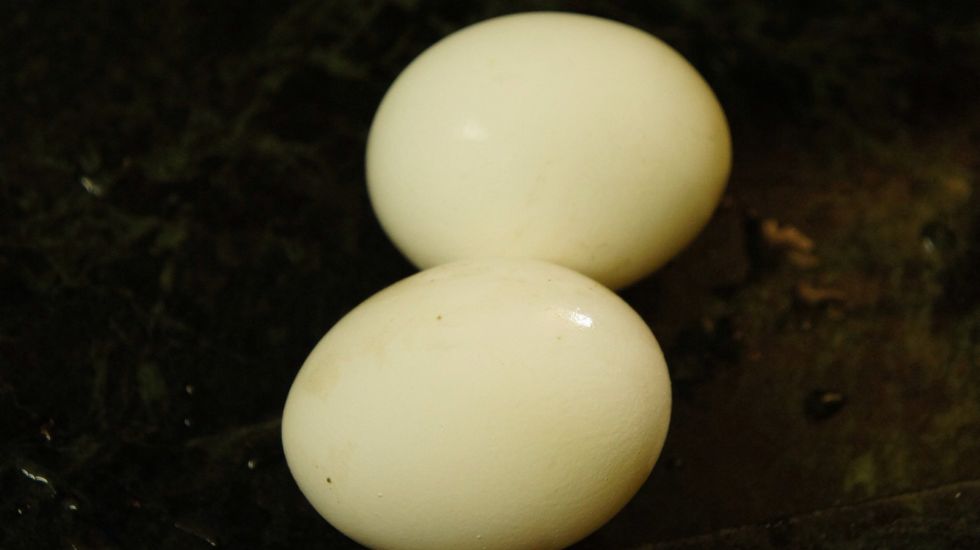 Eggs
Take 50gms of American cream onion potato chips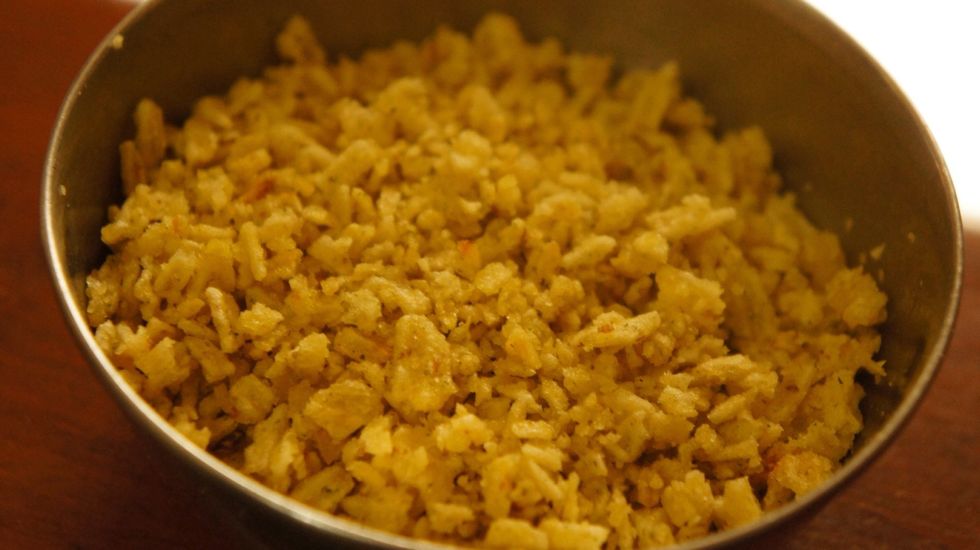 Crush the potato chips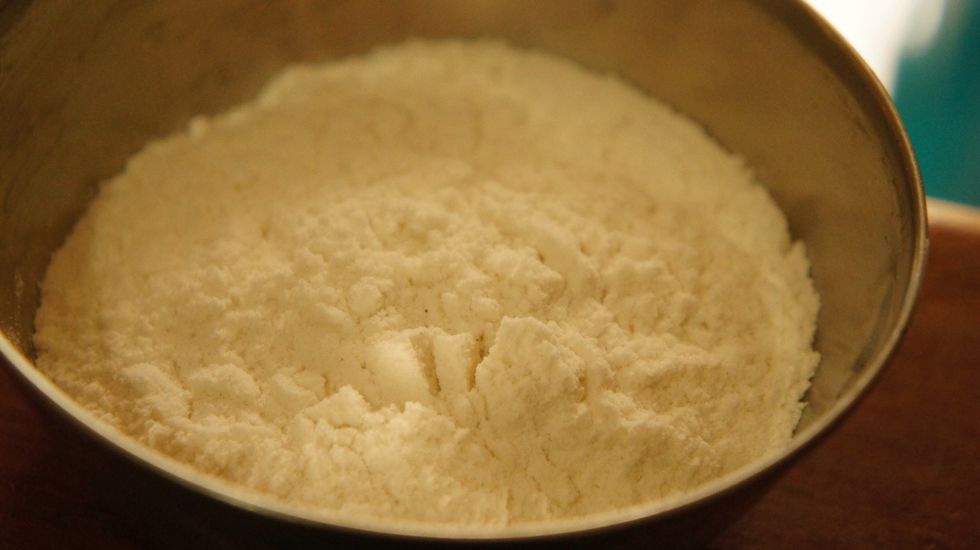 Rice flour- add salt and corn flour to it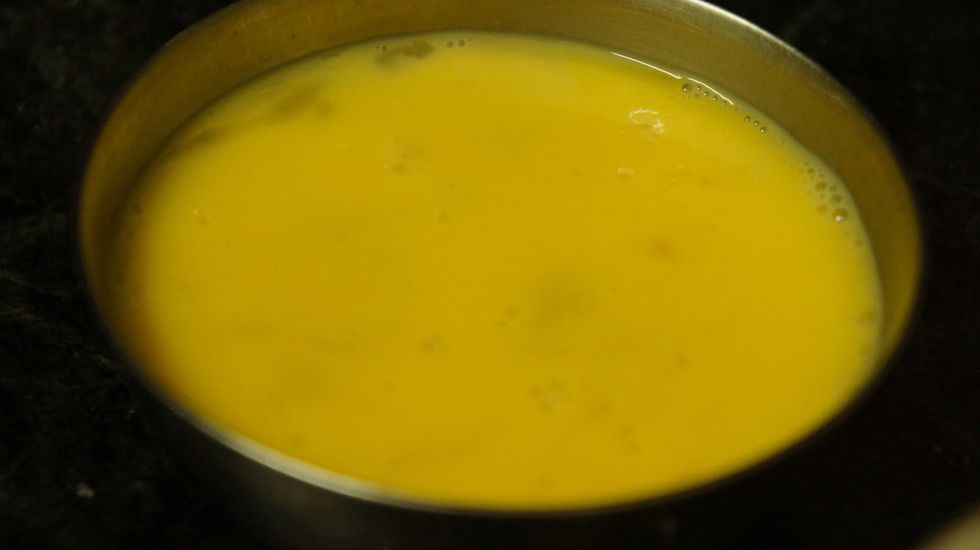 Egg mixture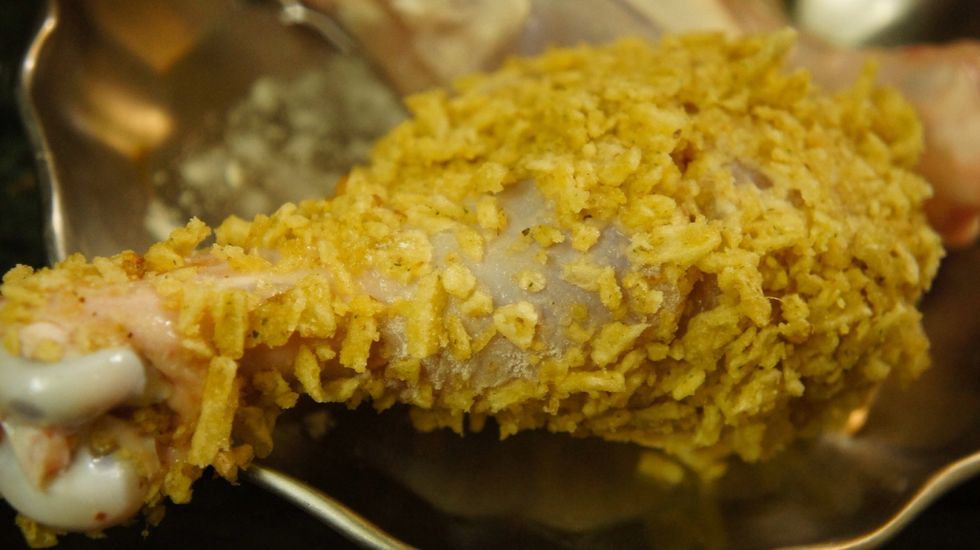 Now dip the chicken legs in egg mixture then rice flour and crushed potato chips in one step... And it looks like this...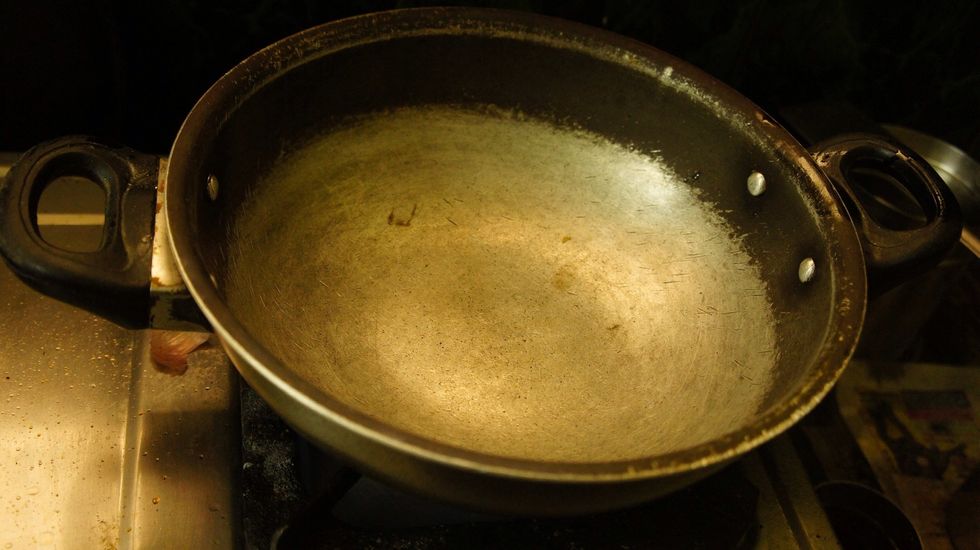 Now heat the pan
Heat the oil in a pan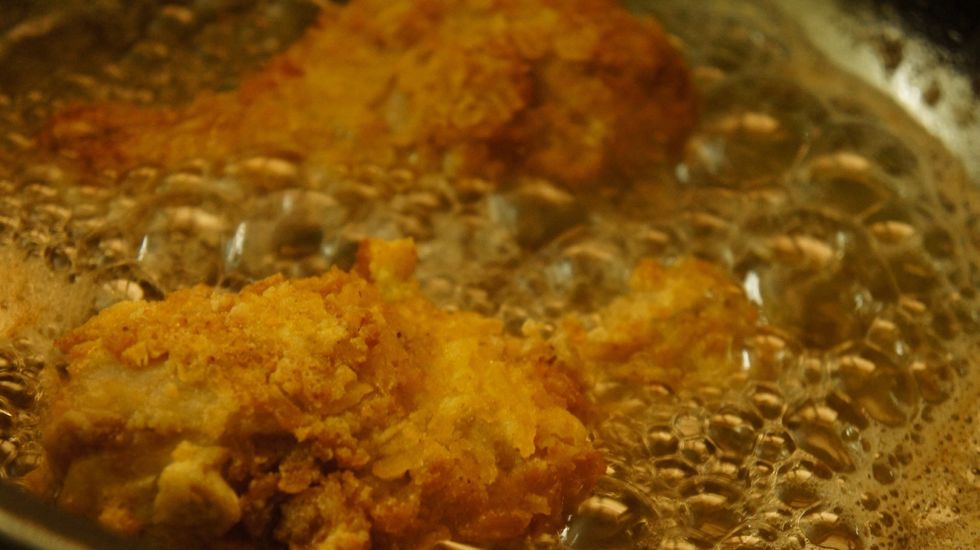 Now deep fry the chicken legs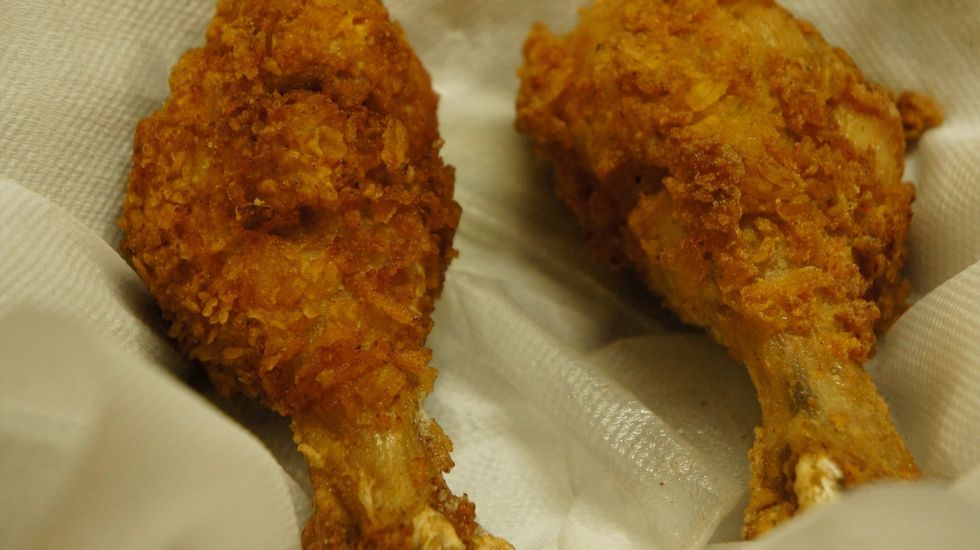 Now that's the deep fried chicken legs... Taste exactly matches with KFC bucket chicken...I'm loving it... My ❤ dish
Juicy fried chicken... Tastes good!!!
2.0 Chicken legs
1.0 Egg
1.0c Rice flour
1.0c Crushed American onion potato chips
1.0tsp Corn flour
1/2tsp Salt For taste