First, washed and drained well the chicken wings. Cut off the tip of each wing and cut the wing in half.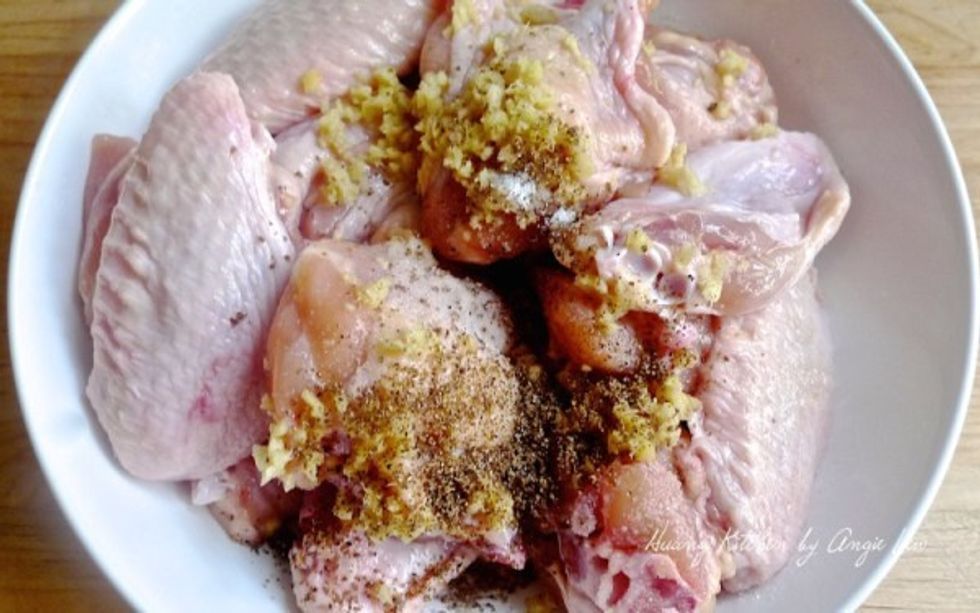 Season the drained chicken wings with salt, minced ginger and ground black pepper. Mix well together.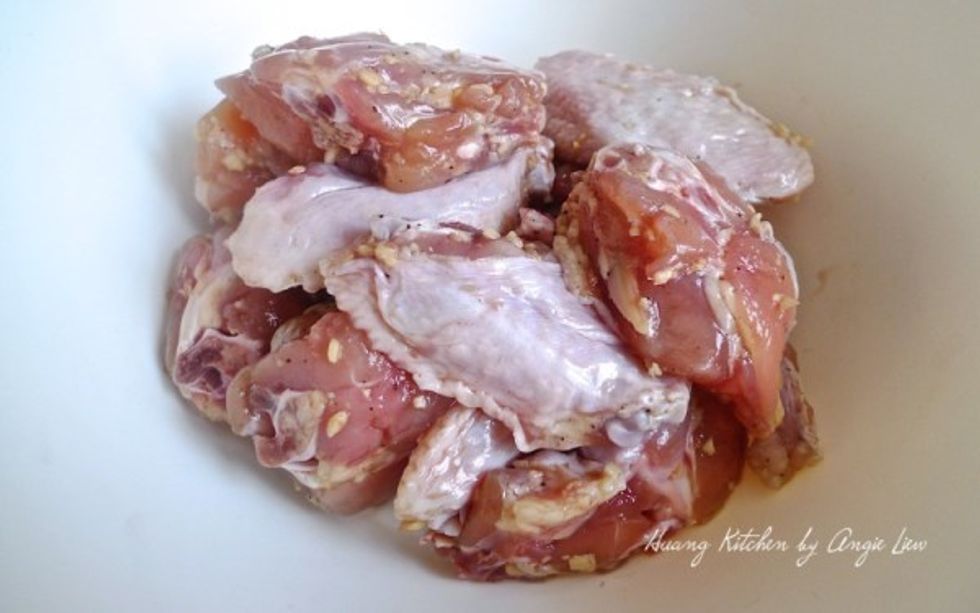 Cover with plastic wrap and leave to marinade in the refrigerator preferably overnight. This not only seasons the chicken but helps to dry moisture from the chicken making it easier to crisp.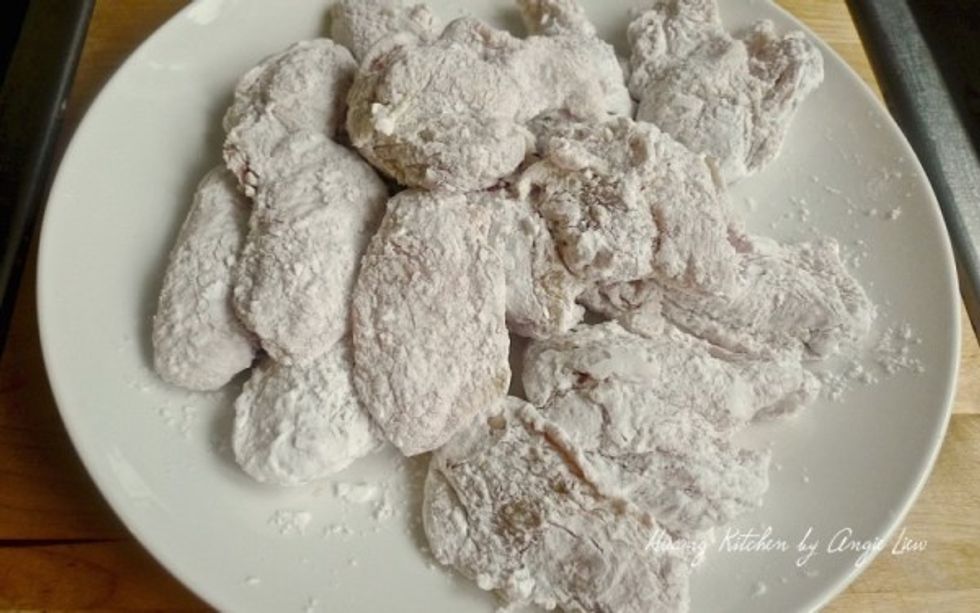 When about to fry the seasoned chicken wings, coat them, one at a time with potato starch or cornstarch, making sure the wings are well coated.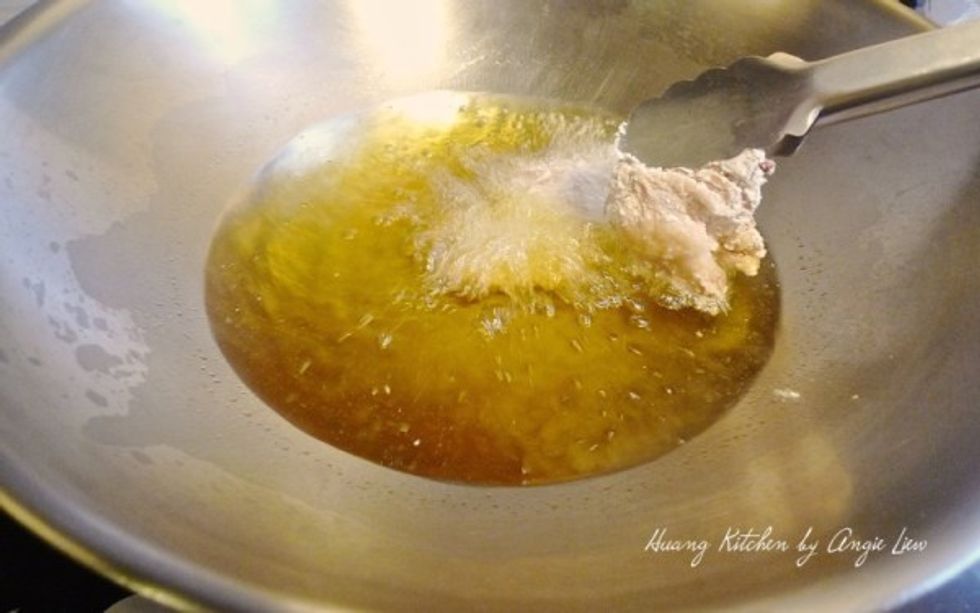 To fry the chicken wings, first heat up the cooking oil in a frying pan or pot for about 7 to 8 minutes over high heat. Then add in the coated wings, one at a time.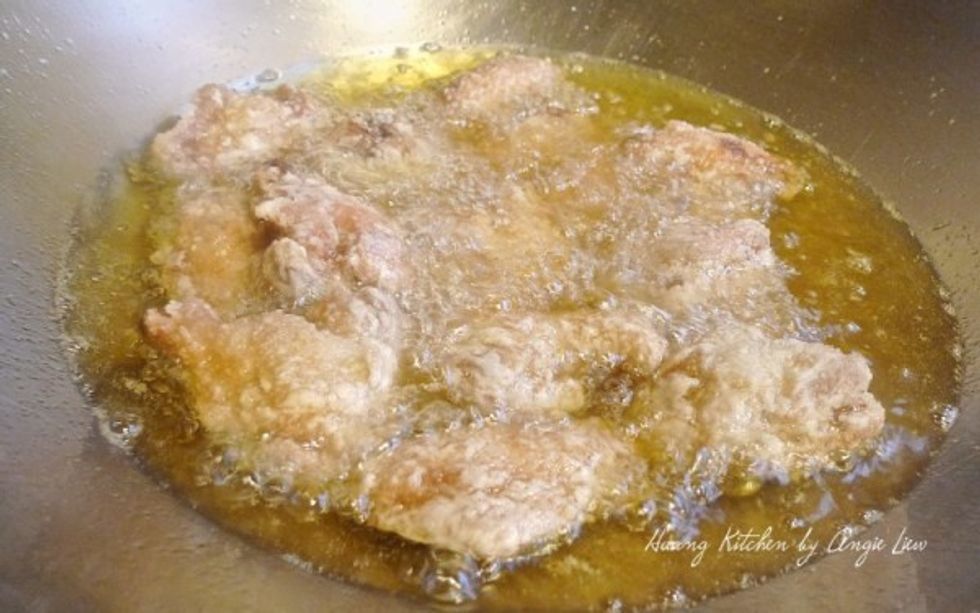 Cook over medium high heat for about 10 minutes, turning the chicken wings a few times with tongs.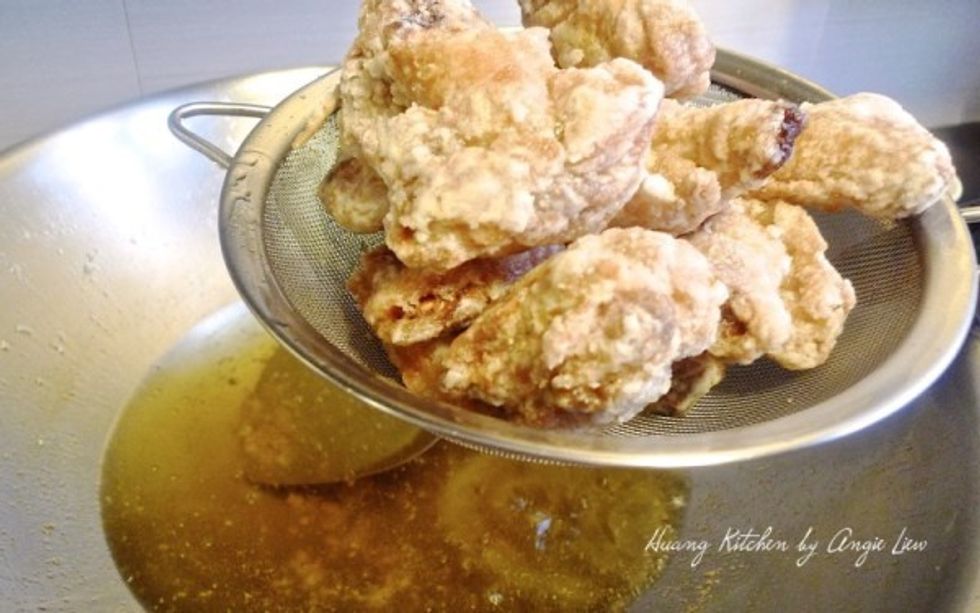 Remove the fried chicken wings with a strainer.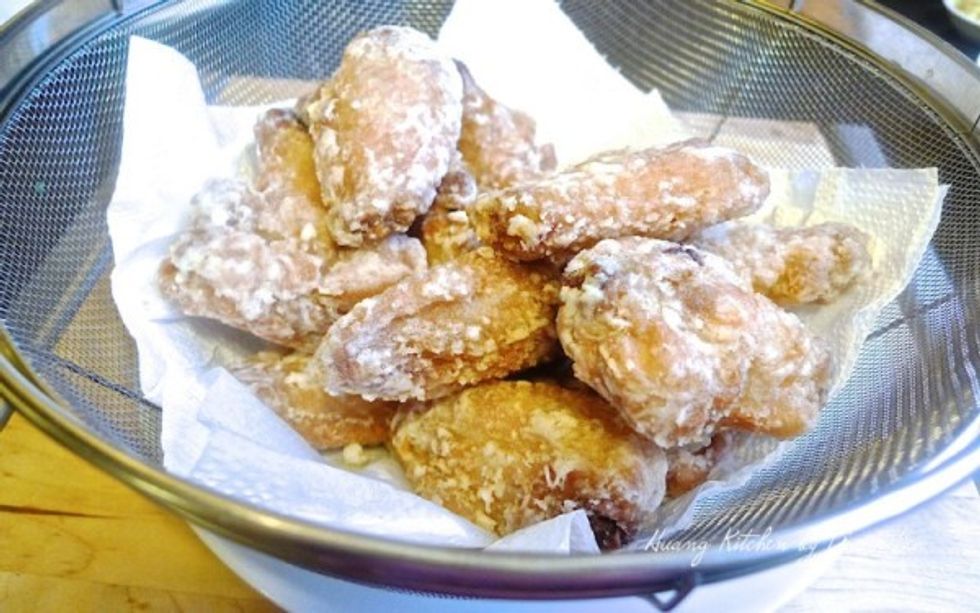 Transfer the fried chicken wings to drain on kitchen paper towels and let them sit for a few minutes.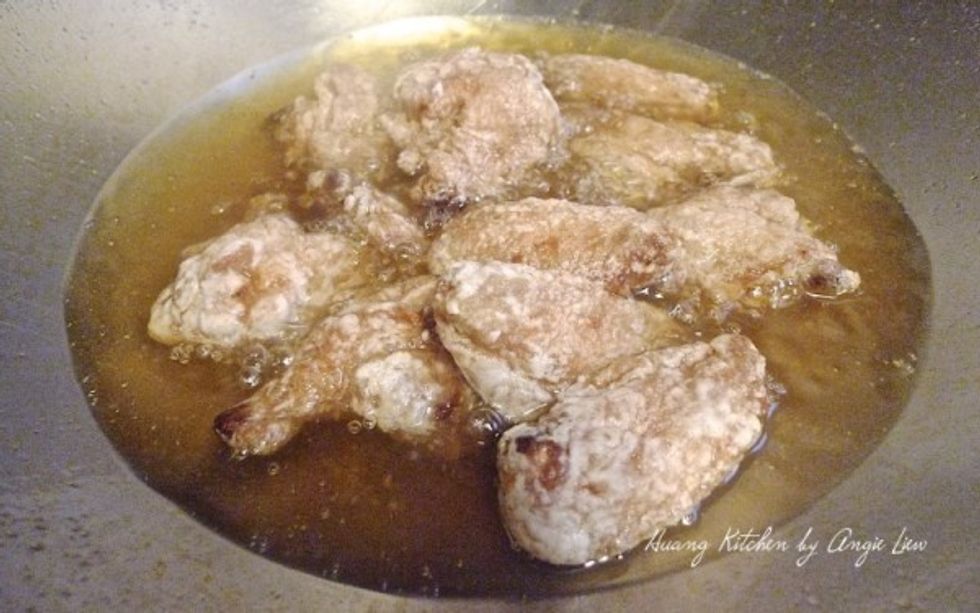 Reheat the oil over high heat and REFRY the wings for another 8 to 10 minutes until they are thoroughly cooked through, has turned golden brown and looked super crunchy.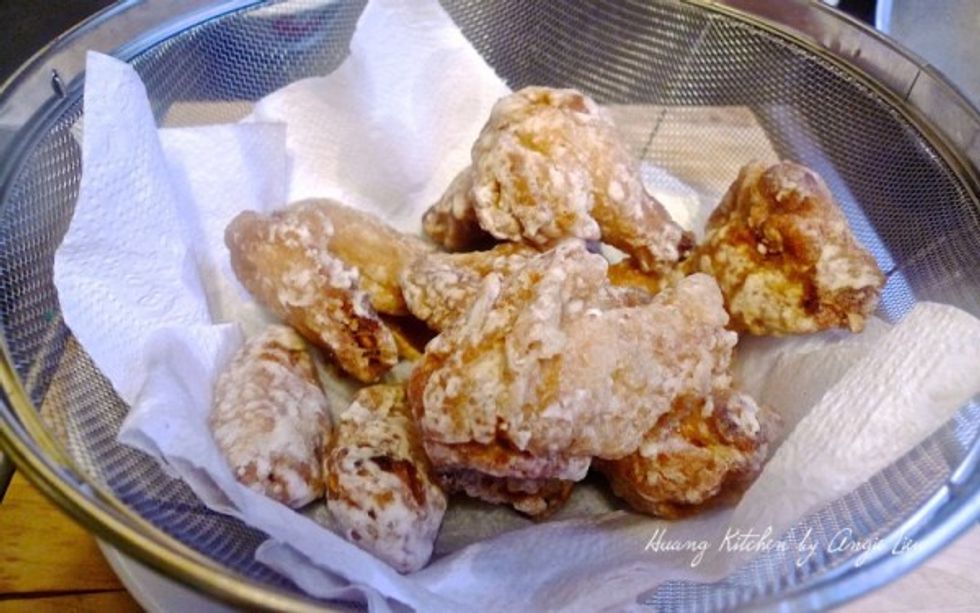 Remove the crunchy fried chicken using the same strainer. Then transfer the chicken wings for the second time onto strainer lined with kitchen paper towel to drain off excess oil.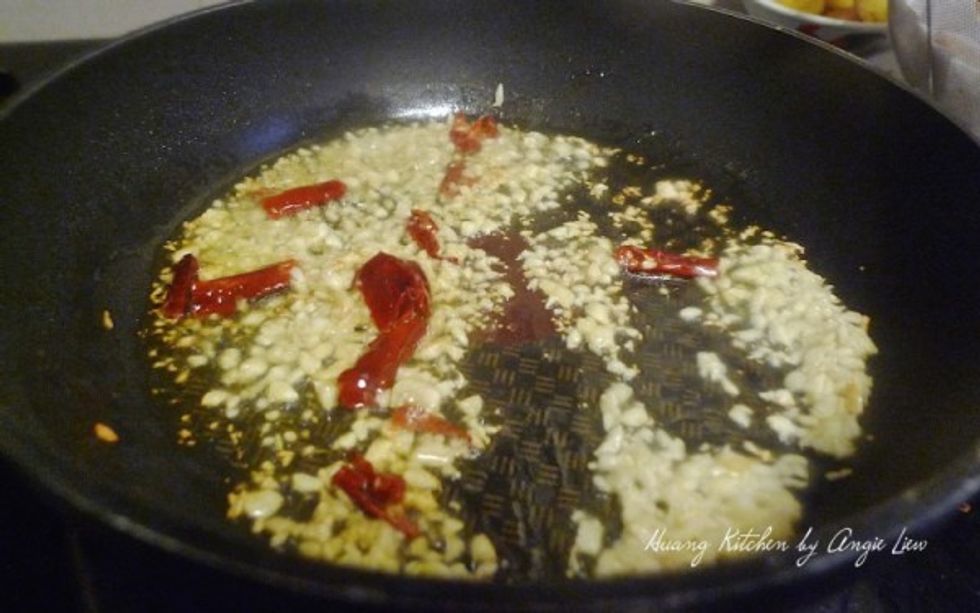 While the chicken wings are being fried, proceed to make the sweet and spicy glaze. Heat up some oil on a non-stick skillet. Add minced garlic and red chili pepper. Fry till aromatic.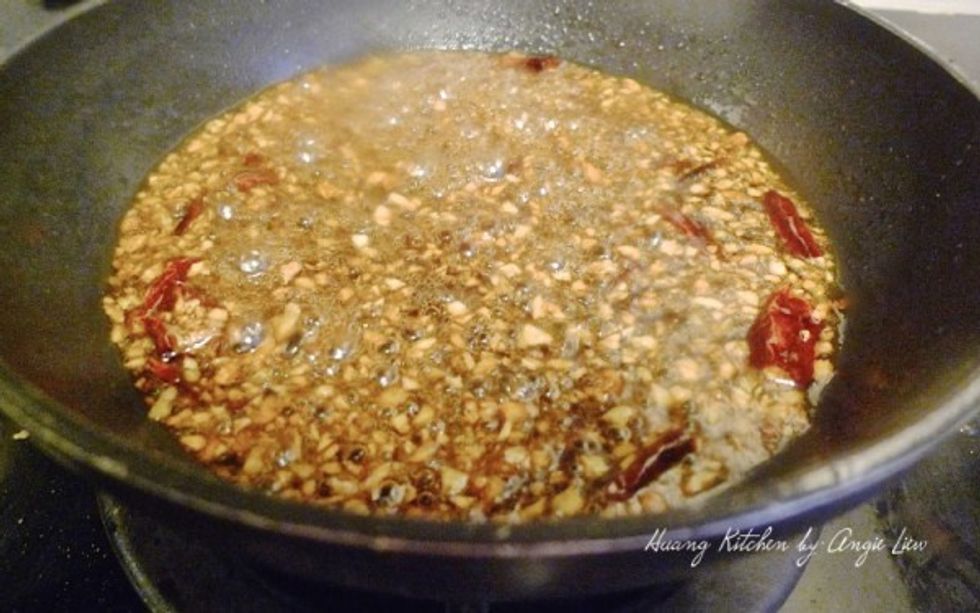 Then add in corn syrup, vinegar, soy sauce and dijon mustard. Stir and cook until it bubbles.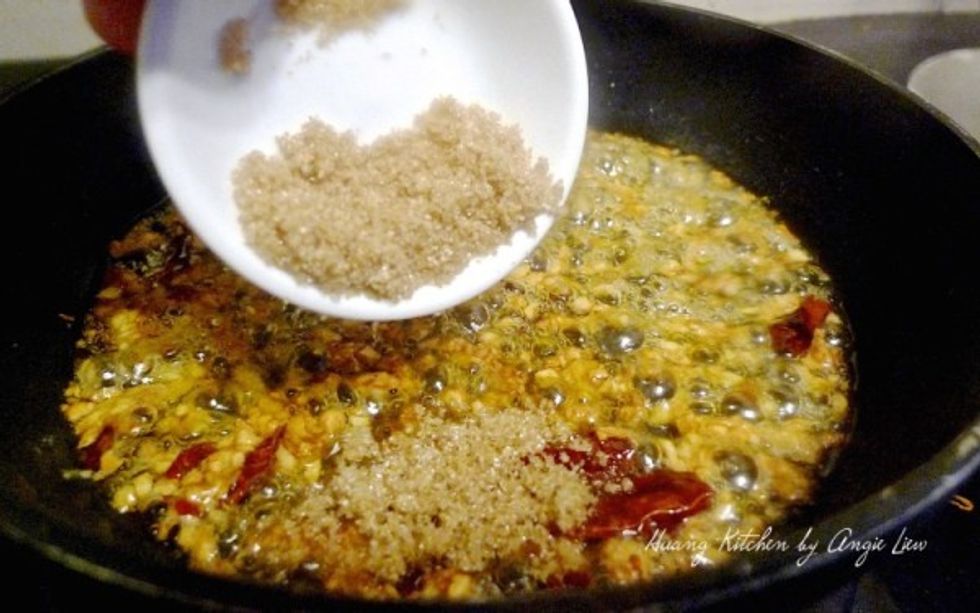 Lastly add in brown sugar and continue stirring until the sugar dissolved. Remove from heat and set aside.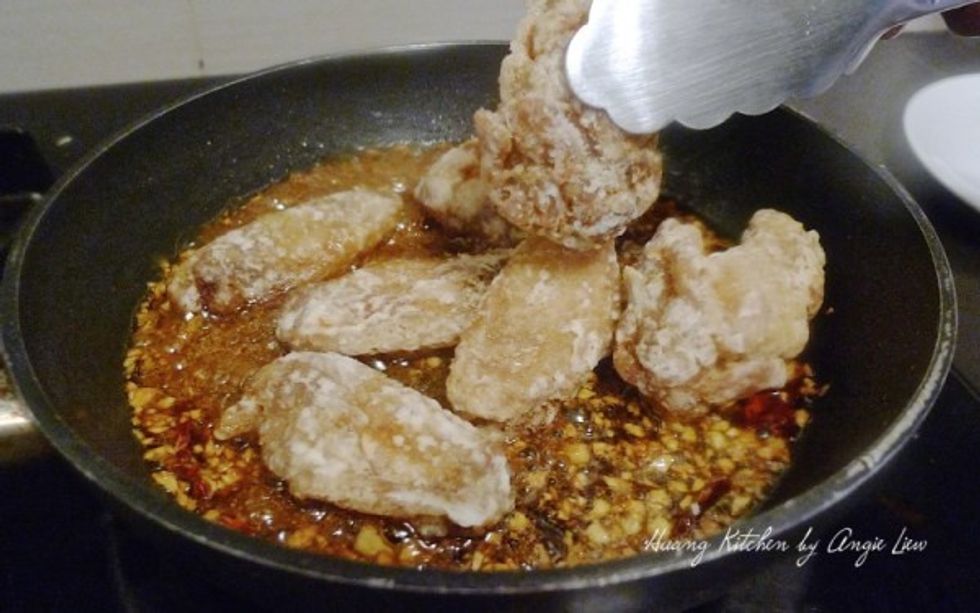 When the chicken is done, reheat the sweet,spicy and garlicky sauce until it bubbles. Then add in the hot crispy chicken wings.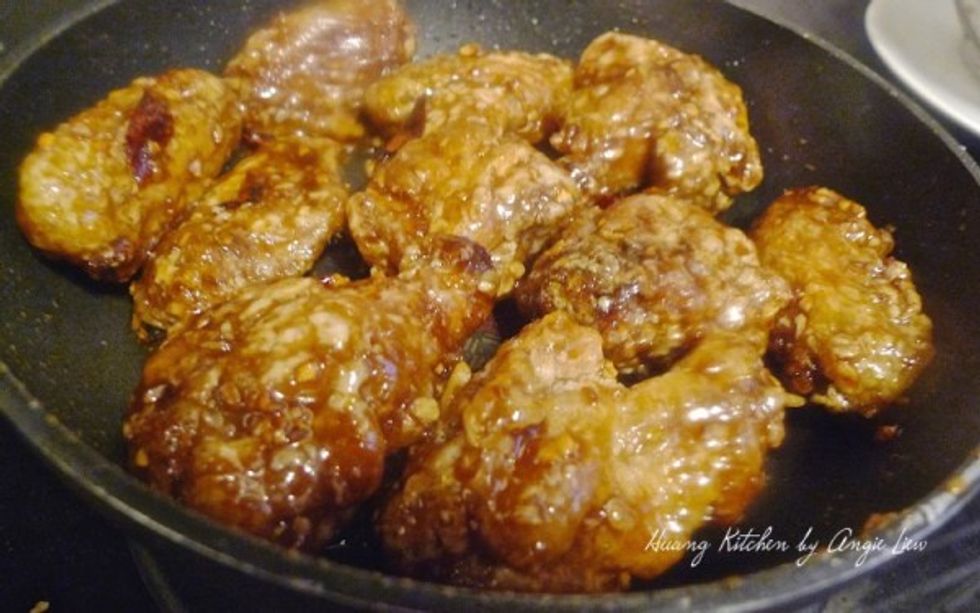 Lightly toss to ensure all the fried chicken wings are evenly coated with the sauce.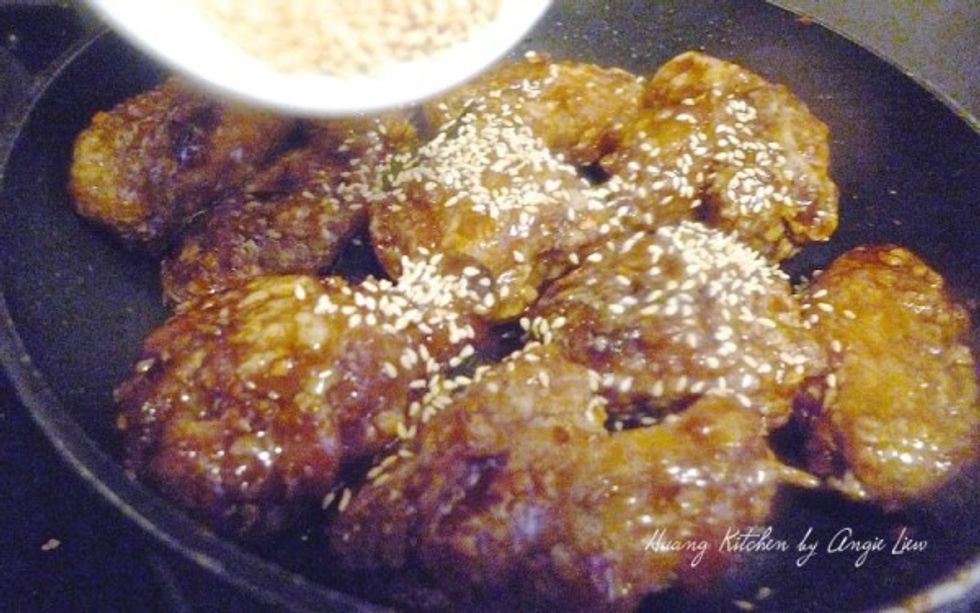 Lastly add in some toasted sesame seeds. And we're done!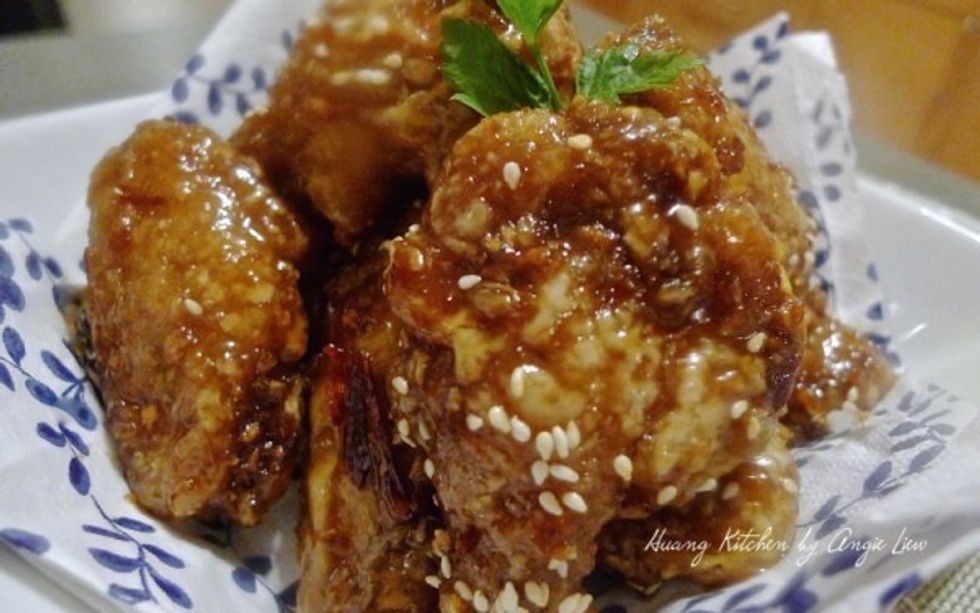 Remove from heat, transfer to a serving plate and serve immediately. For more, like us on Facebook and get instant updates on our latest recipes at www.Facebook.com/huangskitchen
1.0kg Chicken wings
1.0tsp Ginger, chopped
1/2tsp Salt
1/2tsp Ground black pepper
1/2c Potato starch or Cor
2.0c Peanut oil, enough for deep fry
1.0Tbsp Garlic, minced (Sauce)
1.0 Dried chili pepper, seeded, cut 1/2" each (Sauce)
2.0Tbsp Soy sauce (Sauce)
1/3c Corn syrup (Sauce)
2.0tsp Dijon mustard (Sauce)
2.0tsp Vinegar (Sauce)
2.0tsp Brown sugar (Sauce)
1.0tsp Roasted white sesame seeds (Garnish)
Huang Kitchen
For more step-by-step recipes and cooking tips, visit my website at \nhttp://www.huangkitchen.com