I've been hankering for some chicken and waffles! So I decided to whip them up as easy as I could! Try and enjoy!
13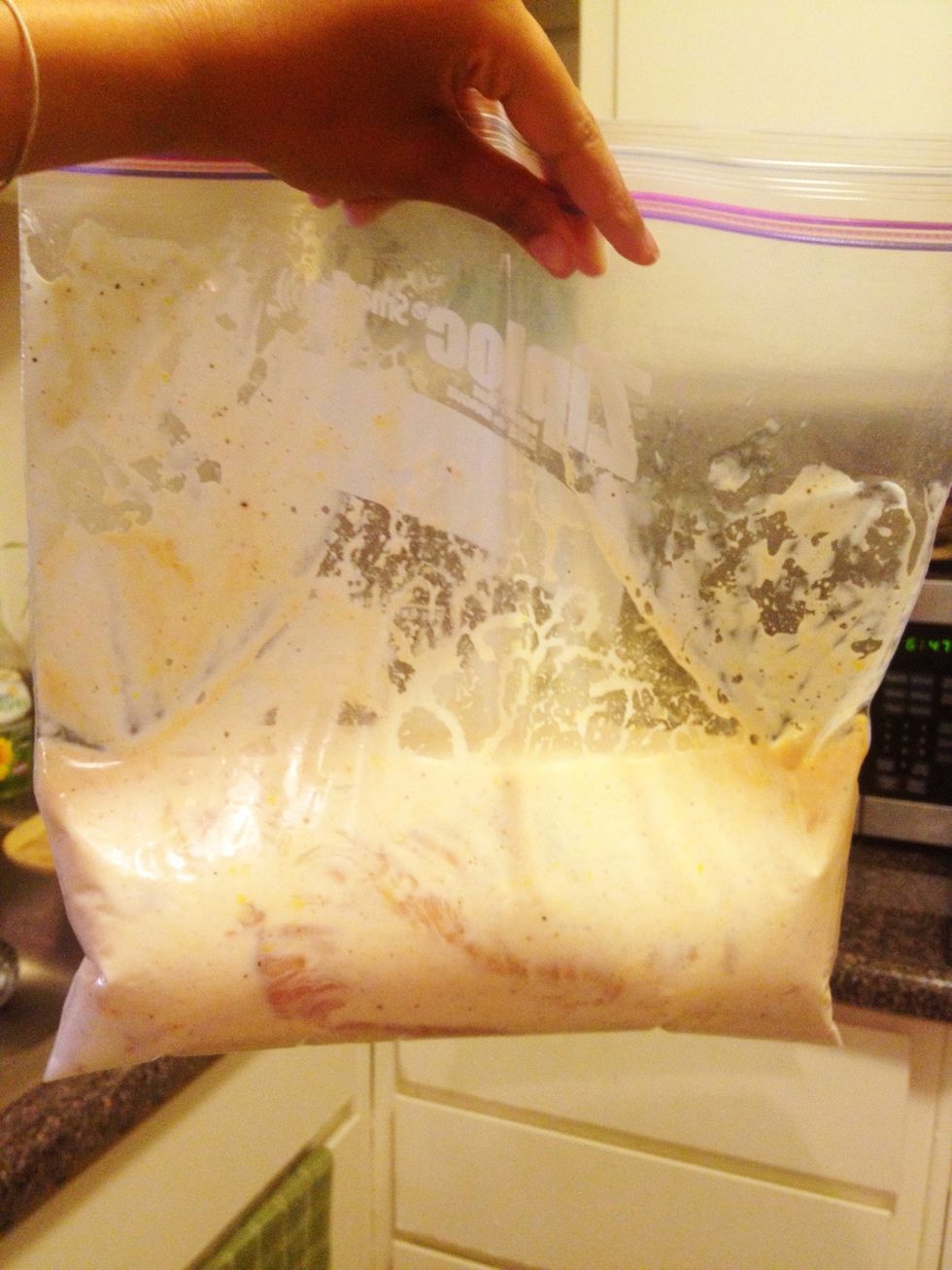 Pound the chicken breasts until they are even. Pour butter milk into a medium bowl and add the salt, pepper, paprika, onion powder and garlic salt. Mix and pour over chicken. Refrigerate for 24 hours.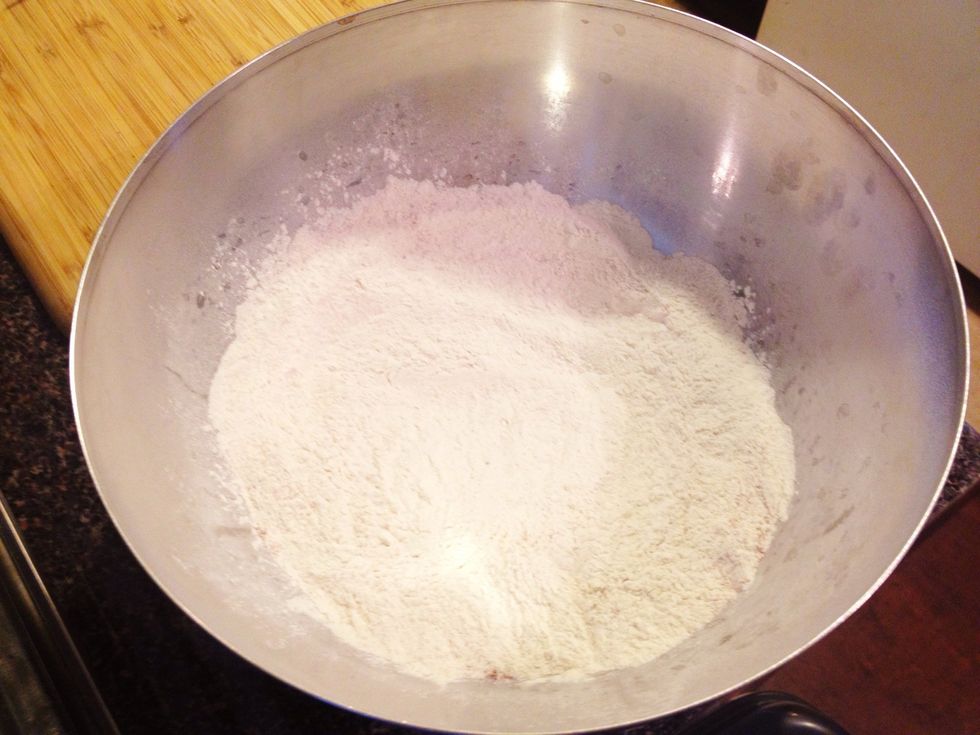 Add the kosher salt, pepper and paprika to the flour and mix well with a fork.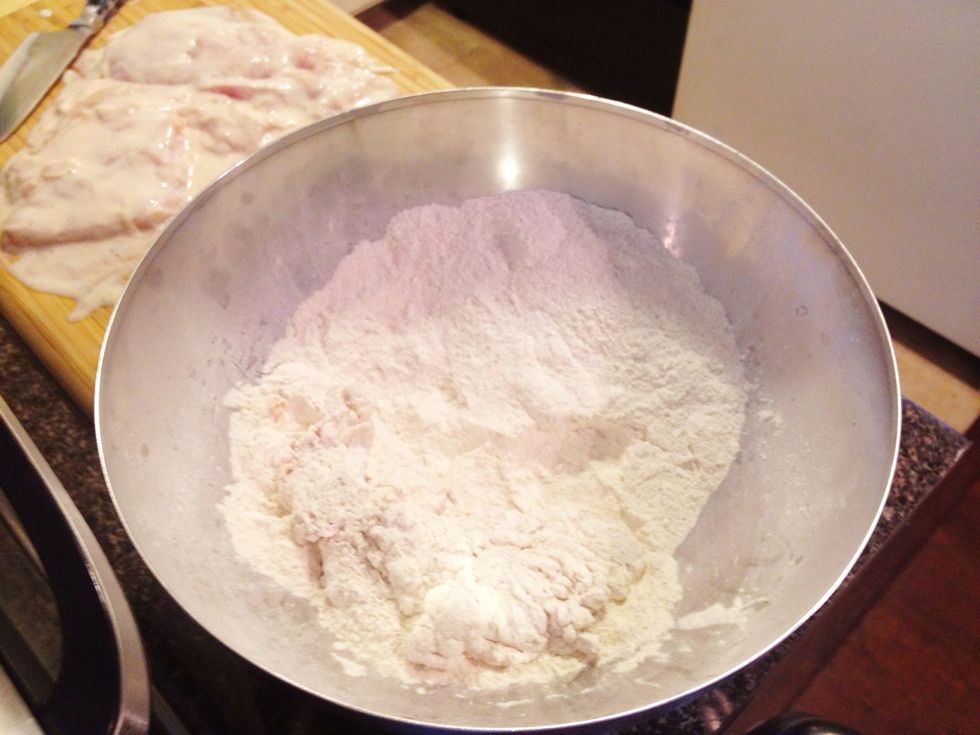 Add your Chicken that was marinated in the buttermilk overnight. 🍗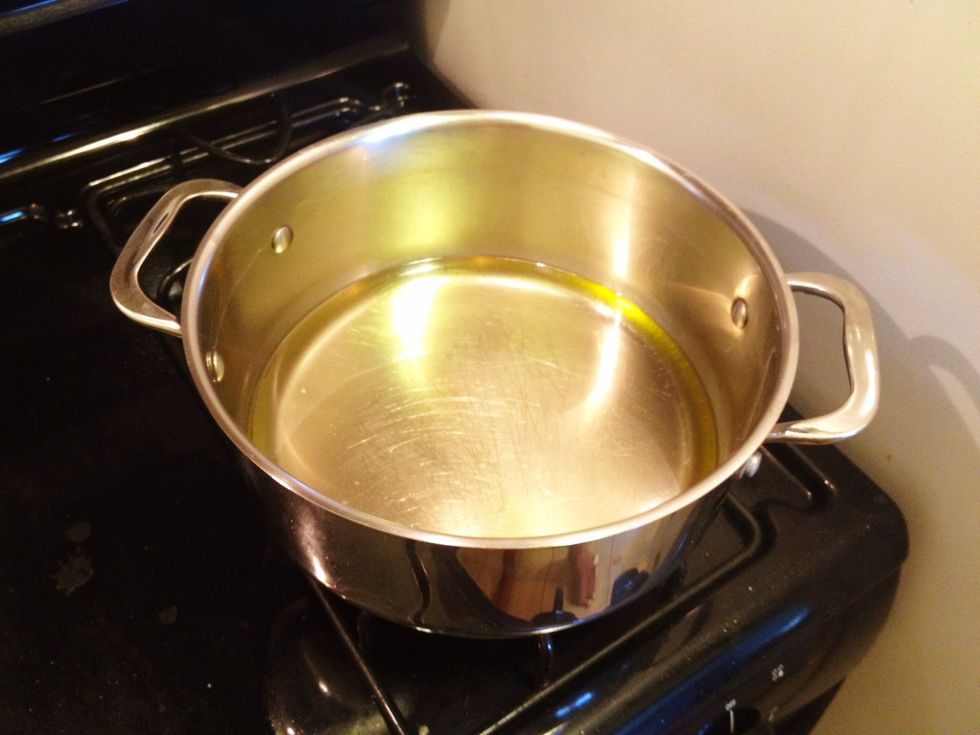 Pour vegetable oil in a pot and heat over medium.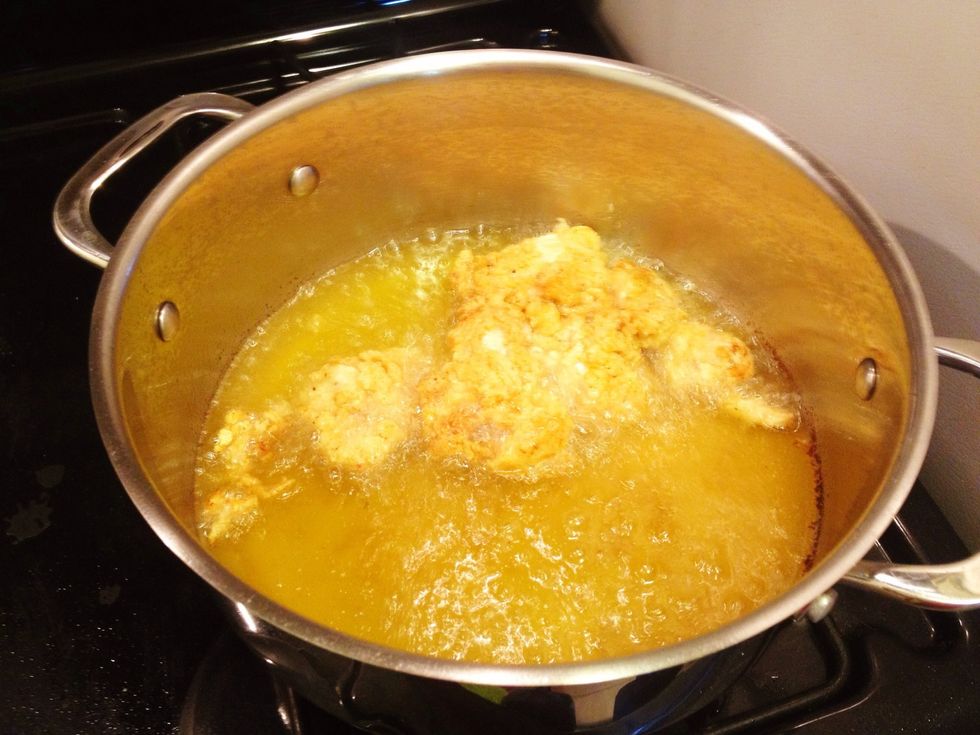 Let the oil heat up (about 7 mins) and carefully add the chicken.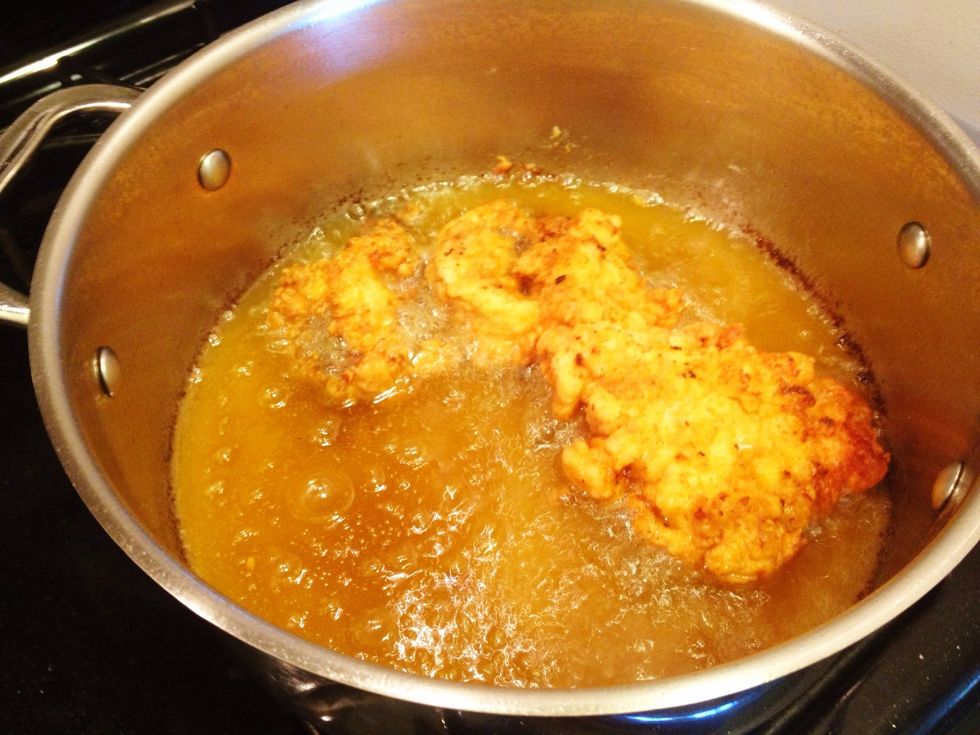 You want to cook each side for 5 minutes for a total of 10 minutes.
Toast the waffles as directed on the package. You can always make your own home made waffles. I could not because I don't have a waffle iron. 😒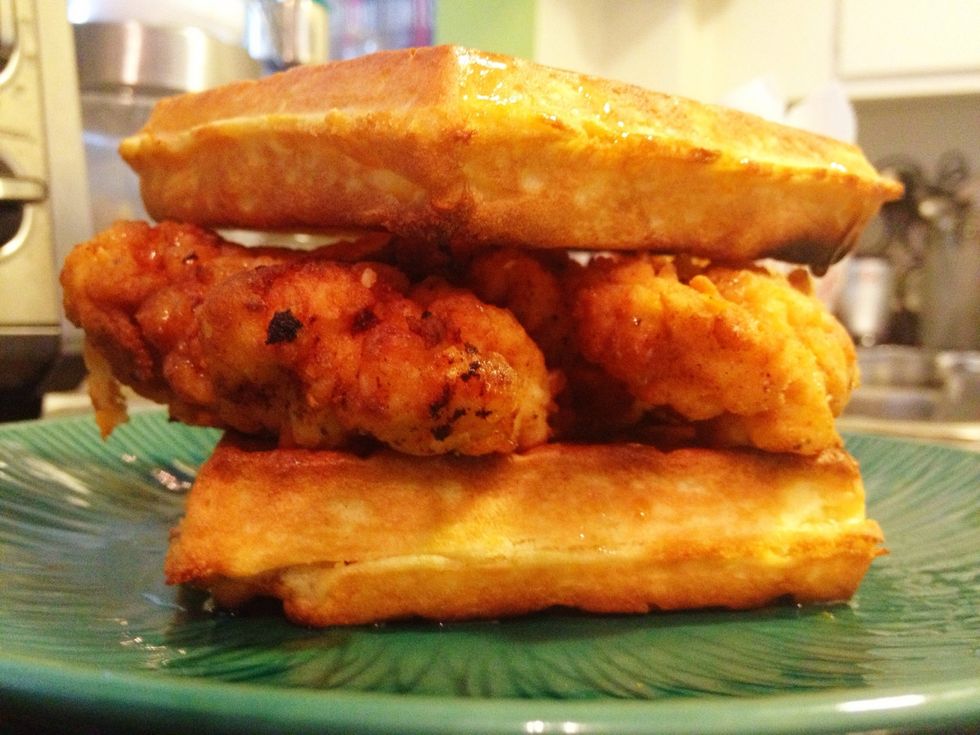 I like to butter up the bottom waffles and pour maple syrup on them, add the chicken and pour a little more maple syrup and then stack on the other waffle. 😊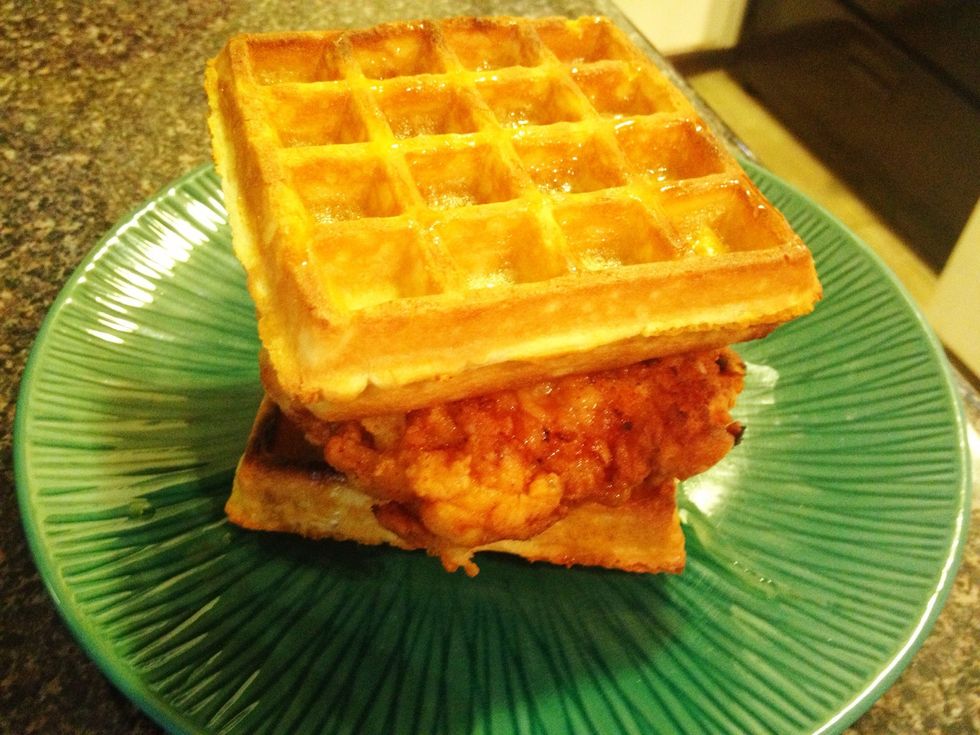 Voila! Nice and warm, moist with the perfect mix of salty and sweet!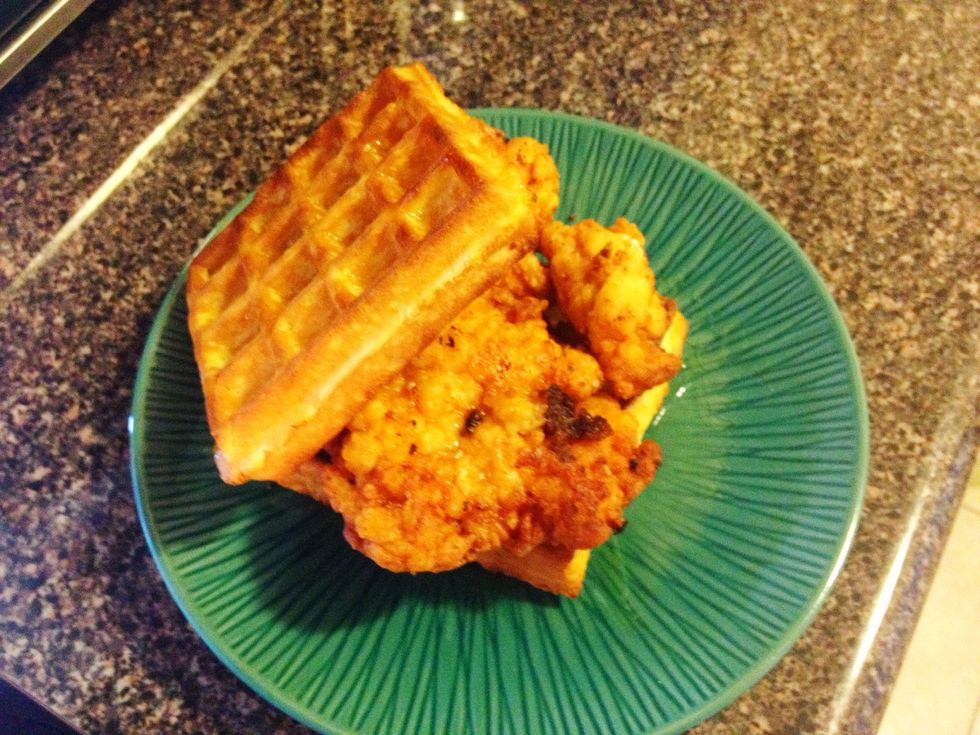 Drooling yet?! I have to give myself a few pats on the back because these turned out amazing! 😊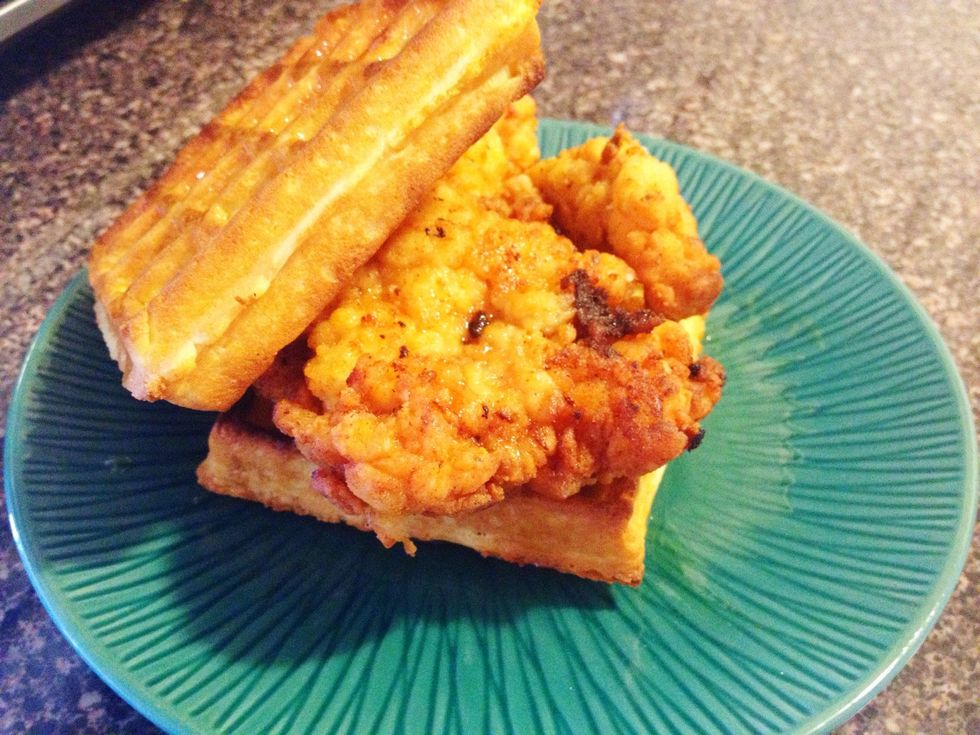 Close up of its sexiness.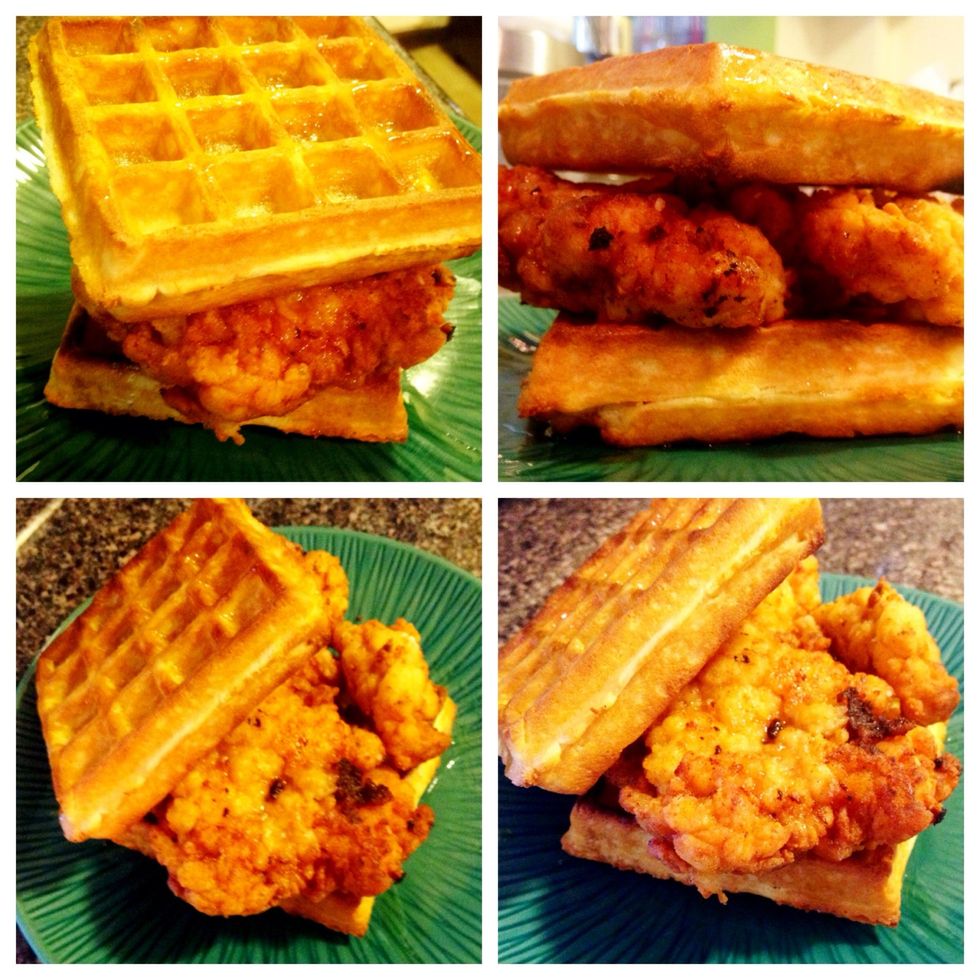 👍👍👍👌👊
2 Chicken Breasts (Pounded thin)
2 Cups Buttermilk
1 Tbs Paprika
1 Tbs Kosher Salt
1 Tbs Pepper
1 Tbs Onion Powder
1/2 Tbs Garlic Powder
3 cups Flour (dredging)
1 Tbs Paprika (dredging)
1 Tbs Kosher Salt (dredging)
1 Tbs Pepper (dredging)
1 Quart Vegetable Oil (for frying)
Frozen Waffles
Pure Maple Syrup