How to cook fried calamari with green tea sea salt
Cook Fried Calamari With Green Tea Sea Salt
116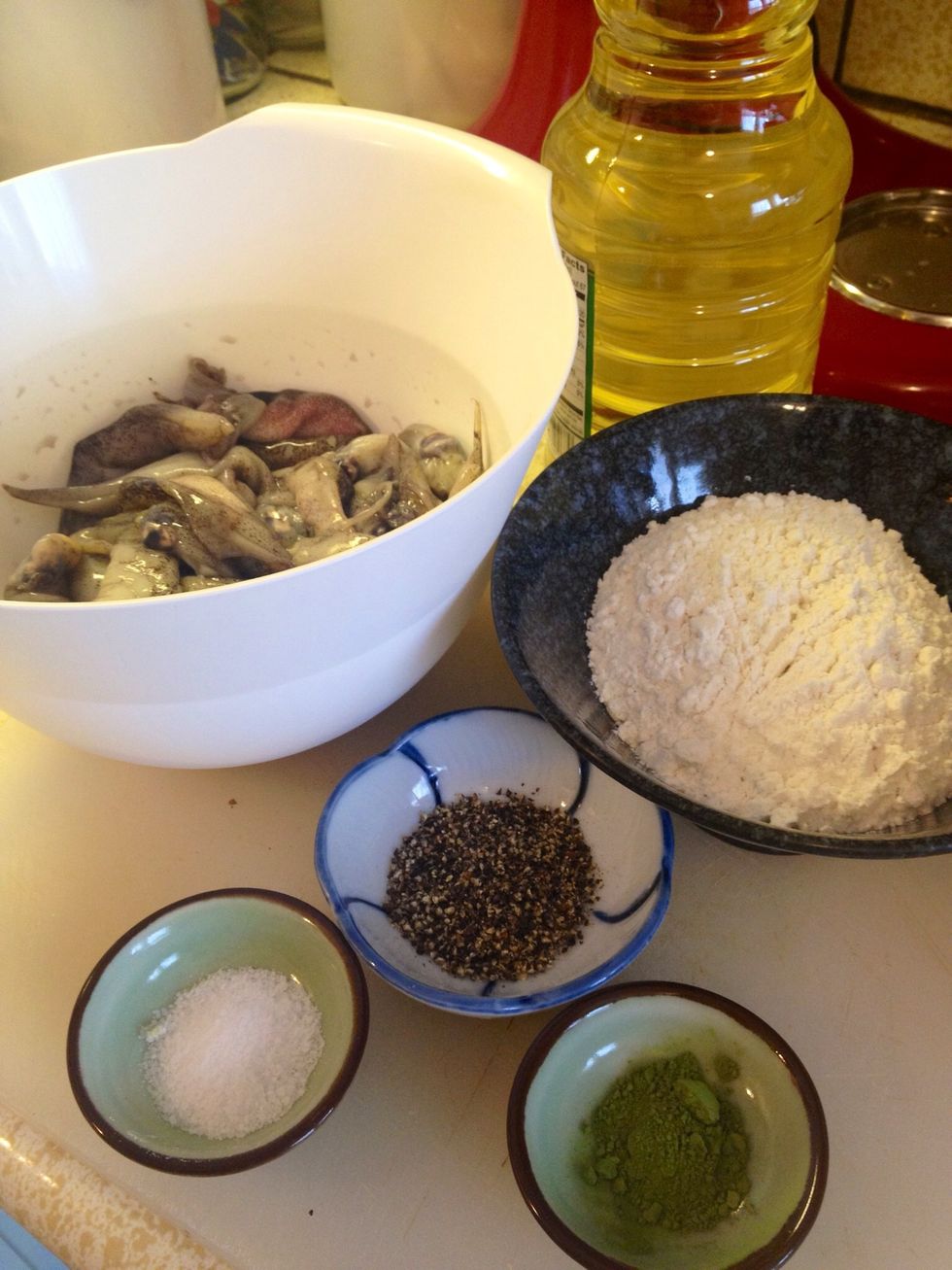 Good to go!!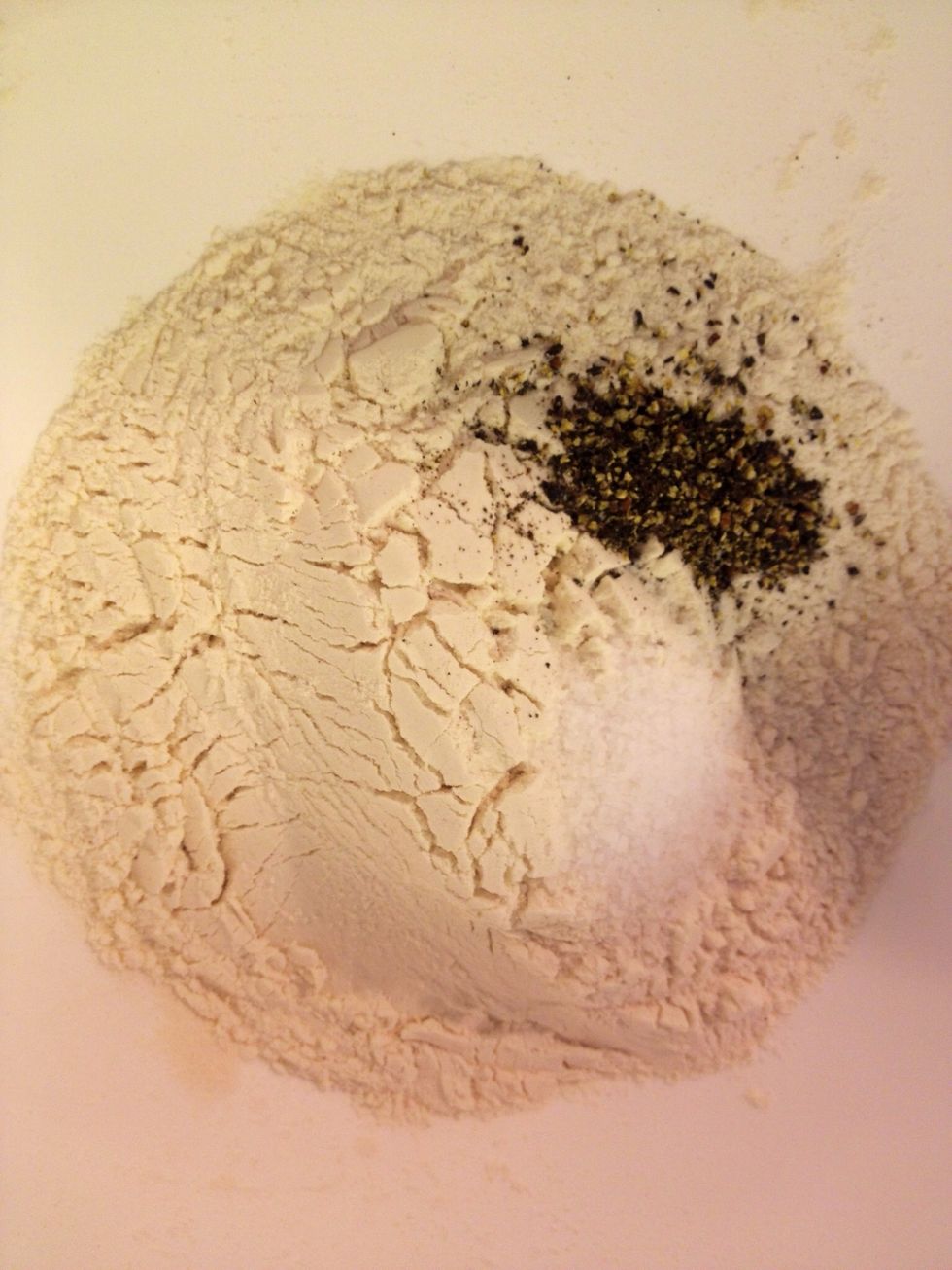 Combine the flour, black pepper, and 1tbsp of salt and whisk together.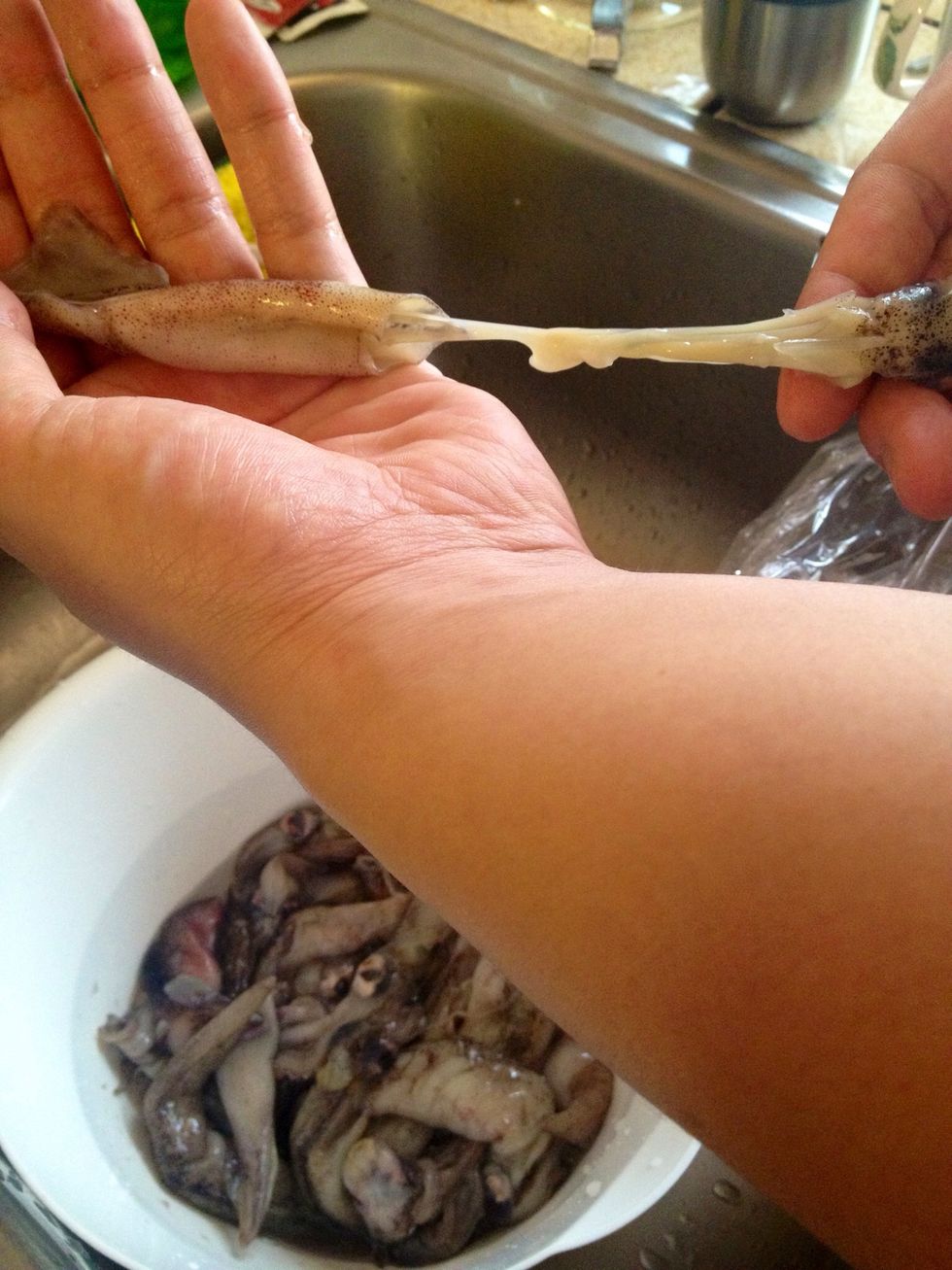 After cleaning the squid, separate the body from the tentacles by gently pulling away the tentacles.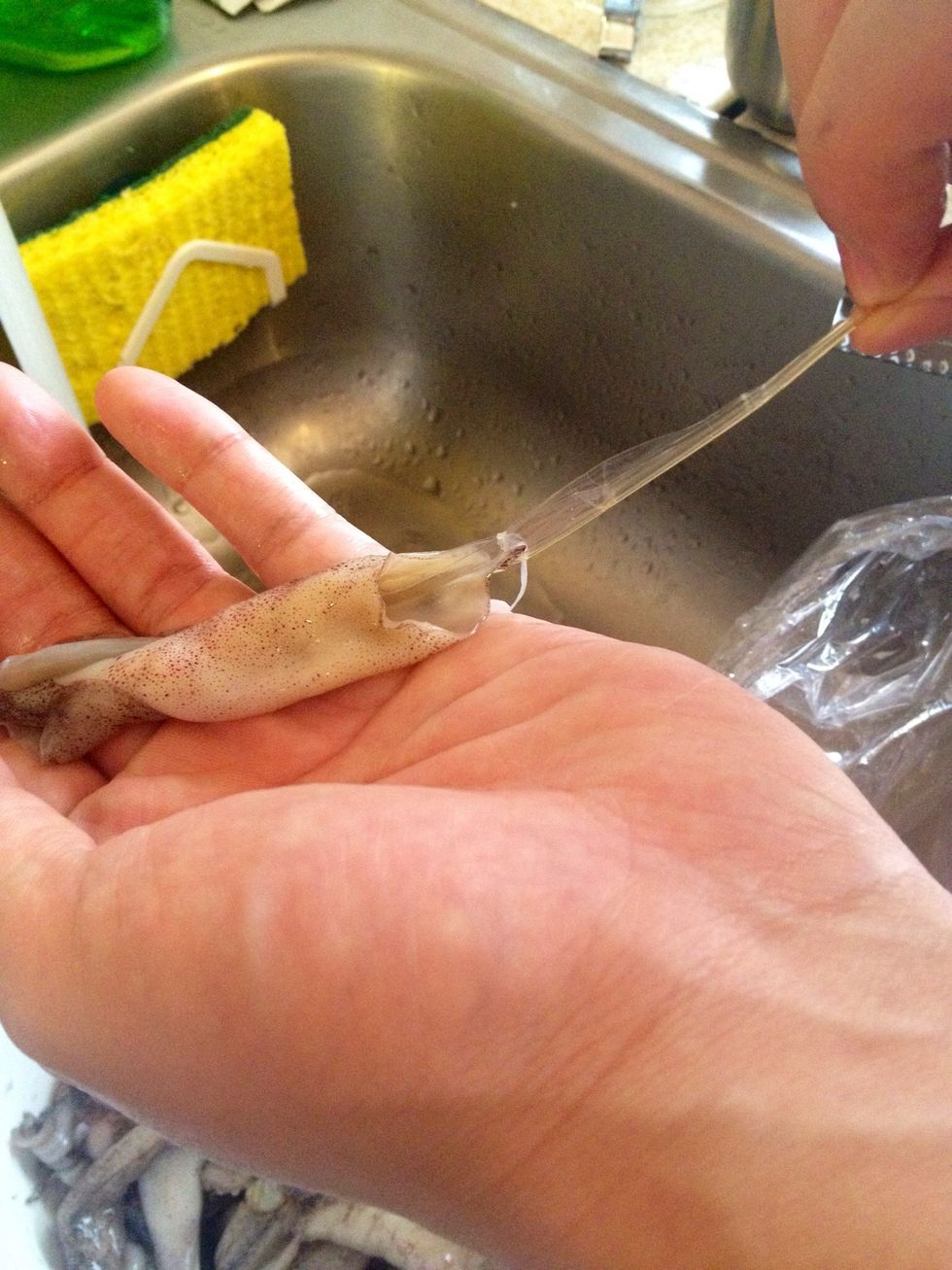 Remove the clear spine-like structure from the body and rinse under cold water.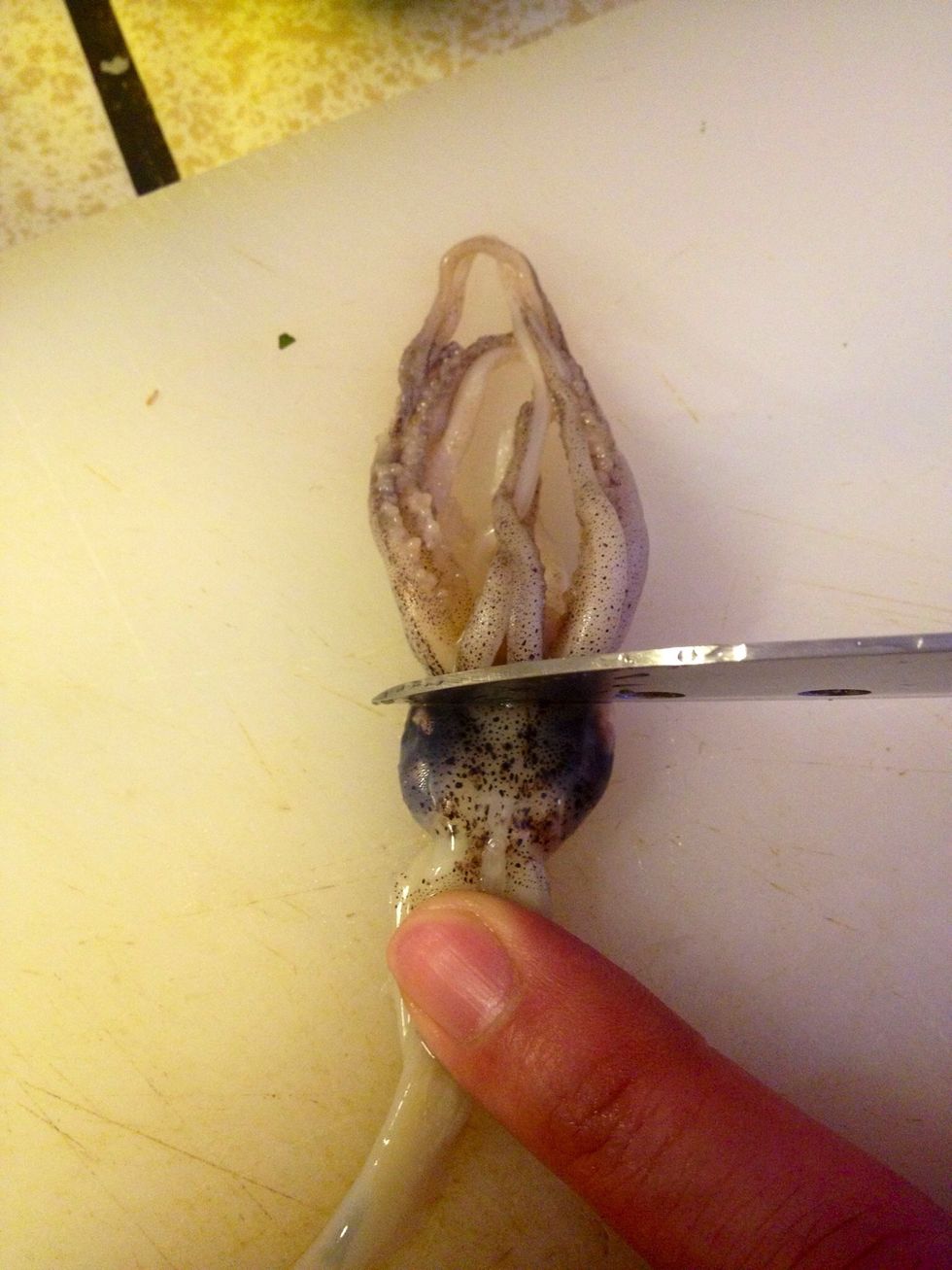 Cut underneath the head and discard so that you're only left with the tentacles!
Like so!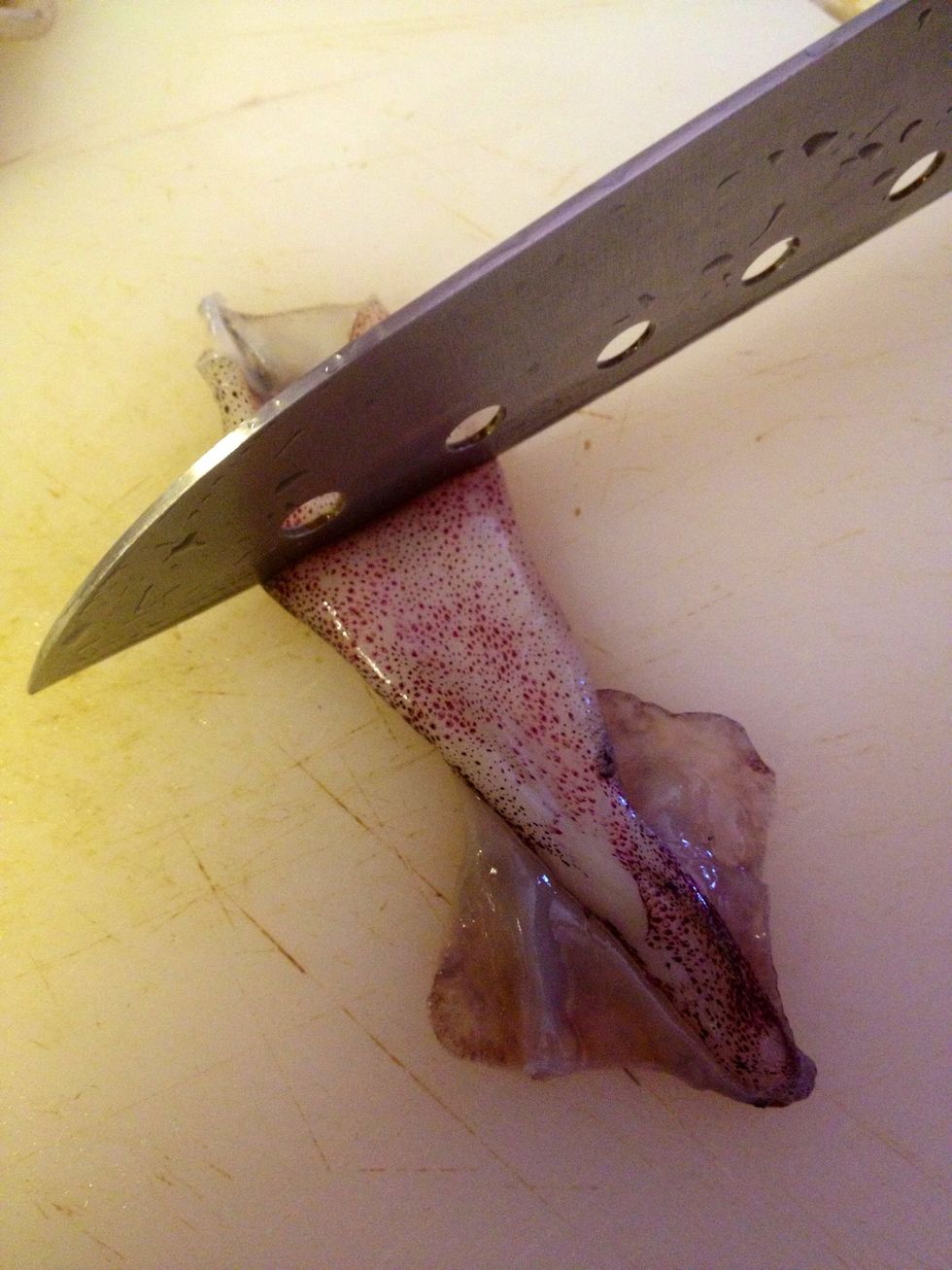 Cut the body into 2 or 3 pieces so that you have rings!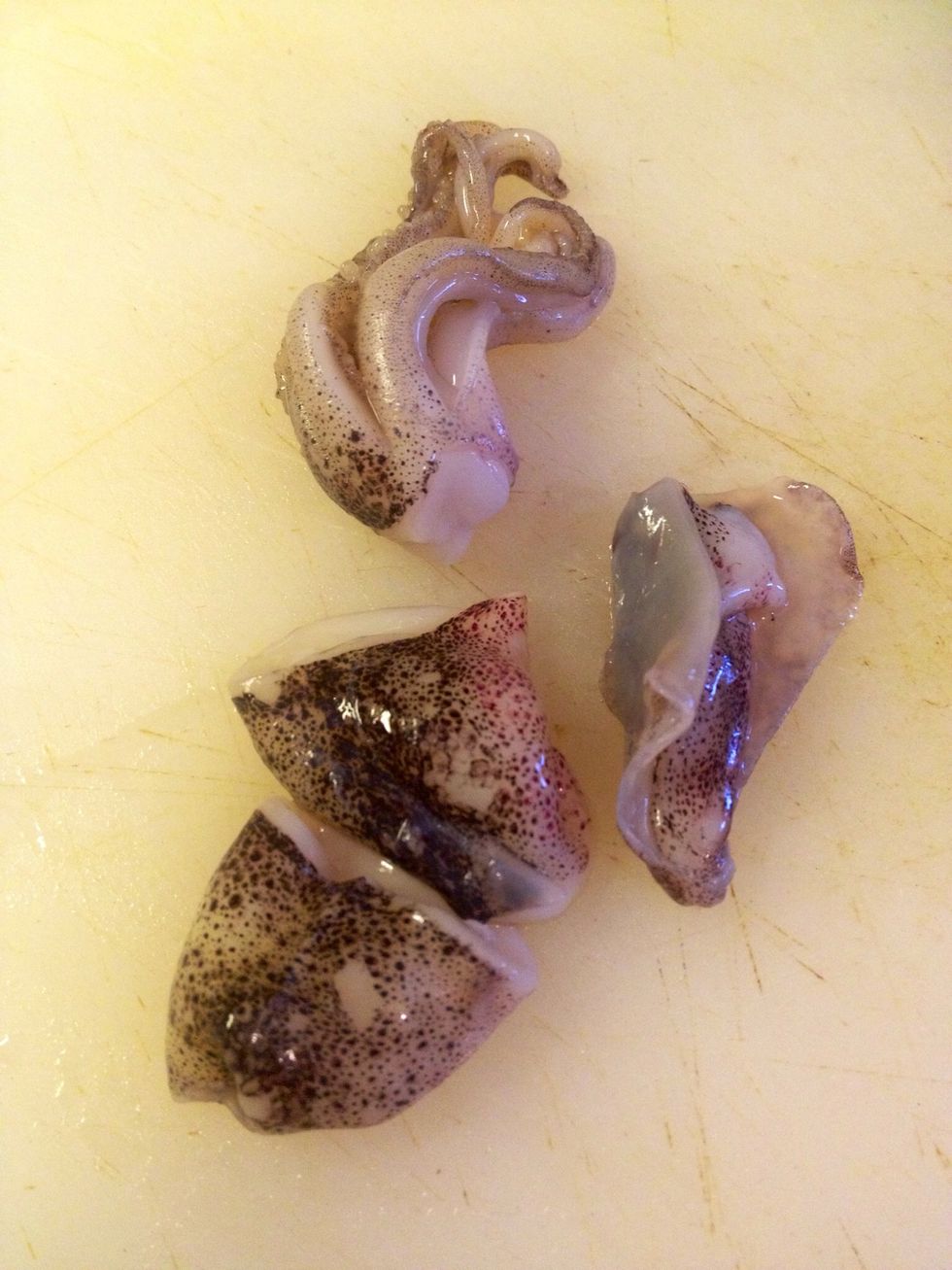 Now repeat with the rest of the squidies!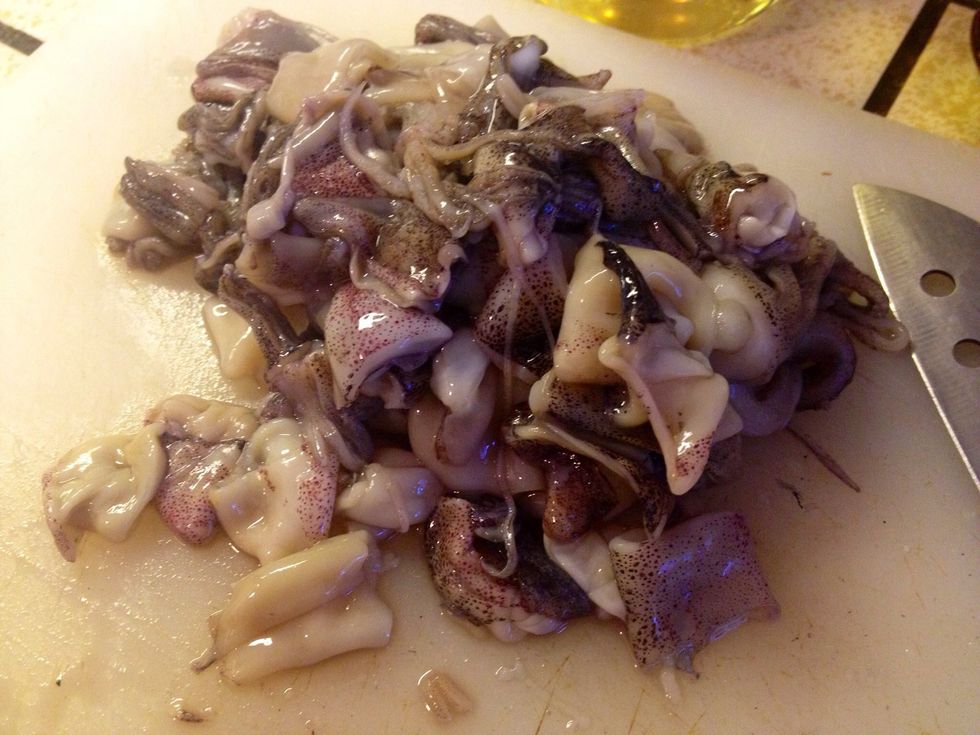 Boom!!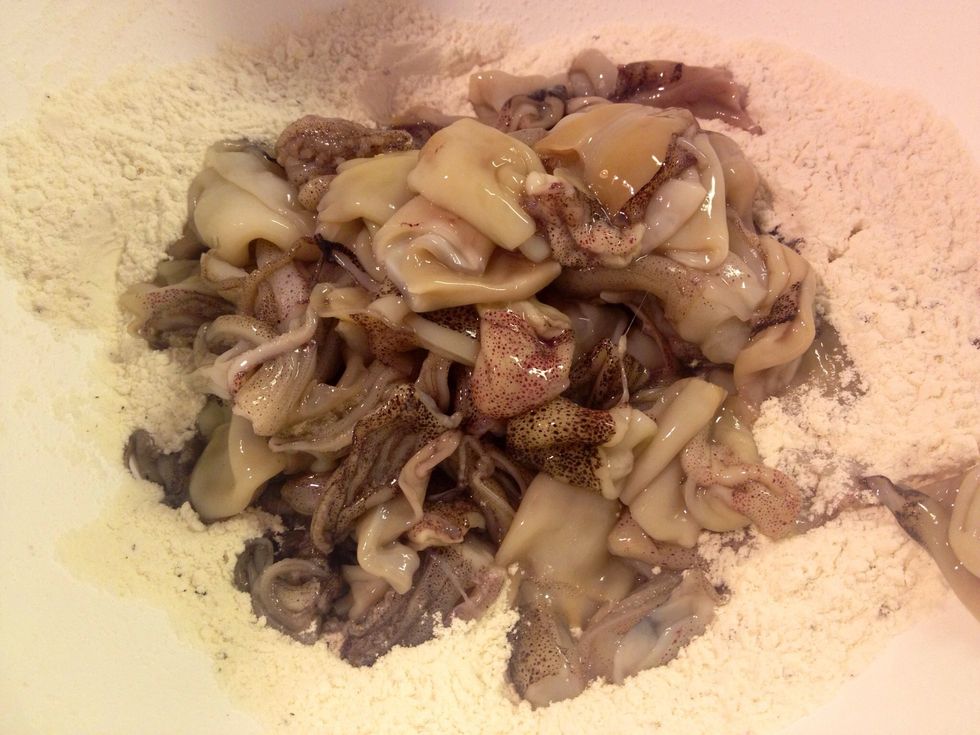 Add the squid to our flour mixture.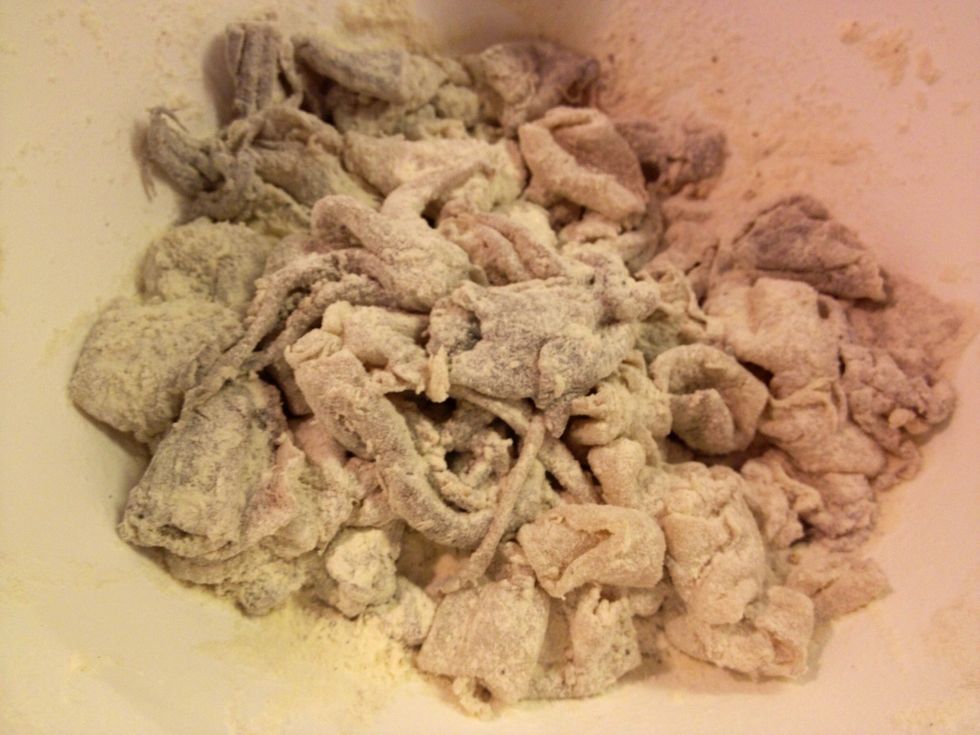 Mix well!
Meanwhile, heat up some oil so it's nice and hot! But not steaming...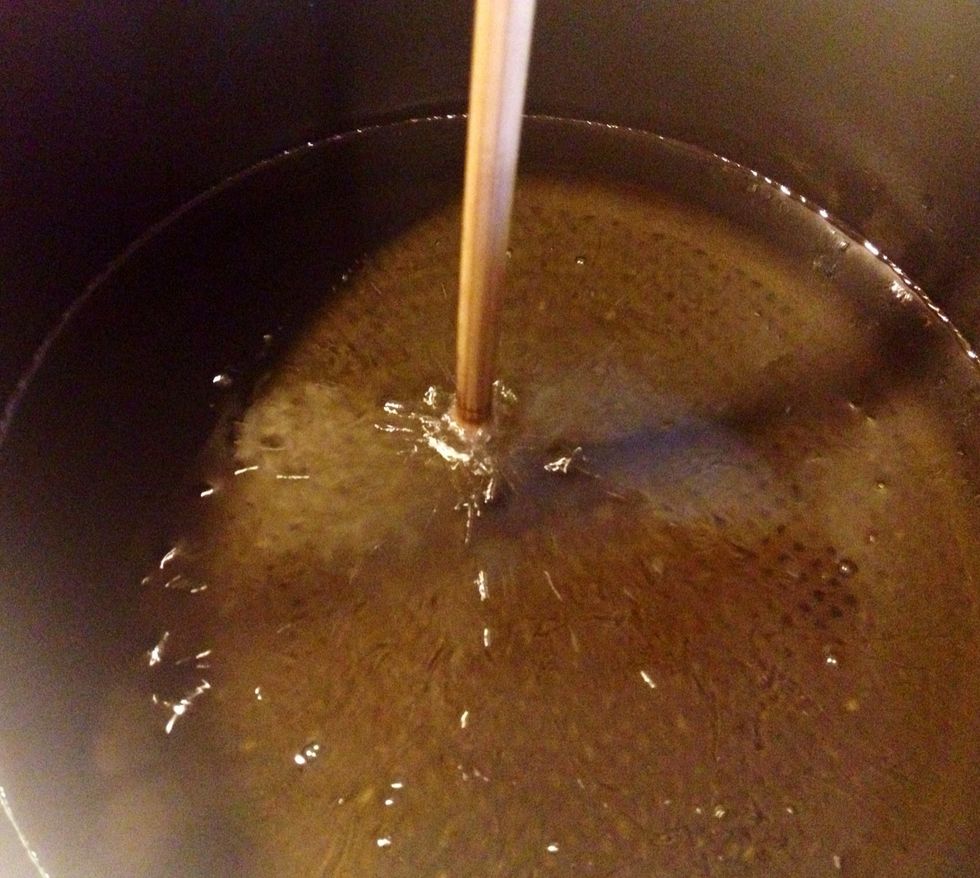 If you have a wooden chopstick, you can dip it in the hot oil and if it bubbles up, we're ready to fry!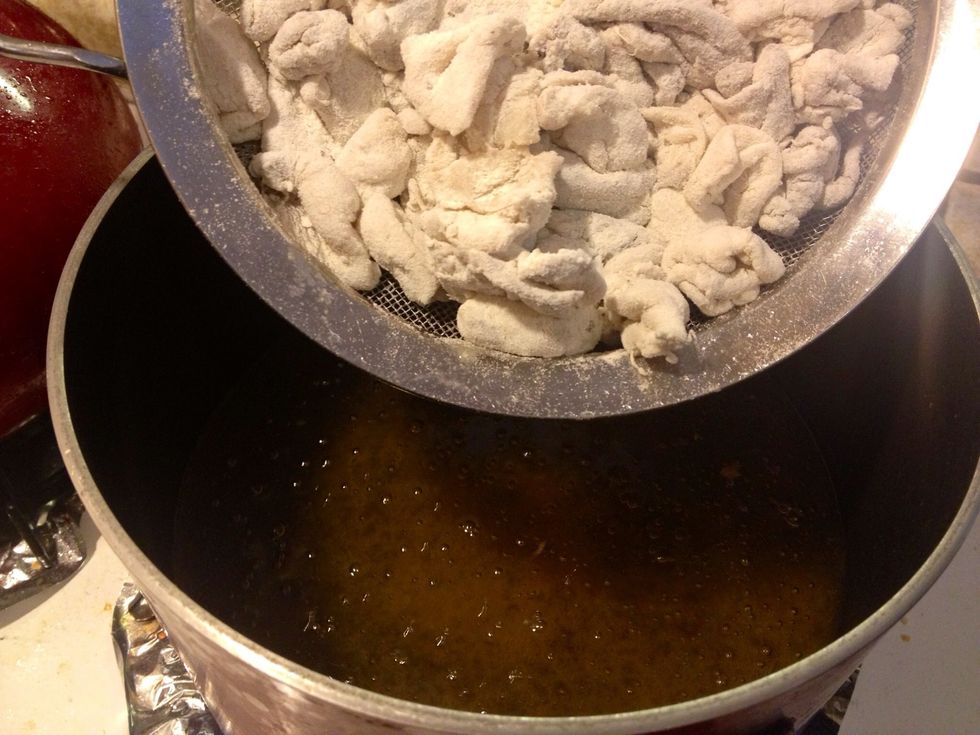 Shake off the excess flour and drop in the squid!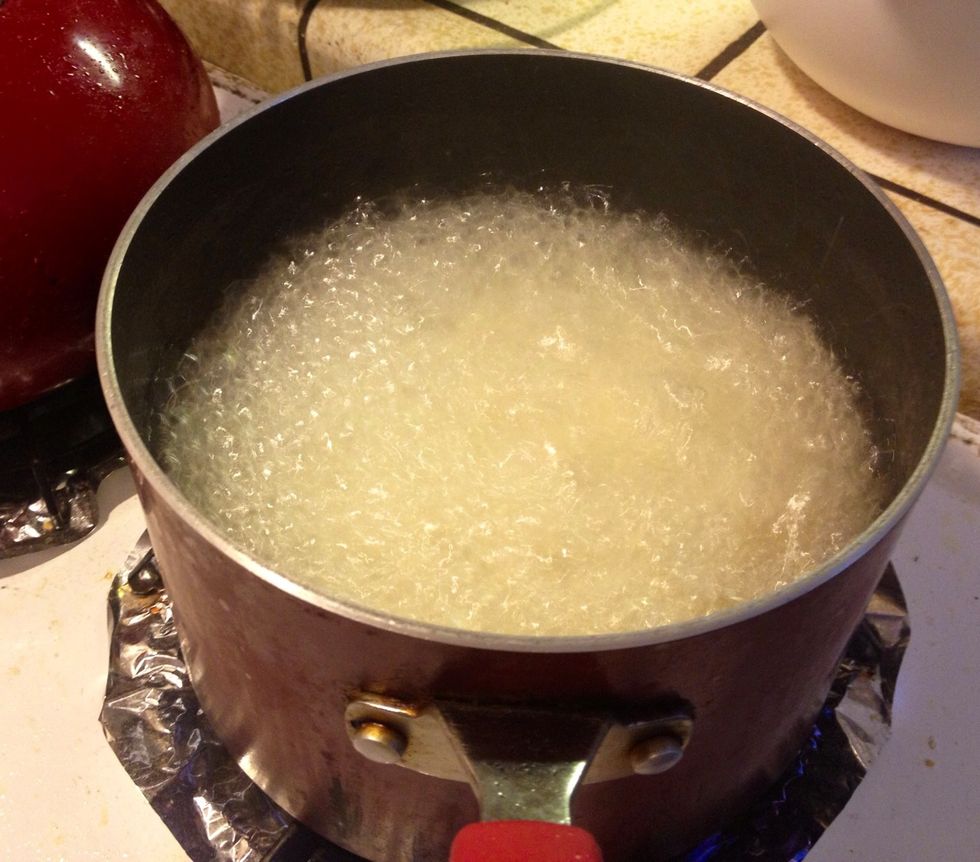 Be careful, hot splashing oil and bare skin...not a happy combo!
After a minute or two, scoop out the crispy goodness with a splotted spoon! They should be pale golden!
Combine the matcha with the remaining salt and serve alongside the calamari with a lemon wedge! Enjoy!!
1.0lb Small squid
2.0c All purpose flour
1/2Tbsp Sea salt
1.0Tbsp Fresh ground black pepper
1/2tsp Matcha green tea powder
1.0 Lemon wedge
Oil for deep frying