A delicious, and lower calorie, alternative to Thanksgiving green bean casserole. Fresh green beans are an entirely different animal than canned - so if you think you don't like them, try these!
92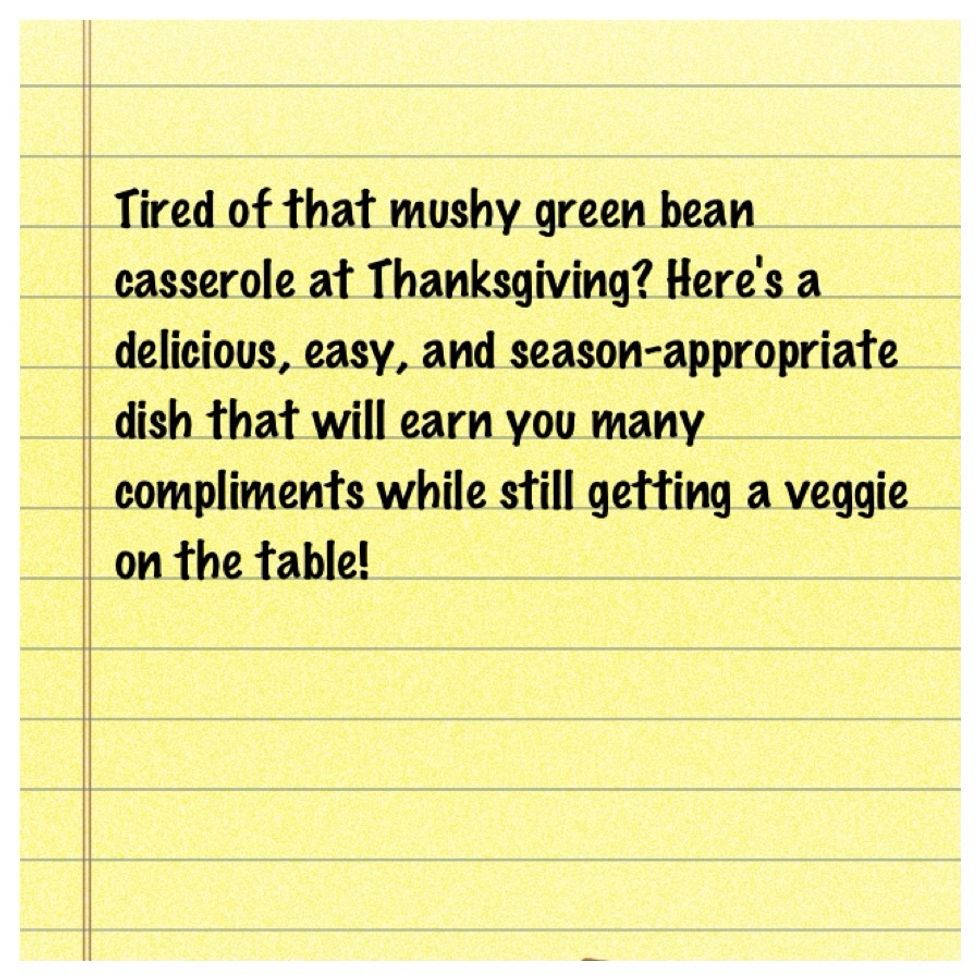 I personally loathe green bean casserole, and it seems to be at every table during the holidays - this is my alternative.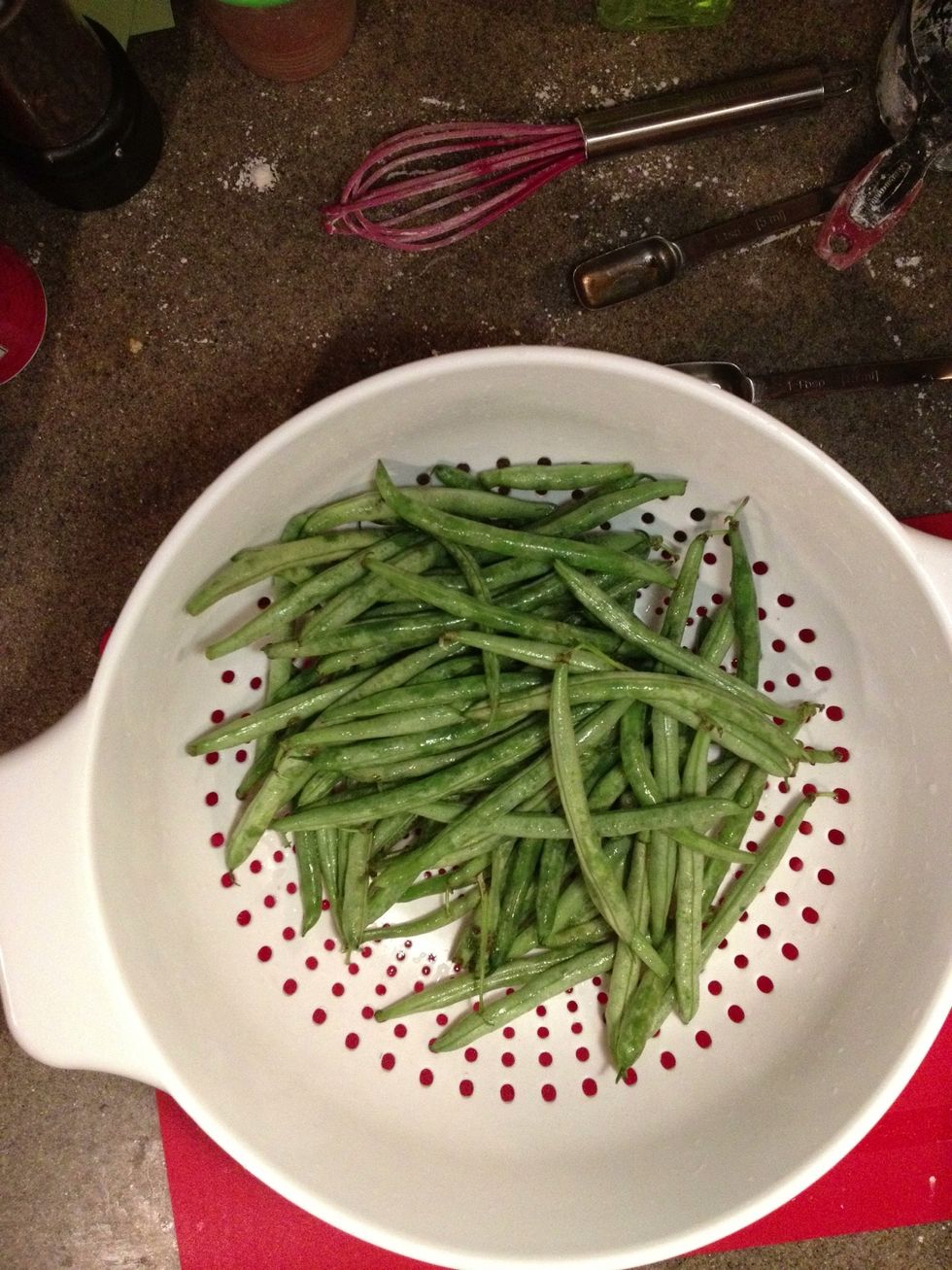 Wash, then snap the ends off one pound of fresh green beans.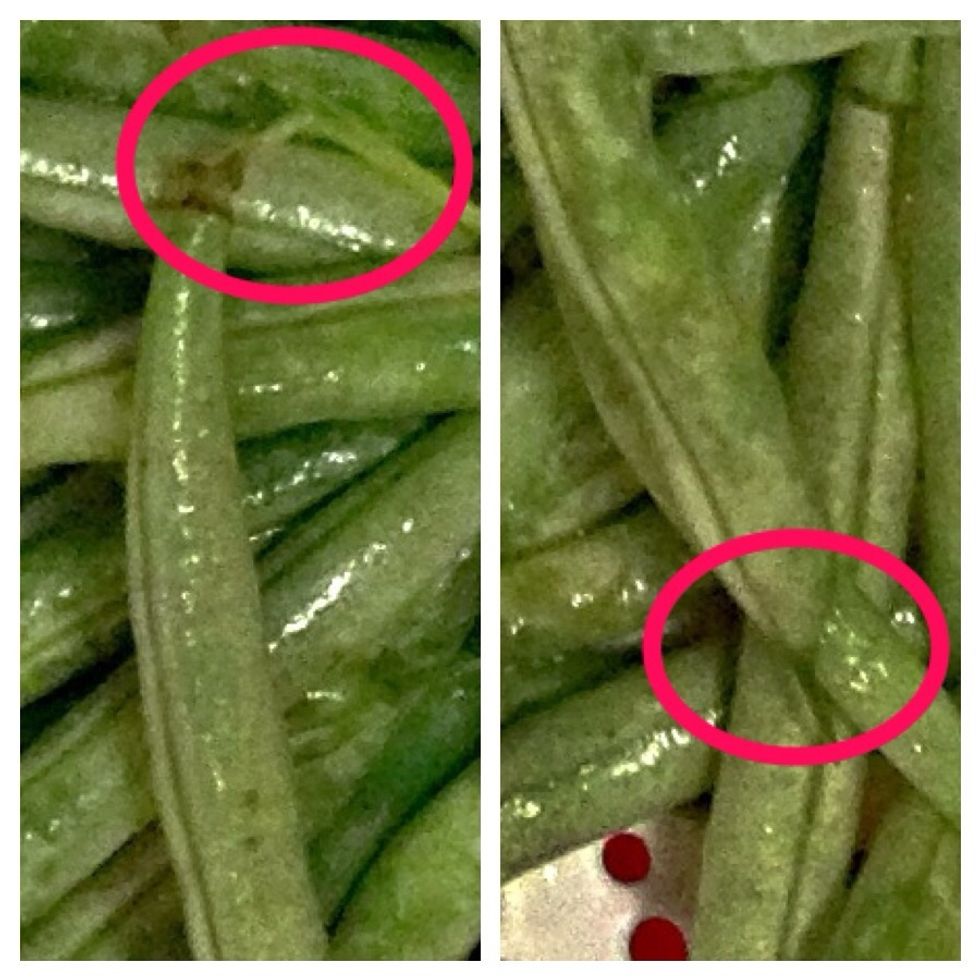 When you look at your beans, you'll see that one end has a "stem" of sorts (on the left). Simply pinch it, and bend the bean until it breaks. You *can* snap both ends - I never do.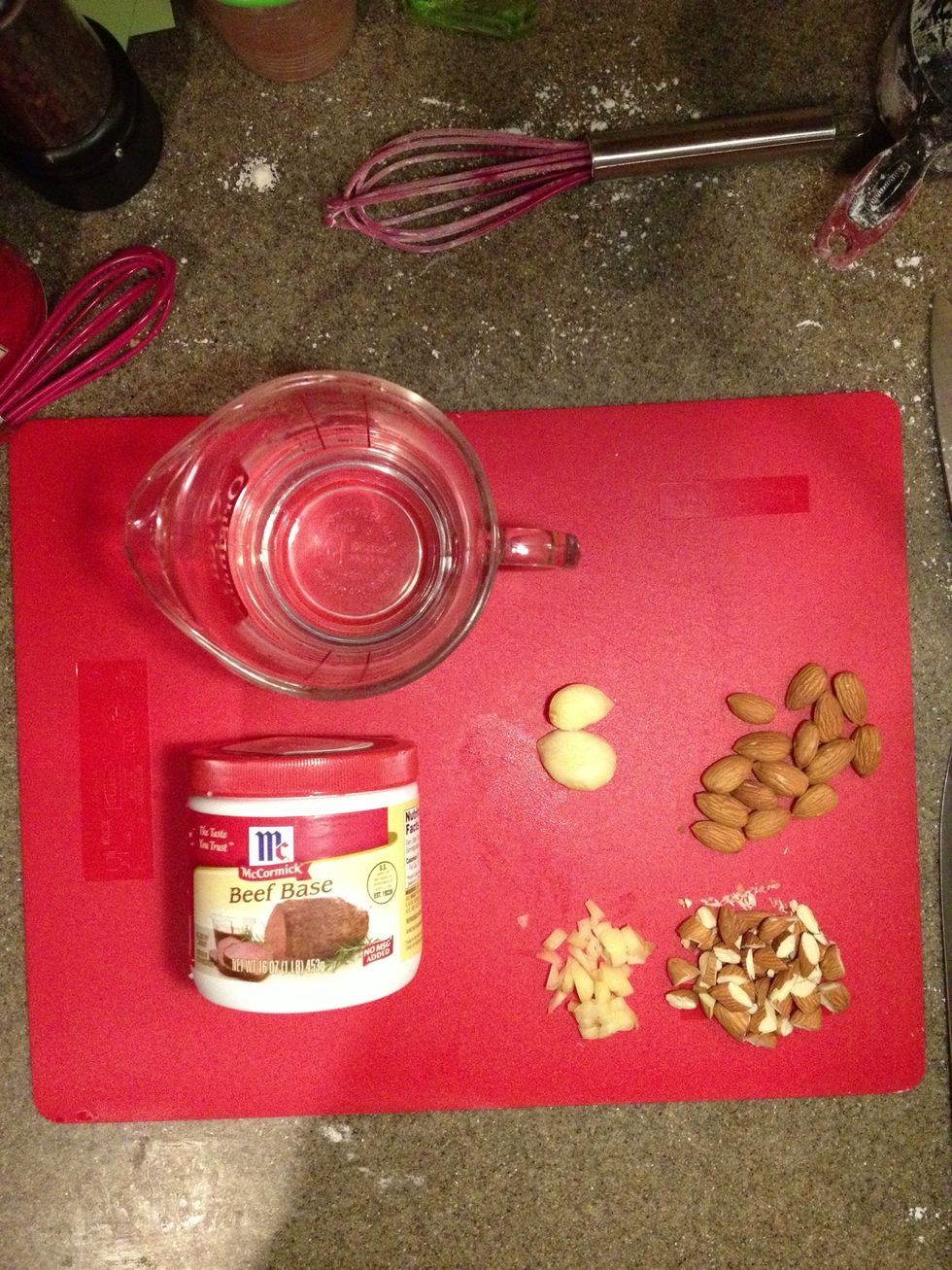 Mince 4 cloves garlic. Rough chop a handful of raw almonds. Prepare one cup of beef stock.
You can use slivered or sliced almonds, or raw pecans as well. I have a child with dental work, so I cut mine large enough for him to pick out. Use what you like!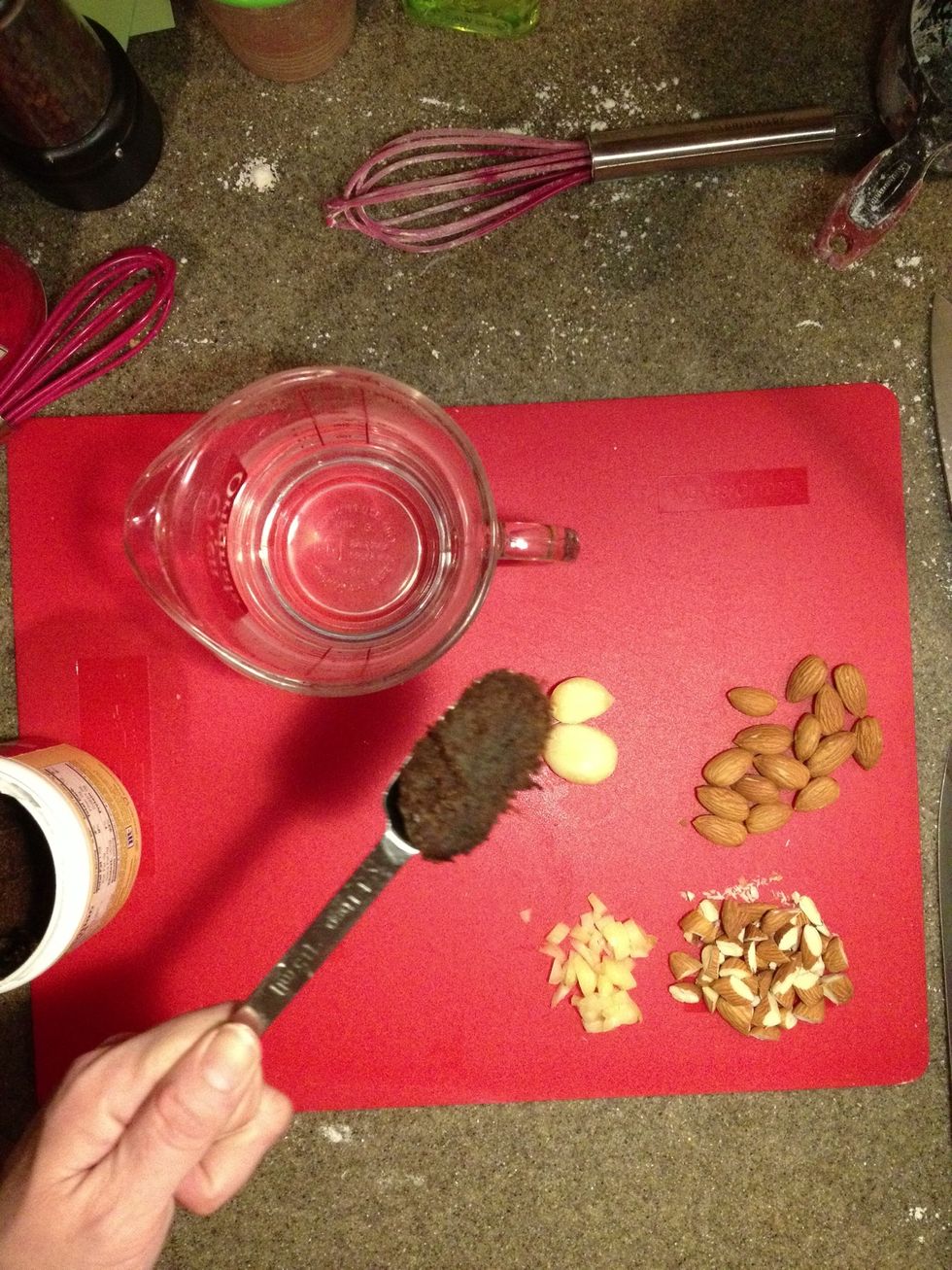 I often am without beef stock, so I use McCormick Beef Base. 1 1/2 tbsp per one cup of water. Beef bullion is too salty for my taste, but you can use beef broth as well.
This recipe is equally delicious with chicken stock or broth! McCormick also makes a delicious chicken base. I used beef in this tutorial because this was a side dish for a beef main course.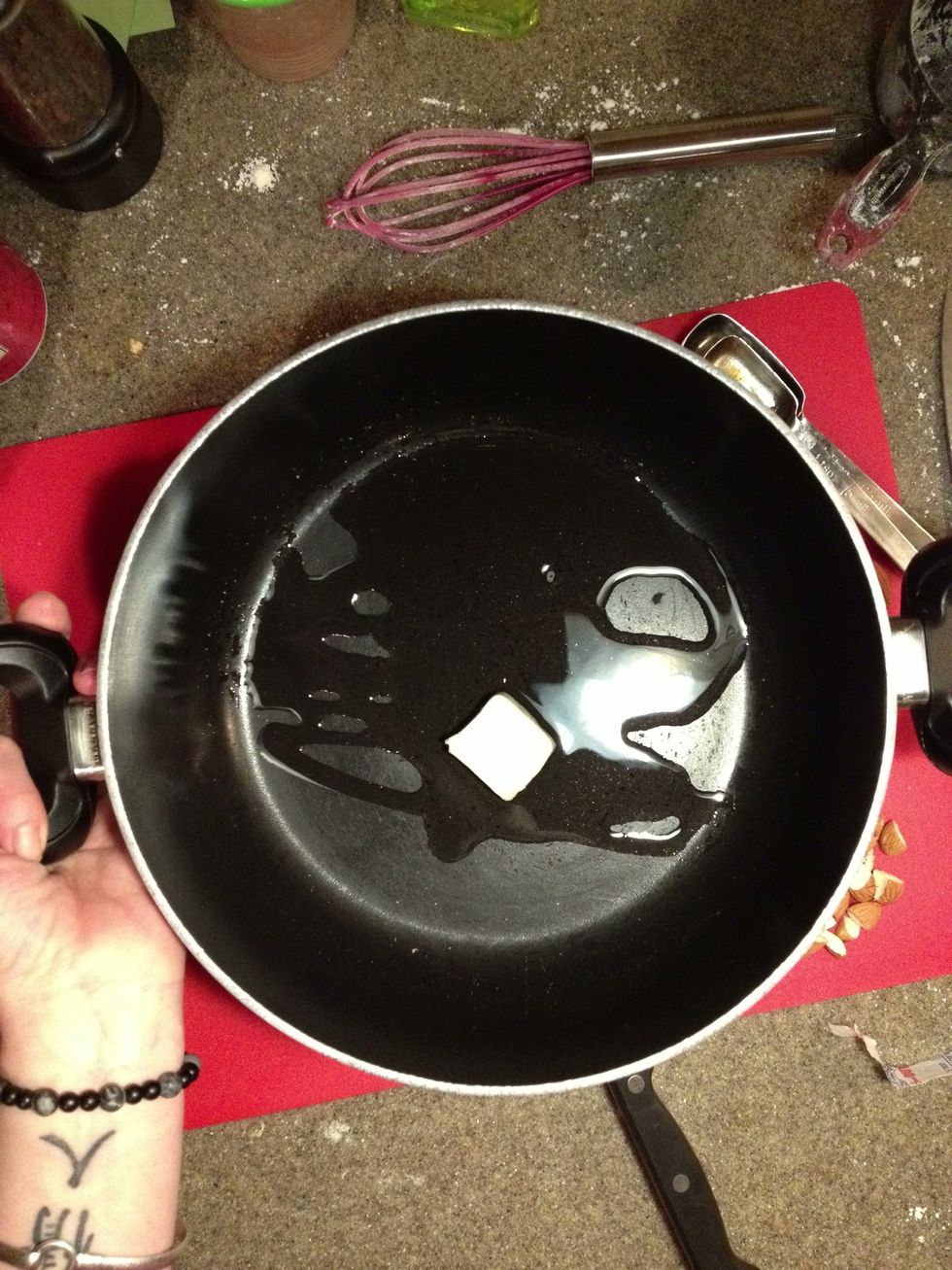 Heat one tbsp unsalted butter and a couple tablespoons of olive oil in a pot over medium heat.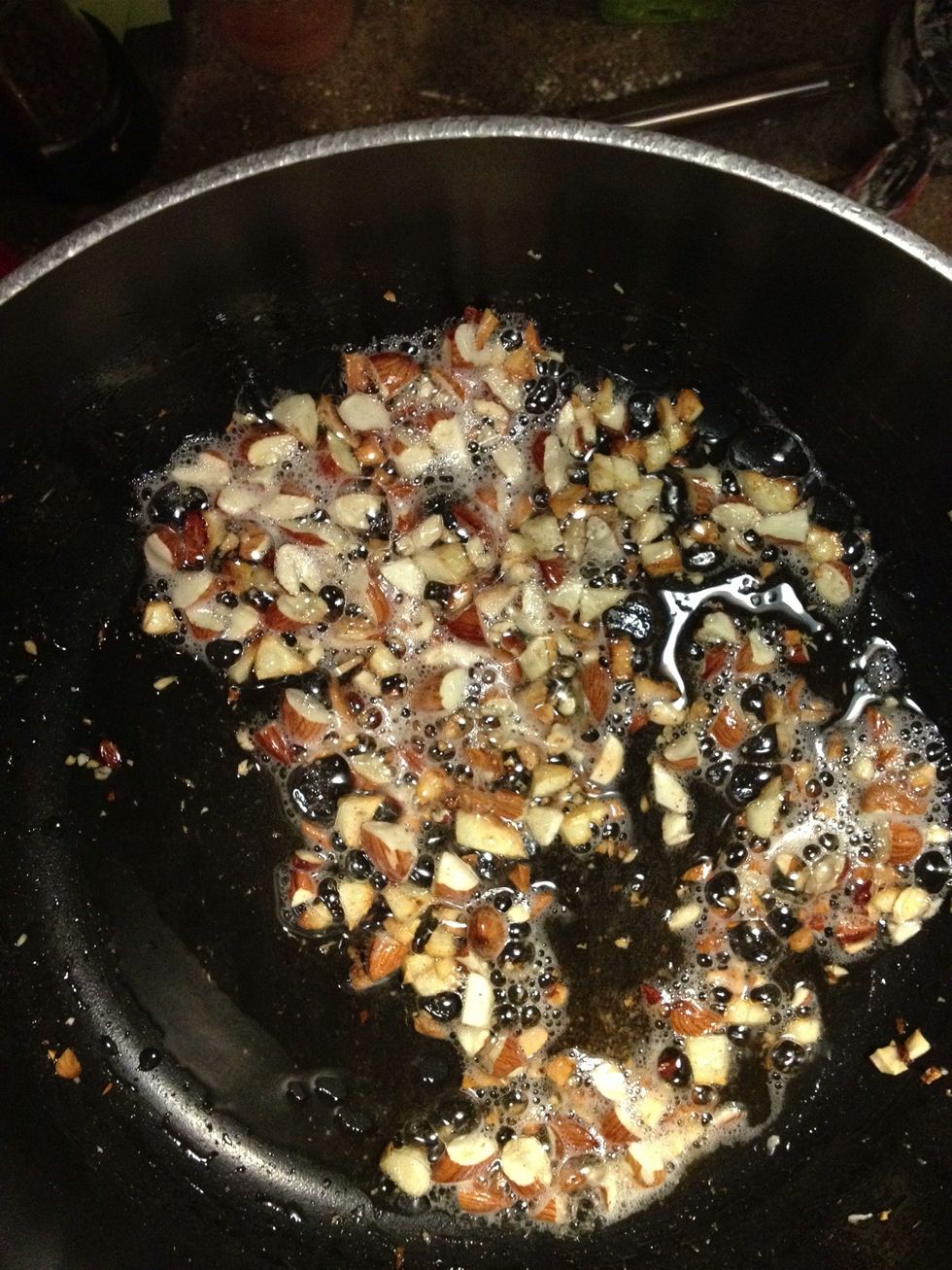 Toss almonds & garlic into the pot and sauté until the almonds are a toasty brown color. Stir frequently and keep an eye on it - garlic is incredibly easy to burn, and you'd have to start over.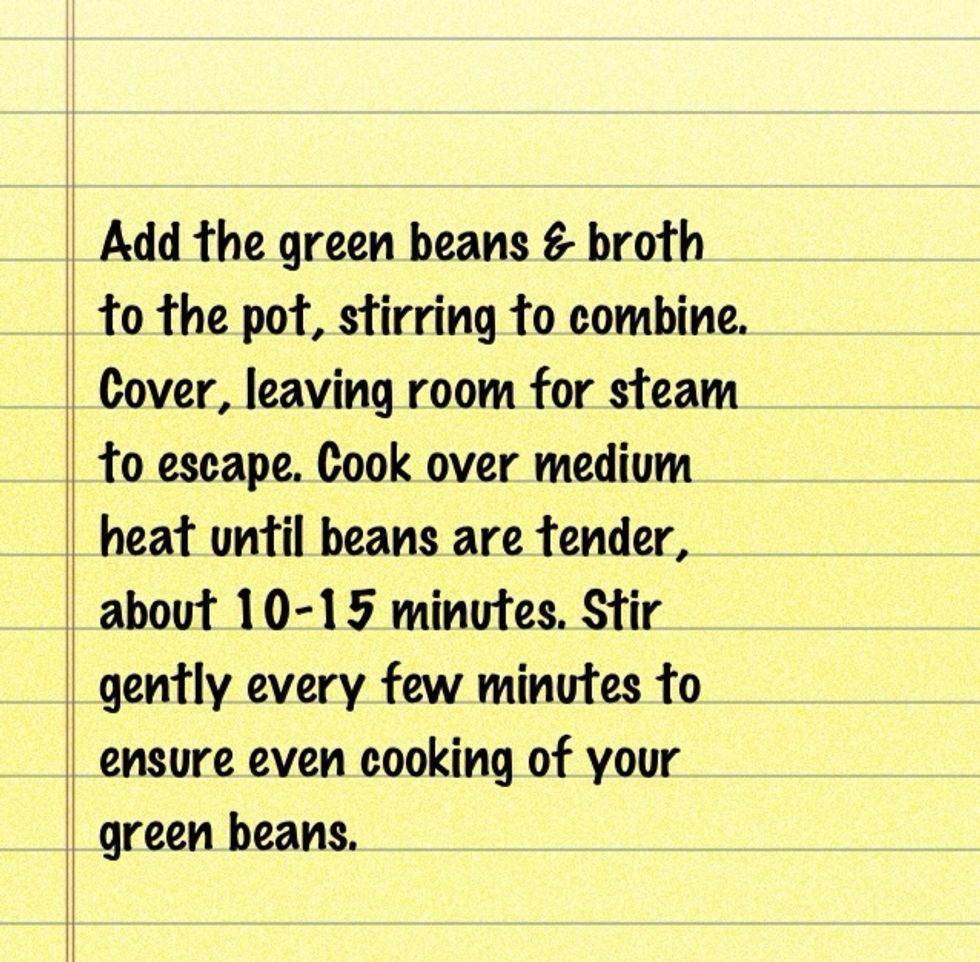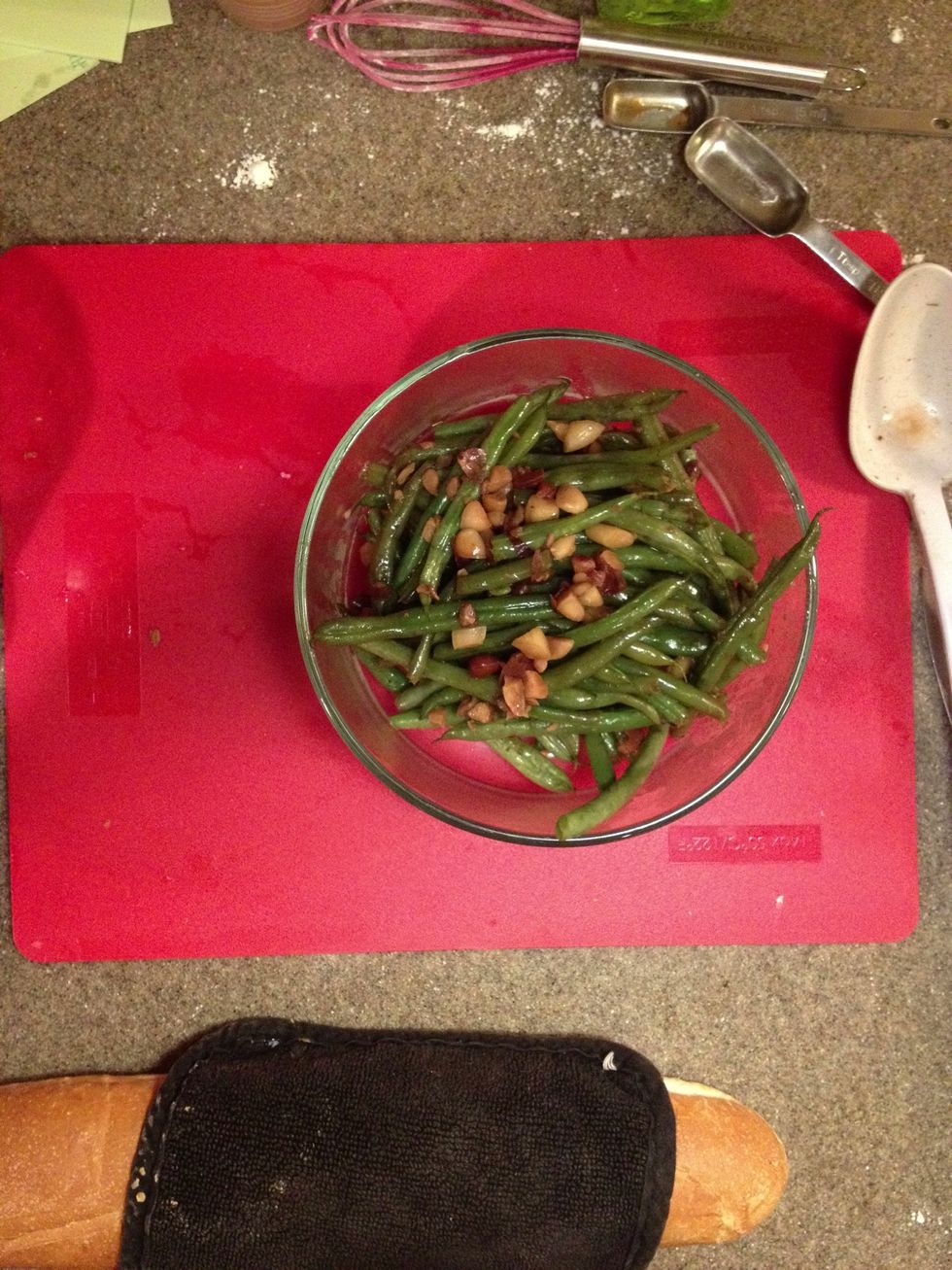 When finished, you can toss all contents of the pot into a serving dish. The liquid helps keep the beans warm while you plate the rest of your meal.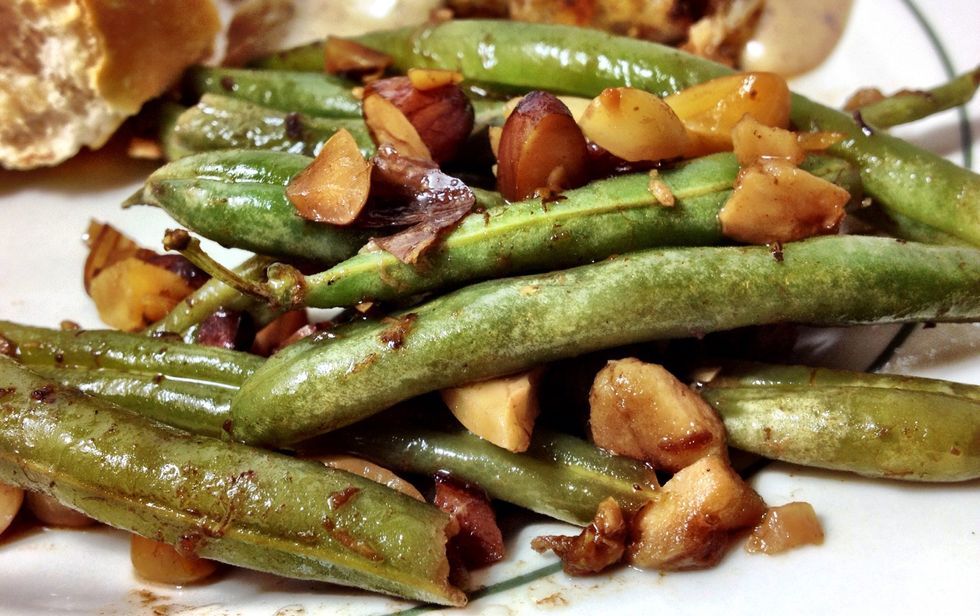 Salt & pepper to taste, if desired. Savory, delicious, and super easy! Enjoy!
1.0lb Fresh green beans
1.0c Beef stock or broth
4.0 Cloves garlic, minced
1.0 Handful raw almonds
(Or walnuts or pecans)
2.0Tbsp Olive oil
1.0Tbsp Unsalted Butter
Salt & pepper to taste
Cupcakes & Crowbars ™
Amateur chef, professional baker, blogger, photographer, & crafty person. Mom to four. I love sharing recipes & ideas!