Chop all the veggies except tomatoes and spinach.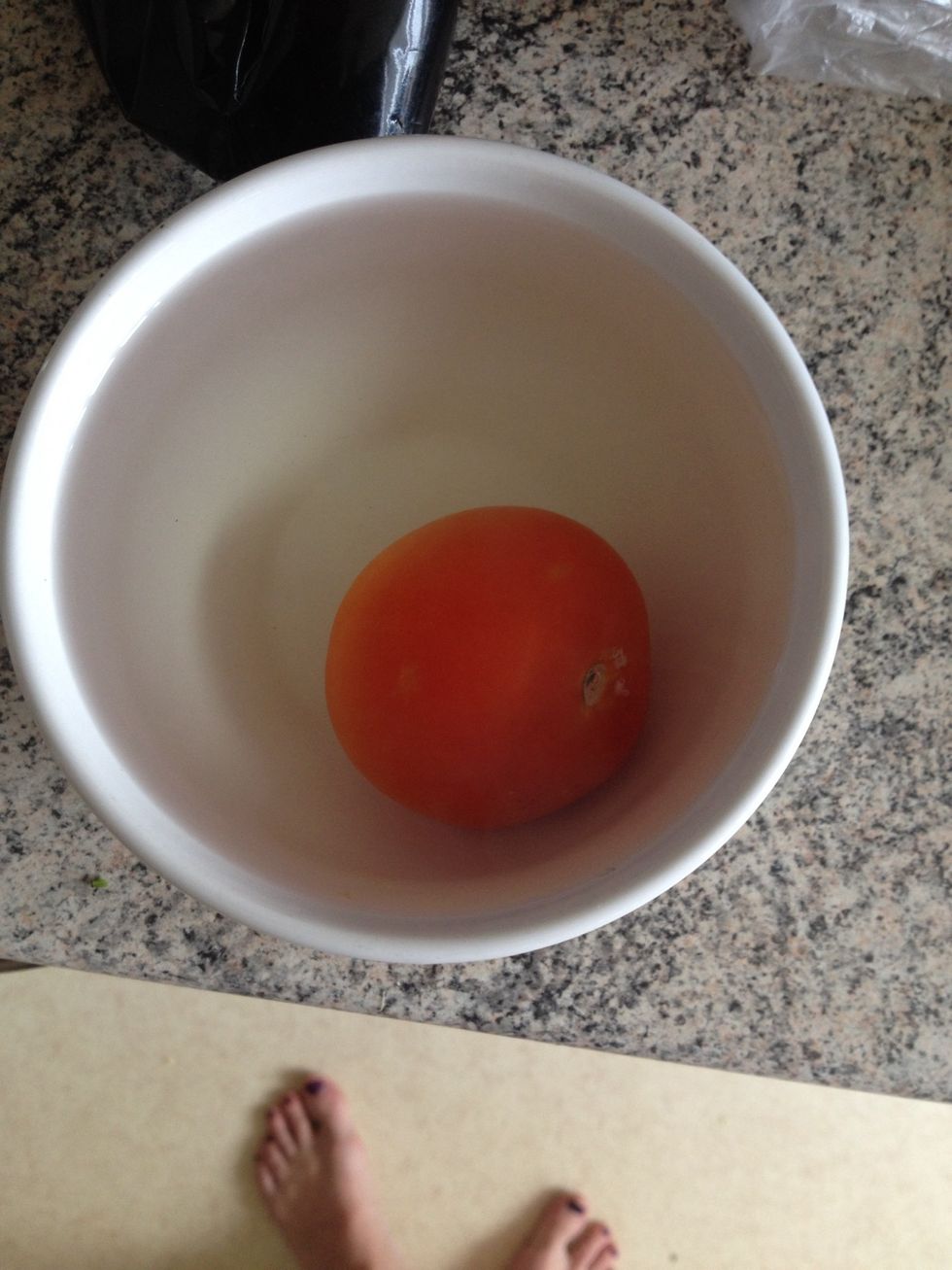 Put the tomatoes in boiling hot water for ca 20-30 sek.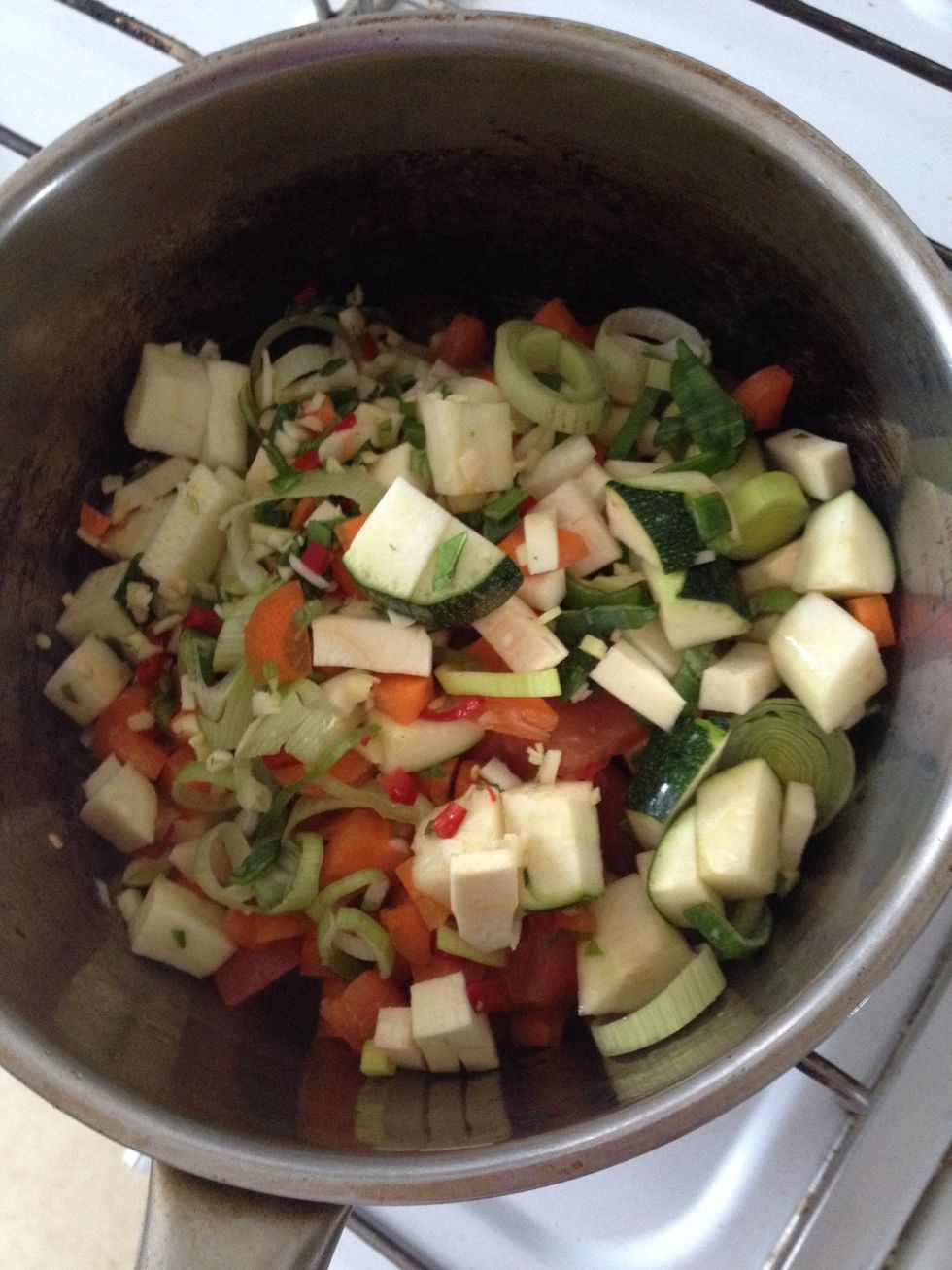 Fry the veggies in a pot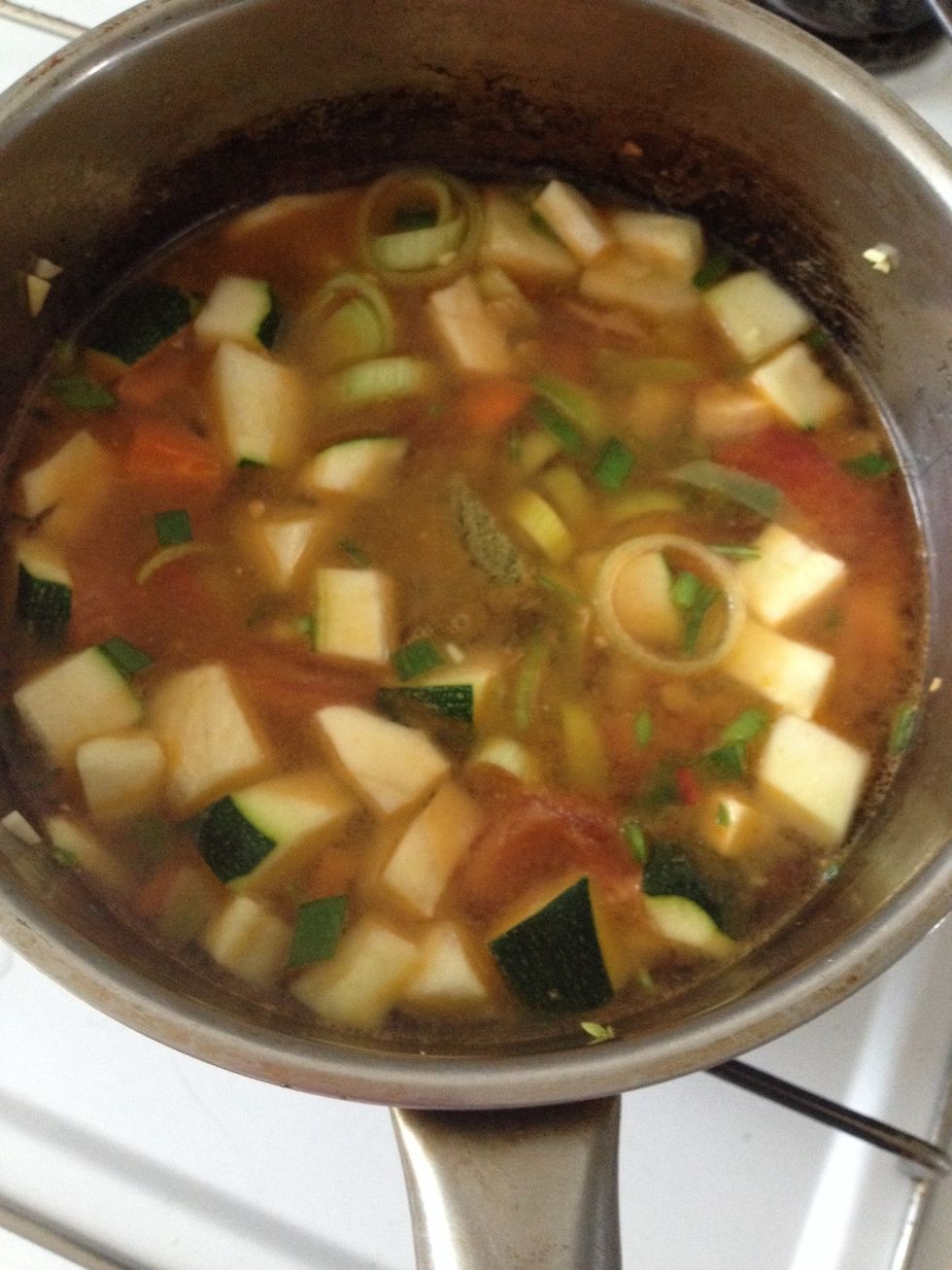 Add 5 deciliters of water and 1,5 cube of concentrated vegetable bouillon. Let it heat up for 5 min.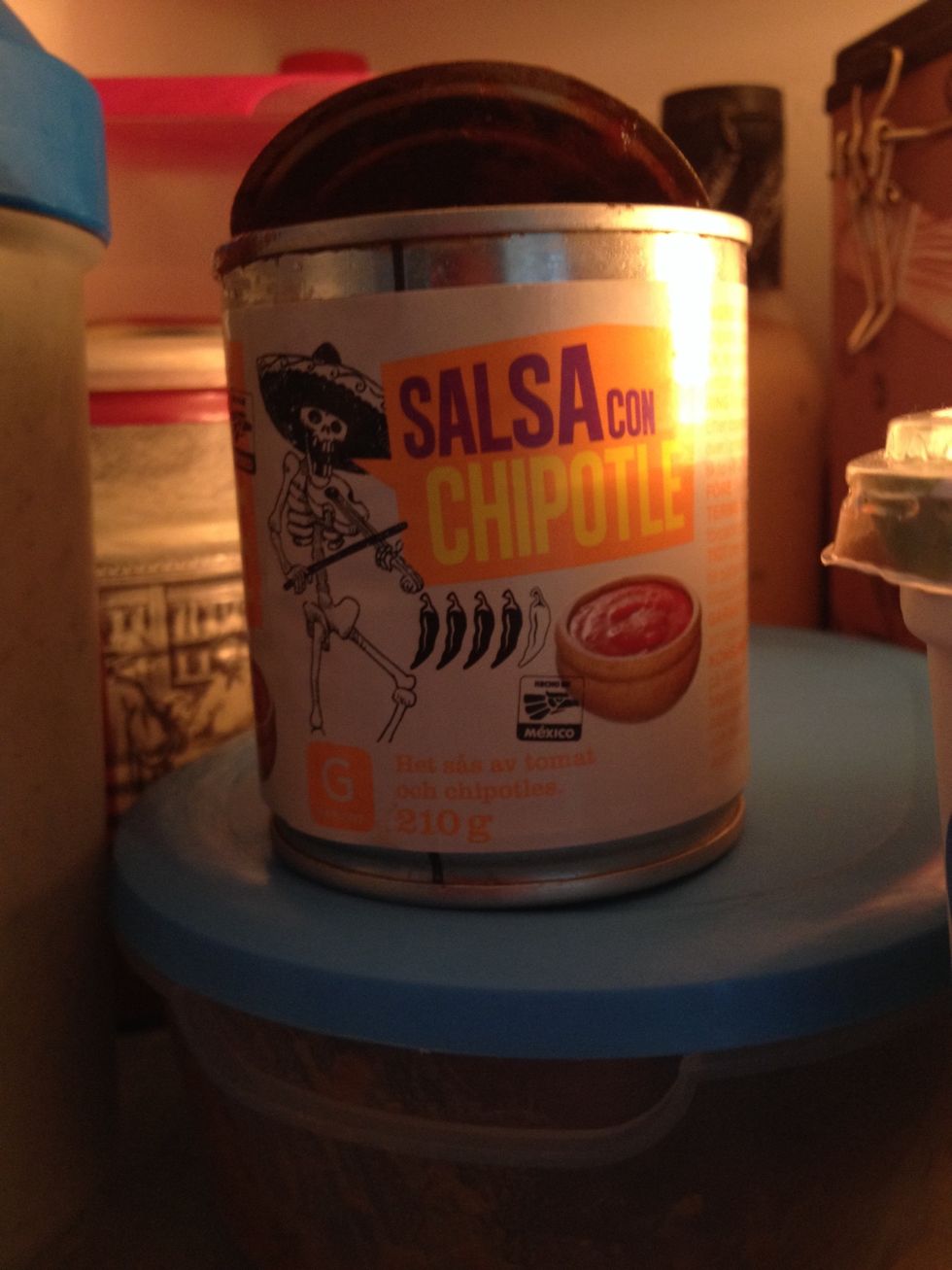 Add 3 teaspoons of chipotle salsa. It's fine to take chipotle paste, figure that 1 teaspoon is enough. If you don't have this at home it's fine with out, it just adds a little bit of smokey flavor.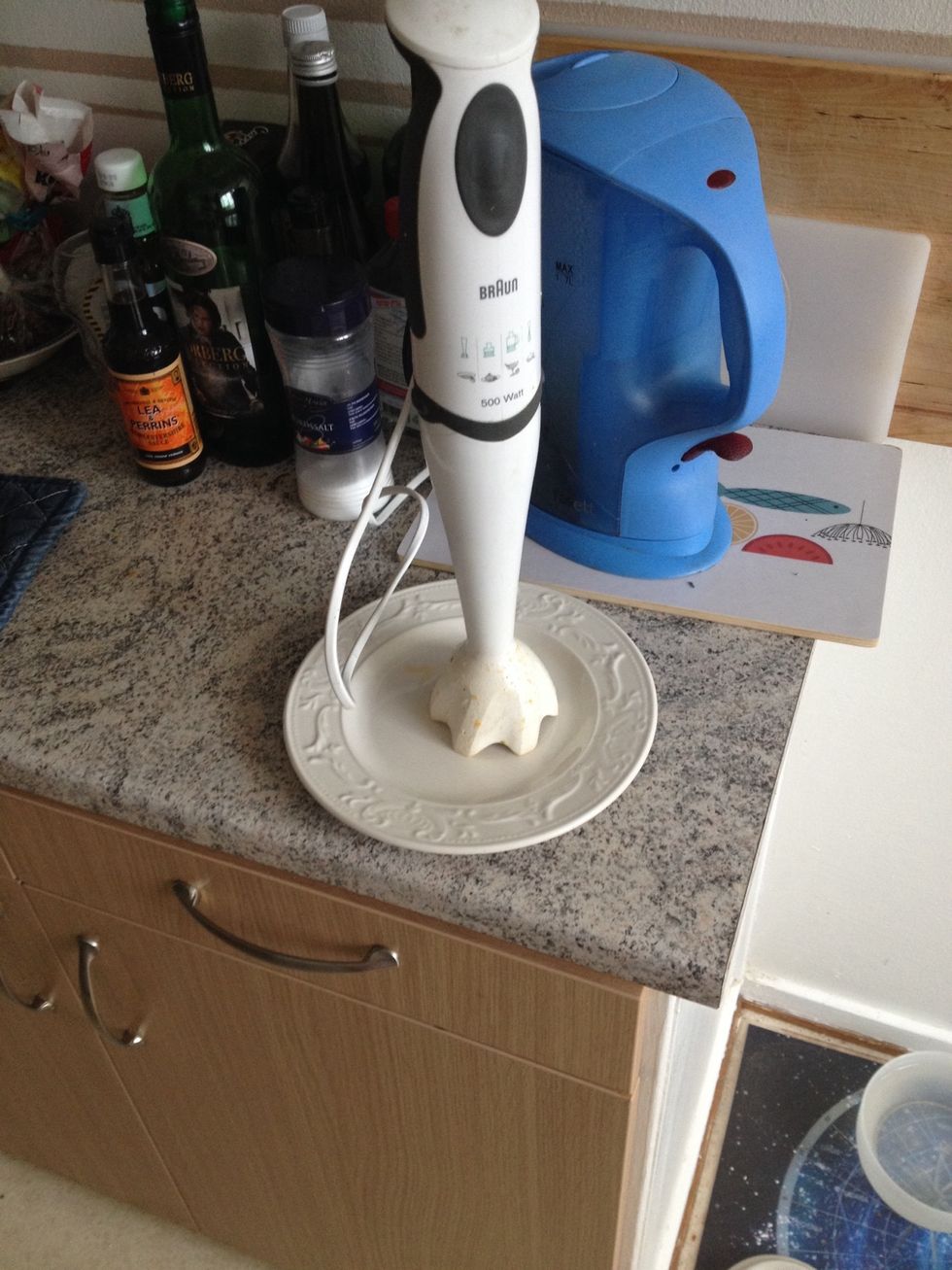 Mix the soup a bit, not to much. It should still have some pieces left for a nice texture.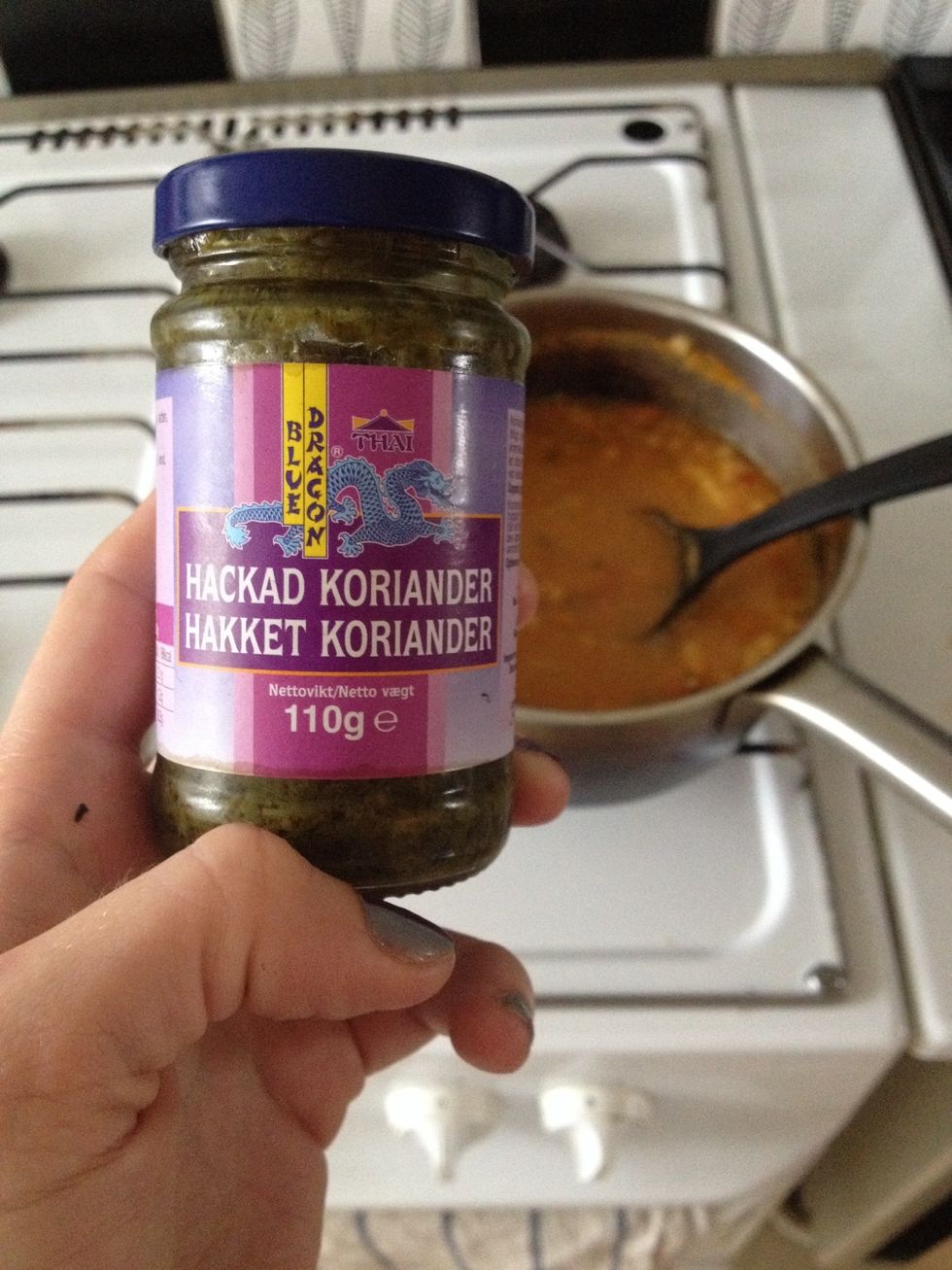 Put 0,5 teaspoon of cilantro paste (if you have fresh, stir it in before served).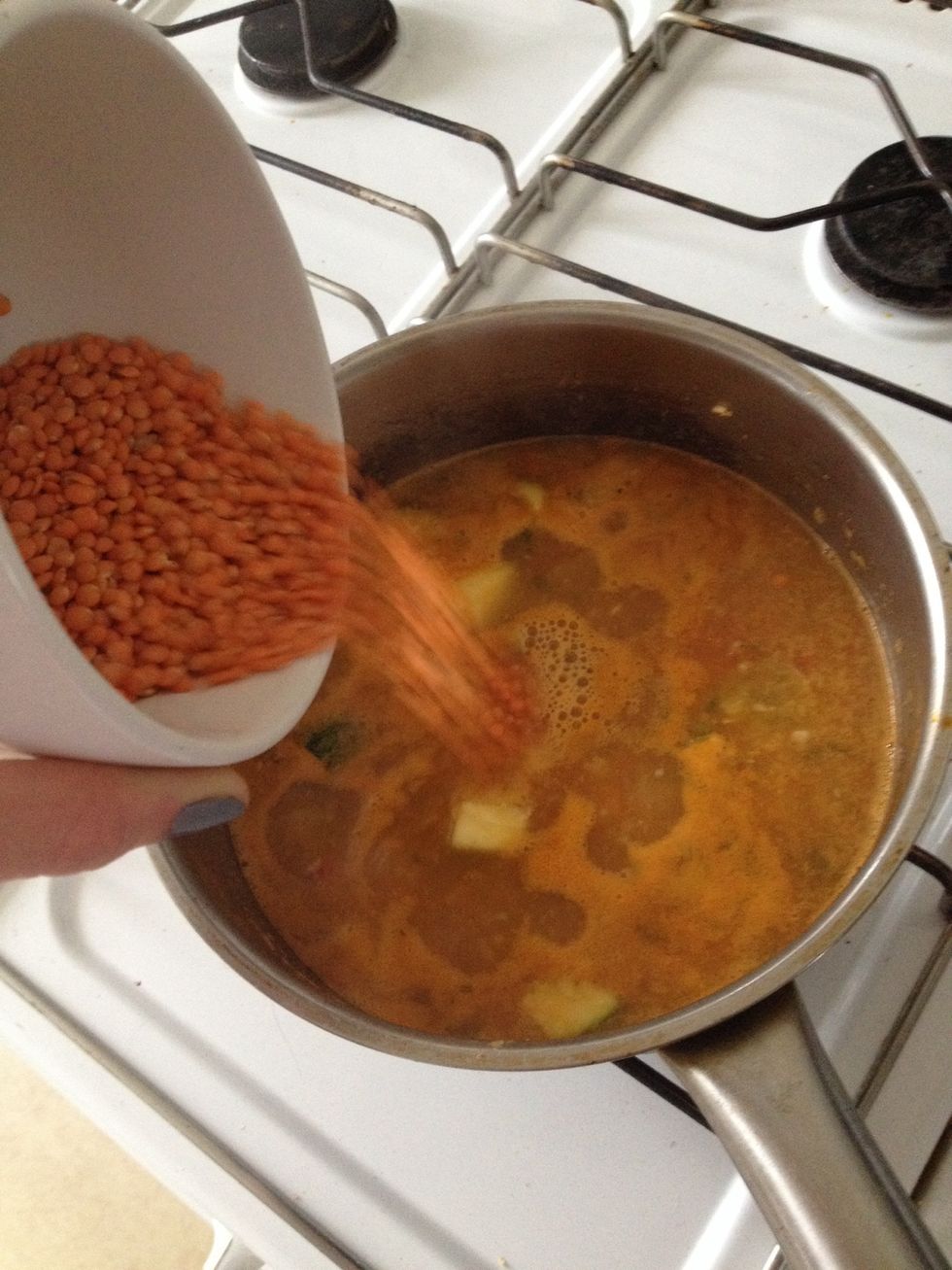 Add the red lentils and let it cook for ca 15 min. Check how long it says on the package.
Voila! Serve with squeezed lime, sour cream and bread.
2.0 Tomatoes
2.0 Garlic
2.0 Carrots, medium size
0.5 Red chili pepper
2.0cm Ginger
1.0c Spinach
4.0cm Leek
0.5 Parsnip
0.3 Zucchini
1.0tsp Fish sauce
3.0tsp Chipotle salsa
2.5 Deciliters Red lentils
1.5 Cube of veggie bouillon
0.5 Cilantro paste
0.5 Lime