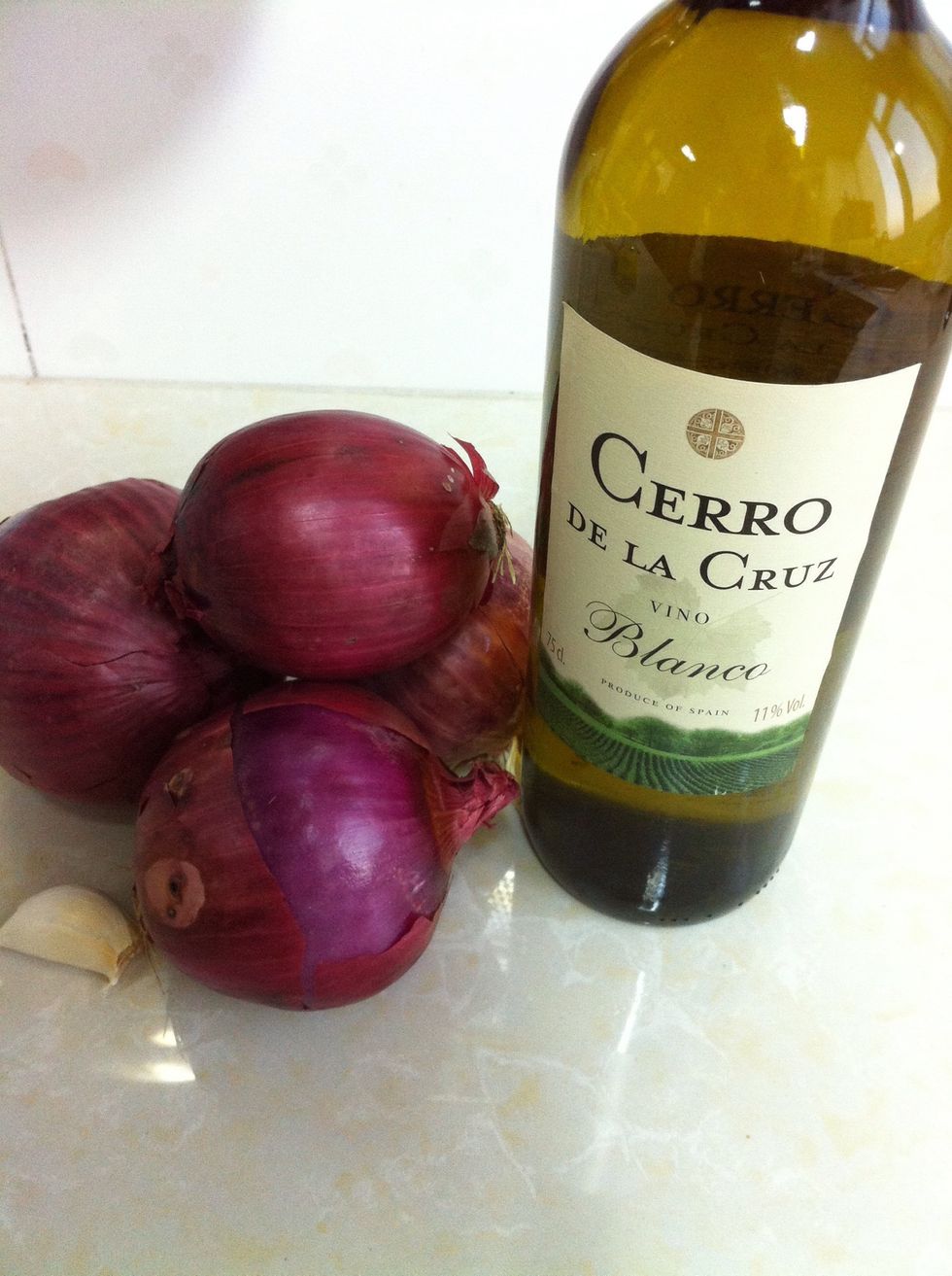 The main ingredients :)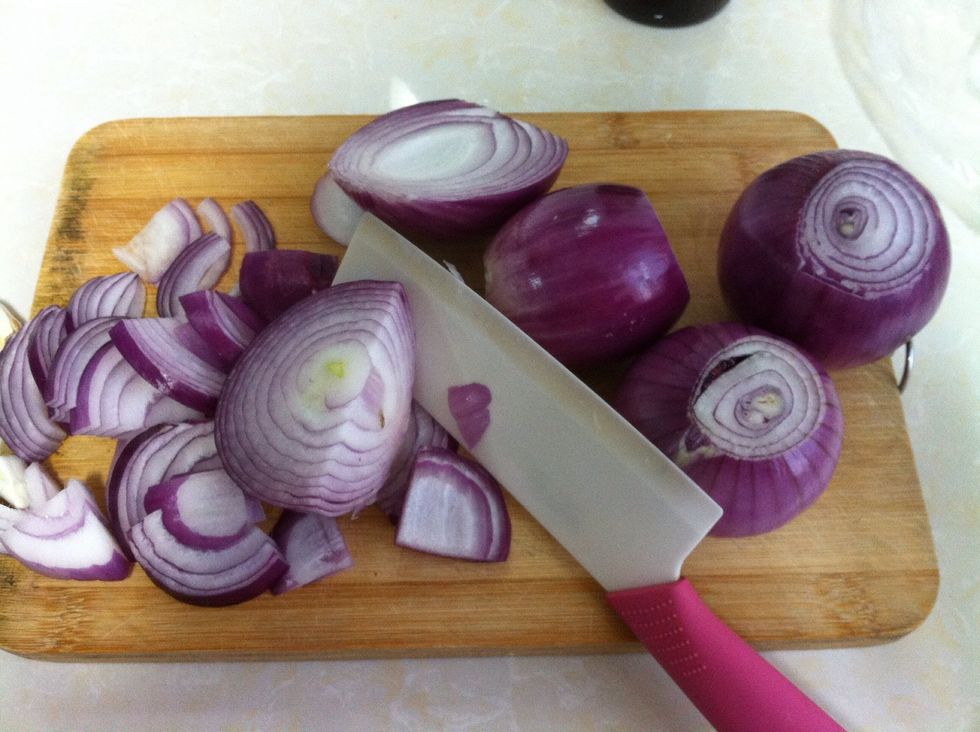 Slice the onions. Chop the garlic.
Melt the stick of butter in a large pot over medium heat. Stir in sugar. Add the onions, garlic and cook until they are very soft and caramelized,about 20-30 min.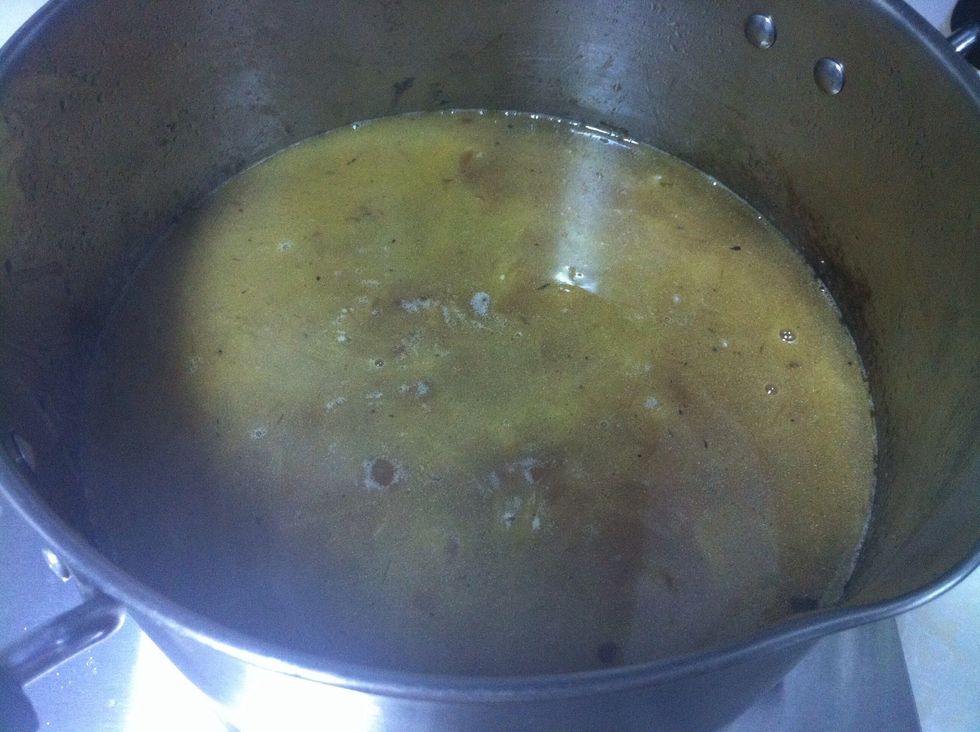 Add hot broth, wine. Add salt, pepper, heat to boiling. Reduce heat to low, cover the soup and simmer for an hour.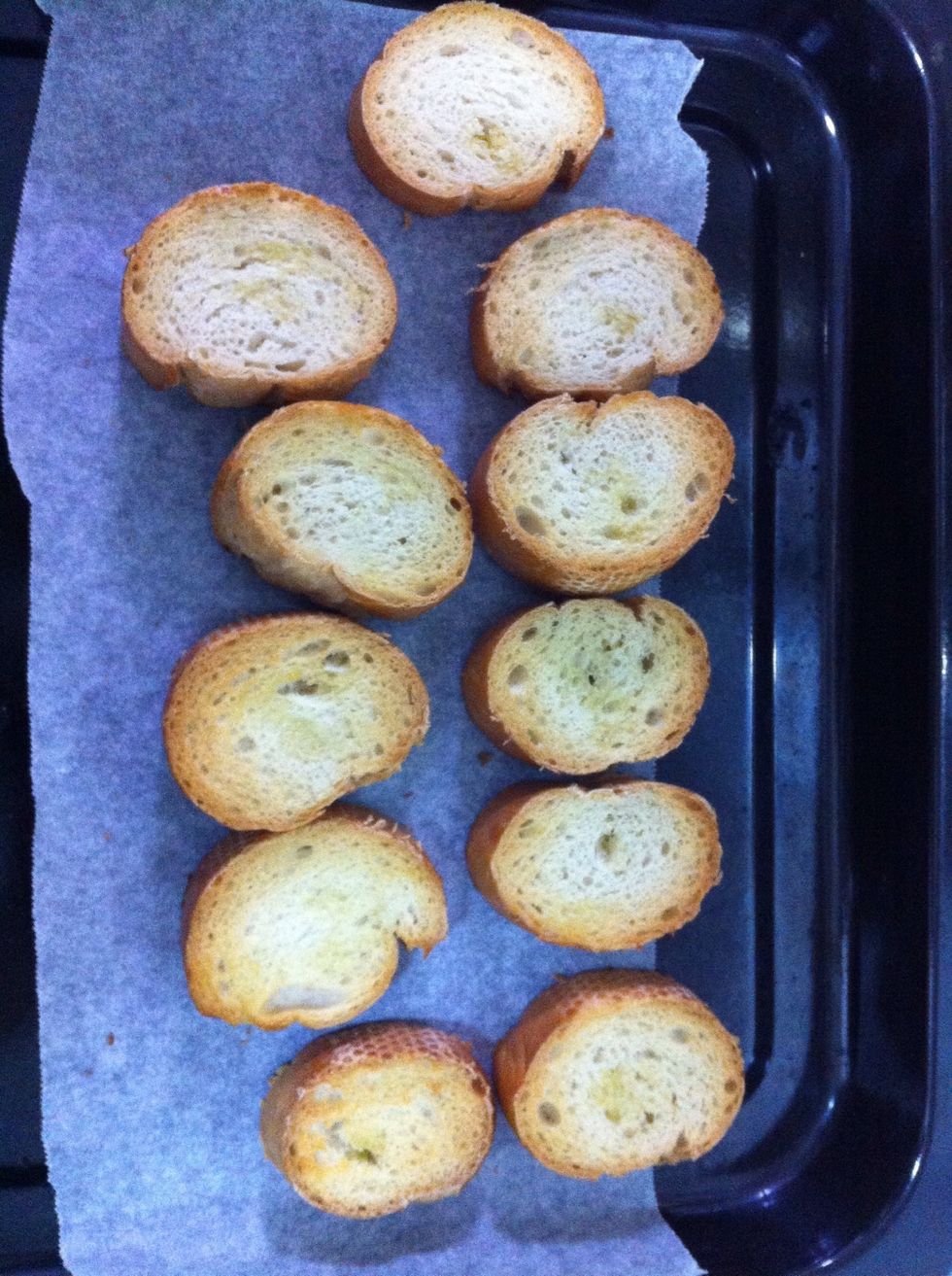 Cut 1 inch thick slices of bread. Toast the bread slices at 165 C until browned. Sprinkle with olive oil before. When bread is ready gently rub the cut side of the garlic clove over toasted bread.
Ladle soup into bowls. Place bread on top of the soup. Sprinkle with cheese and warm the soup into microwave oven to melt the cheese. U can also put soup into the oven in oven-safe bowls. Voila! ;)
1/2kg Good onions
1/4c Butter
2.0 Garlic
1.0c Dry white wine
1.0c Chicken broth
1.0tsp Sugar
1.0 French baguette
1/2lb Grated Gryuere
Olive oil
Salt, pepper