Get butter and melt on the stove over Medium heat.
Get the onions and slice them into strings.
Get the onions, thyme, and 1/2t of salt. Mix them into the butter. Stir occasionally until the onions are dark and sticky. (About 30 min.)
Get the vinegar and stir it into the other ingredients. Scrape the brown crust from the pot.
Stir in the broths and the bay leaves.
Season your soup with salt and pepper if needed. Get rid of the bay leaves when done.
Heat the oven to 450 degrees. Get oven safe bowls an put them on a jelly roll pan. Ladle the soup into the bowls.
Get the baguette slices (or croutons) and put them on top of the bowls. Sprinkle with the cheese. Bake until the cheese has melted (about 5 minutes).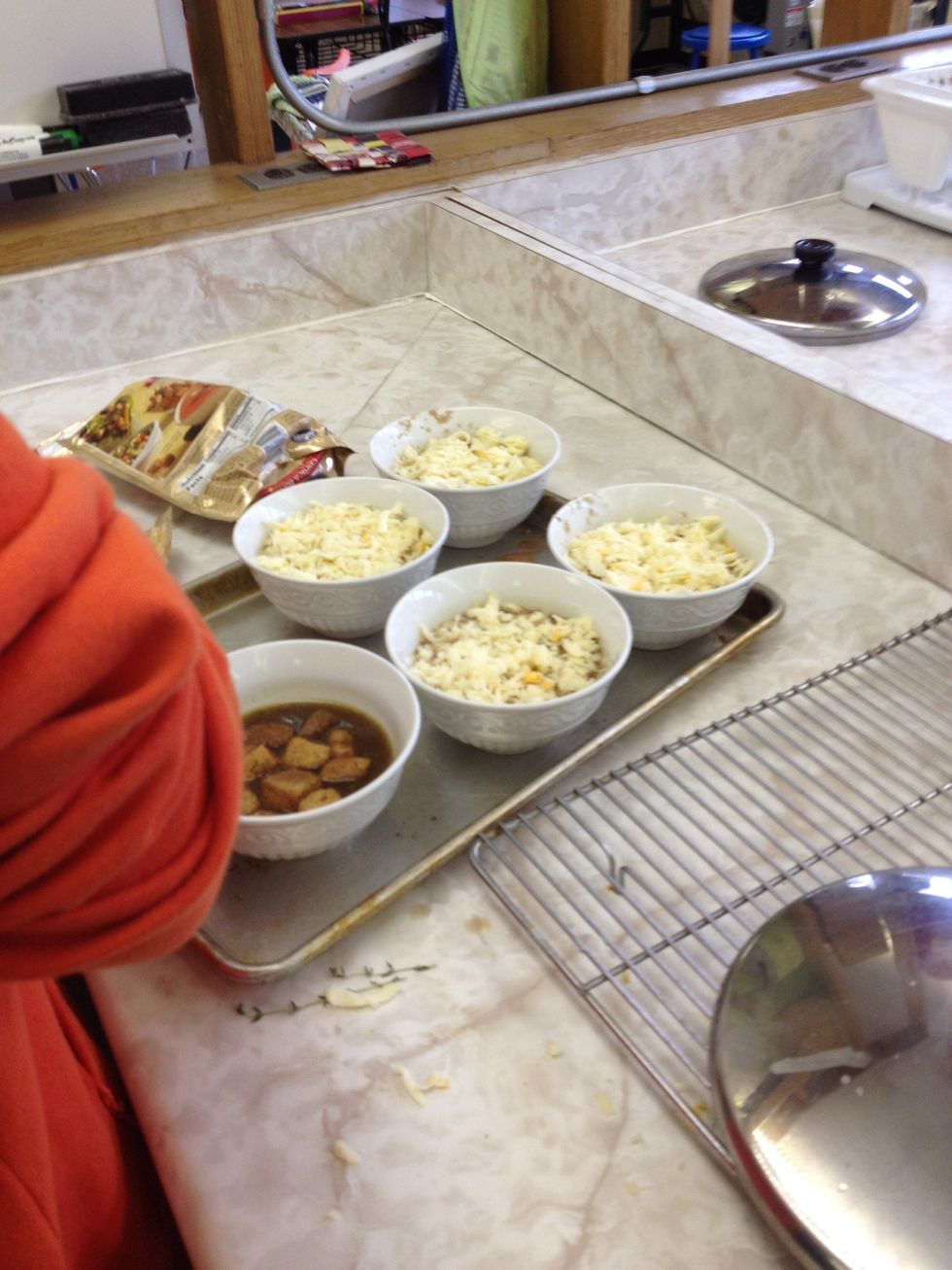 2.0Tbsp Unsalted butter
5.0 Medium red onions
2.0tsp Minced fresh thyme
1/4c Balsamic vinegar
6.0c Low sodium chicken broth
3/4c Low sodium beef broth
2.0 Bay leaves
Pepper
1.0 Baguette (1/2 inch thick) or croutons
8.0oz Shredded swiss cheese (2 cups)