How to cook french onion salmon
My personal favorite, easy, and delicious way to cook baked salmon!
1490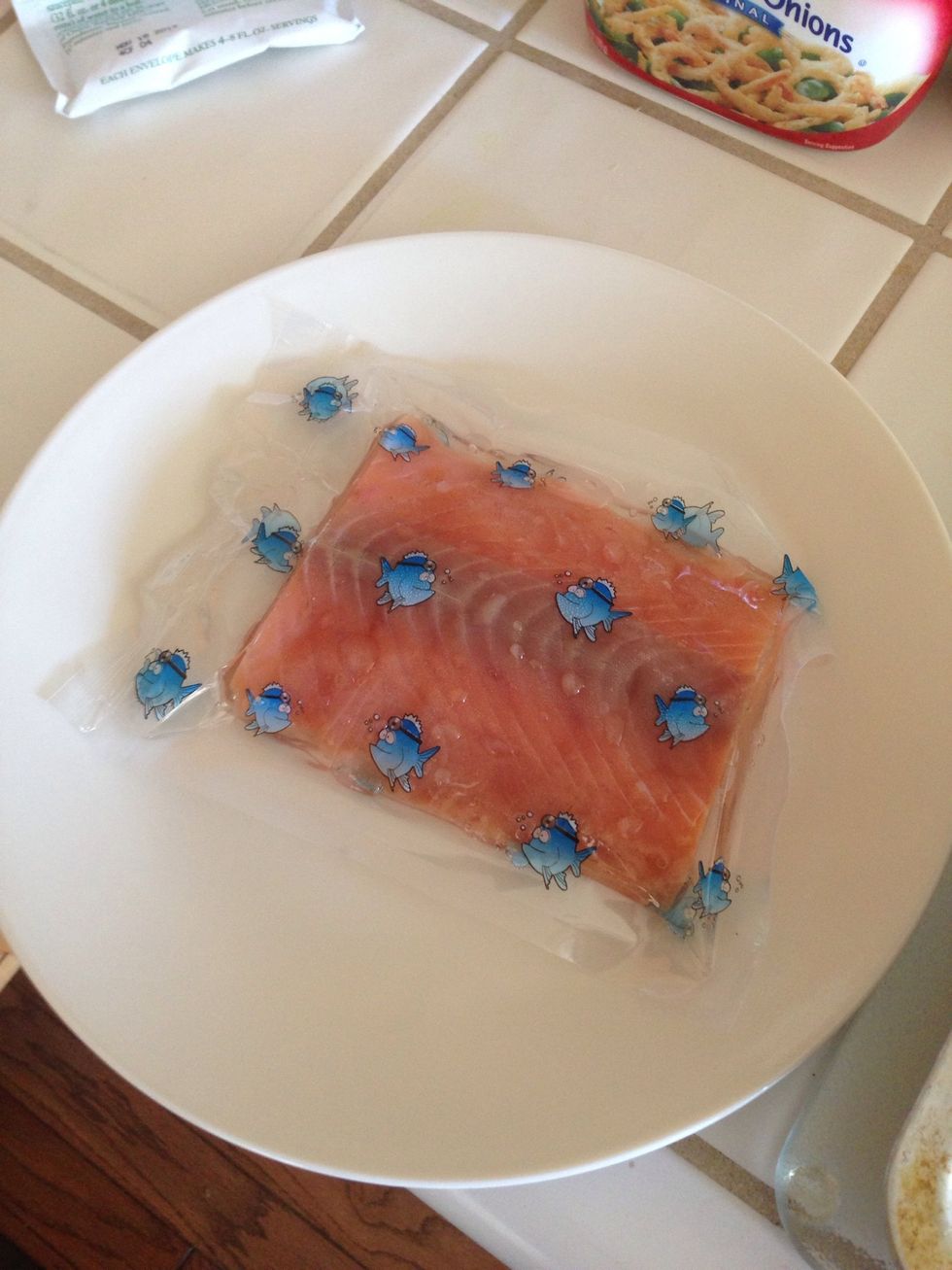 Defrost salmon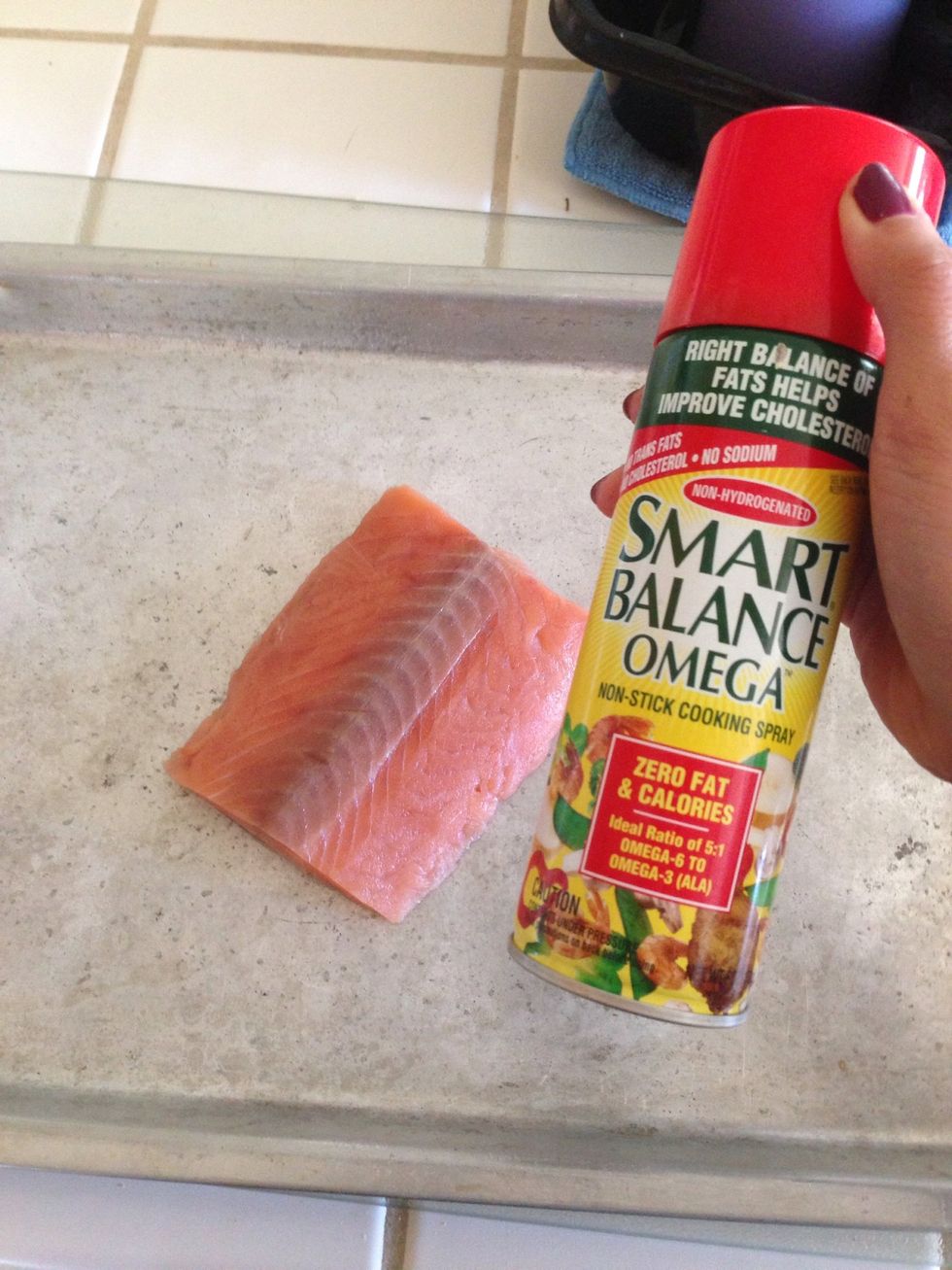 Rinse and pay dry with a paper towel, then place it on a baking pan with either non stick cooking spray or a little oil so it won't stick to the pan.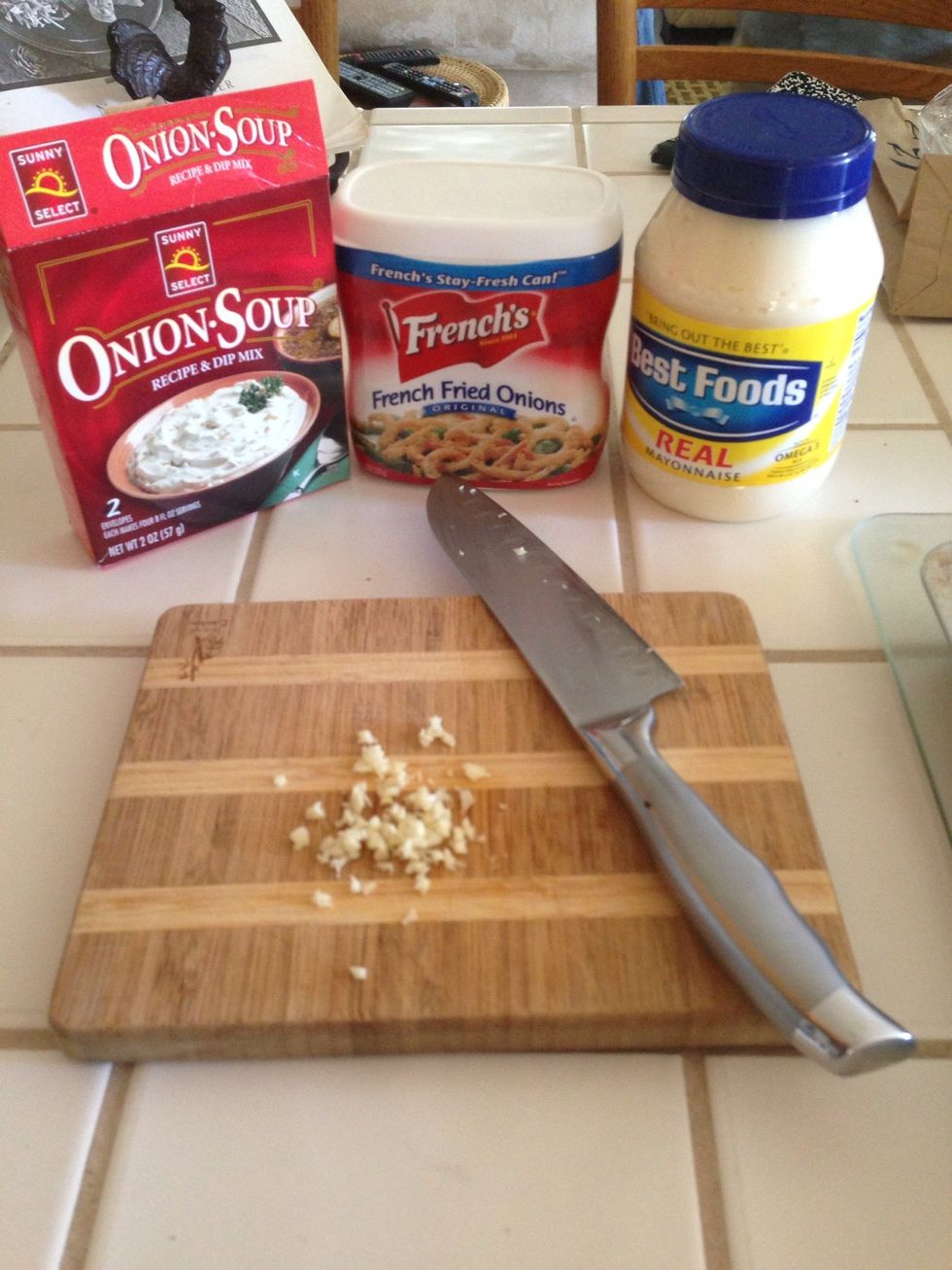 Take out ingredients! Mince a piece of garlic. Mine was a fairly large piece in this picture so I ended up not using it all.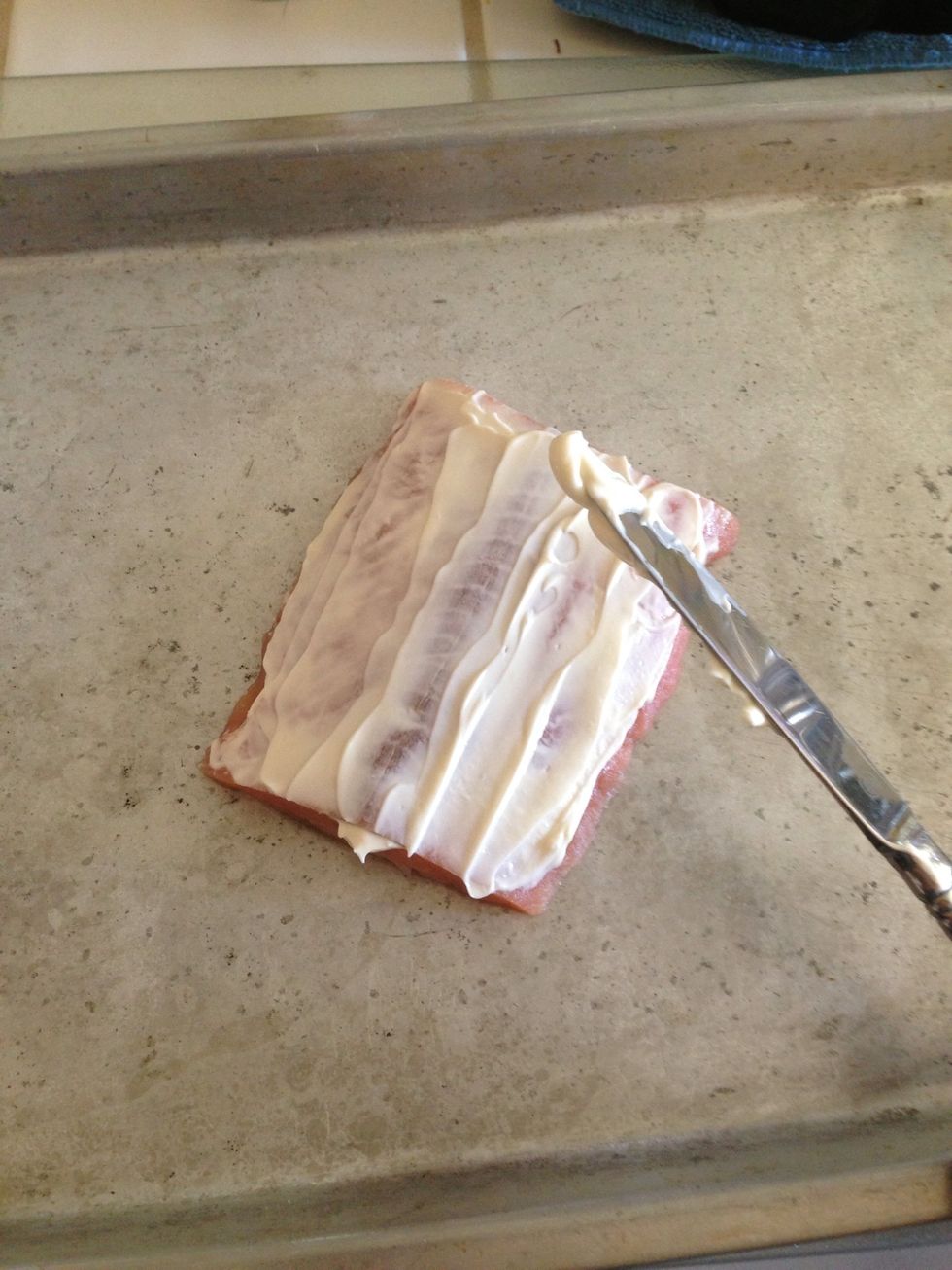 Put a layer of mayo on the filet. Make sure it's not too thick!
Add the minced garlic, French fried onions, and French onion seasoning to the salmon. You will not need the whole packet of French onion mix. I can use to same packet multiple times before I run out.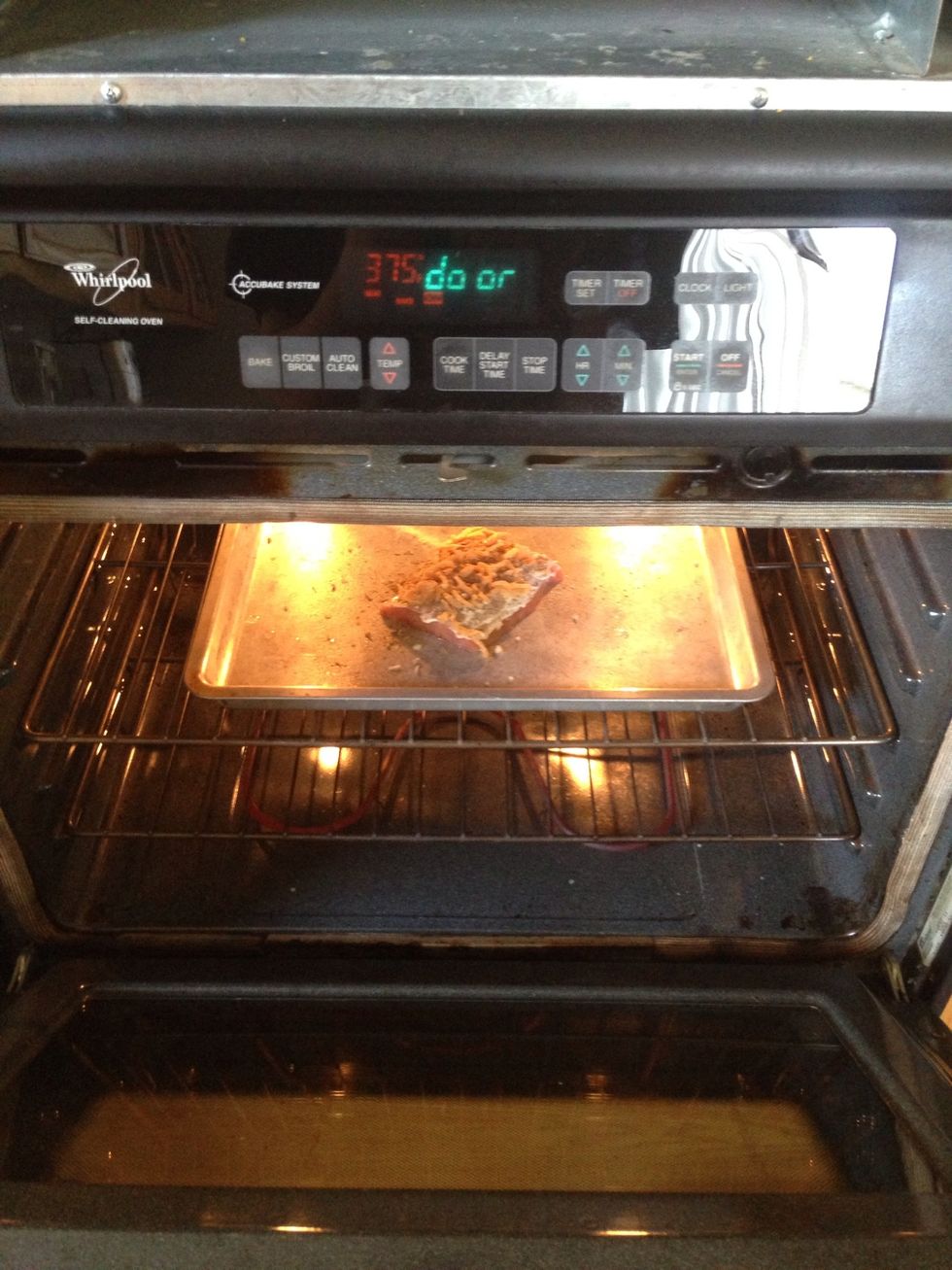 Place in the middle rack of the oven baking it at a temperature of 375 degrees and cook for about 15 minutes. Depending on how thick or thin your piece of salmon is will determine the time.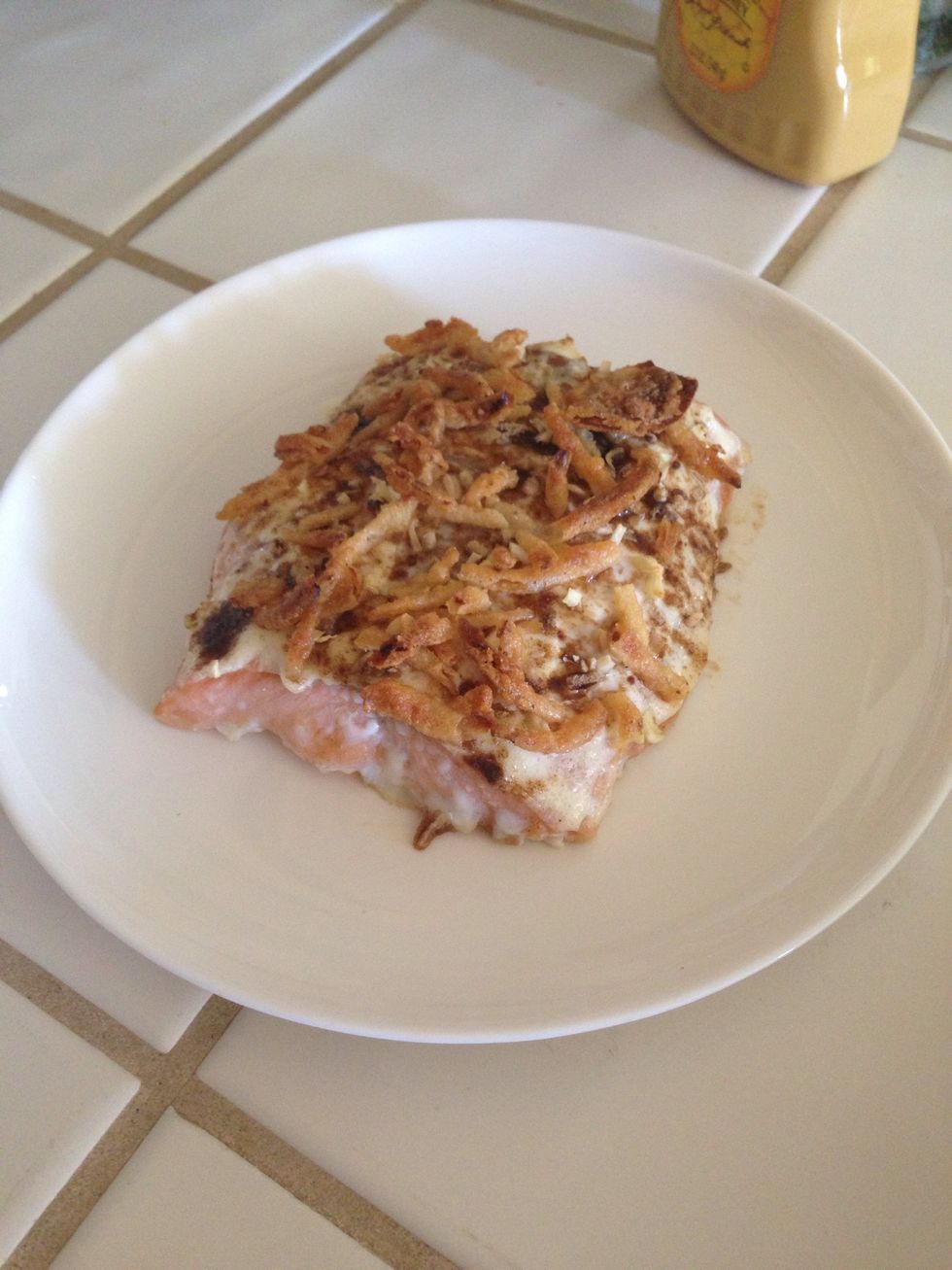 Make sure it is cooked all the way through! *nothing mushy in the middle* Enjoy with rice or by itself.
Salmon
Mayo
French onion mix
French fried onions
Garlic
Non stick cooking spray or oil