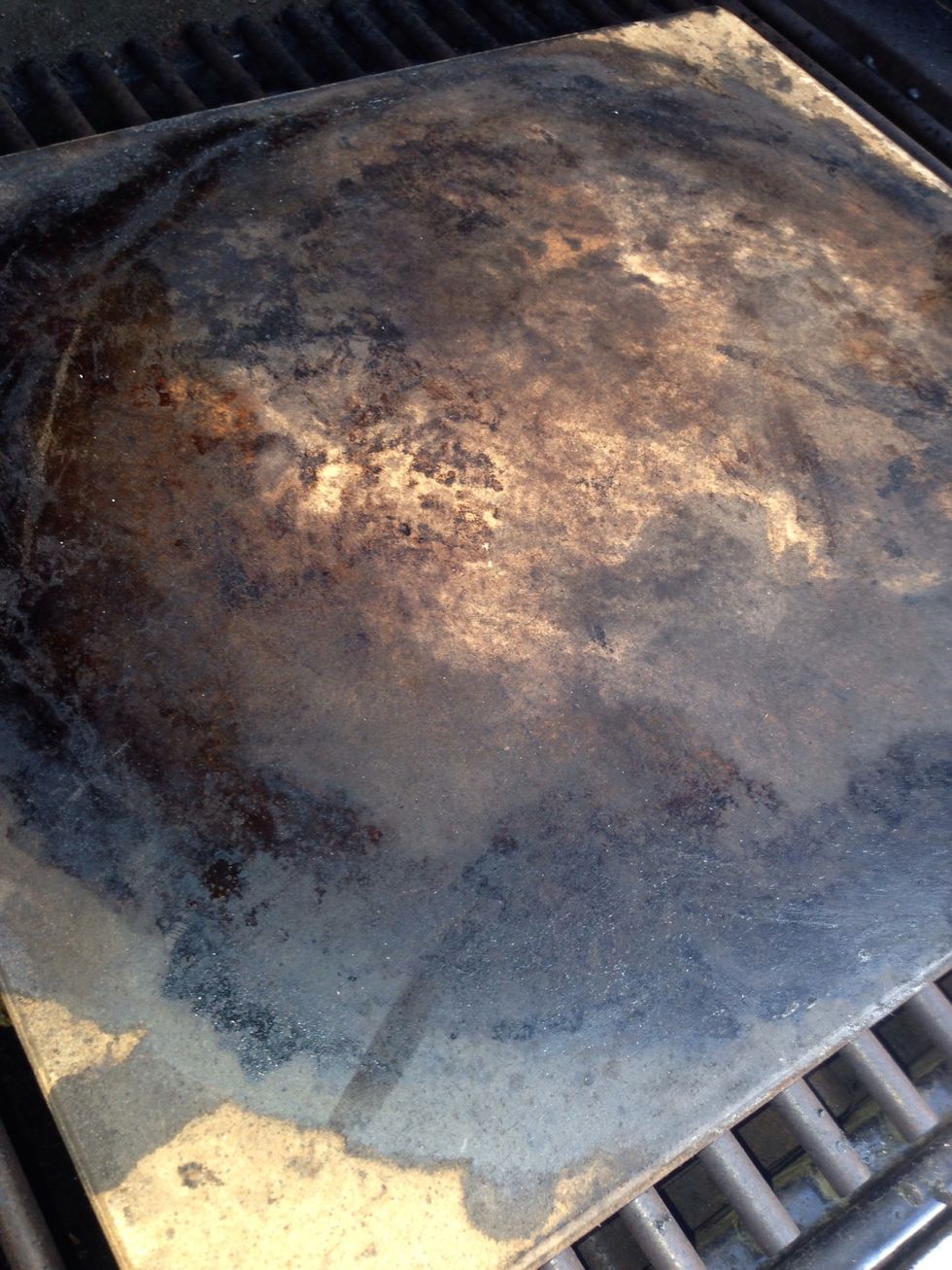 Preheat your BBQ with your pizza stone inside to about 450 degrees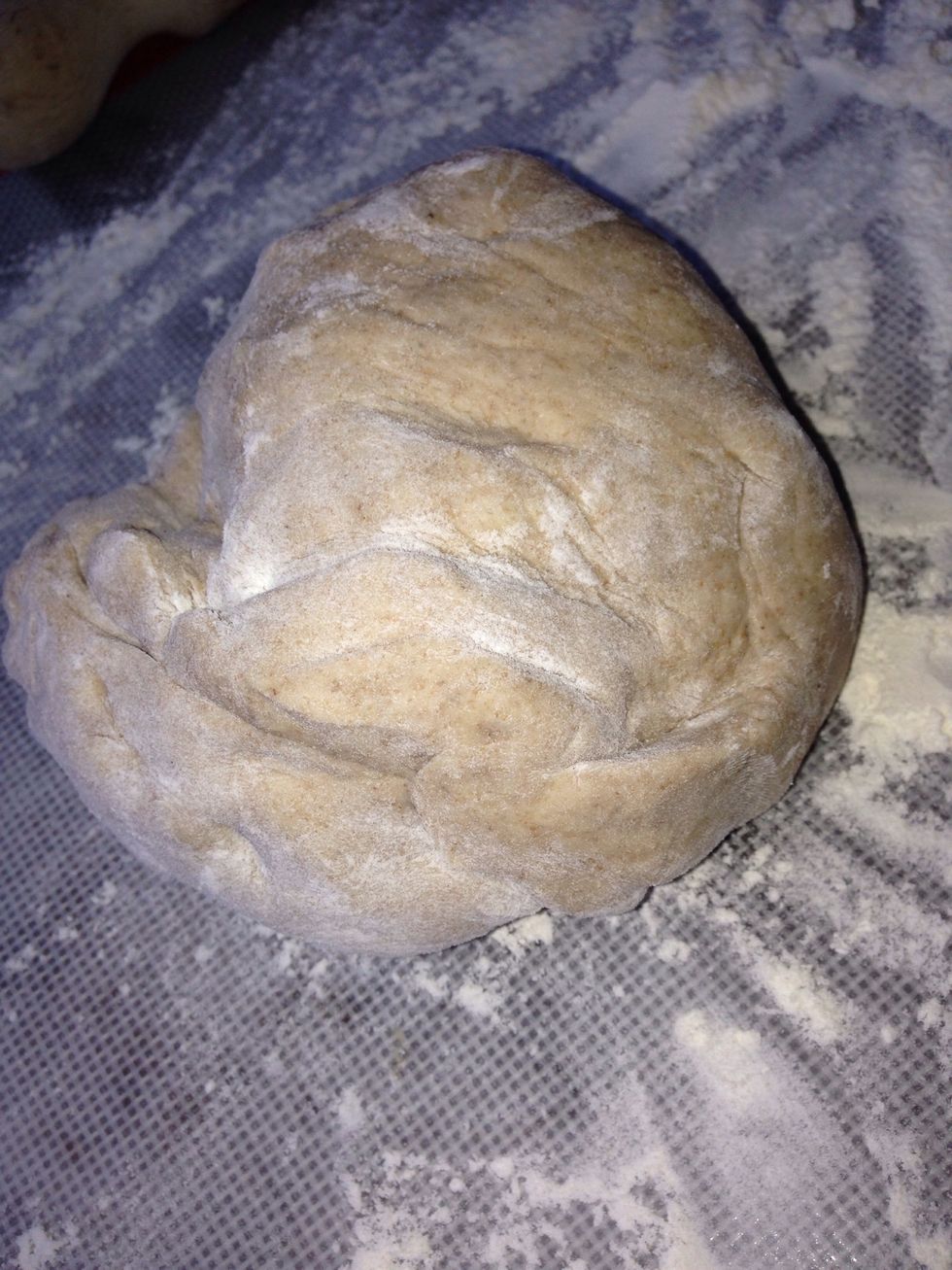 Pat your doe with some flower and begin to flatten and shape it by hand.
Roll it our with a rolling pin and place it on your pizza peel.
Pour some extra virgin olive oil on the doe and spread it evenly with your hands.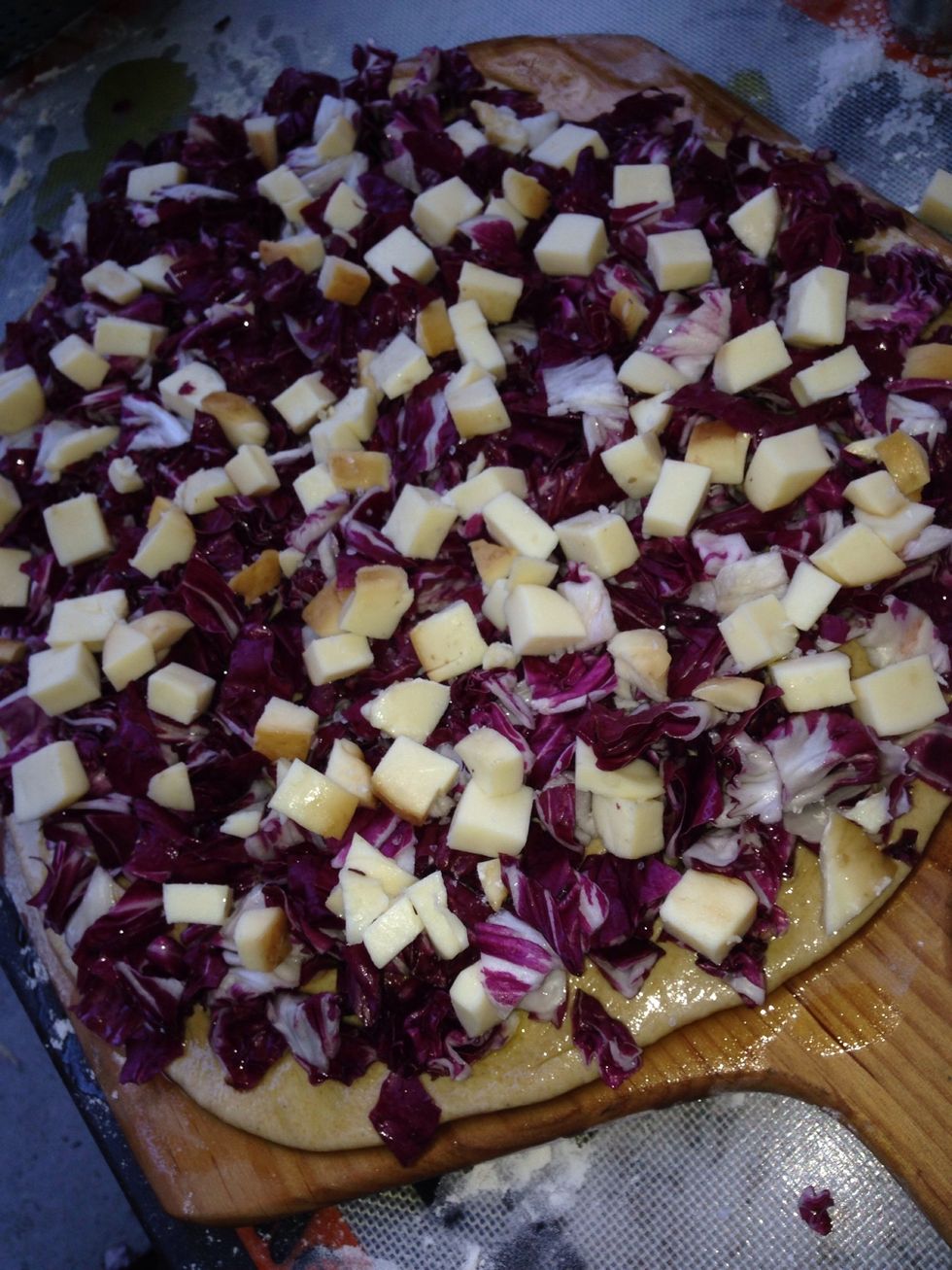 Cover it with the chopped radicchio and the smoked mozzarella. Sprinkle with your pinch of sea salt.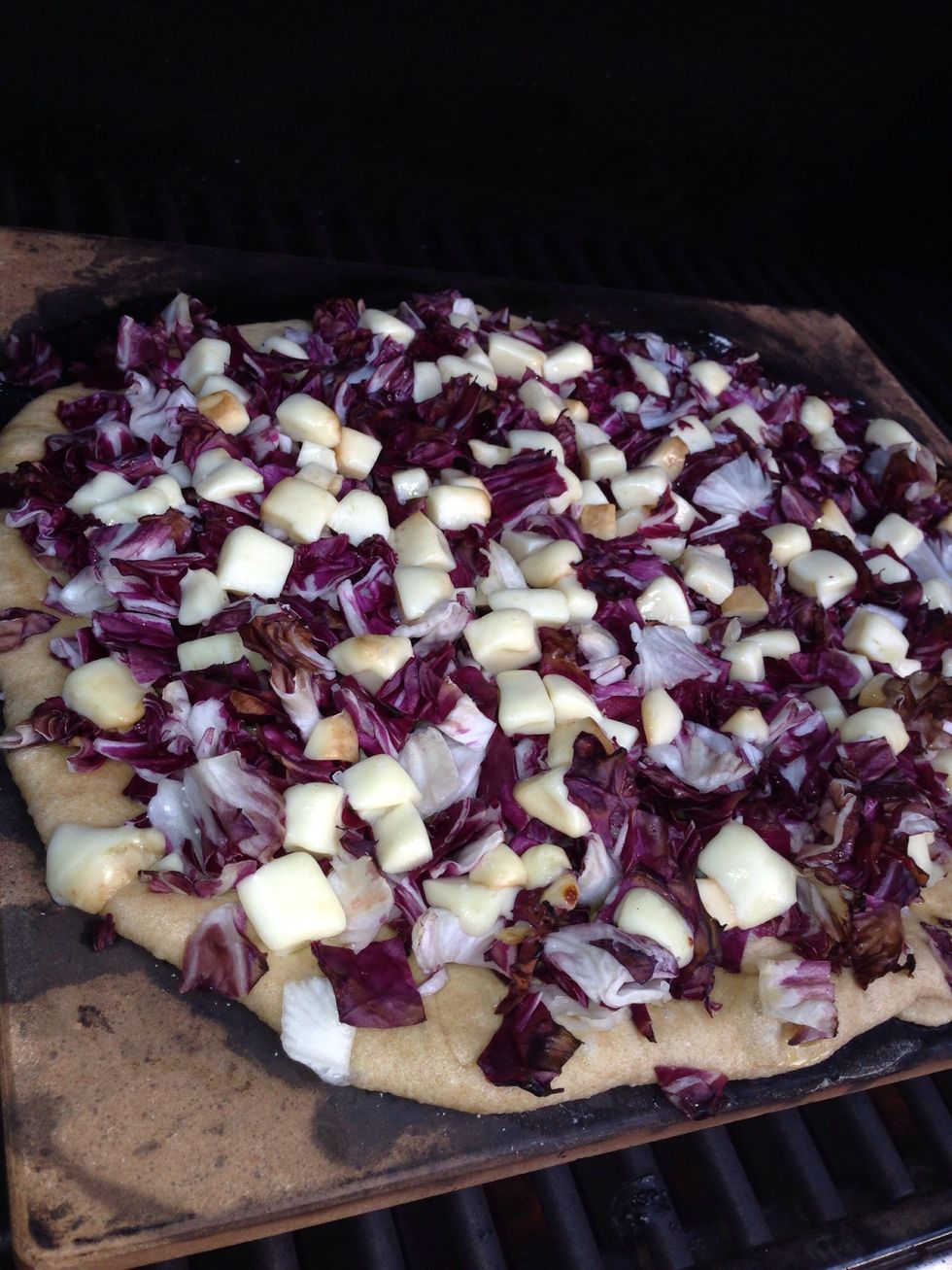 Transfer it with the pizza peel to the hot pizza stone dusted with a small amount of flour. Cook it with the BBQ closed for about 10 minutes. Turn it slightly after 5 minutes to avoid sticking.
When it is cooked, transfer it with your pizza peel from the pizza stone to a cutting board and serve.
1lb. Pizza or Focaccia doe
Olive oil
1 Head Of Radicchio Cleaned & Chopped
1 Smoked Mozzarella Chopped
Pinch of Sea Salt
1 Pizza Stone
1 Pizza Peel