How to cook flavourful roasted potatoes
This great recipe serves as an easy dinner side dish loaded with a variety of delicious flavours!
14
Preheat oven to 375 degrees.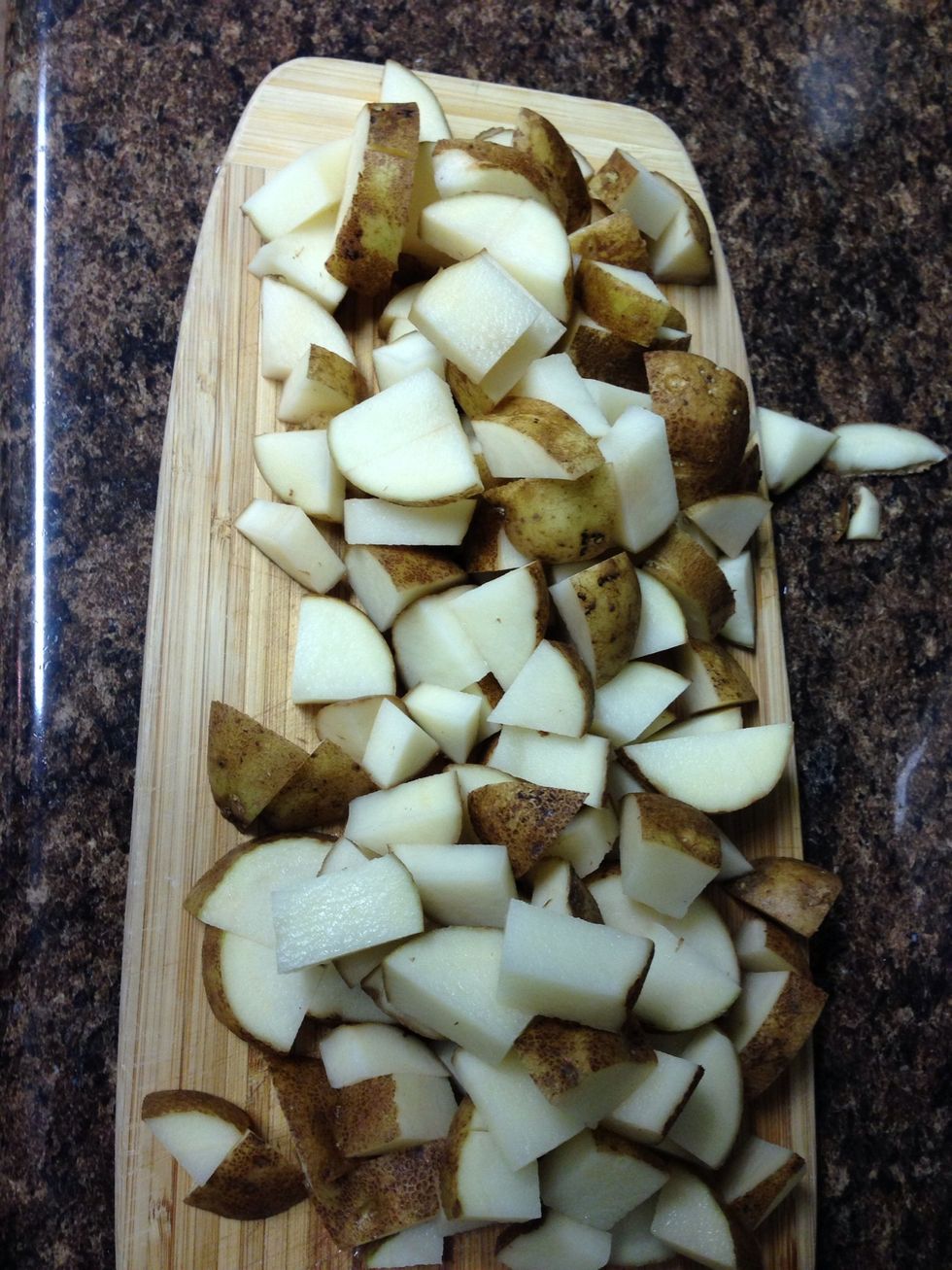 Dice potatoes to a rather large size as they will somewhat shrink in size after being baked.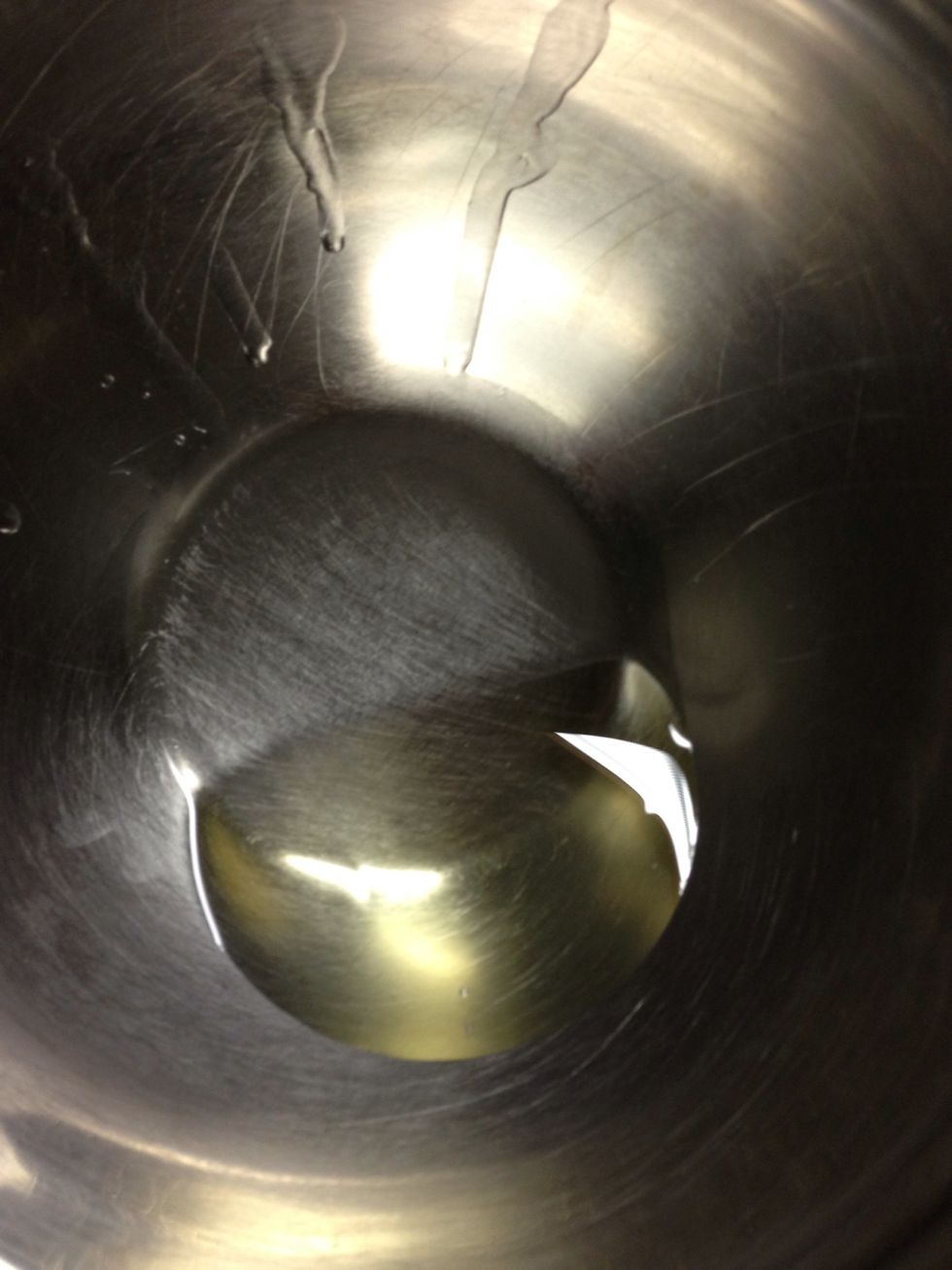 Add olive oil to a large mixing bowl.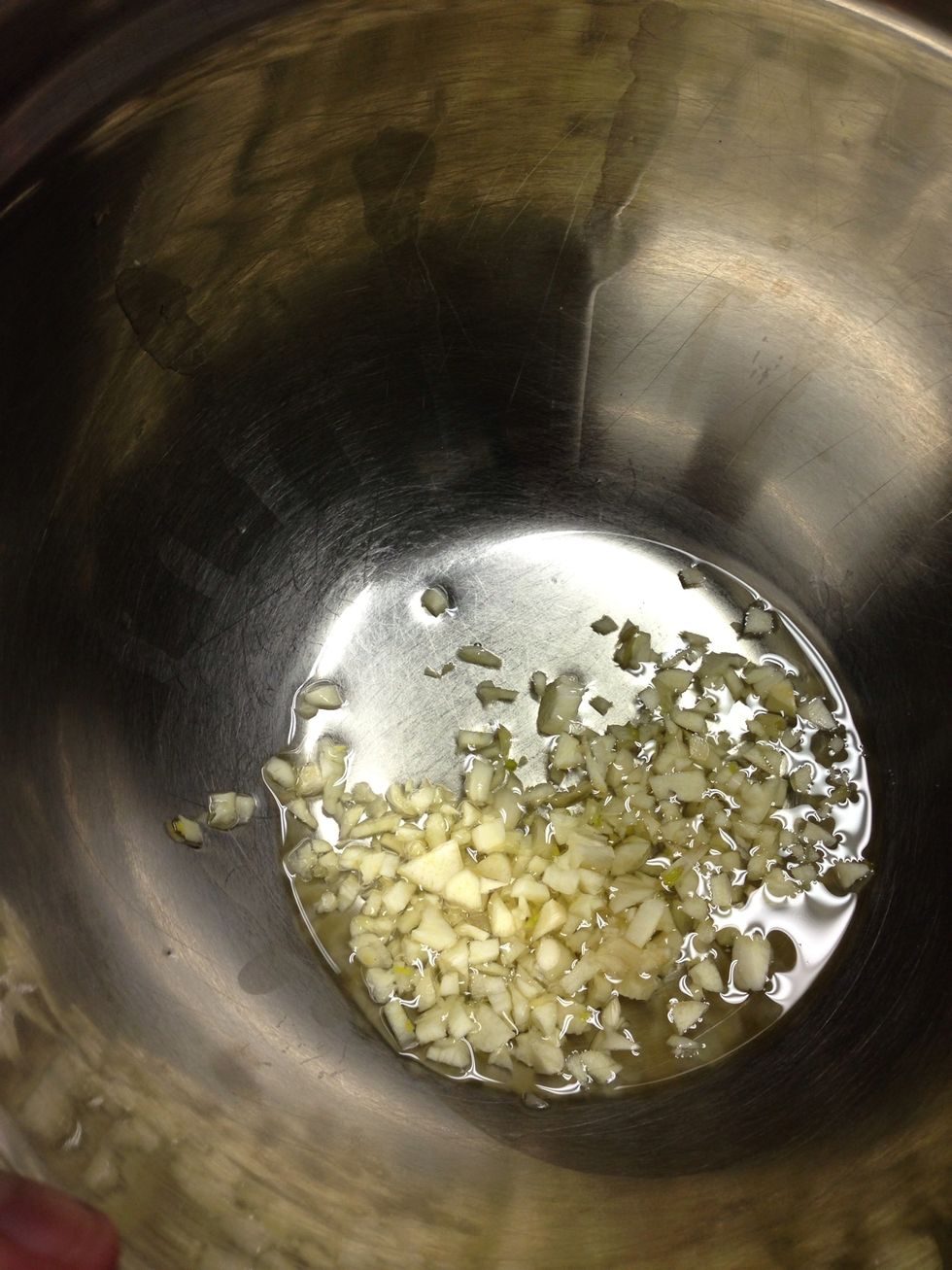 Then add the chopped garlic cloves.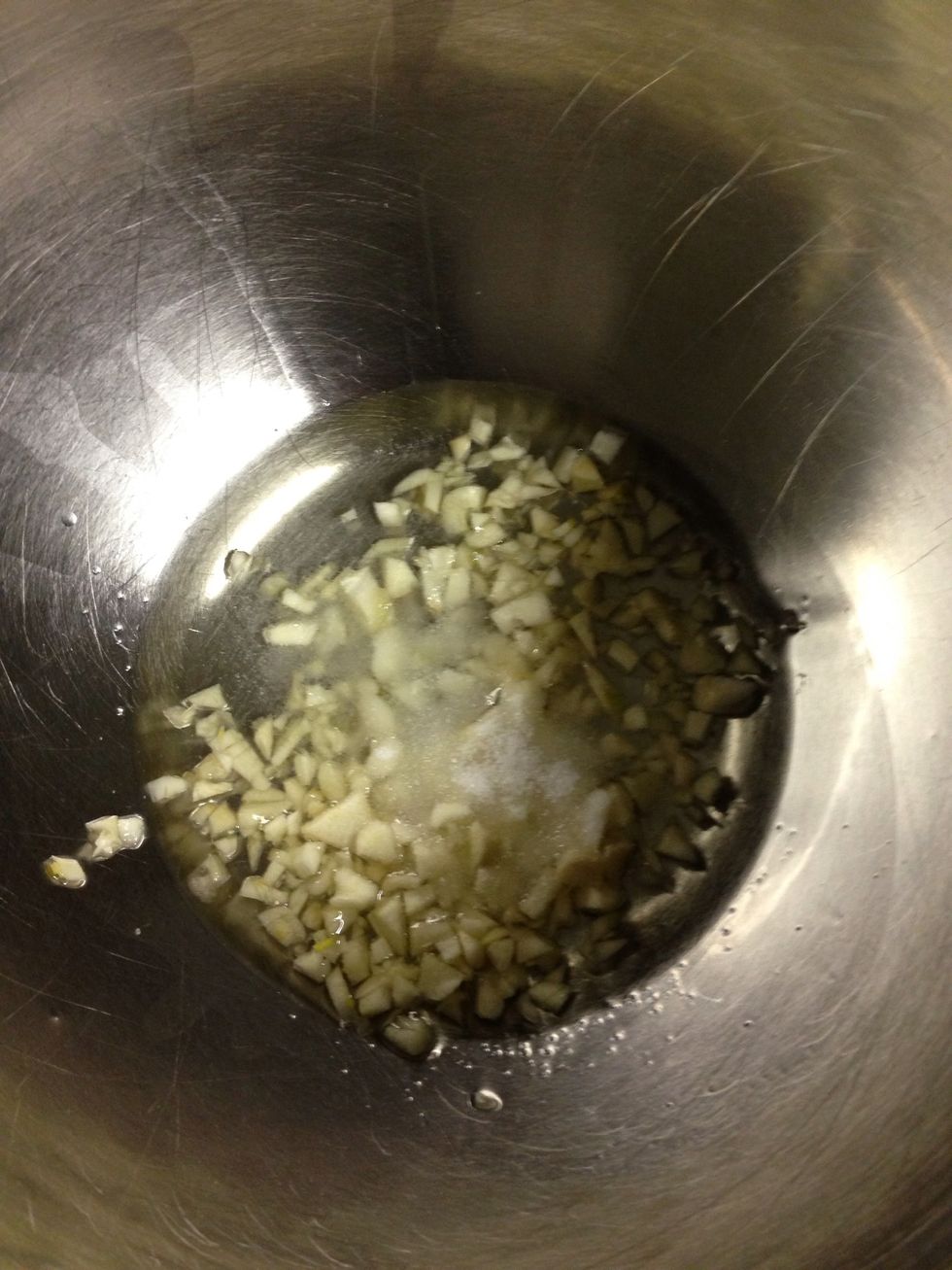 ...followed by salt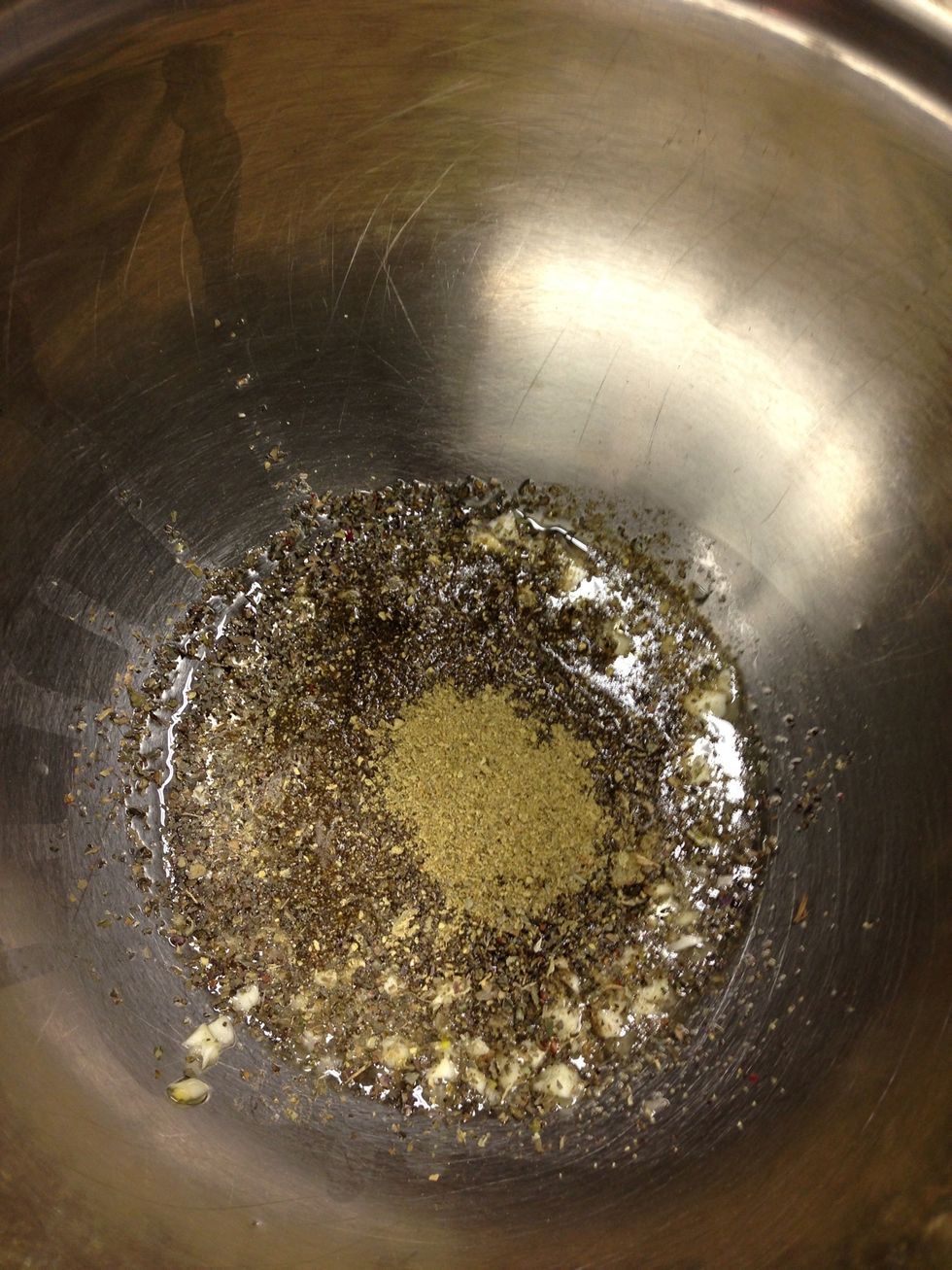 And finally the herbs.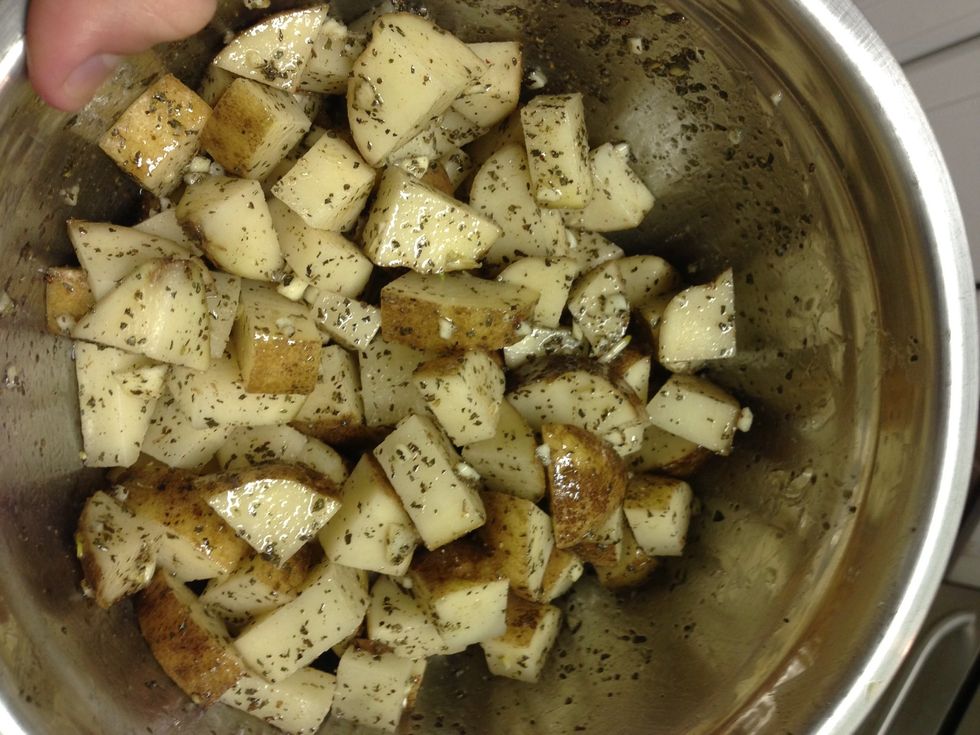 Then dump the cubed potatoes into the bowl and toss. I used my hands to thoroughly incorporate the flavours.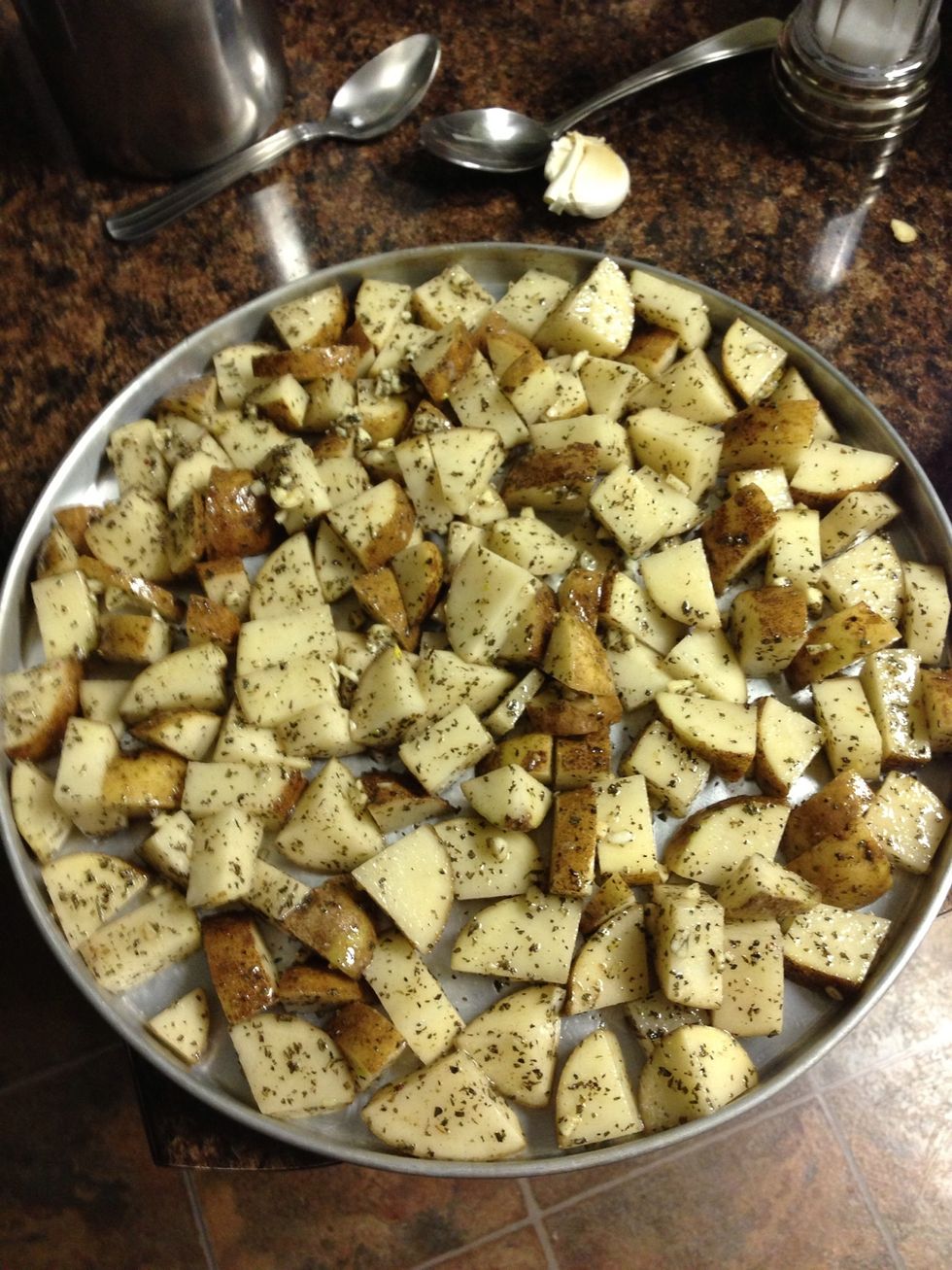 Spread potatoes evenly onto a baking sheet and bake for 50-55 mins or until slightly golden brown.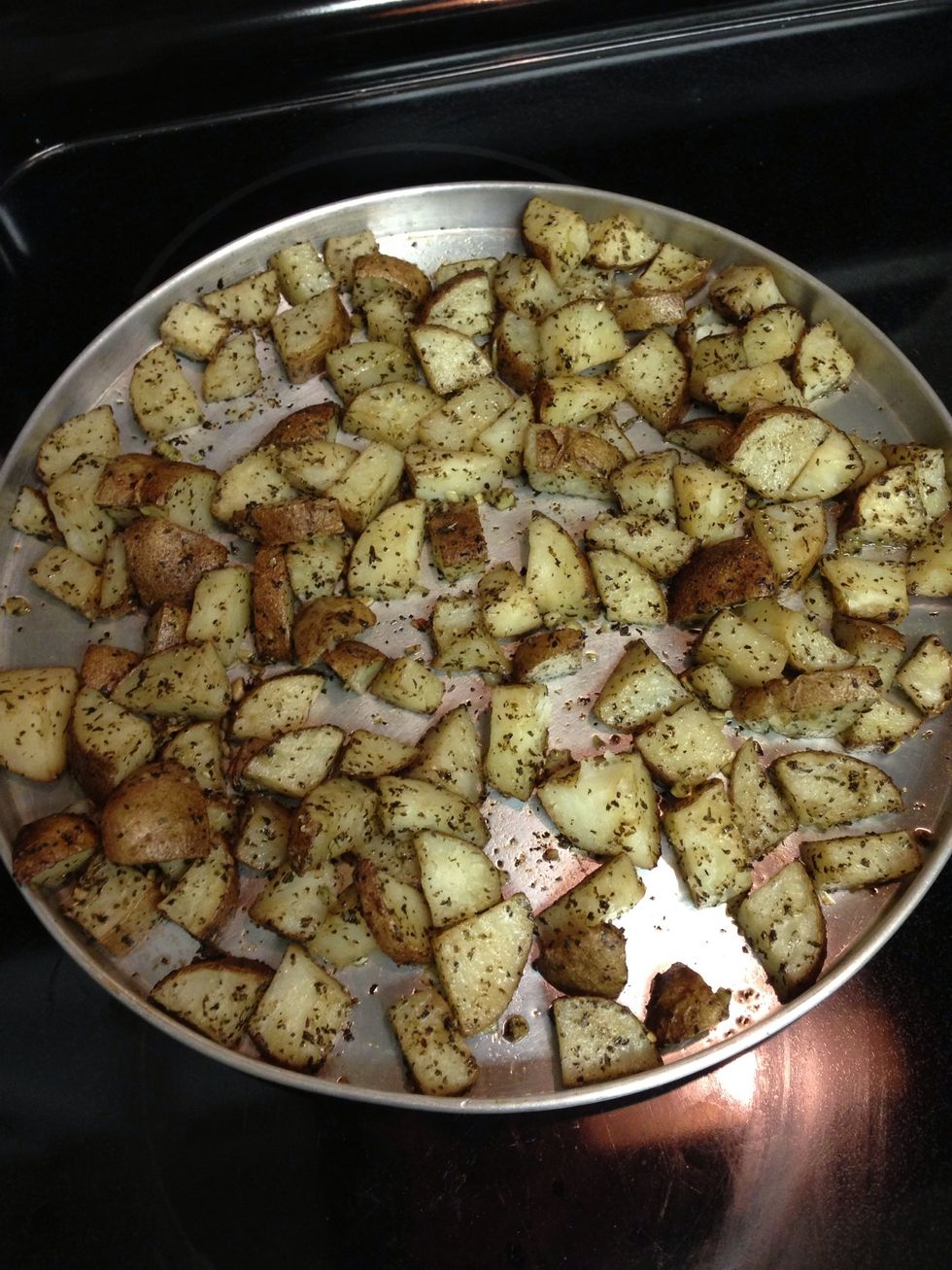 Until they come out looking like this! Test try one to be sure they are fully cooked inside.
And serve with some tossed salad and seasoned baguette. Enjoy!
4.0 Medium Russet potatoes cubed
6.0Tbsp Olive oil
6.0 Garlic cloves chopped
1.0tsp Salt
1/2tsp Ground pepper
Handful fresh thyme chopped
2.0Tbsp Basil leaves