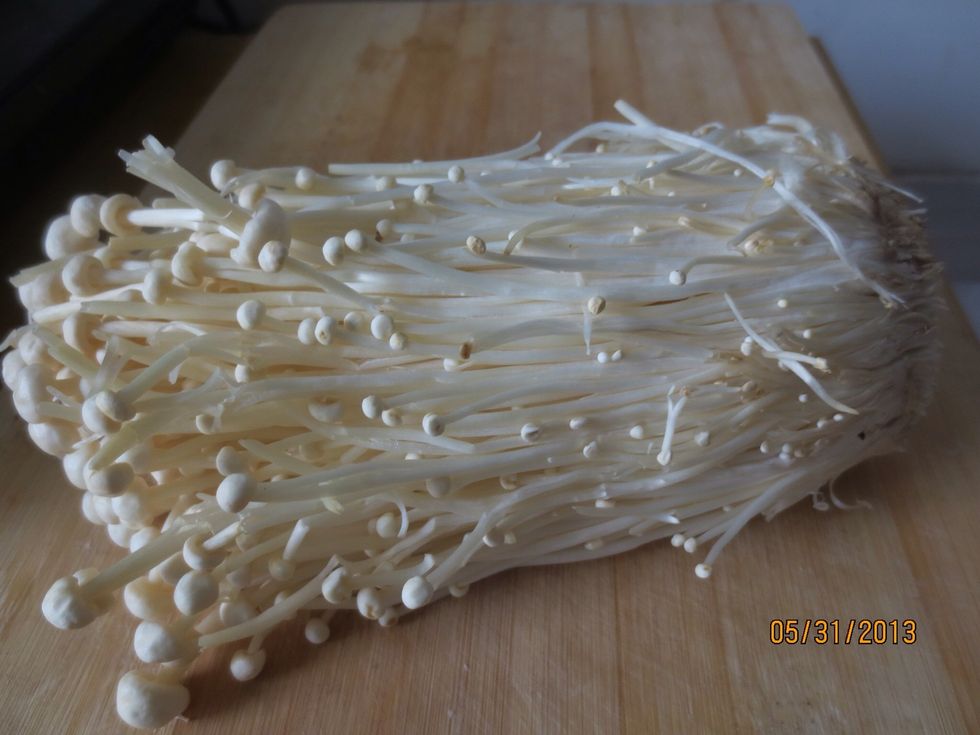 Clump of enoki mushrooms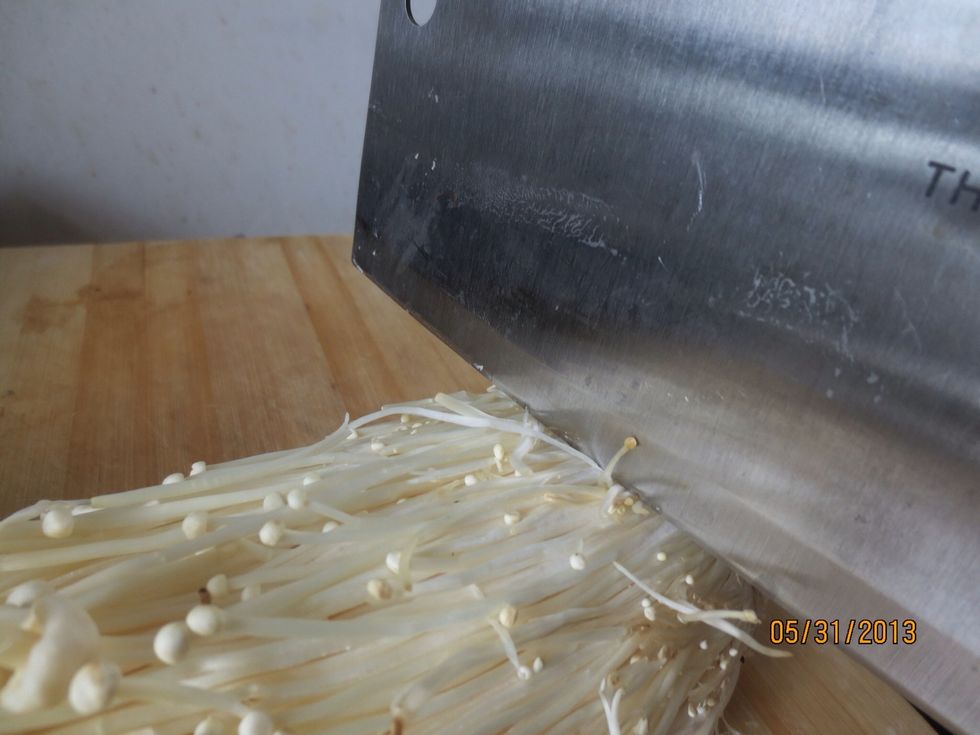 Chop off the dirty ends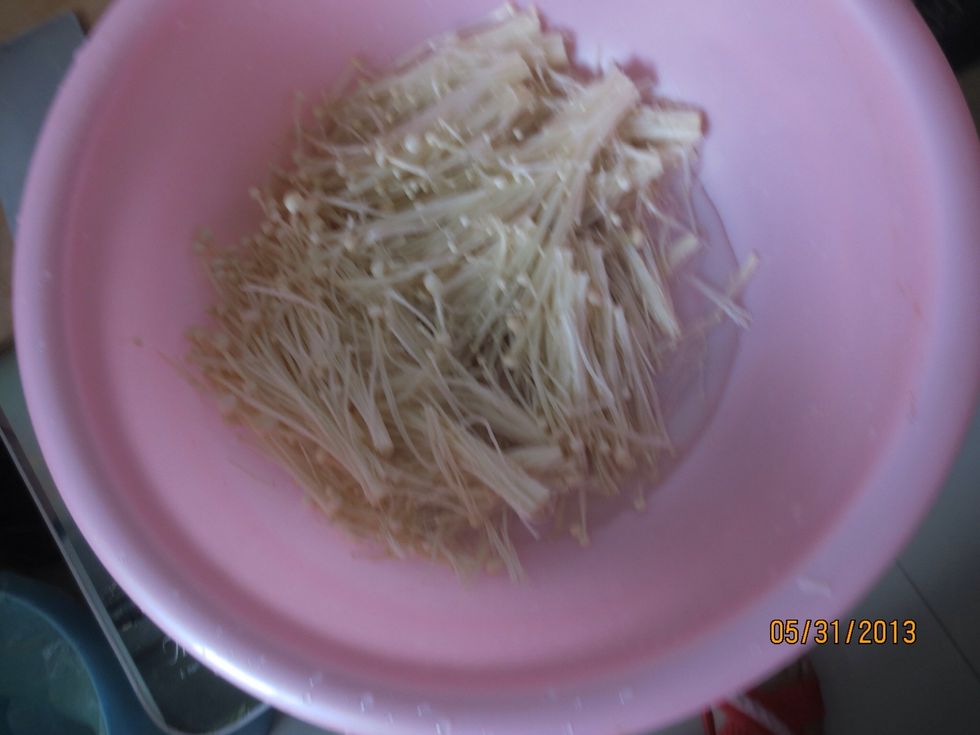 Wash thoroughly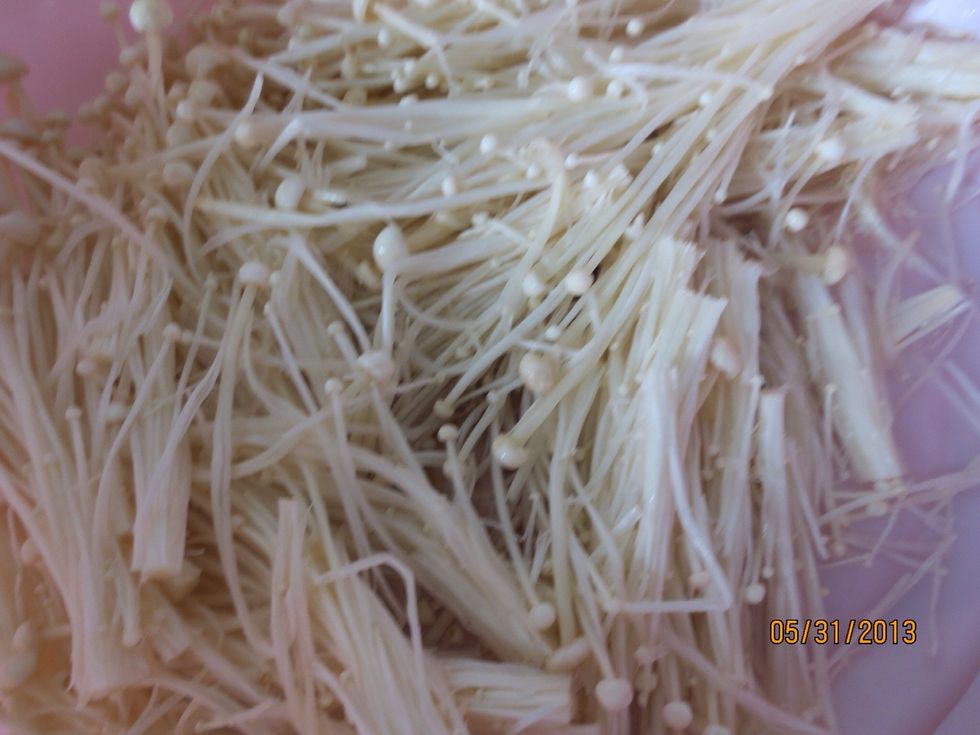 Should be nice and branched out, use your fingers to get the dirt and grit from these underground mushrooms!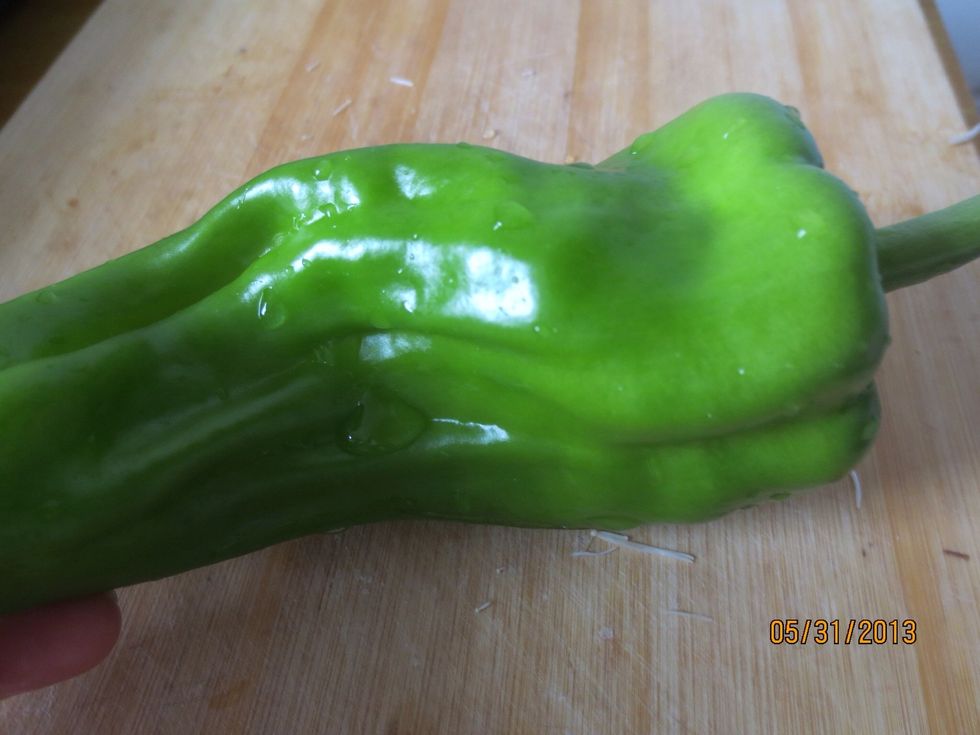 Pepper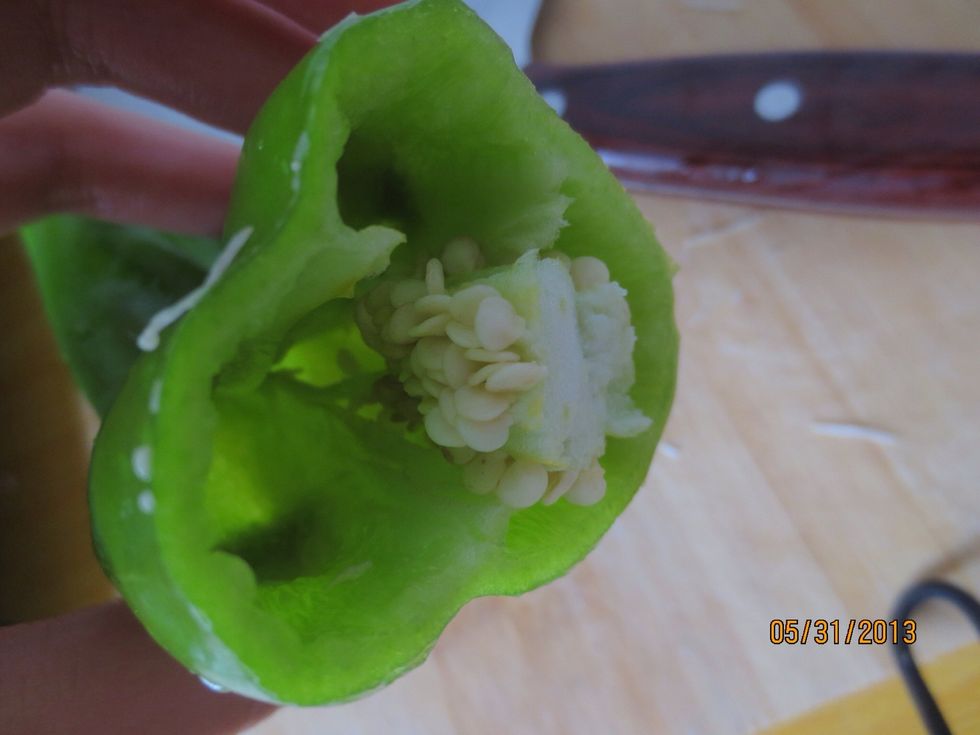 Take out any seeds, this pepper just happens to be a little spicy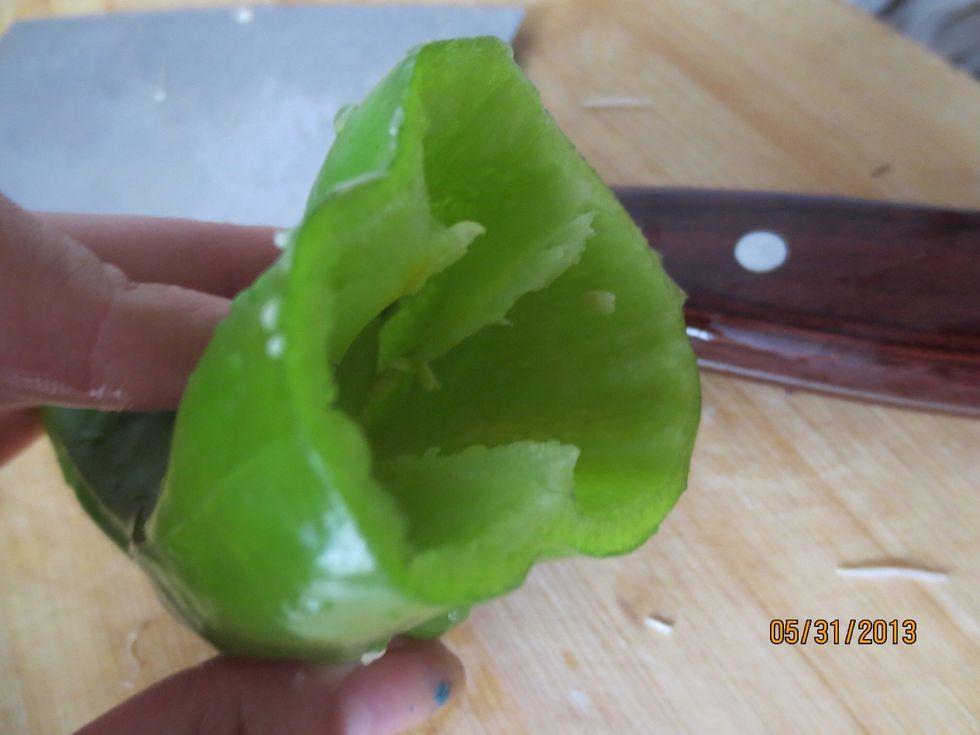 Unseeded!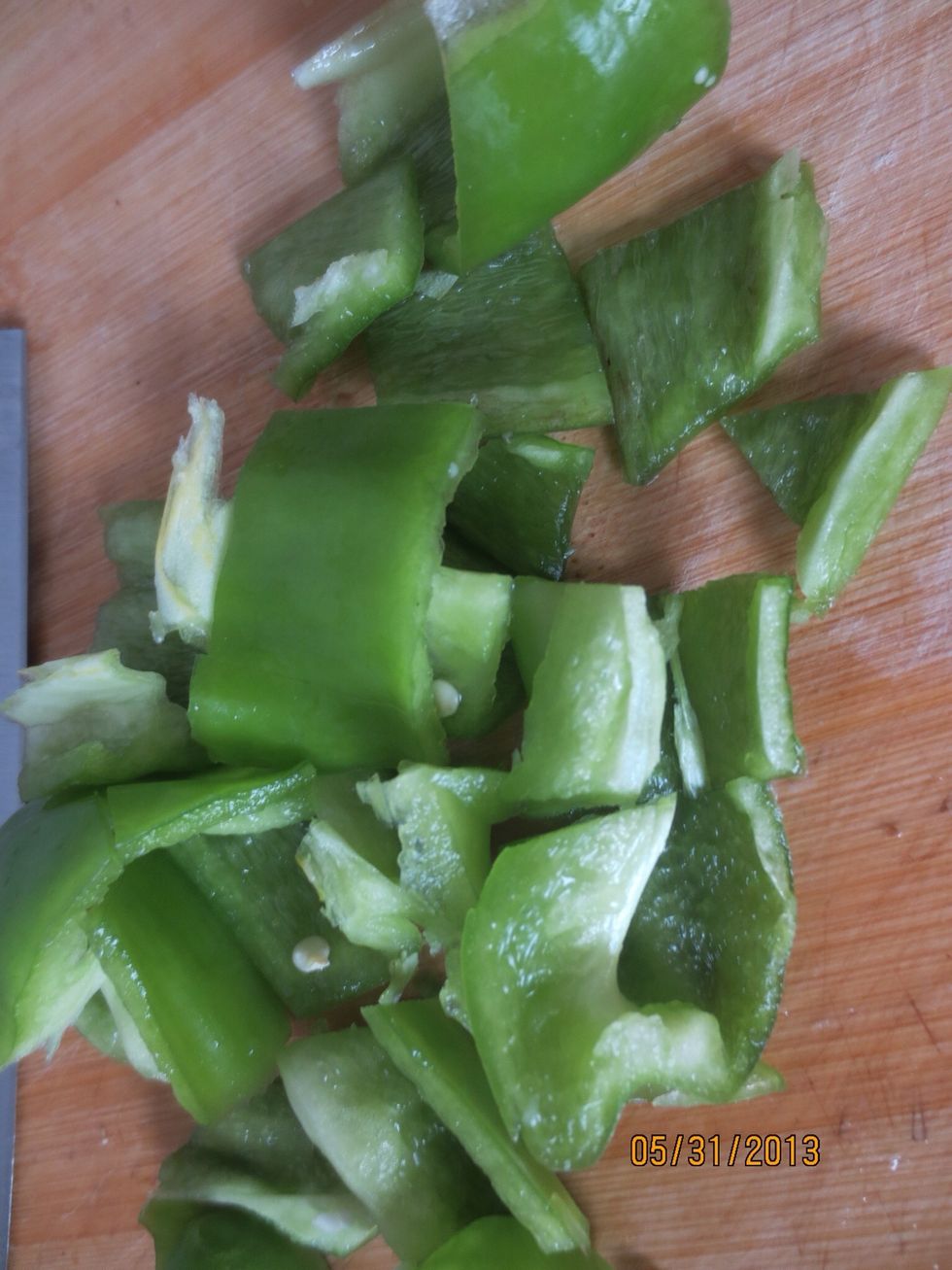 Chop the pepper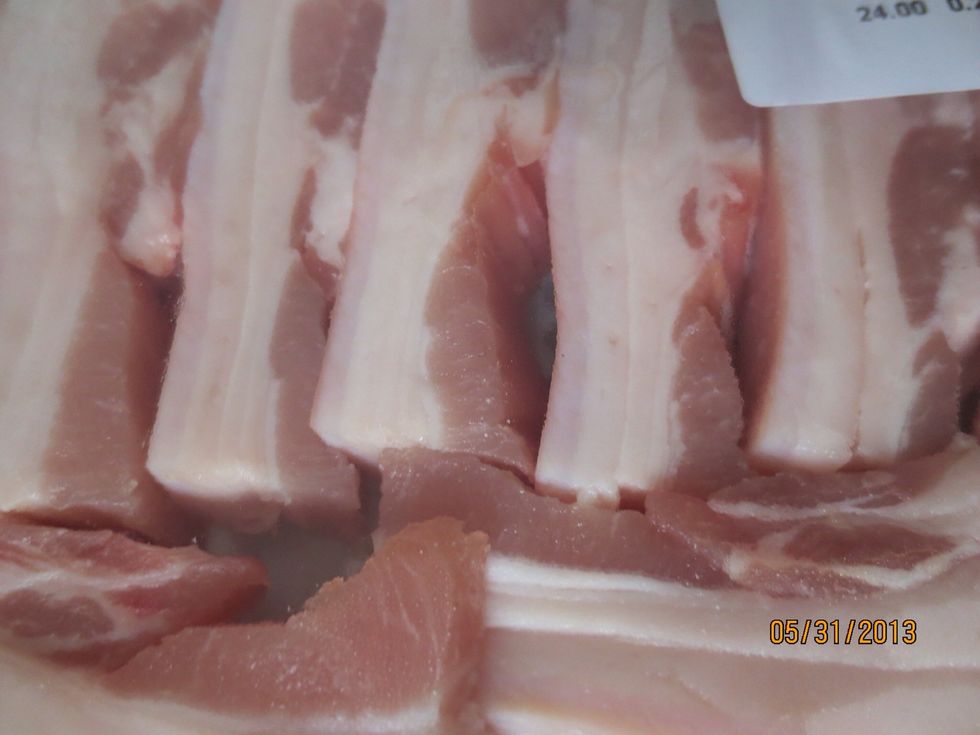 Pork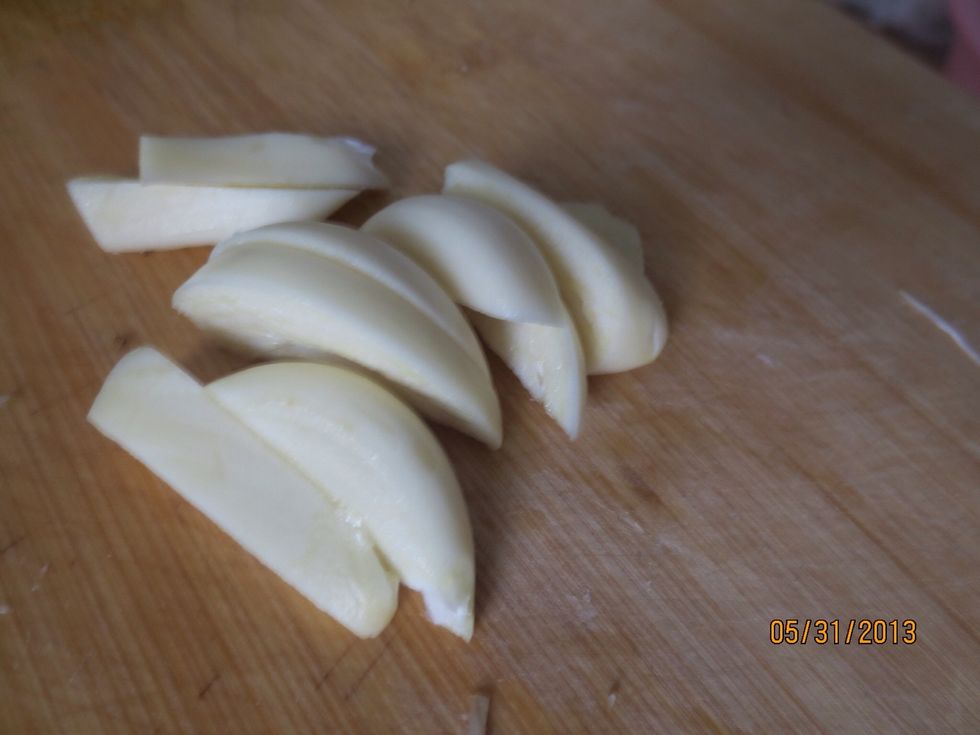 Chopped garlic!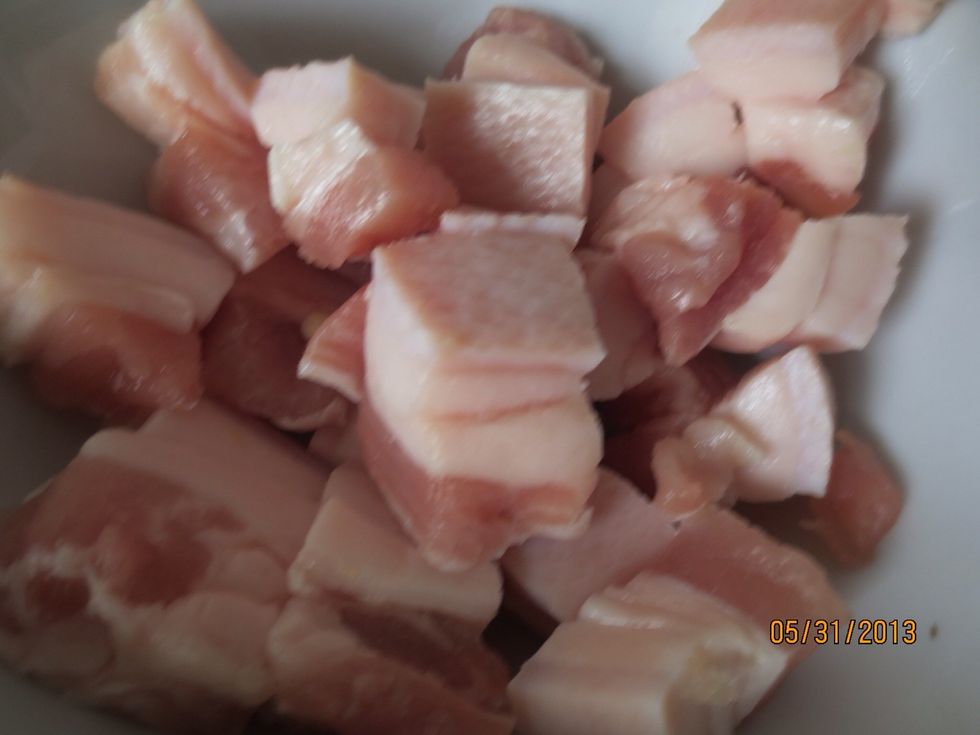 Cube the pork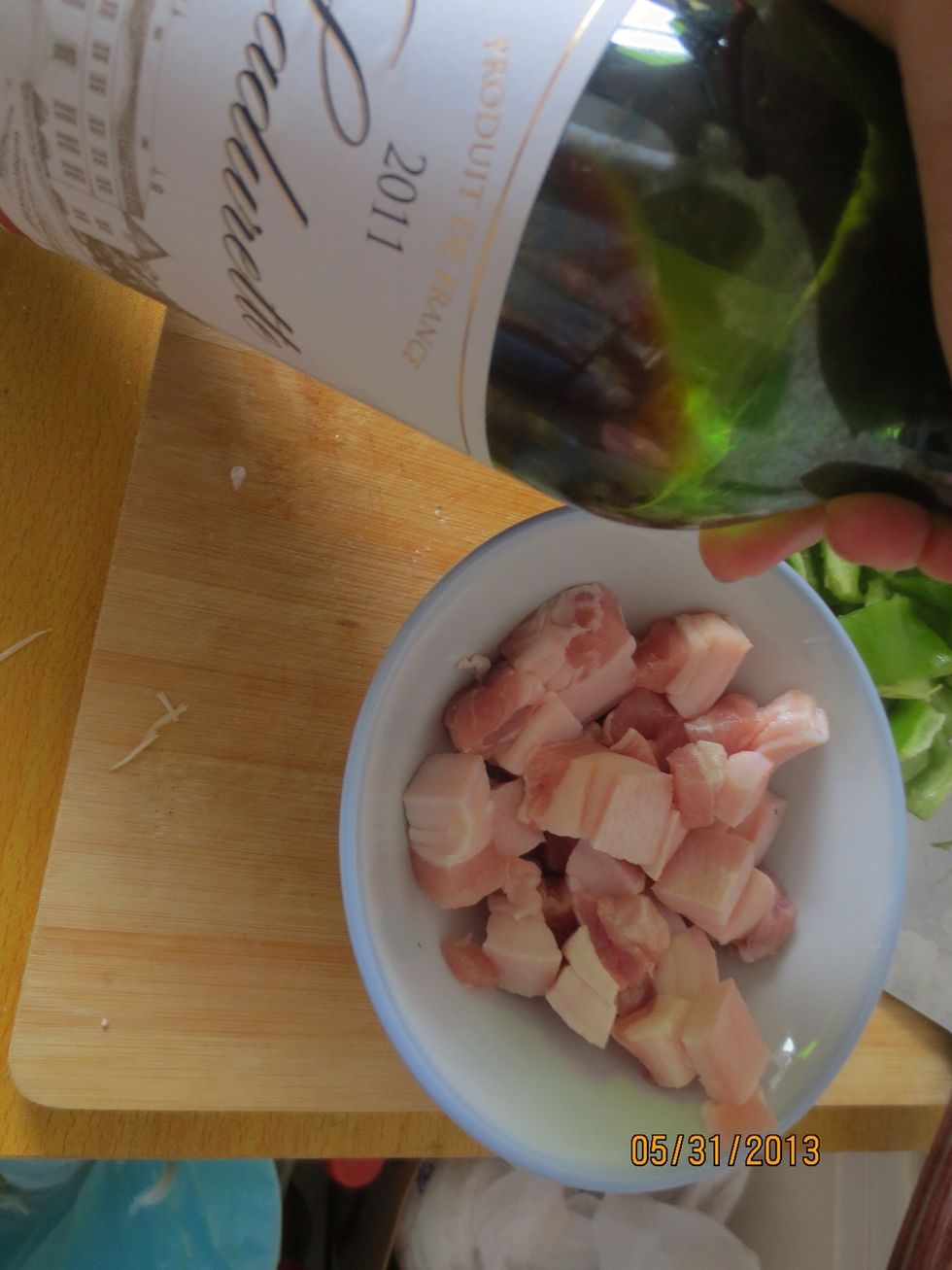 Add wine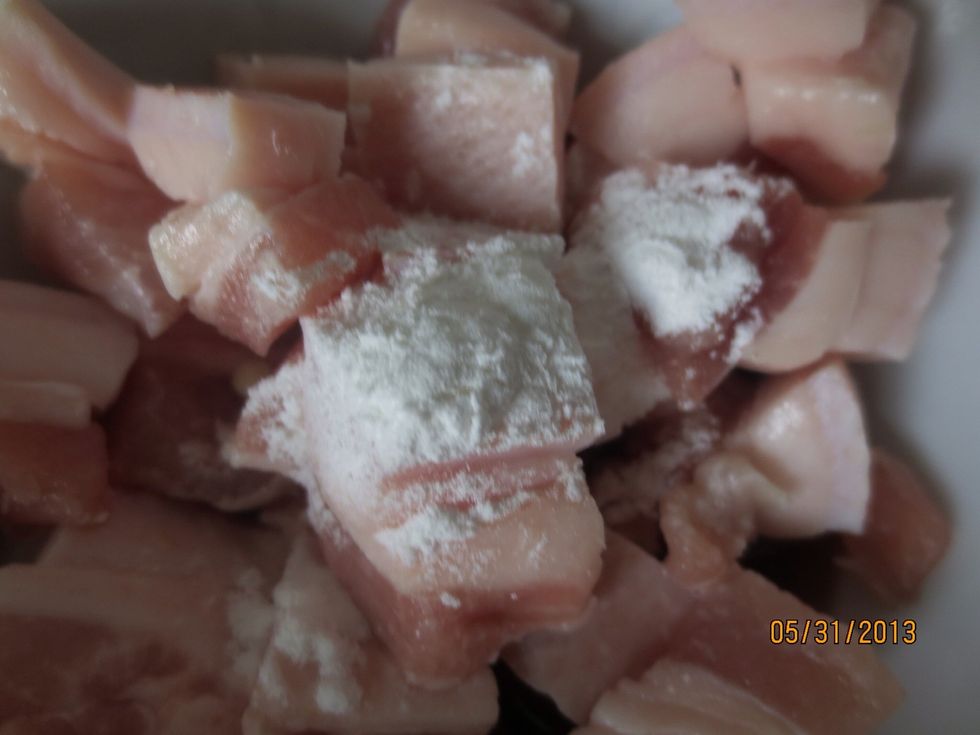 Add cornstarch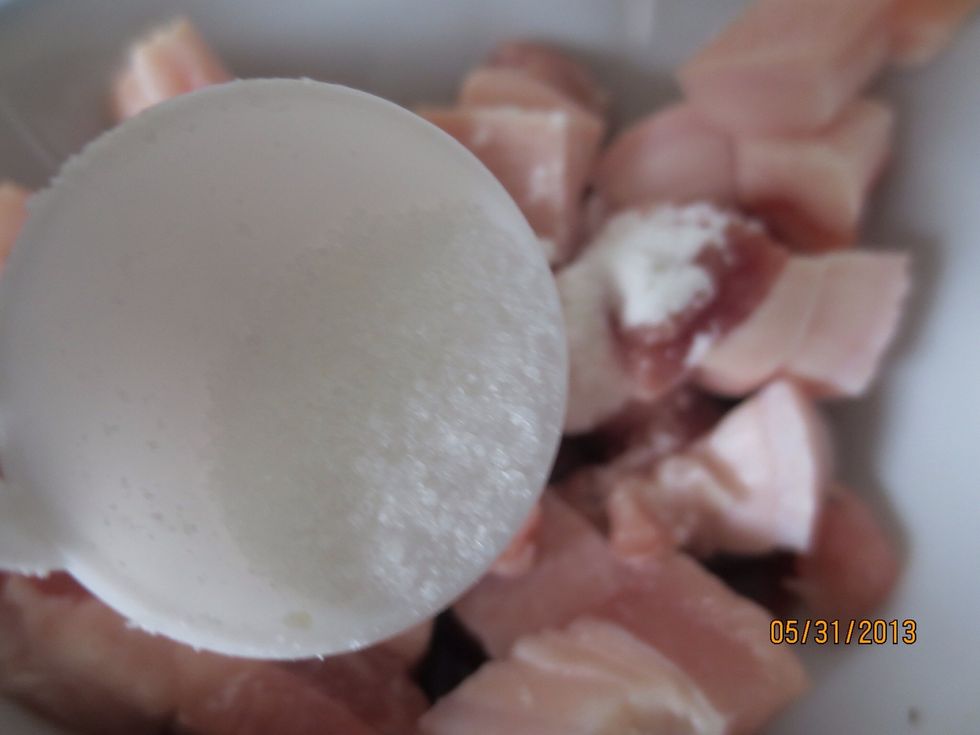 Add salt, mix and marinate for five minutes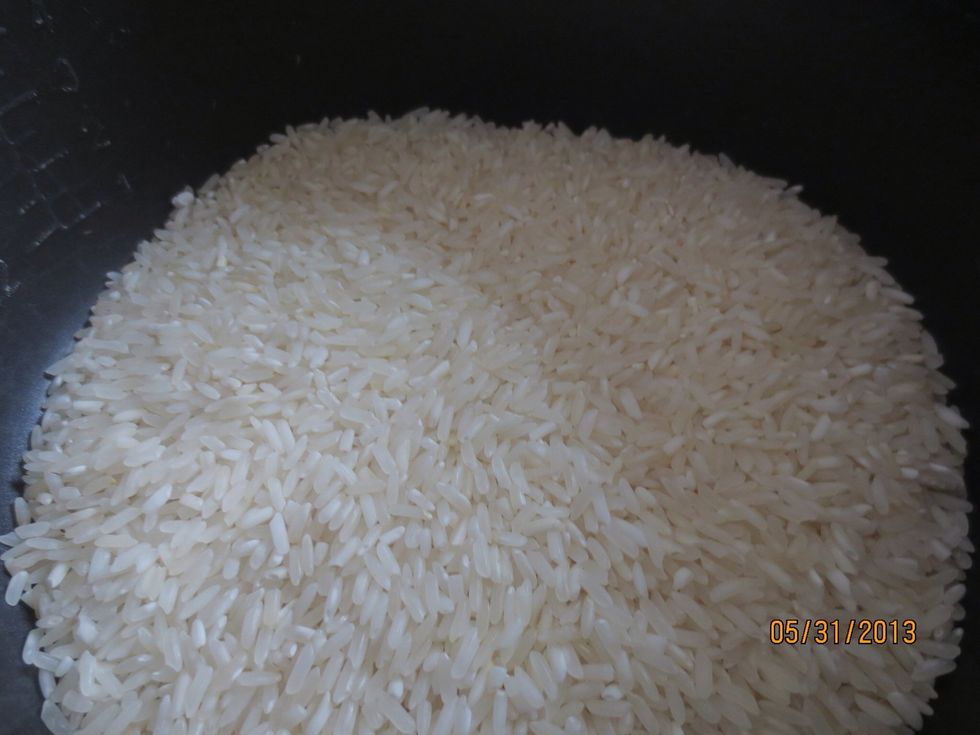 Cook some rice in a rice cooker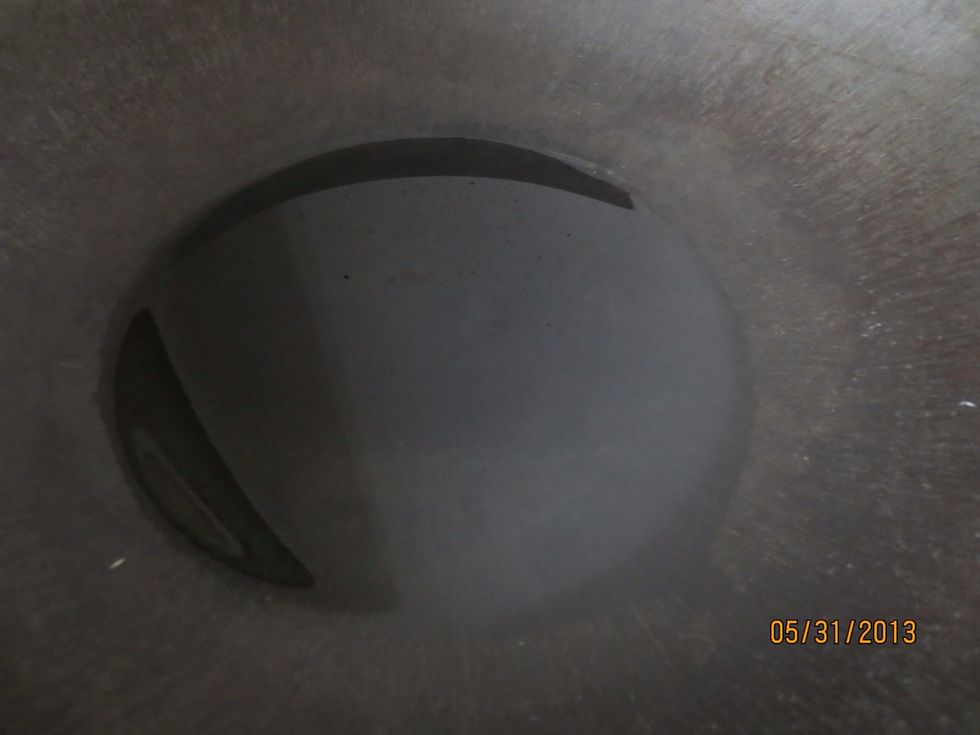 Add oil to wok and heat until bubbles form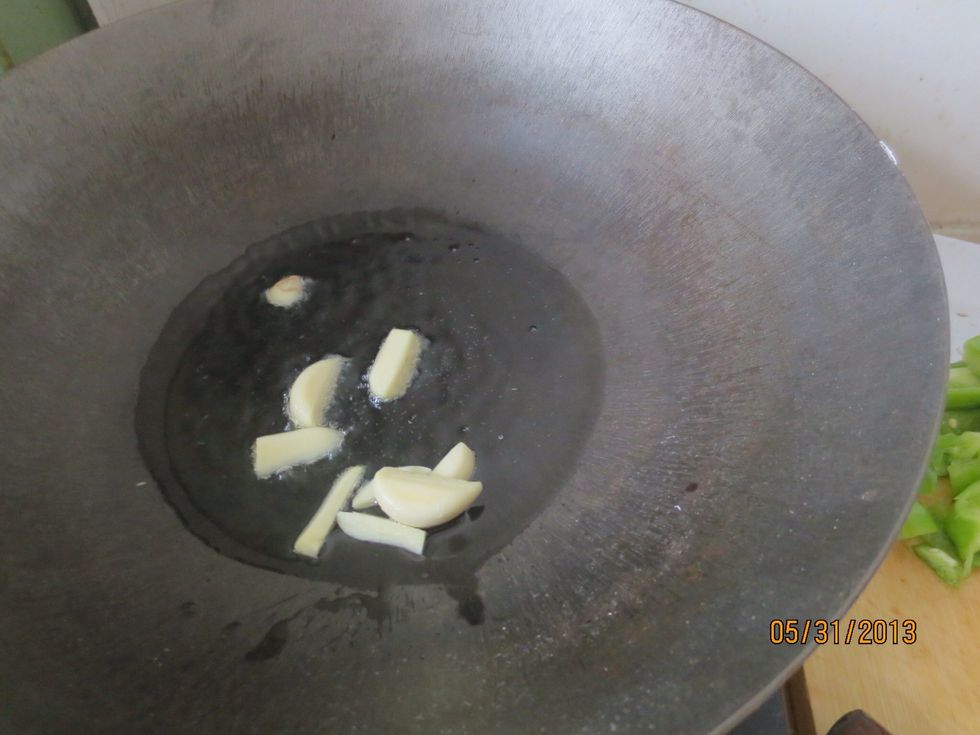 Add chopped garlic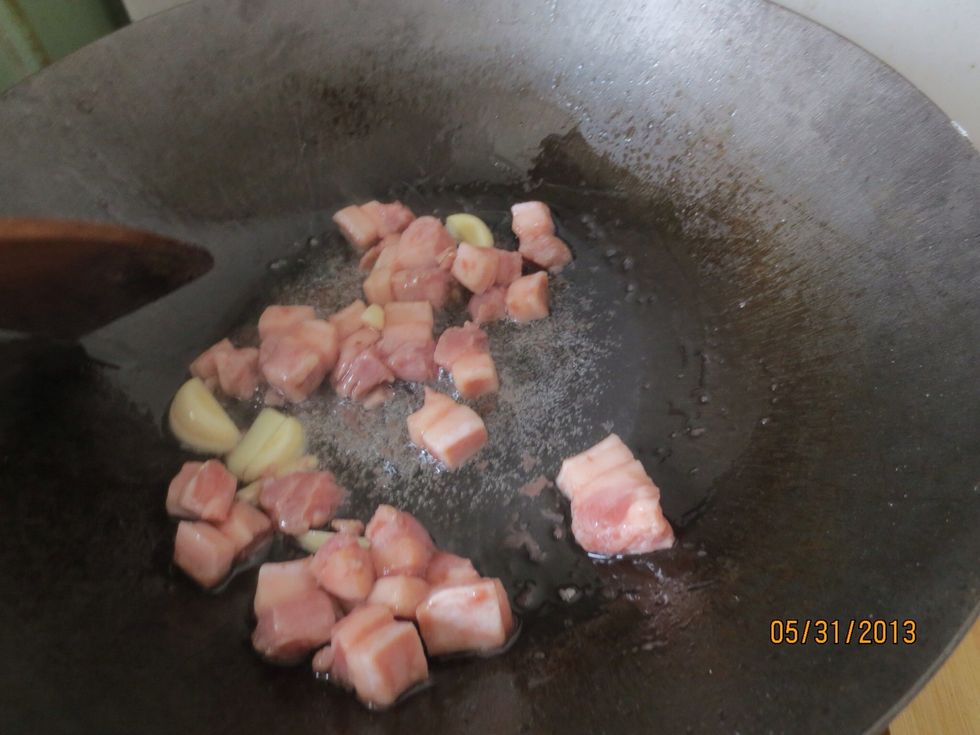 Add the marinated pork, stirfry on medium heat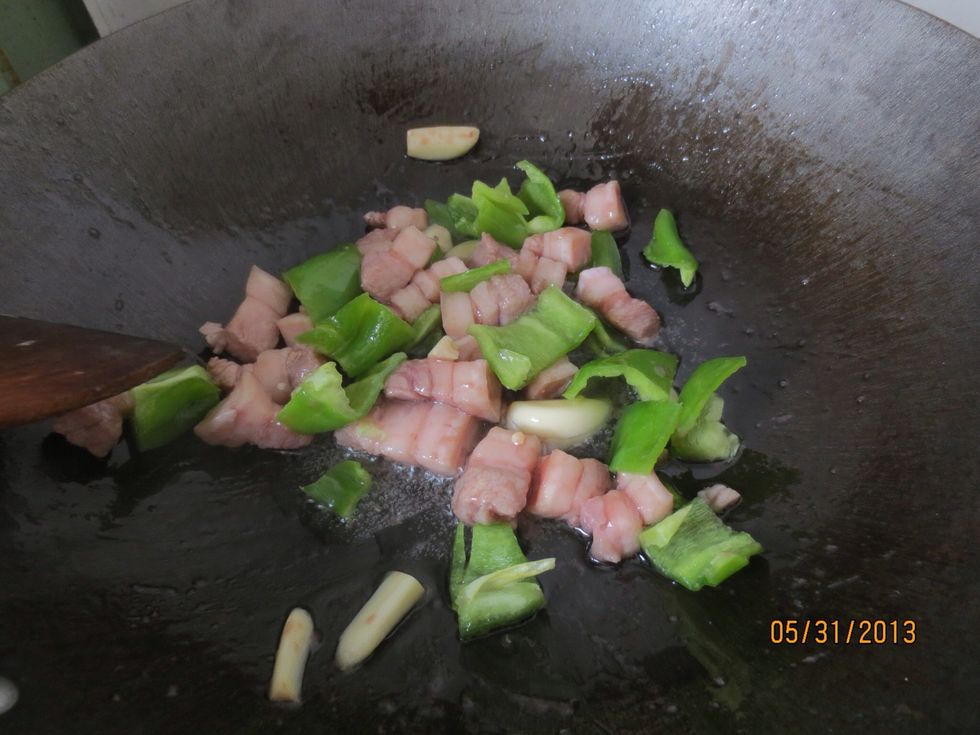 Add the sliced peppers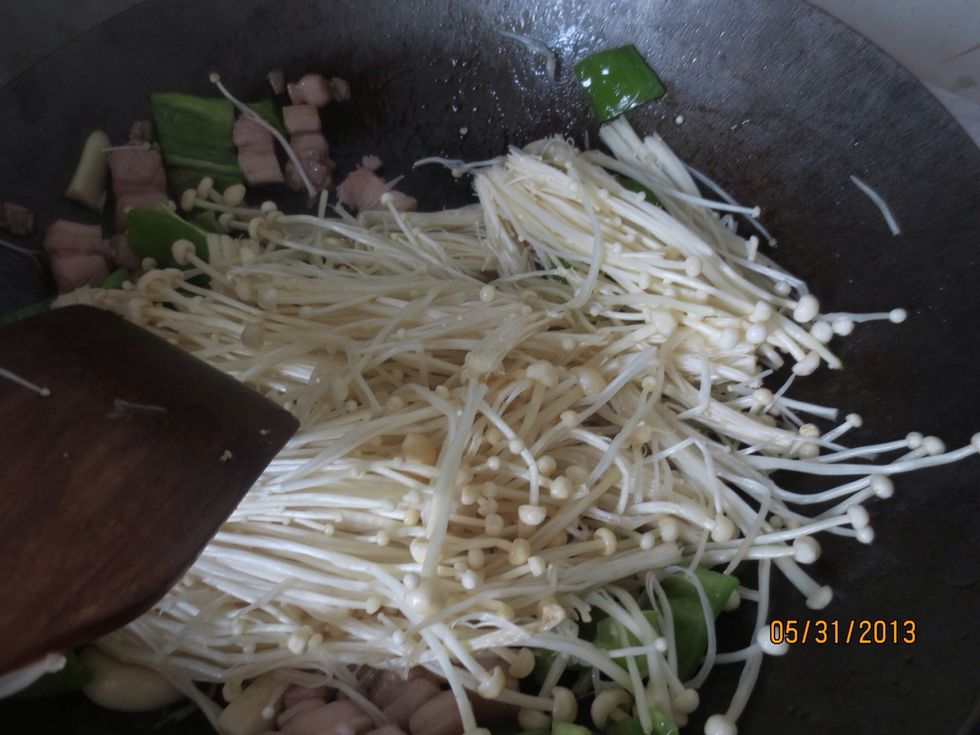 Add the clean enoki mushroom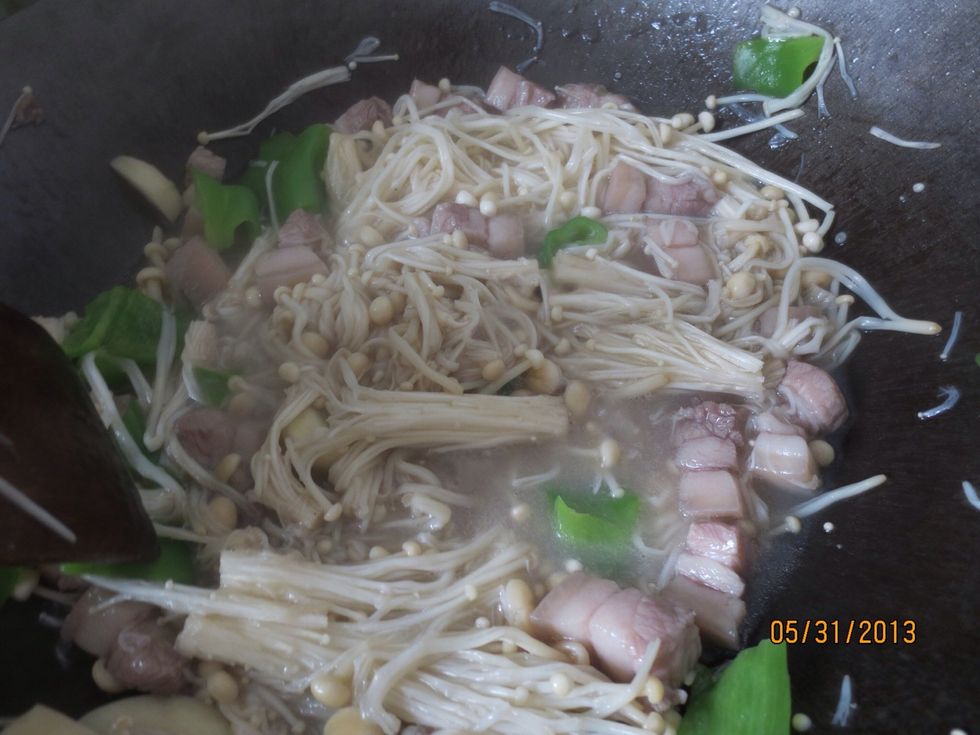 Stirfry, the water should cook out of the mushrooms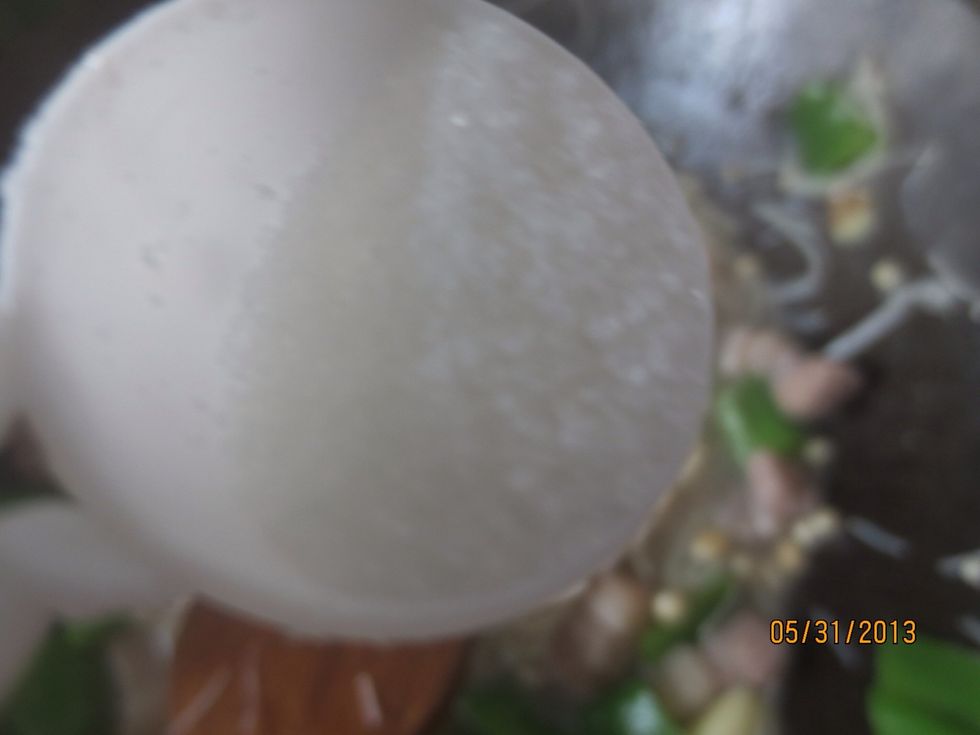 Add more salt, about a teaspoon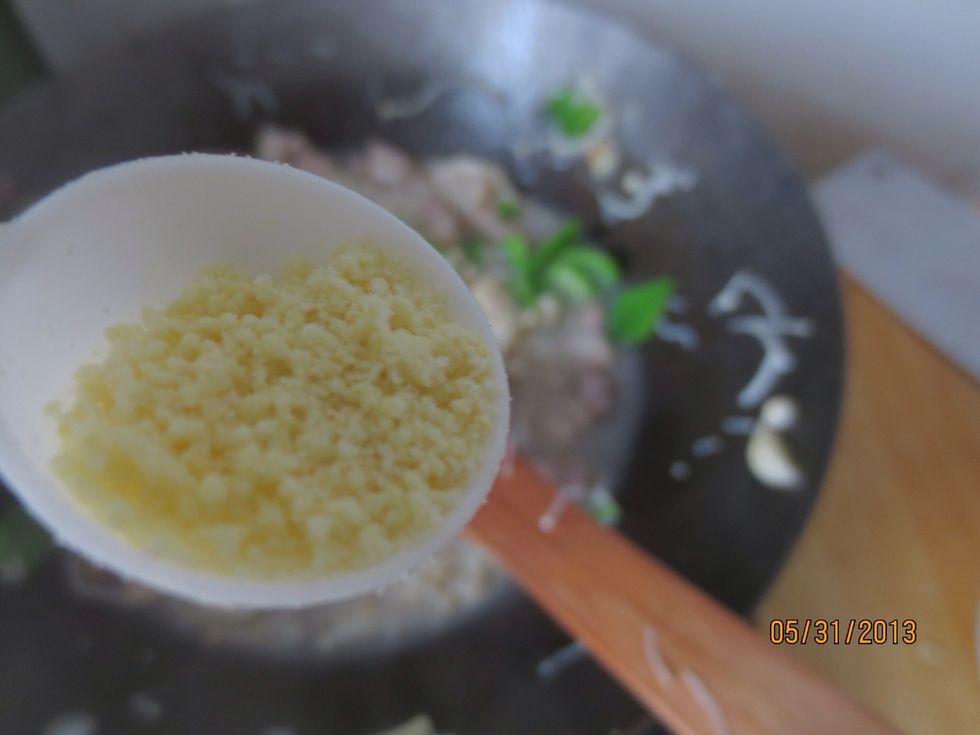 Add some chicken bouillon powder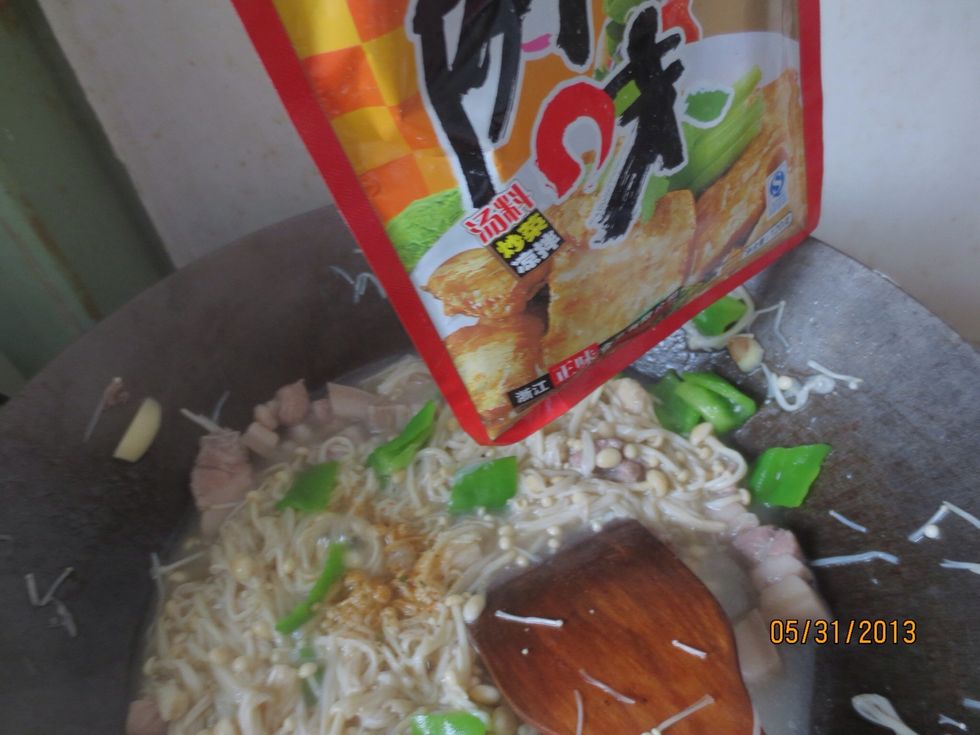 I added some meat flavor, but here you can substitute with pepper or your mix of herbal spices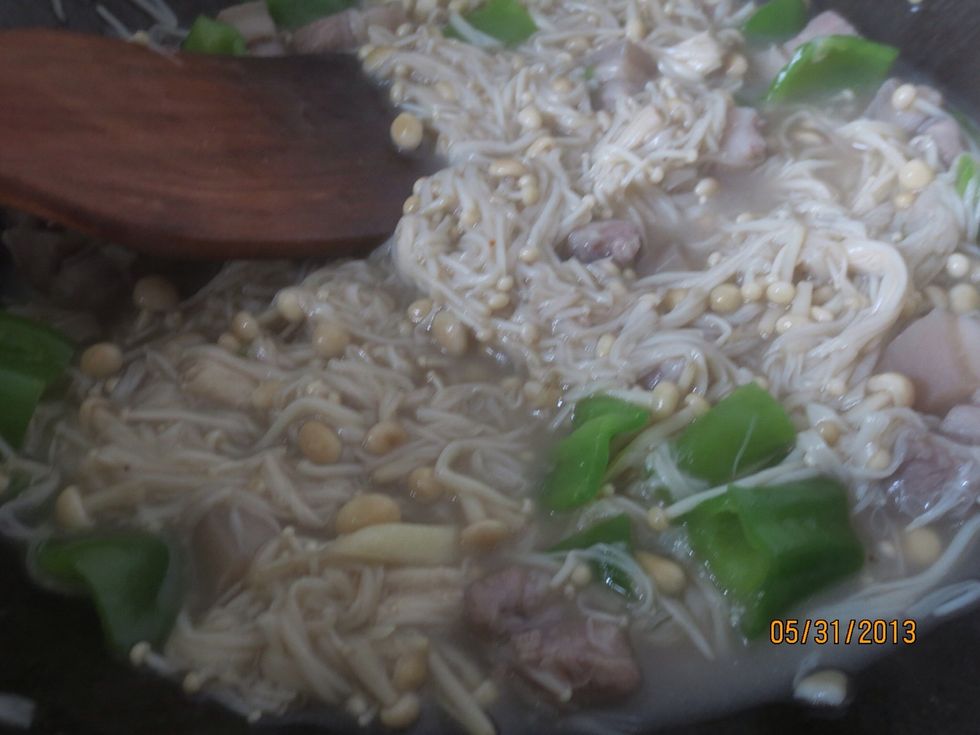 Stirfry on high for two minutes, don't add any liquid because the mushrooms are by themselves very wet!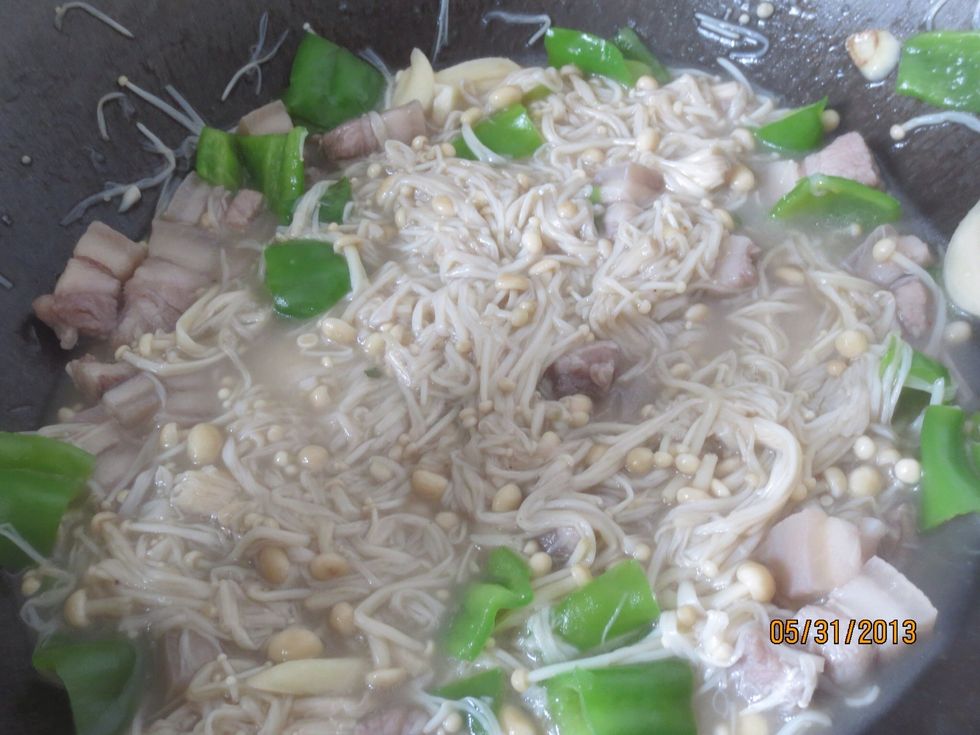 When done should look like this.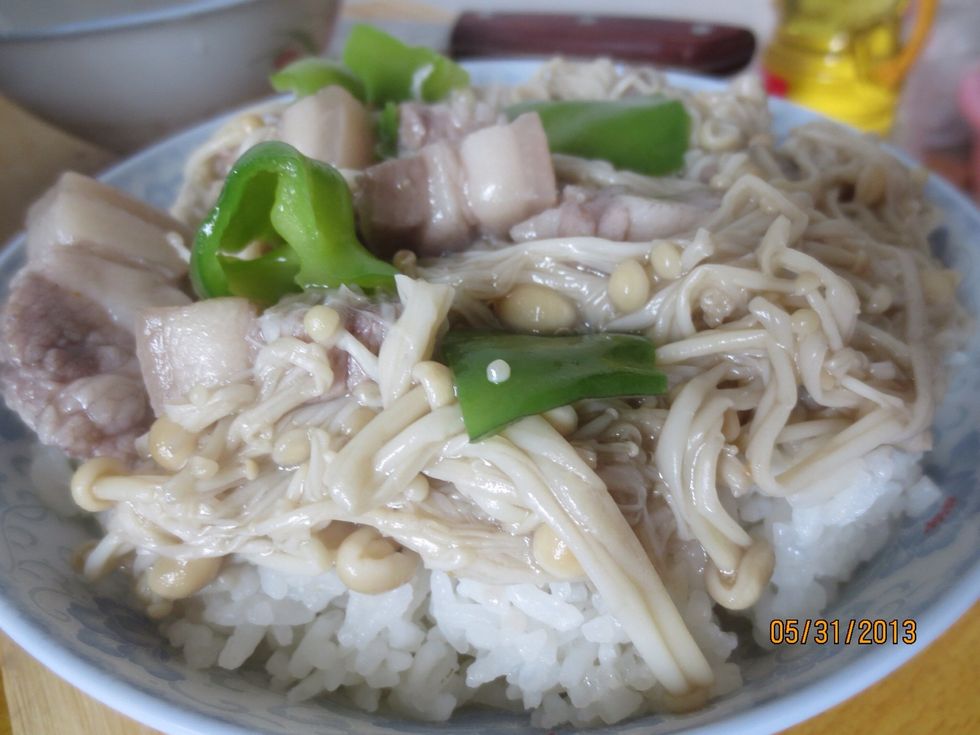 Put it on top of your cooked white rice and enjoy! The sauce should seep into the rice, a perfect, low calorie lunch option!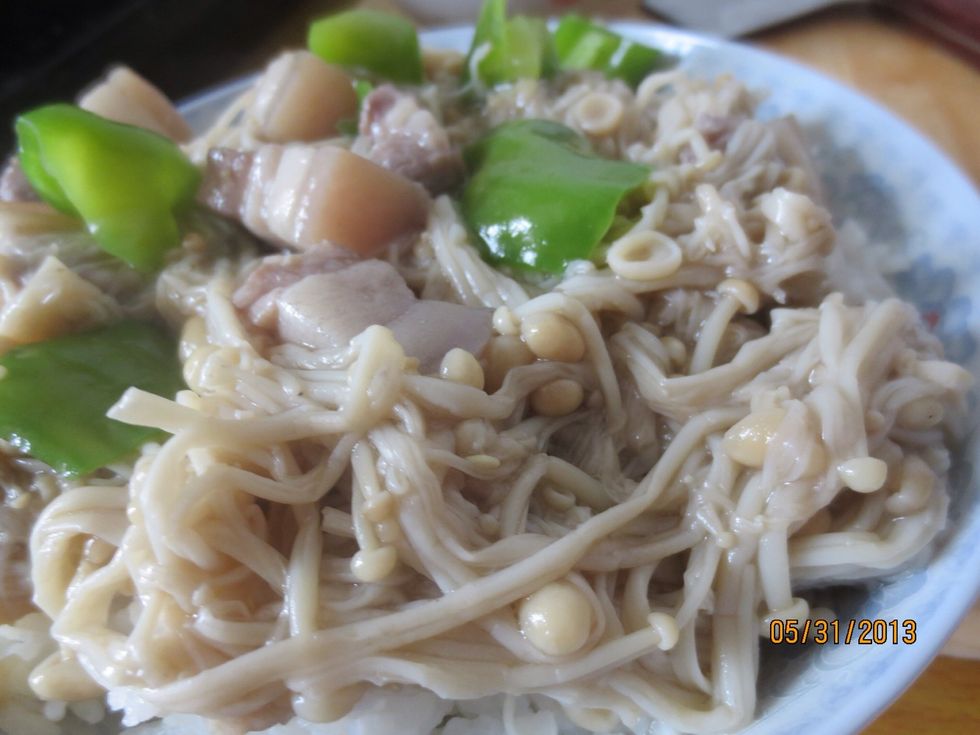 The creator of this guide has not included tools