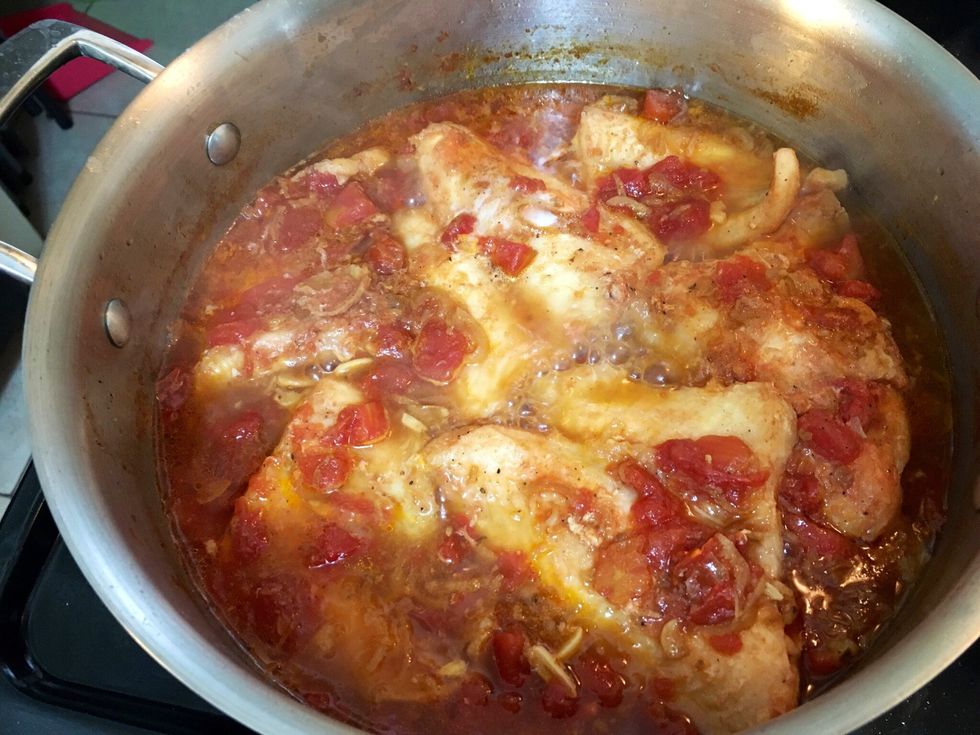 Let the fish simmer in the sauce uncovered until the fish is cooked through and the sauce reduces. If theres a lot of water from the frozen fish turn the heat higher once fish is cooked.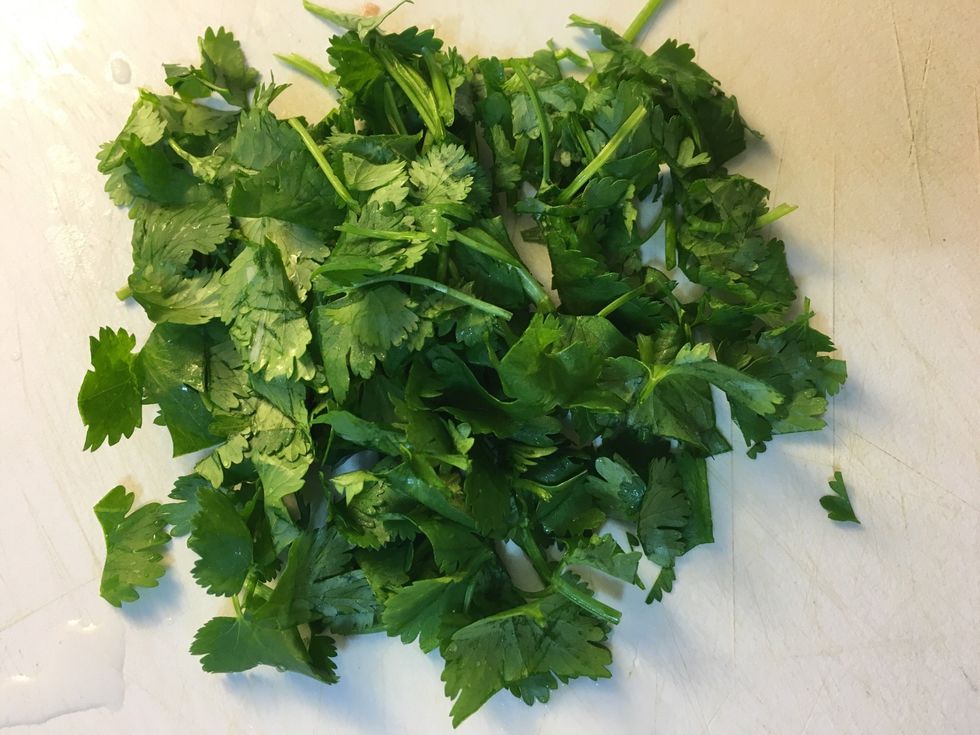 Roughly chop some cilantro.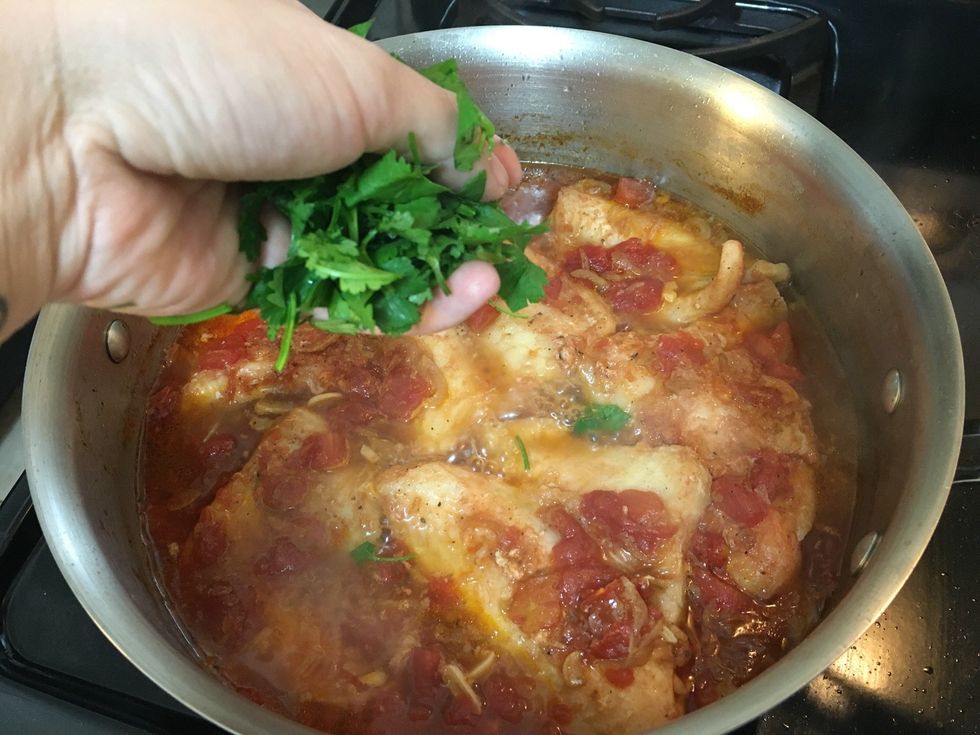 When the fish is about done. Sprinkle the cilantro on top.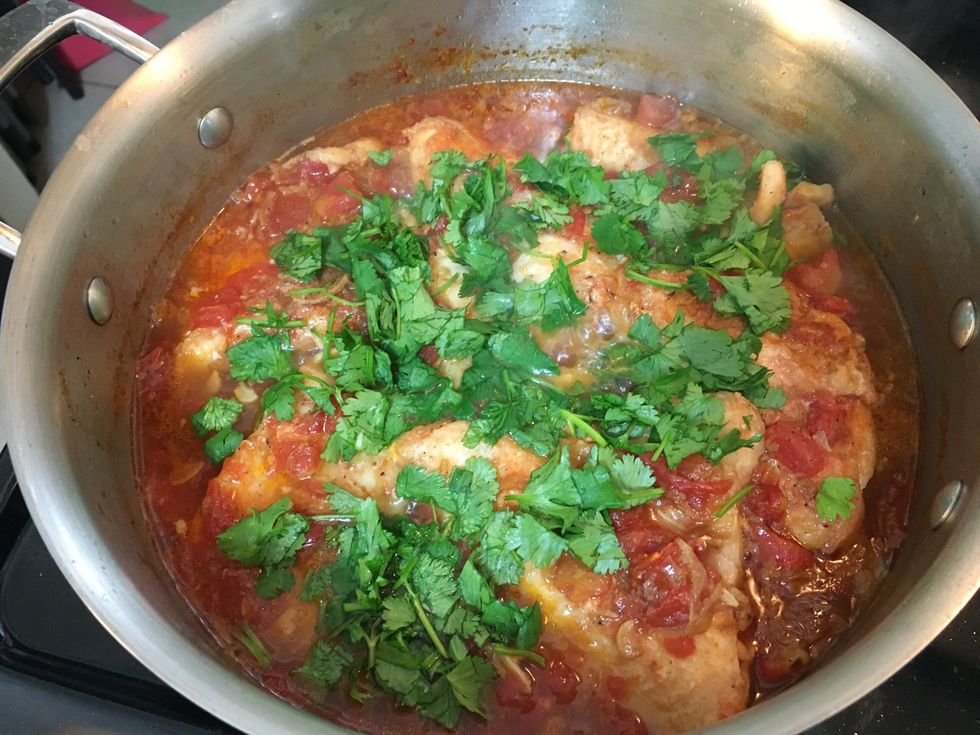 Turn off the heat and you're done.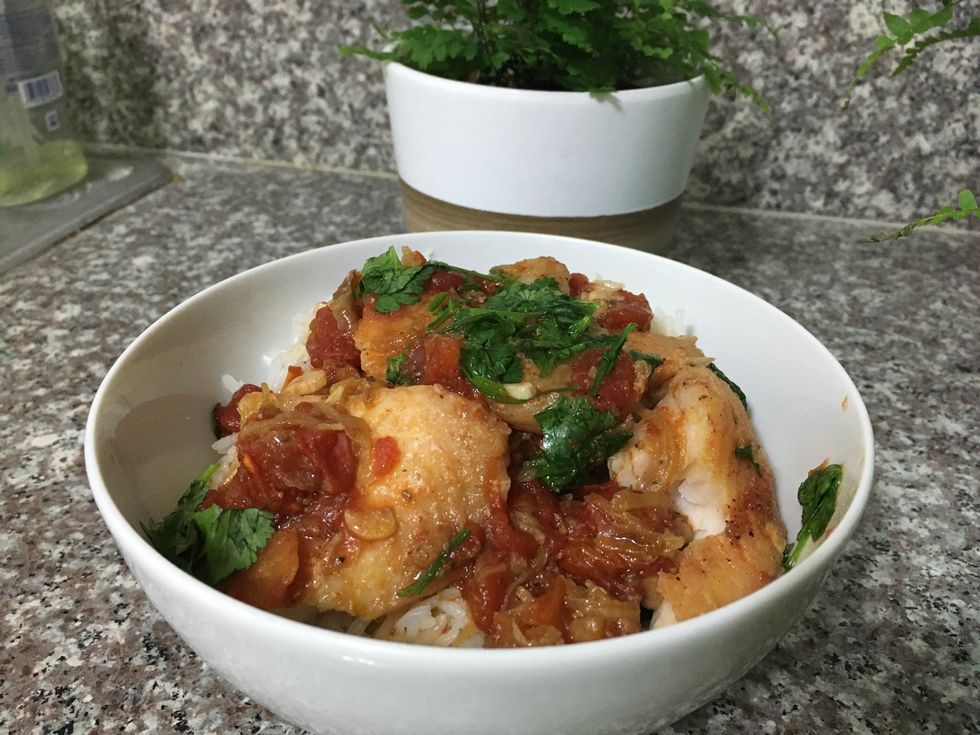 Serve it over rice. You're welcome.
1.0 Package of basa/swai fillet (about 3-4pc)
14.5oz Can of diced tomatoes
4.0 Cloves of garlic chopped
1/2tsp Nuoc mam (fish sauce)
1.0pch Kosher salt
1/4tsp Fresh ground pepper
Fried onions (optional)
Fresh cilantro chopped (optional)
1/2Tbsp Oil (corn)