How to cook fish in coconut sauce dominican style
Cook Fish in Coconut Sauce Dominican Style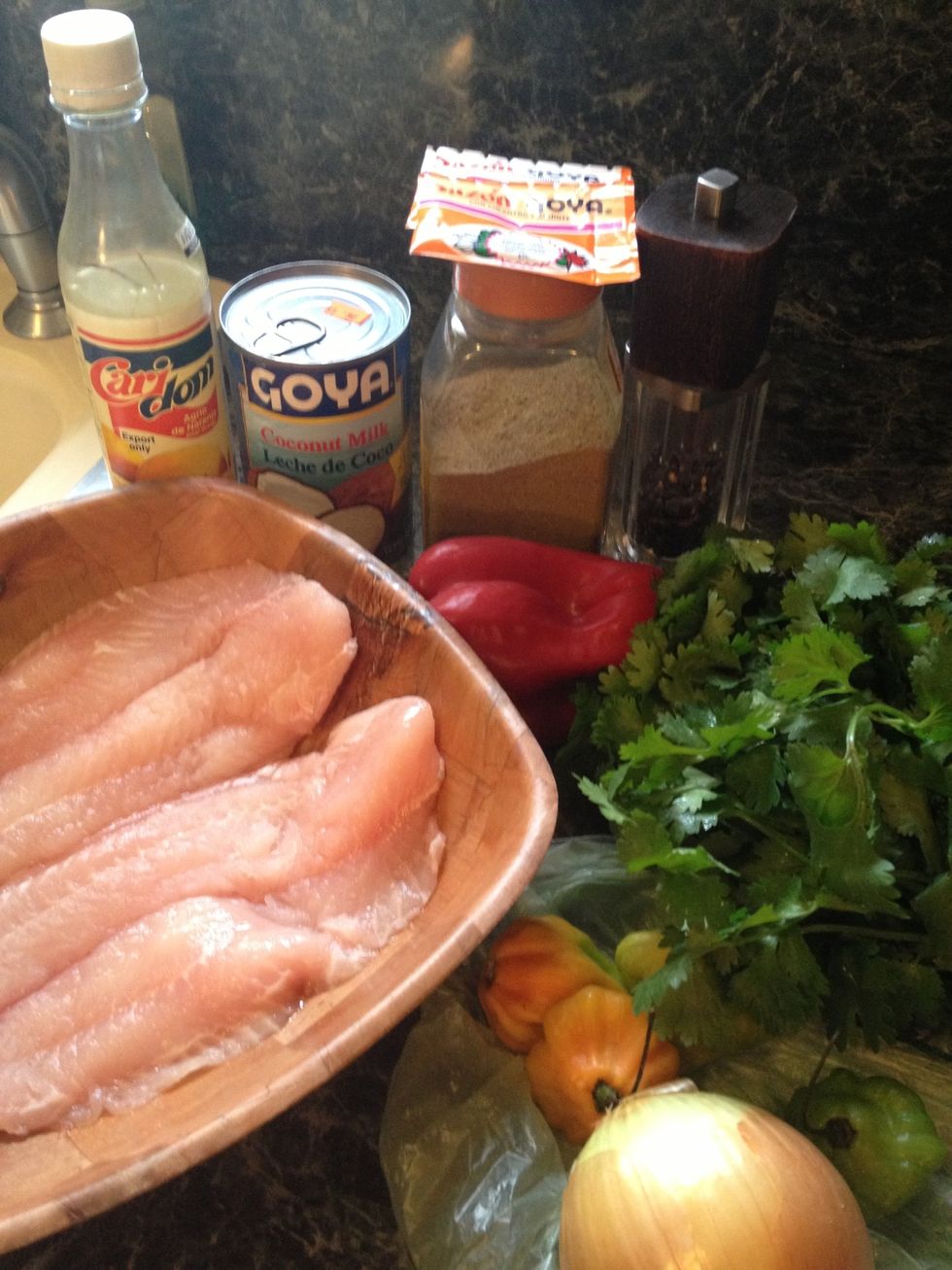 The cast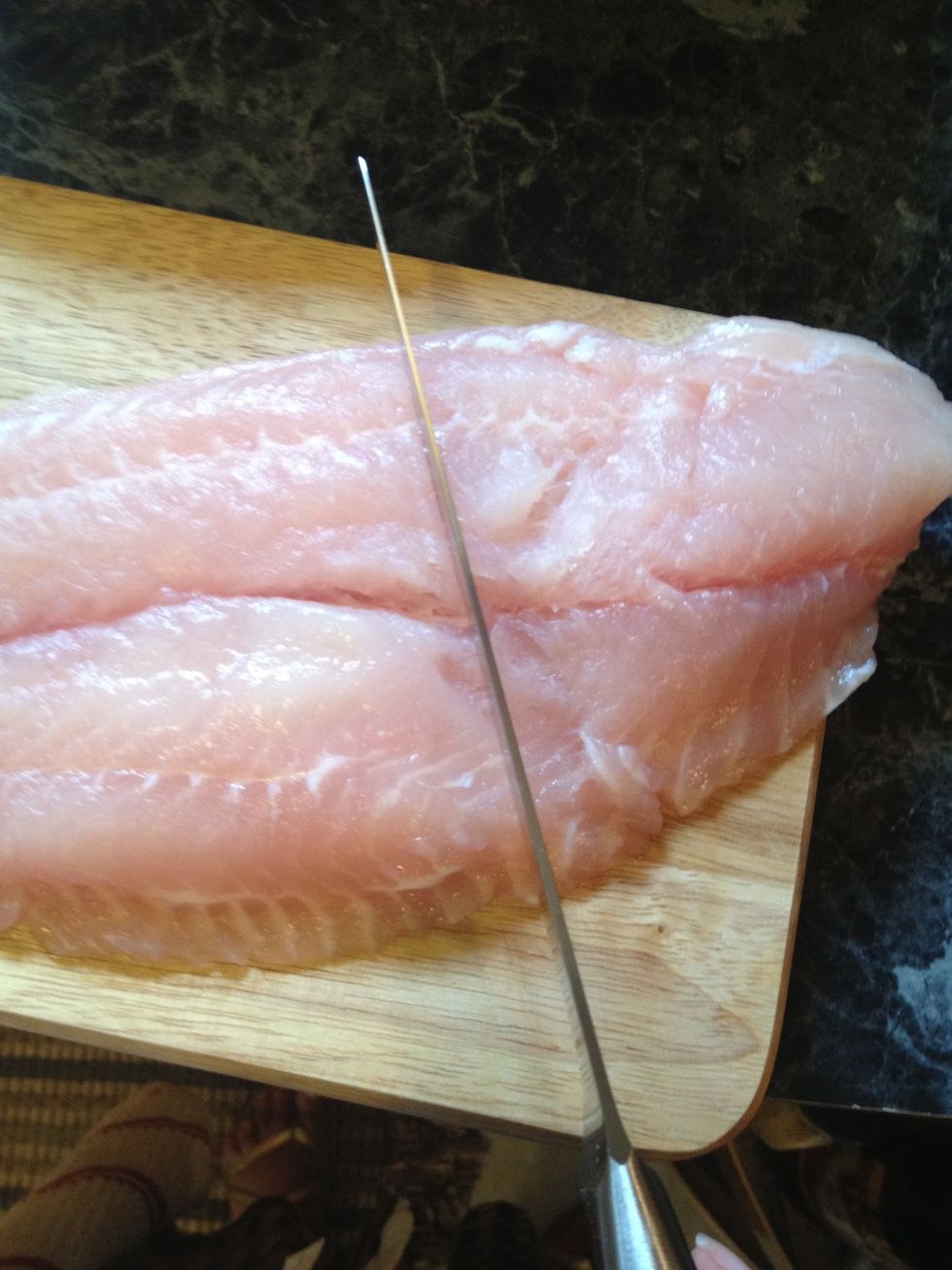 Slice the fillet in two or three pieces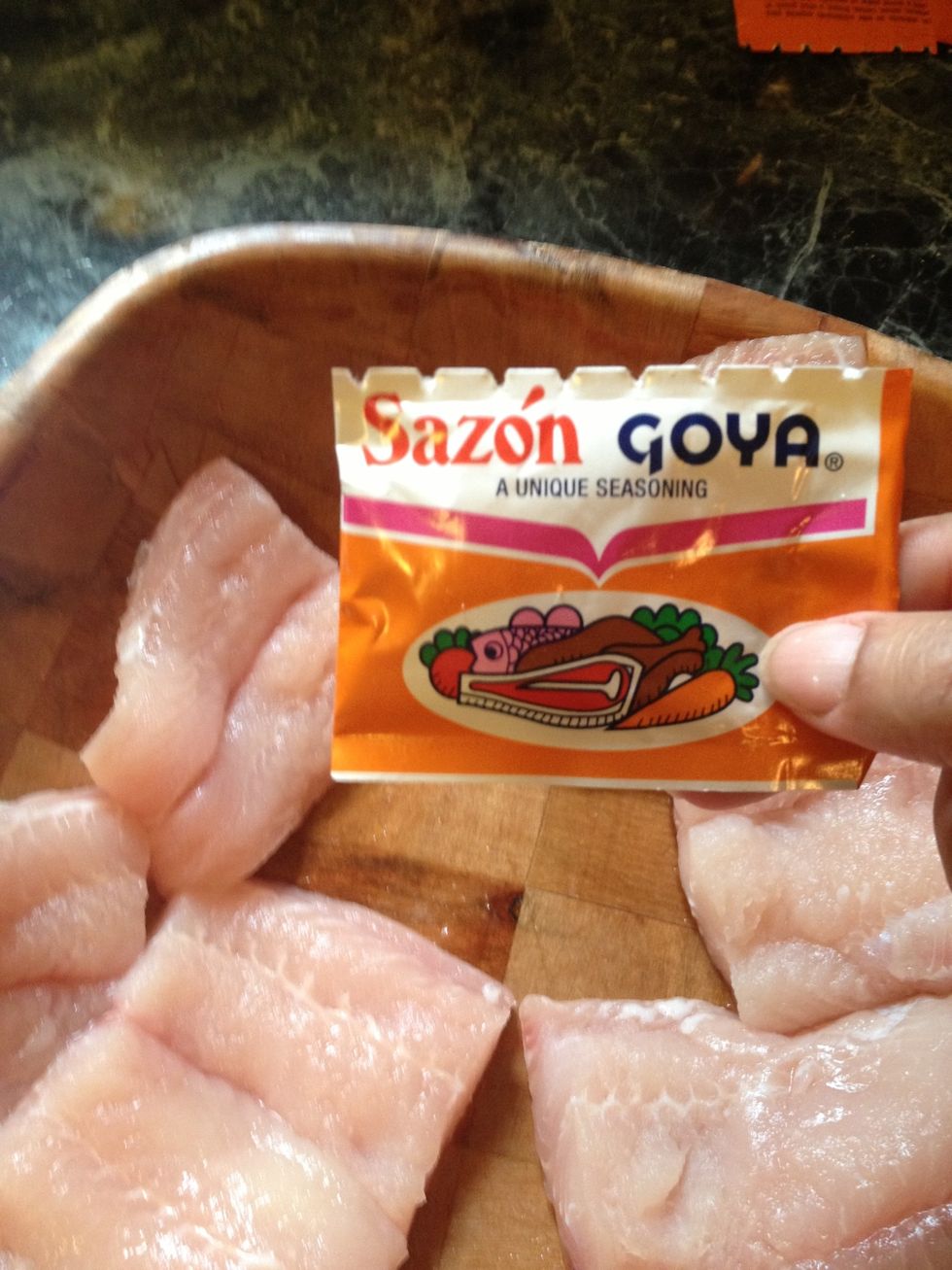 Season the fish with Sason Goya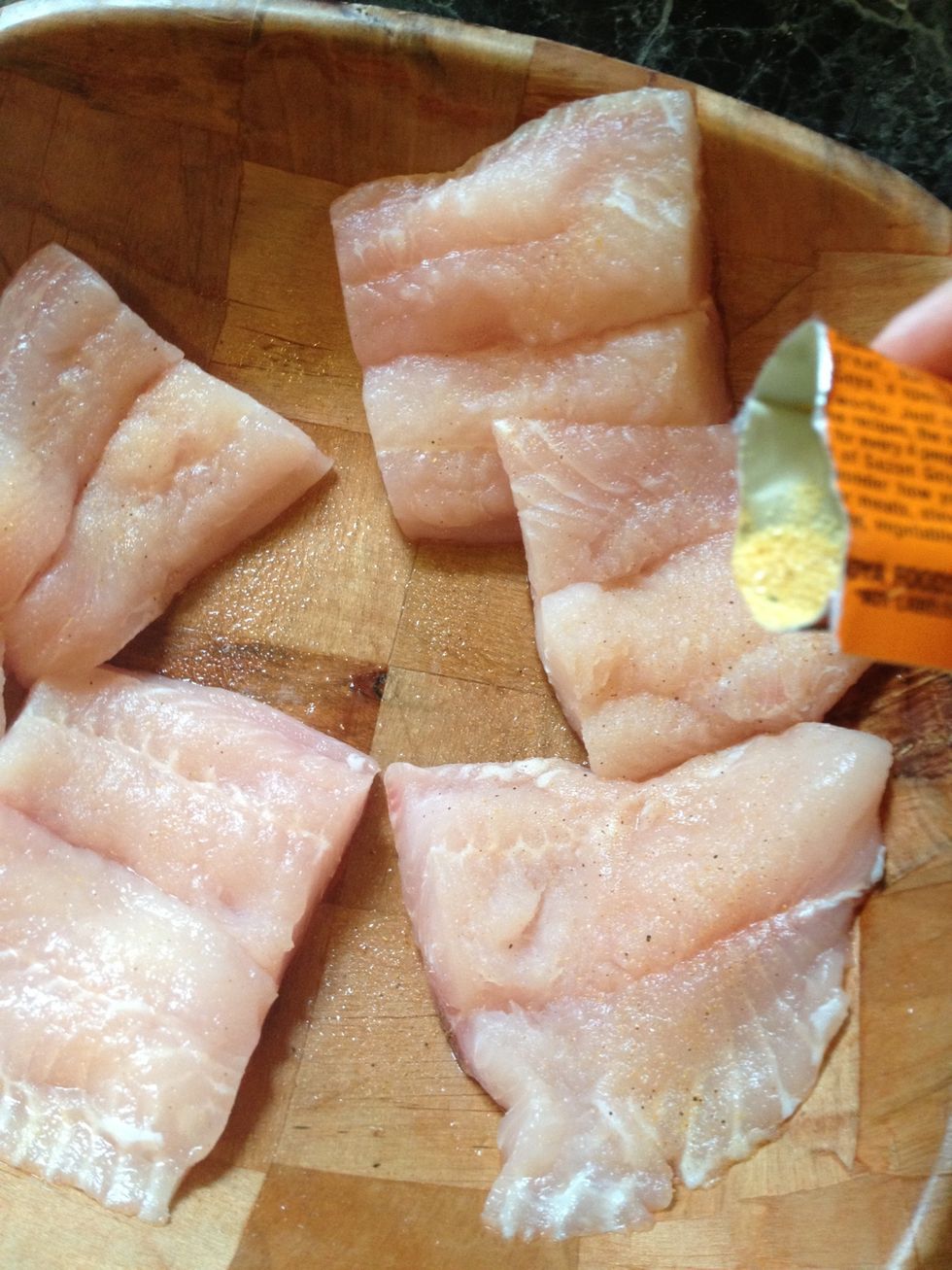 The other side as well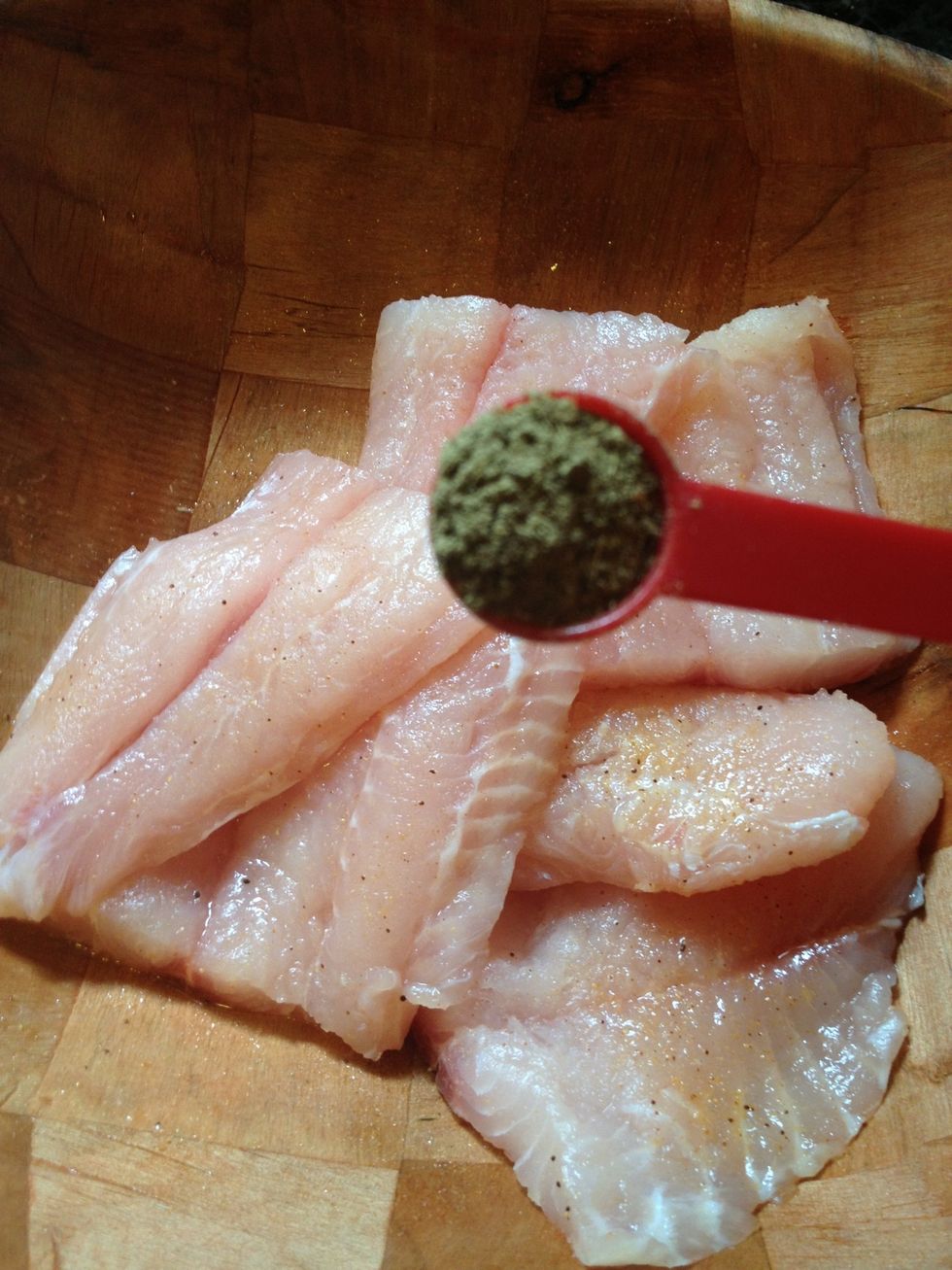 Add the oregano.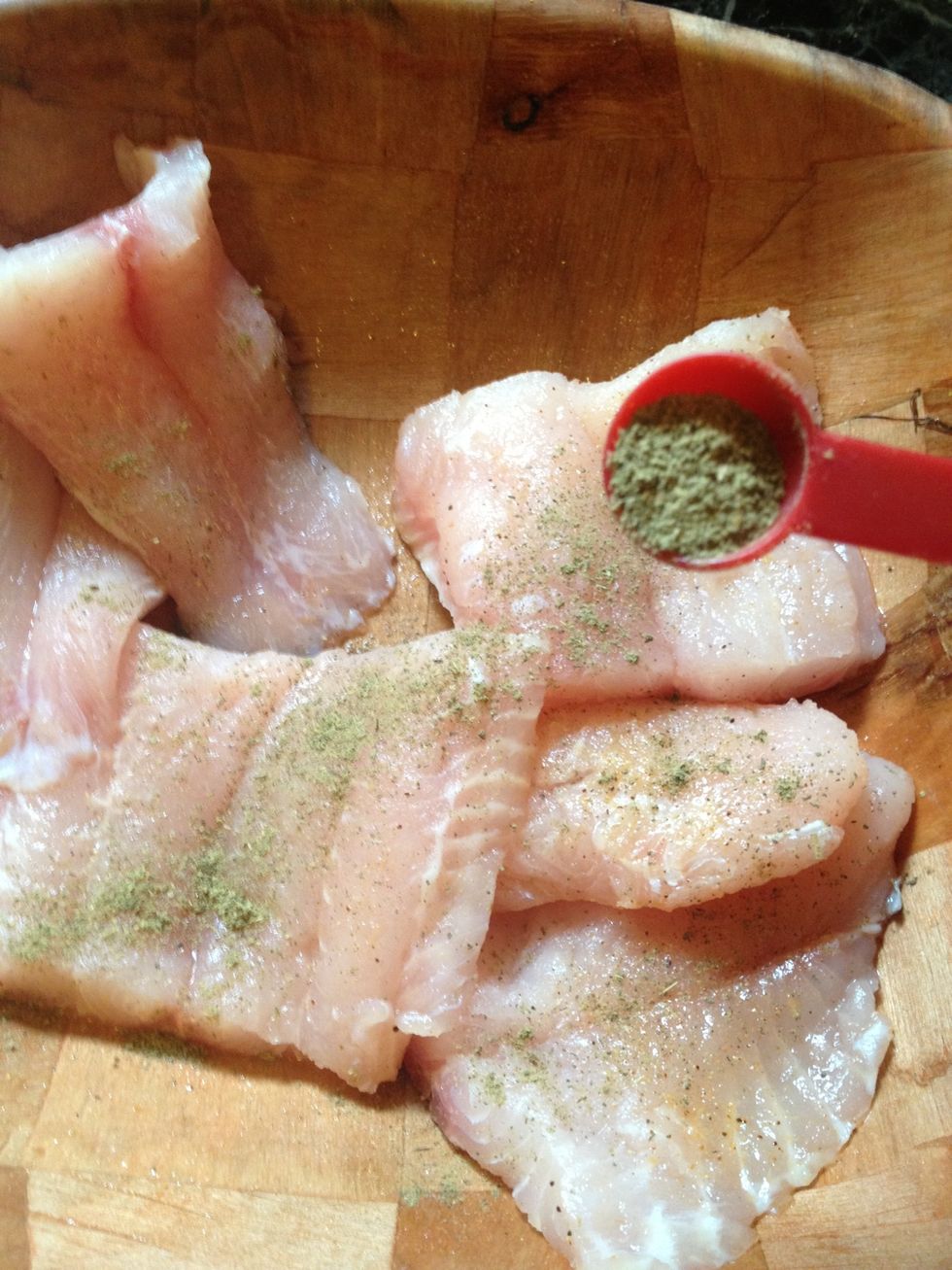 Season the both sides as well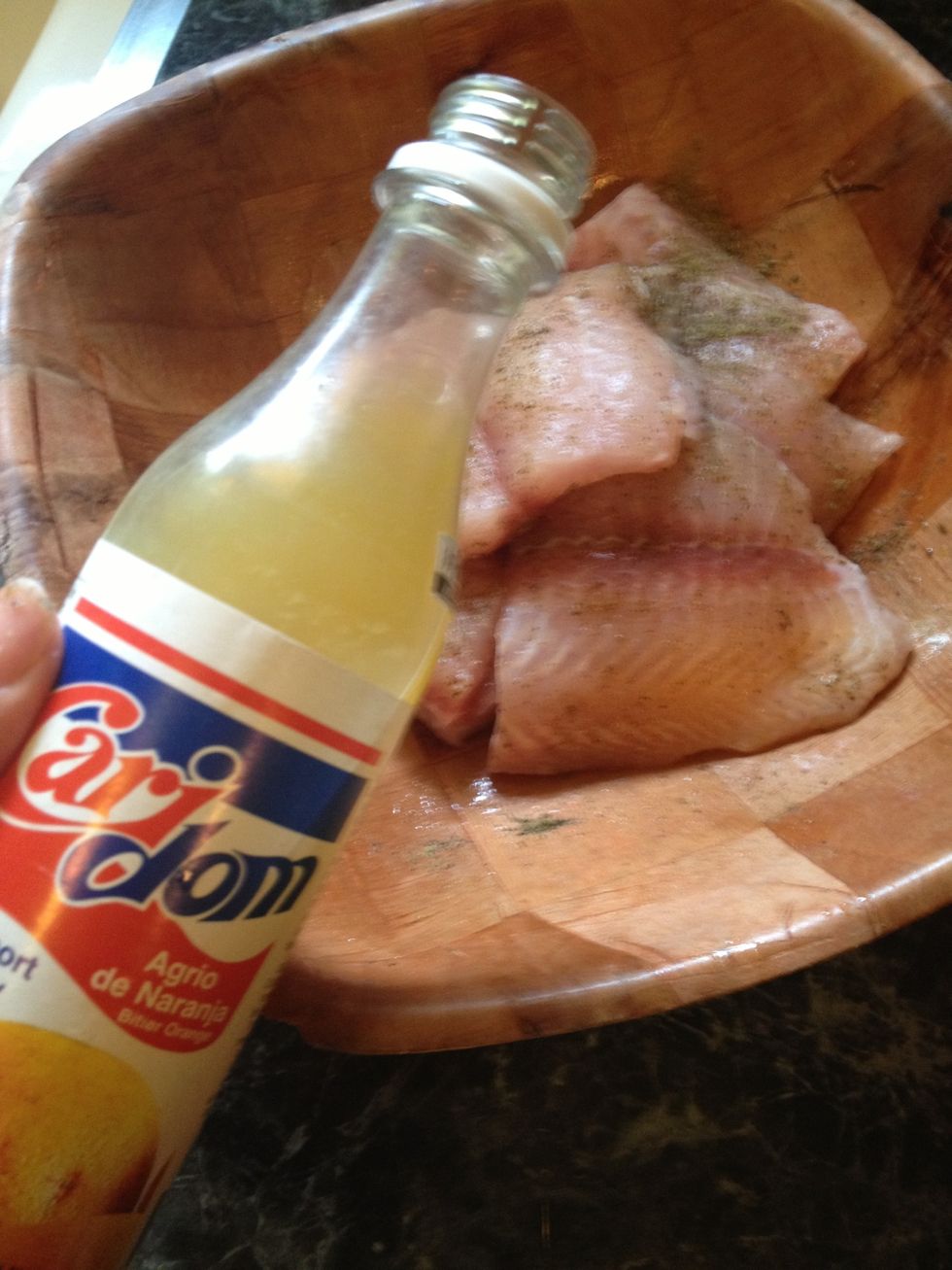 The sour orange.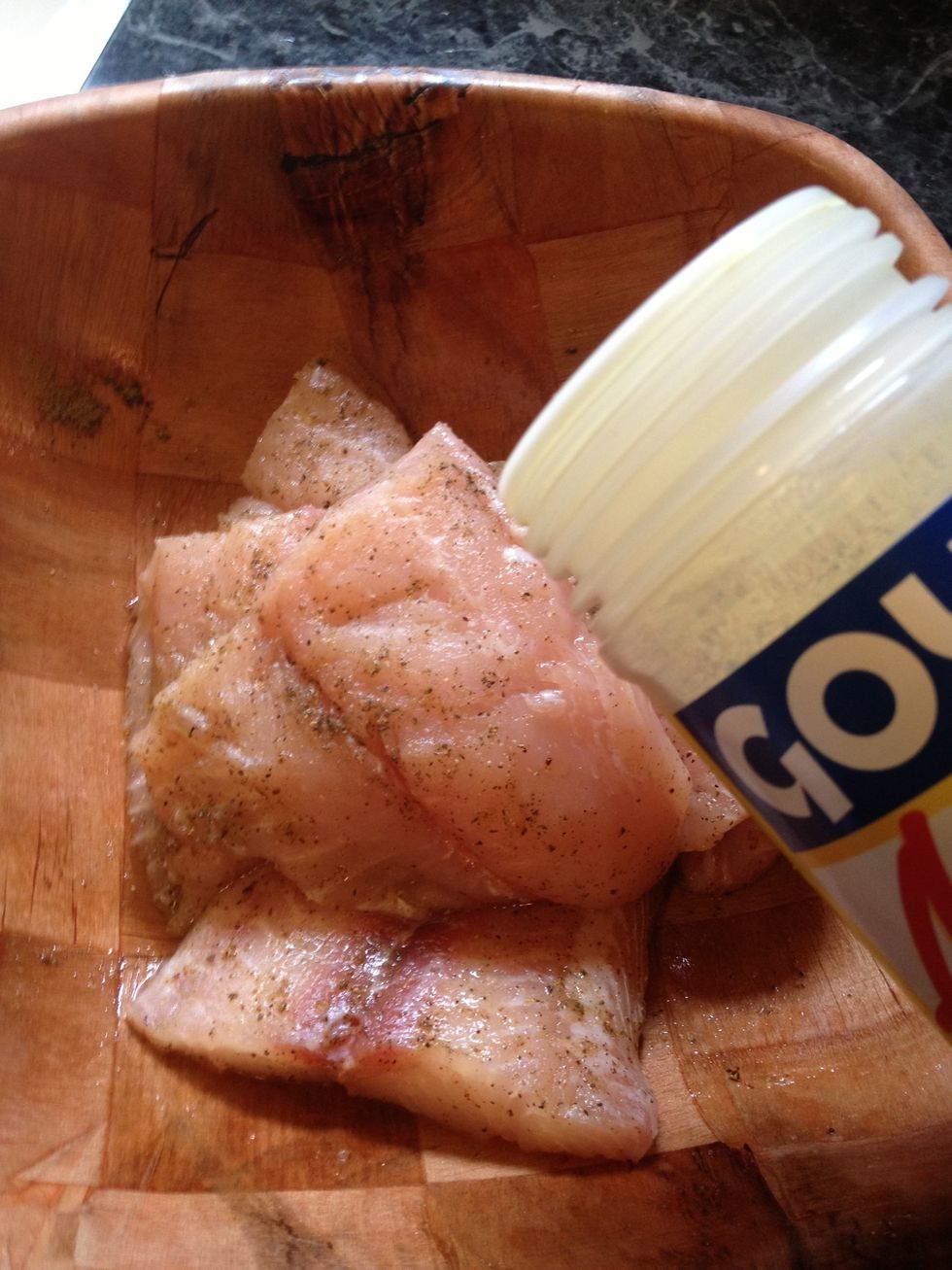 Add the adobo. When finished set aside for 30 minutes.
Lets make a little sofrito, Take a few sprigs of cilantro.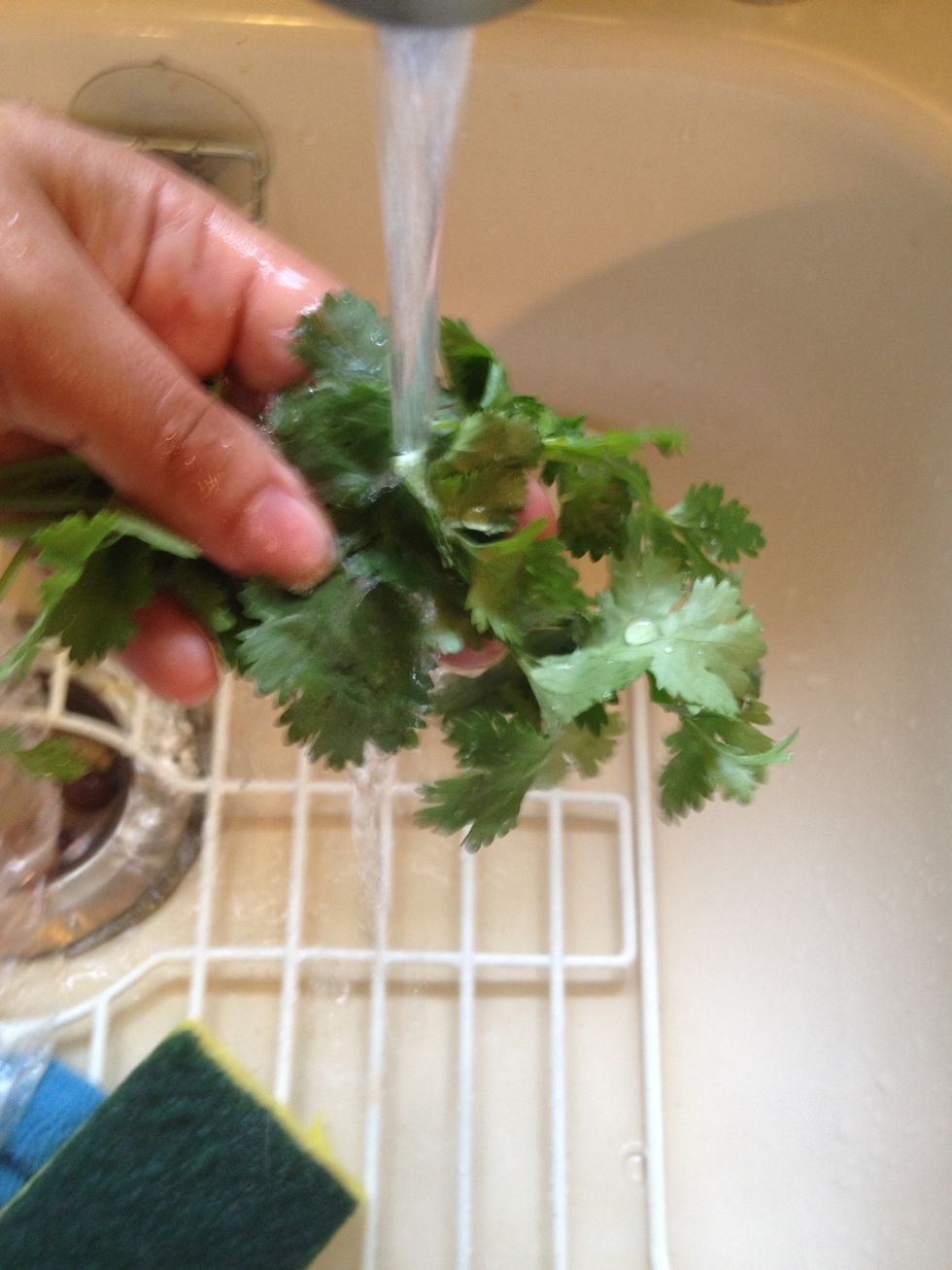 Rinse them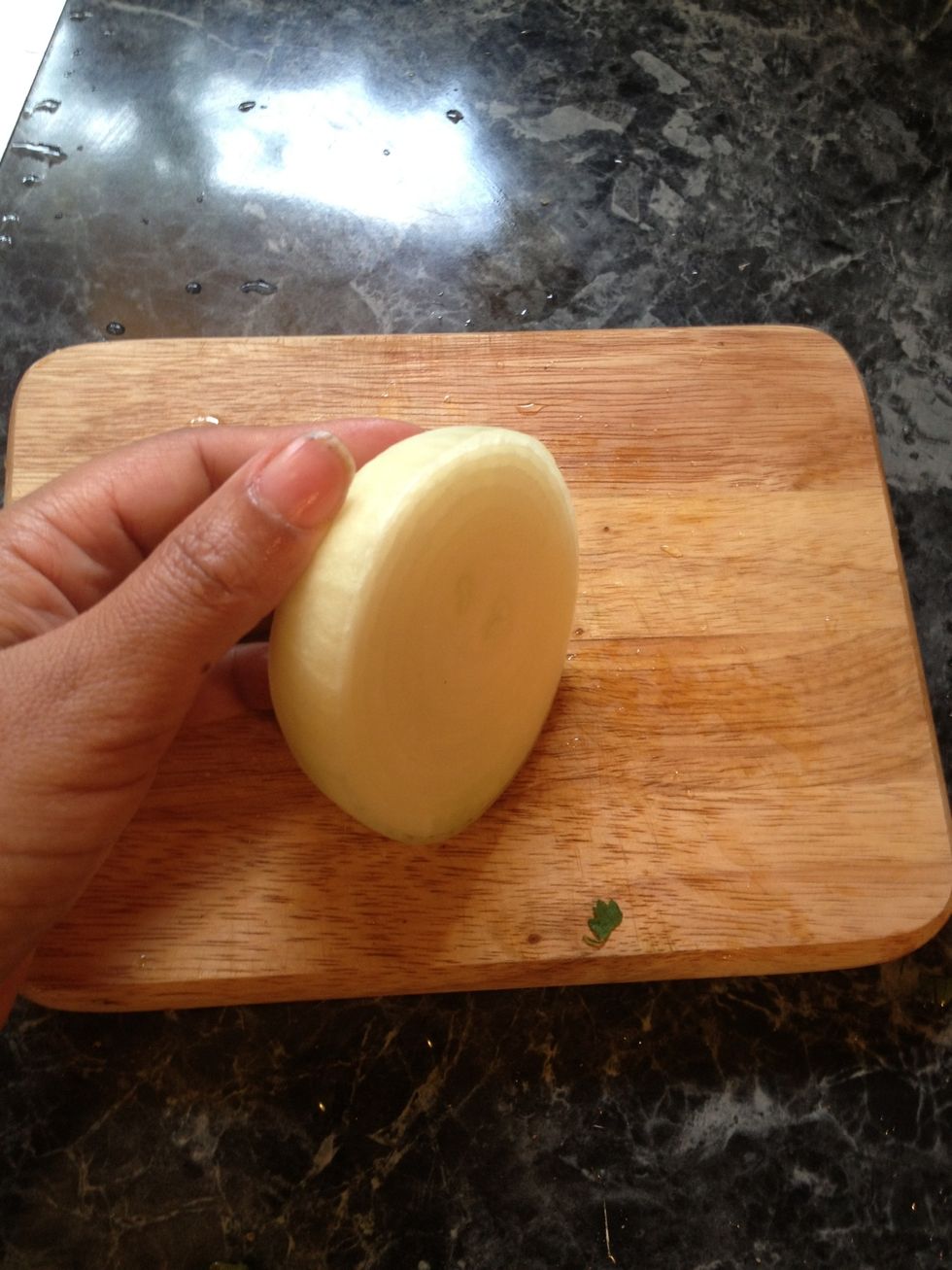 Take a half of a small onion
Chop it up.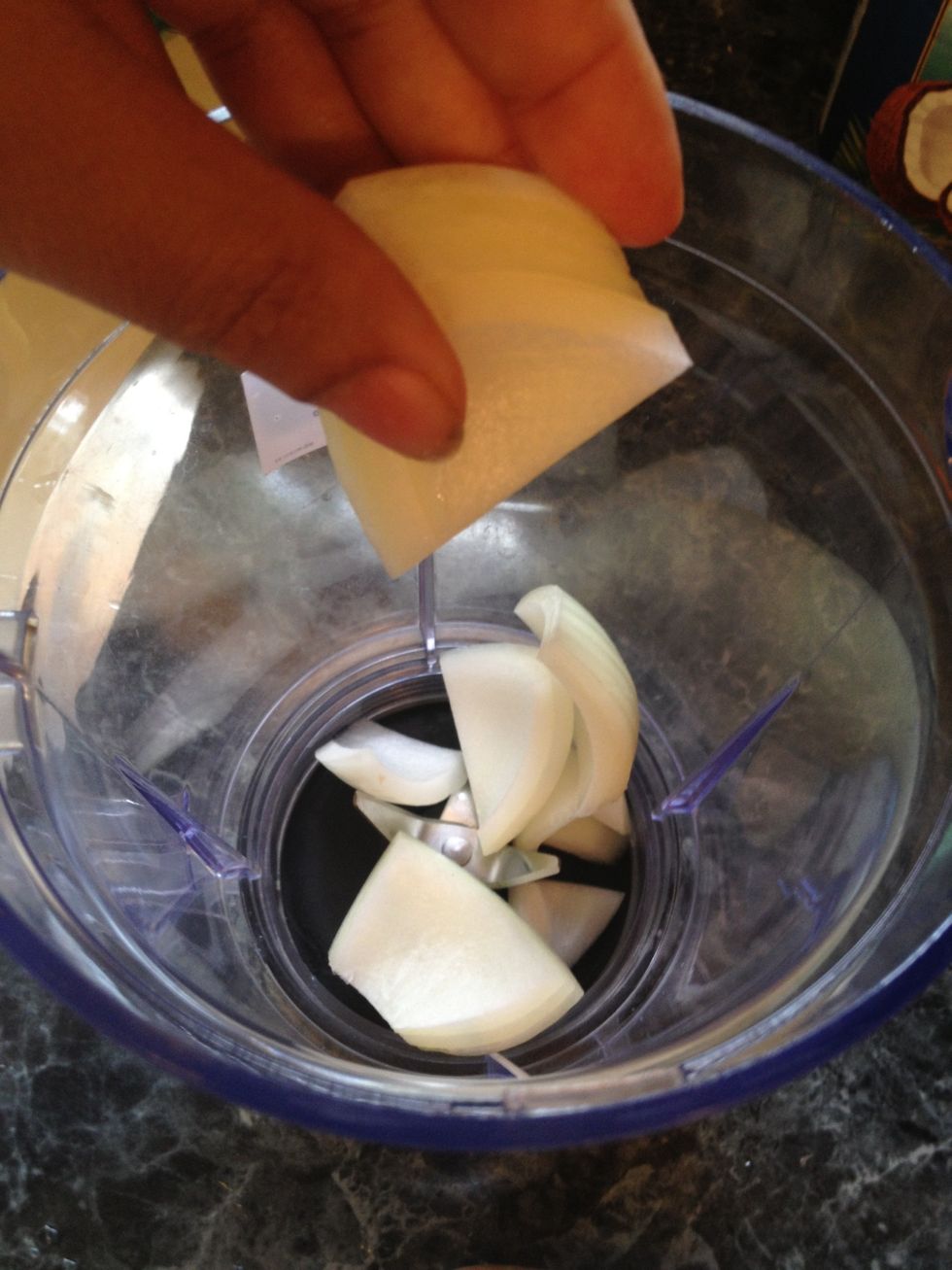 Put the chopped onion in a blender or food processor.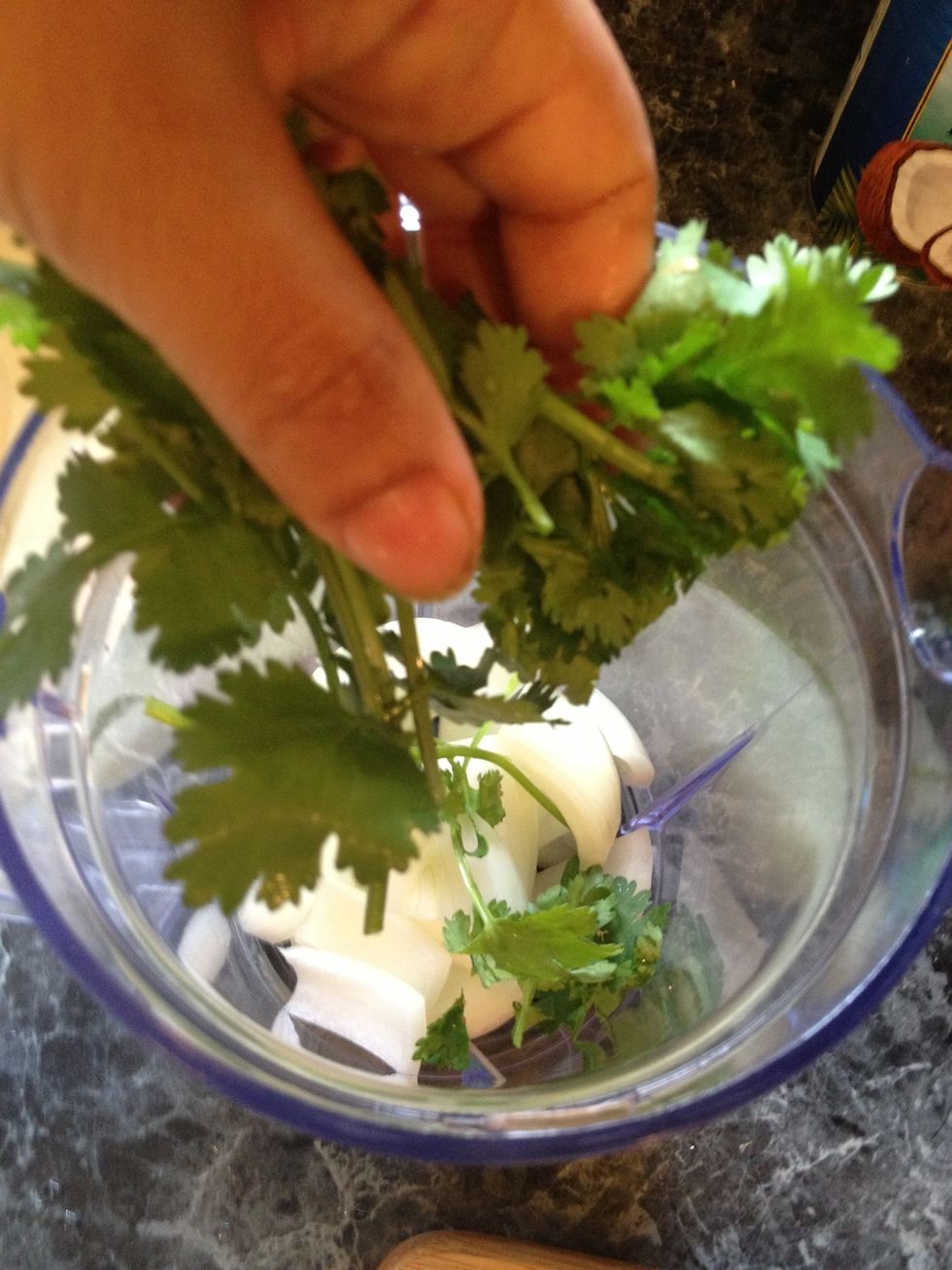 Add the cilantro.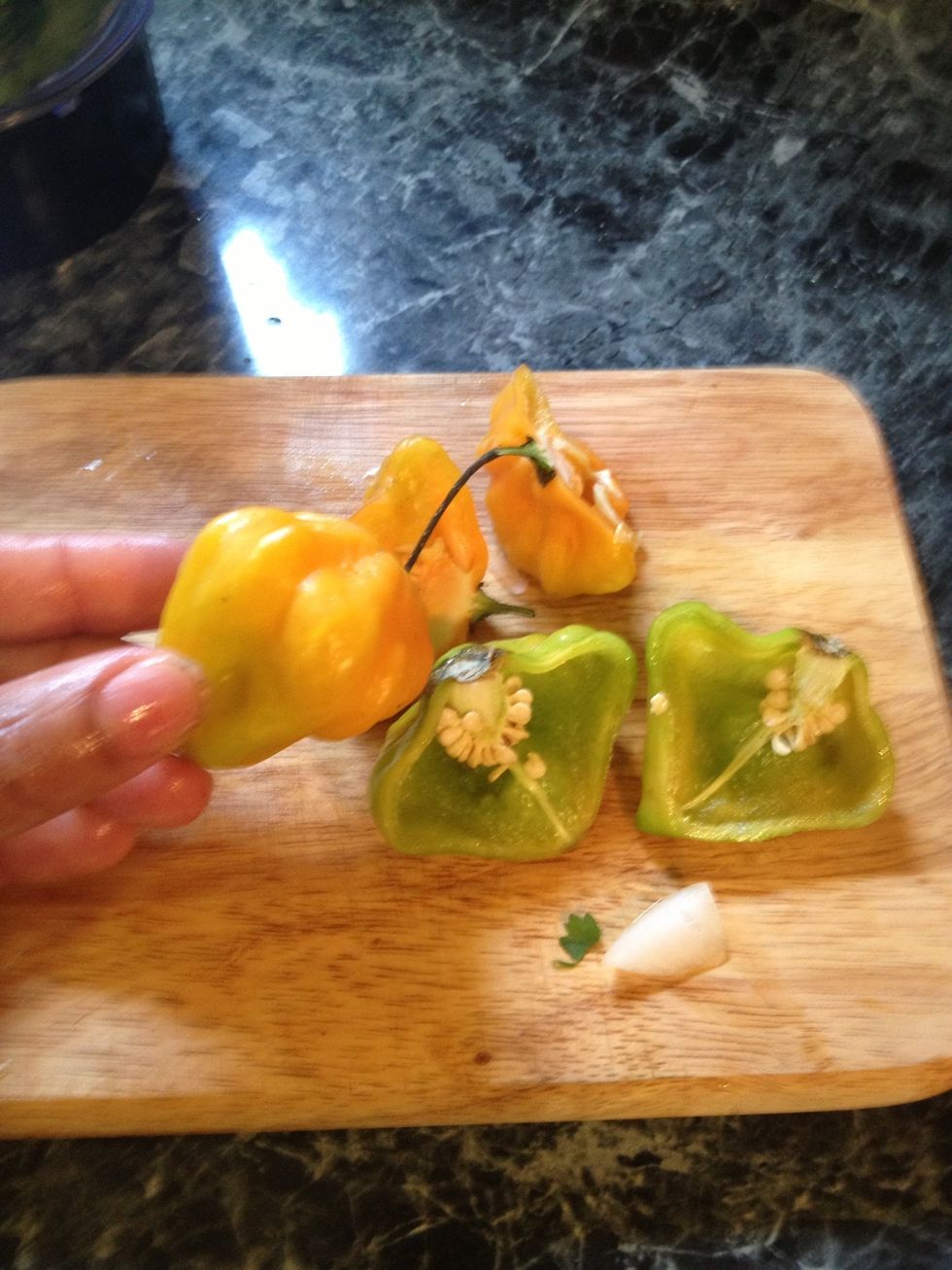 These are called Ajices dulces in Spanish. If you can not find them you can use small sweet peppers. Take the peppers and slice them in half.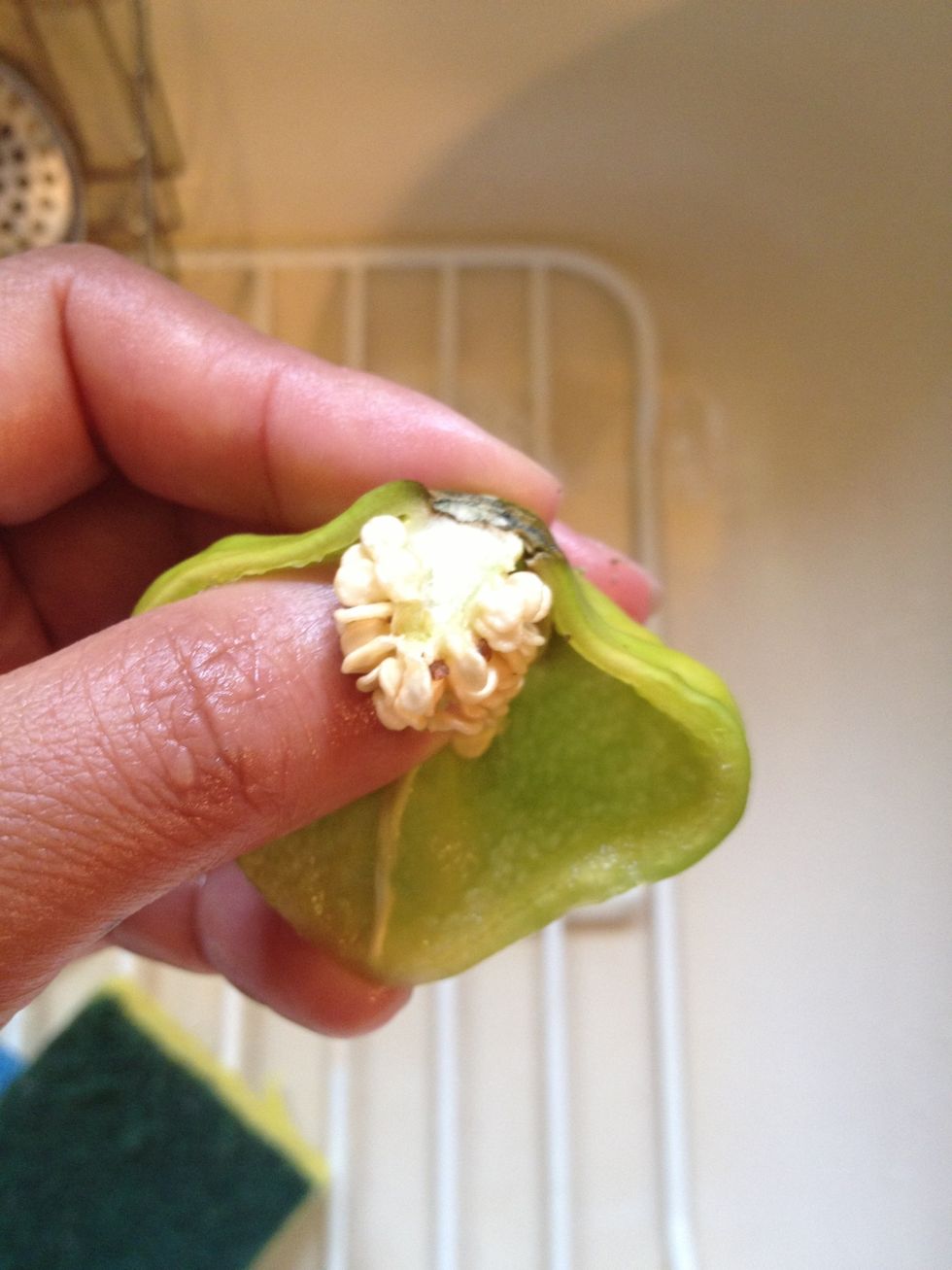 Remove the seeds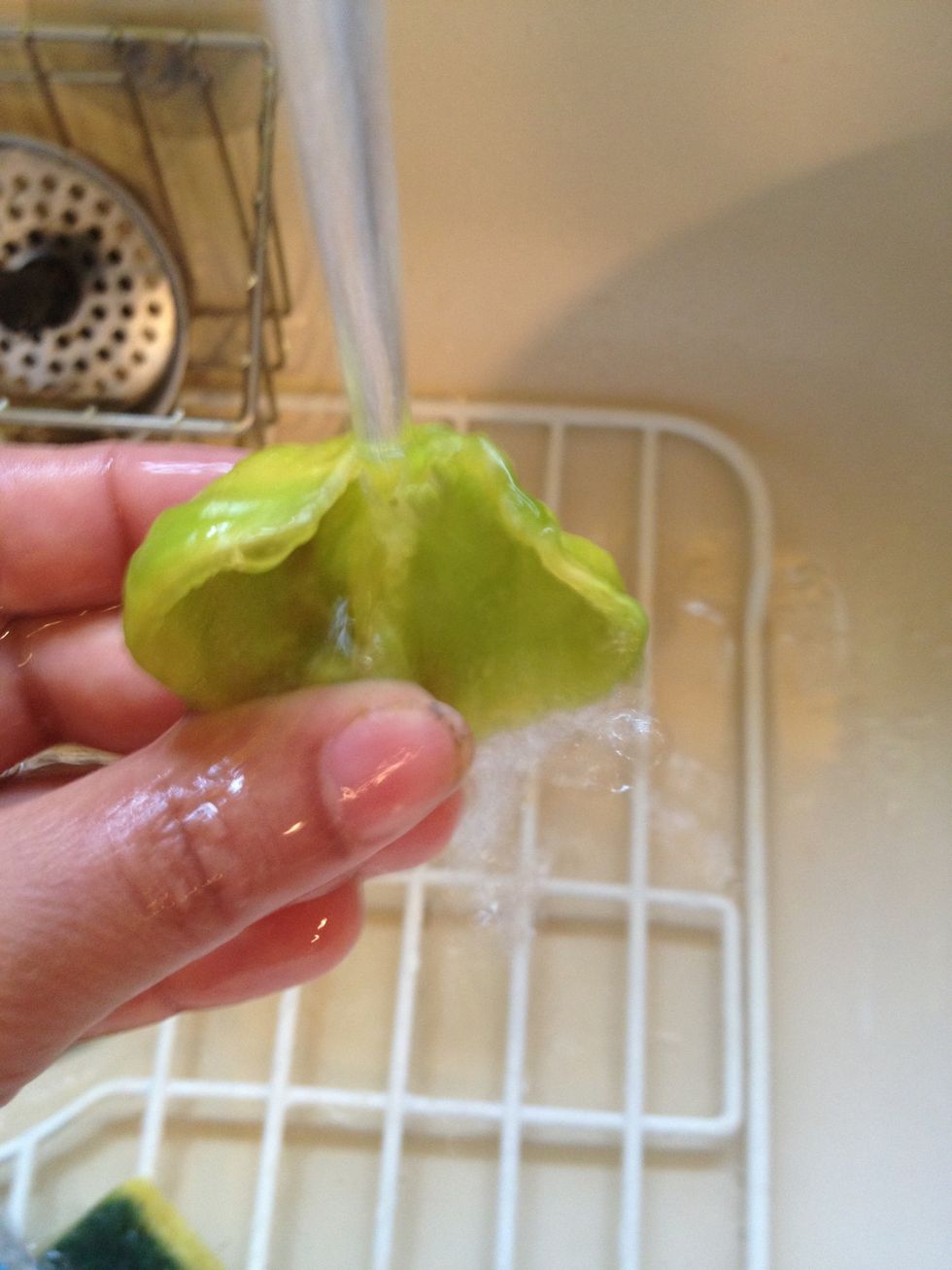 Give it a quick rinse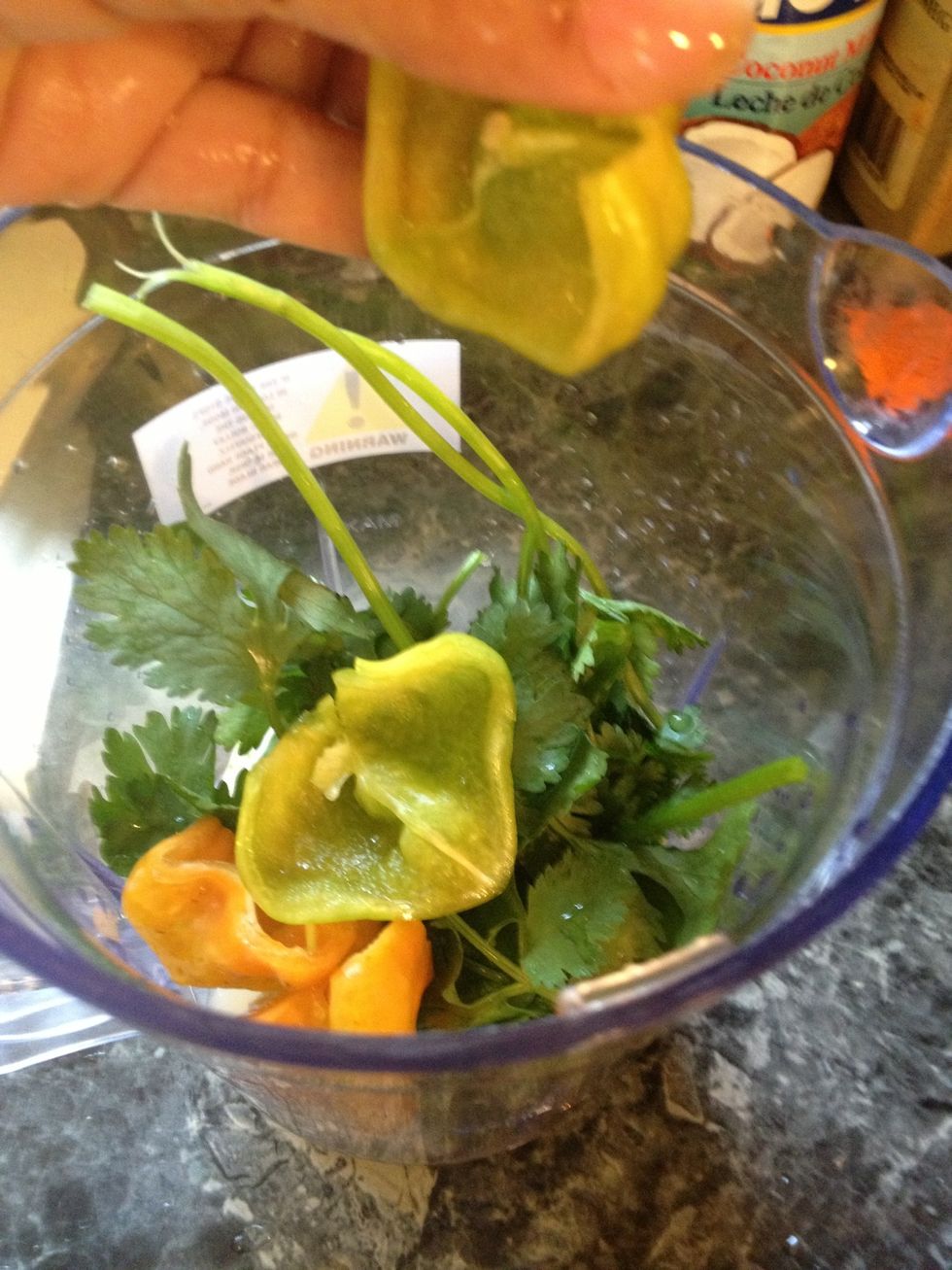 Add that to the blender.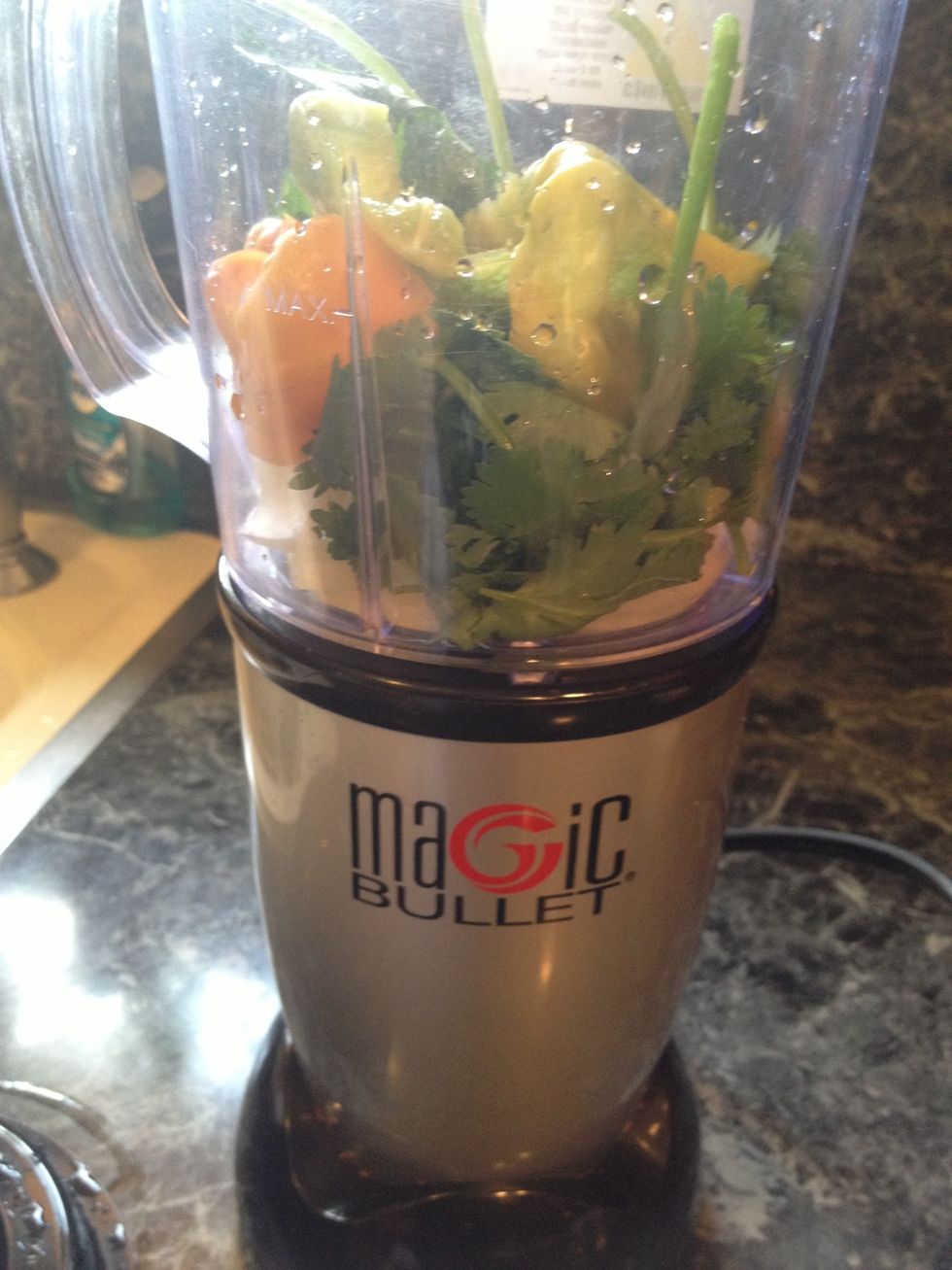 Here's my dandy magic bullet which,I highly suggest you get it's awesome.👏👏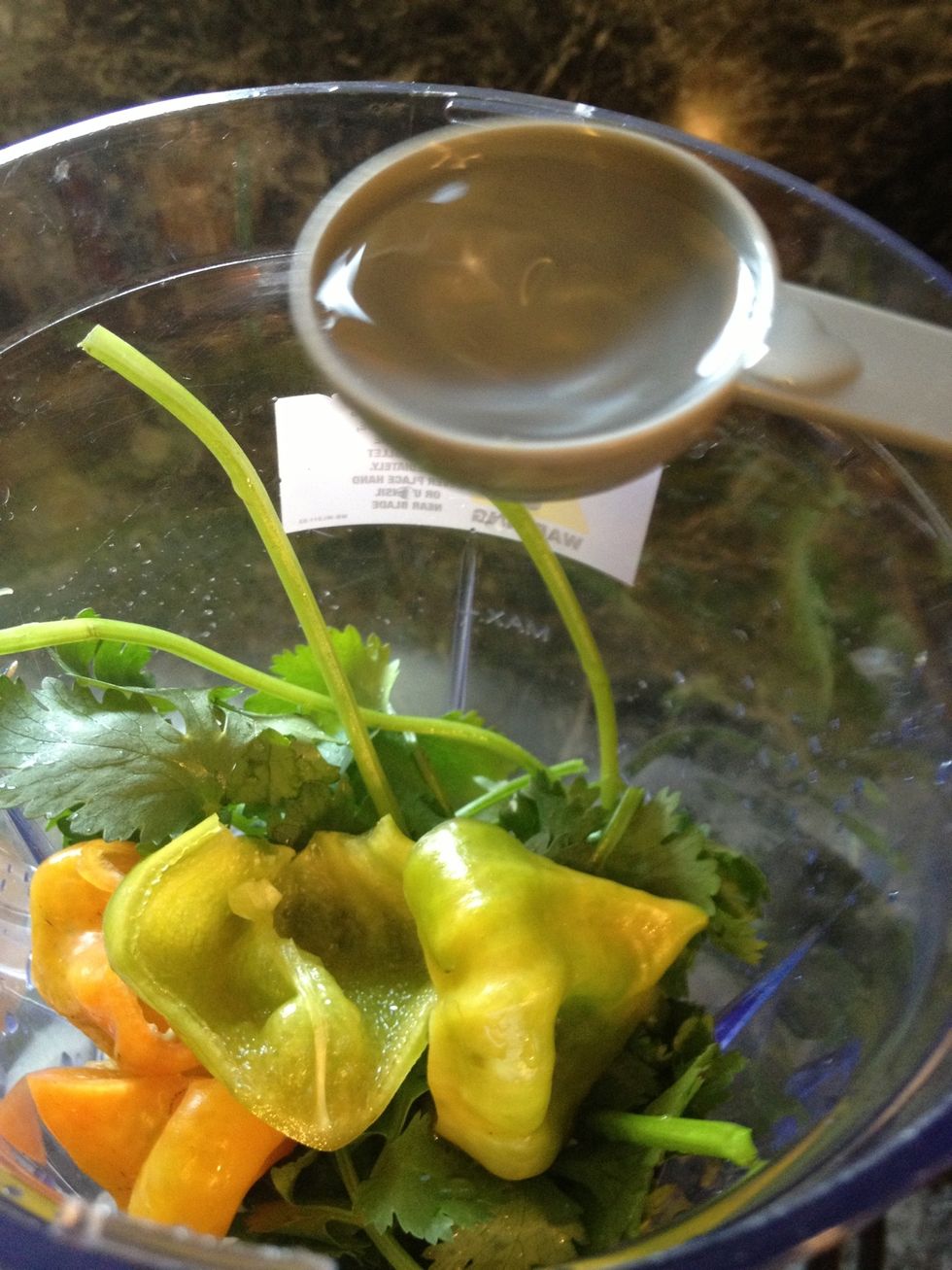 Add a tablespoon or two of water just to get it going
Now let's slice some red peppers.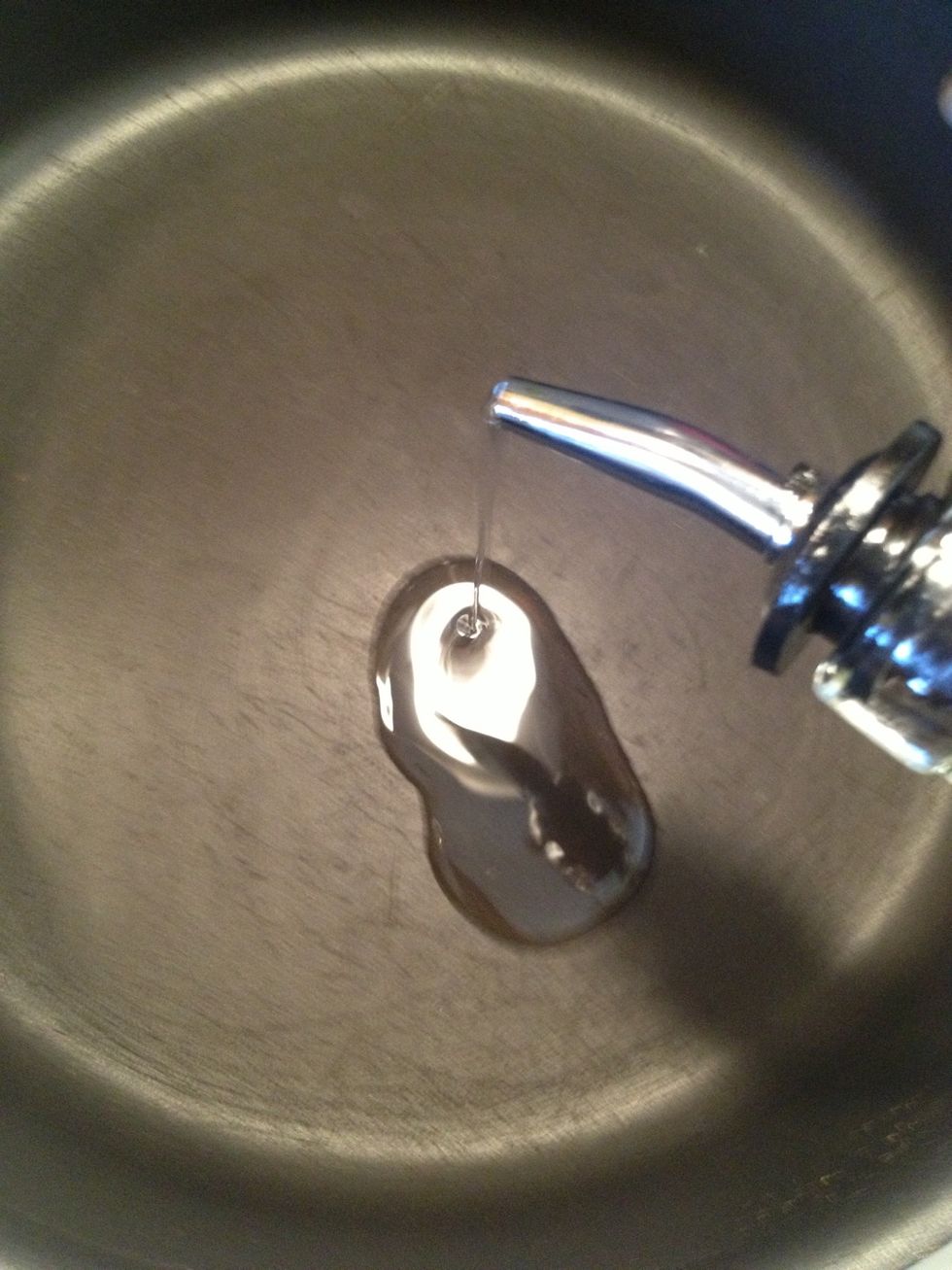 Add the oil to a pan that is set over medium high heat.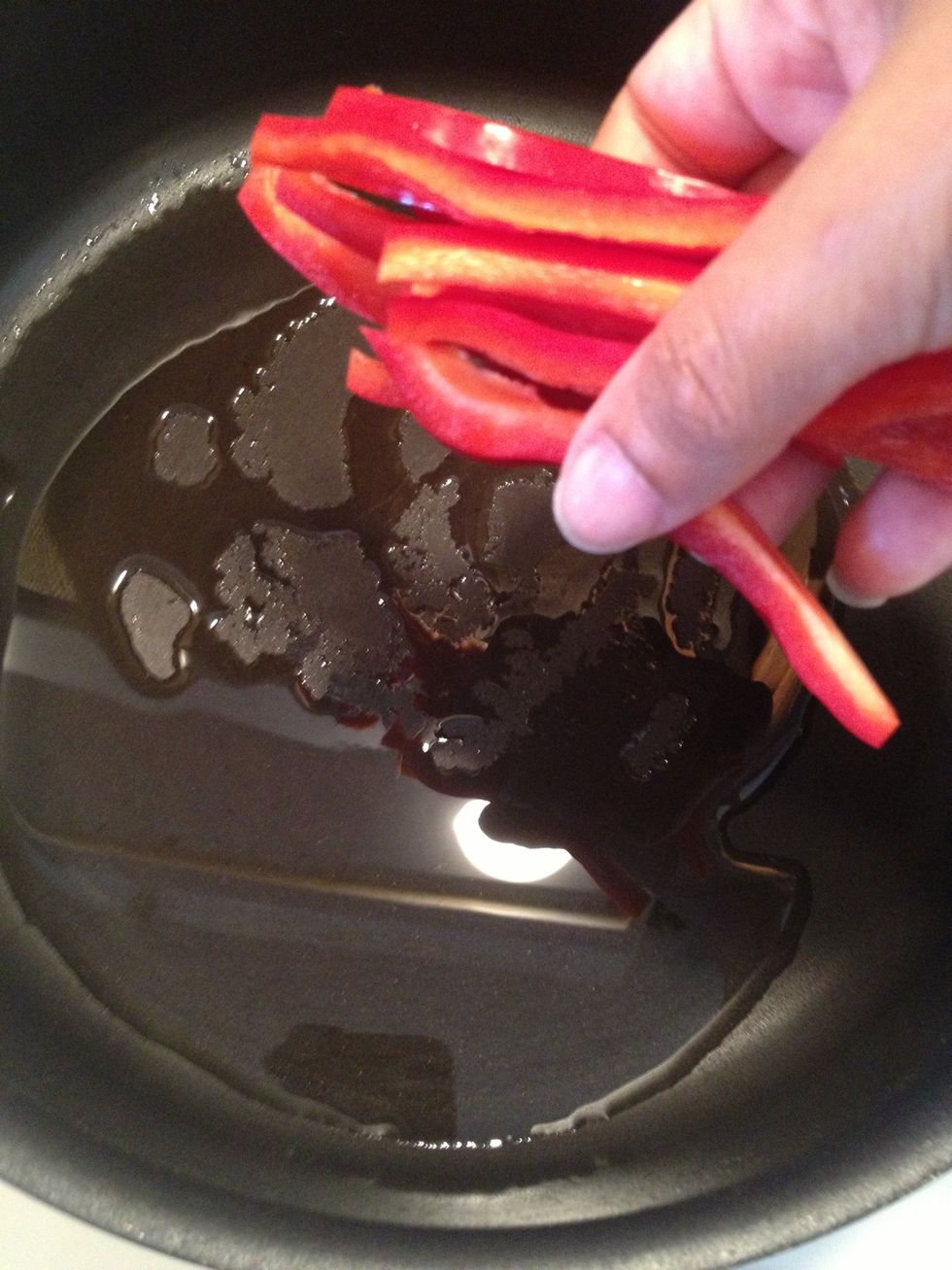 Add the peppers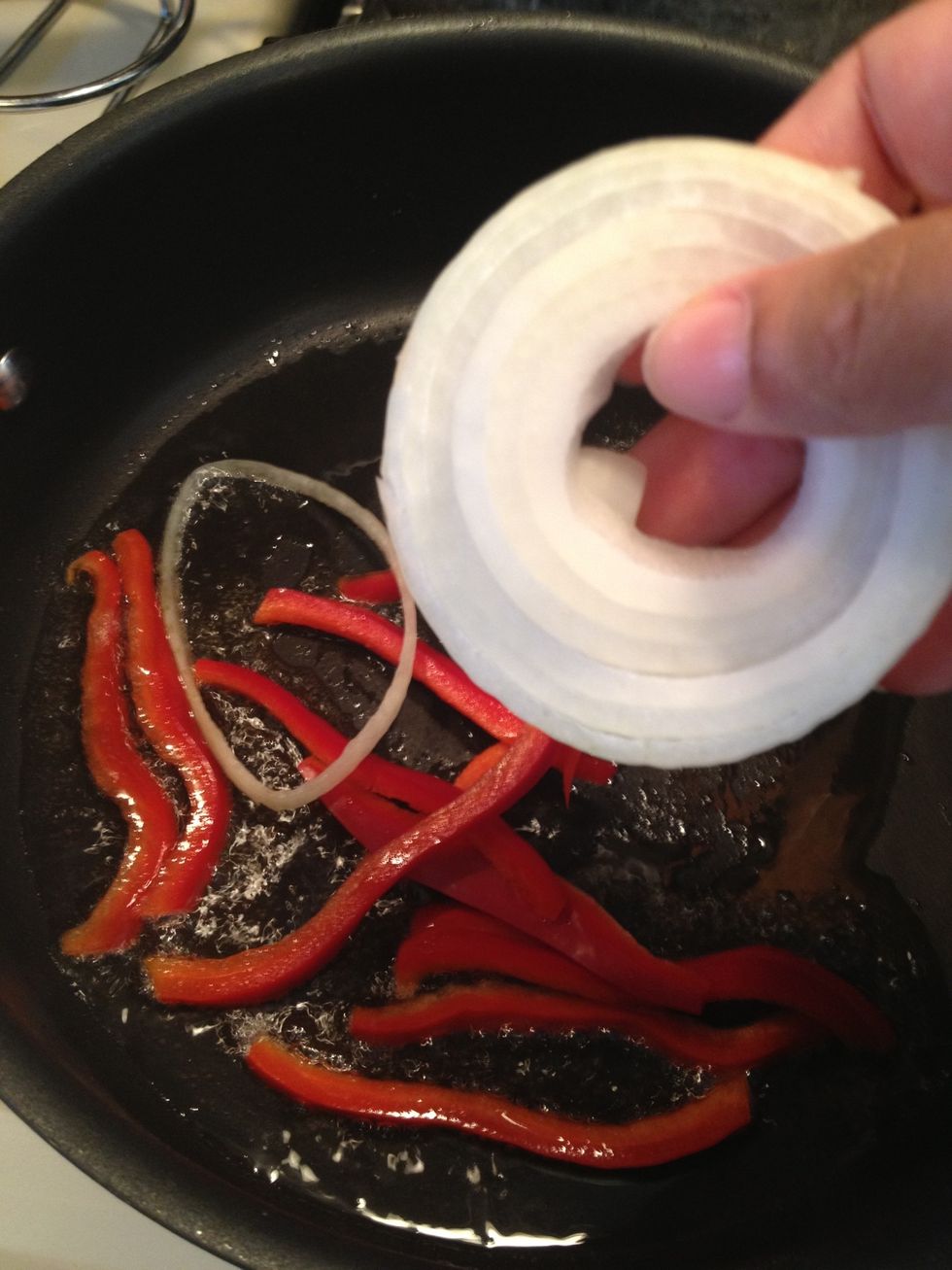 The onions as well. Sauté for a few minutes.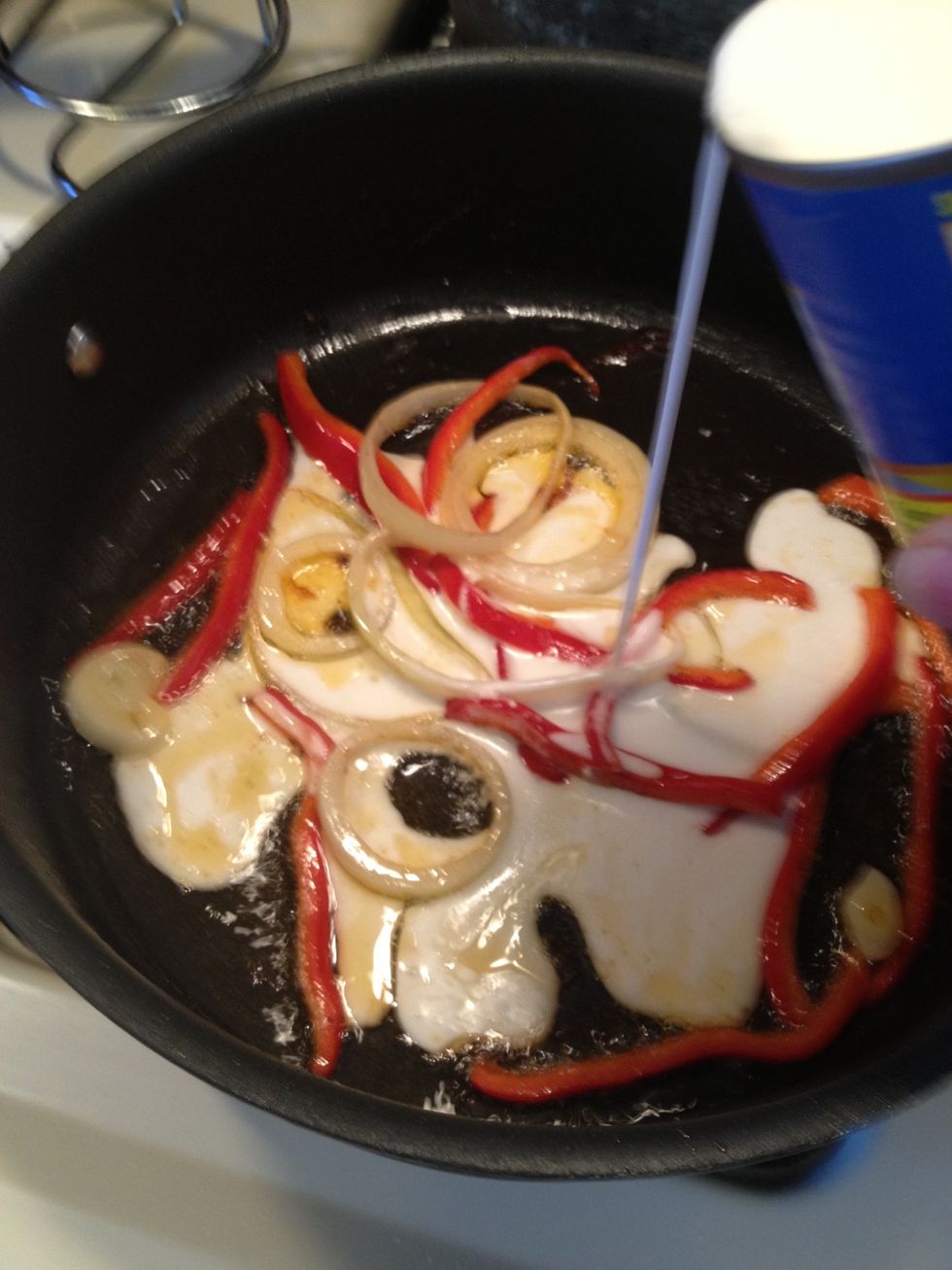 Add the coconut milk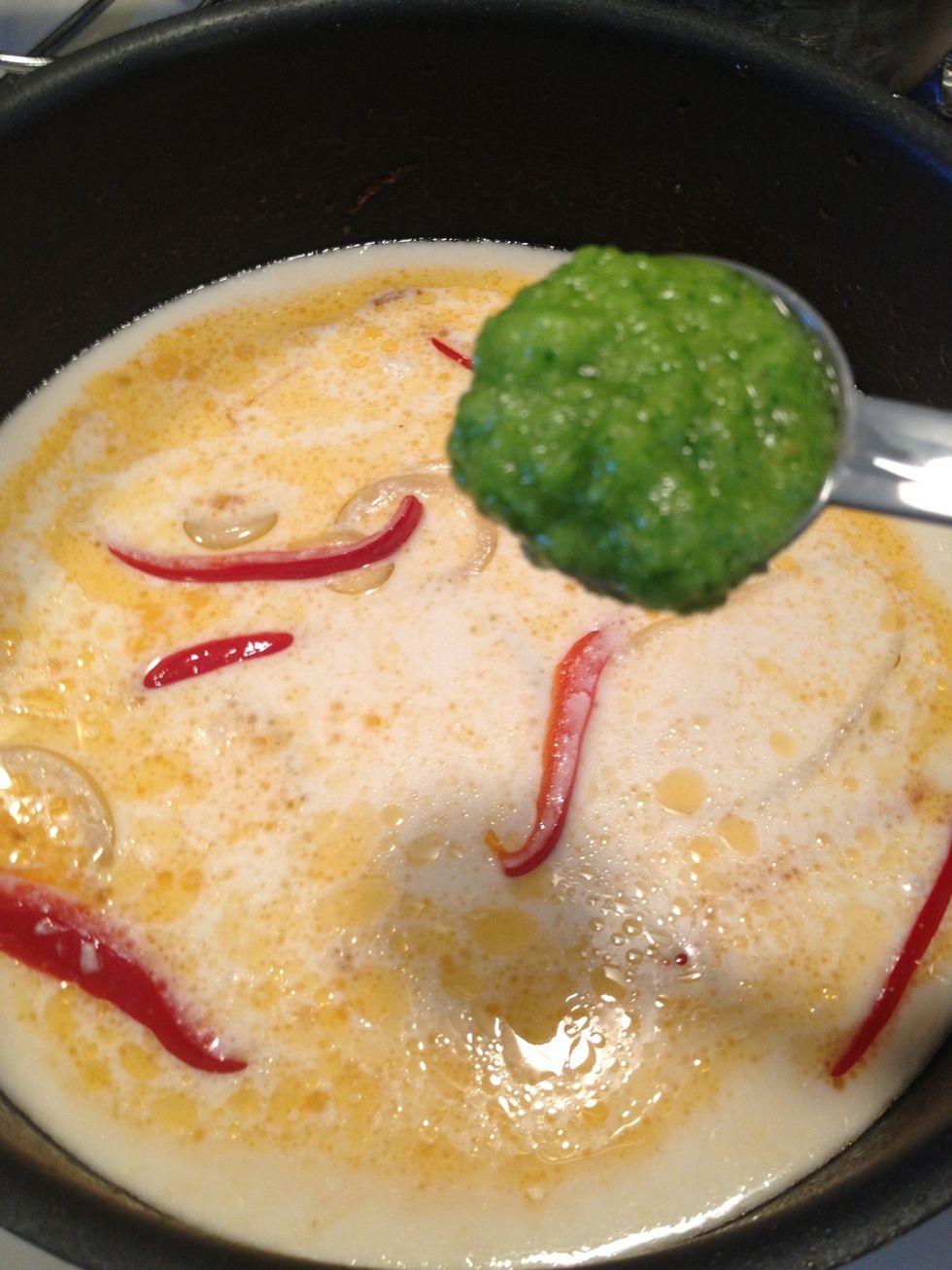 Add the sofrito, the sofrito should be about 1/4 cup.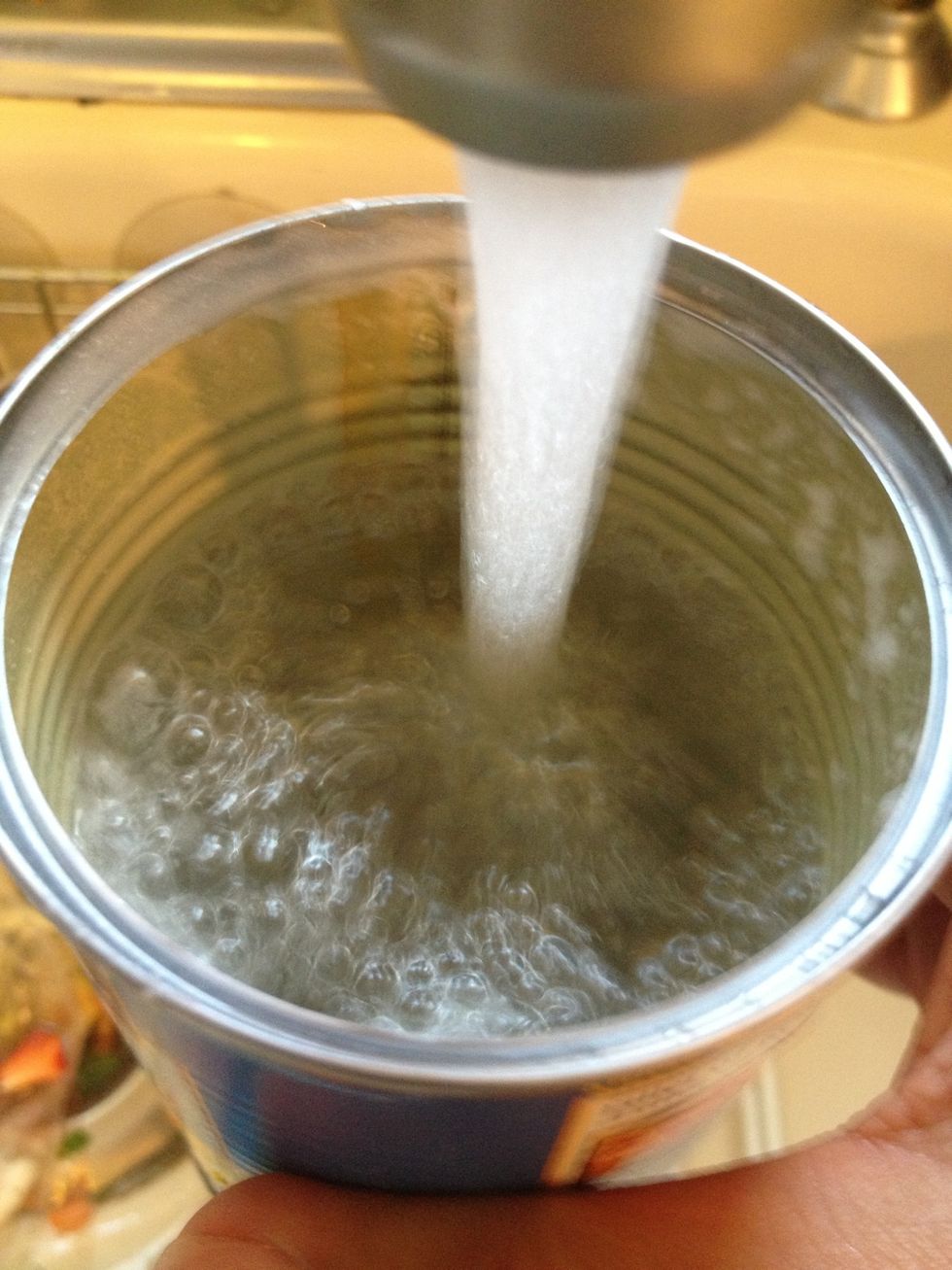 Fill the can with water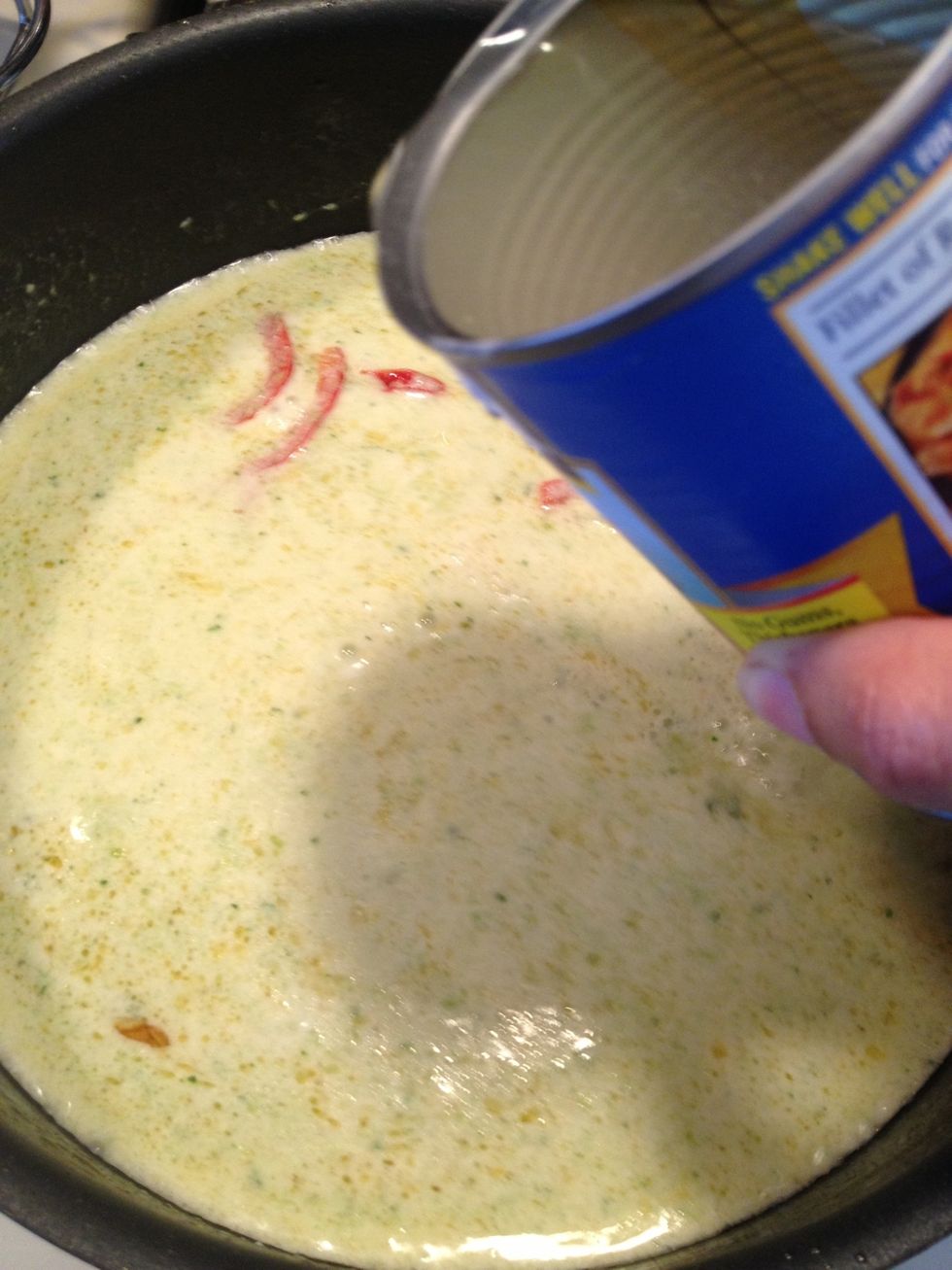 I am adding 1/2 can of water to the pan.
Time to add some coloring and flavor.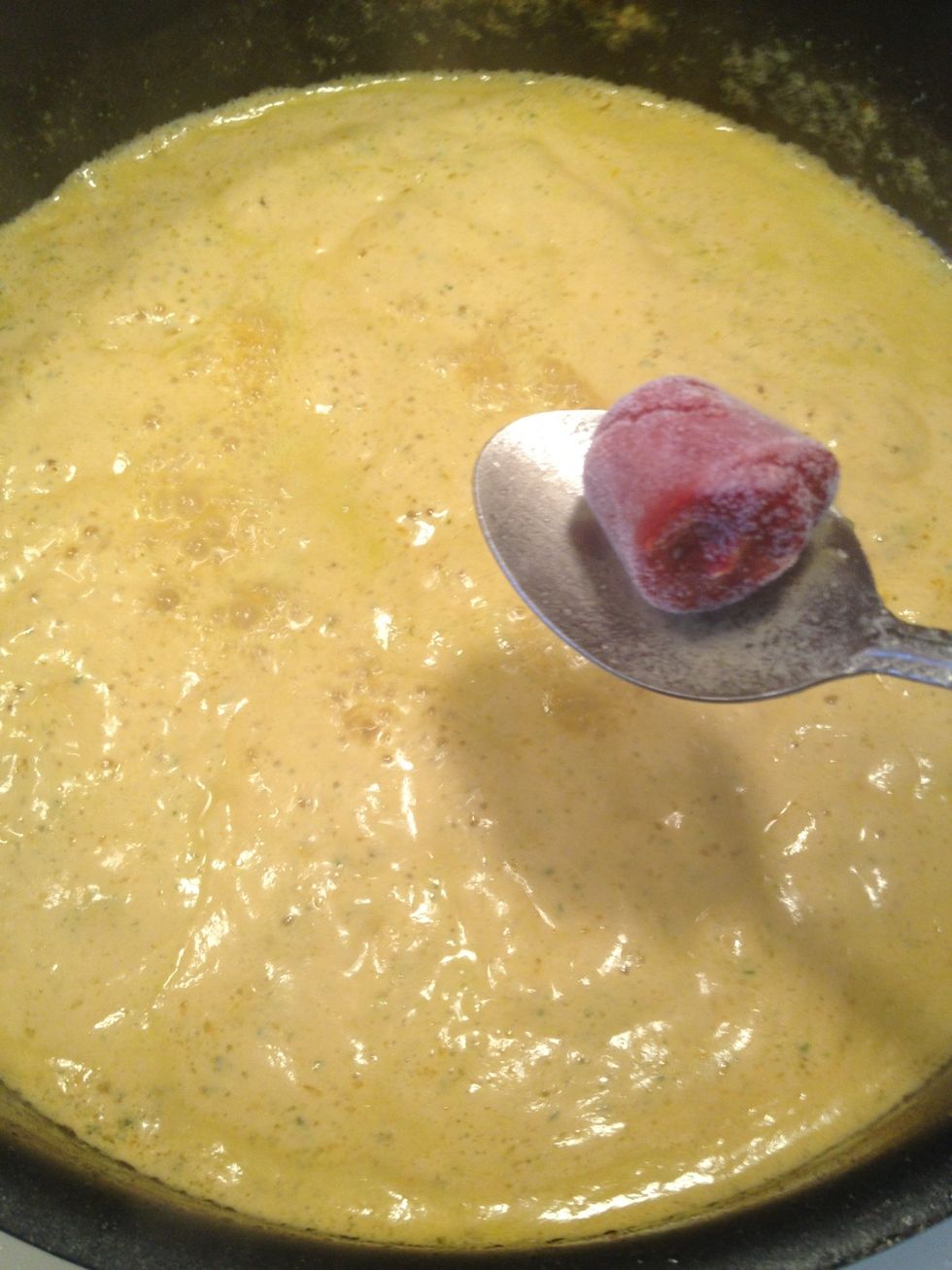 Add the tablespoon of tomato paste
Add the 1/4 can of Tomato sauce.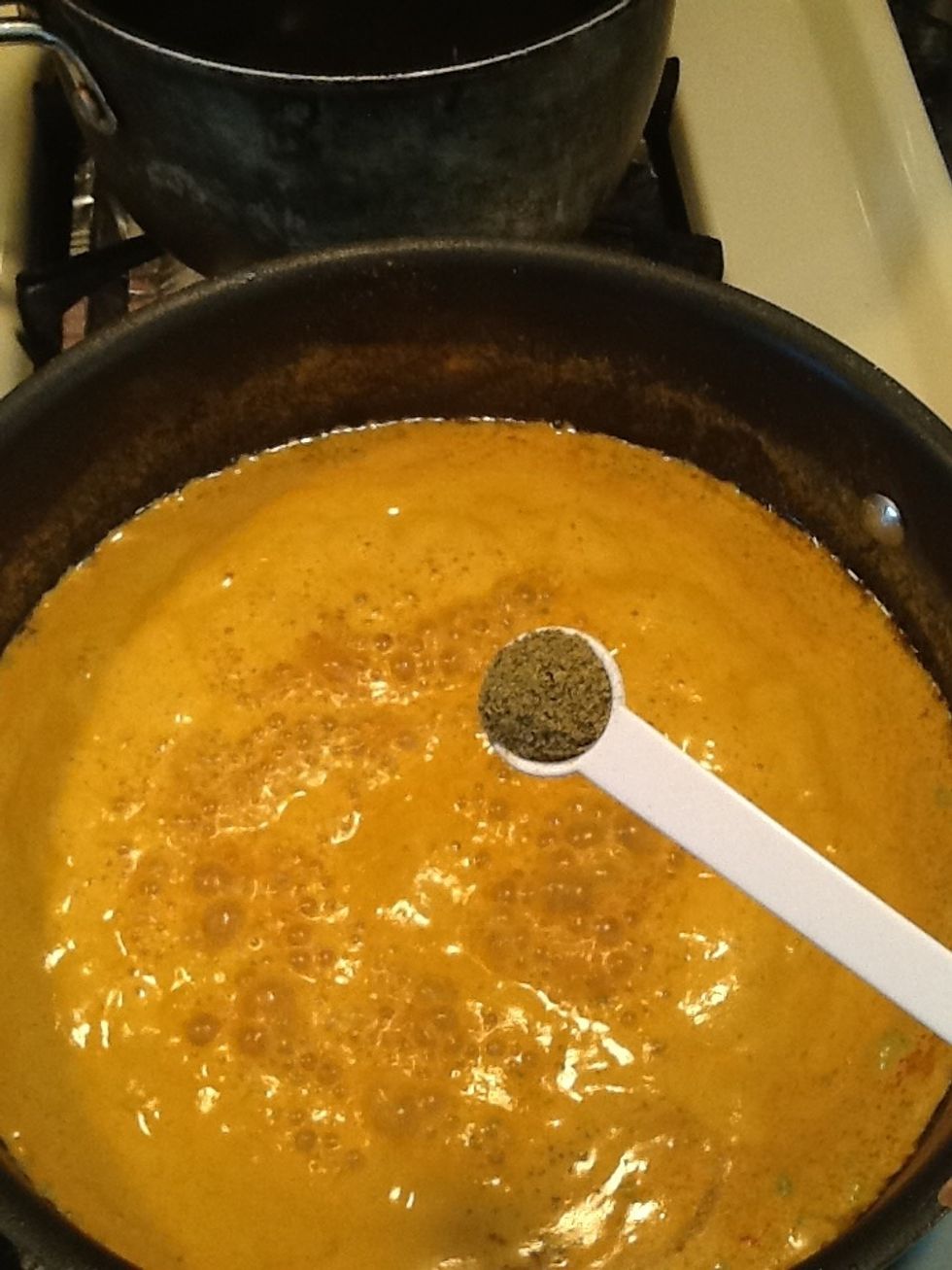 Add the oregano powder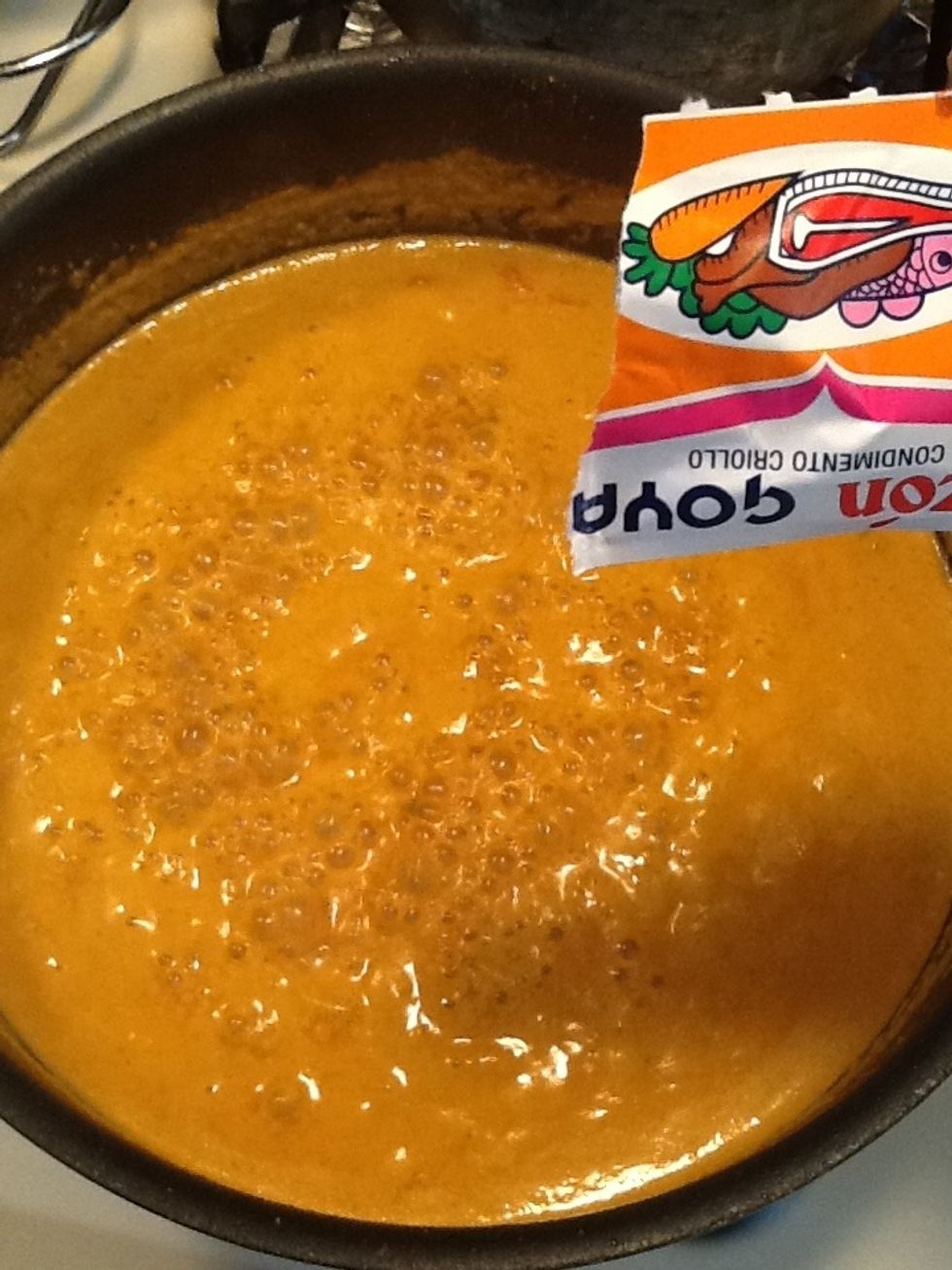 Add half packet of sazon
When cooked down to half, we will add the fish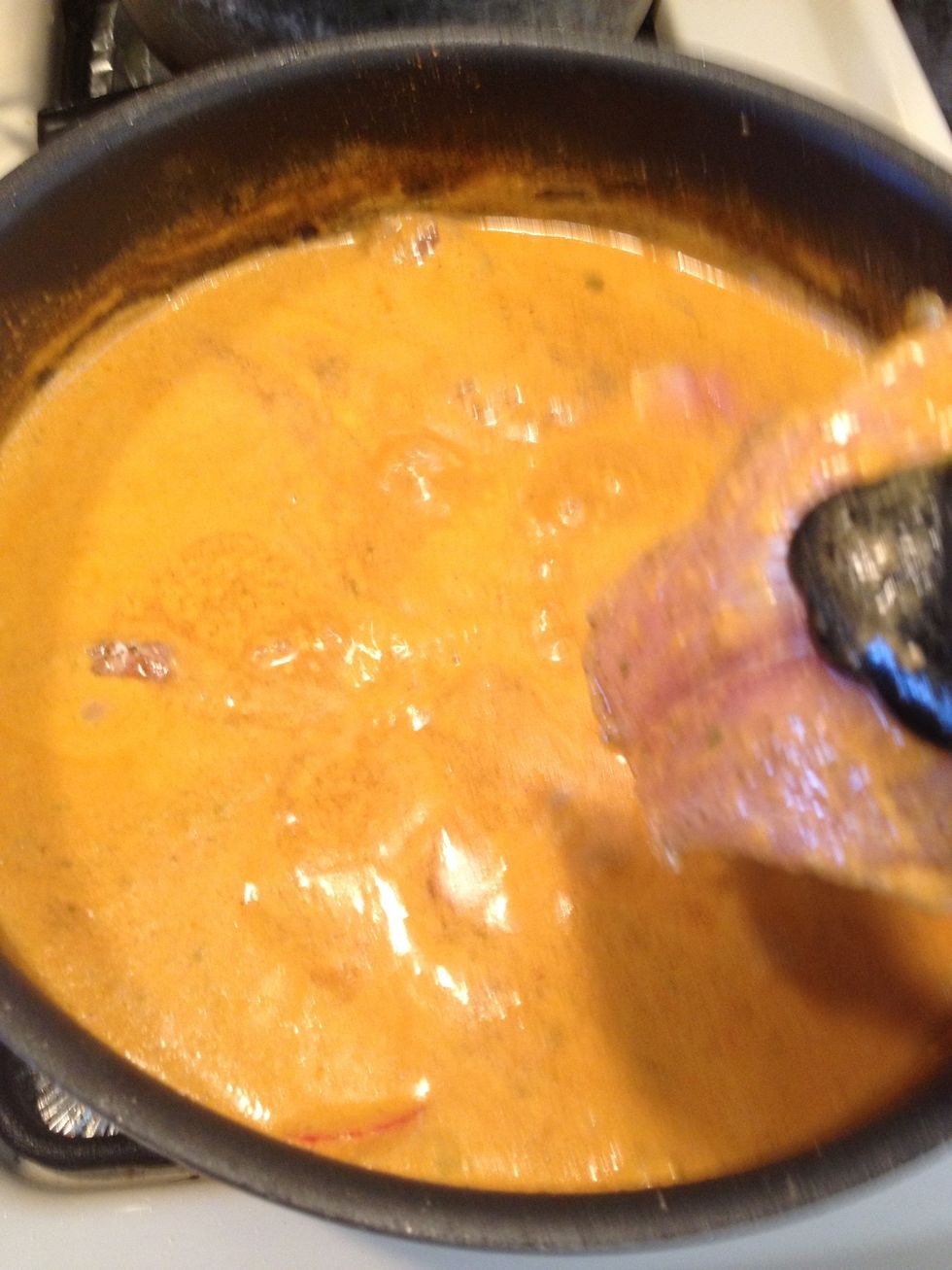 Add the fish
The liquid too😉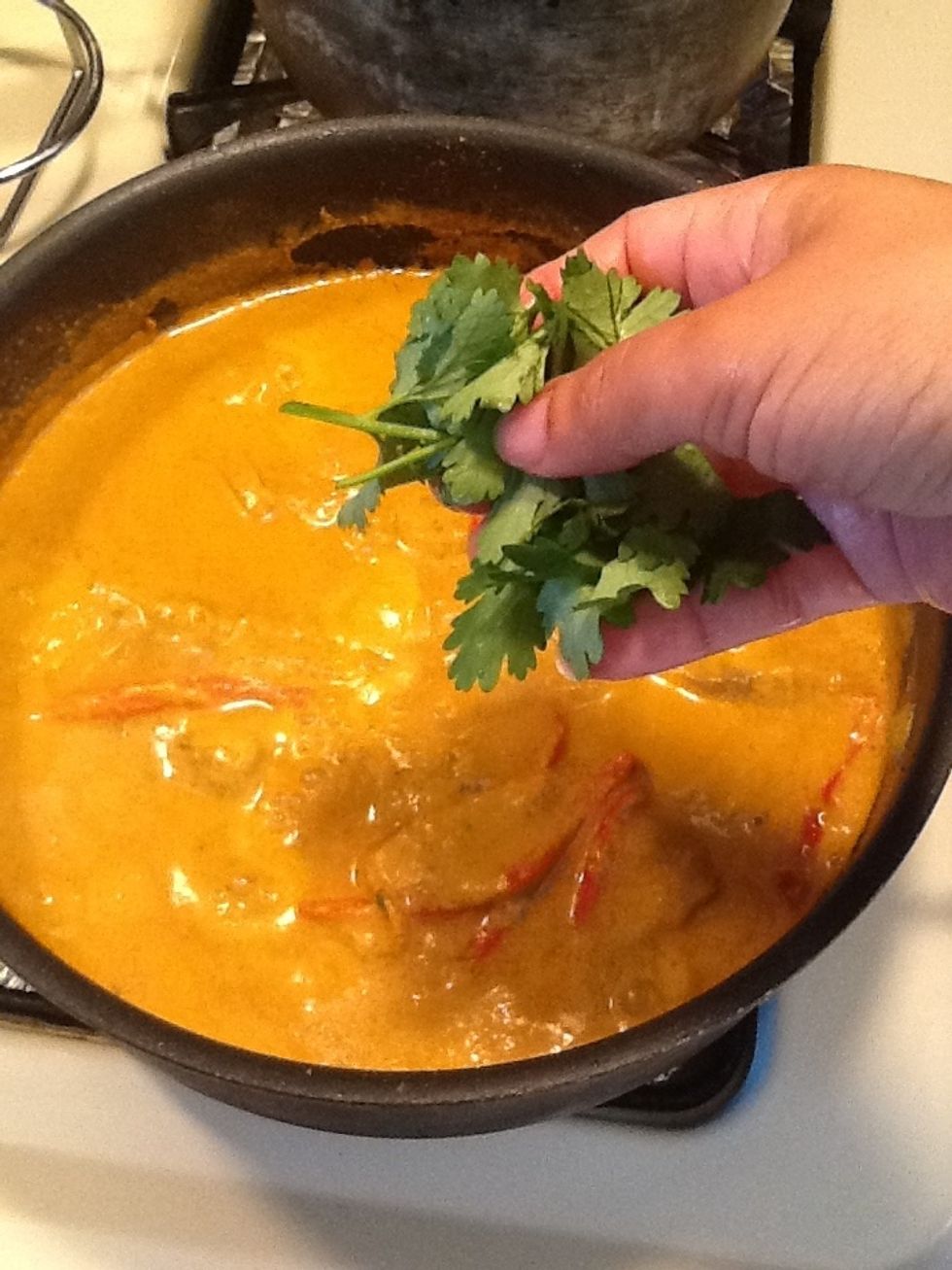 Add some cilantro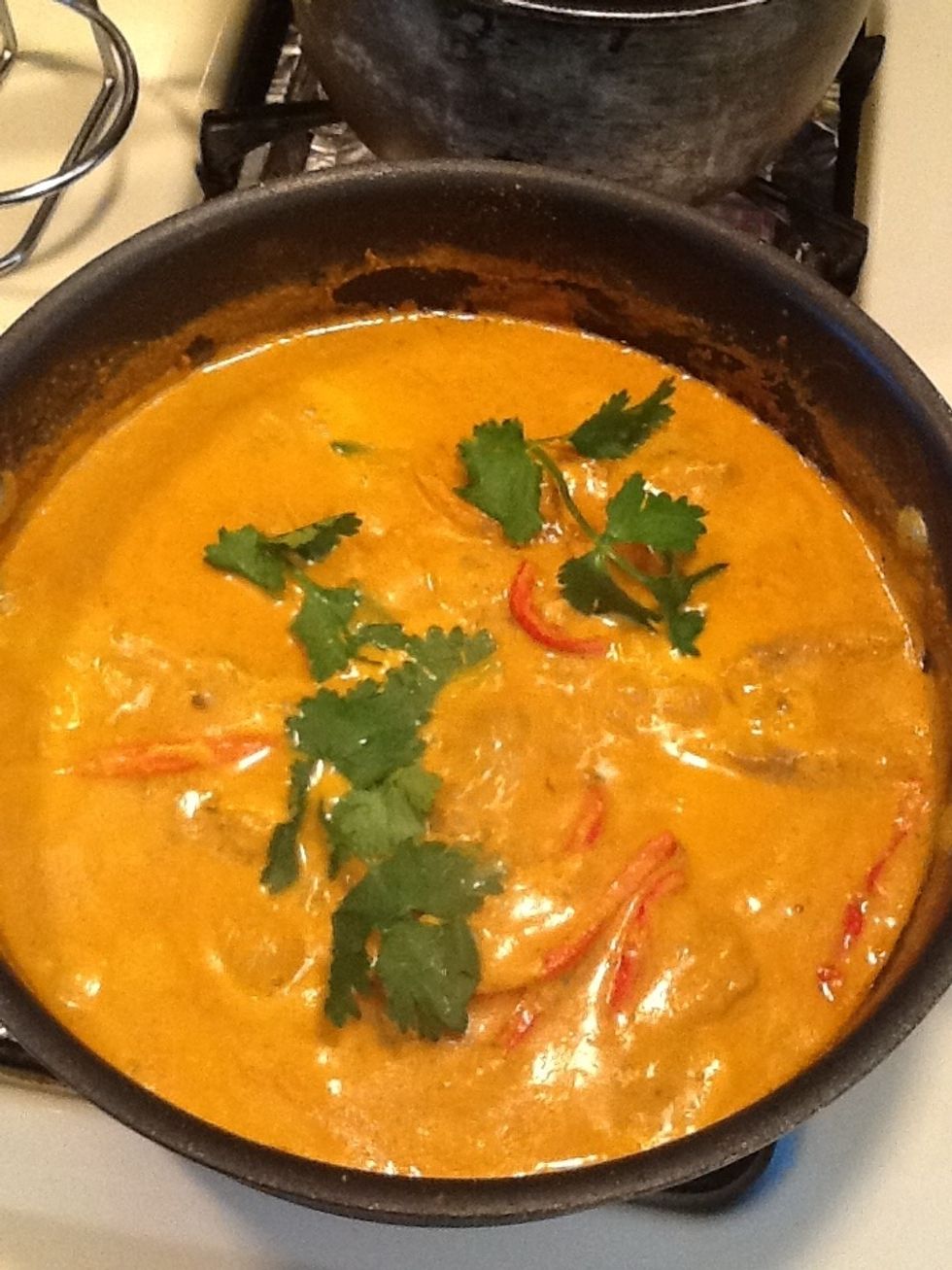 Yum, I just love cilantro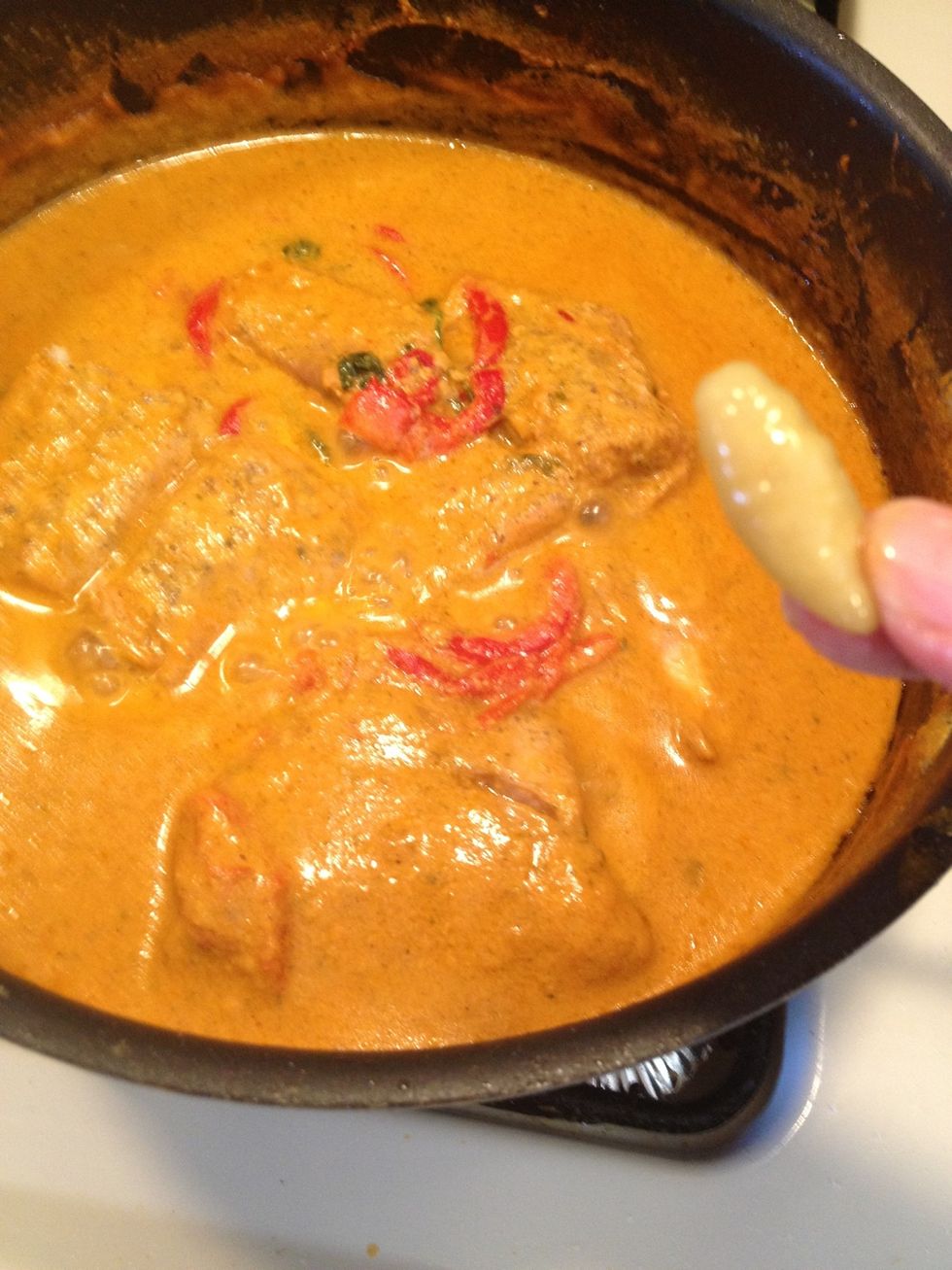 I love to add heat to my coconut totally NOT optional add them in!!!😁😁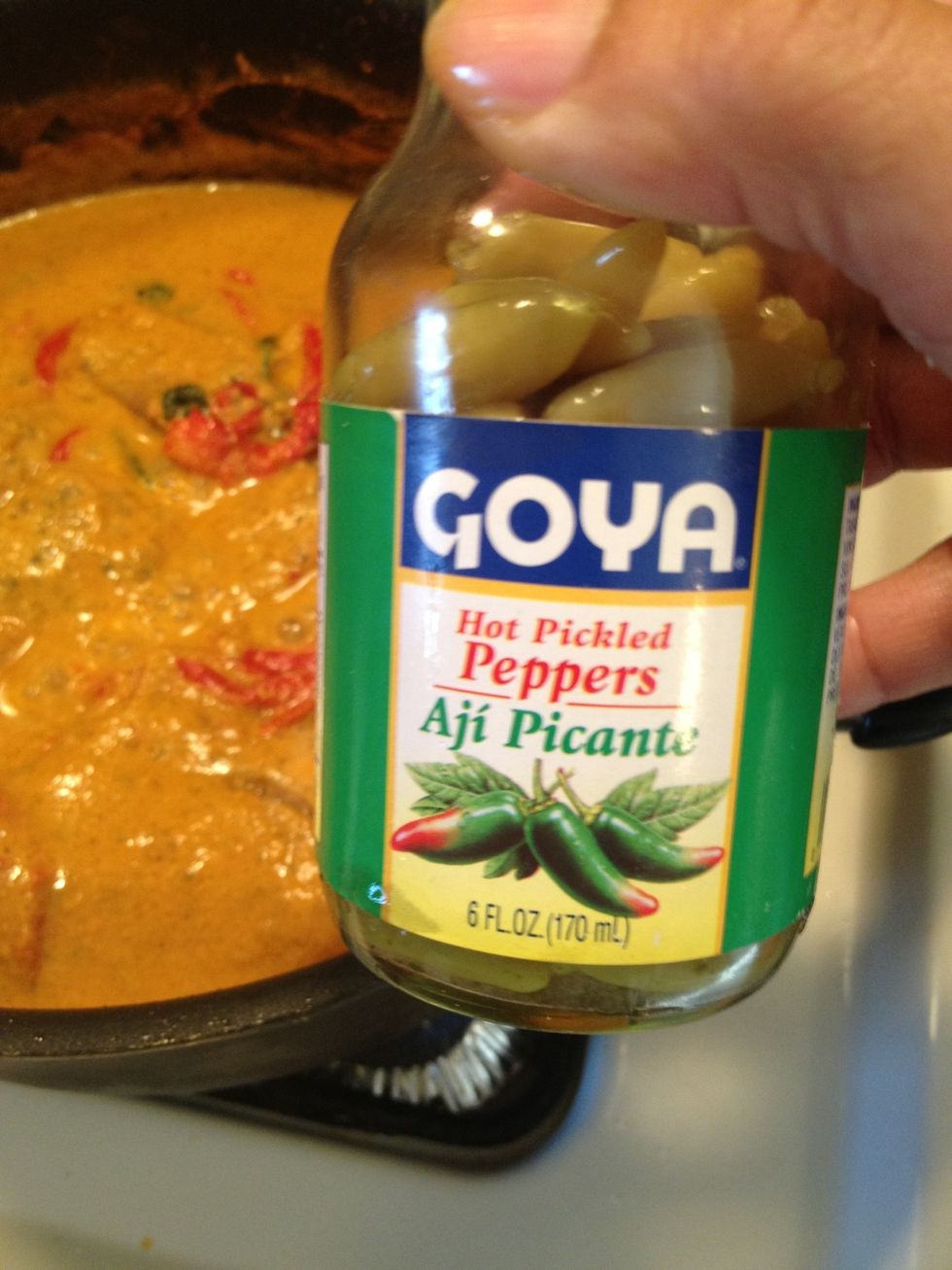 These are the ones I use, you can use the red ones or any pepper that will add some bite.
Enjoy this spicy dish from my beautiful country la quisqueya.
You can use any fish that is firm. Think haddock,snapper..tilapia. You decide.
1.0lb Basa fillet
1/2tsp Ground oregano
1 packet of sazon Goya
1/2tsp Adobo
1.0Tbsp Sour orange juice
1/2tsp Adobo
FOR SOFRITO ABOUT 1/4 cup
1/4 Small Onion,chopped
Cilantro , 4-5 sprigs
3-4 Ajices dulces, sweet peppers
THE SAUCE
1.0 13oz can of coconut milk
1/2 Can of water
1 packet of sazon w/. Culantro and achiote
1/2 Red pepper sliced
A few slices of onions
2.0Tbsp Oil
1.0Tbsp Tomato paste
1/4 Can of tomato sauce
1/4tsp Oregano powder
1/2 pack of Sason Goya