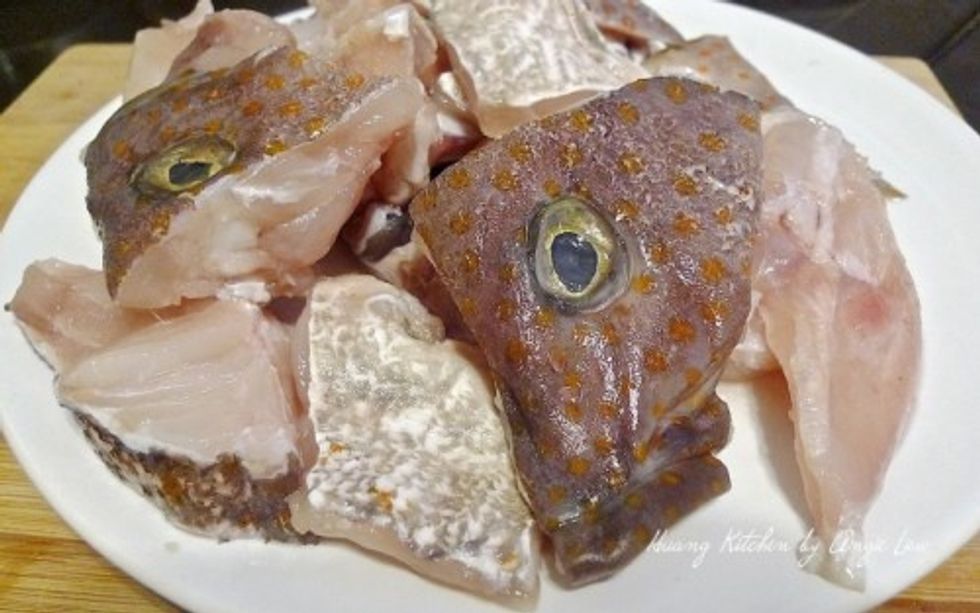 To cook fish head noodles, first wash fish head, cut into big pieces and drained well.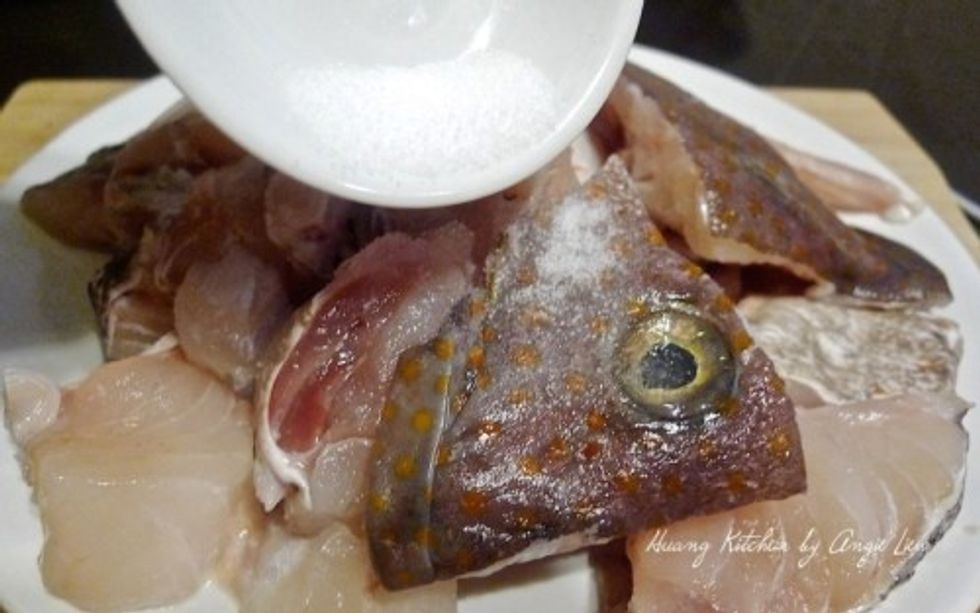 Sprinkle and rub some salt on the fish head pieces.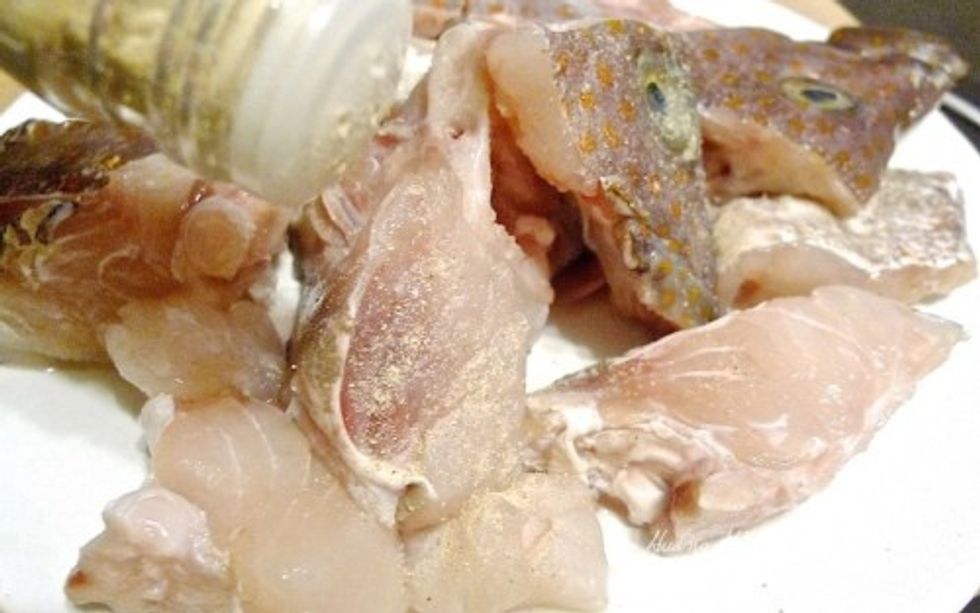 Then add some white pepper.
Next rub some cornstarch over the fish. Set aside to marinade.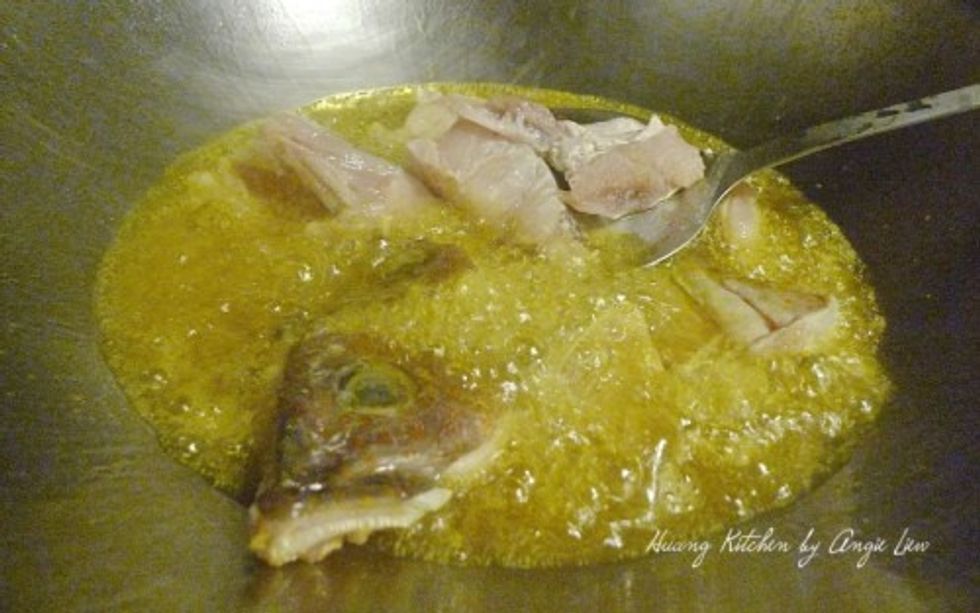 Fry the marinated fish in hot oil for 5 minutes before turning over to fry another 10 minutes until brown and crispy.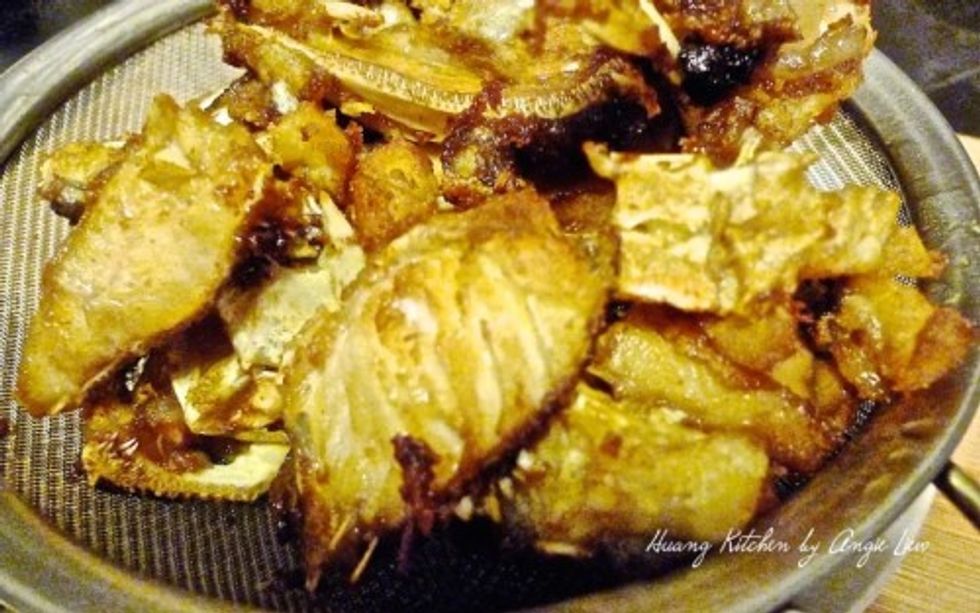 Remove the brown and crispy fish head pieces from the hot oil to drain on strainer.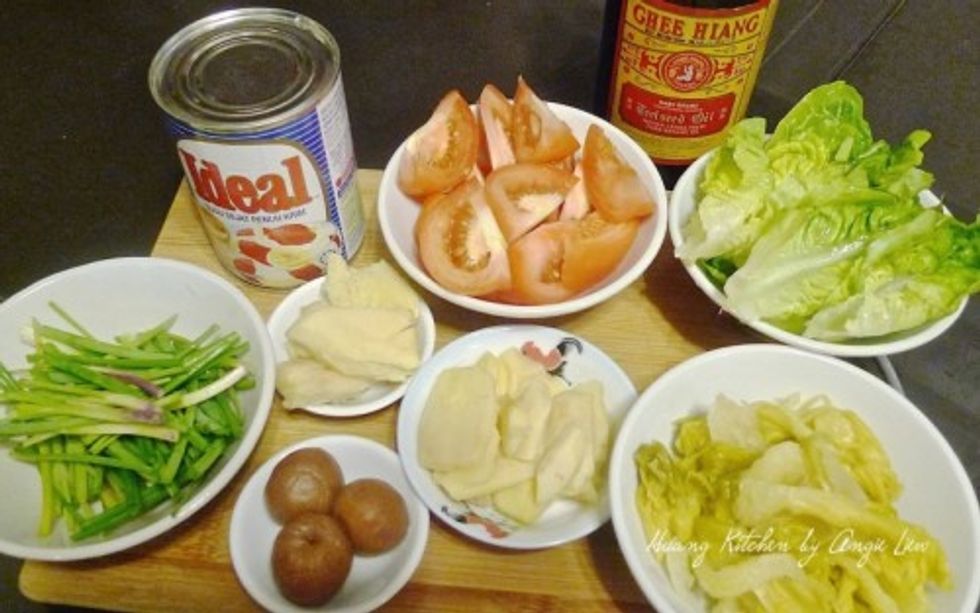 Then cut pickled mustard greens and tomatoes, slice ginger into pieces, rinse green vegetables, mashed 3 sour plums and have ready evaporated milk.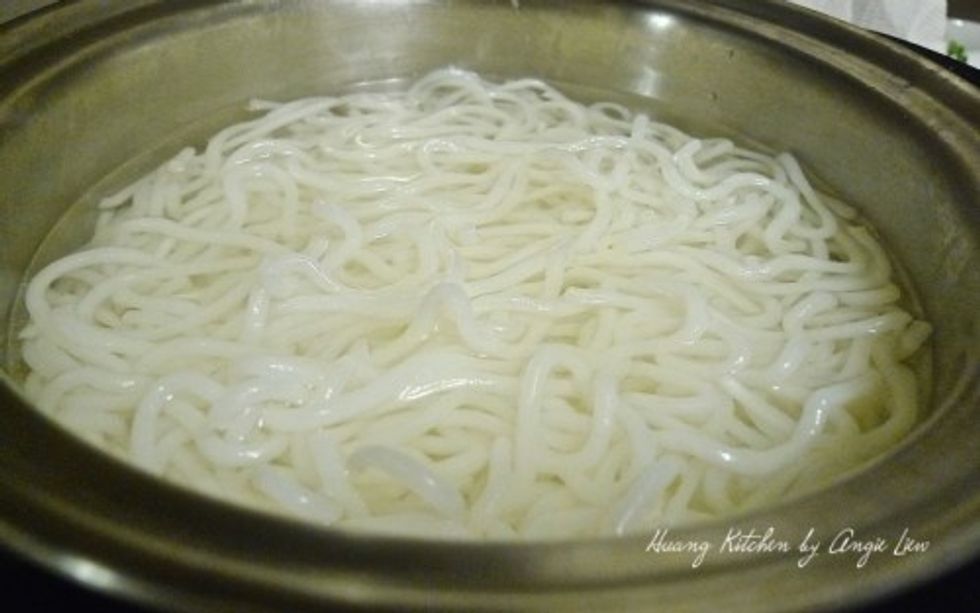 Rinse thick rice noodles in water to remove oil. Then cook for about 1 minute in hot water.
Drain well the rice noodles on a strainer.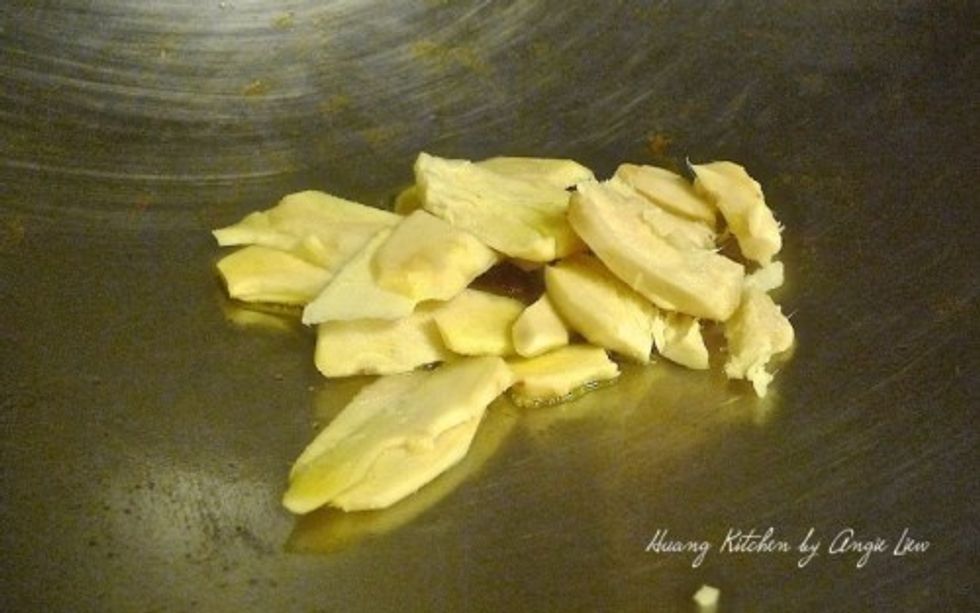 To cook the soup, first heat up some oil in a wok and add in the slices of ginger.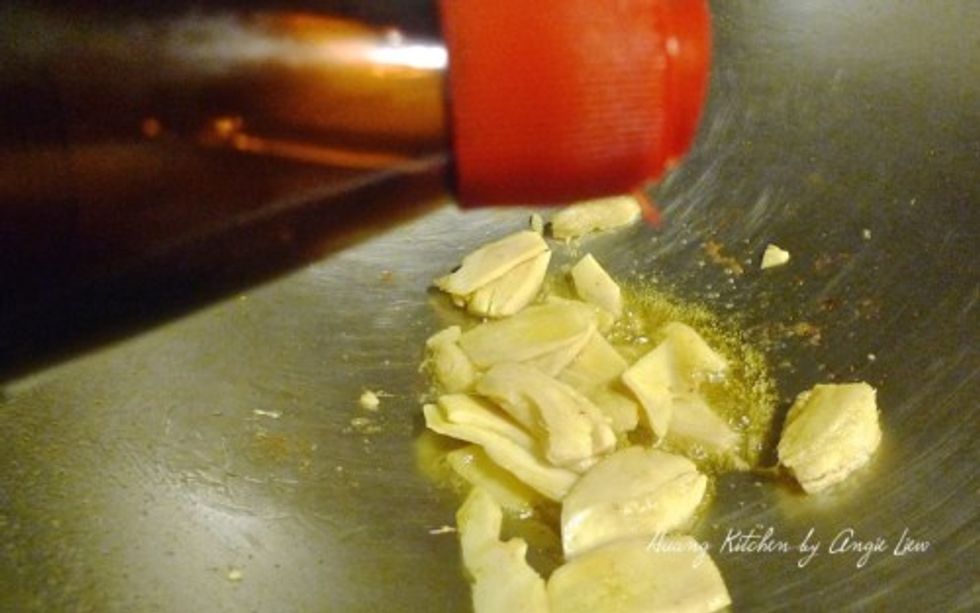 Add a dash of sesame oil and stir fry until fragrant.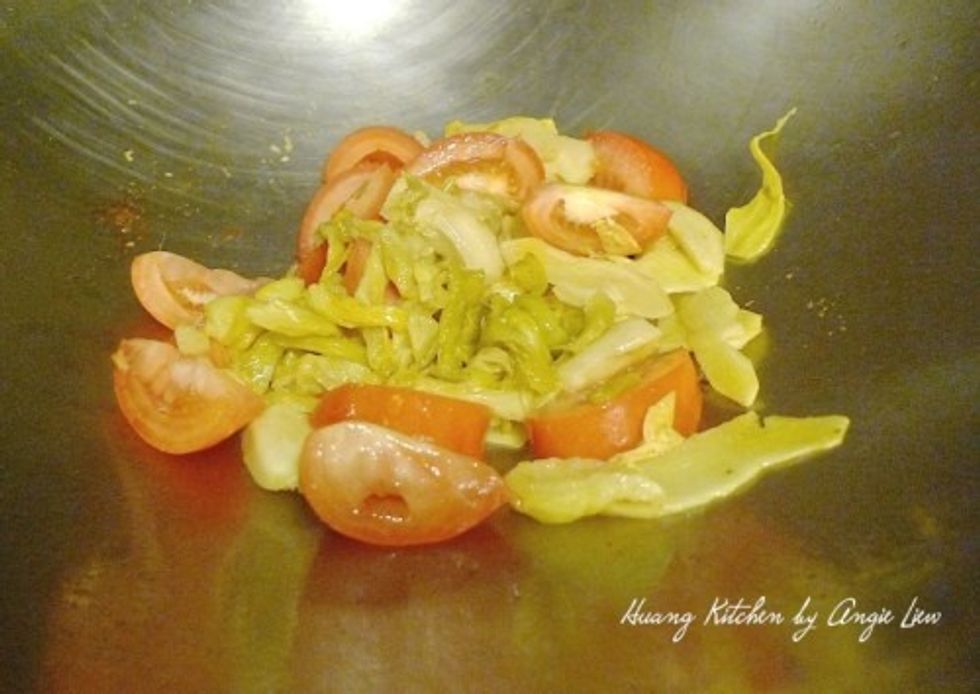 Then add the cut tomatoes and pickled mustard greens.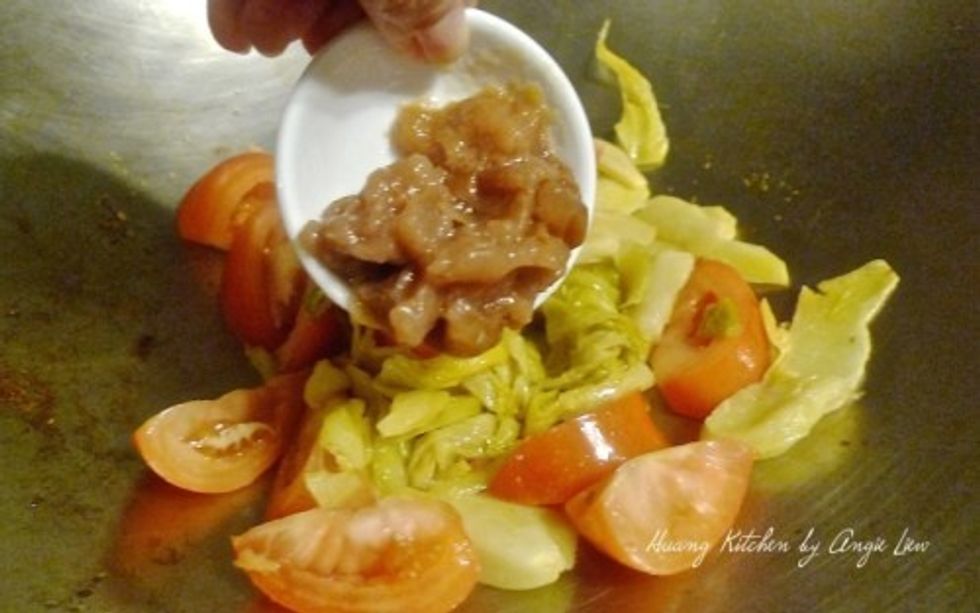 Next add the sour and salty mashed sour plums.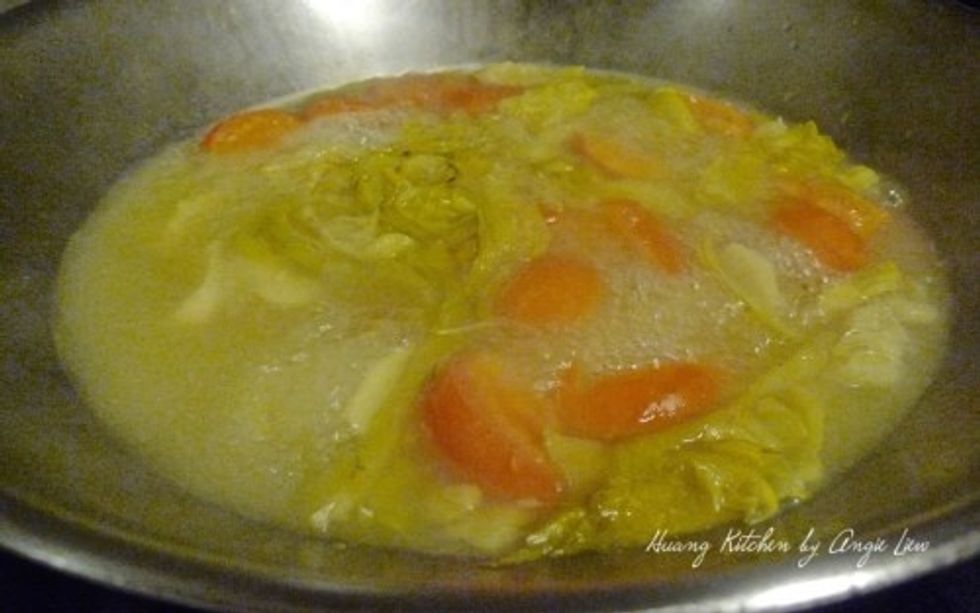 Add in chicken stock or water and let it boil over high heat for 10 minutes.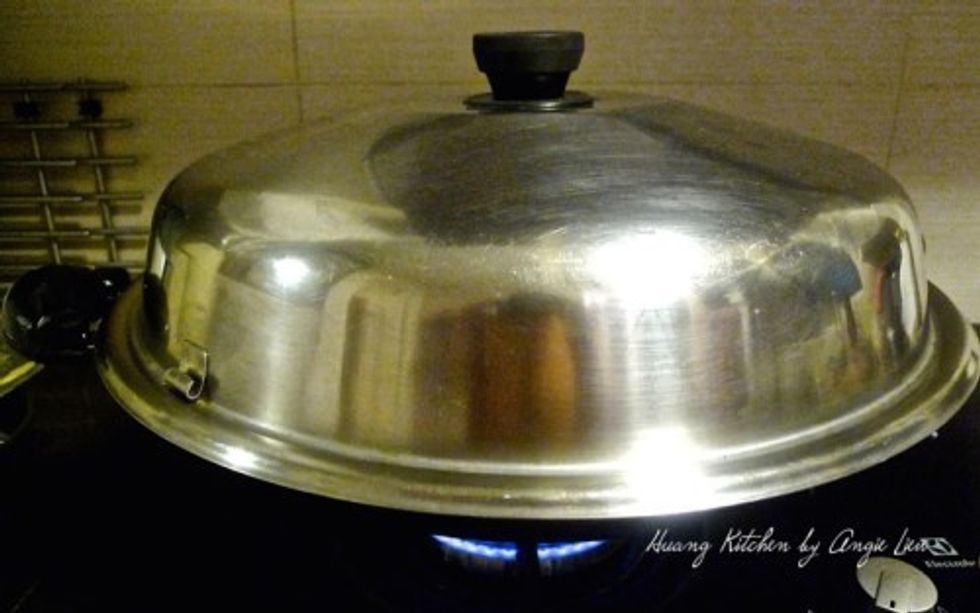 Lower the heat to low, cover wok and continue to cook for another 10 minutes.
Then remove all the cooked vegetables, ginger and plum seeds from the soup.
Next add in the fried fish head into the soup and boil for a few minutes.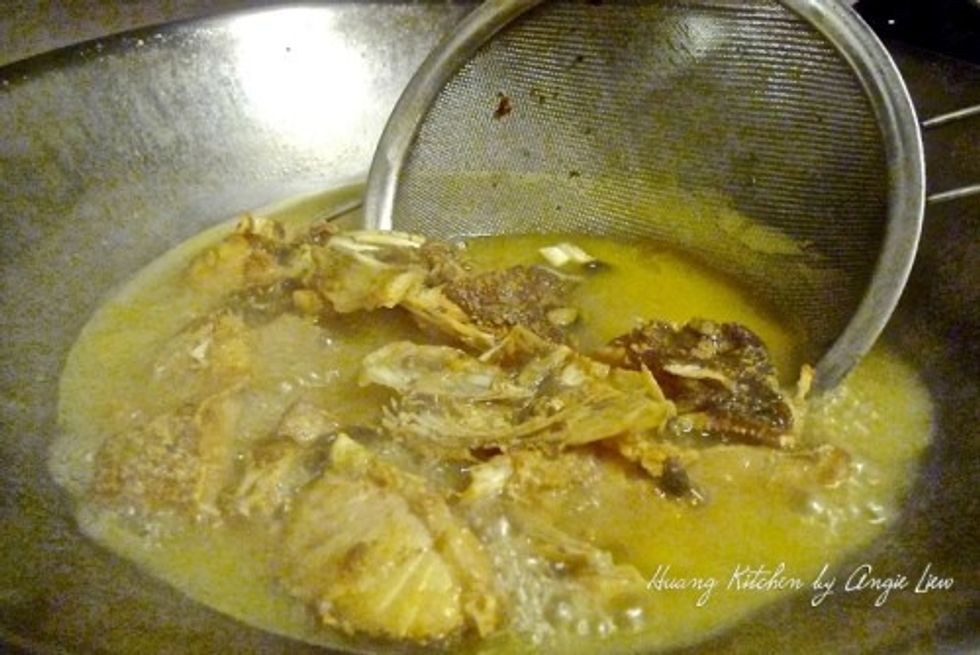 Remove the fried fish from the wok with a strainer. Set aside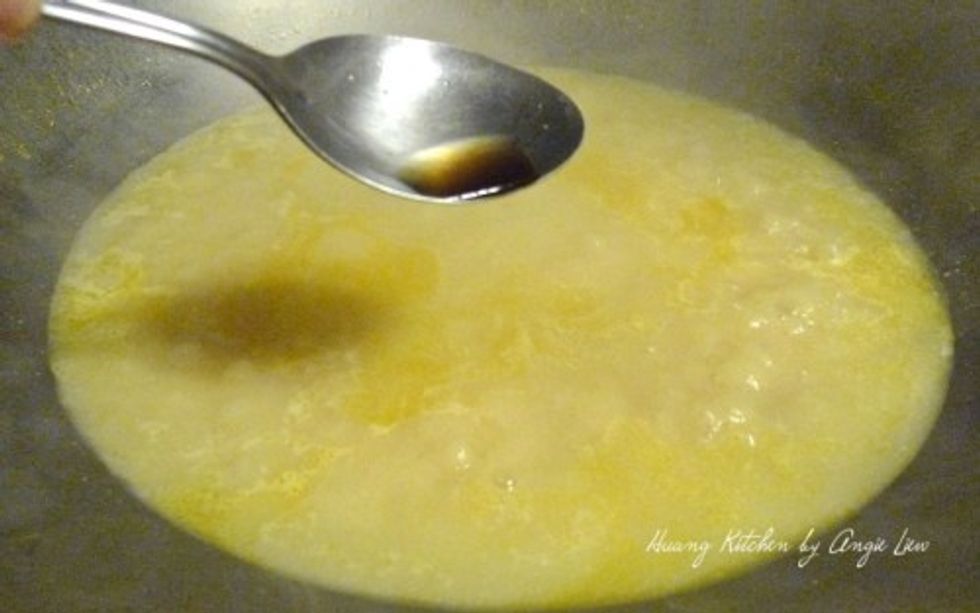 Lastly add in evaporated milk and fish sauce into the soup.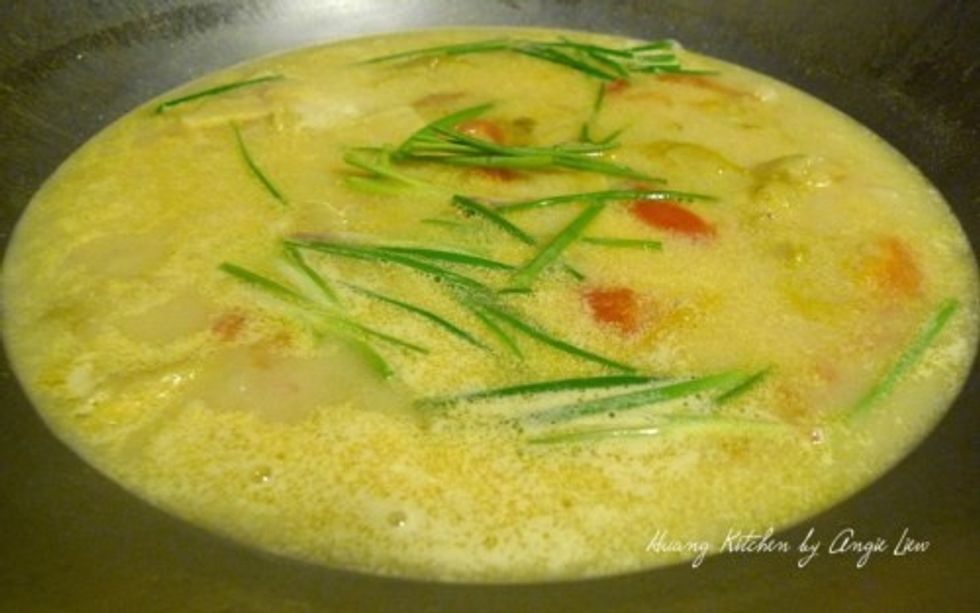 Return the pickled mustard, tomatoes into the milky base soup. Add some cut green onions.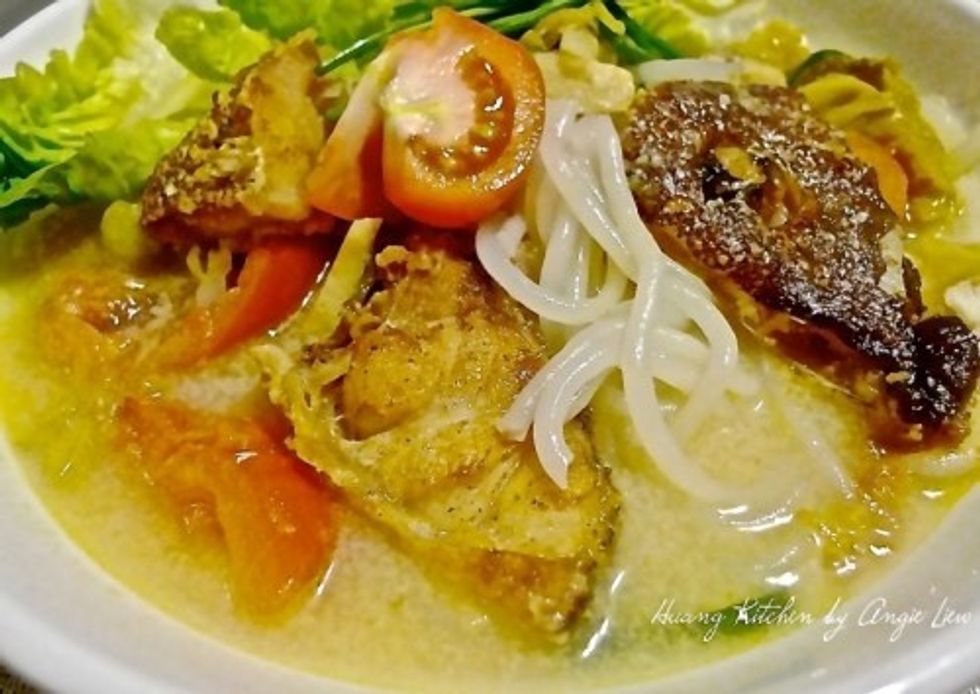 Put some cooked noodles into a serving bowl. Add the fried fish, blanched lettuce and finally top with the flavourful soup.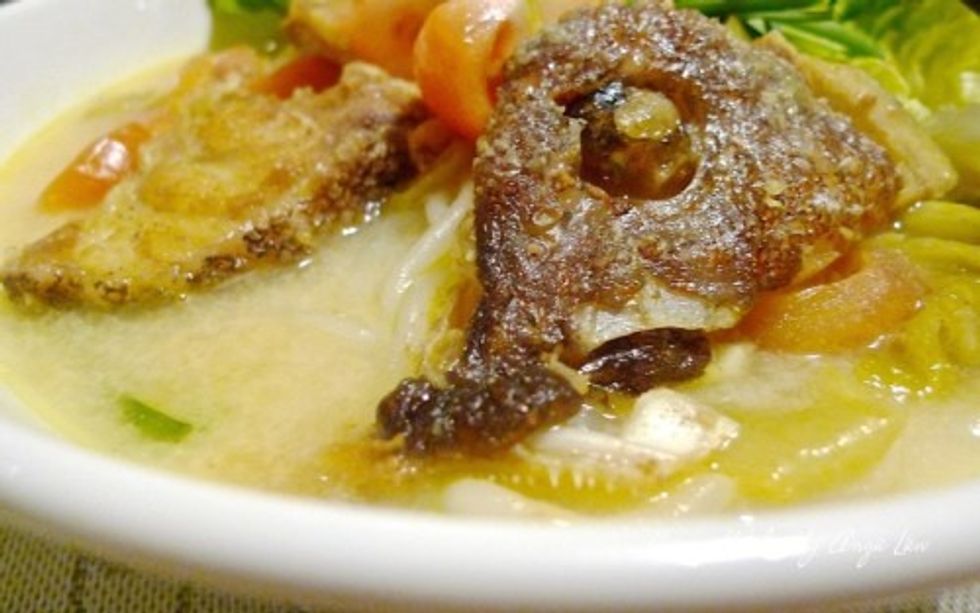 And we're done! Garnish with cut tomatoes, pickled mustard and green onions.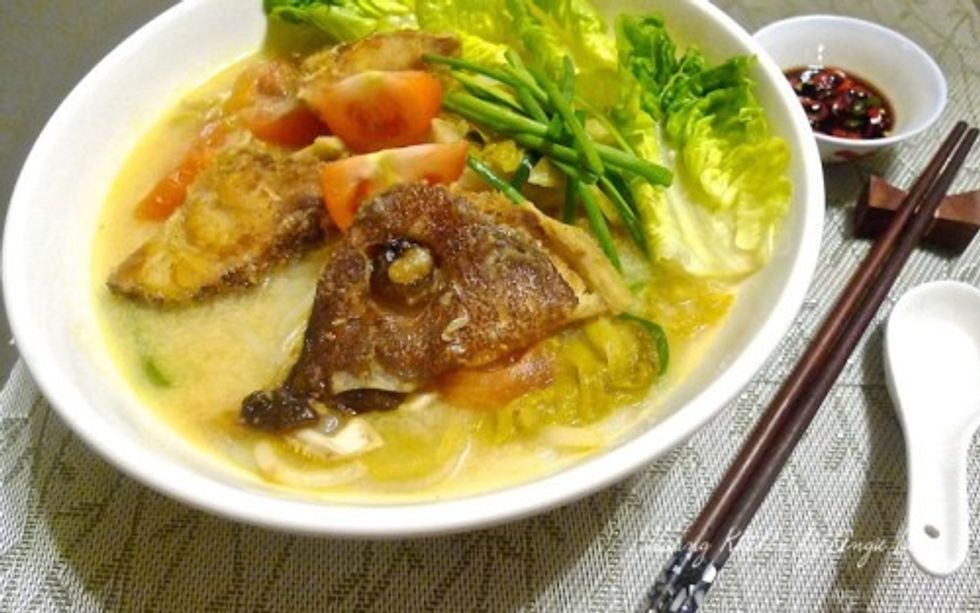 Serve with soy sauce mixed with chopped bird's eye chilies. For more please visit http://www.huangkitchen.com/fishhead-noodle-soup. ENJOY!
350.0g Fish head, cut into pieces
1.0Tbsp salt
1.0c Cornflour
250.0g Thick rice noodles
1.0 Pickled mustard greens
50.0g Young ginger, slice thinly
2.0 tomatoes
3.0 Pickled plums, mashed
1.0tsp Oil
1.0tsp Sesame oil
1.0l Chicken stock
1/4c Evaporated milk
1/2Tbsp Fish sauce, seasoning
1.0Tbsp Chicken stock granules
1/4tsp Pepper
1/2tsp Salt
1.0 Spring onions,cut into sections for garnishing
Huang Kitchen
For more step-by-step recipes and cooking tips, visit my website at \nhttp://www.huangkitchen.com