Here is an easy step by step recipe on cooking Trout. This method works well with salmon, and other fish as well! Have a go at it! It's easy, fun, and extremely rewarding!
14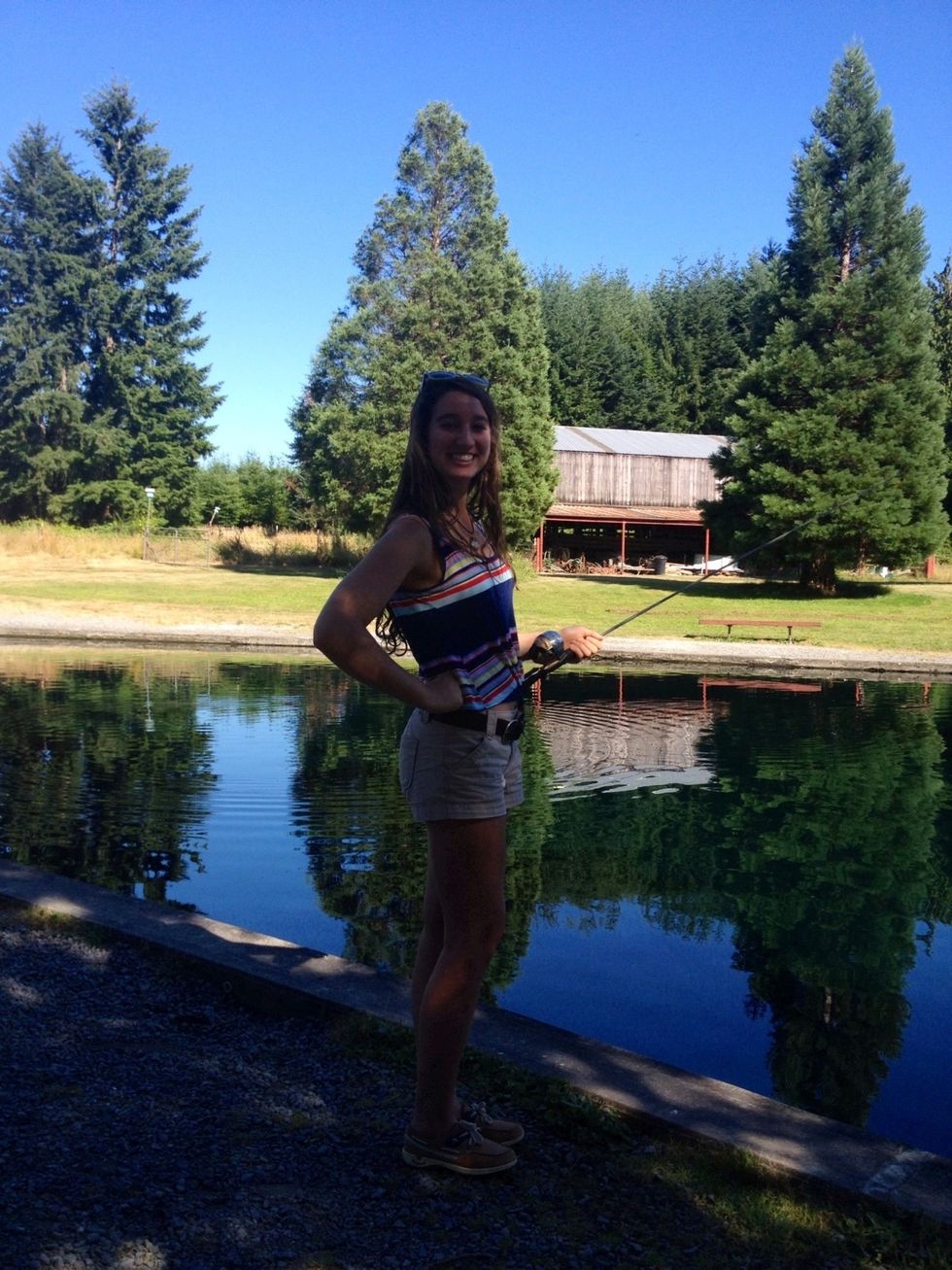 Start by grabbing a fishing pole and getting out there! I went to the local fishing pond pre stalked with fish. My uncle says "It's like huntin' in a cattle ranch" I laugh.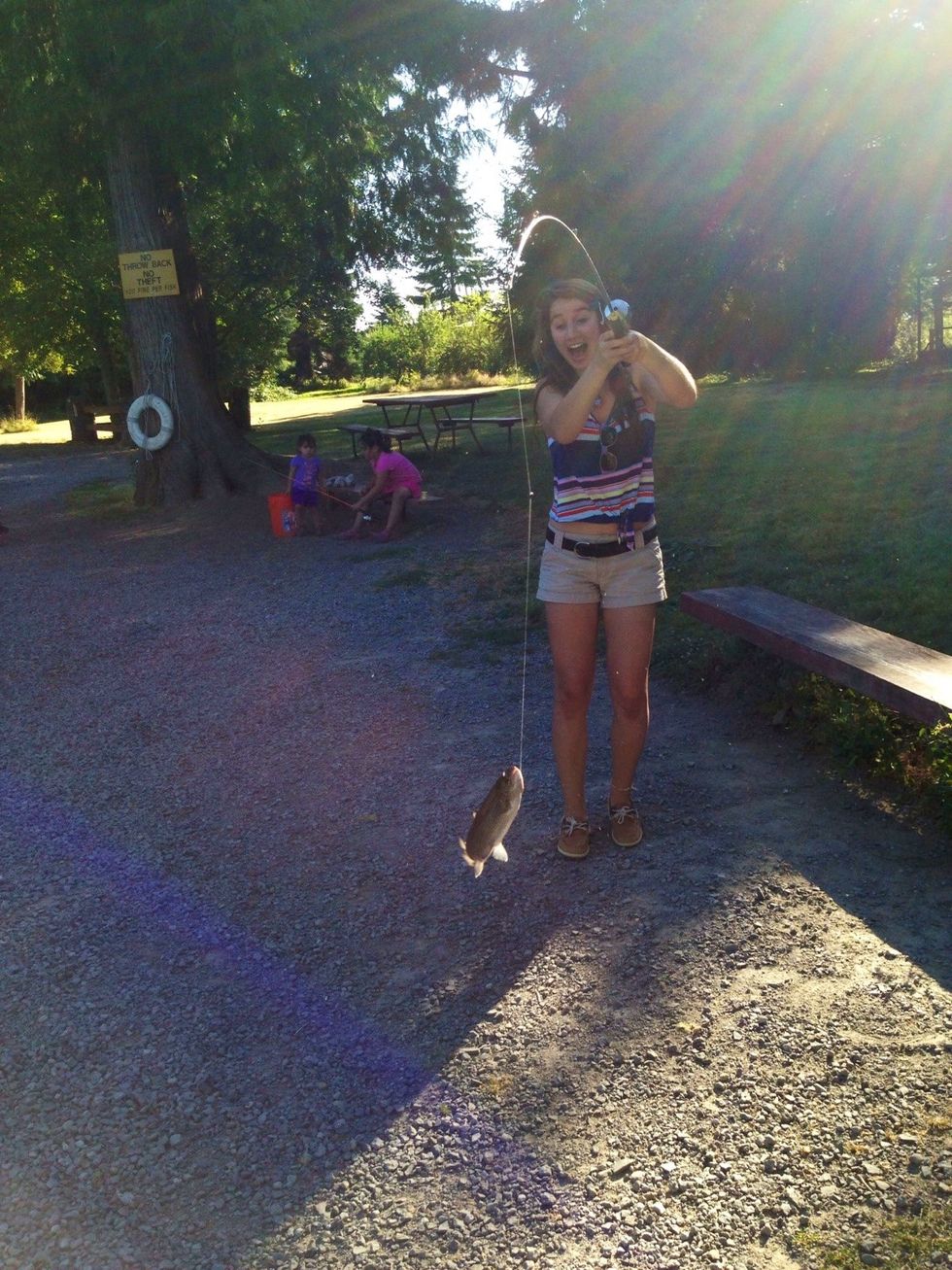 I caught one!! :)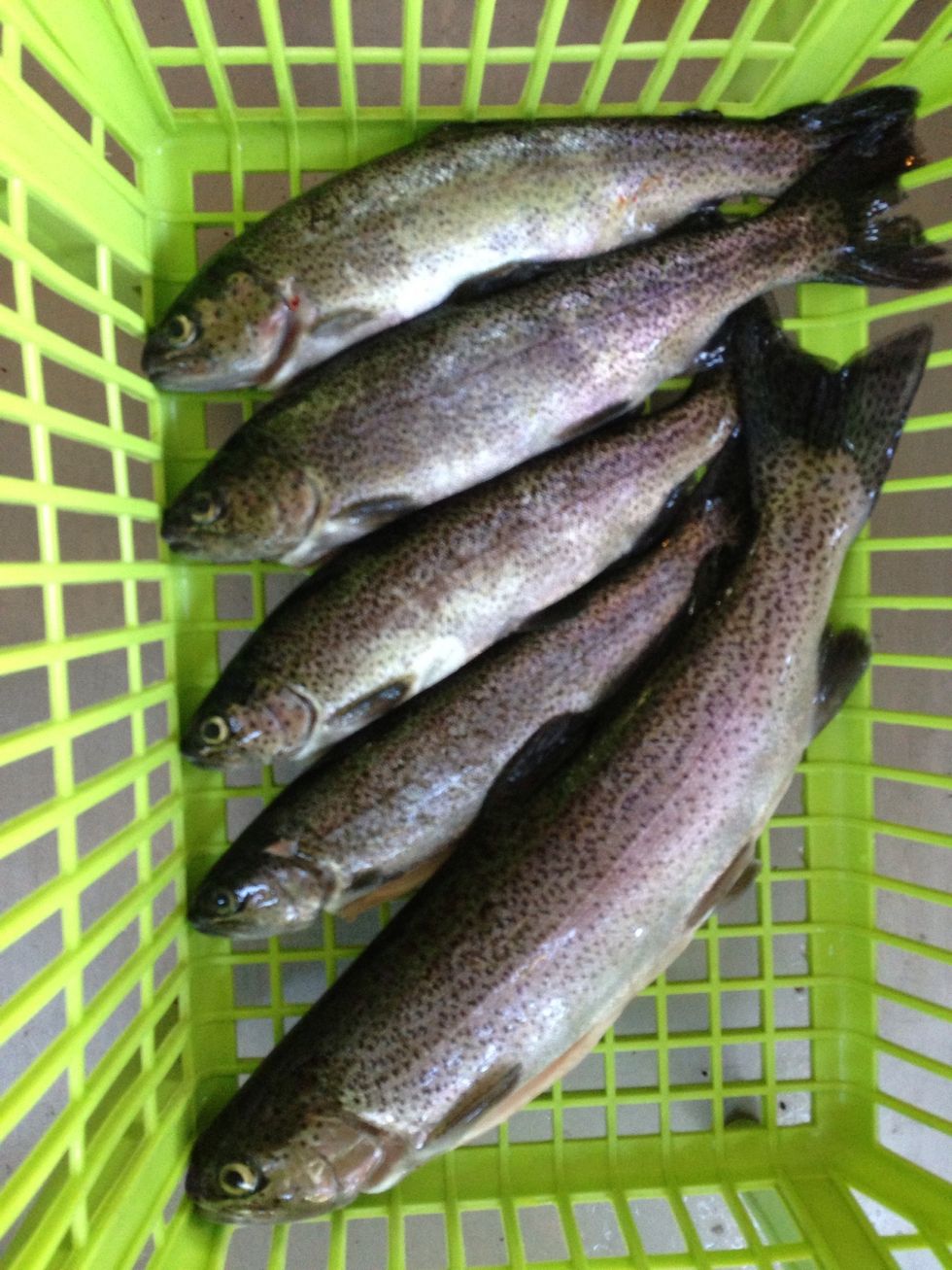 We got 4 more! One was almost 15 inches! Any size is fine though. :)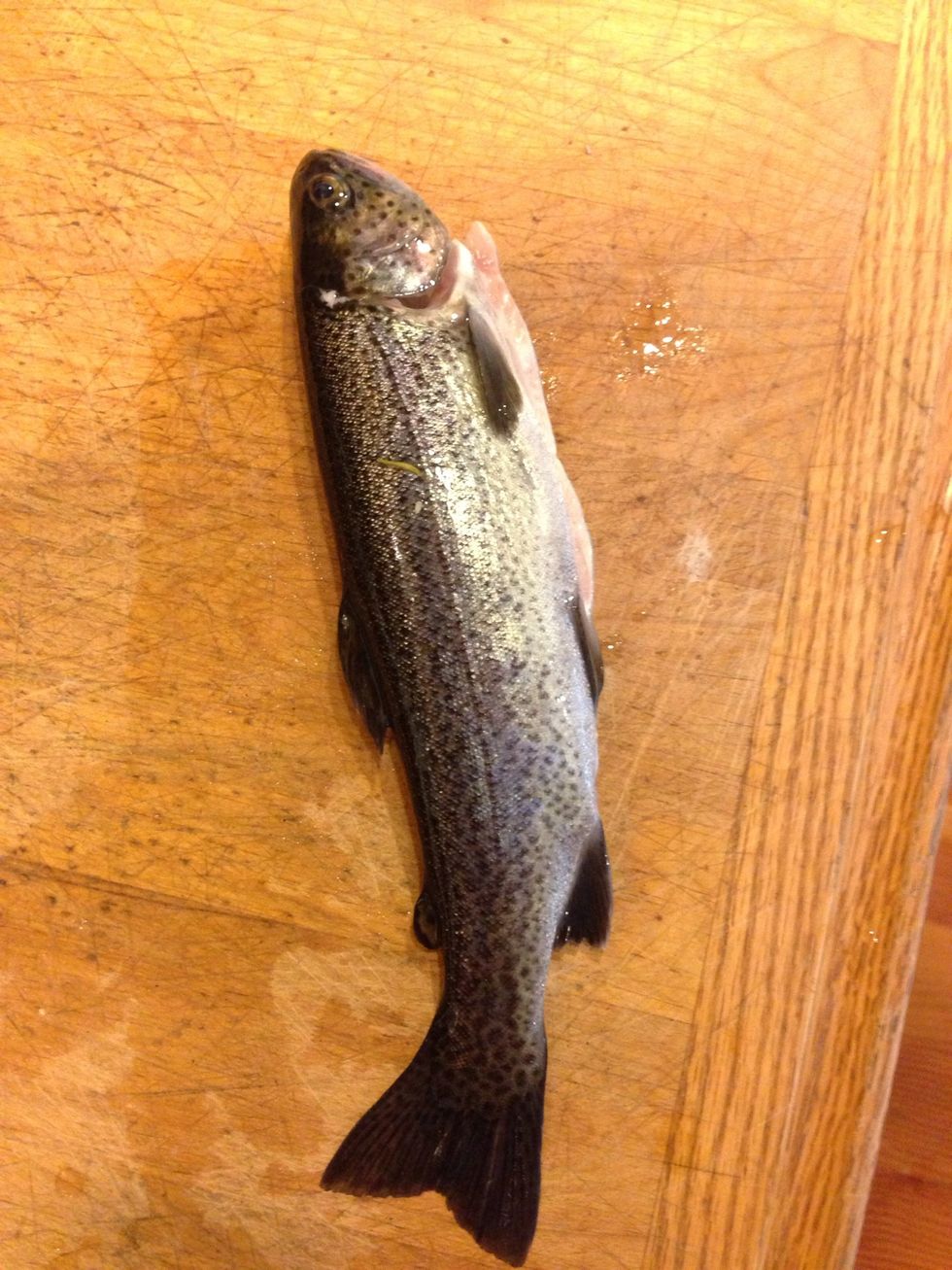 Throw it on the cutting board, and cut off the heads. Try not to get too grossed out. ;) 🐟
Whoop. There it is.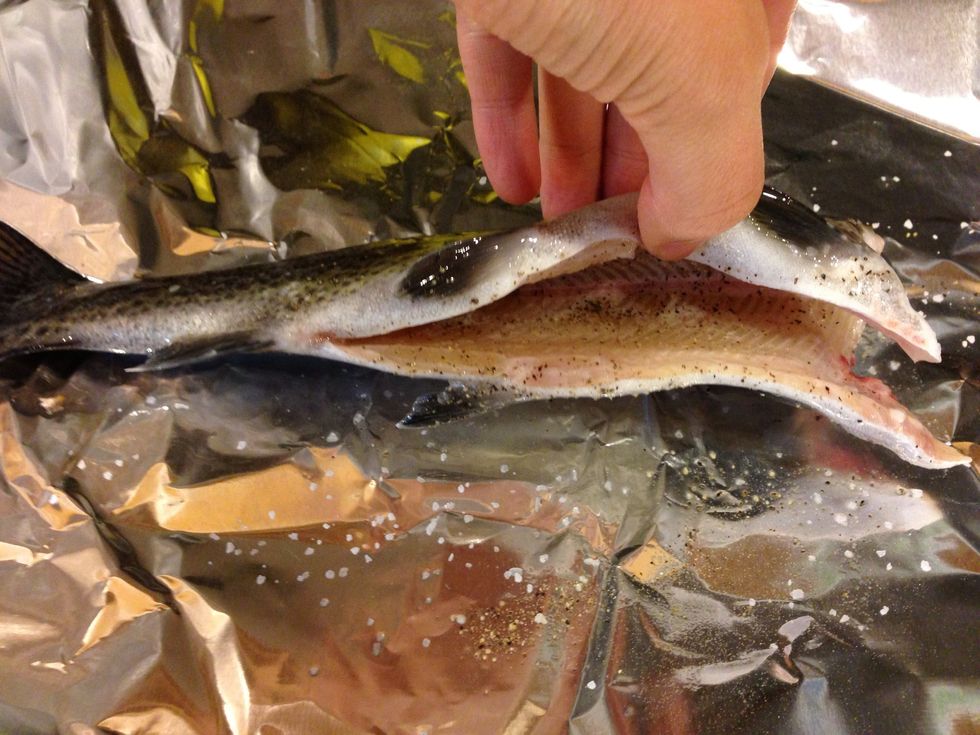 Slit the inside, sprinkle with salt and pepper then add any flavorings you'd like.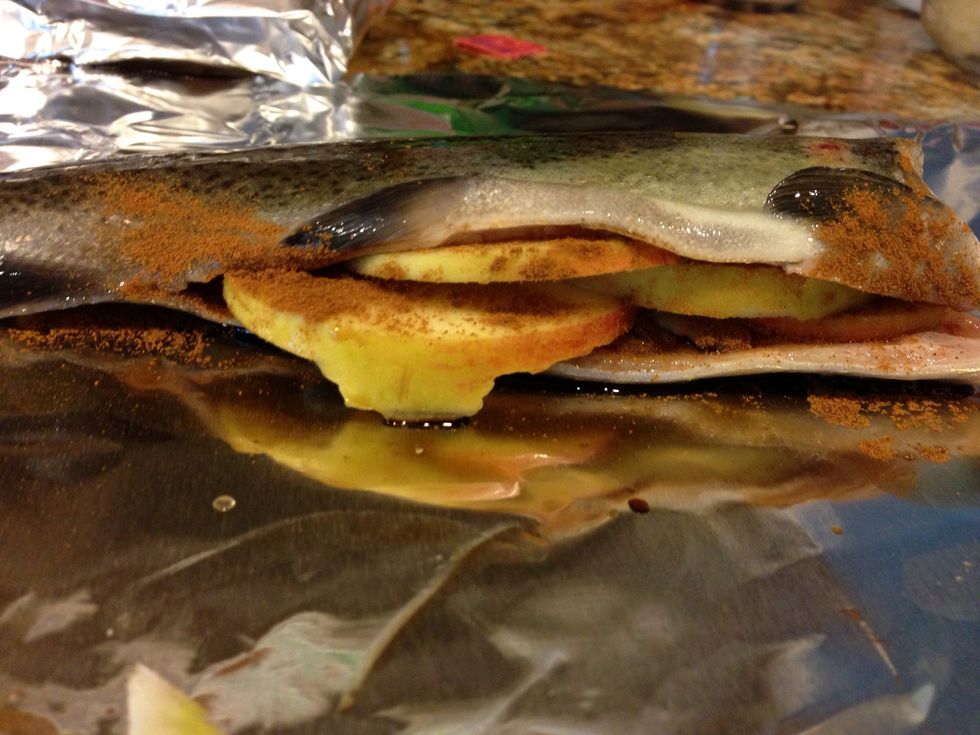 I put apples, cinnamon, and cinnamon pear vinegar in this one!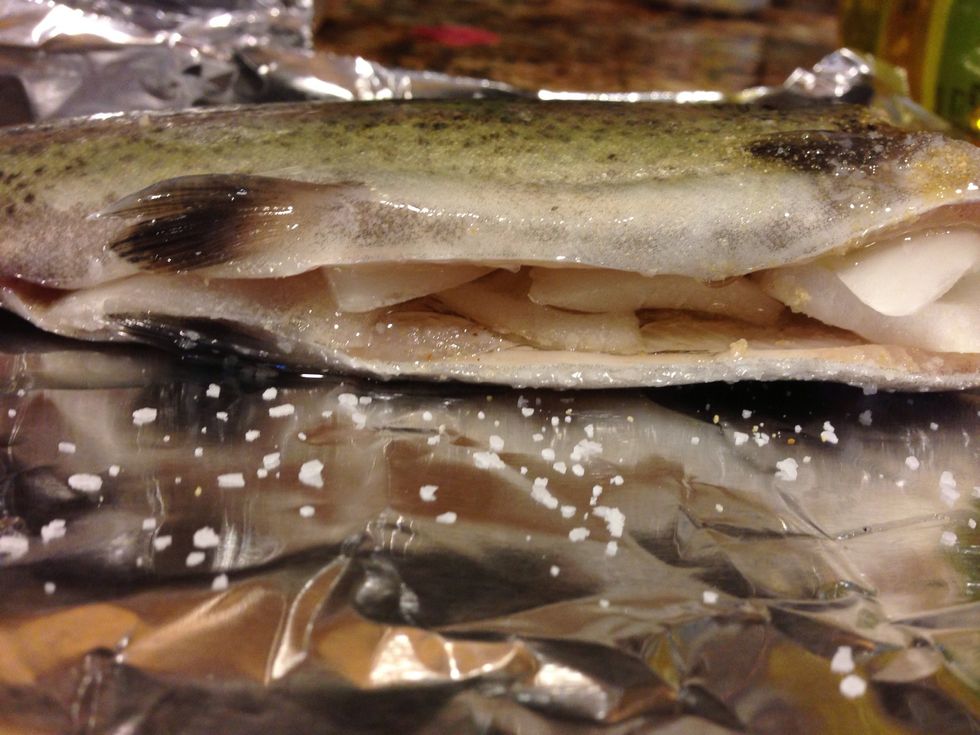 I put onions, garlic salt, salt, and pepper, in this one, along with olive oil.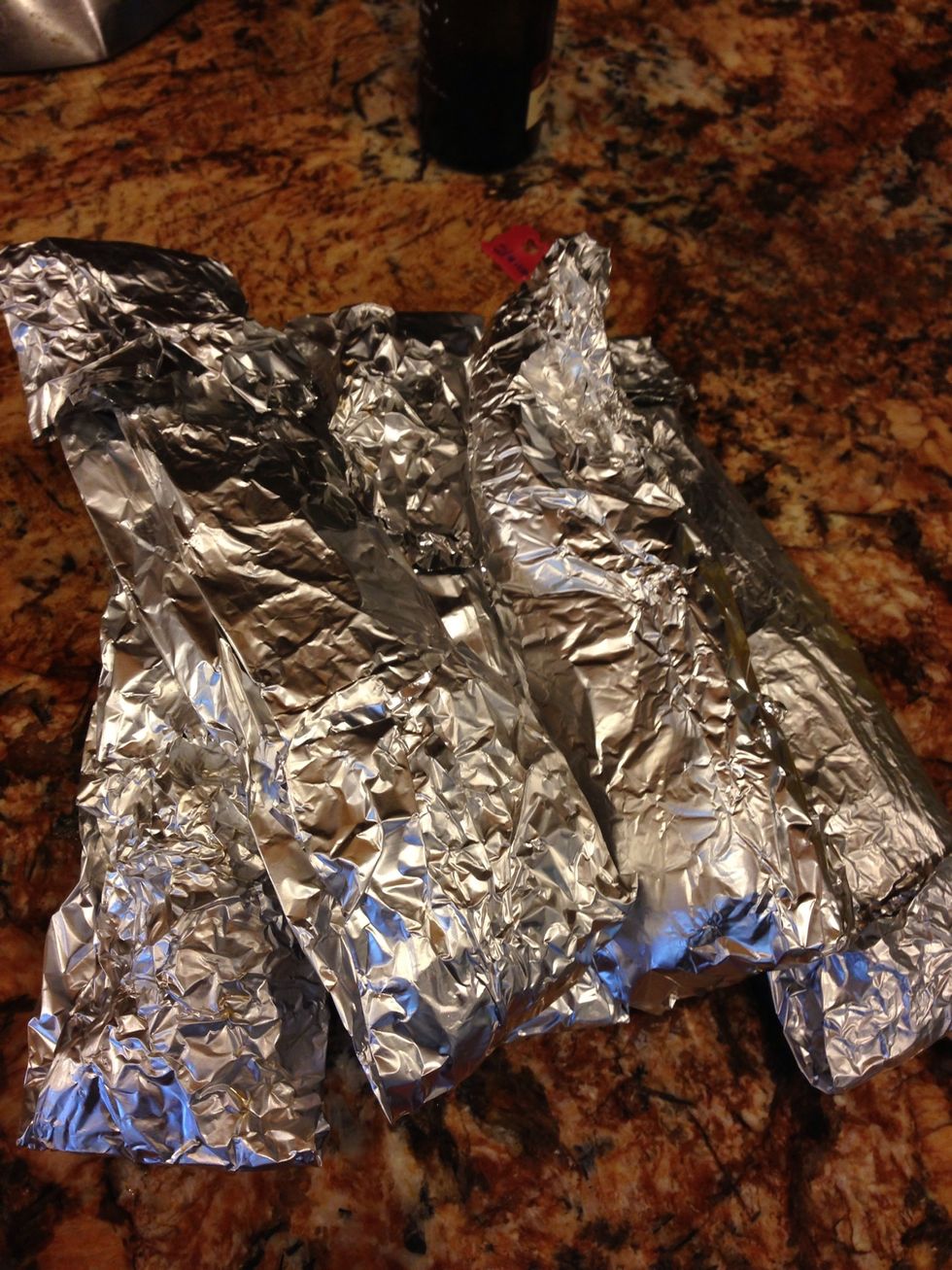 Try all kinda of combinations! Lemon, butter and salt was my favorite! I also like the one stuffed with yoshidas! Then wrap securely in aluminum foil.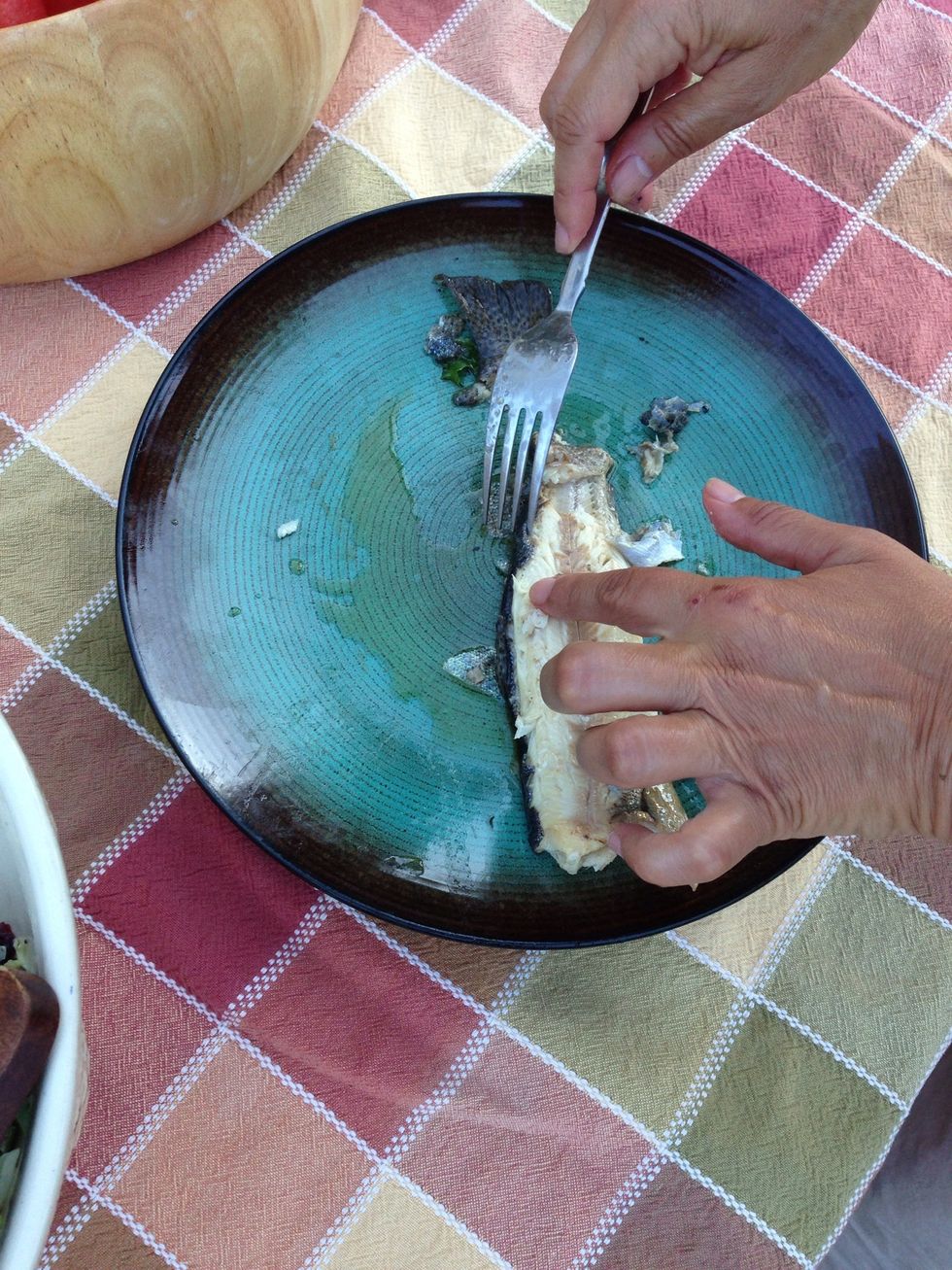 Slap them on the BBQ or in the oven, at 325 degrees Fahrenheit for about 10-15 minutes.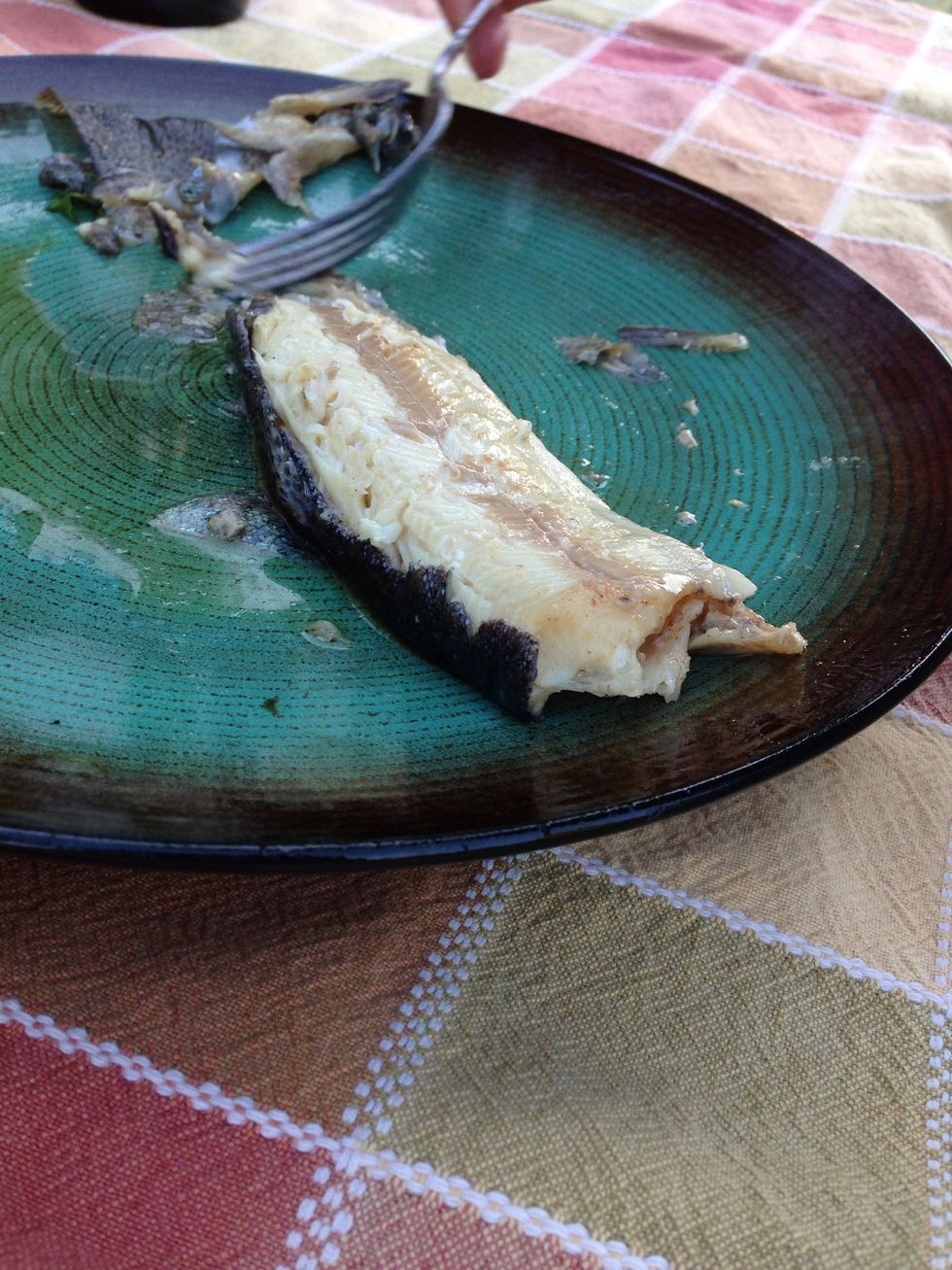 I found that although they usually say to cook them longer, fish is much much more tender if you cook it 10-15 min. The skin should easily slide off.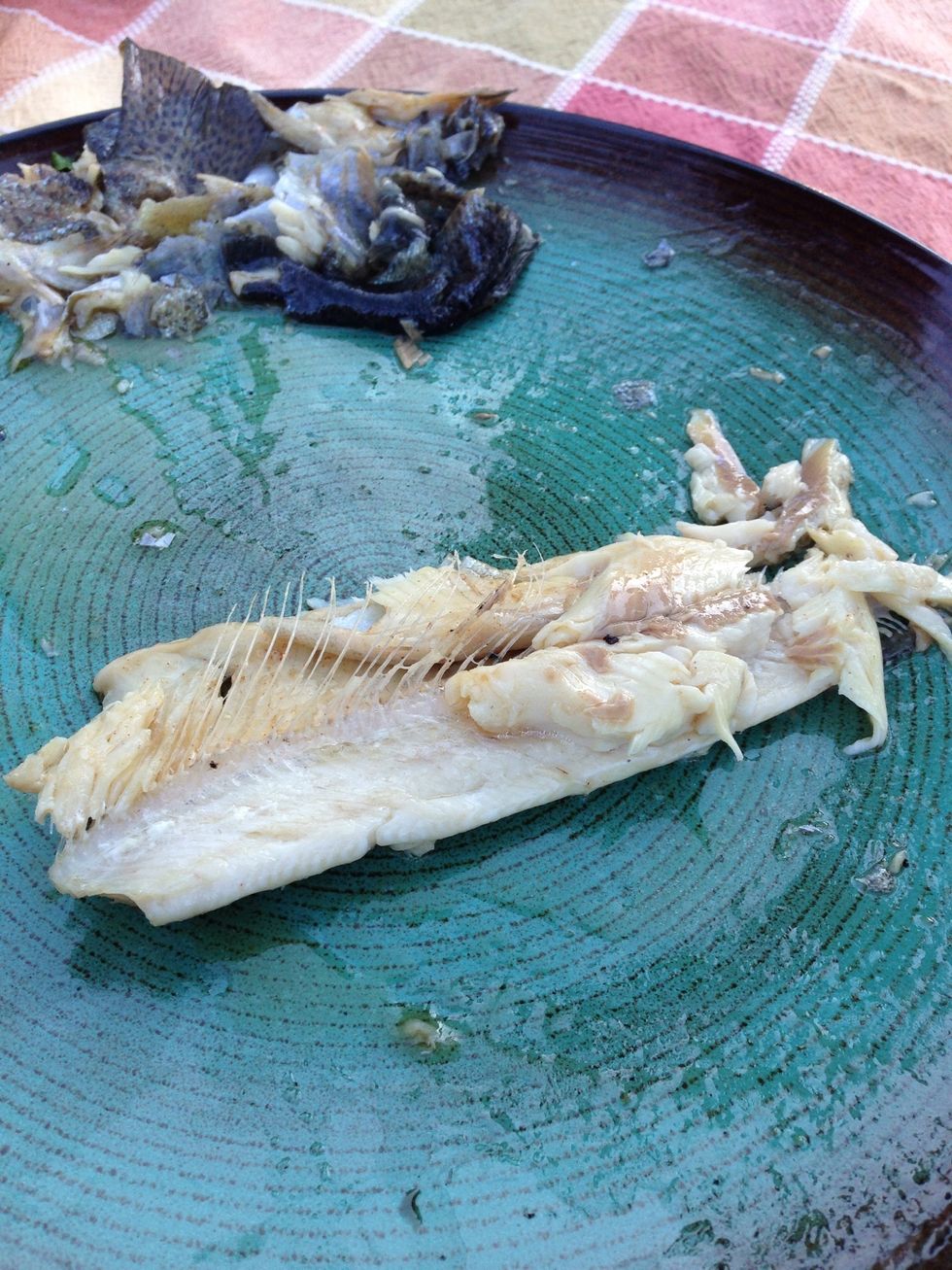 Pull off the meat. Mmmmmm yummy! And super healthy! A 3 oz serving has 19 grams of protein, provides you with vitamin B12, B6, and 25% RDA of your daily recommendation of Niacin.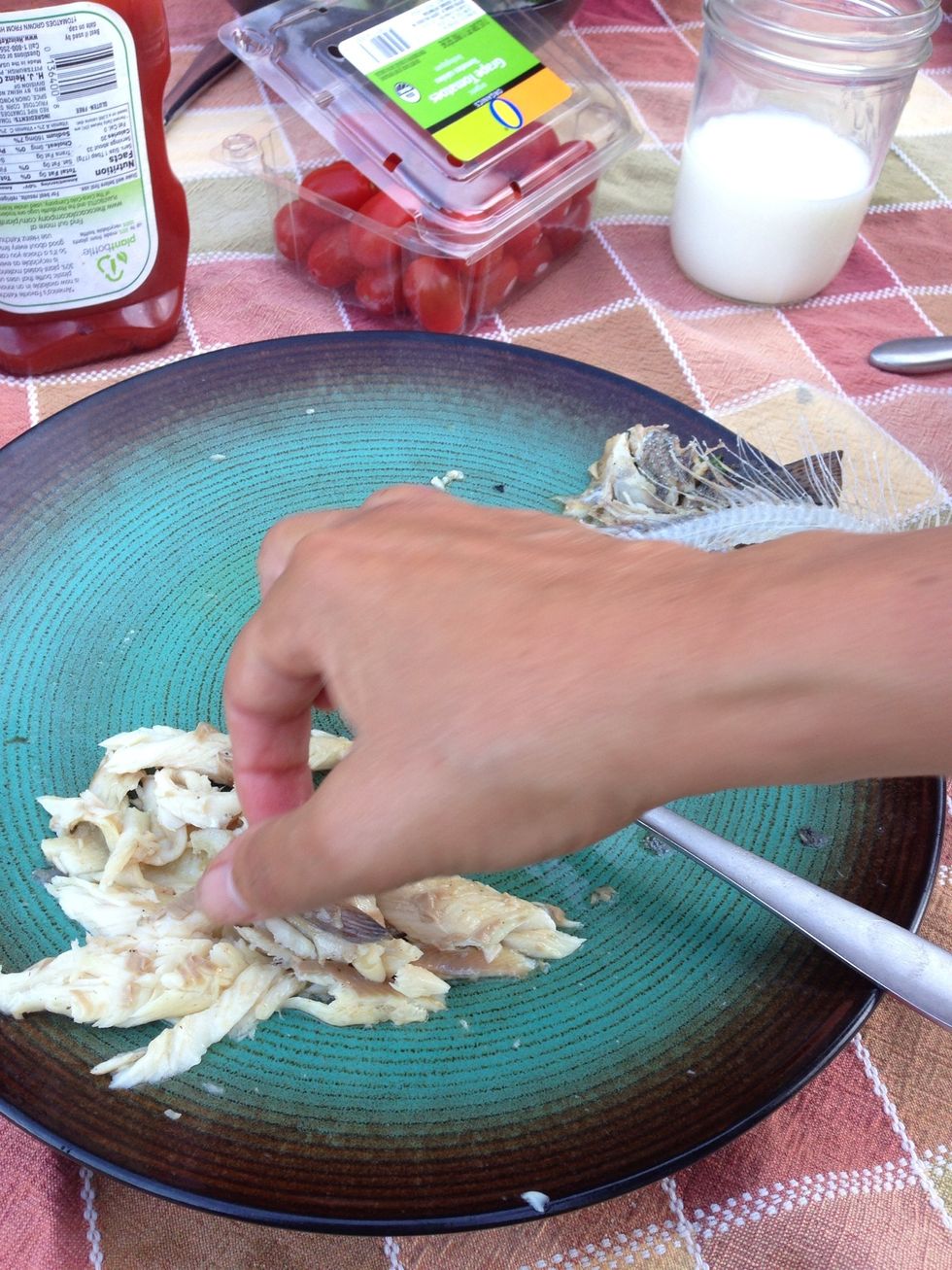 Trout also contains potassium, phosphorous and selenium! Enjoy!!
Trout
Olive oil
Lemon juice
Lemons
Salt and pepper
Garlic salt
Yoshida sauce
Rikki Kazmierowicz
My name is Rikki. I love to bake. I'm a little sister, and sweet maker. Follow me! ❤️\n