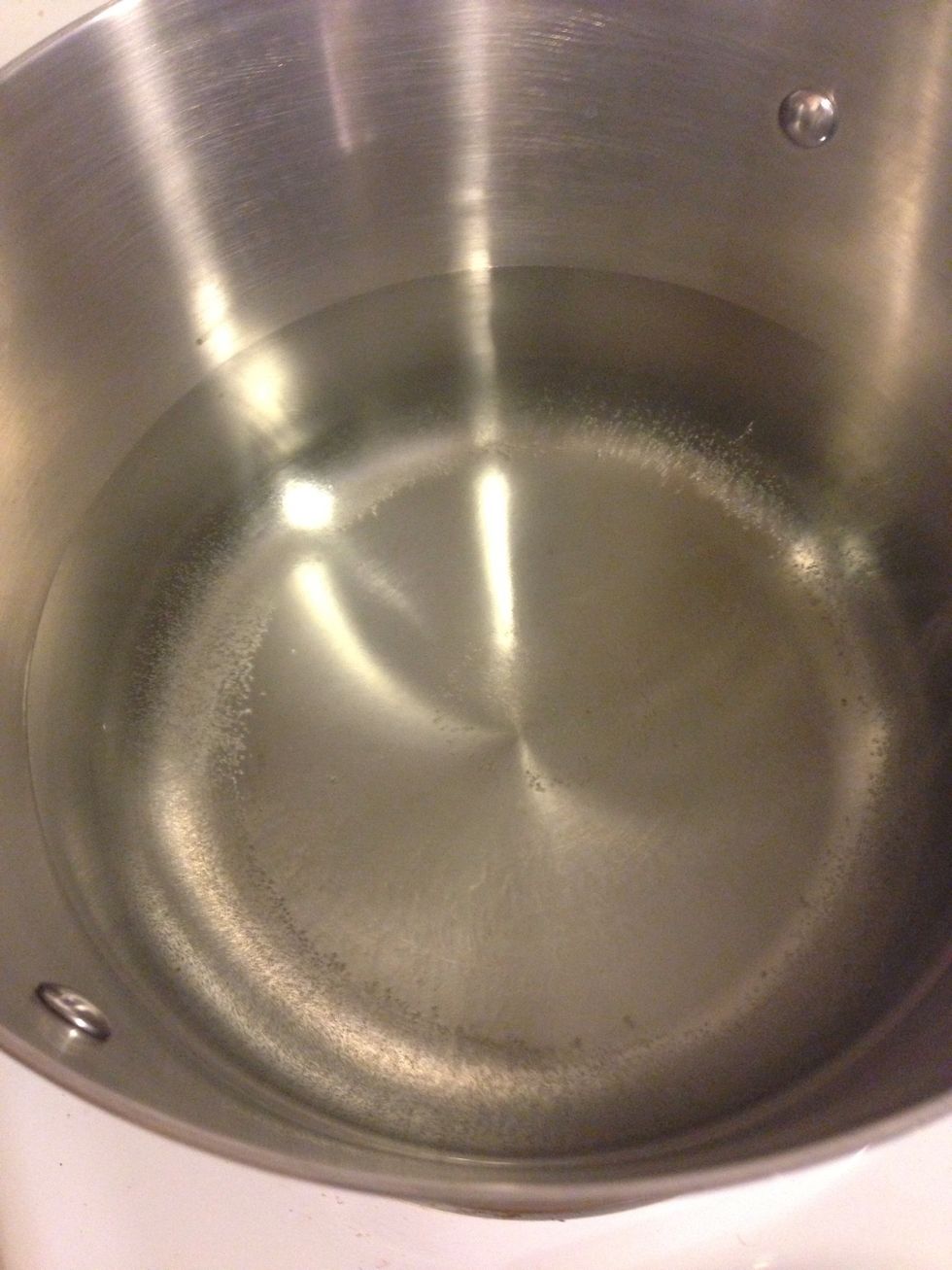 Get a salted pot of water in the stove and bring to a boil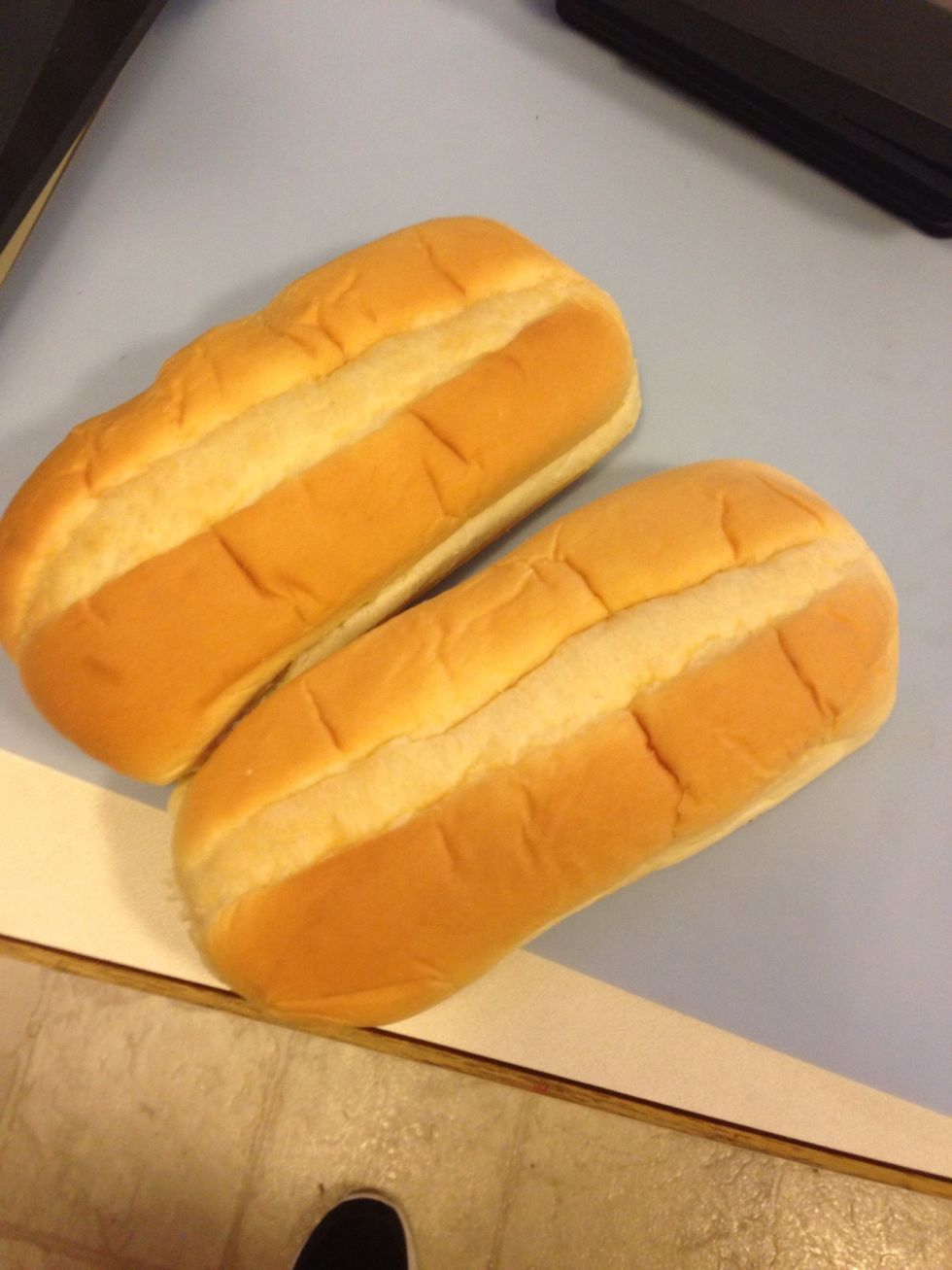 Use any bread you like, i had rolls leftover from another meal make sure you have enough for coating. These will be bread crumbs
Add them into a blender or food processor and pulse until crumbs!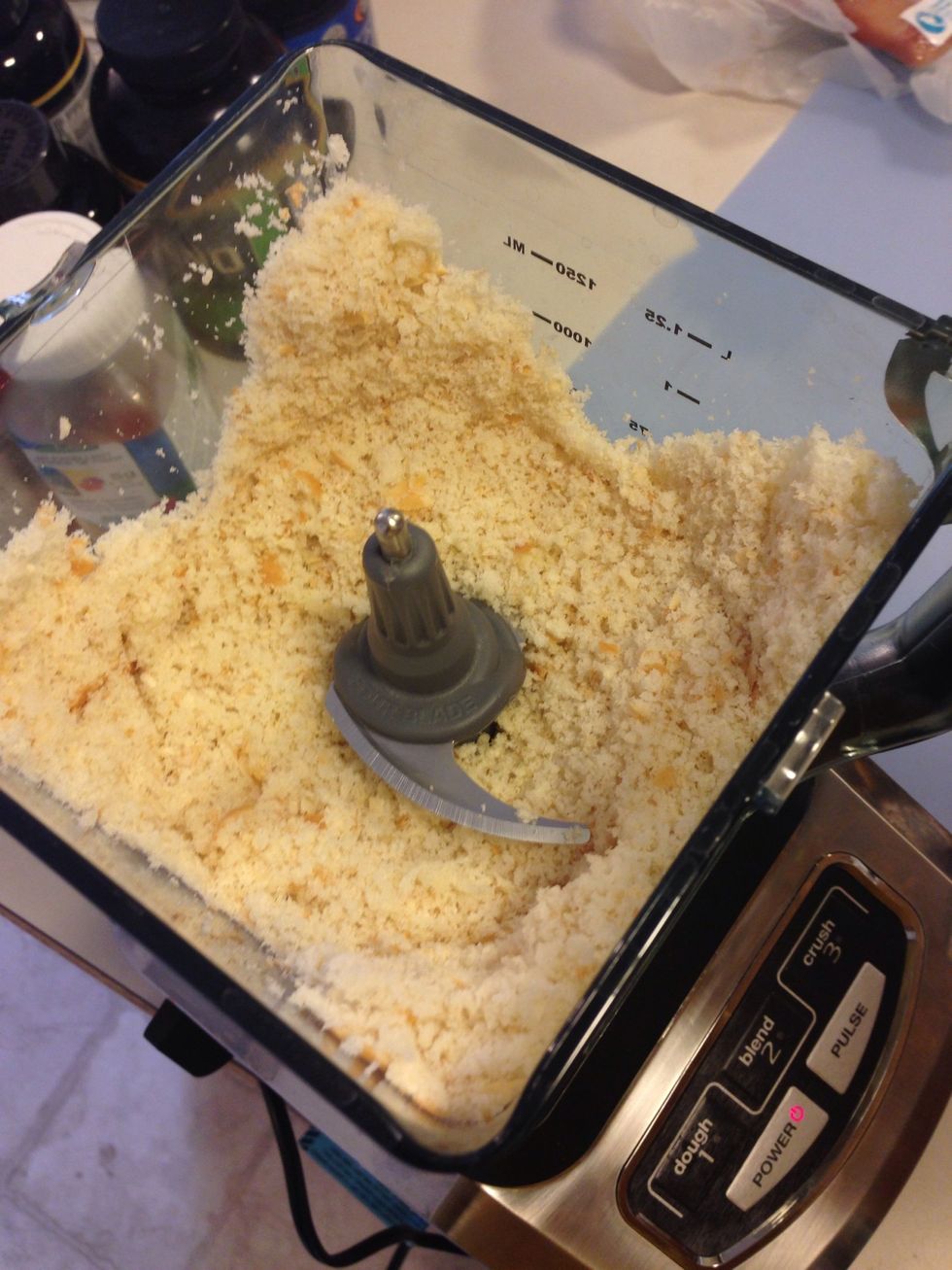 Like so, put them in a bowl and set aside for now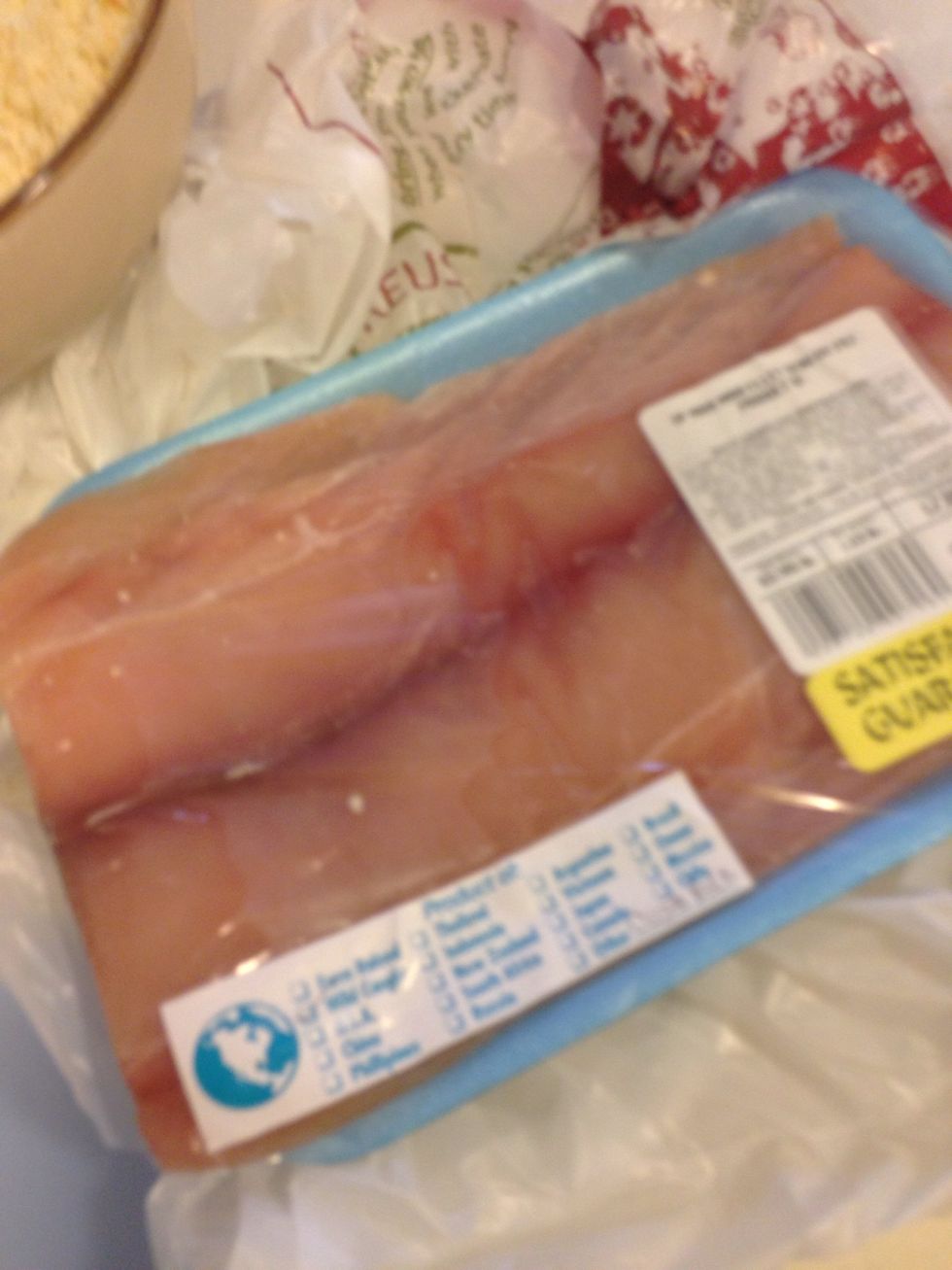 Take your fish, you can use any kind, I found some mahi mahi on sale so that's what I used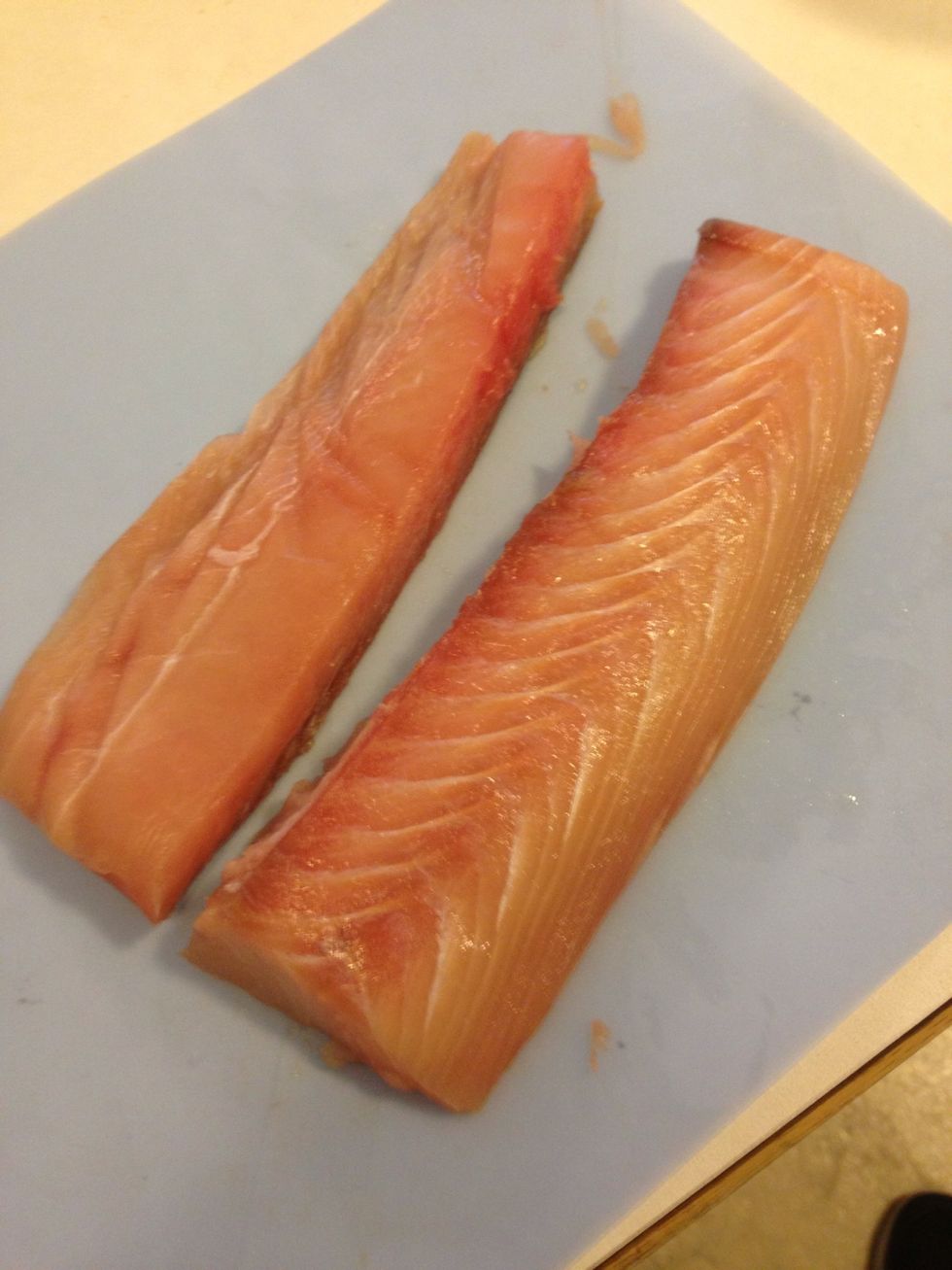 If you have a blood line in your fish rice and ensure bones are removed. The blood line is super fishy and not pleasant to eat.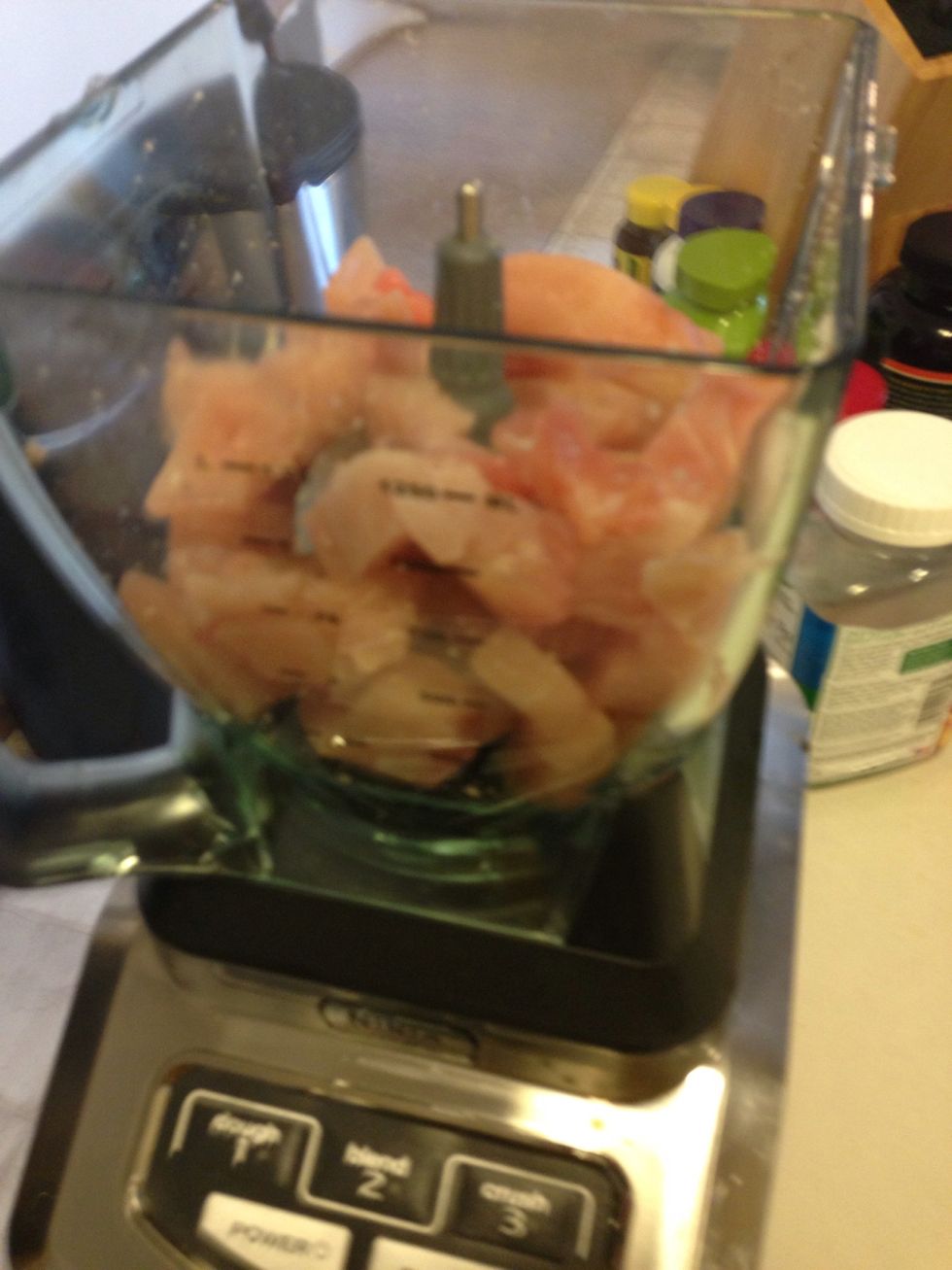 Dice up the fish and add into the food processor
Pulse until its small pieces, but don't go to long that it turns into a paste almost.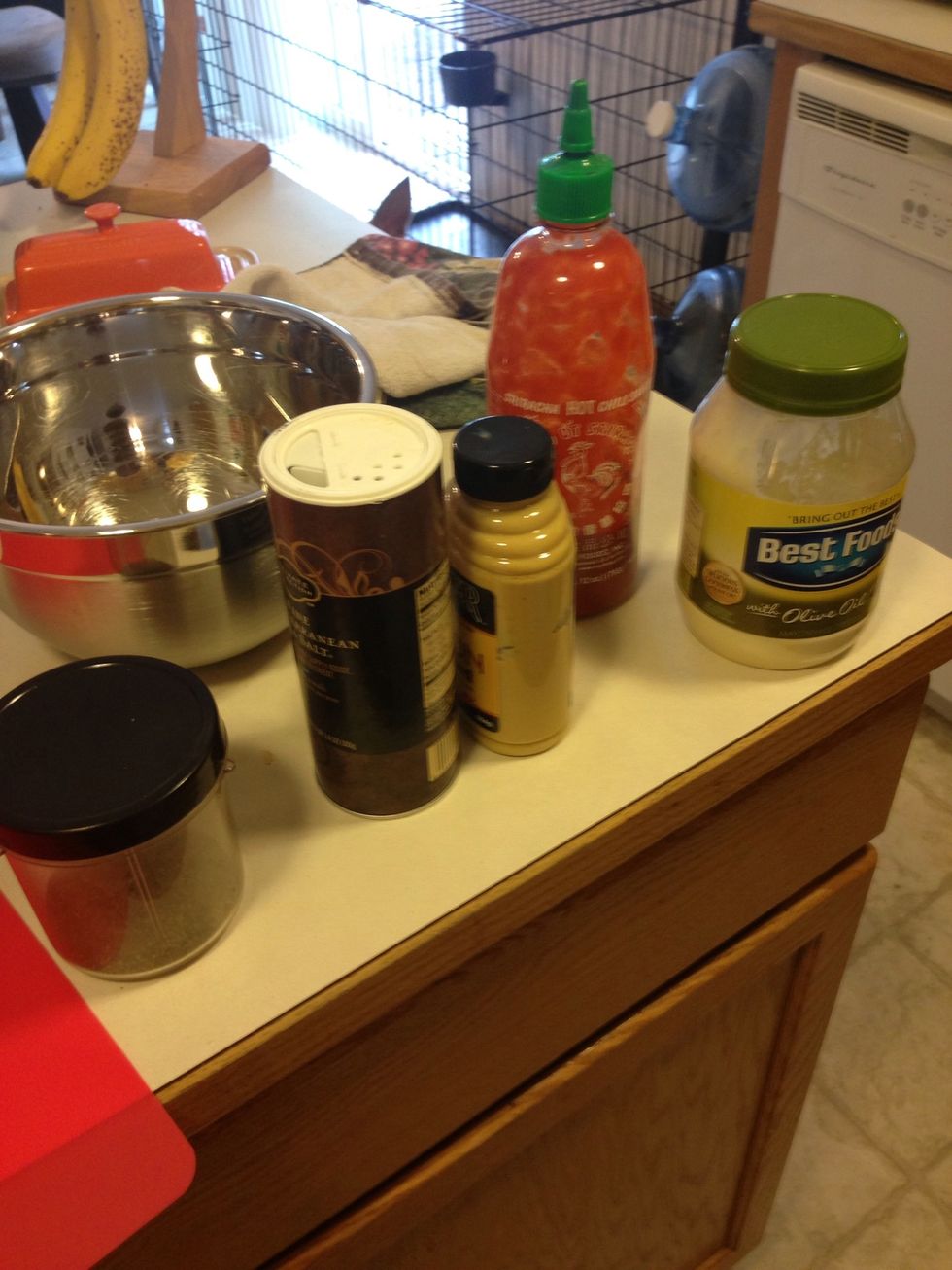 Picture of the cake ingredients for cakes. Salt, pepper mayo, sriracha (like putting it in where I can!) Dijon mustard
The lemon, I love using citrus, and the zest is so awesome to use. Use zest of this whole lemon, and half it's juice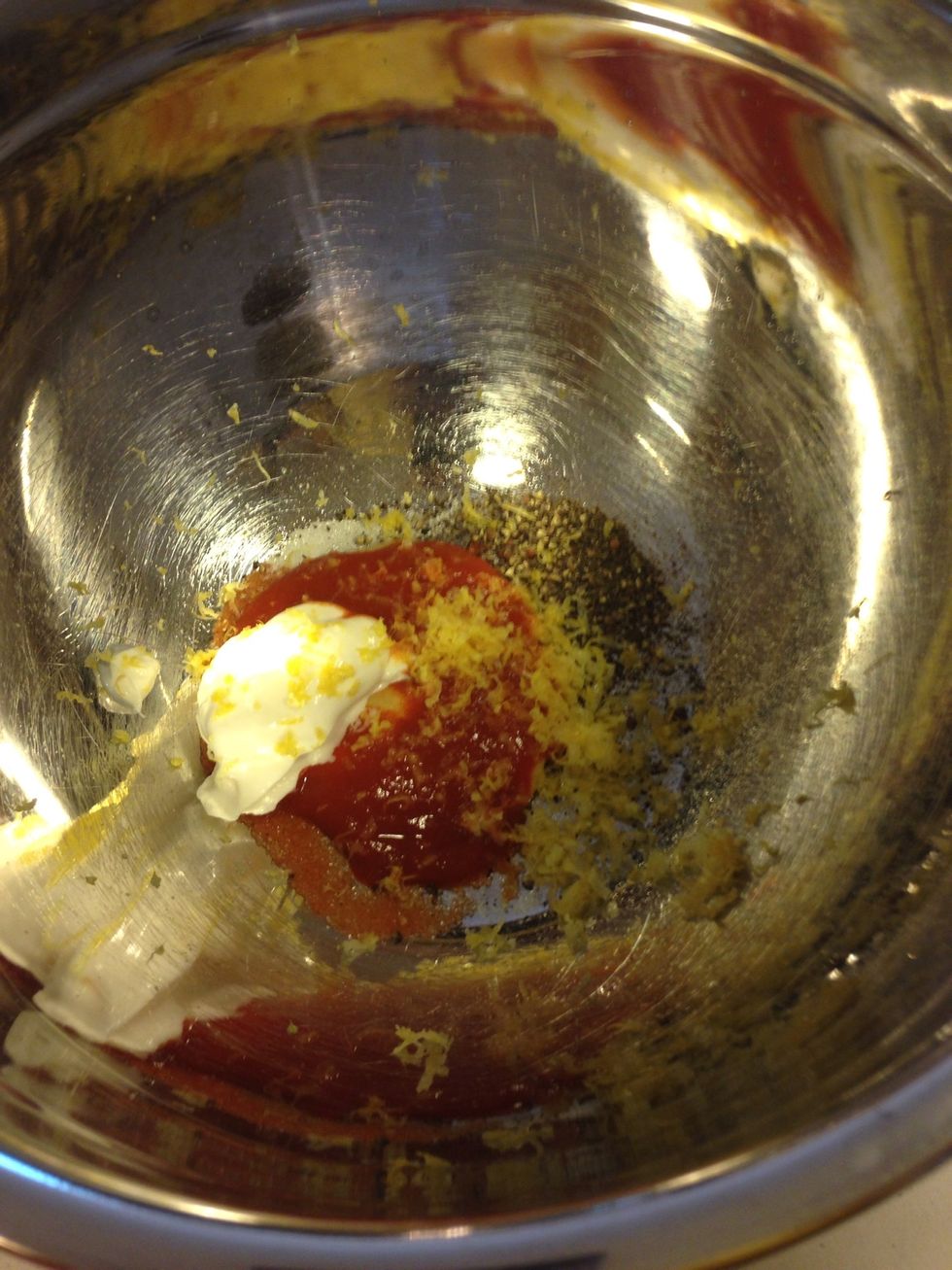 Add it all to a bowl, see the supply list for quantity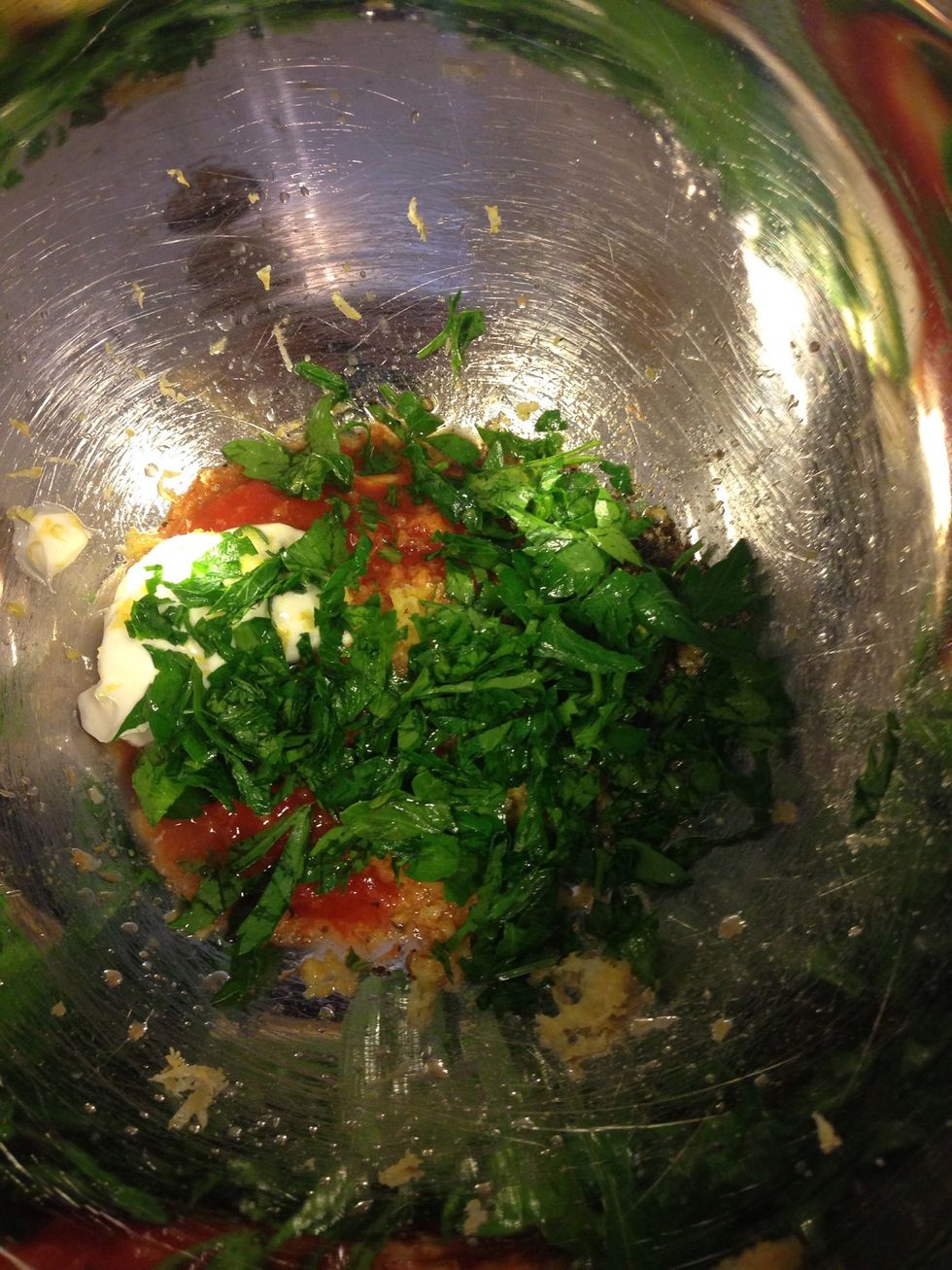 Add the 2-3 tablespoons parsley
Then the half chopped onion
Like so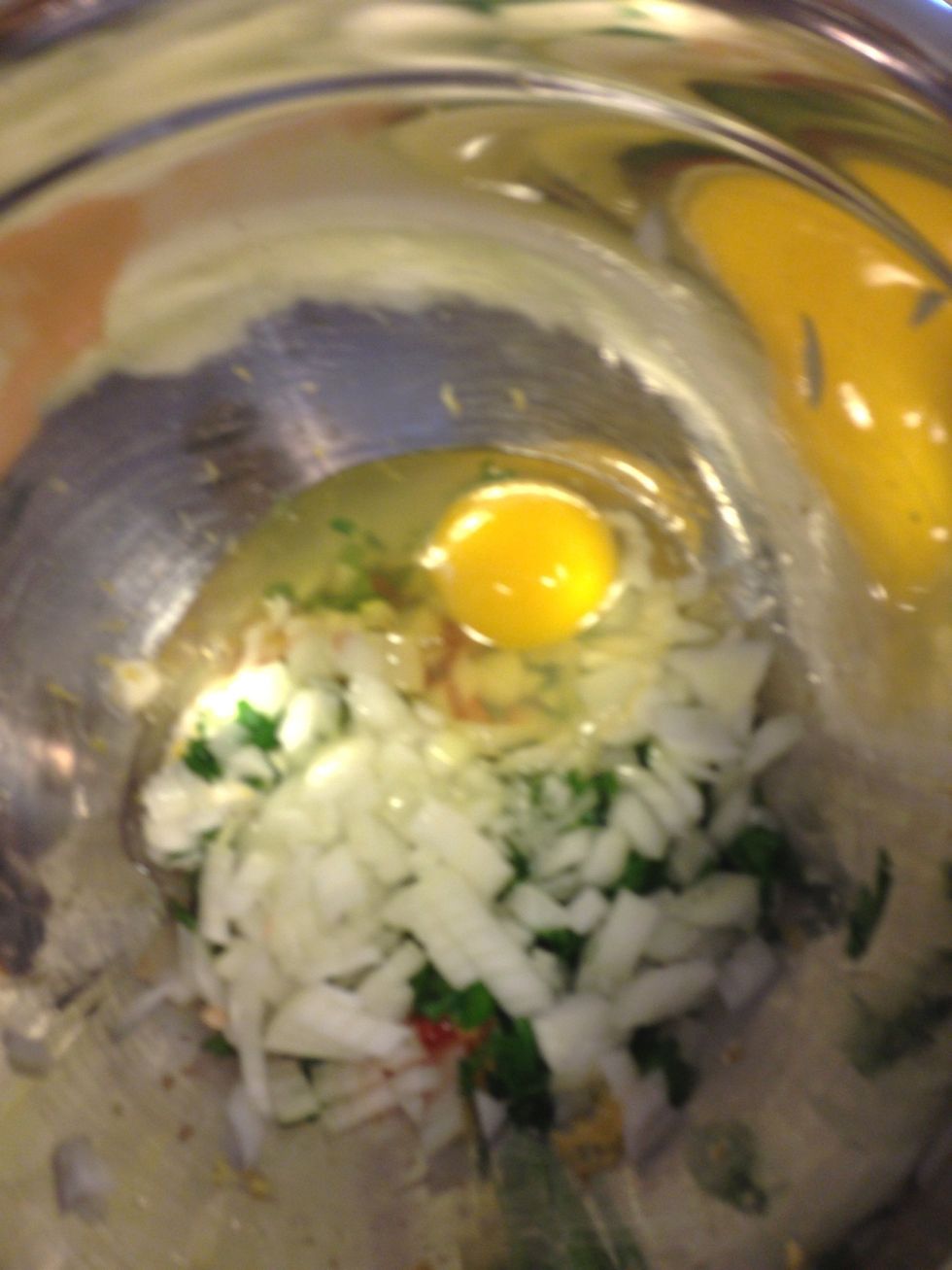 And then the egg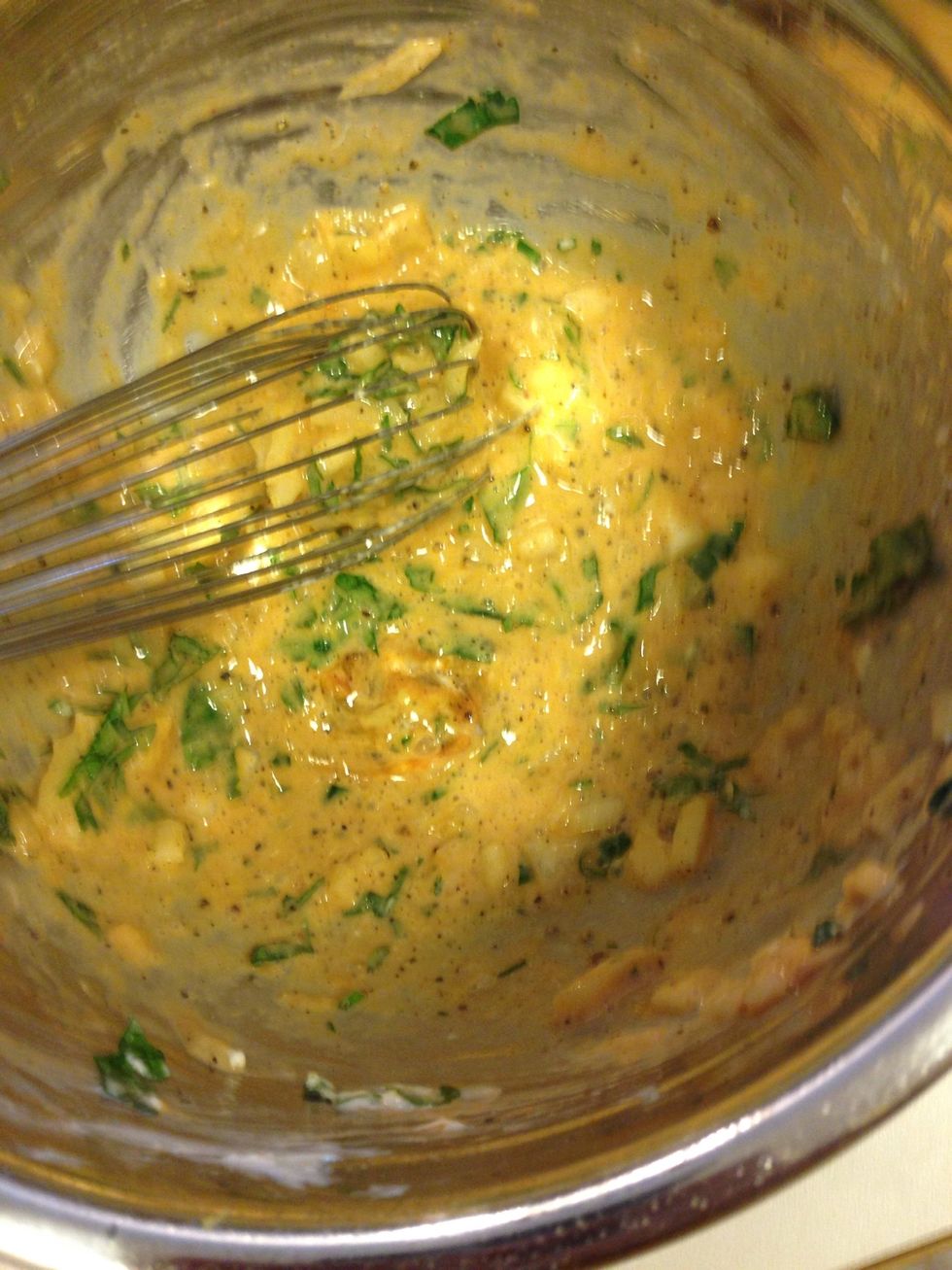 Mix it all up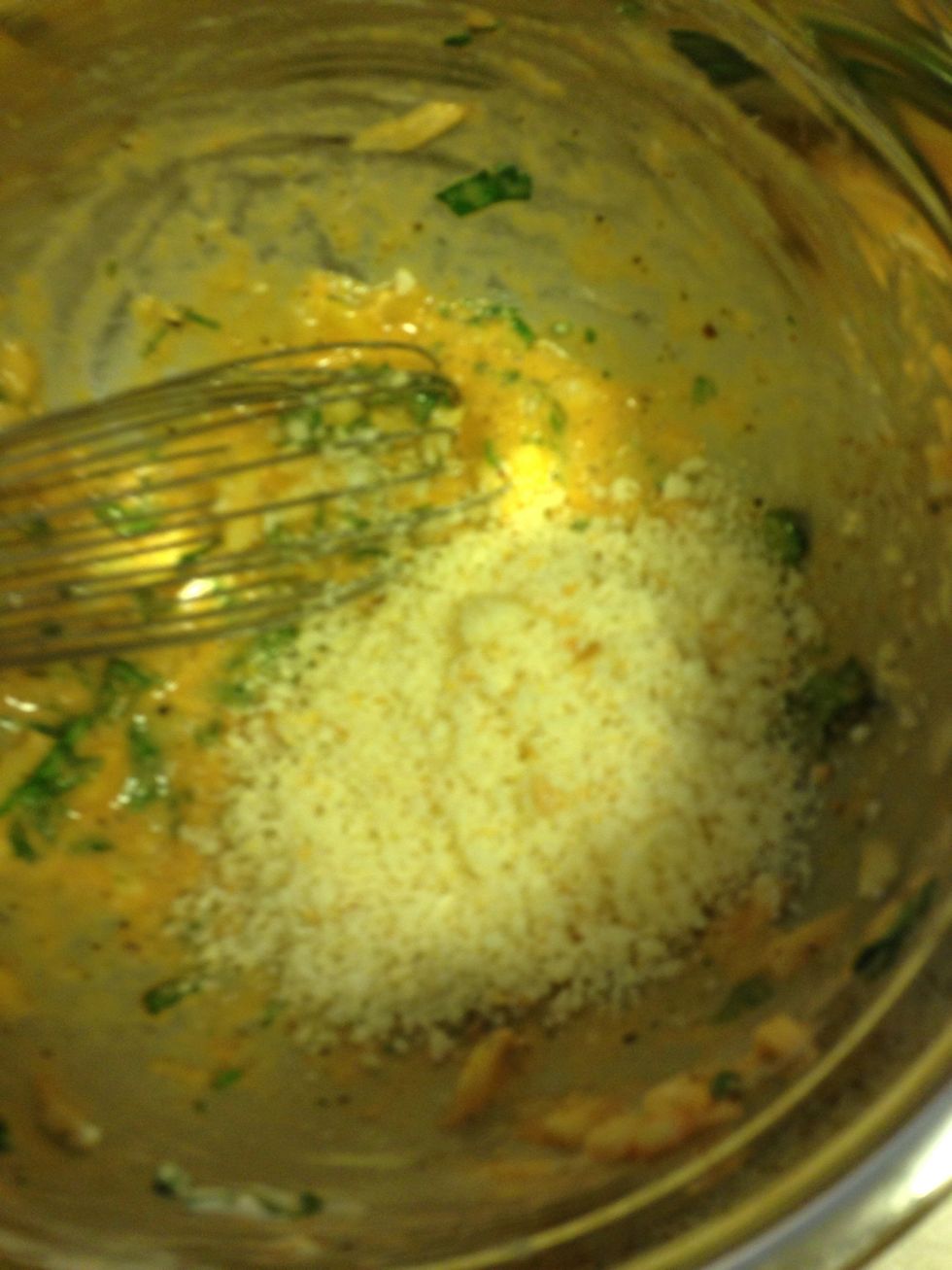 Add about a third cup of the fresh breadcrumbs and mix
Oh I also added the 3 cloves of garlic. You can add them earlier, I almost forgot
Then add your fish and using a spatula fold the fish into the mix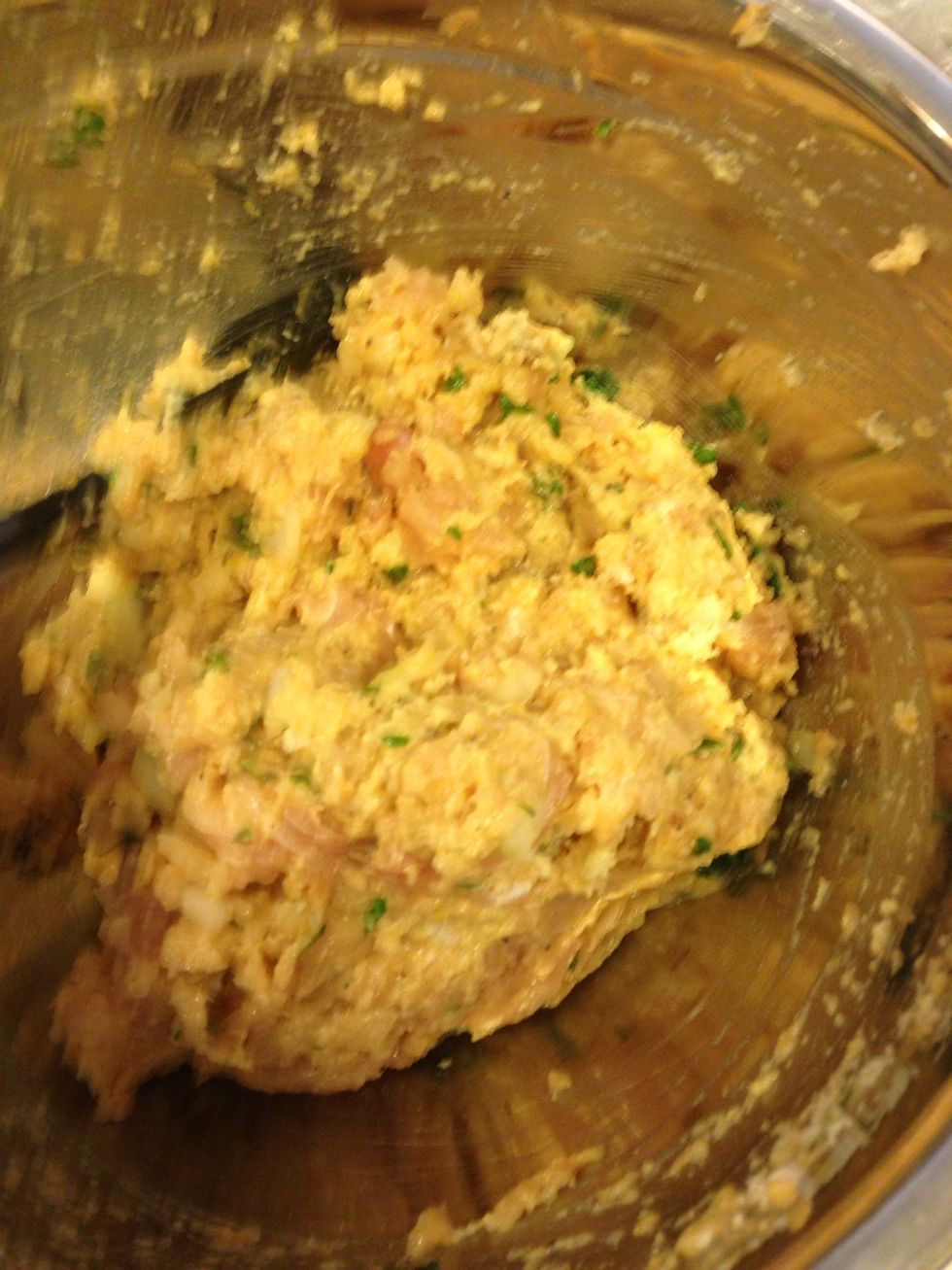 I also added more breadcrumbs as I mixed until I got a consistency I liked, roughly 1 and 1/3 cups total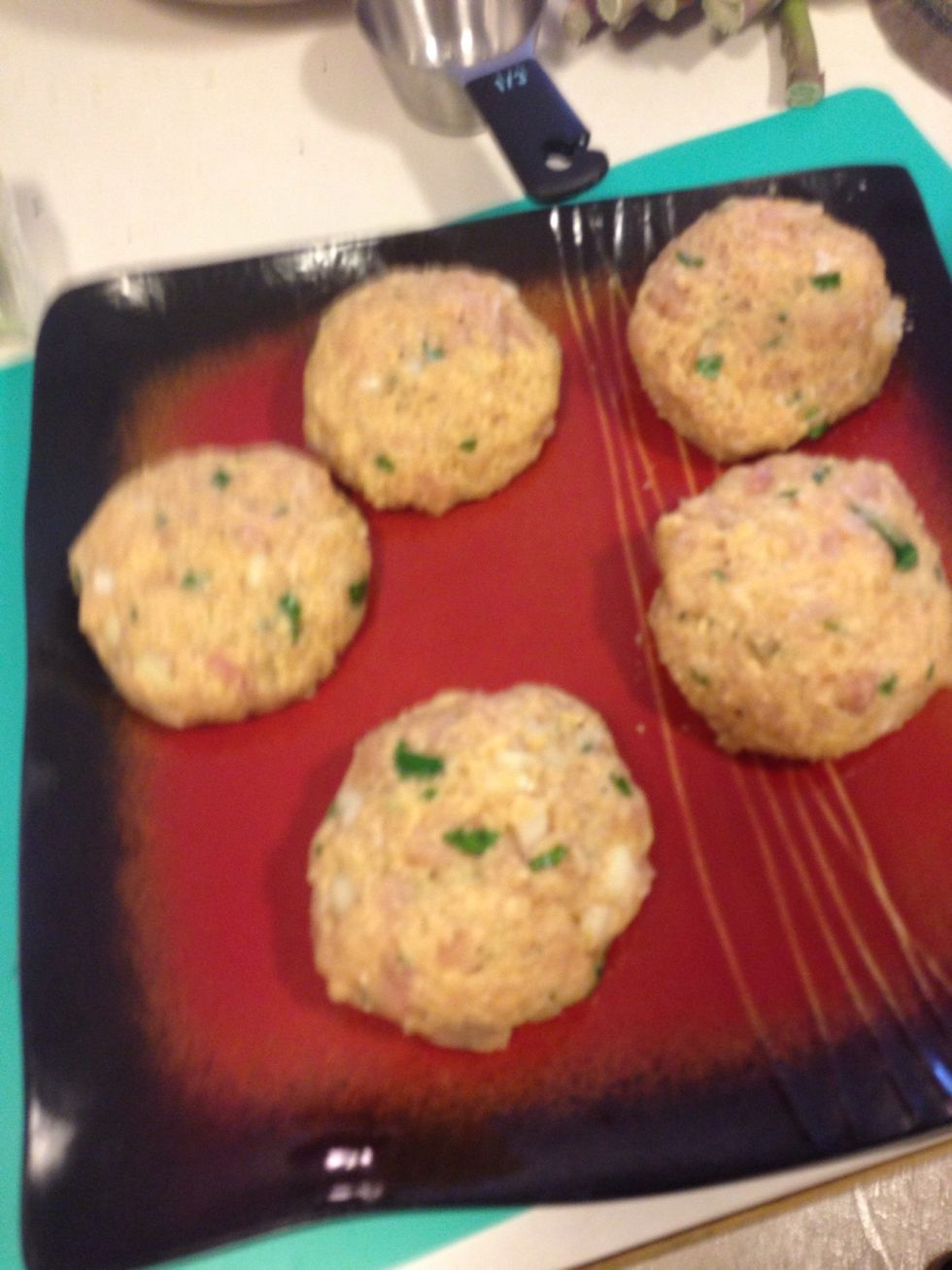 Form the patties!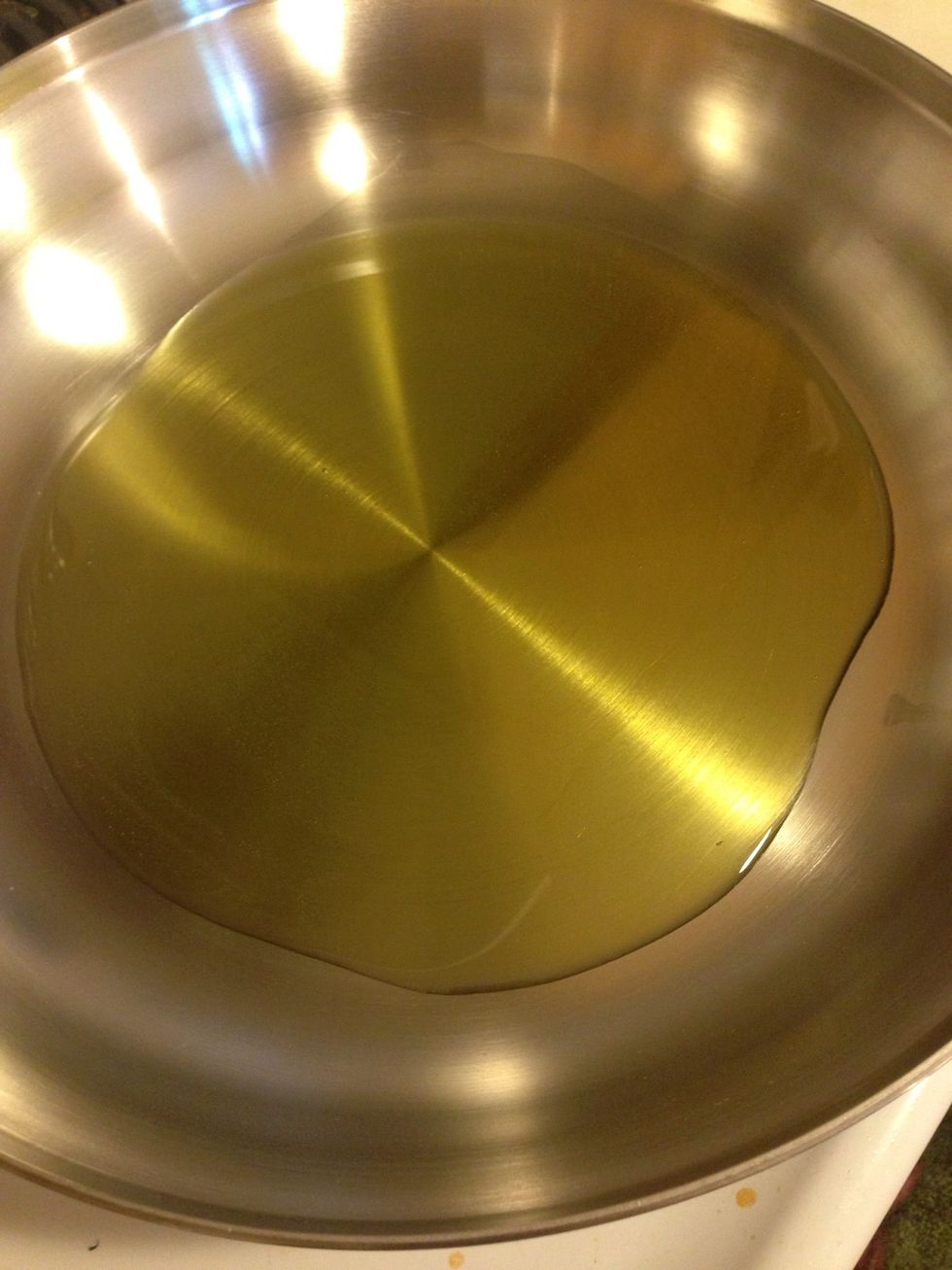 Get some olive oil on a pan, nice and hot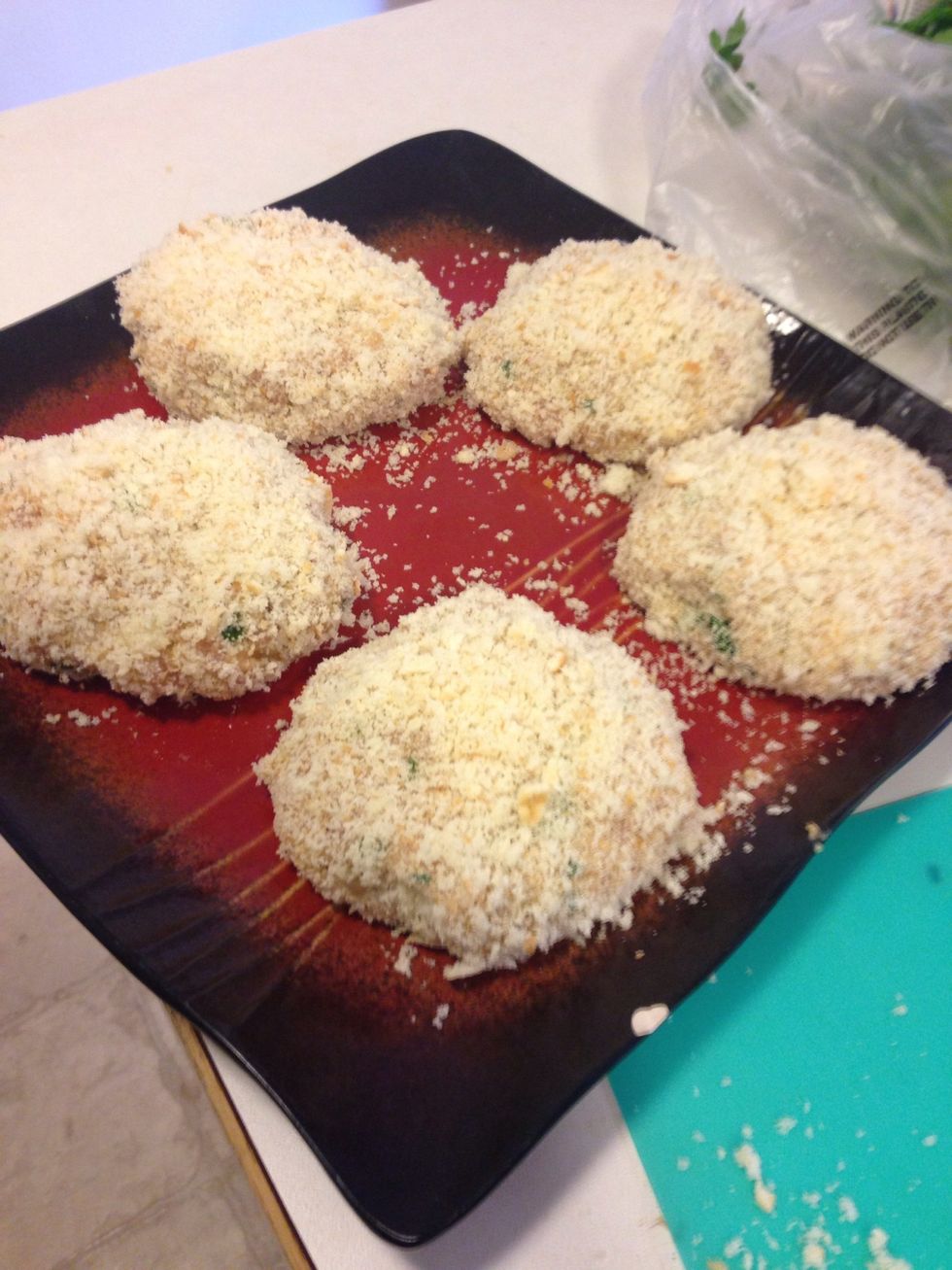 Dip the cakes in the remaining breadcrumbs and coat each side. Set aside until oil is hot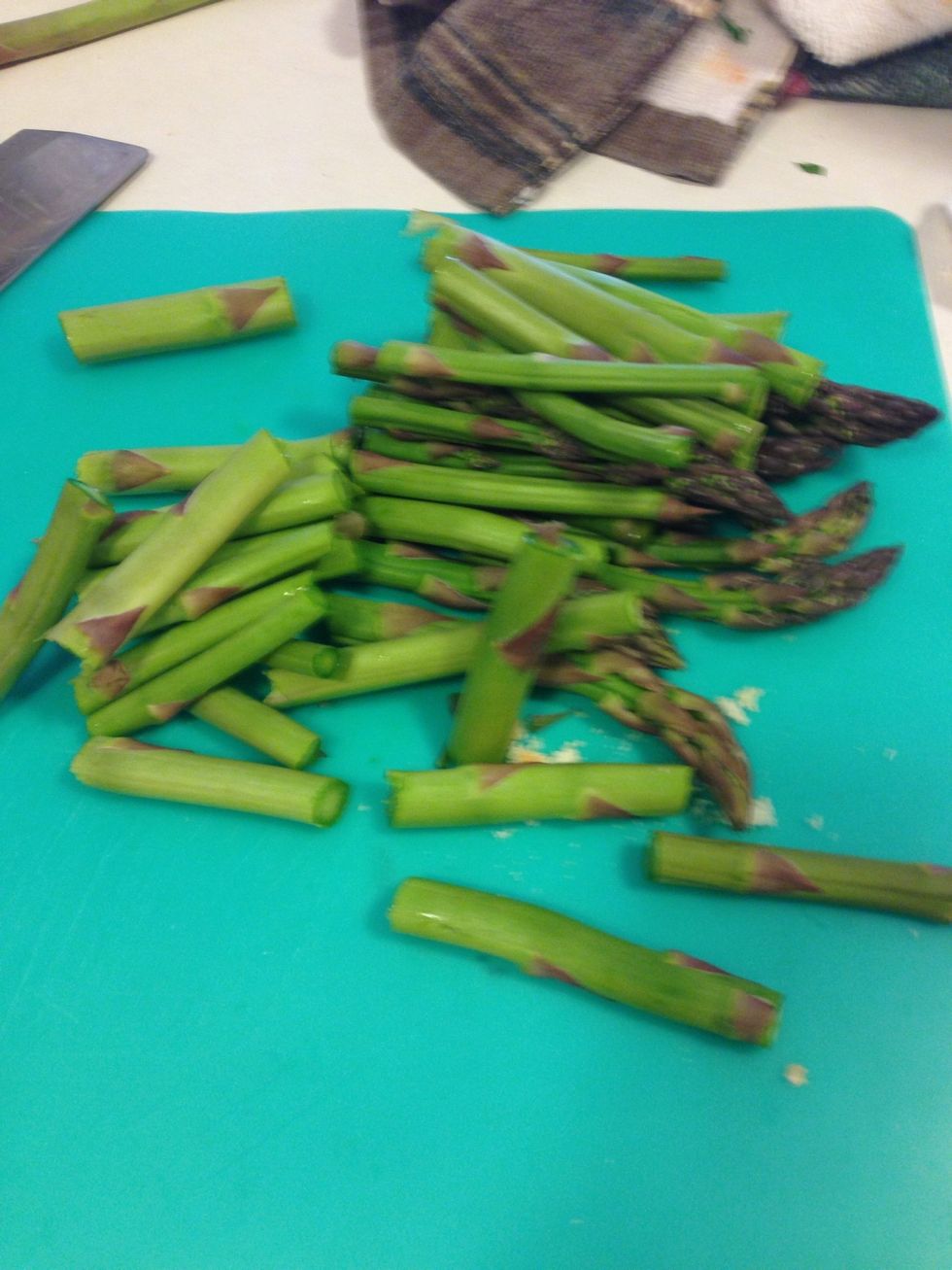 While waiting I trimmed the asparagus and cut into thirds. Roughly bite size pieces, set them aside for now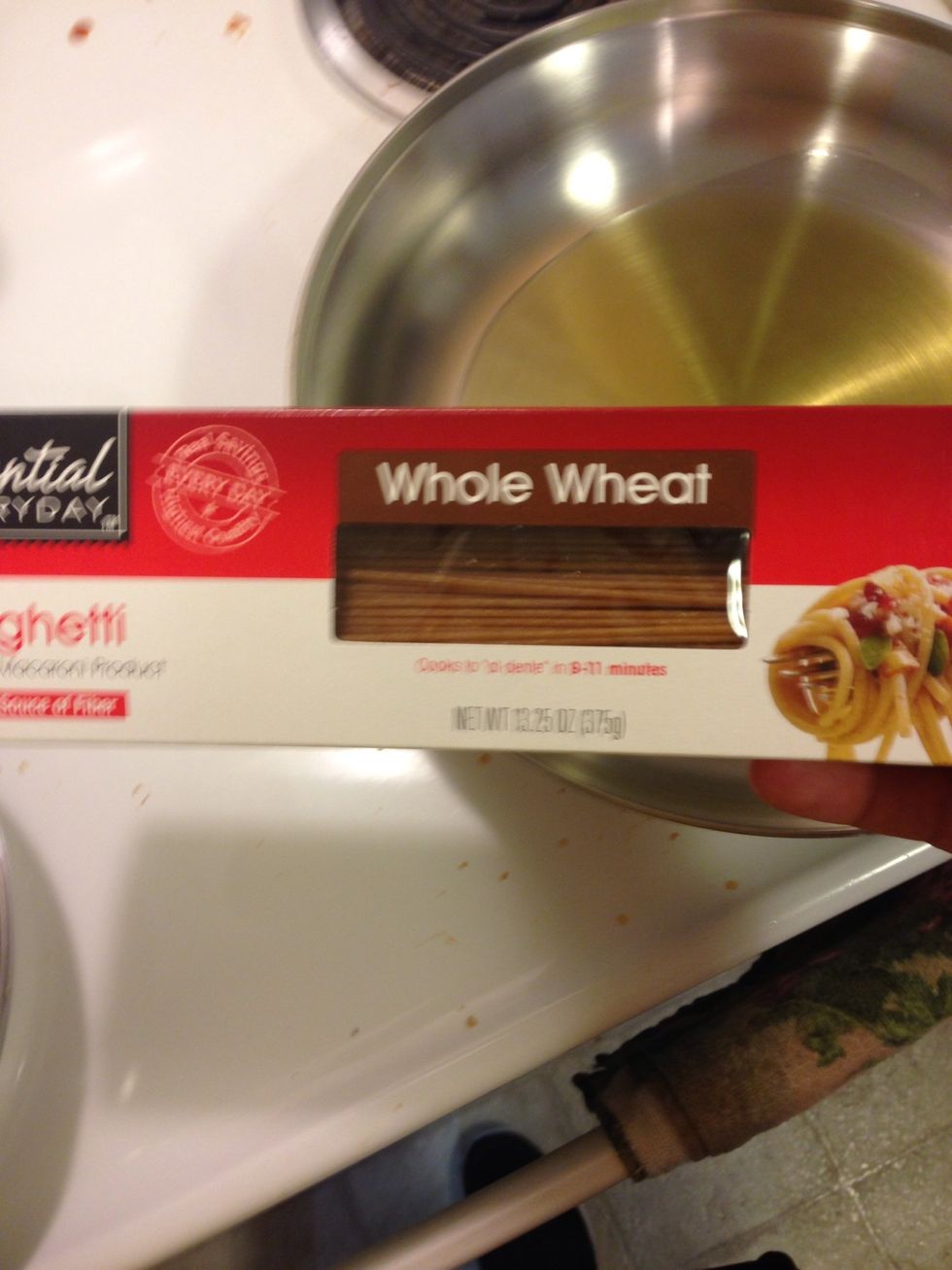 Our water is boiling, add pasta. You can use any you like, I went for some whole wheat thin spaghetti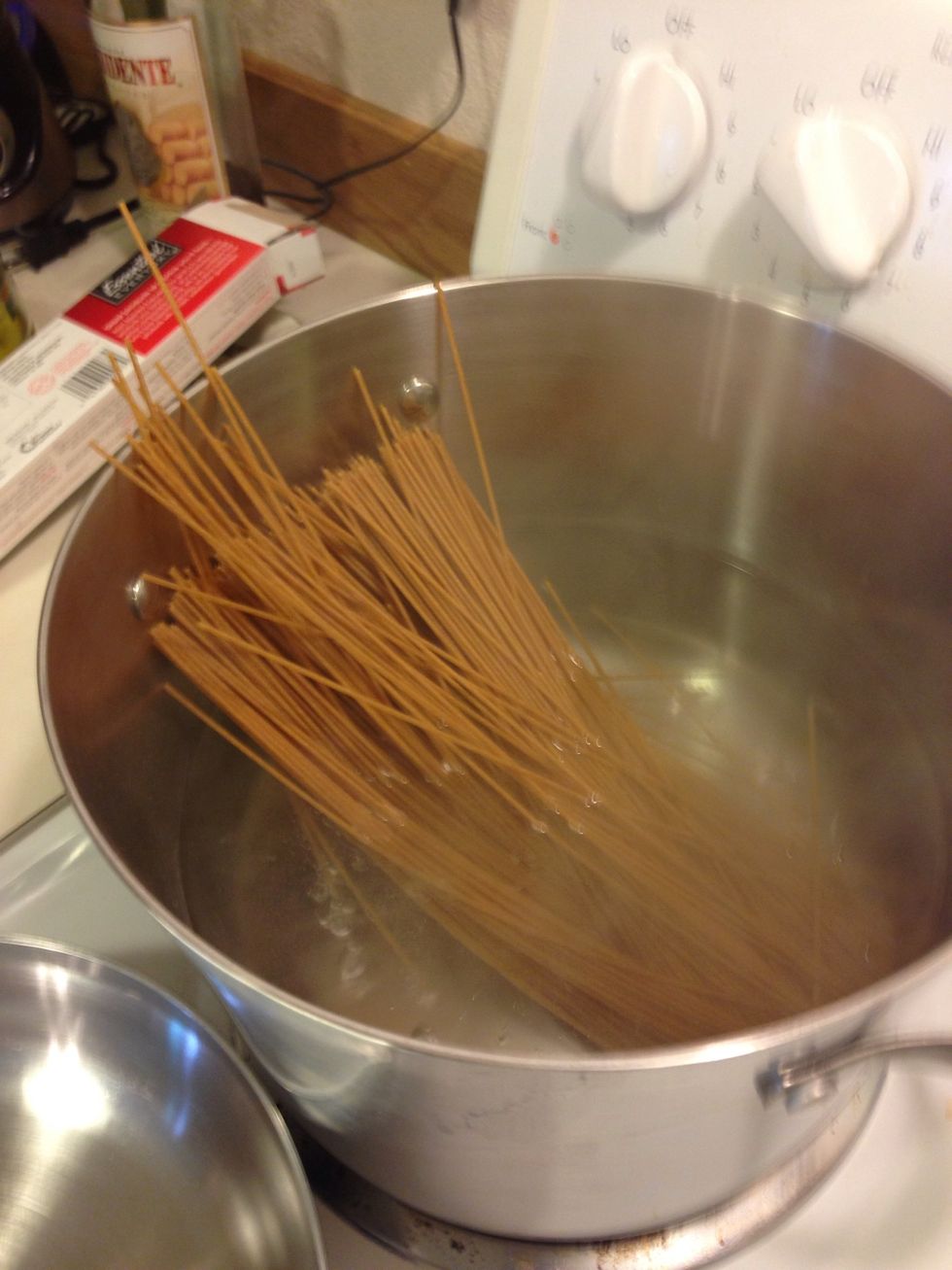 Bam cooking! HEY! That water better be salted as well!
Oil is hot, Add cakes, if you need work in batches. Cook about 4 minutes and flip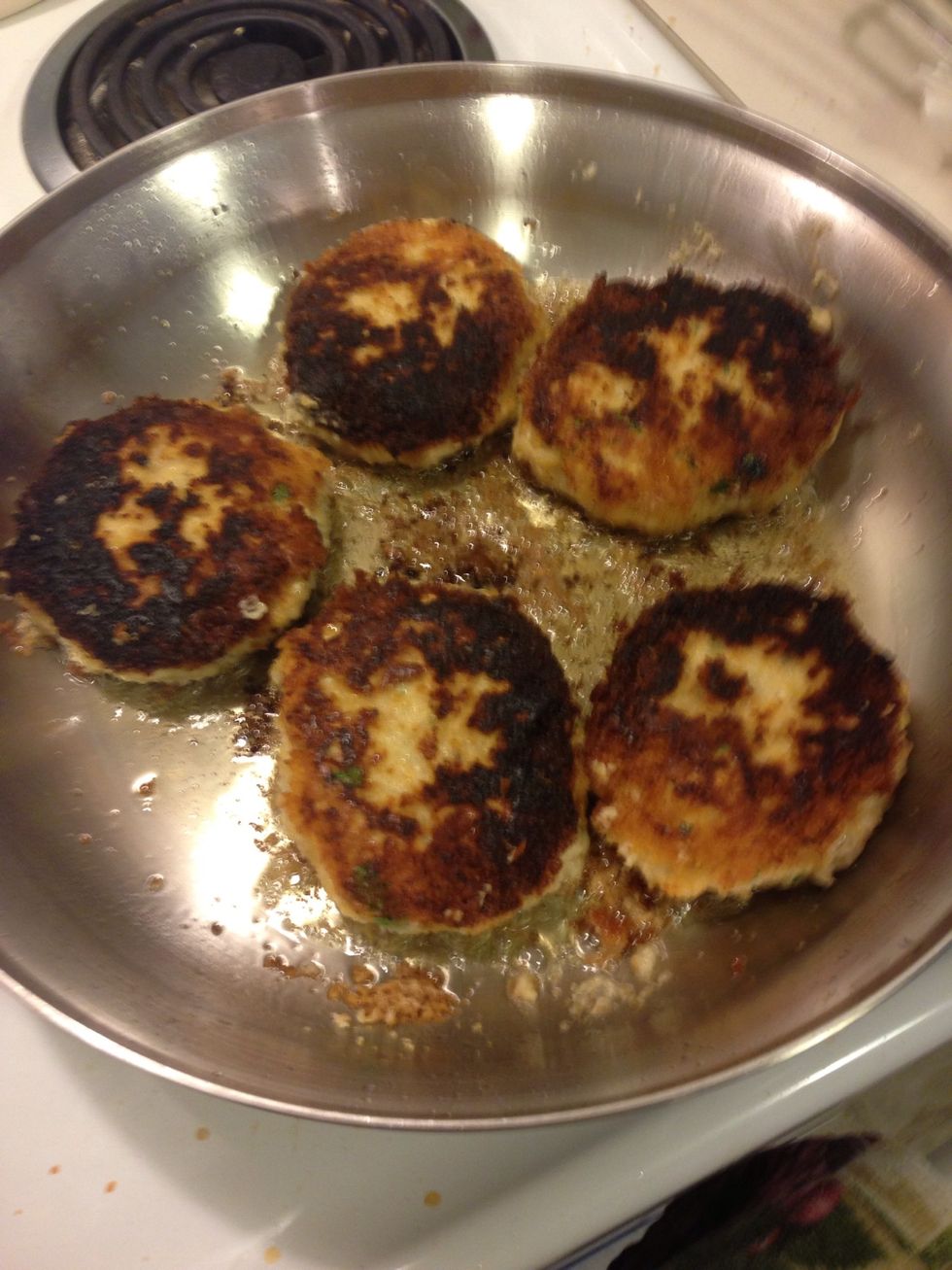 Bam! Another 4 minutes and add on a plate with a paper towel for any excess oil. Put in the oven or microwave to rest while we finish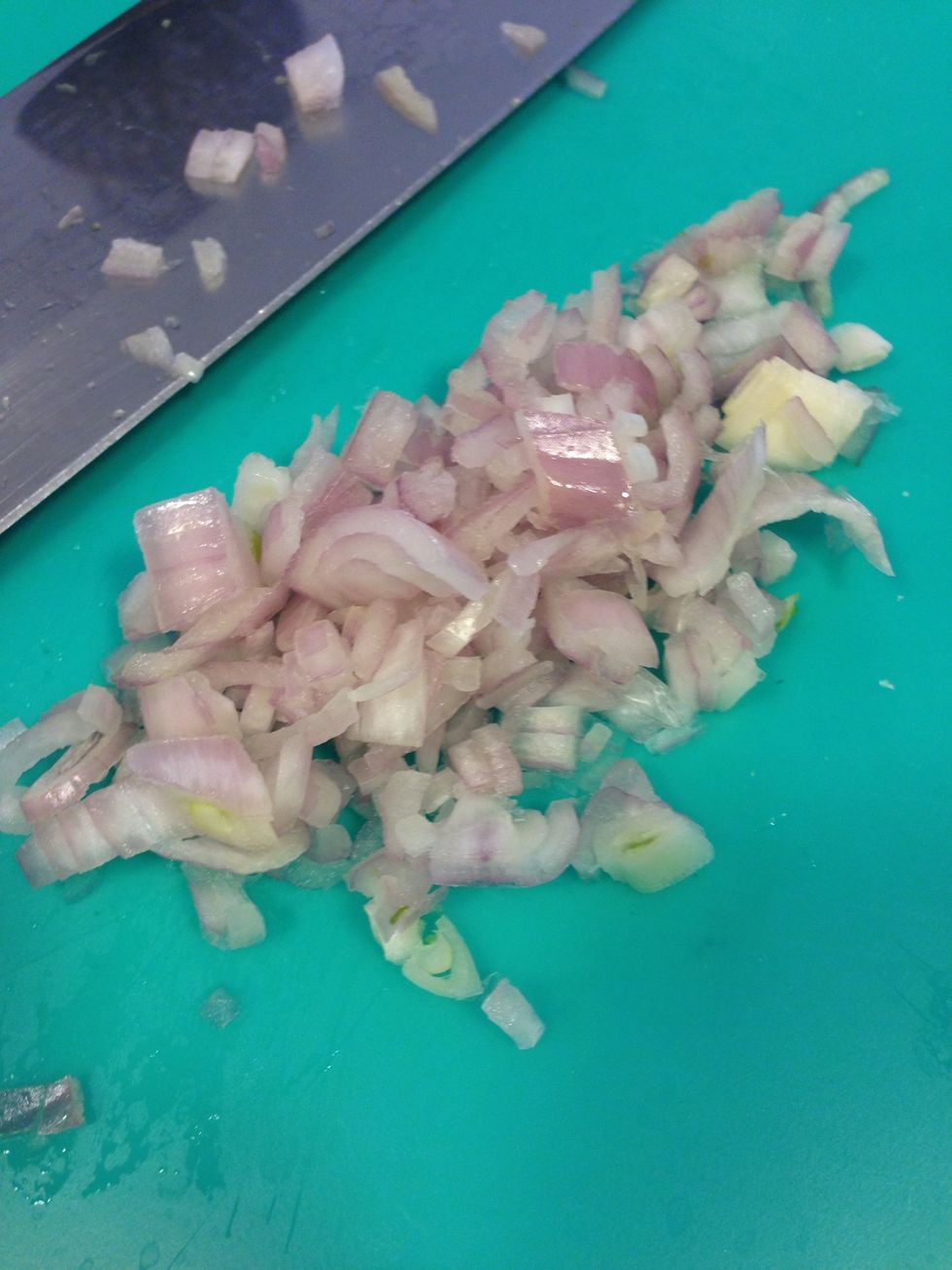 While the cakes were Cooking I chopped my shallot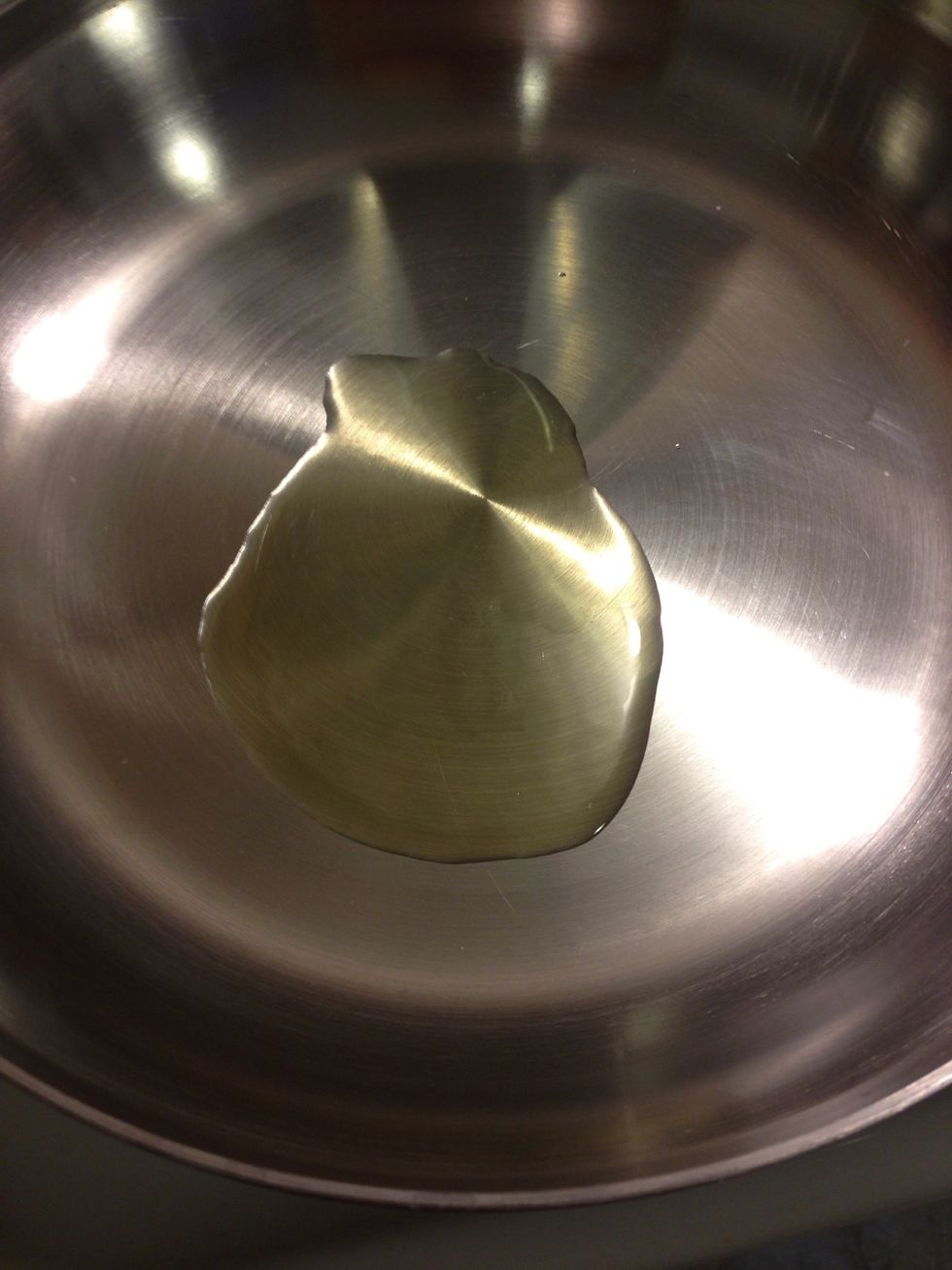 And got another pan with a bit of olive oil hot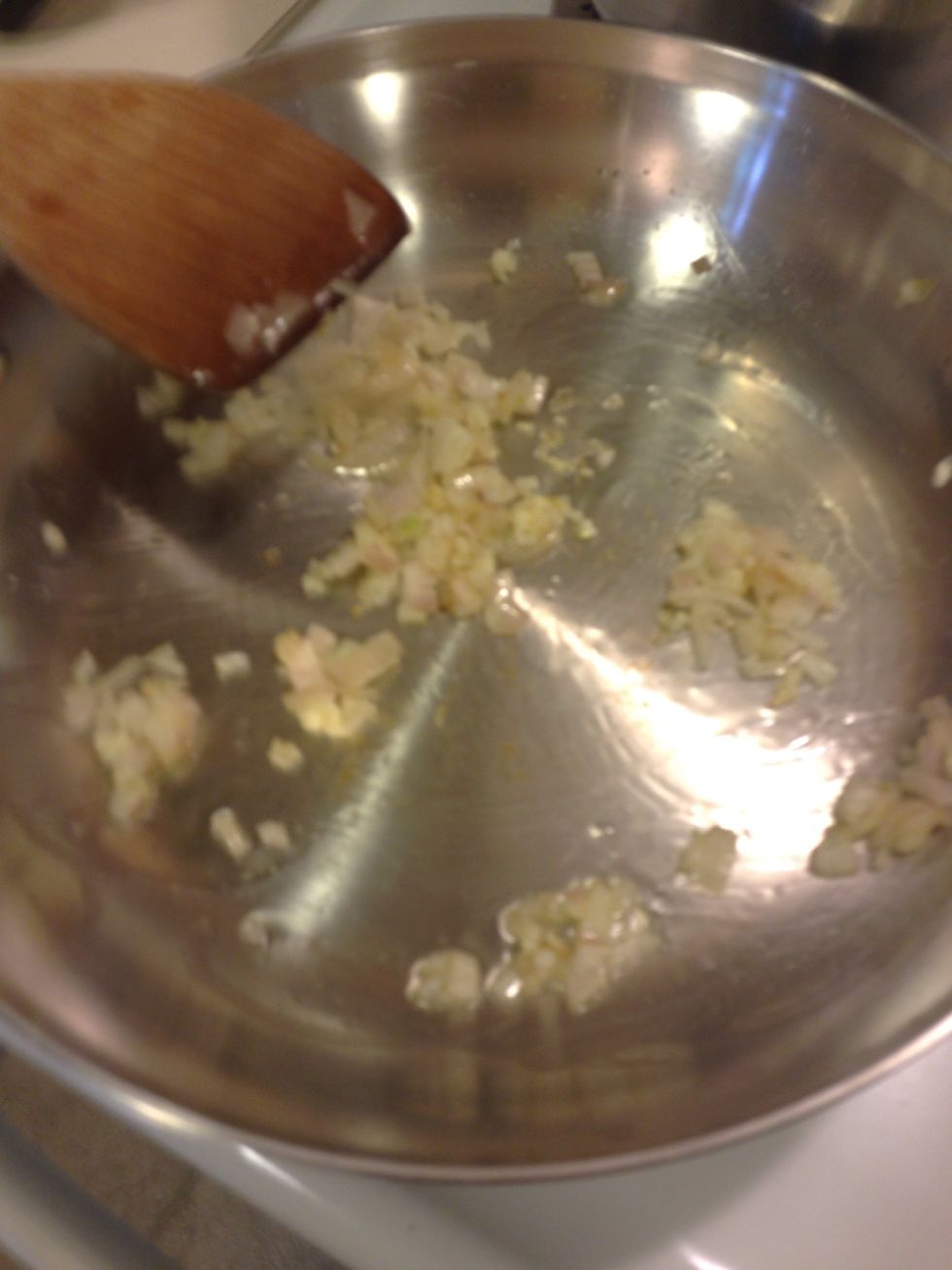 Add shallot and one clove of garlic and cook 2-3 minutes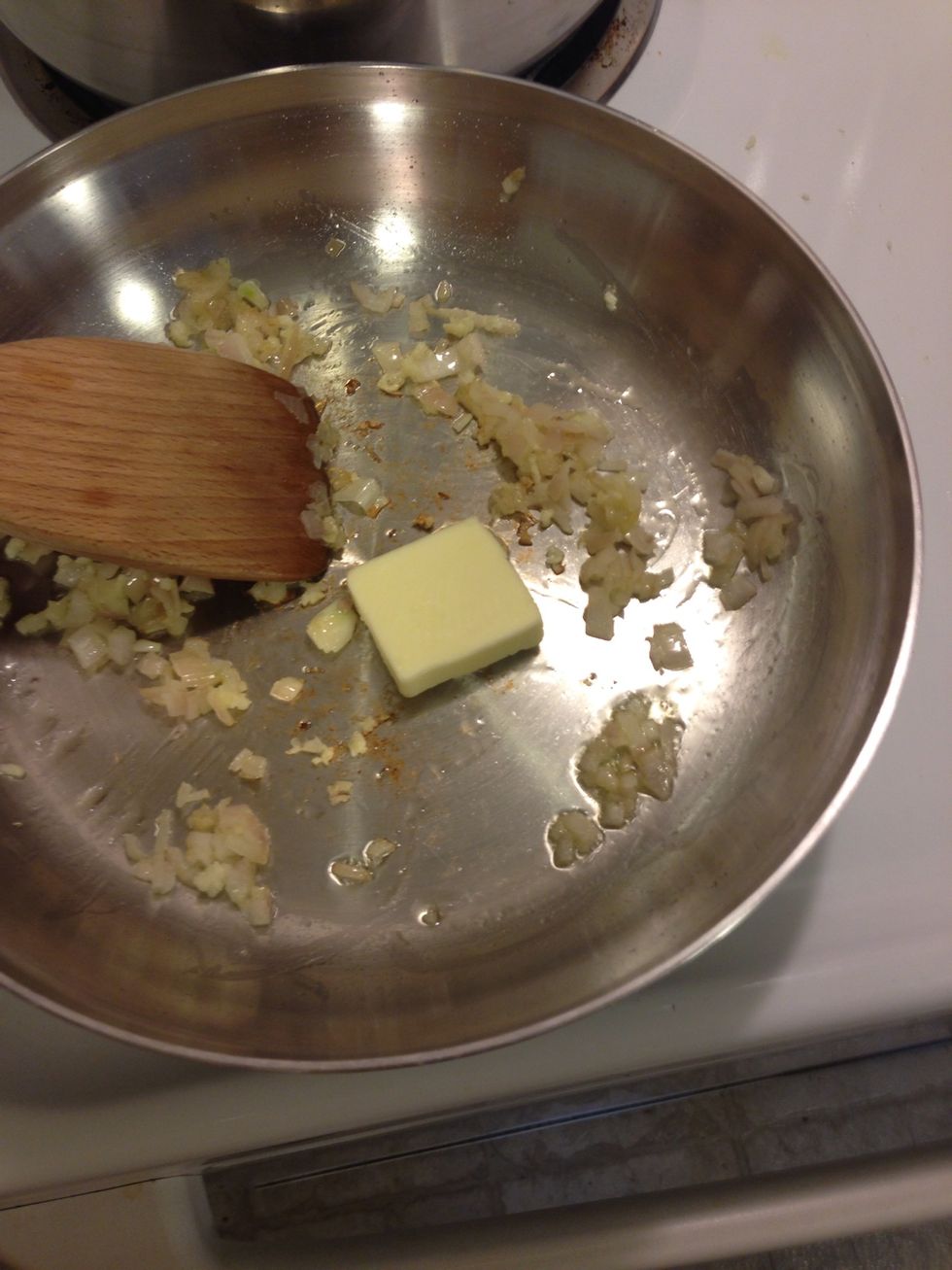 Add one tablespoon butter and melt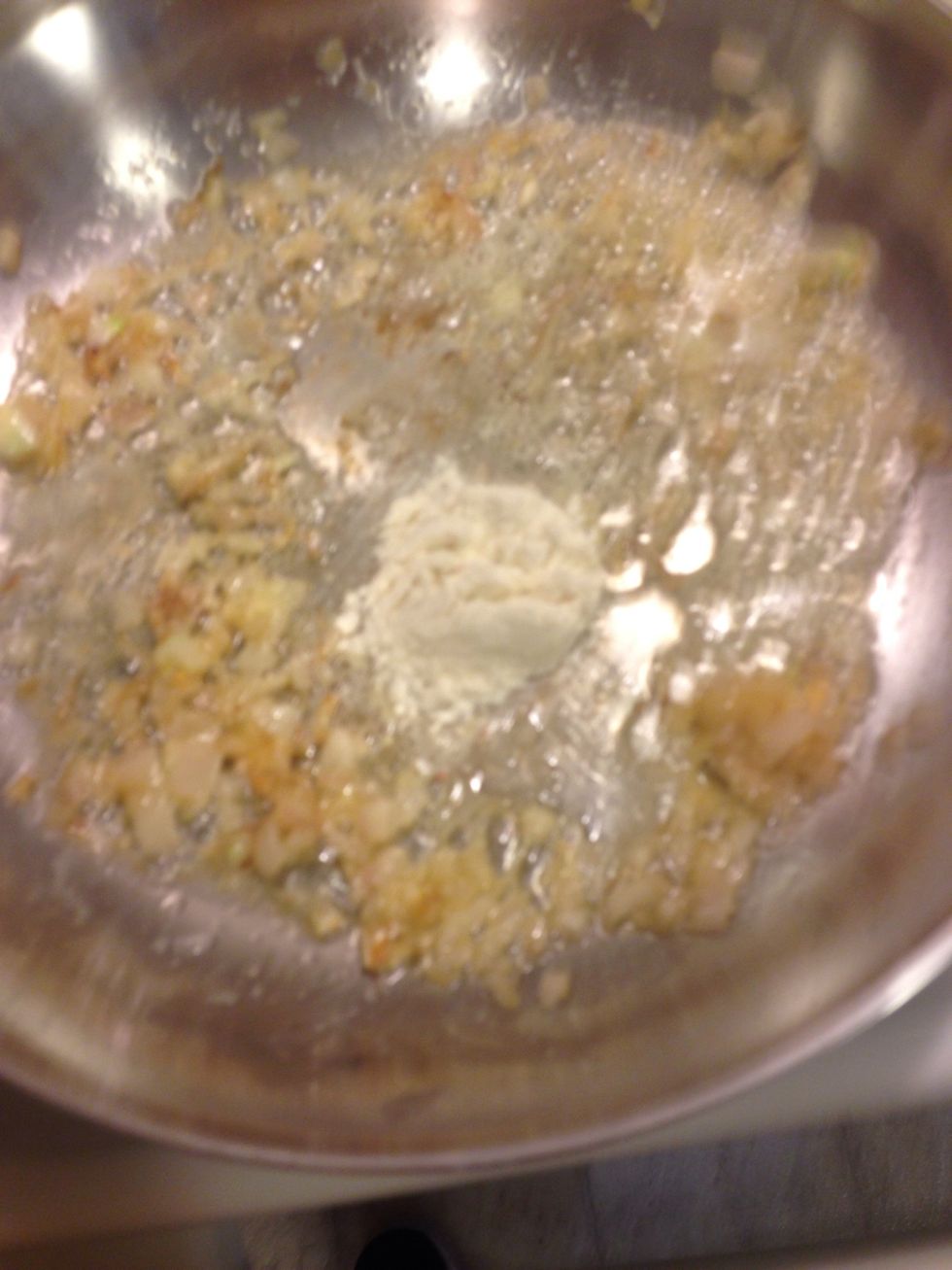 Add the tablespoon of flour and make the roux, let the flour cook 2 minutes or so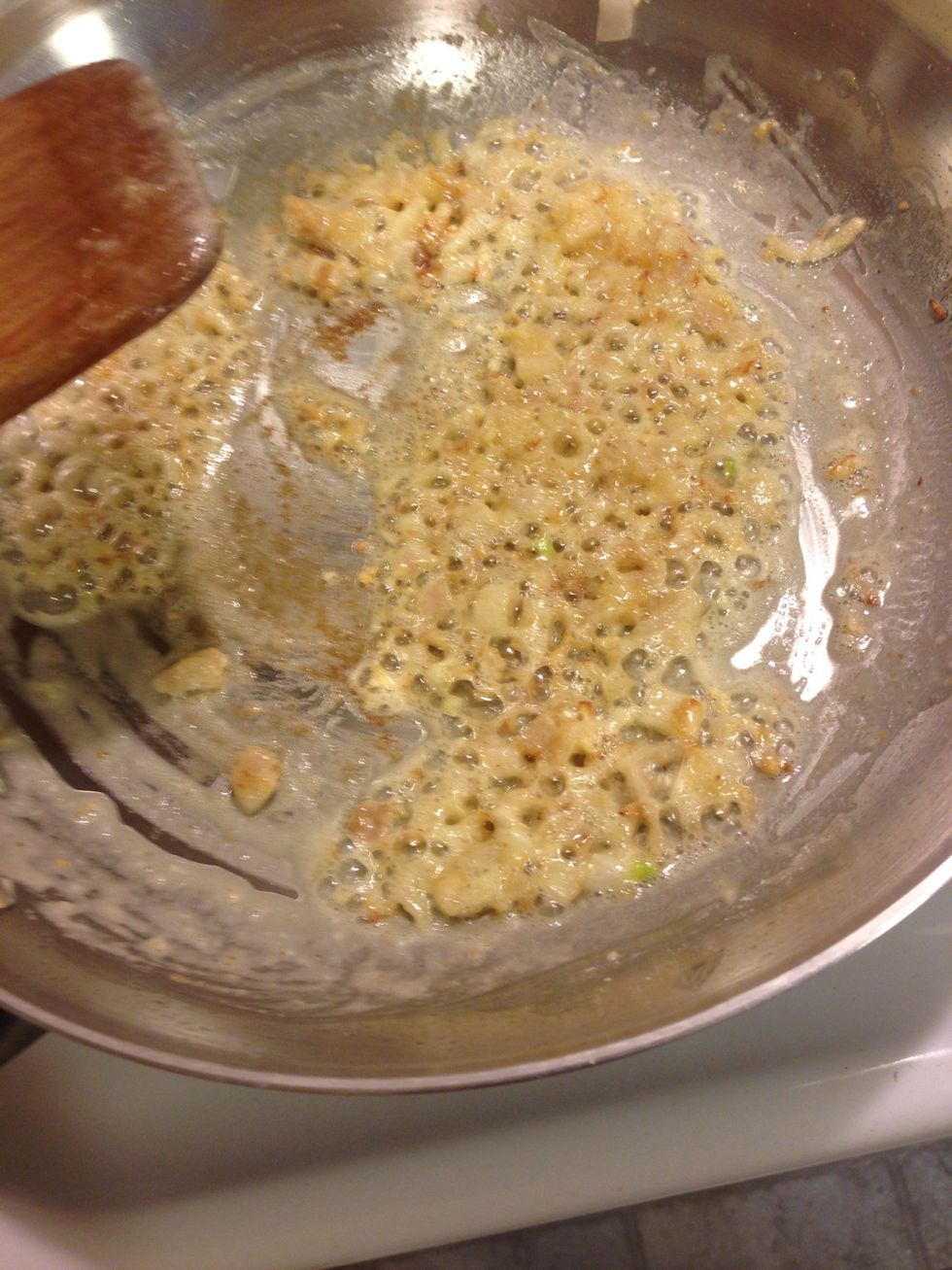 Bam looks kinda like that right?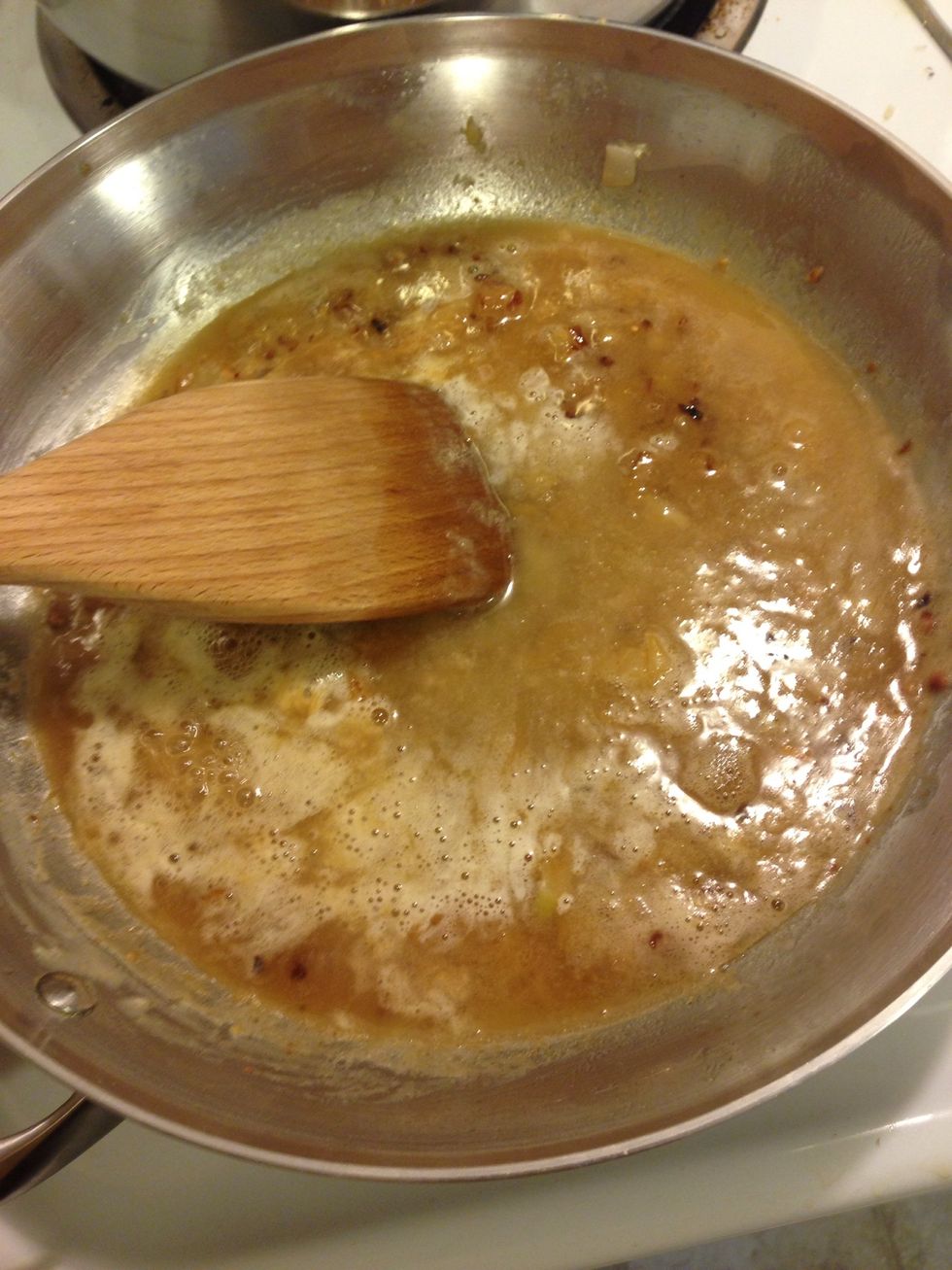 Add the wine and chicken stock and juice from one lemon, let cook and reduce about 5 minutes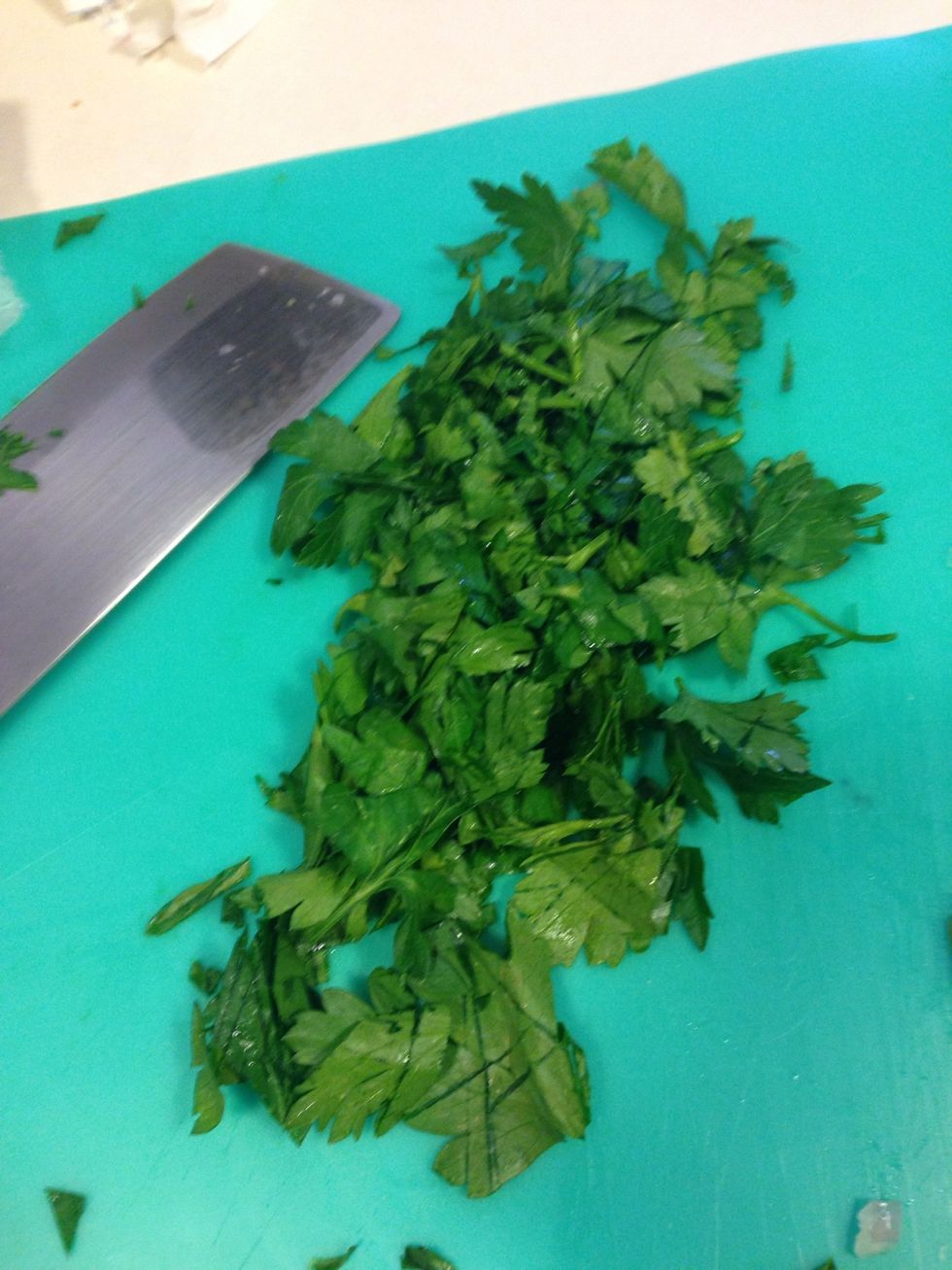 Get the rest of the veg ready, the 1/4 cup parsley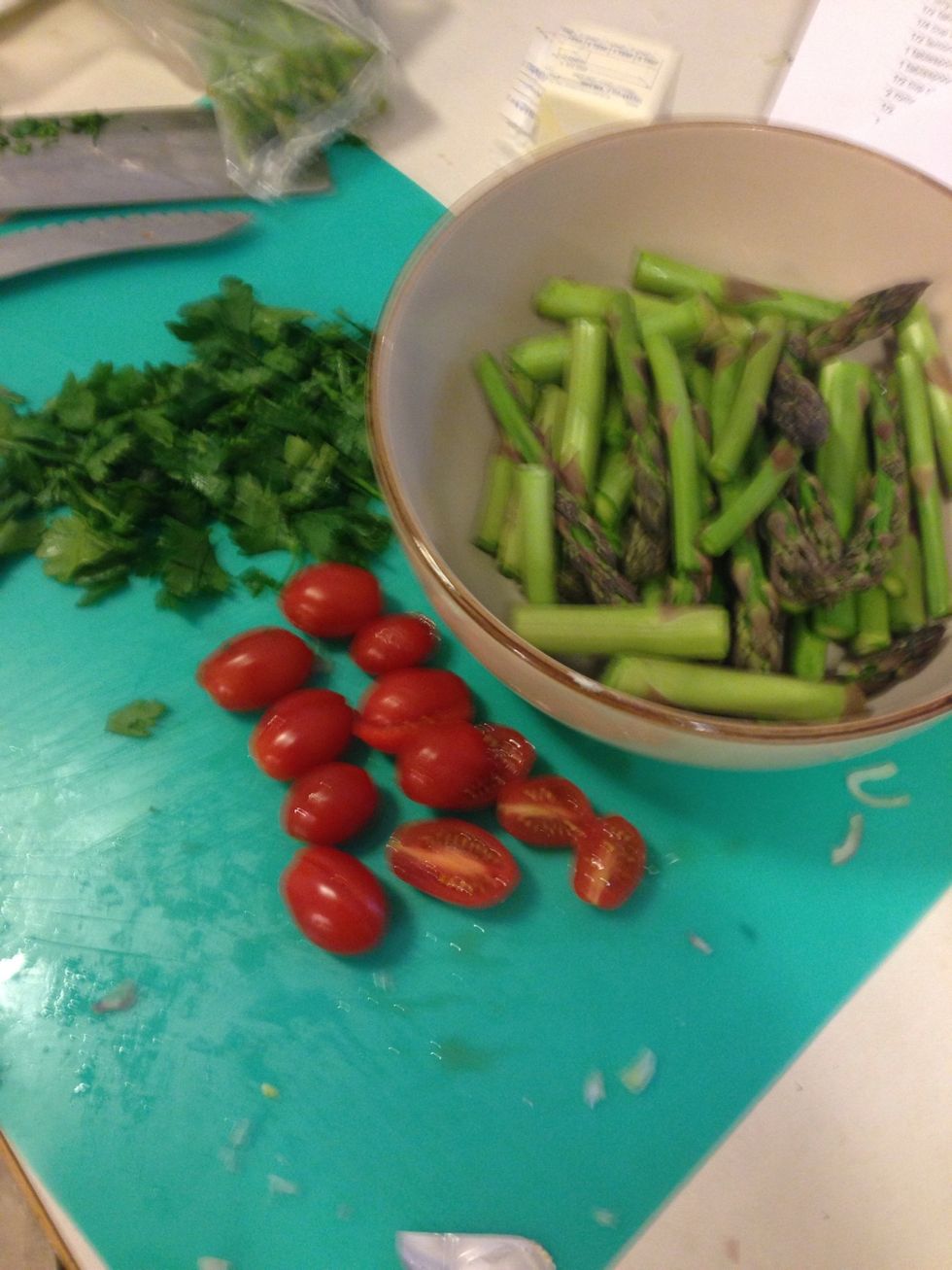 A handful of cherry tomatoes, halved and the asparagus
Our pasta finished, I drained it and put the pot I cooked it in back on the heat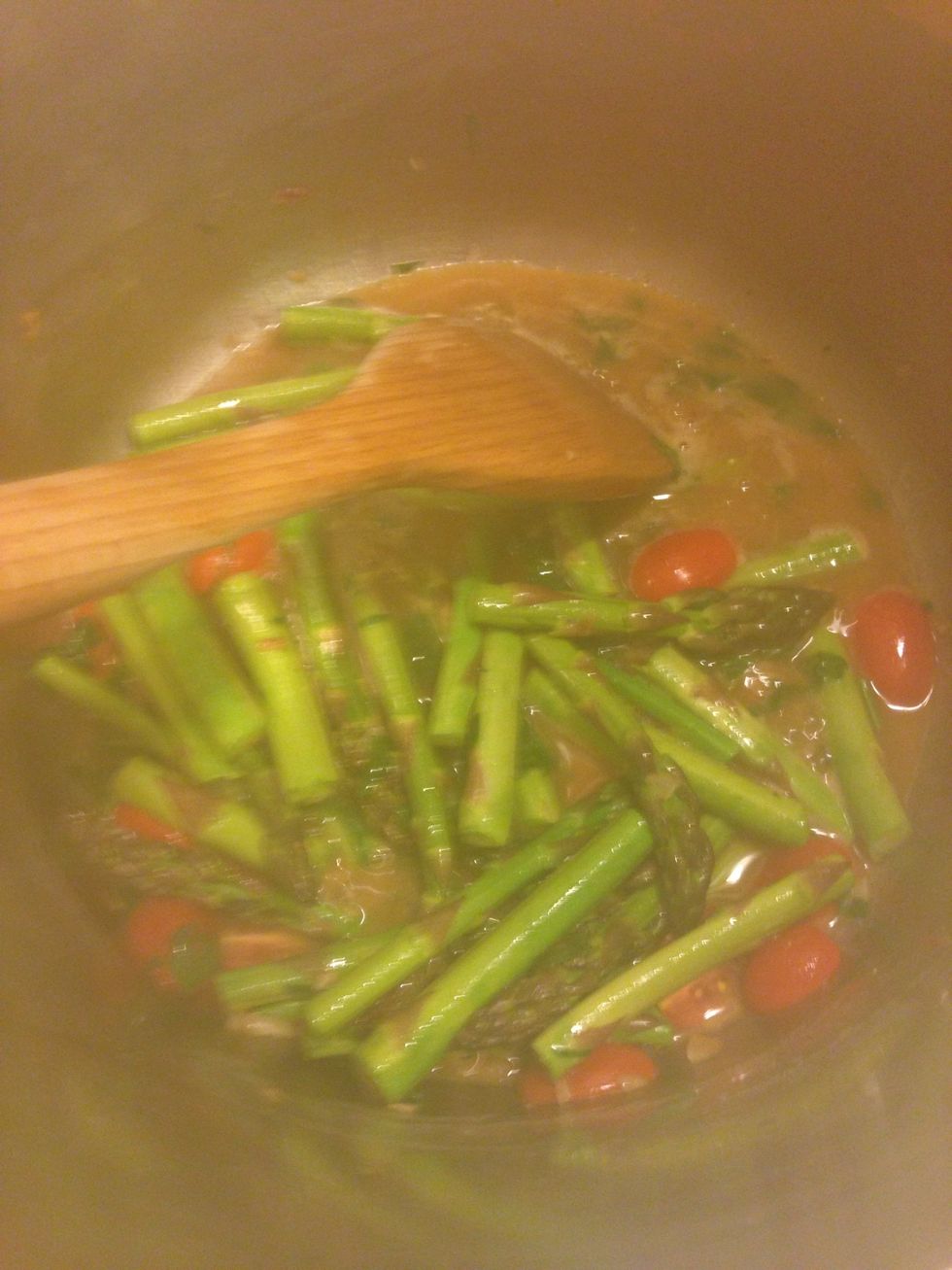 Added the veg mix and the sauce cooked another 4 minutes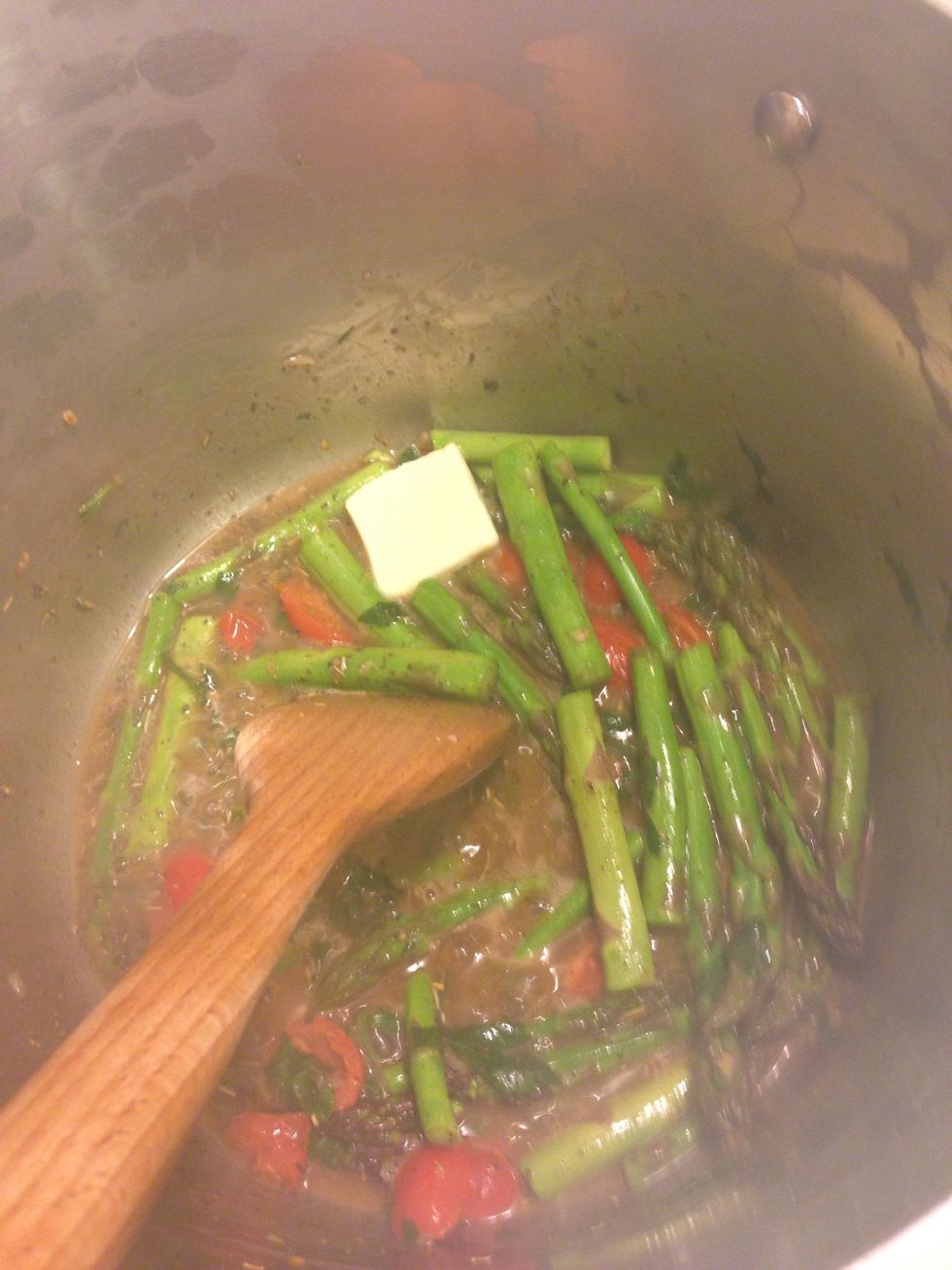 Add the second tablespoon of butter and mix
Add pasta back in and spices, also about 3-4 tablespoons olive oil And mix well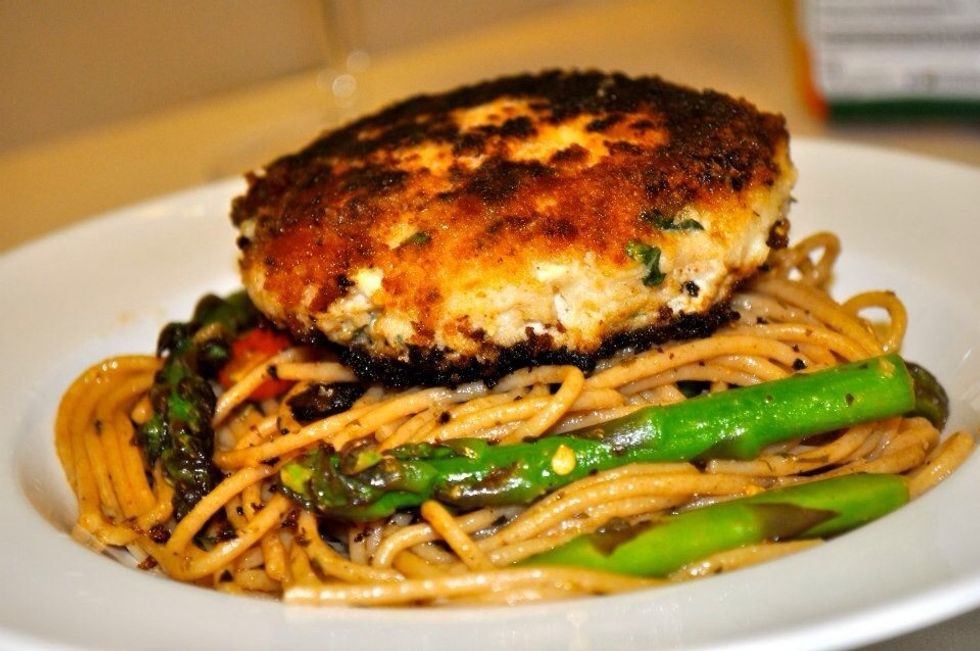 Plate and enjoy. Pasta and then a cake on top. Finish with a squeeze of fresh lemon juice on top. Thanks for tuning in! Check my other guides and Facebook the love of culinary creations. Enjoy!
1.5 pounds of fish
Few slices of bread/rolls, whatever is around
2 Tablespoon sriracha
2 tablespoons Dijon mustard
1-2 teaspoons mayo
Salt and pepper about a teaspoon each
Zest of one lemon, and juice of half
1egg
Half an onion chopped
2-3 tablespoons chopped parsley
3 cloves of garlic
Olive oil
1 Box of pasta
Half bunch of asparagus
1 shallot finely chopped
1 clove of garlic finely chopped
Handful of cherry tomatoes
1/4 cup chopped parsley
Juice of one lemon
1 cup chicken stock
1/4 cup white wine
2 tablespoons butter, divided
1 tablespoon flour
Salt and pepper to taste
2 teaspoons garlic powder
1. 5 tablespoons Italian seasoning mix
1teaspoon red pepper flakes
Jerome Moss
I am in the U.S. Navy, and I love to cook, I plan on retiring and opening my own restaurant. Please Enjoy my guides and thanks to everyone who shares theirs!