How to cook fettuccine shrimp/fish a la mediterraneenne
In summer time, we used to eat fresh garlic pasta, and I loved the strong aroma and taste of it.. This is an adaption of it, to make a whole healthy dish..
15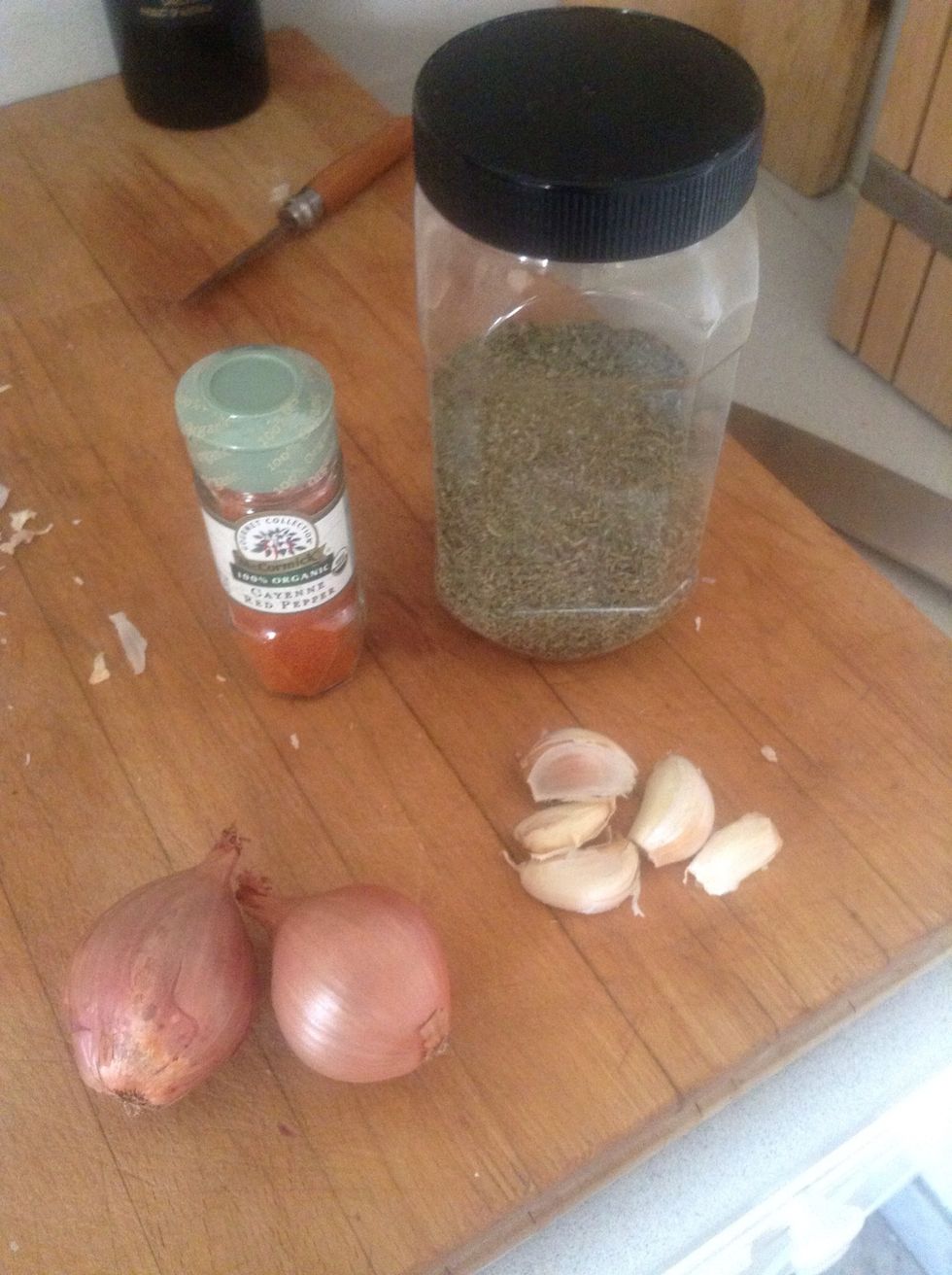 Shallots , garlic cloves, cayenne pepper, herbes de provence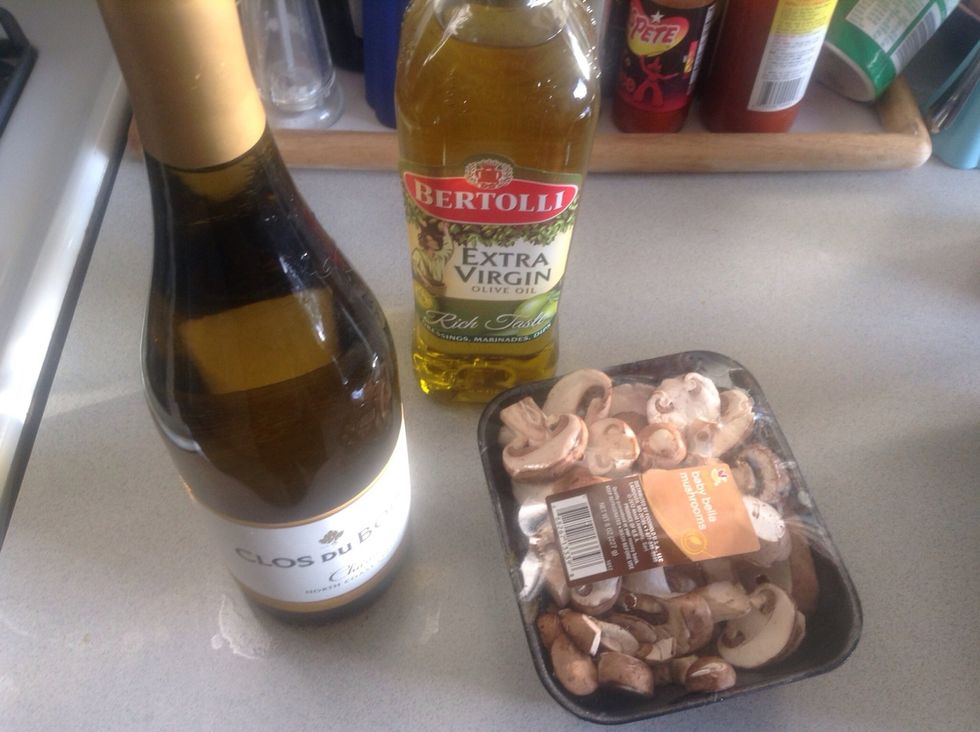 Olive oil, mushrooms, white wine.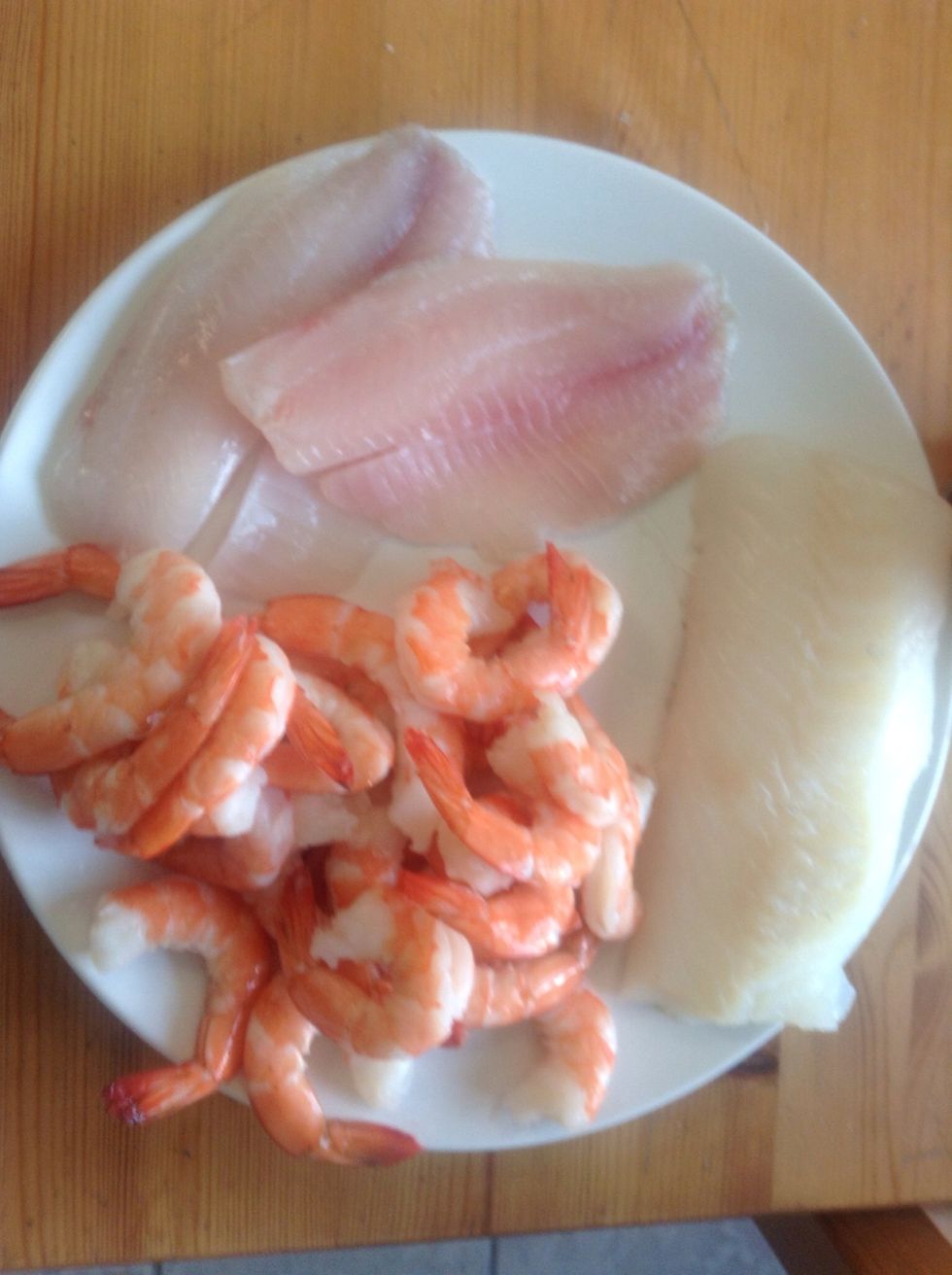 Cod filet, tilapia filet, cooked shrimp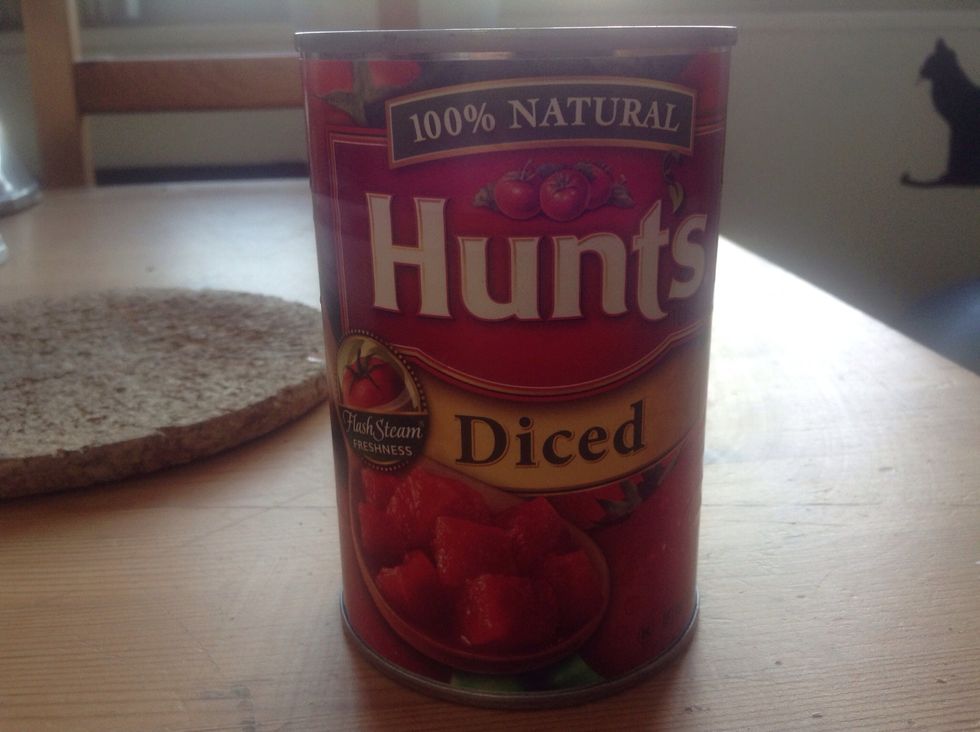 Diced tomatoes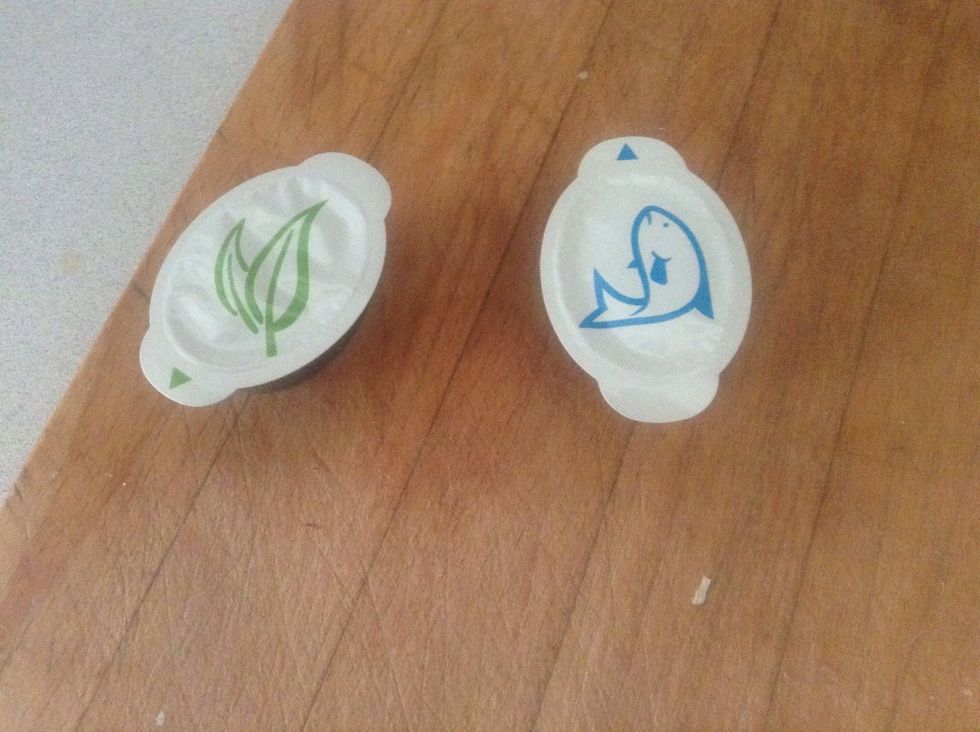 Fish broth and veggie broth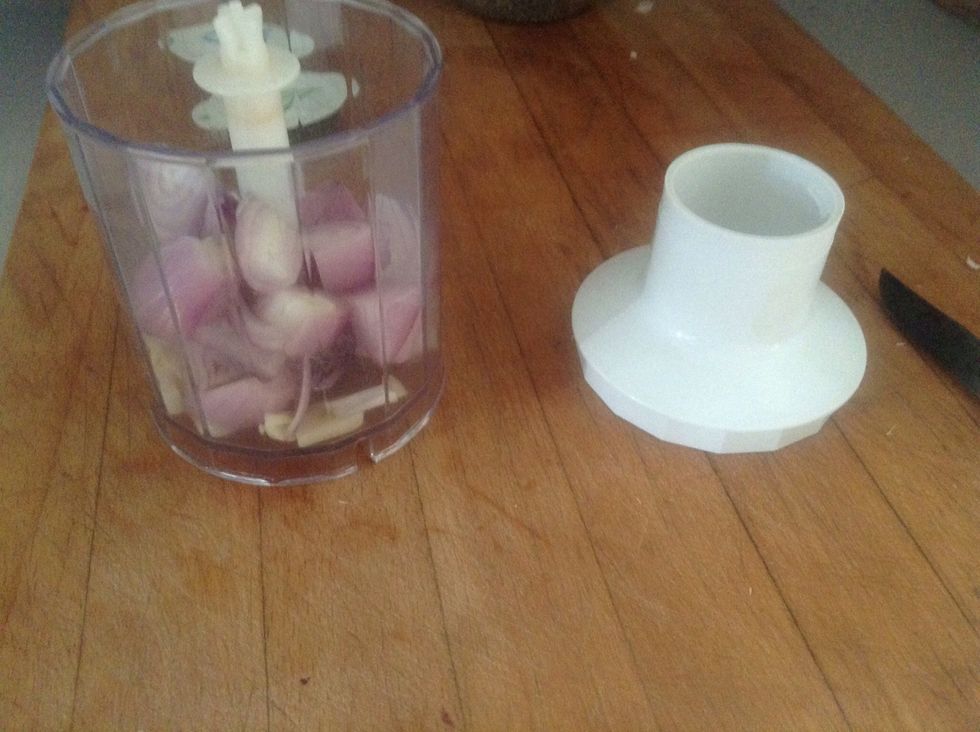 Mix garlic and shallots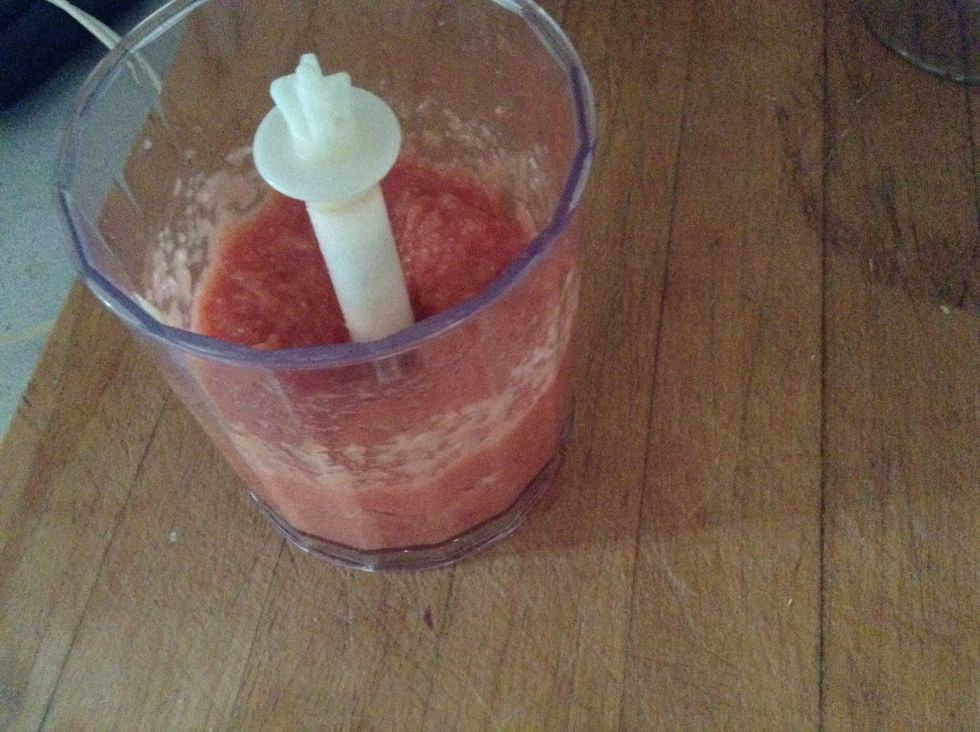 Here it is after ...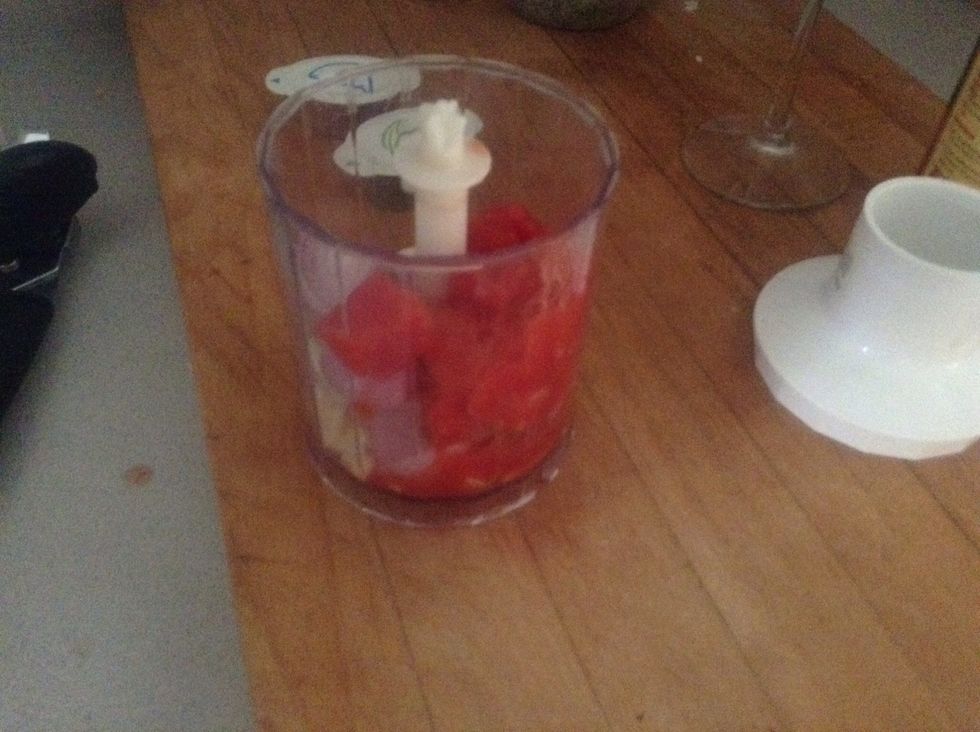 Add some of the tomatoes, to create a paste... That way the garlics don't over cook.. And u can feel the "rough" taste in the sauce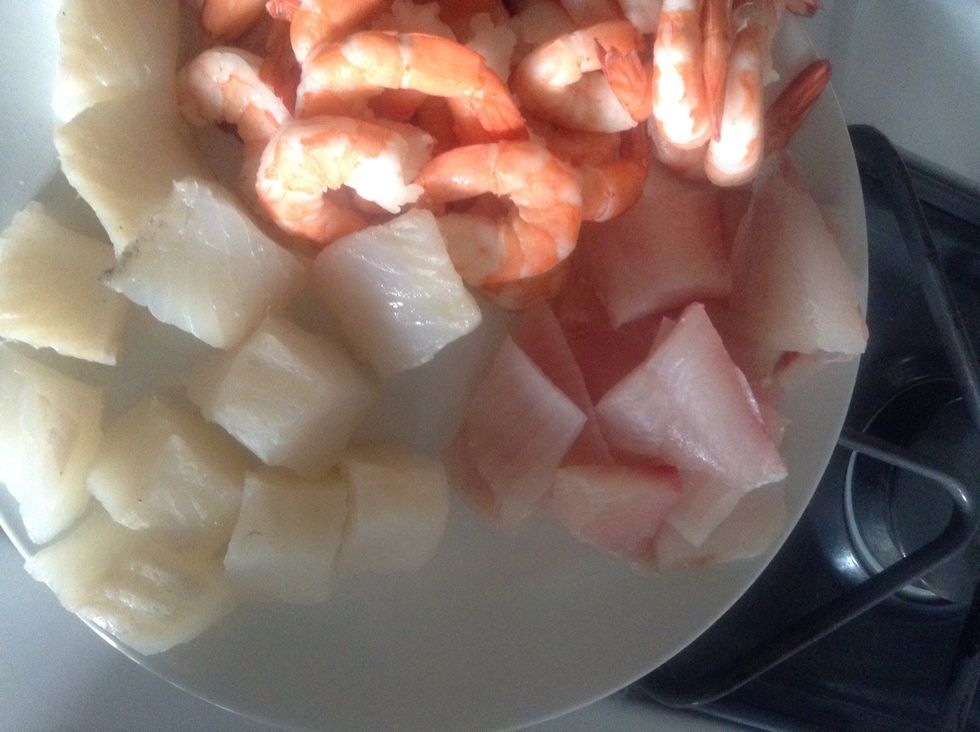 Cut fish into pieces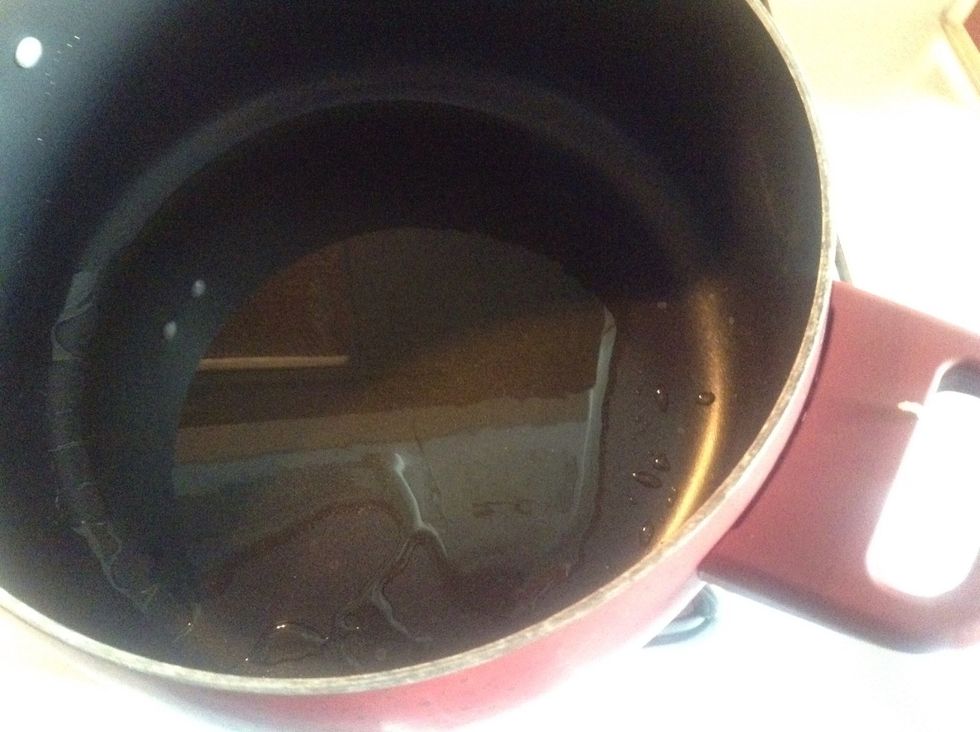 Add olive oil, and pan fried the fishes pieces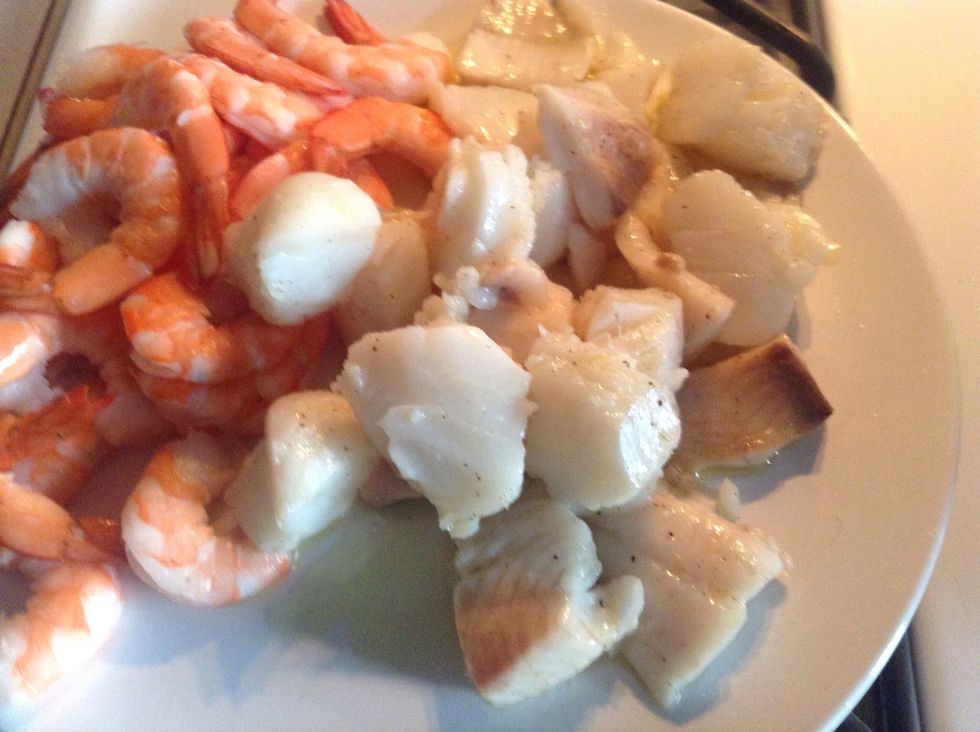 Remove the fish pieces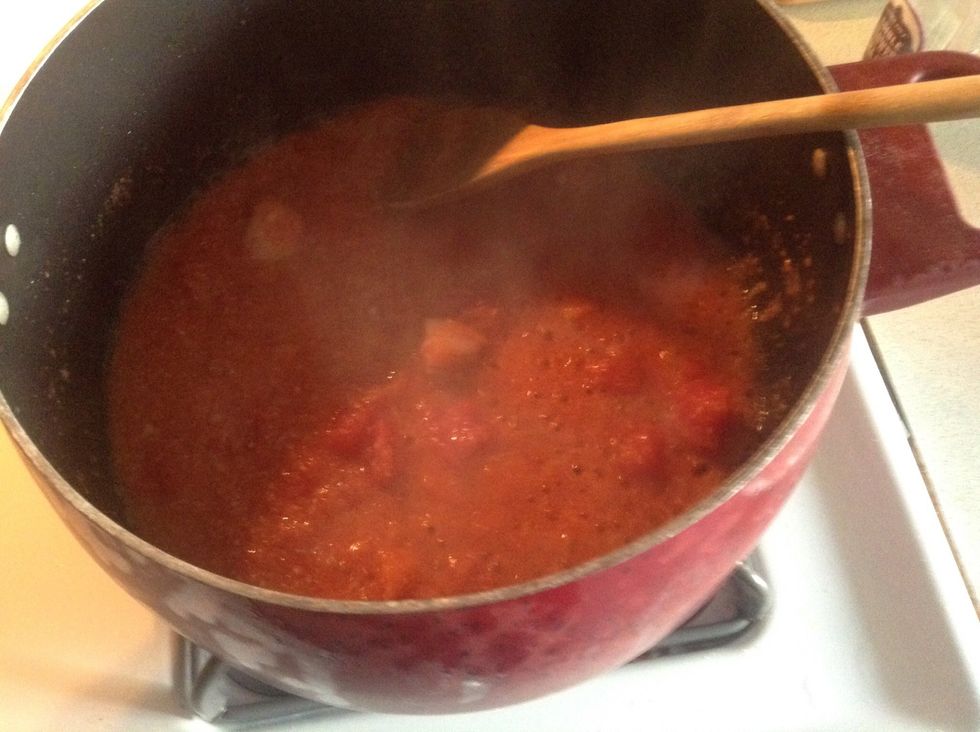 Add the garlic-shallots- tomatoes to the remaining of olive oil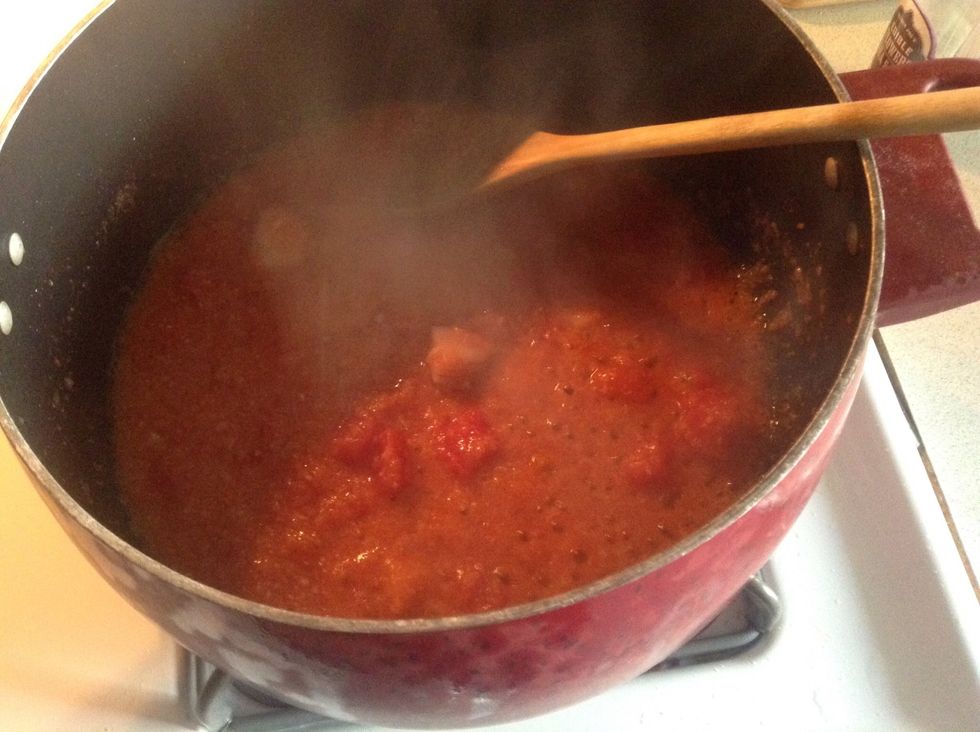 Bring to high and let shimmer few minutes
Add both veggies and fishes broth, cayenne pepper to ur taste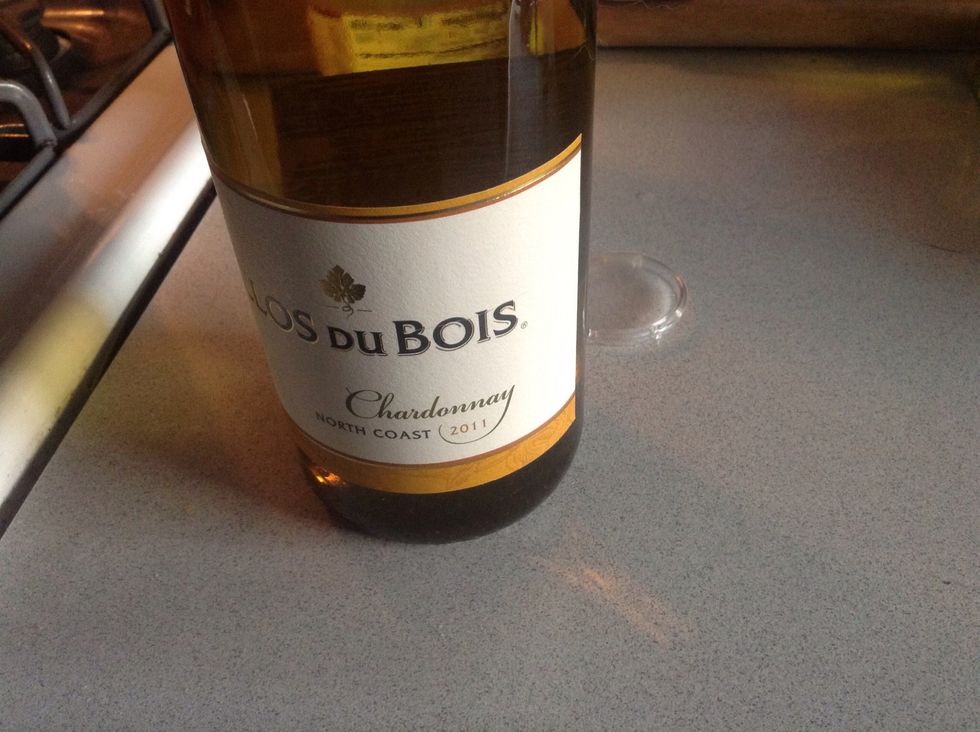 Add a 1/2 glass of white wine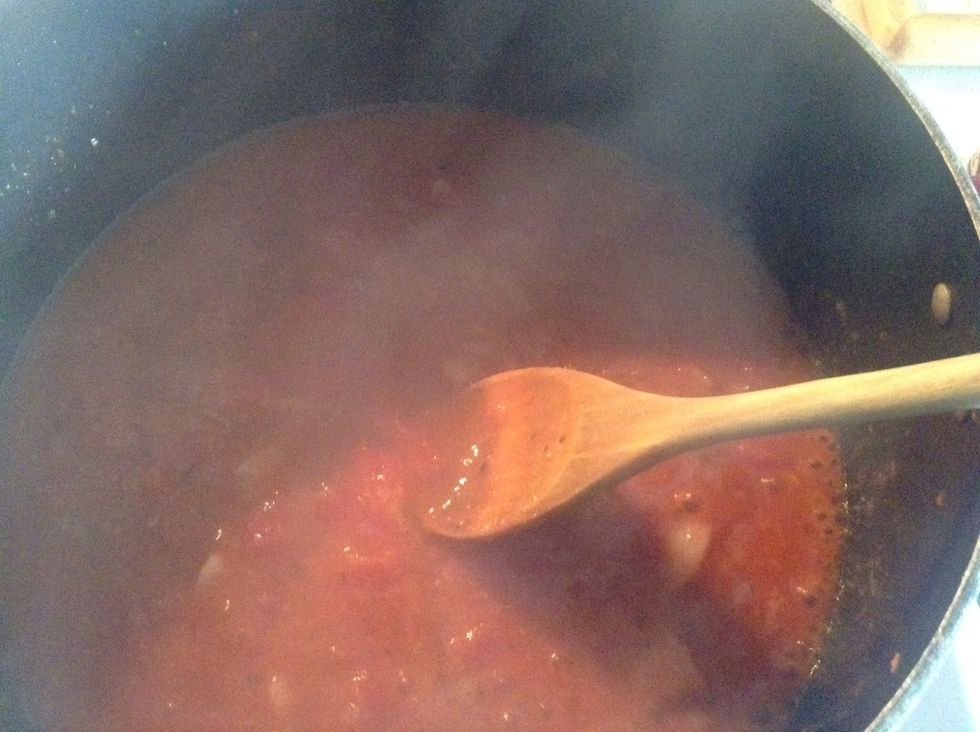 Mix together... Let reduce the sauce with wine for 6-7 min... Until you can't smell the alcohol..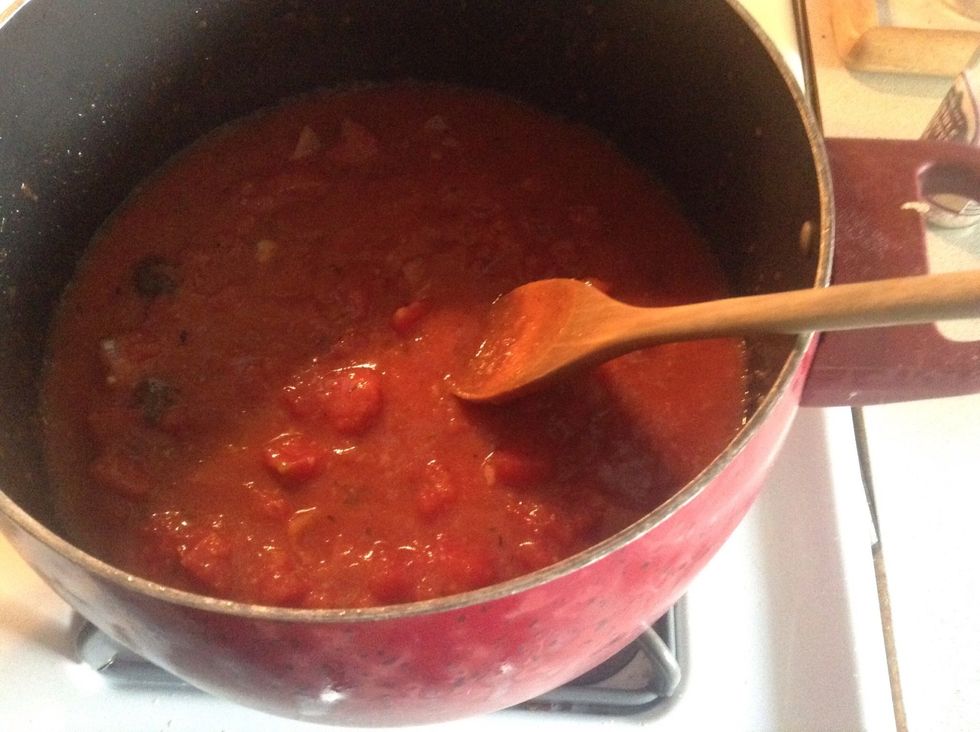 Mix together, add the remaining of the tomato diced can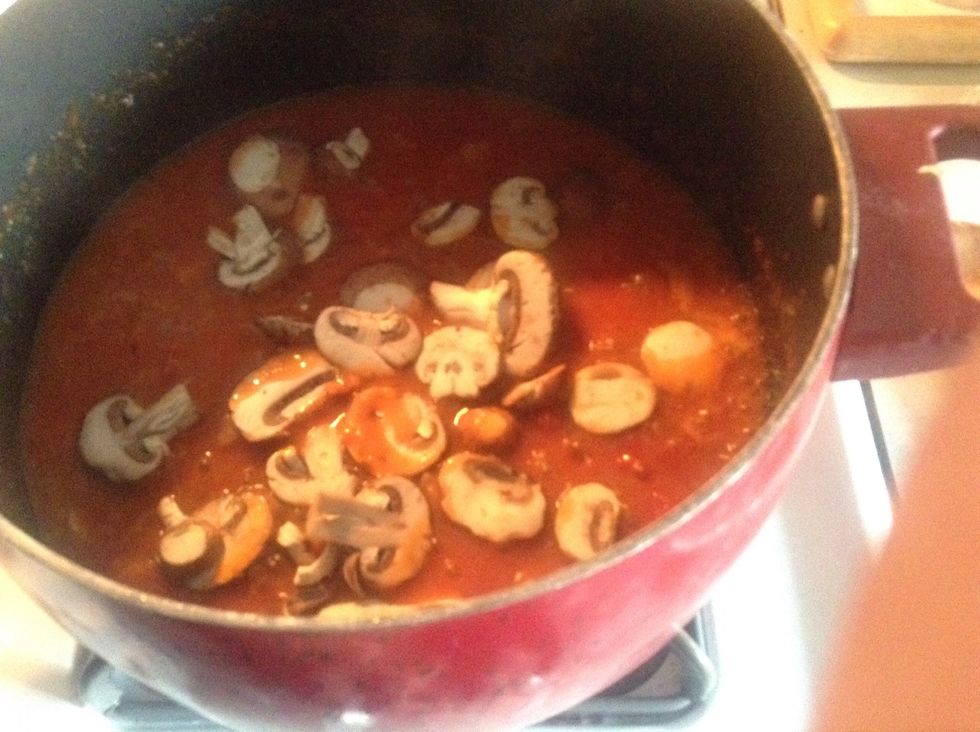 Add mushrooms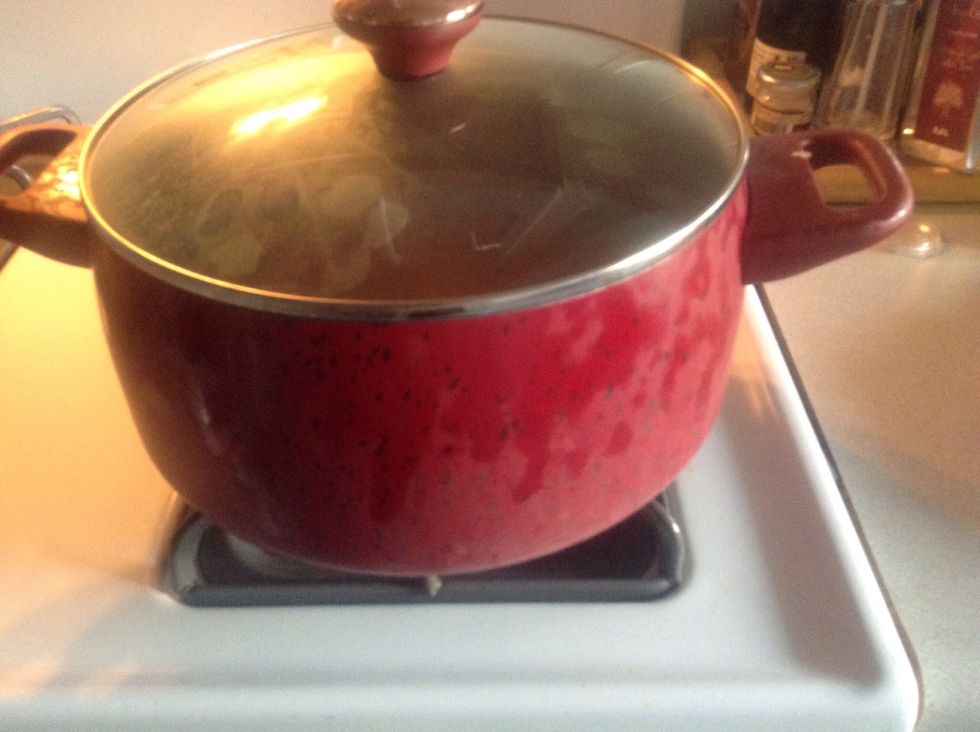 Cover for 10 min...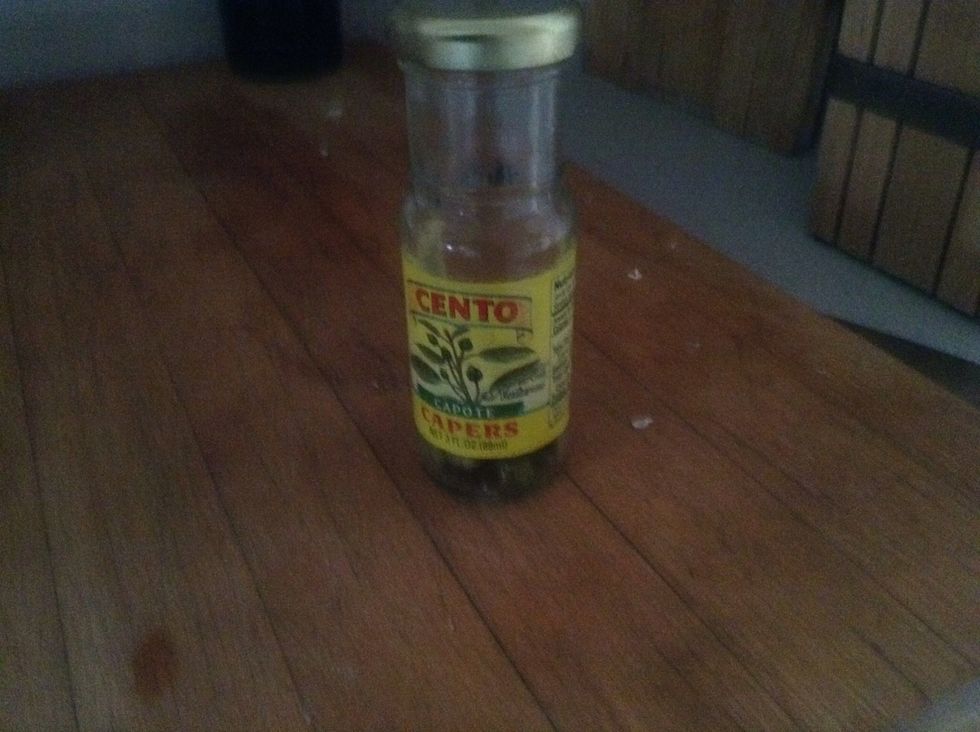 This is optional, but u can add few capers in the sauce.. This dish is meant to be strong in taste.. (Almost as much as garlic pasta) so the capers marry well..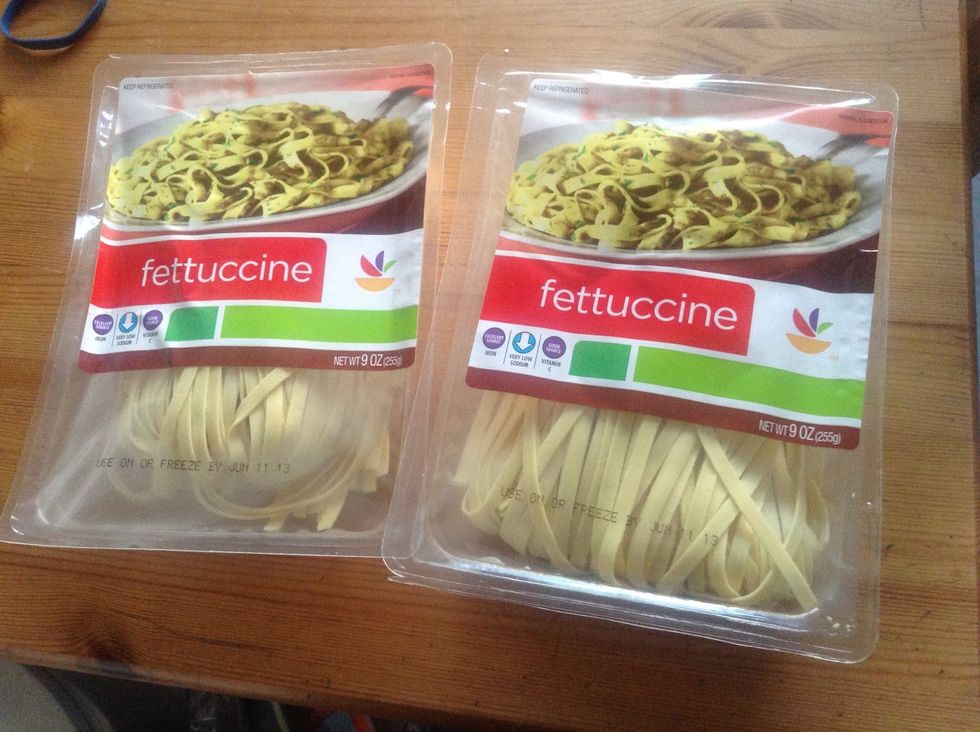 Prepare ur fresh pasta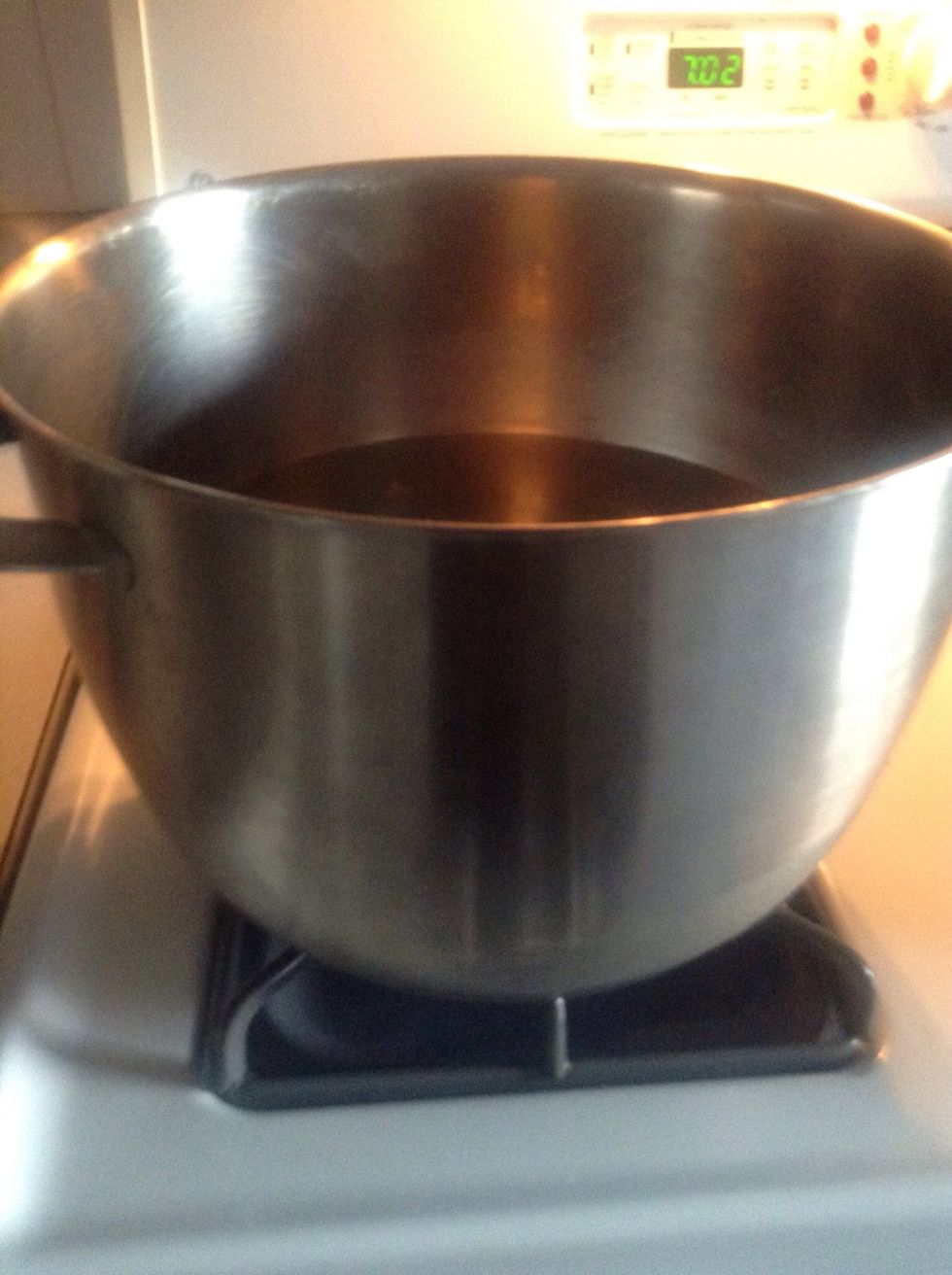 Bring the water to boil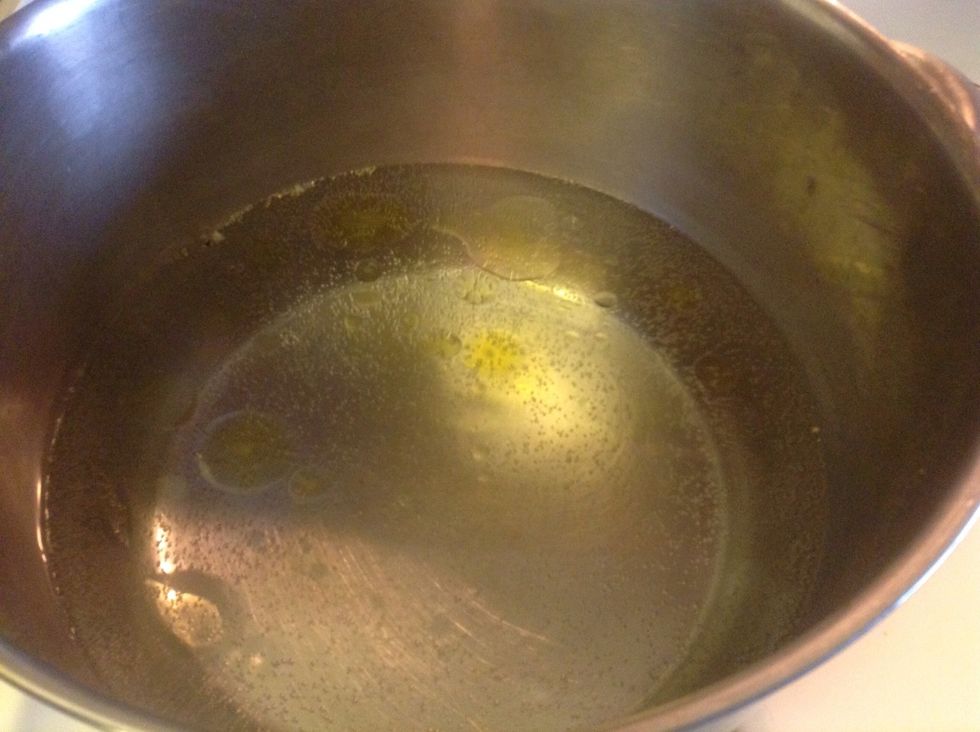 Add a tad of olive oil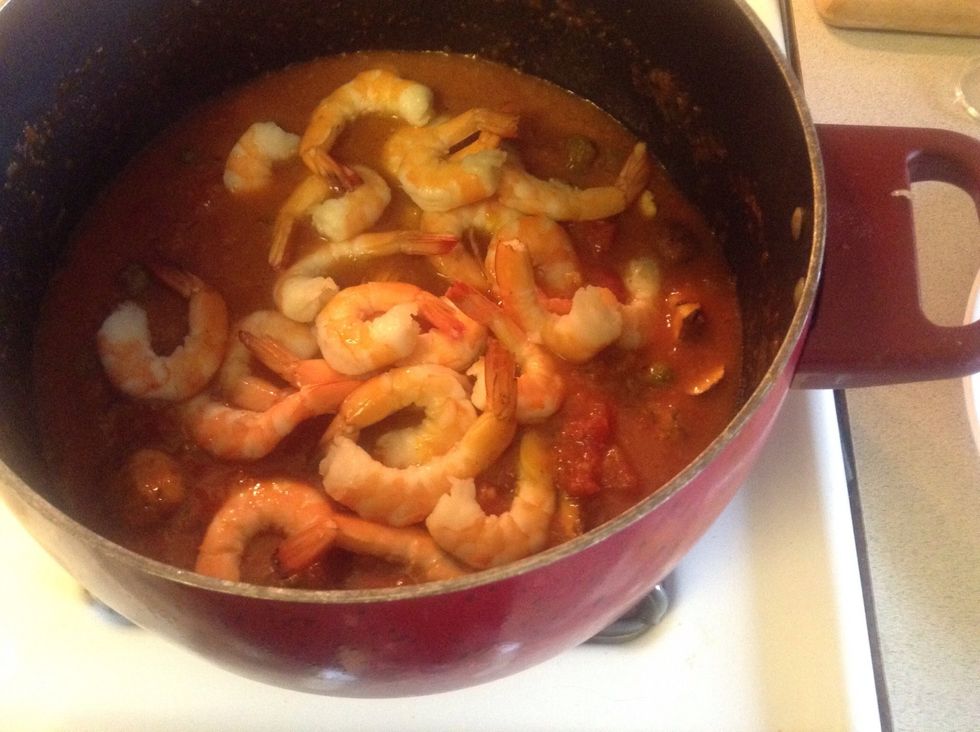 Add the cook shrimp to ur sauce, reduce the heat.. And cover.. This is mainly to heat the shrimp..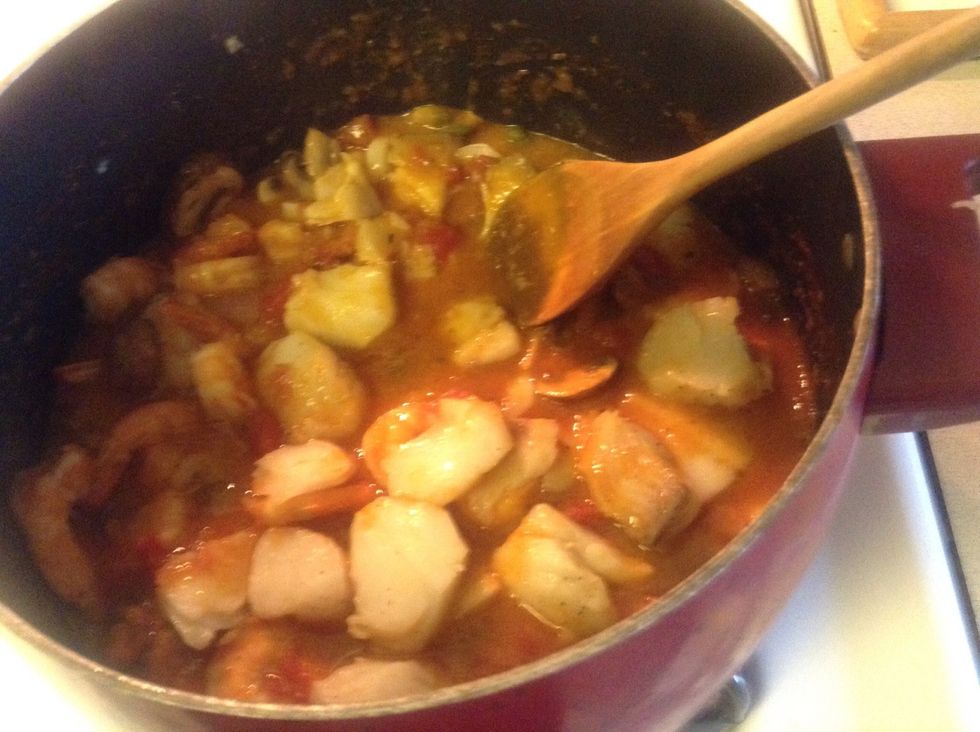 Add the fish pieces at the last minute. Turn off the heat and cover.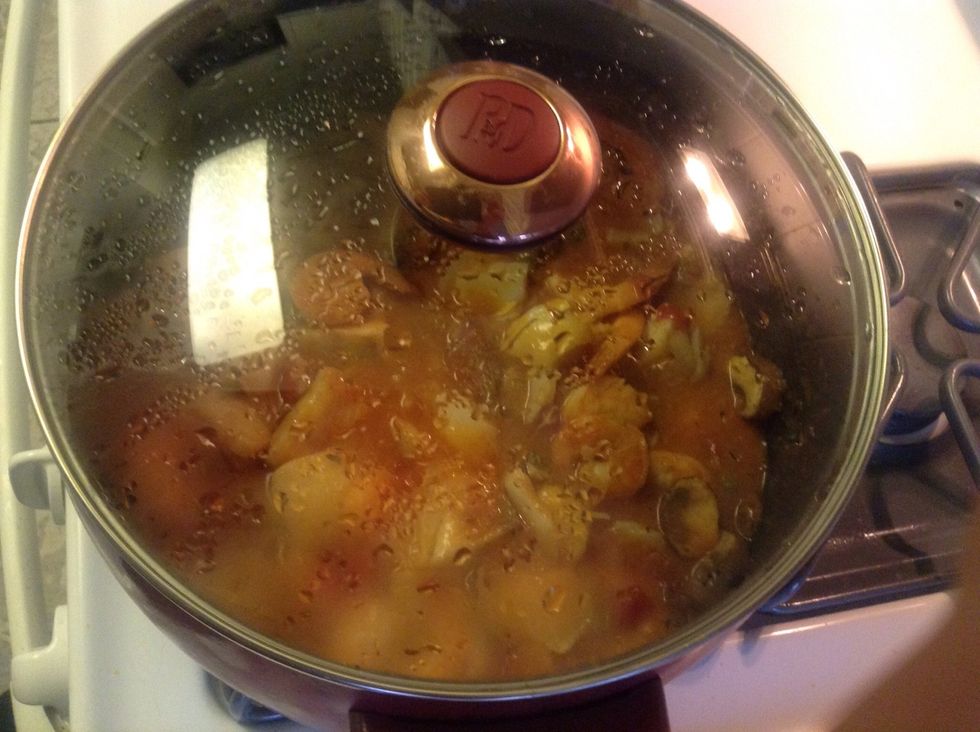 Let it cover just the time to cook your pasta.. The fish pieces will warming up.. And the sauce will be ready to use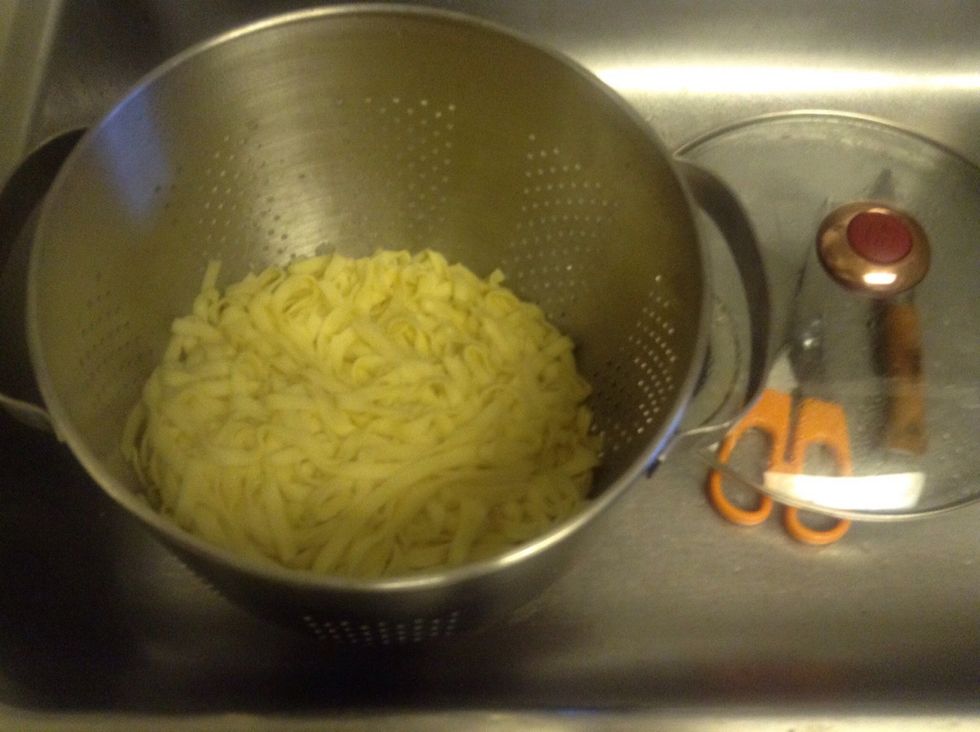 Drain the water from the pasta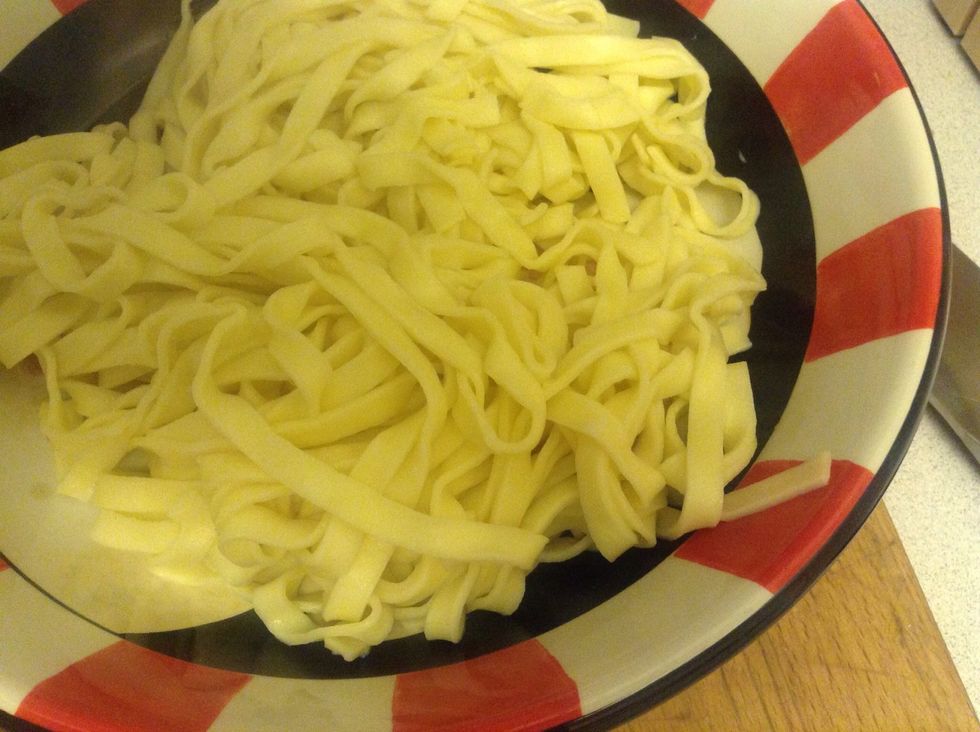 Add pasta in your plate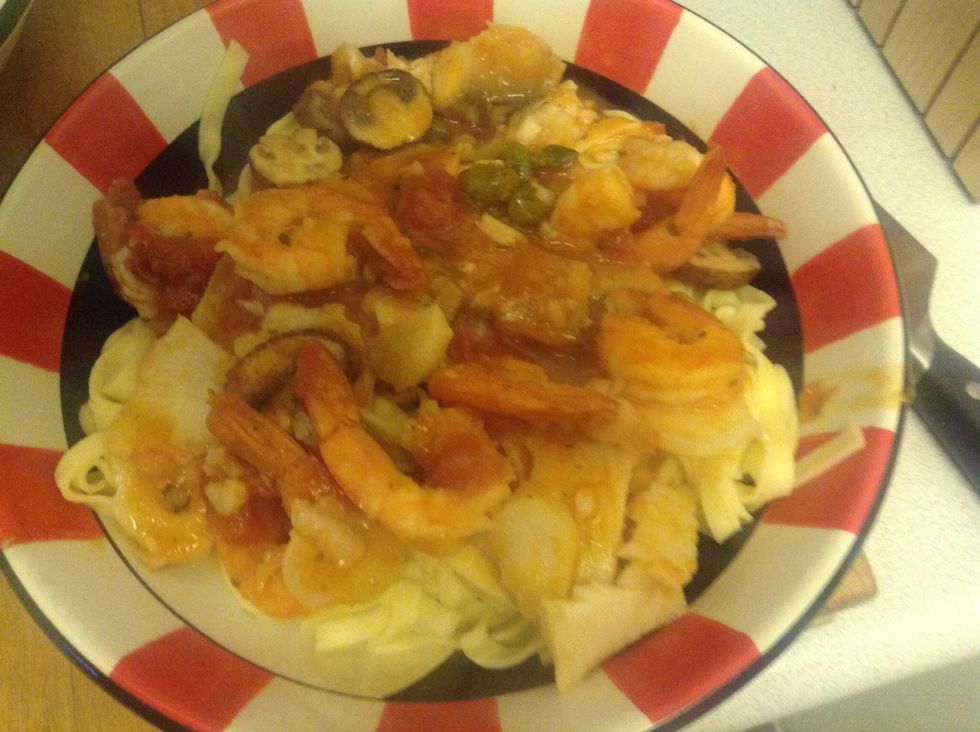 Cover with the sauce, my advice is not to mix the sauce and the pasta, as the fish pieces might "decomposed.."
Et voila!! Strong tasty garlicky fresh pasta!!
Fresh tagliatelle
Diced tomato can
Cod filet
Tilapia filet
Cooked shrimp
Shallots
Garlic
Olive oil
Fish broth
Vegetable broth
Mushroom
White wine (optional)
Capers (optional)
Angélique B
French, Scientist, Bohemian geek, Mushrooms addict\And as I post mom's recipe ... Pictures of both of us ;)