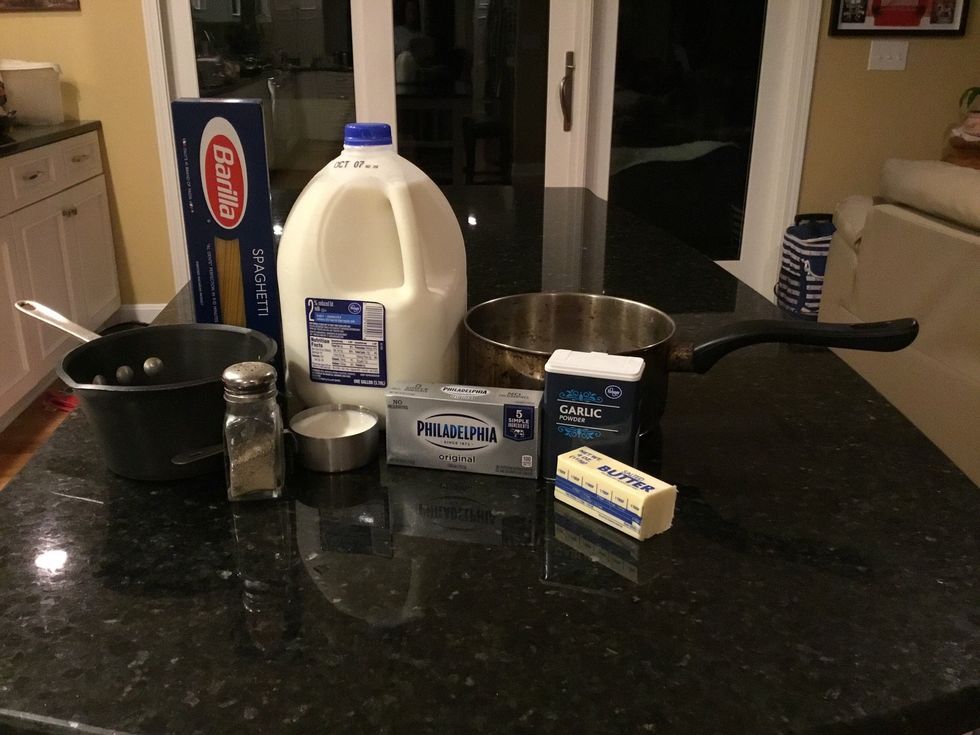 Gather all materials.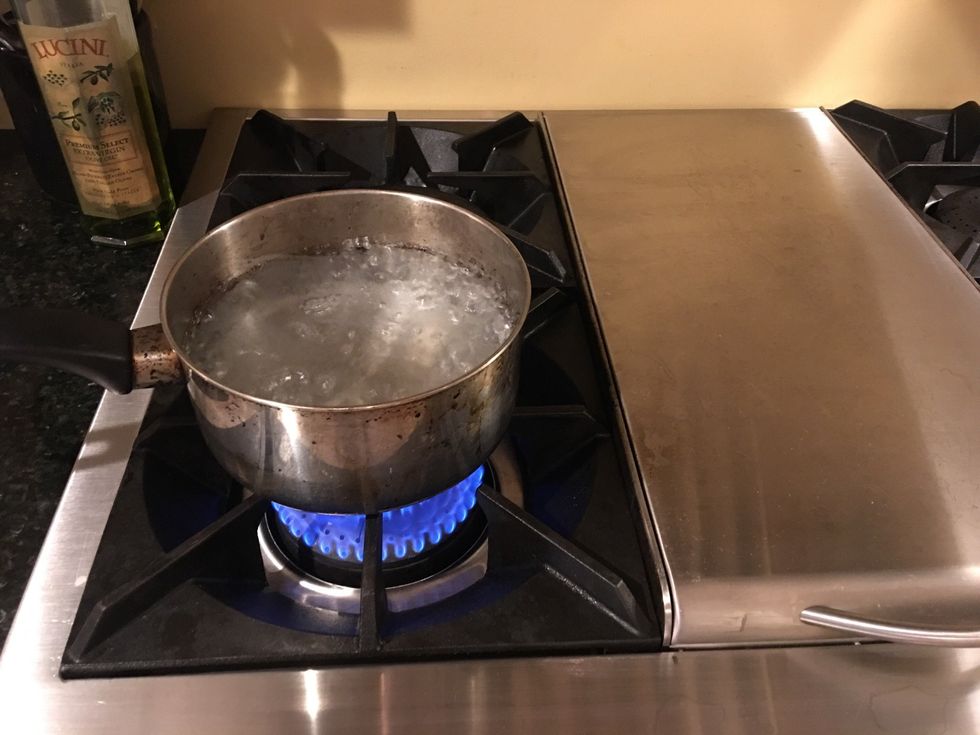 Fill one pot up about three quarters of the way, and put pot on stove. Turn on the stove to medium heat and let the water sit till it starts boiling.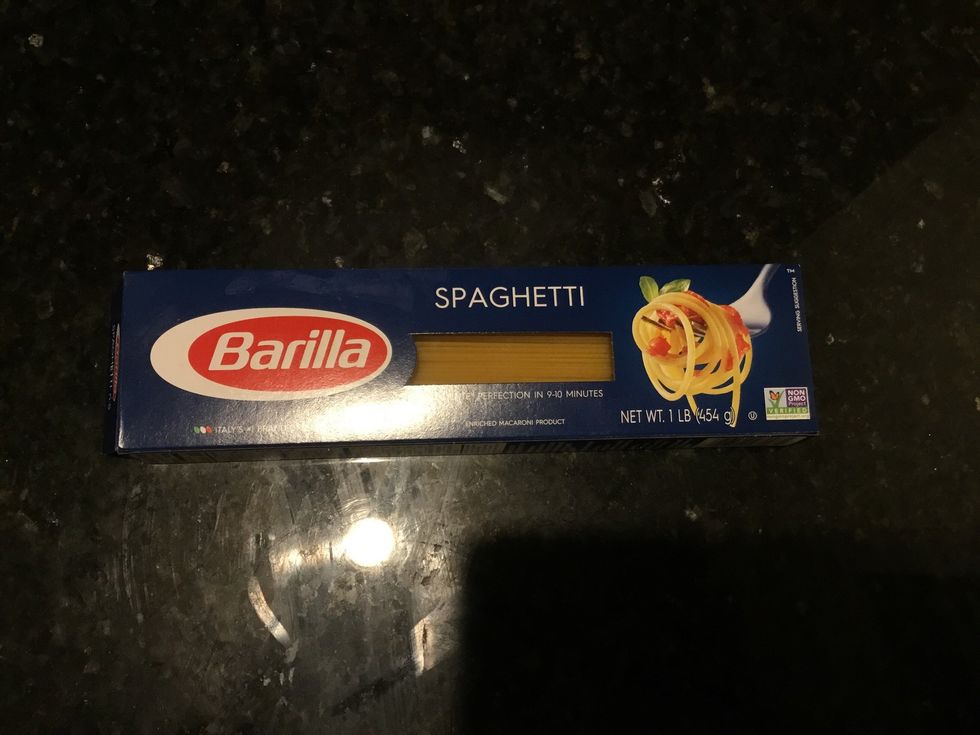 Then add spaghetti to the boiling water, I would suggest enough pasta for 4 people.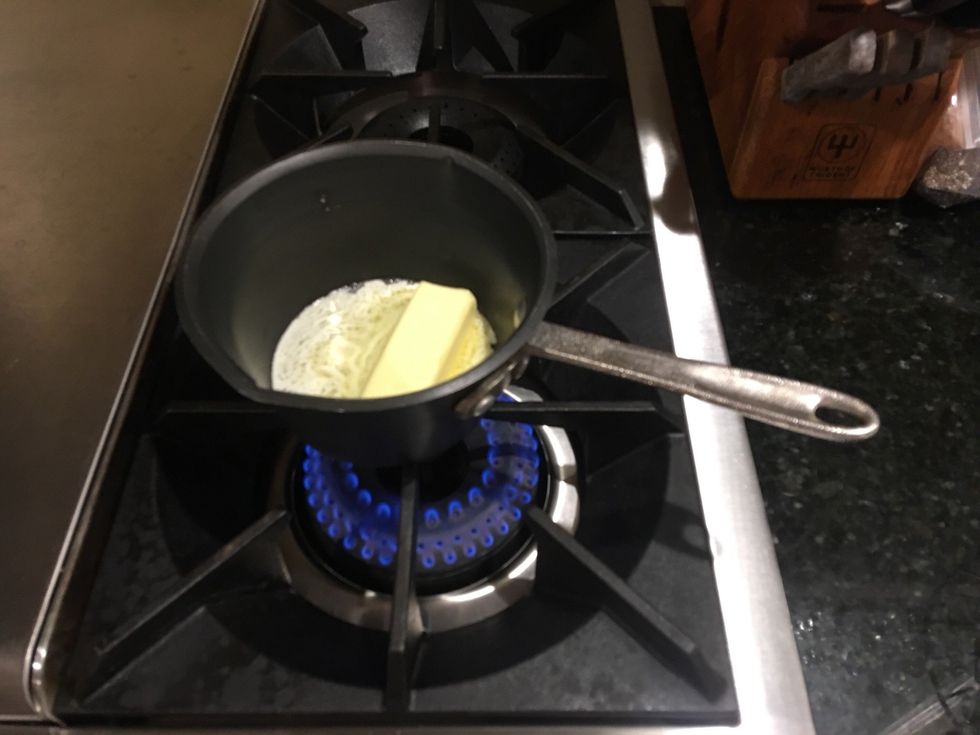 Then while the pasta is cooking, melt 6 tablespoons of butter in the other pot.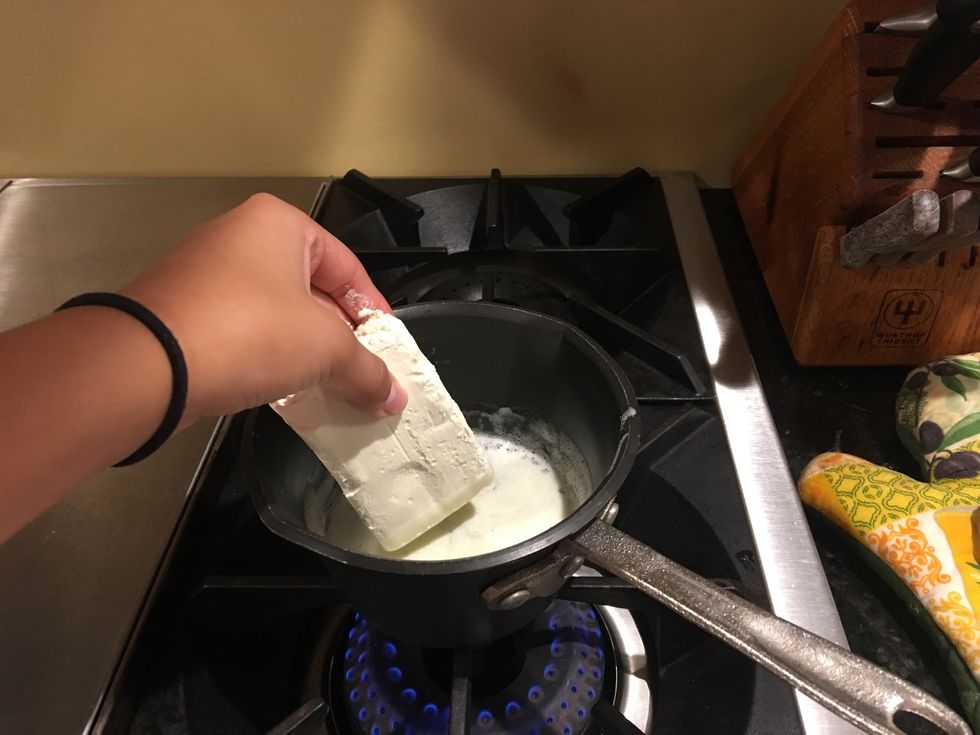 In the pot with the butter, add 1 package of cream cheese.
After the cream cheese, add 1/2 cup milk.
Stir thoroughly till mixture is all one consistency.
Add 1/2 a teaspoon of garlic powder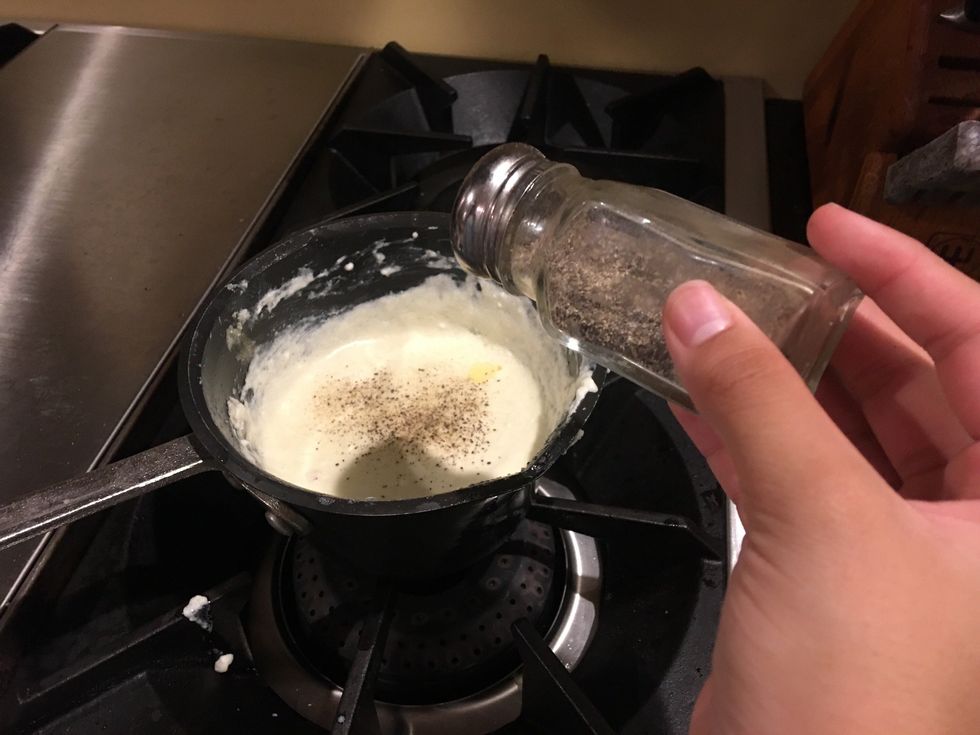 Add pepper to your liking and stir all together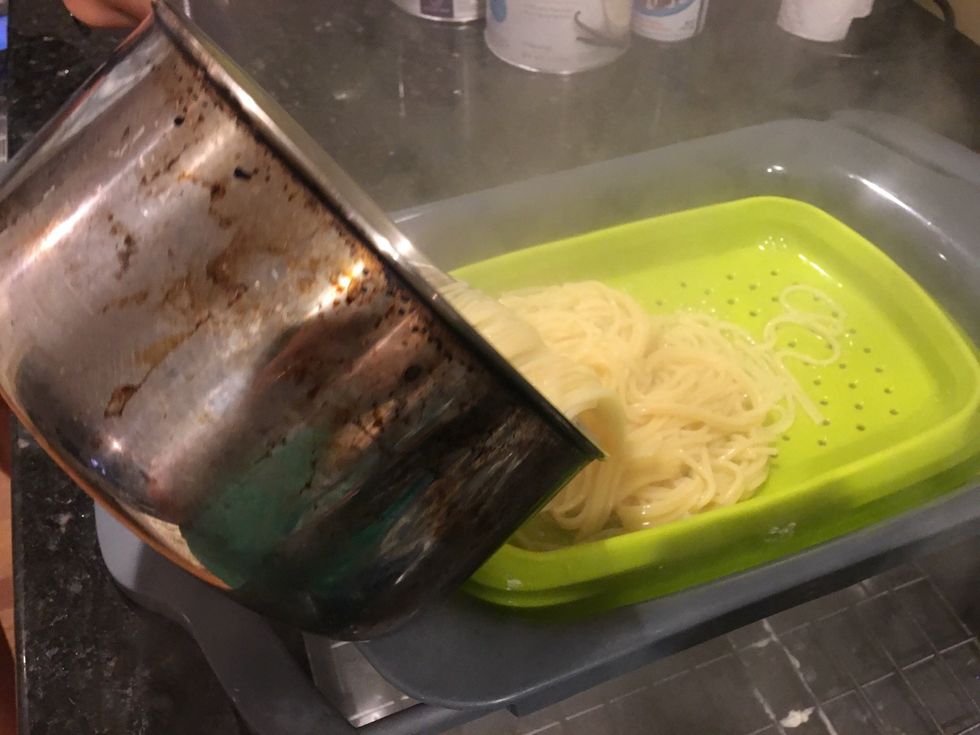 Drain the pasta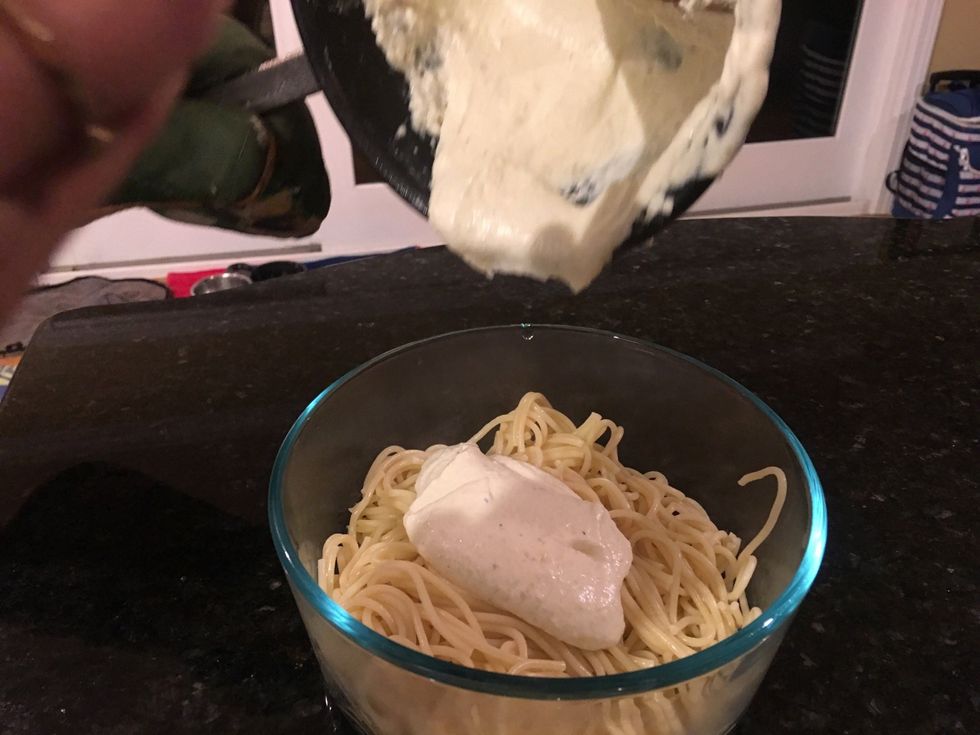 Combine the pasta and the alfredo in a container or on a plate and serve!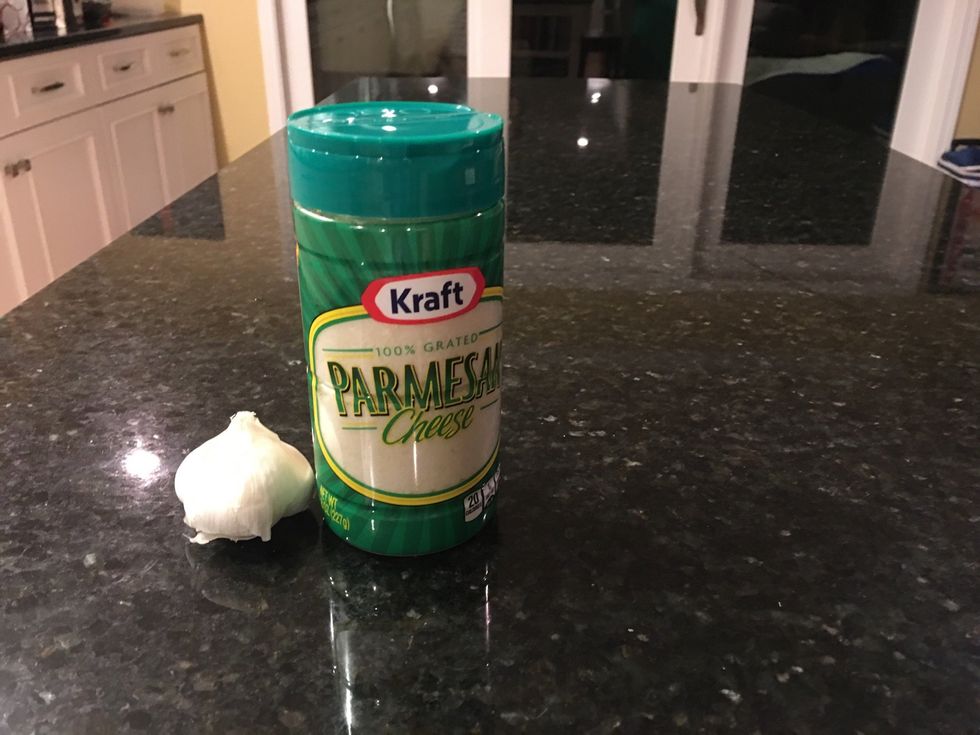 Some additional options for the sauce including adding some fresh garlic and Parmesan cheese
2 pots
spagetti pasta
6 tablespoons of salted butter
1 pack of cream cheese
1/2 cup of milk
1/2 teaspoon of garlic powder
pepper
water