How to cook (fermented red beancurd) fried chicken
Cook (Fermented Red Beancurd) Fried Chicken
298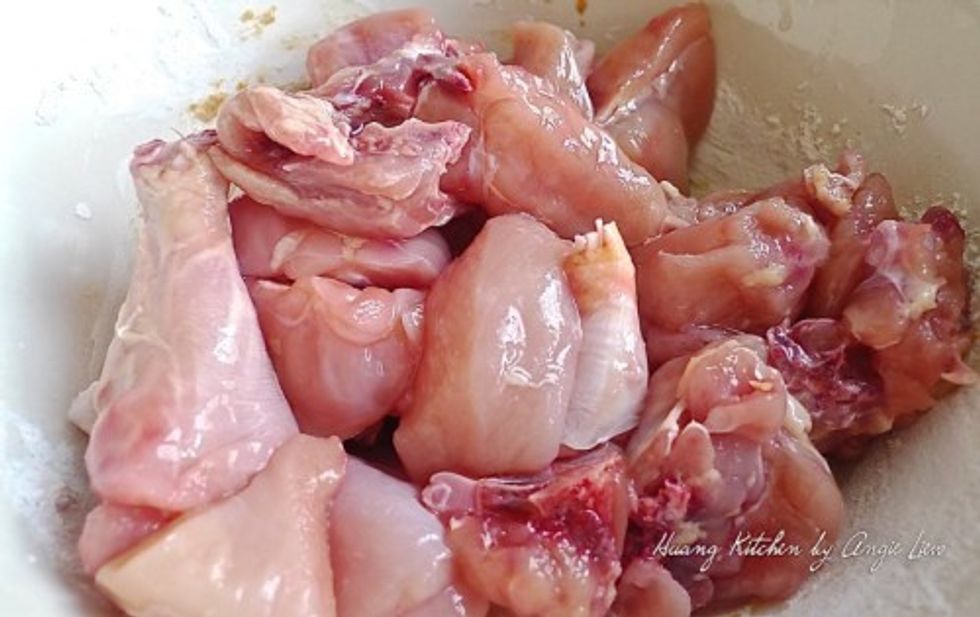 First cut chicken into pieces.
Prepare the ingredients needed to marinade the chicken.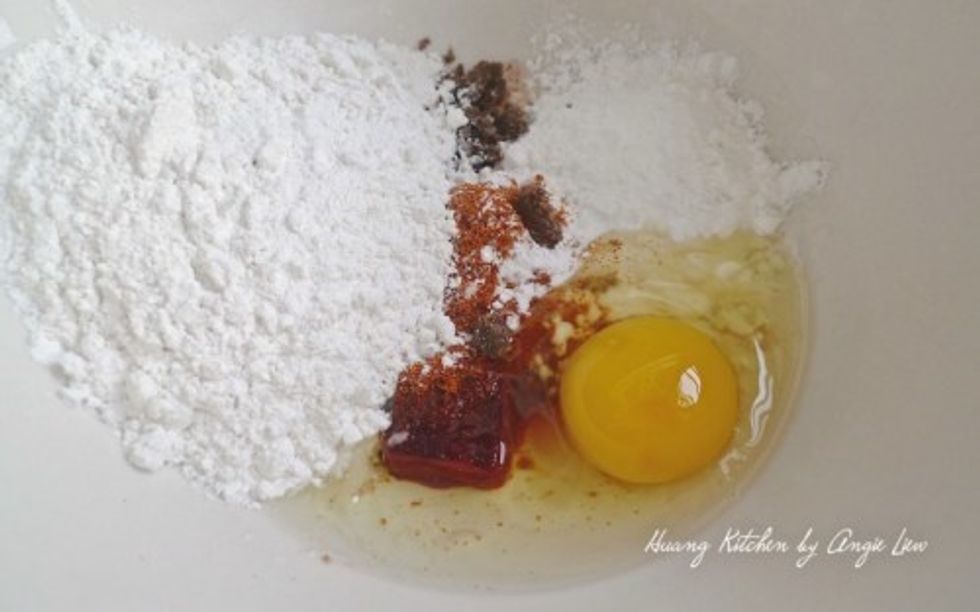 Mix well all the ingredients (marinade) in a small bowl.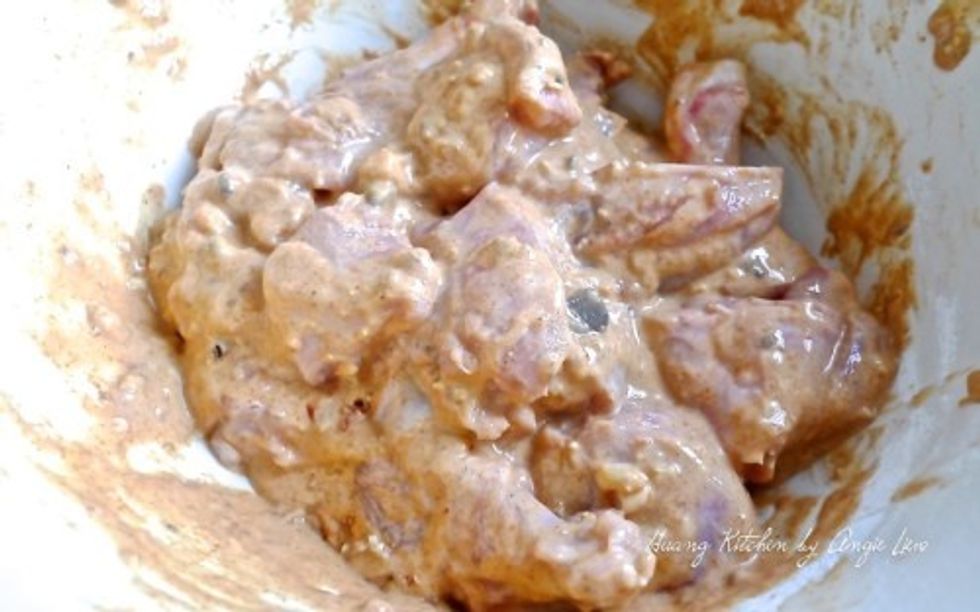 Combine the cut chicken with the marinade in a big bowl or container. Leave to marinade preferably overnight or at least 3 hours.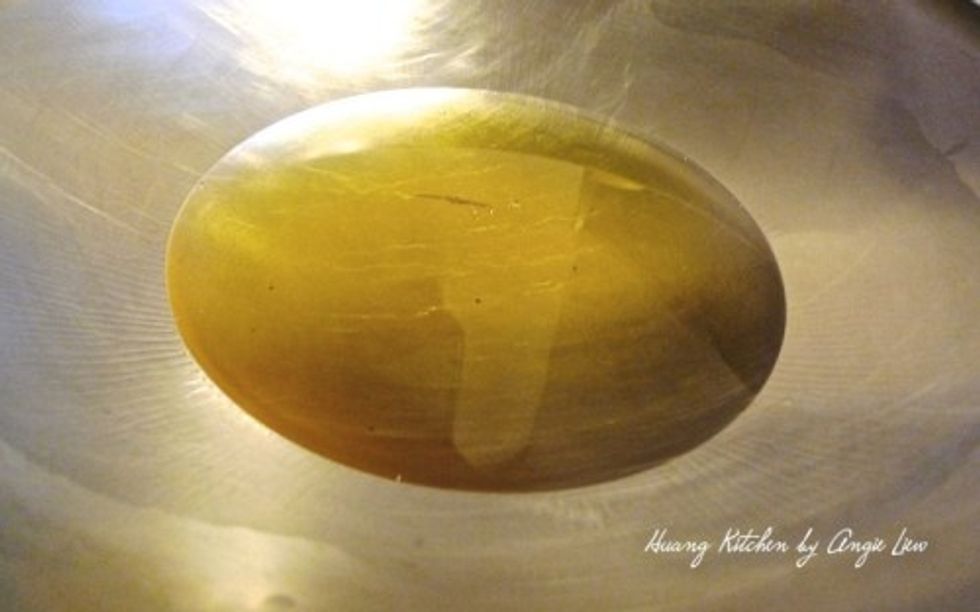 To fry the chicken, heat up oil in wok until very hot. Then lower the temperature.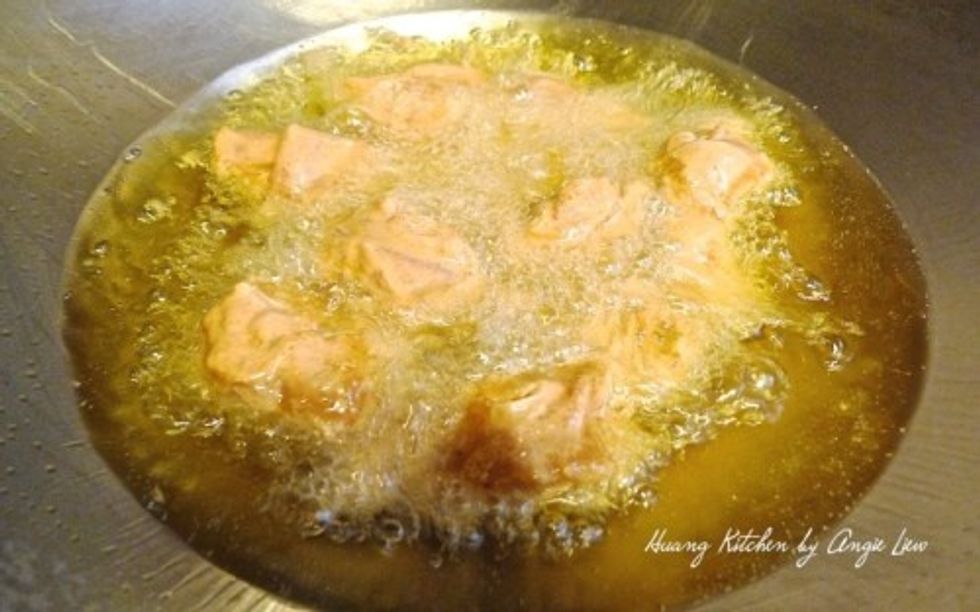 In batches, add in the marinated chicken, one by one into the hot oil.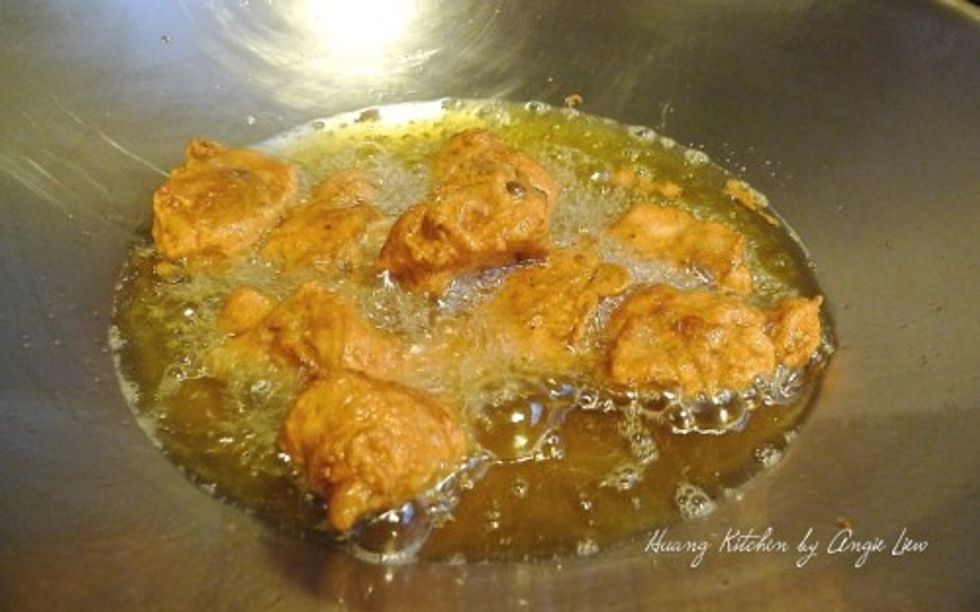 Turn and fry the chicken on the other side until done.
Drain the fried chicken on strainer.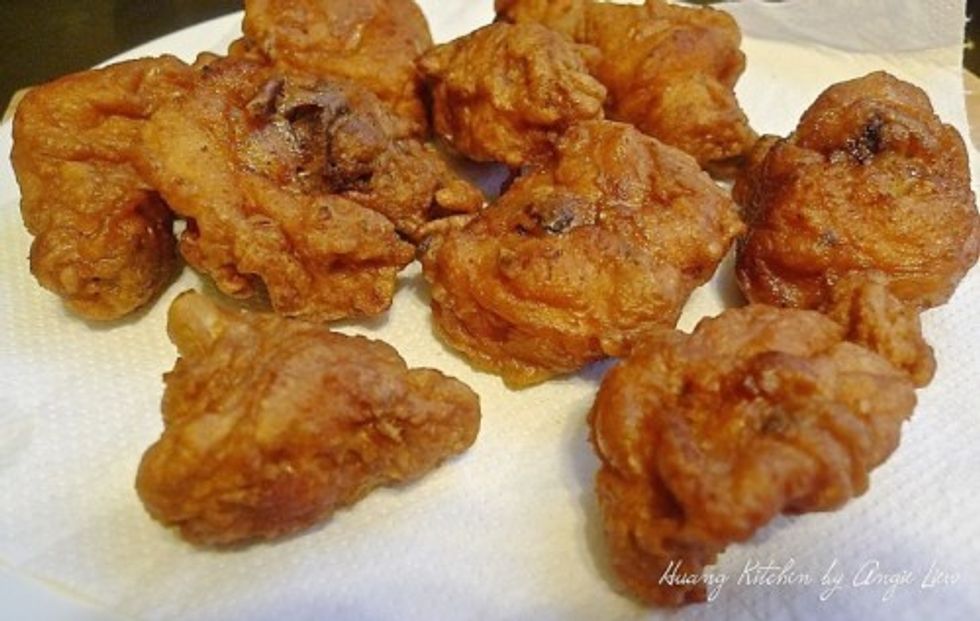 Remove onto kitchen paper to drain. Continue to fry the second batch of chicken until done.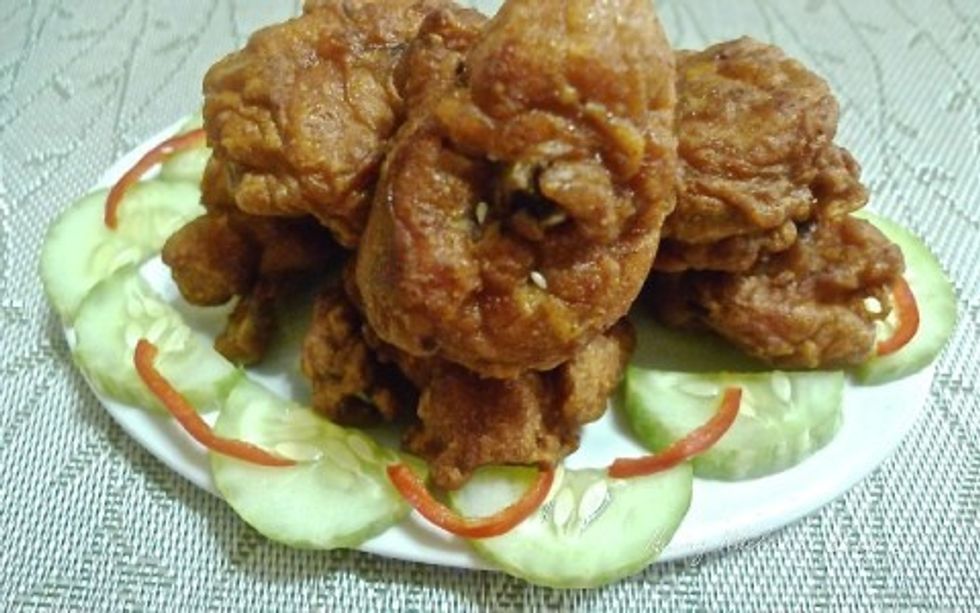 And we're done! Transfer onto serving plate, garnished and serve immediately.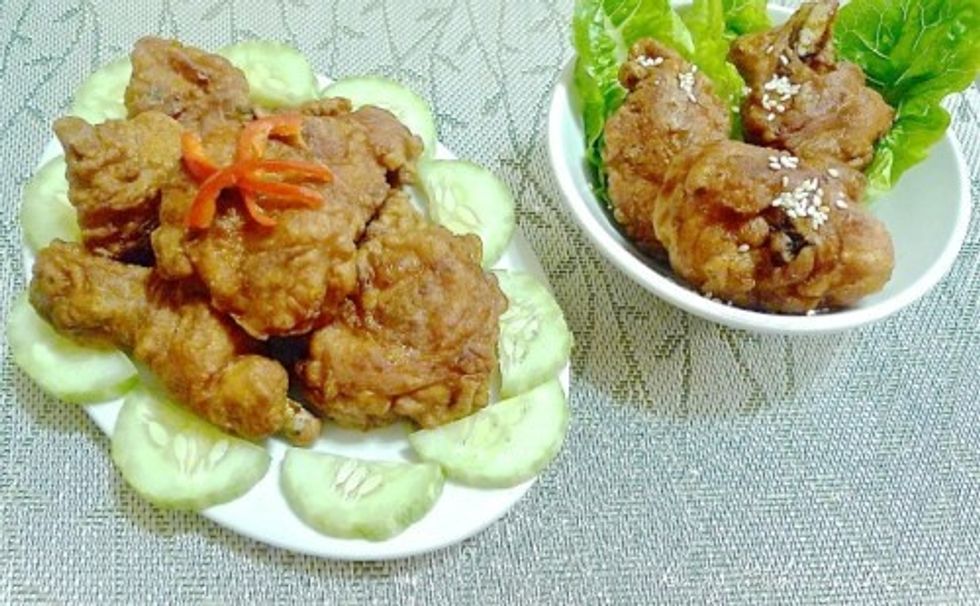 This is certainly something special and very Asian too. SO ... ENJOY! More on this recipe at http://www.huangkitchen.com/nam-yue-fermented-red-beancurd-fried-chicken/
1.0kg Chicken (Whole legs)
1.0Tbsp Garlic, minced
20.0g Sugar
20.0g Shrimp paste
1.0 egg
100.0g Rice flour
40.0g Potato starch
10.0g Chili powder
1.0 red fermented beancurd
1/2tsp Salt
Huang Kitchen
For more step-by-step recipes and cooking tips, visit my website at \nhttp://www.huangkitchen.com