Use a food processor and roughly process onion, garlic, ginger and green chillies. This is such an aromatic combination and is the start of our flavor building block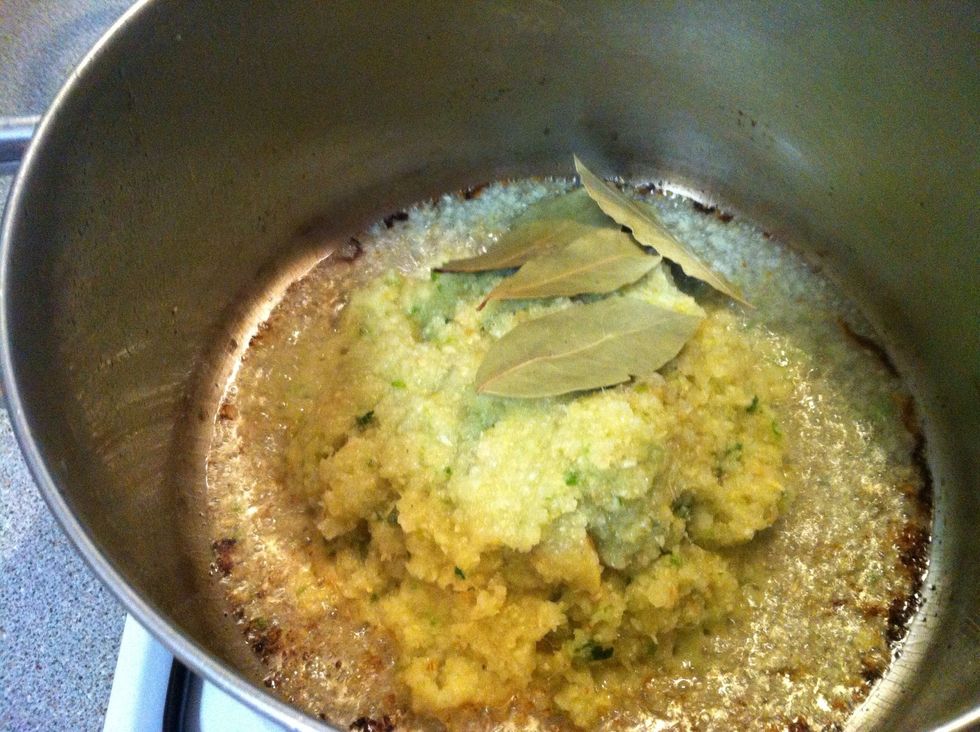 Heat a karhai or large casserole with vegetable oil. Add the onion mixture and bayleaves.
Cook until its caramalised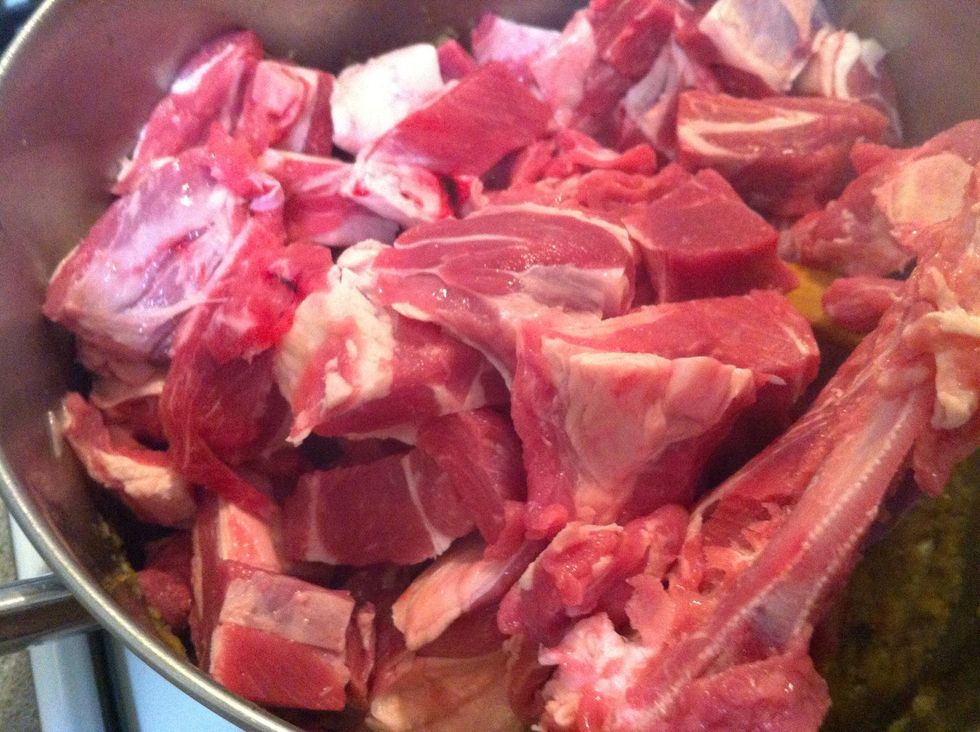 Add cubed lamb
Stir the caramalised mixture through. Allow the meat to brown.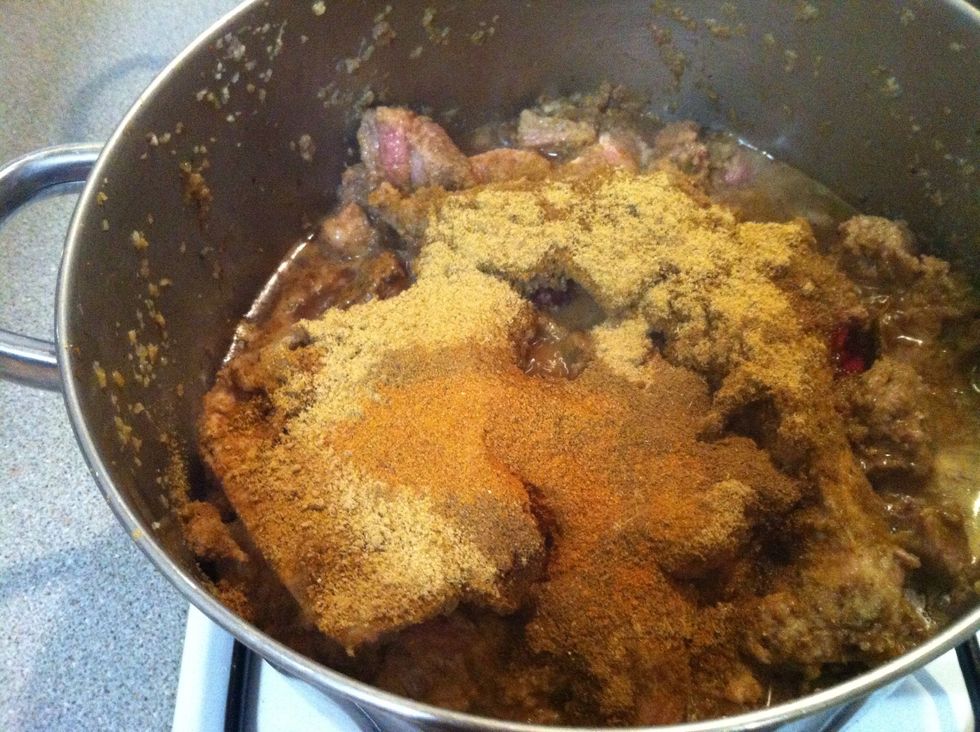 After 20 minutes of cooking add all the remaining spies. Ensure its coated on the lamb cubes. Cook for 45 minutes.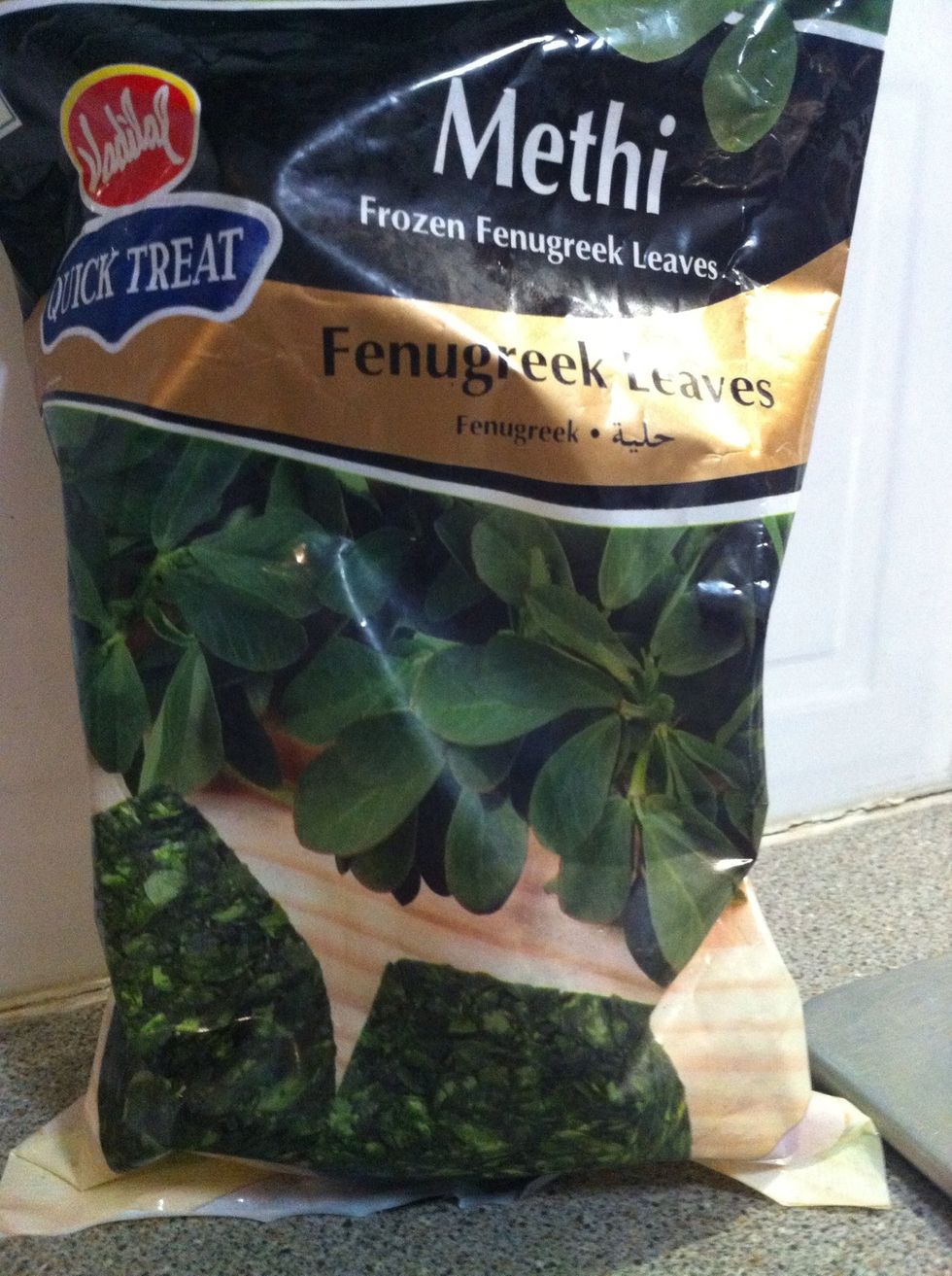 When the spices catch to the bottom of the pan- add a little water. Perhaps 1/4 cup at a time.This is a dryish dish. Gently stir in methi leaves or fenugreek leaves.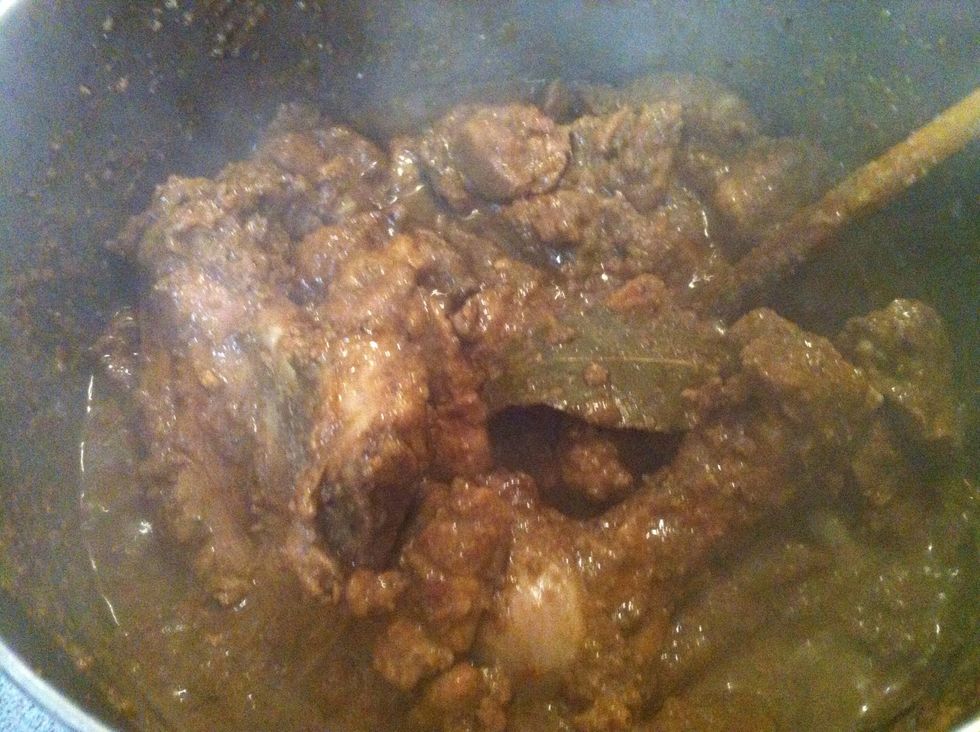 This is how it looks before adding the leaves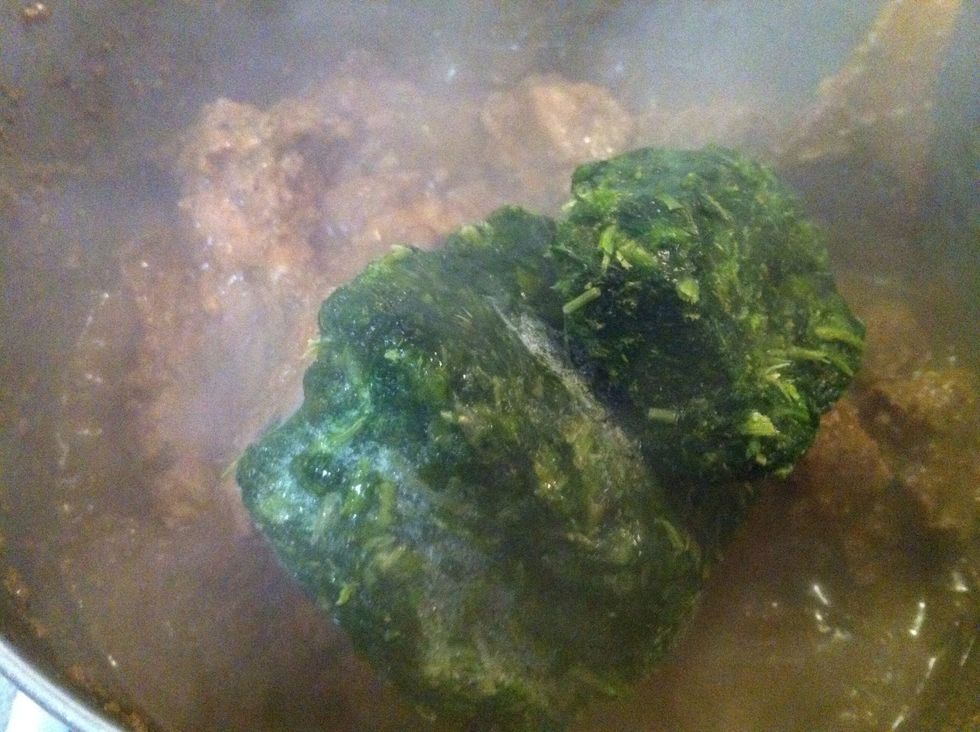 Now add the fenugreek leaves. Cook for a further 15 minutes and the dish is done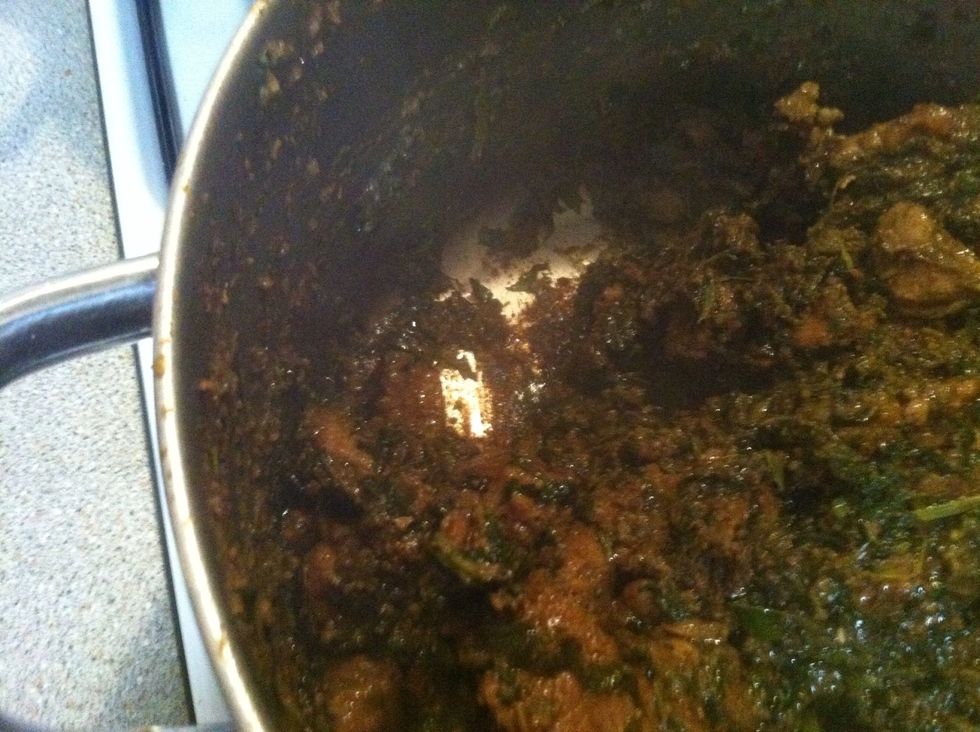 I have pushed some of the lamb to the sides. You can see the base of my karhai or casserole - just to get an indication how dry it is.
Now as it cools down - the oil will separate from the lamb. The sauce will turn into a rich olive green colour. Enjoy this with paratha, chapathi or rice.
4.0 Medium onions
4.0 Garlic cloves
8.0cm Ginger
2.0 Green chillies (seeded)
1/2c Oil
4.0 Bay leaves
2.0kg Lamb shoulder cubed
2.0Tbsp Ground coriander
1.0Tbsp Ground Cumin
1.0tsp Garam Masala
1/2tsp Chilli powder
2.0tsp Salt
1/2tsp Ground black pepper
2.0tsp Malt vinegar
300.0g Fresh or frozen fenugreek leaves