How to cook fava beans casserole. vegan
We have a meatless day a week, and this is one of our favourites.
70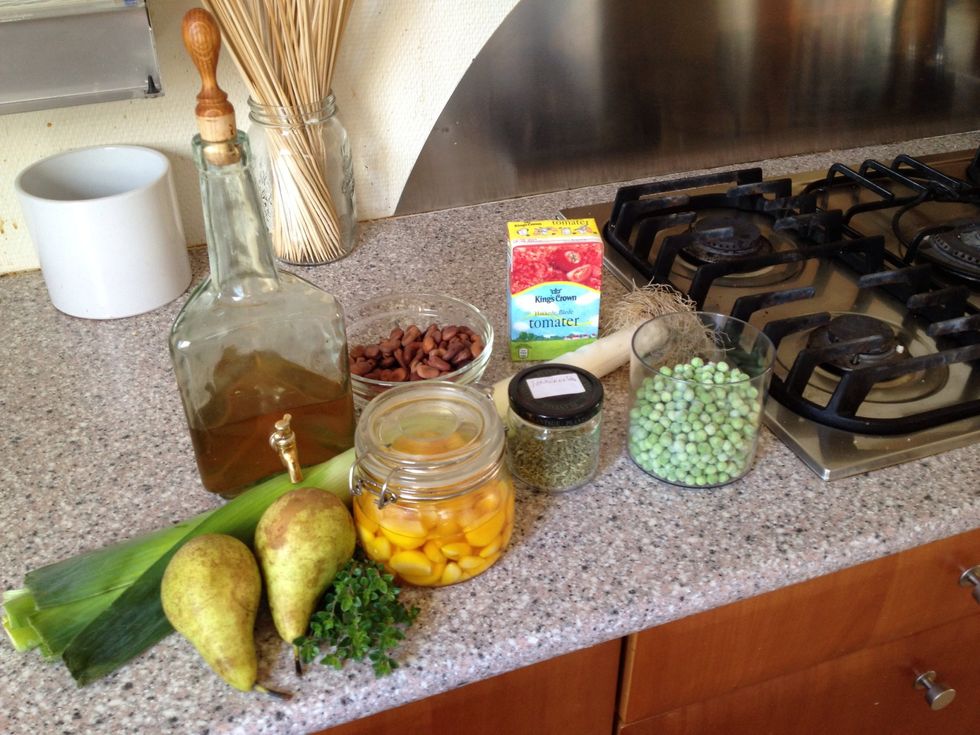 I keep my garlic in oil, this way I have garlic cloves and garlic oil with one stone.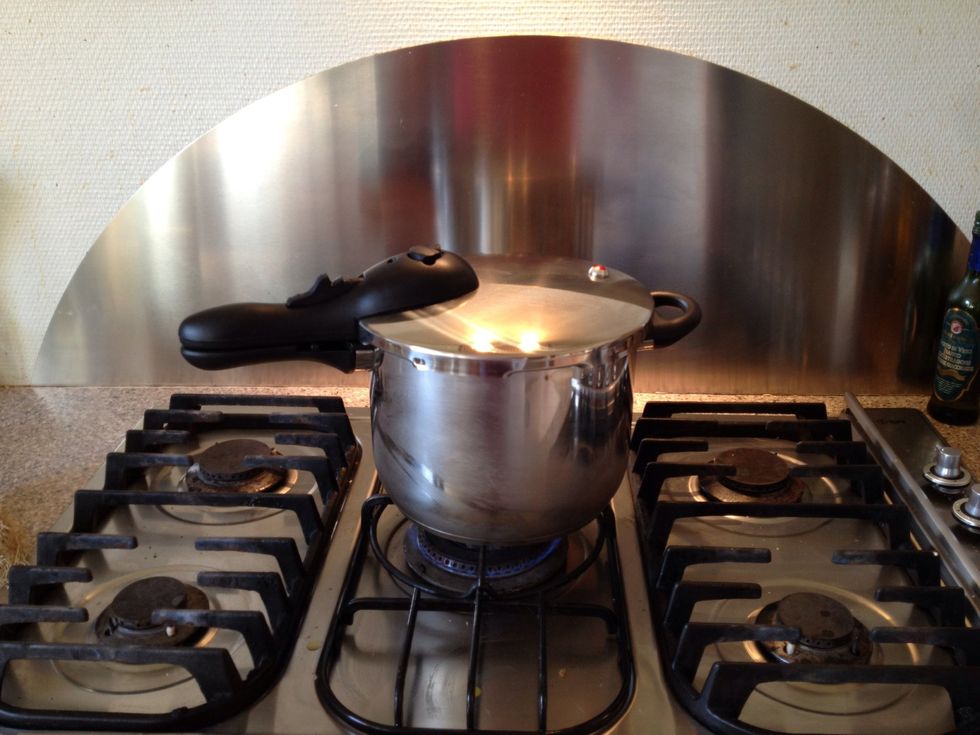 I boil the beans for 1 min. in my pressure cooker, and they are done. No soaking over night. I do take the skin off because I don't like it.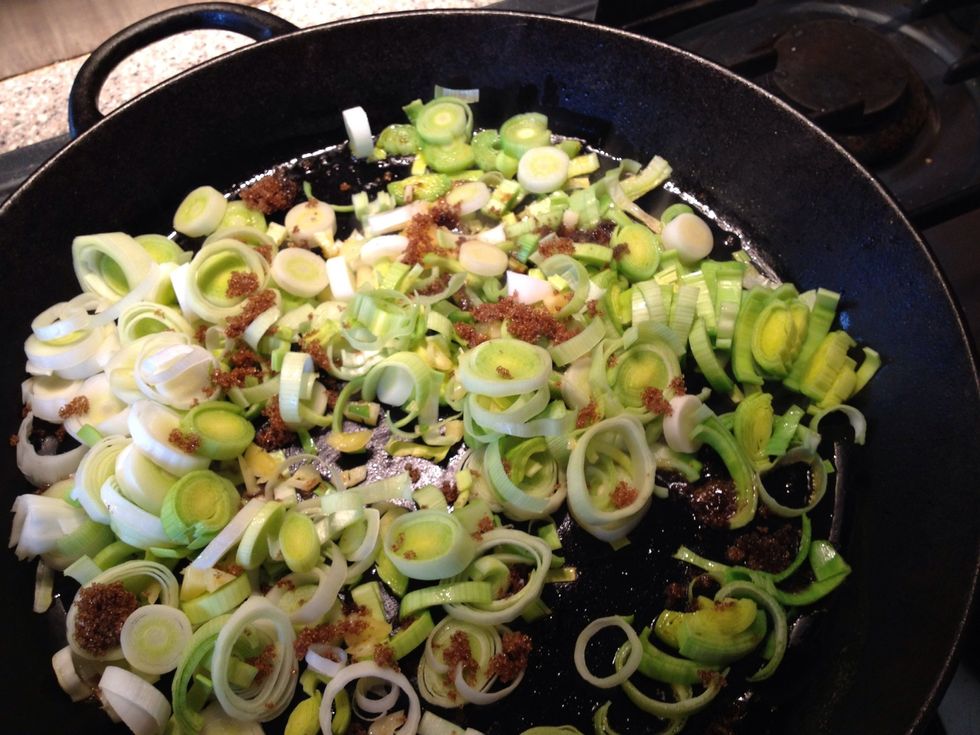 Sprinkle brown sugar over the leeks and the finely chopped garlic. Roast until the leeks have...................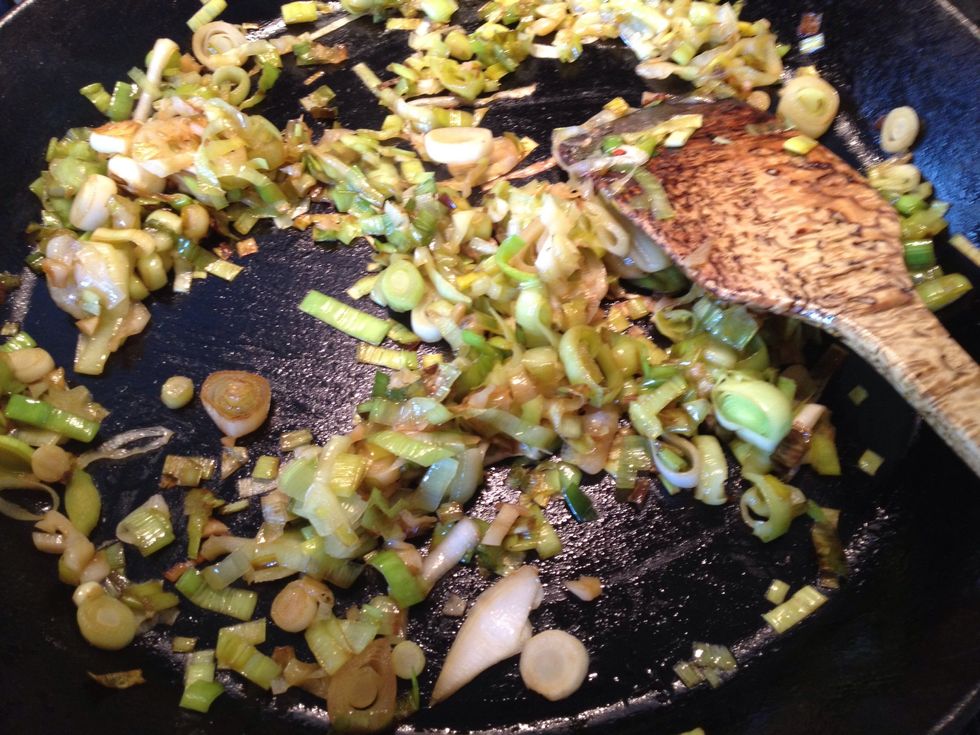 Caramelised.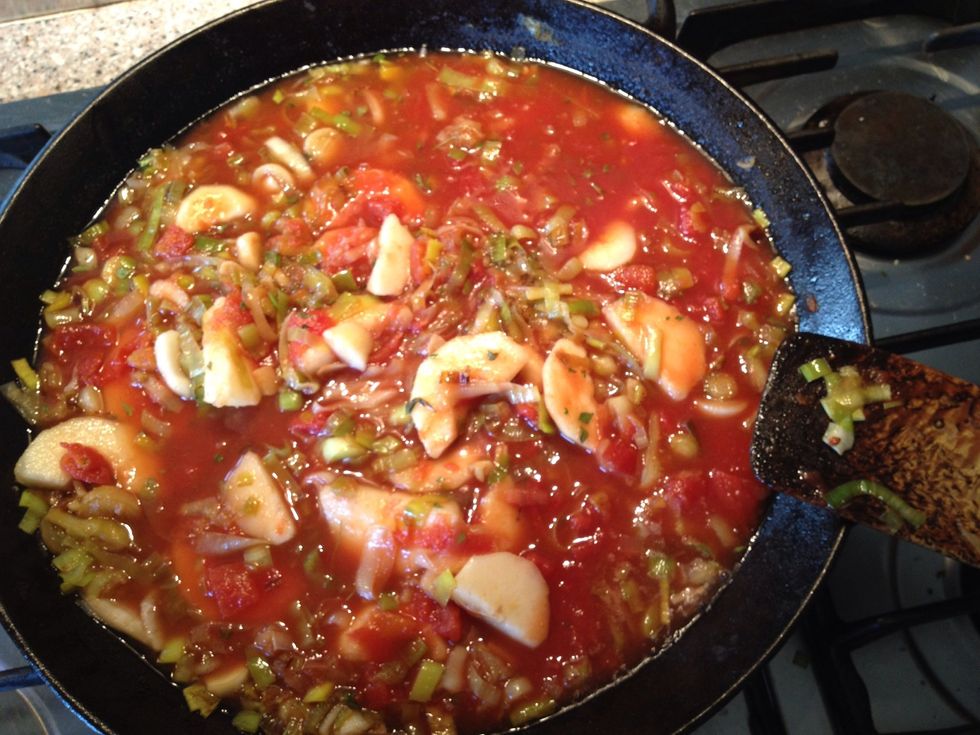 Add pears, tomatoes, thyme, fennel seeds, apple cider vinegar and water. Reduce to half. It takes 8-10 min.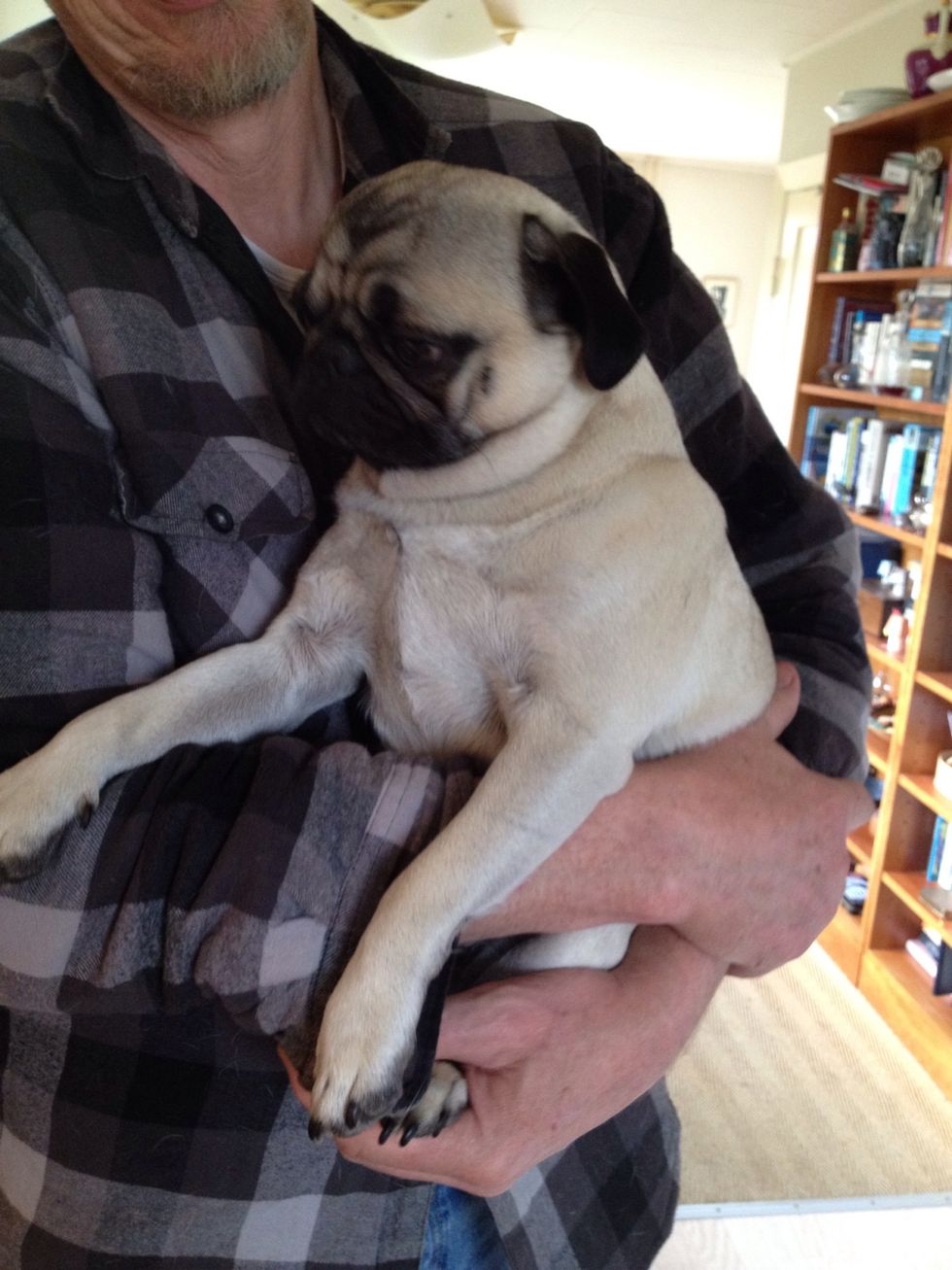 Reducing food !!!! Shocking.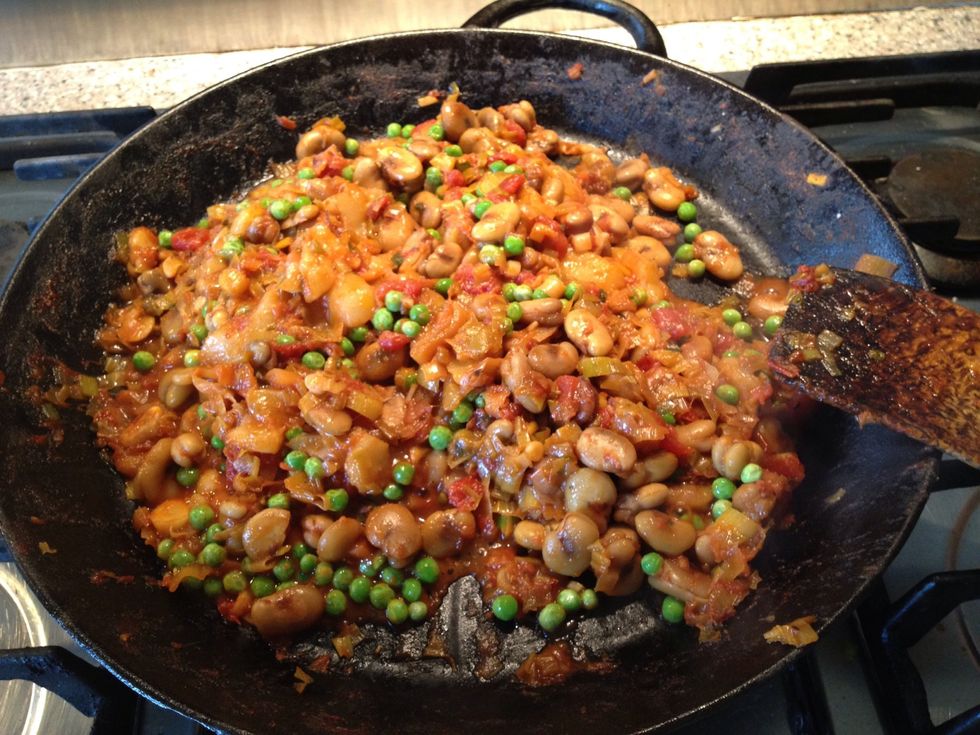 Add fava beans and peas. My peas were frozen. Cook for 5 min. And serve.
Serving suggestion
250.0g Dried Fava beans
2.0tsp Rapeseed oil
2.0 Cloves Of garlic
2.0 Leeks
2.0tsp Brown sugar
2.0 Pears
1.0 Tin of chopped tomatoes
1.0tsp Fennel seed
100.0ml Apple cider vinegar
200.0ml Water
150.0g Peas
1.0bnch Thyme
Salt and pepper