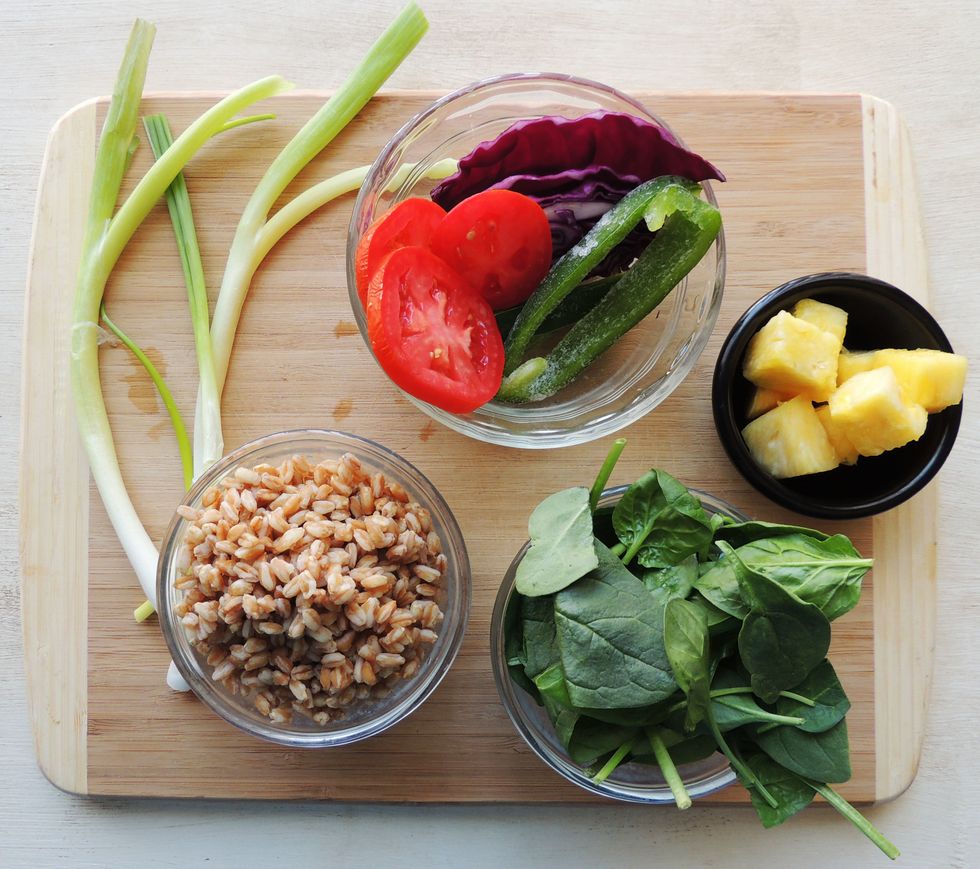 Cook the farro to the texture you prefer. Packaging will provide instructions. Grab a cup of spinach, couple of green onions, cabbage leaf or 2, bell pepper and a handful of pineapple.
Dice and add all the ingredients, except the cooked farro, to a skillet. Sautee the veggie / fruit medley with some coconut oil until you reach the desired texture (typically just a few minutes).
Once medley is cooked, add farro to skillet and stir for a moment to combine flavors. Transfer to serving dish and add a side of chopped tomatoes, parmesan or any other healthy topping.
1/2c Farro
1.0c Spinach
1/2c PIneapple
1/4c Onion
1/4c Bell Pepper
1.0 Cabbage Leaf