How to cook fantastic zuchhini & spinach lasagna
Cook FANTASTIC Zuchhini & Spinach Lasagna
17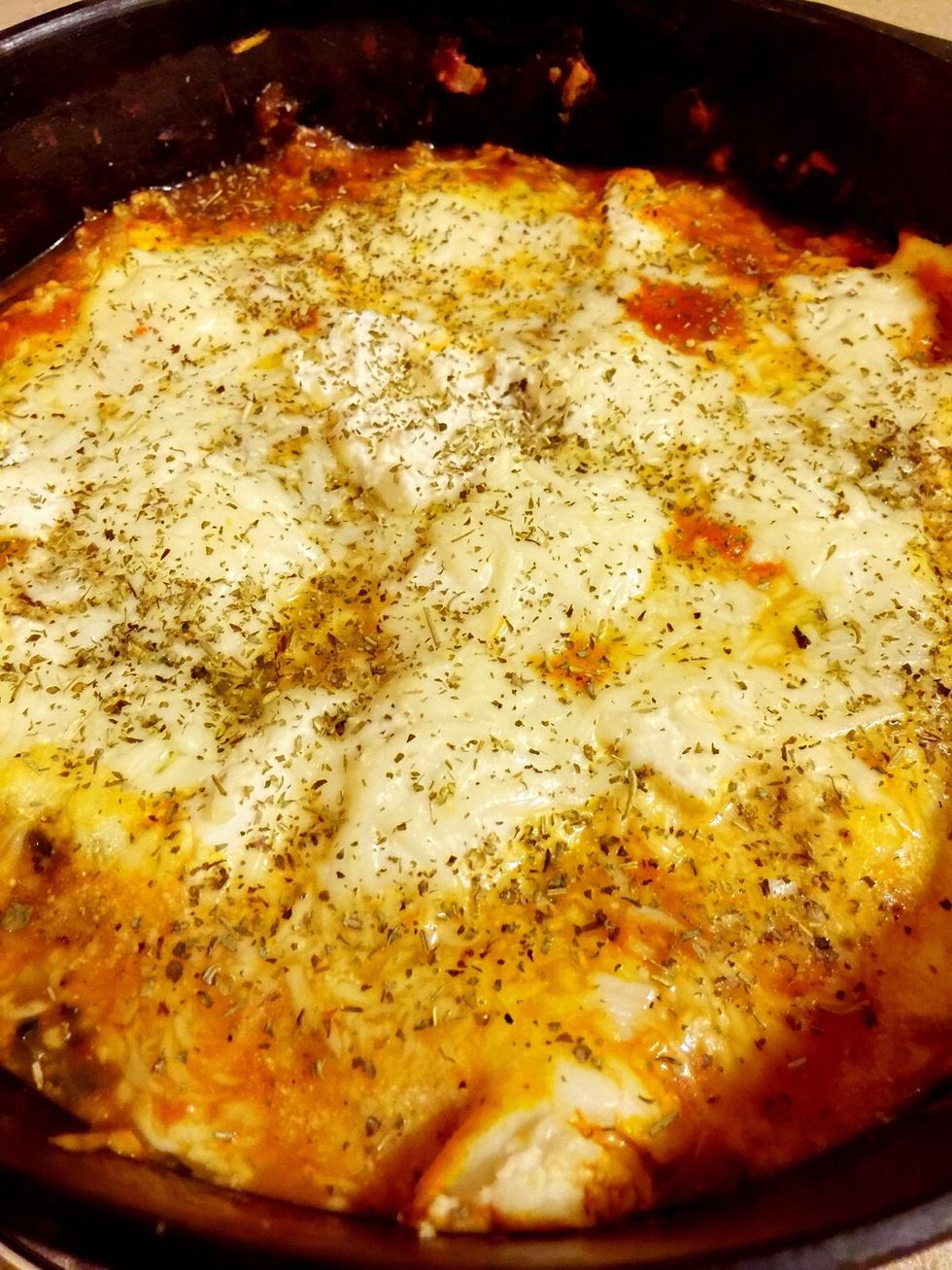 This lasagna has spinach, zucchini and herbs. It has gained popularity with the sauce and 3 varieties of cheese. Grab your ingredients and about 30 minutes.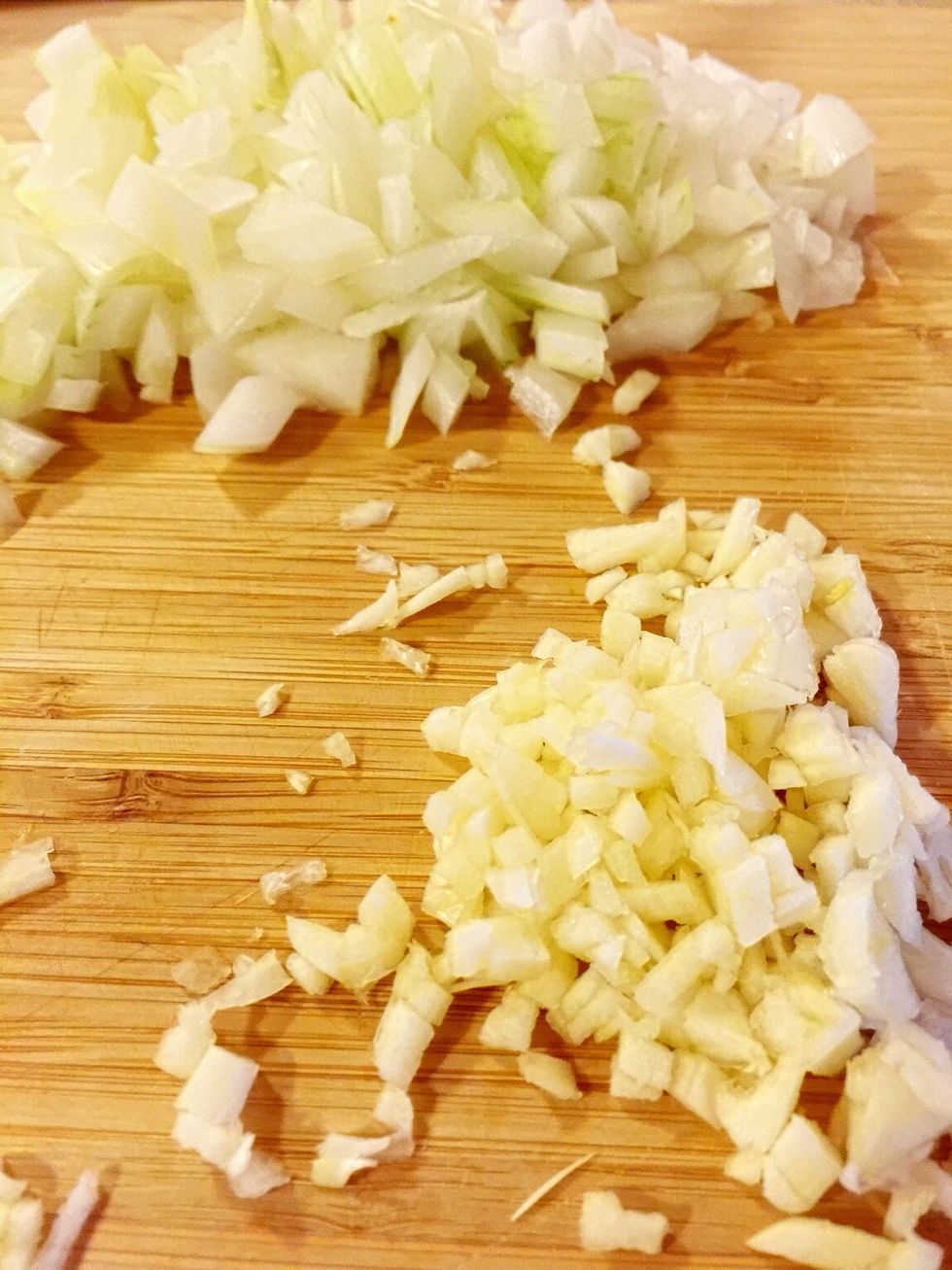 Add a tablespoon of olive oil to your cast iron skillet or regular skillet if you plan to transfer to an oven safe dish. Add the oil, onion and garlic to skillet and cook until translucent.
Chop 8 cups of spinach. If you are transitioning to REAL FOOD and plan to add meat you can reduce to 4-6 cups.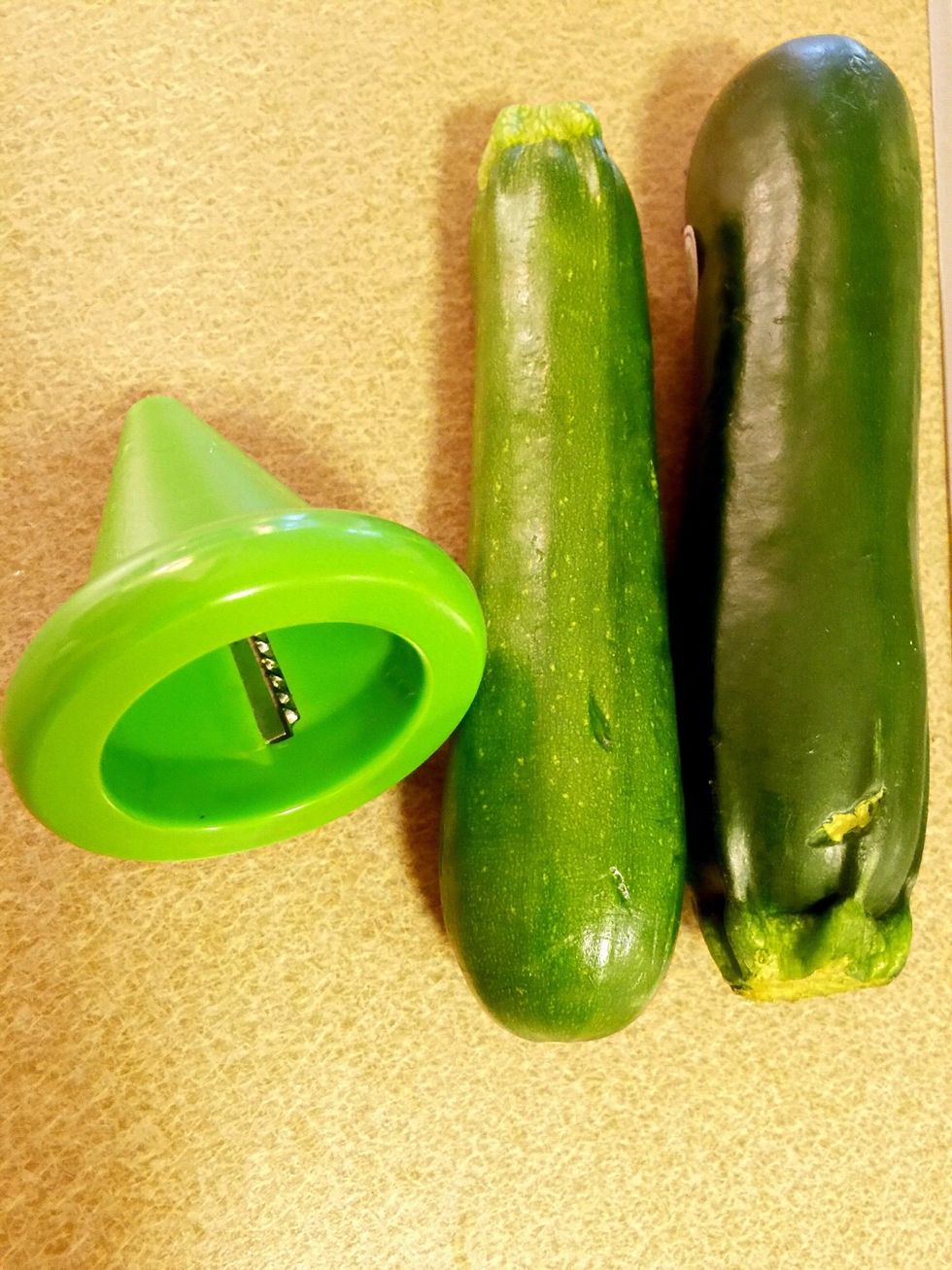 Use a handy tool ($3 for this one) to noodle-ize your zucchini or use a tool to slice very thin pieces.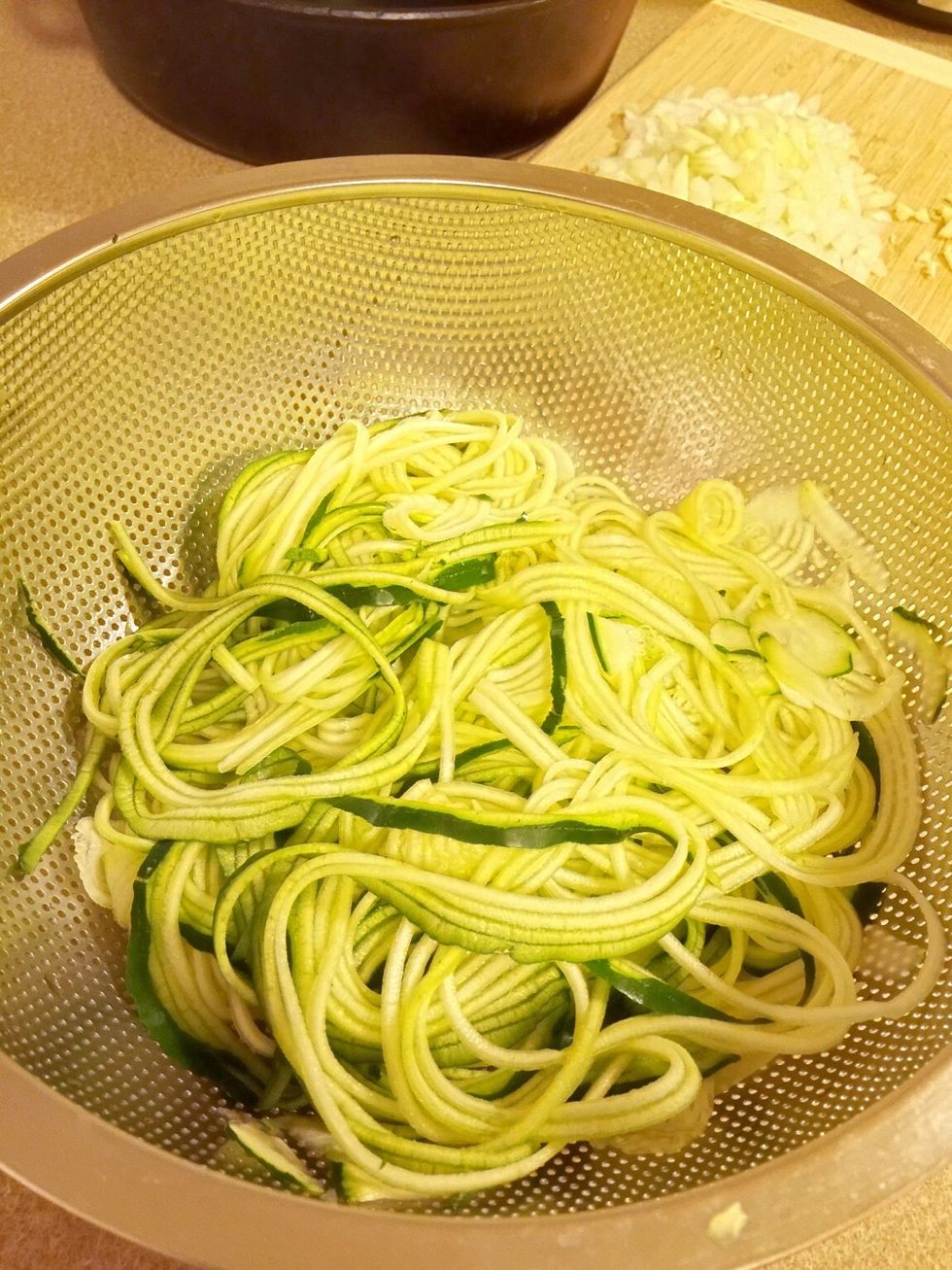 2 zucchini is enough for 4-6 servings. If you are transitioning to REAL FOOD you can use 1 zucchini and add chicken, ground turkey, Italian sausage or whatever you prefer. 6oz would be a good start.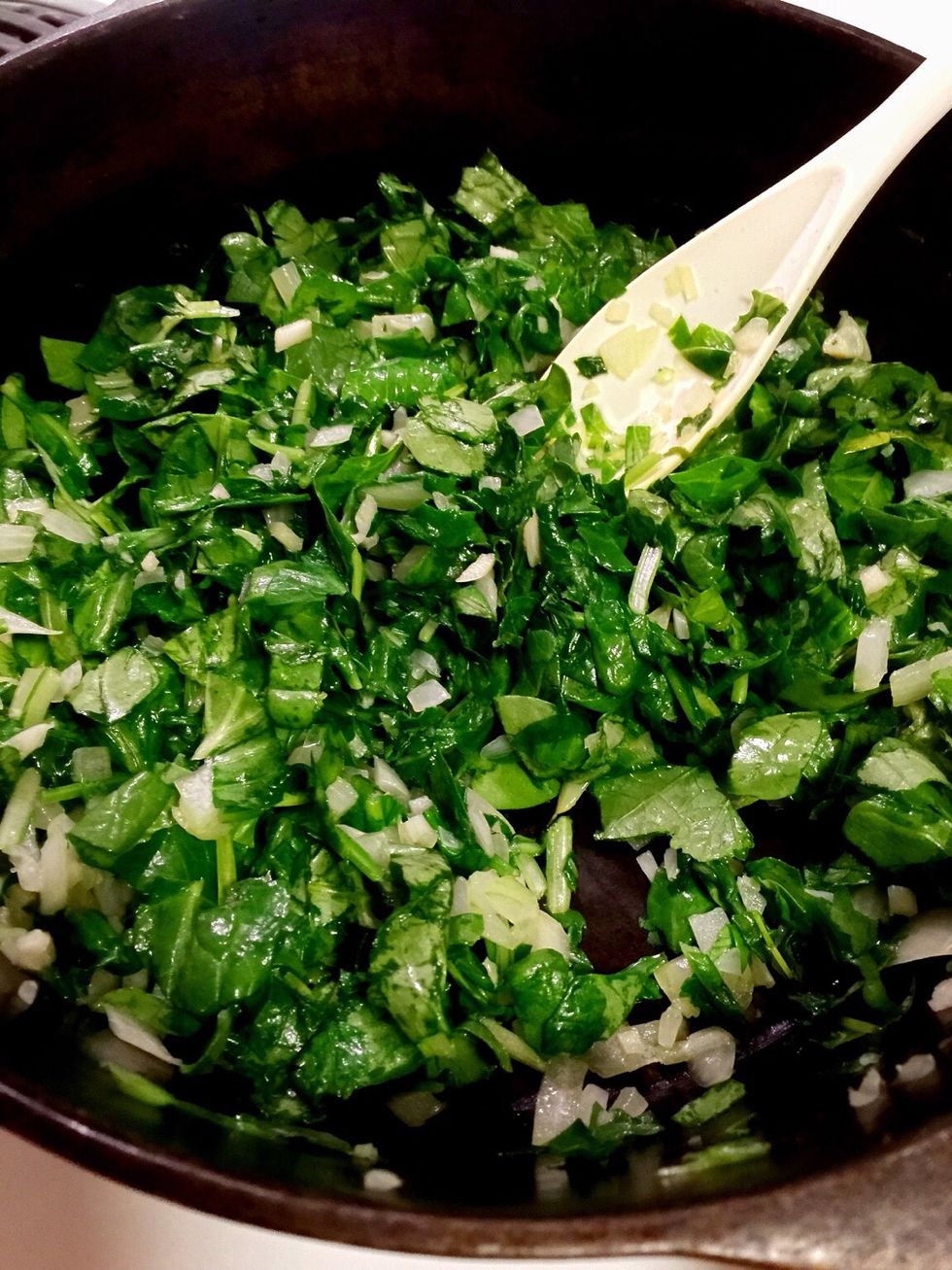 Add the spinach to the pan and cook until wilted. If you use frozen spinach there may be some water that you can spoon out or drain.
Add the zucchini and cook for a few minutes. *note-you'll want to cut the 'noodles'. Don't leave the strands too long.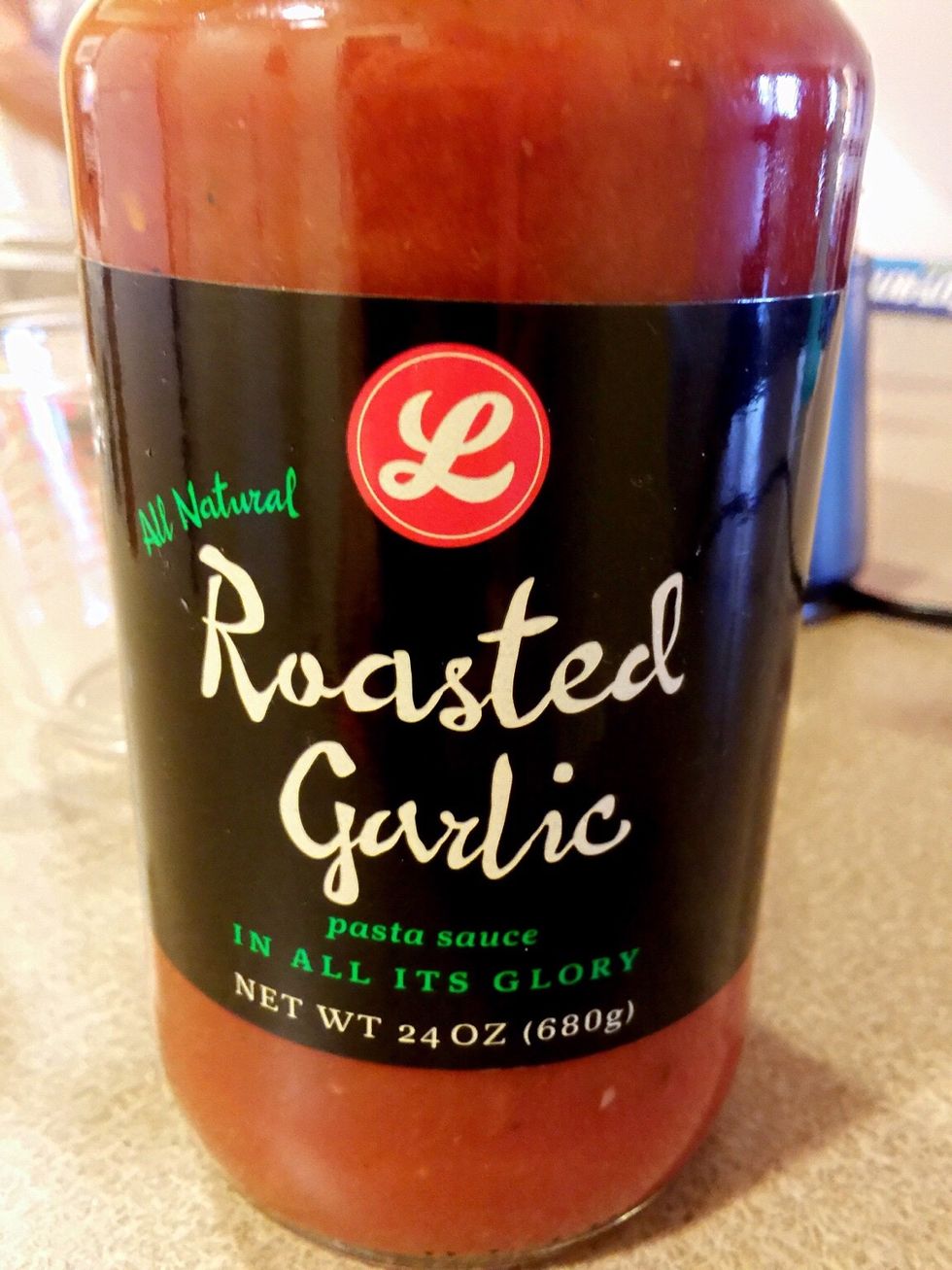 Add 24 oz of your favorite pasta sauce to the mixture or make your own.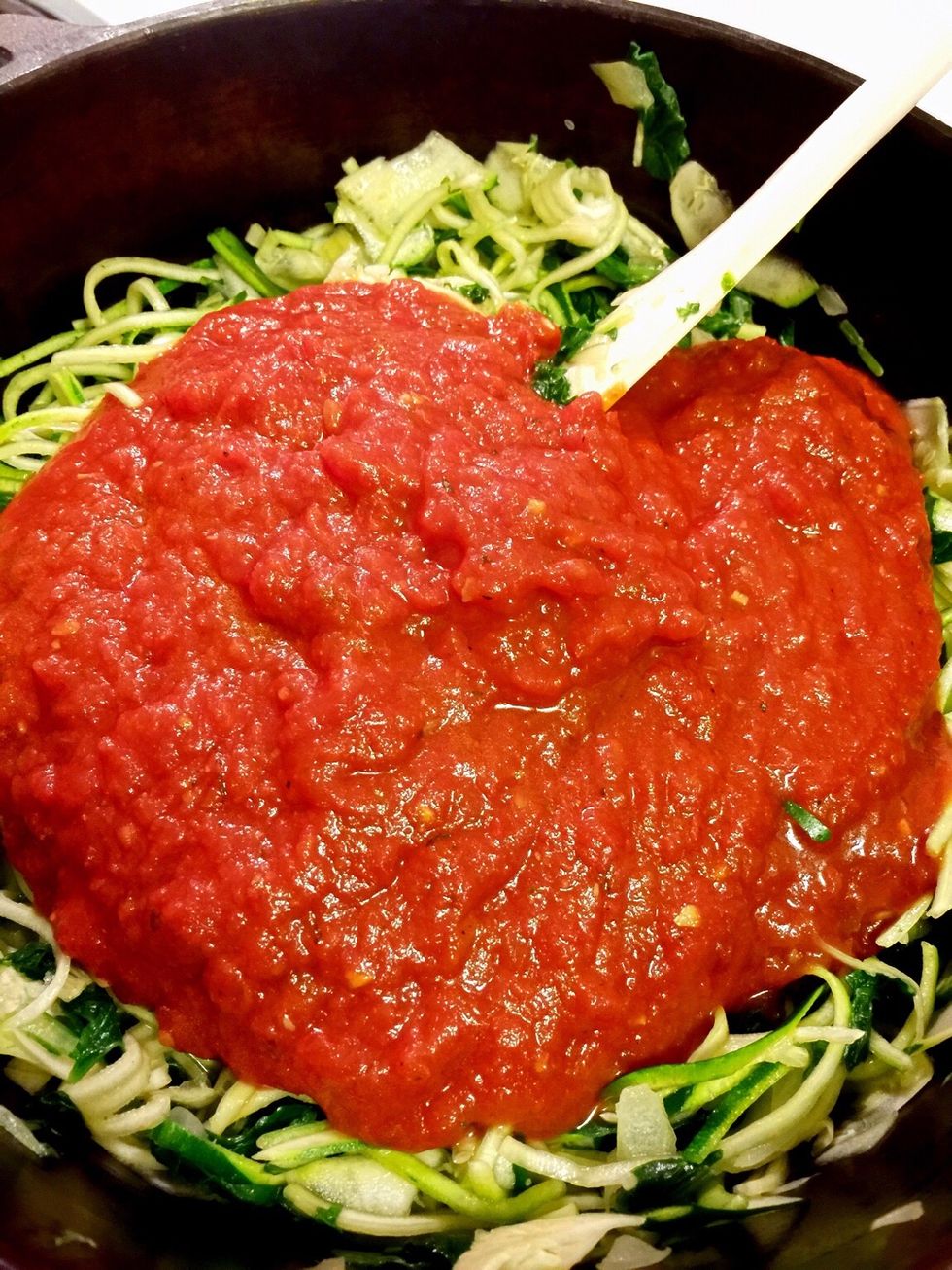 Cook stove top for 5 minutes.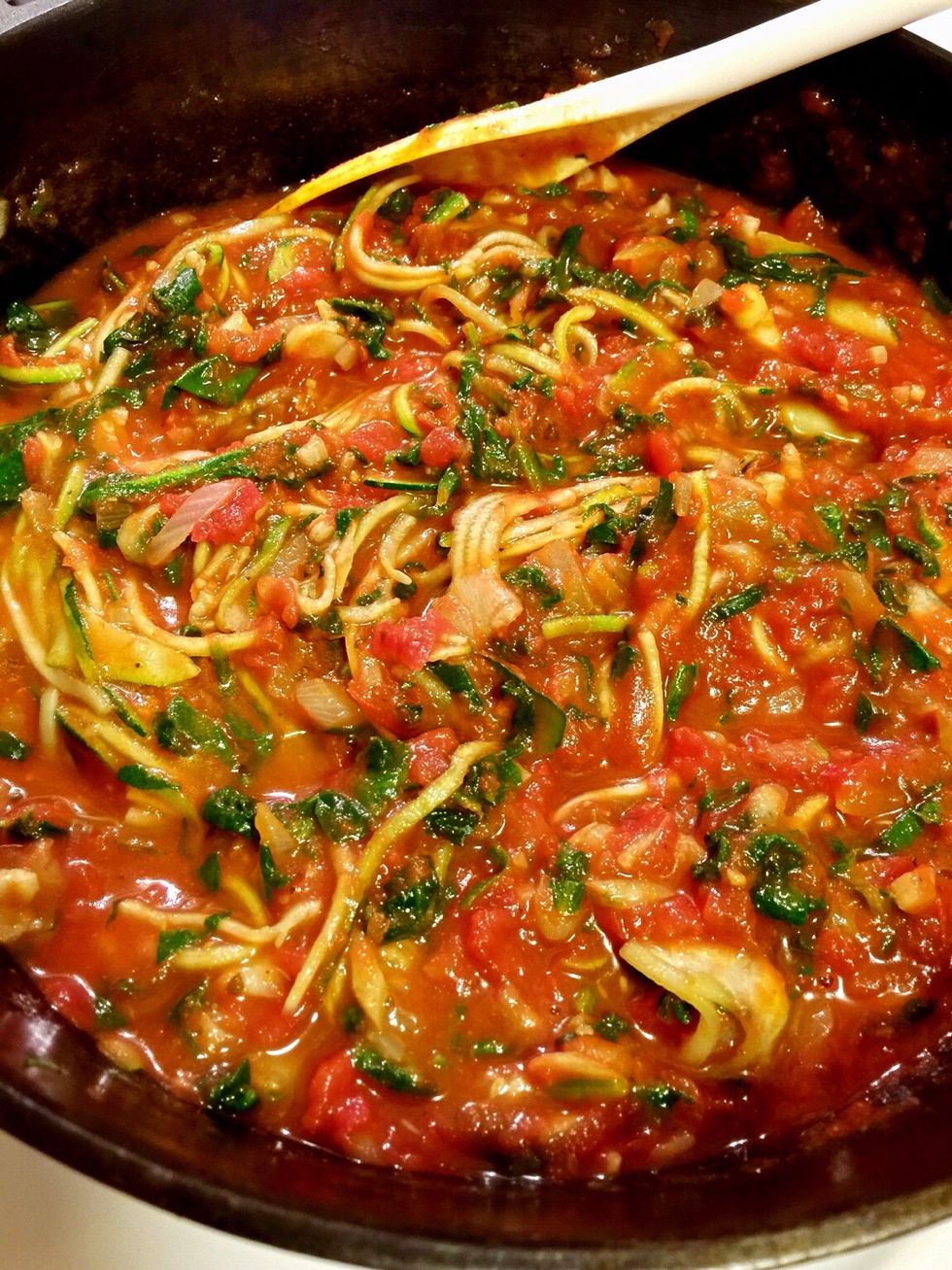 Looking good. *If you need to transfer to an oven safe baking dish, do that now.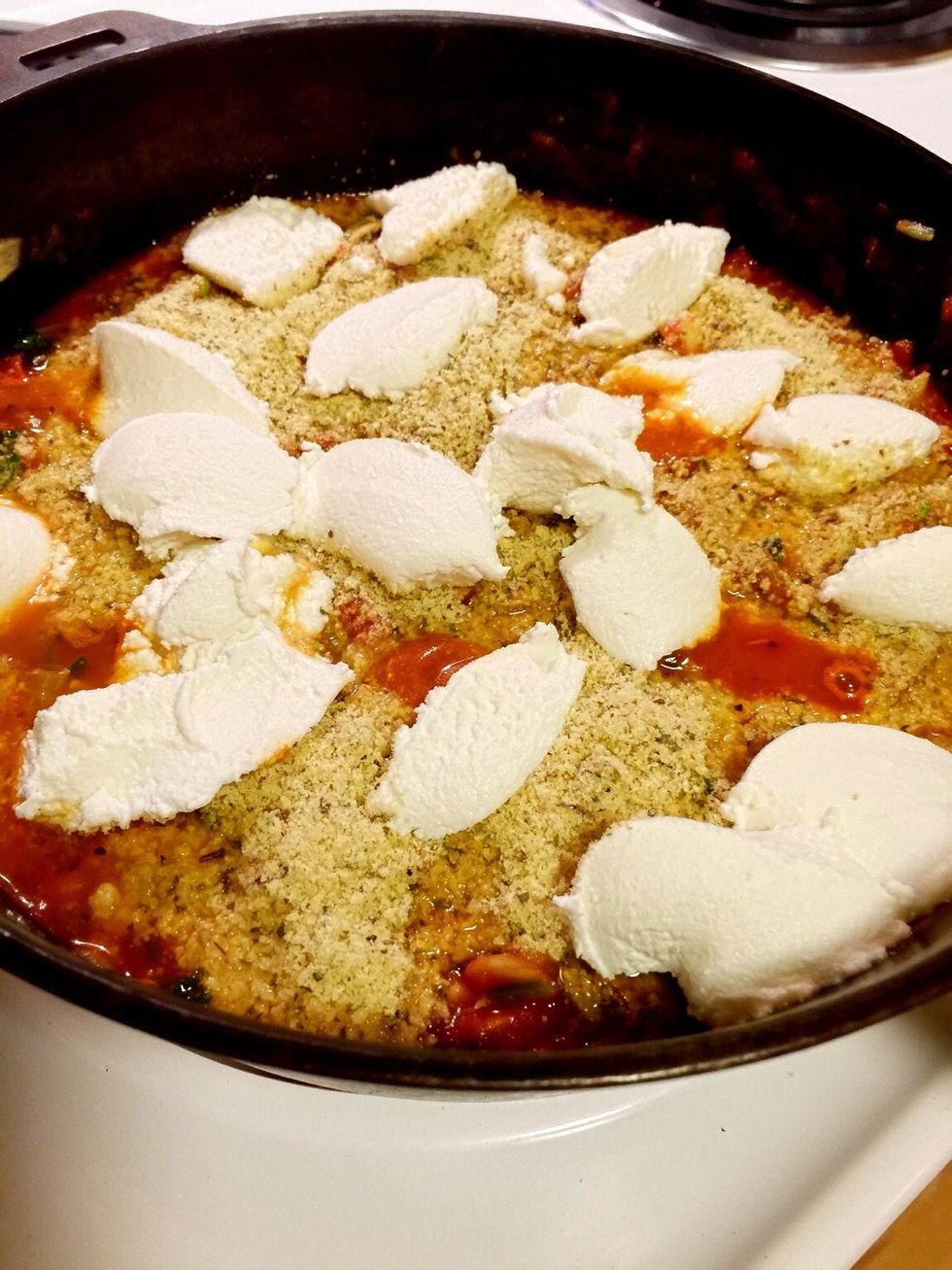 Sprinkle Parmesan cheese and drop ricotta cheese on top of the noodle mix.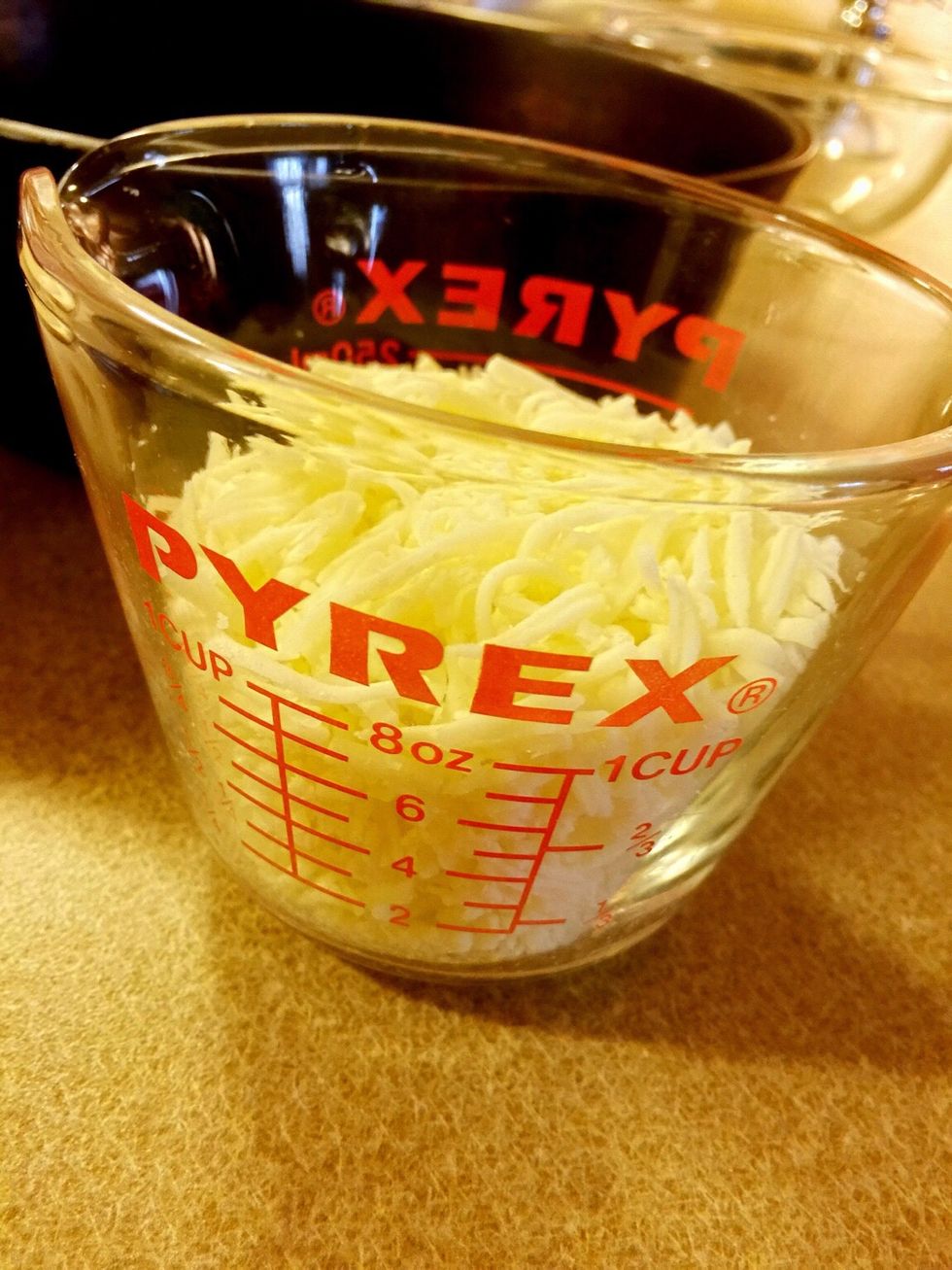 Add 1 cup of mozzarella to top it off.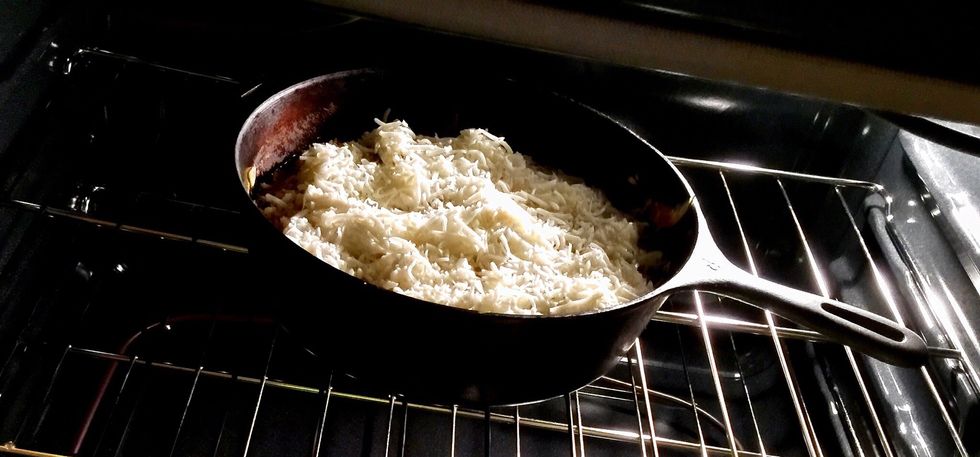 Bake on 425 for 15-25 minutes.
Add 1 tablespoon of Italian seasoning. Let the dish sit for 10 minutes before serving.
ENJOY! Freezes well...if there is any left.
2.0 Zucchini
8.0c Spinach
1.0 Small onion, diced
3.0 Garlic cloves, minced
24.0oz Marinara / pasta sauce
1/2c Ricotta cheese
1/2c Parmesan cheese
1.0c Mozzarella
1.0Tbsp Italian seasoning
1.0Tbsp Olive oil
* see note for options