A great way to use up leftovers, this stuffing is perfect for any day of the year!
7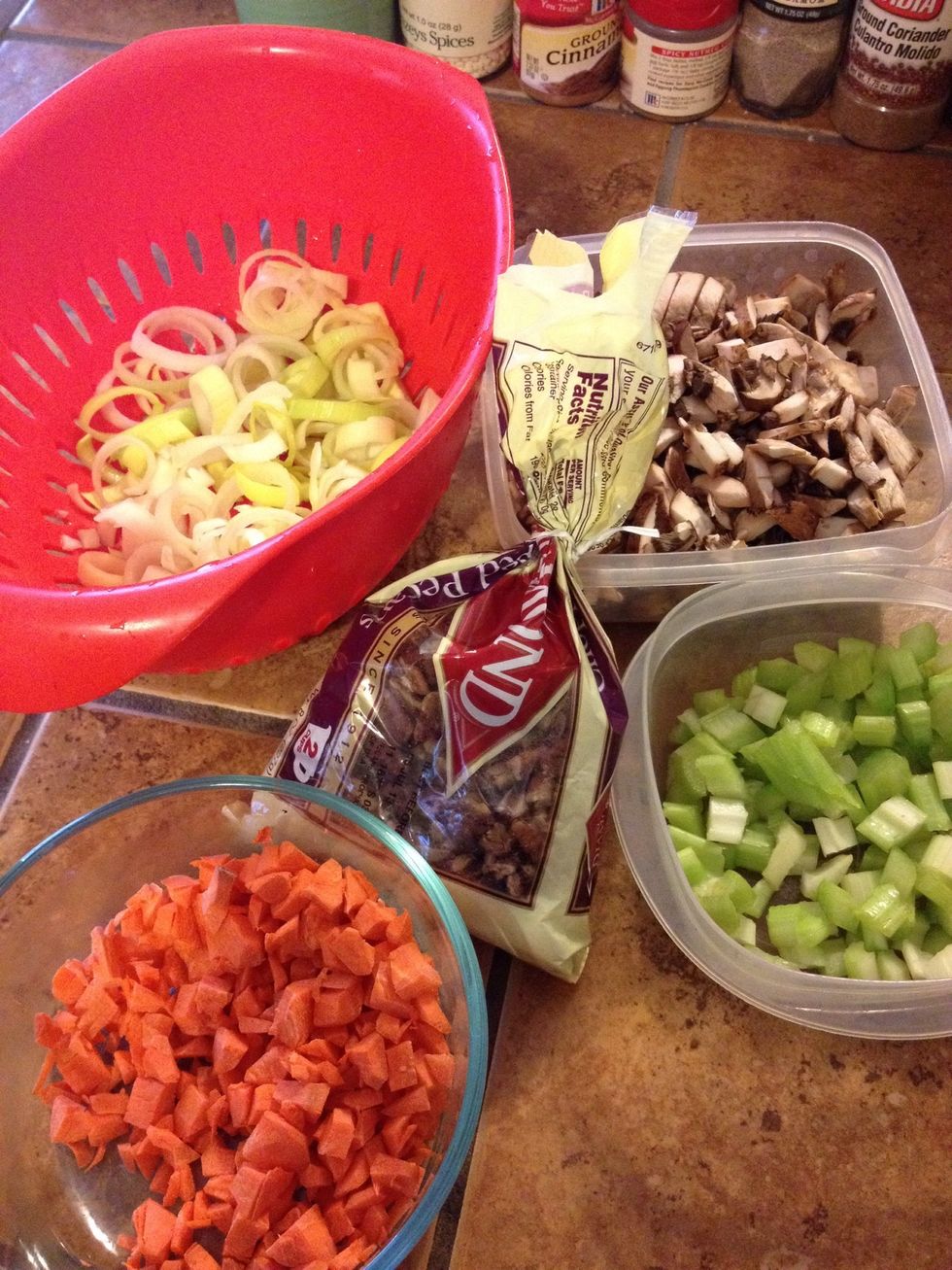 Gather your supplies. Chop mushrooms, celery, carrots, leeks (or onions). (Feel free to use other veg such as sweet potatoes, water chestnuts, or zucchini!)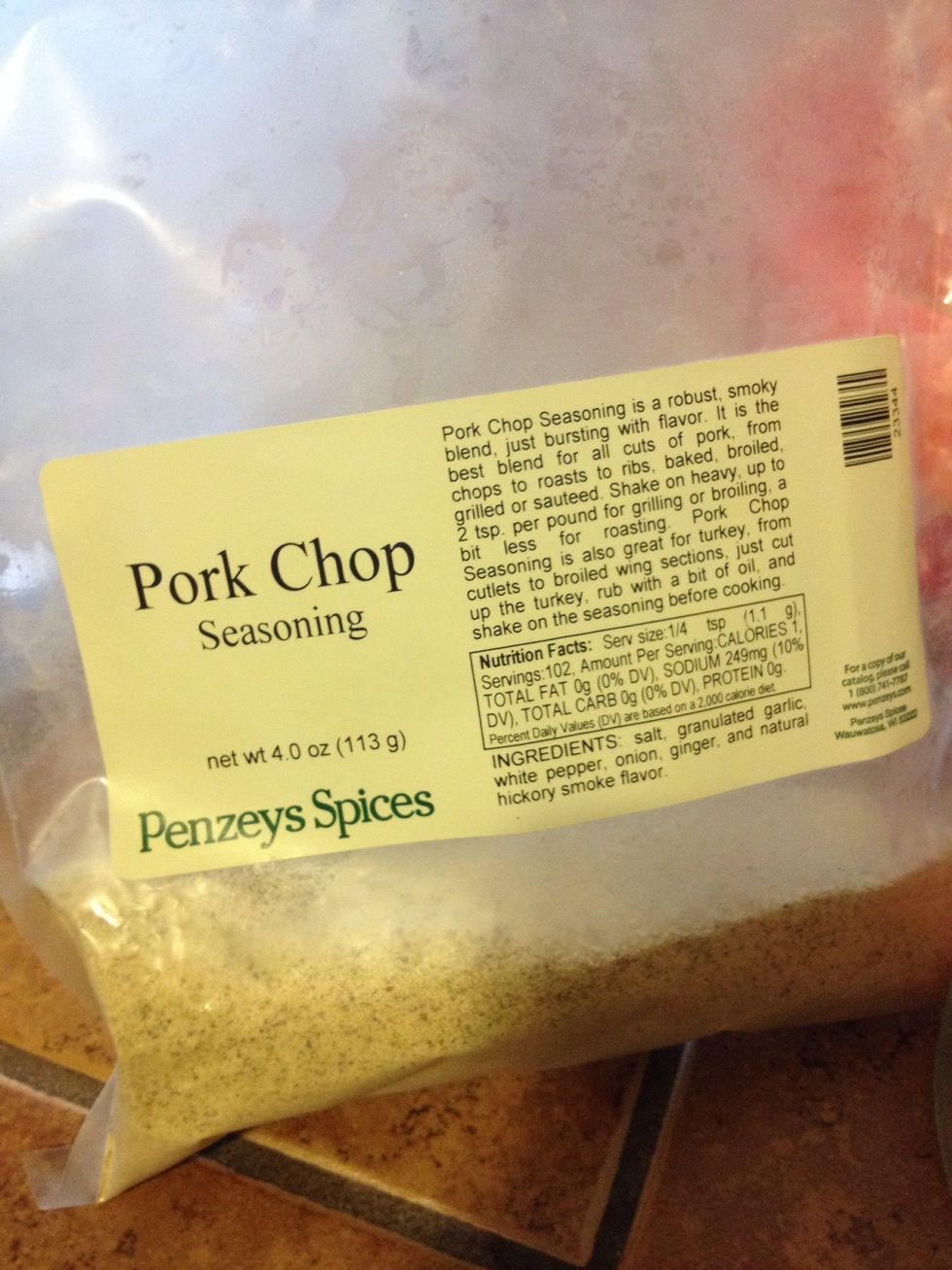 I use Penzeys Pork Chop Seasoning. You can use your favorite seasoned salt mix.
For the bread, you can use either toasted or stale bread pieces or commercial bread crumbs. I like to use both!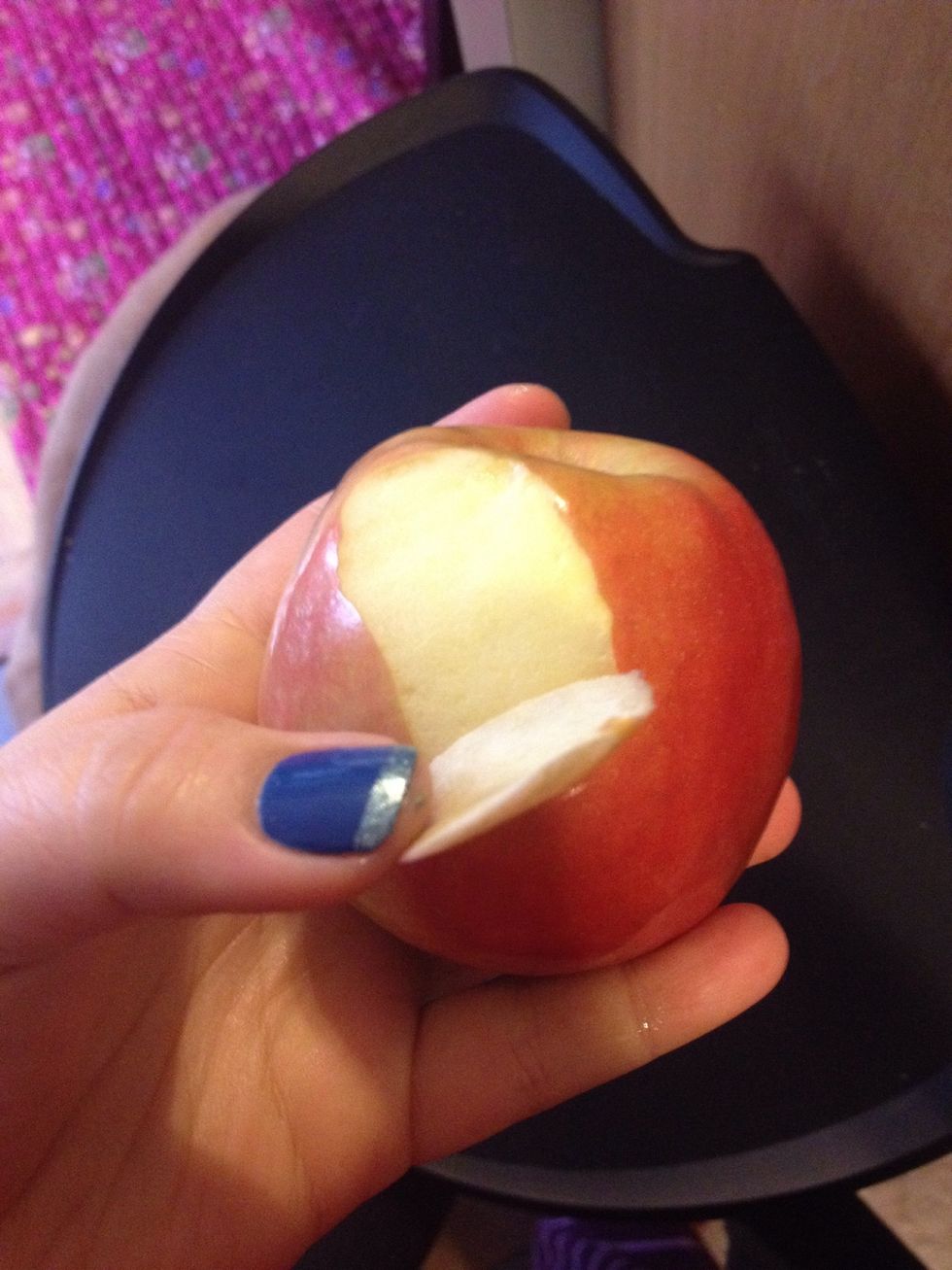 Peel one small apple, any variety.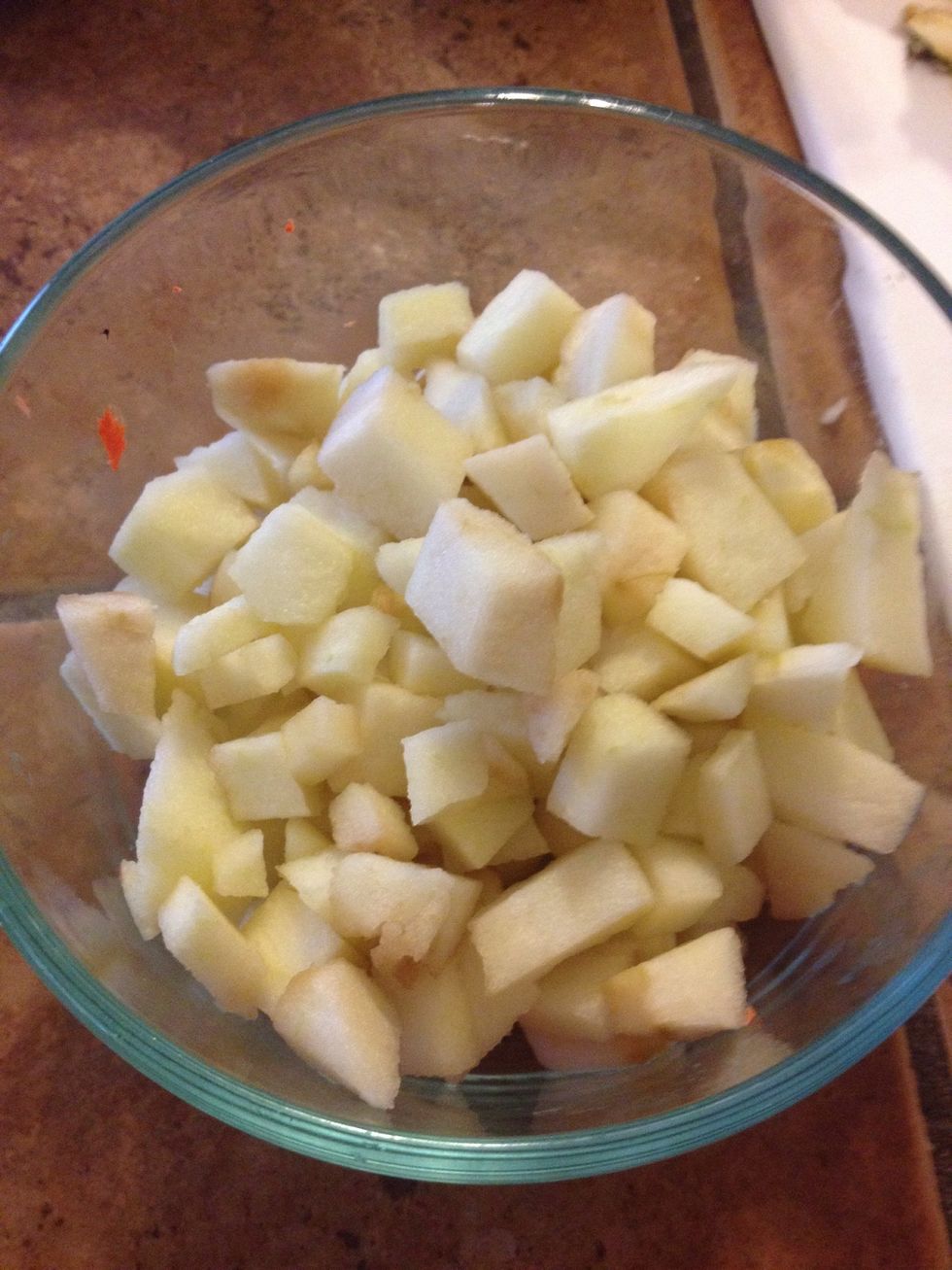 Chop the apple, discarding the core.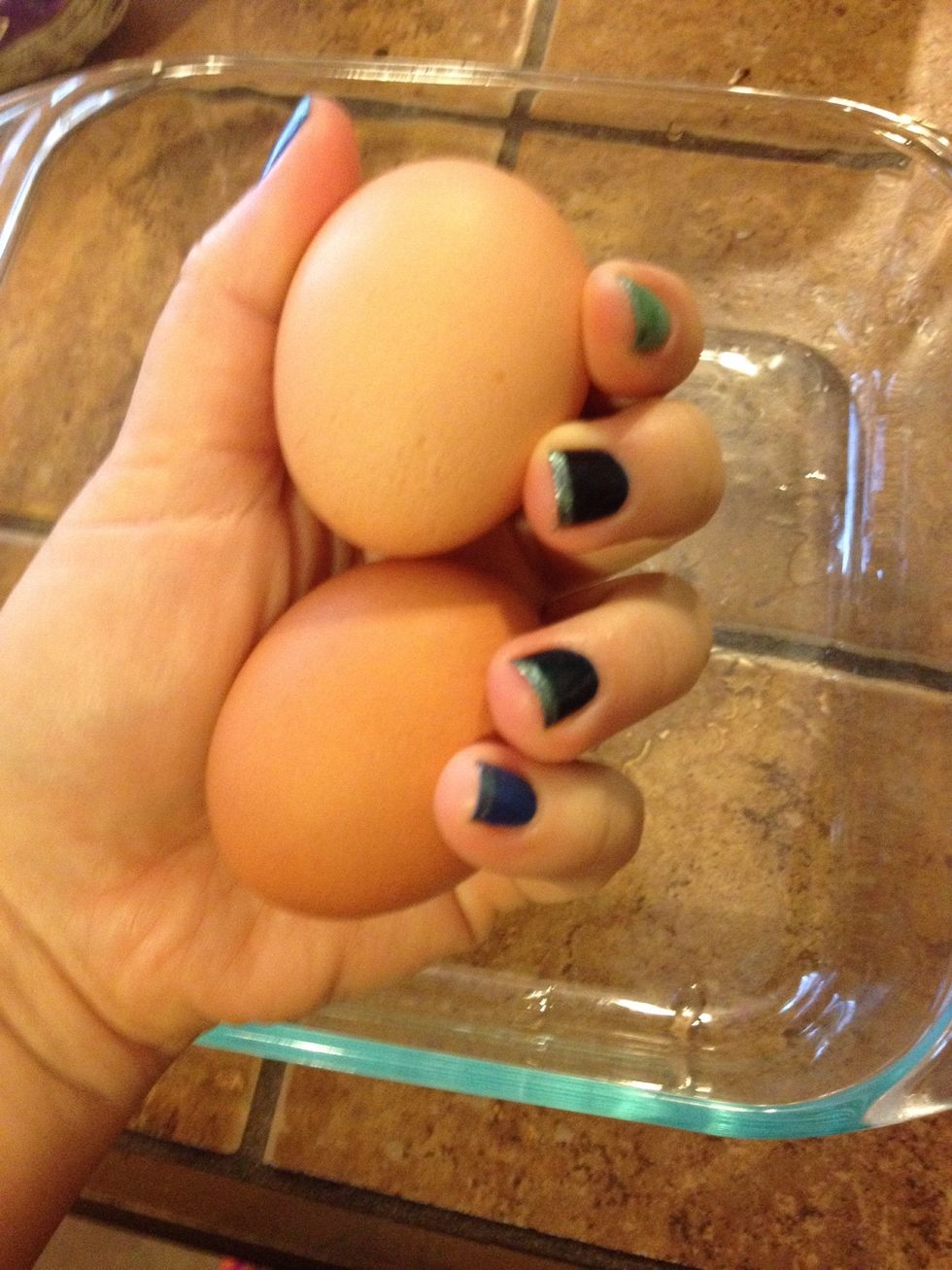 You'll need two eggs.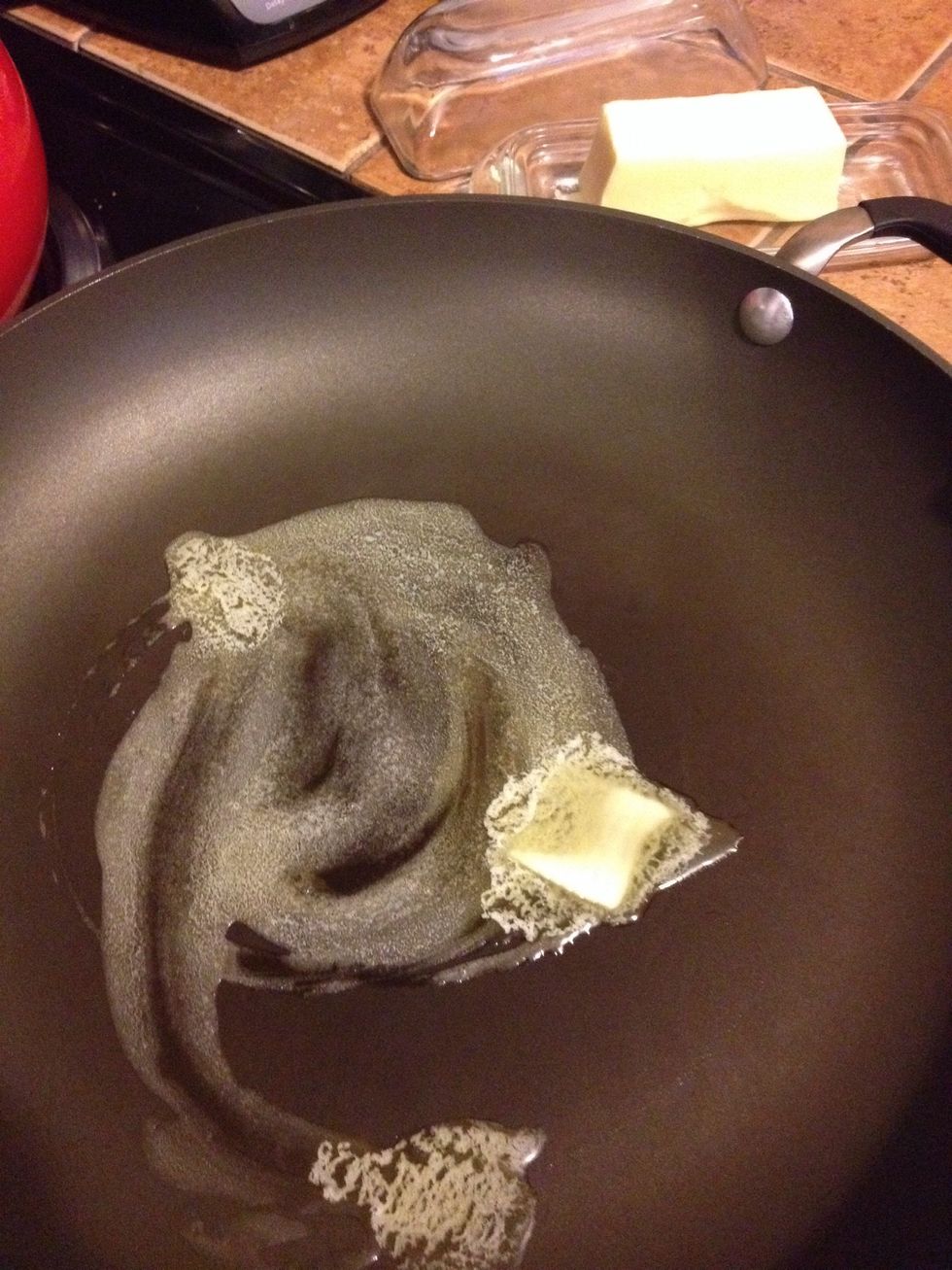 Preheat oven to 350°F, unless you're planning to bake your stuffing later. Melt 1 tbsp butter in a pan.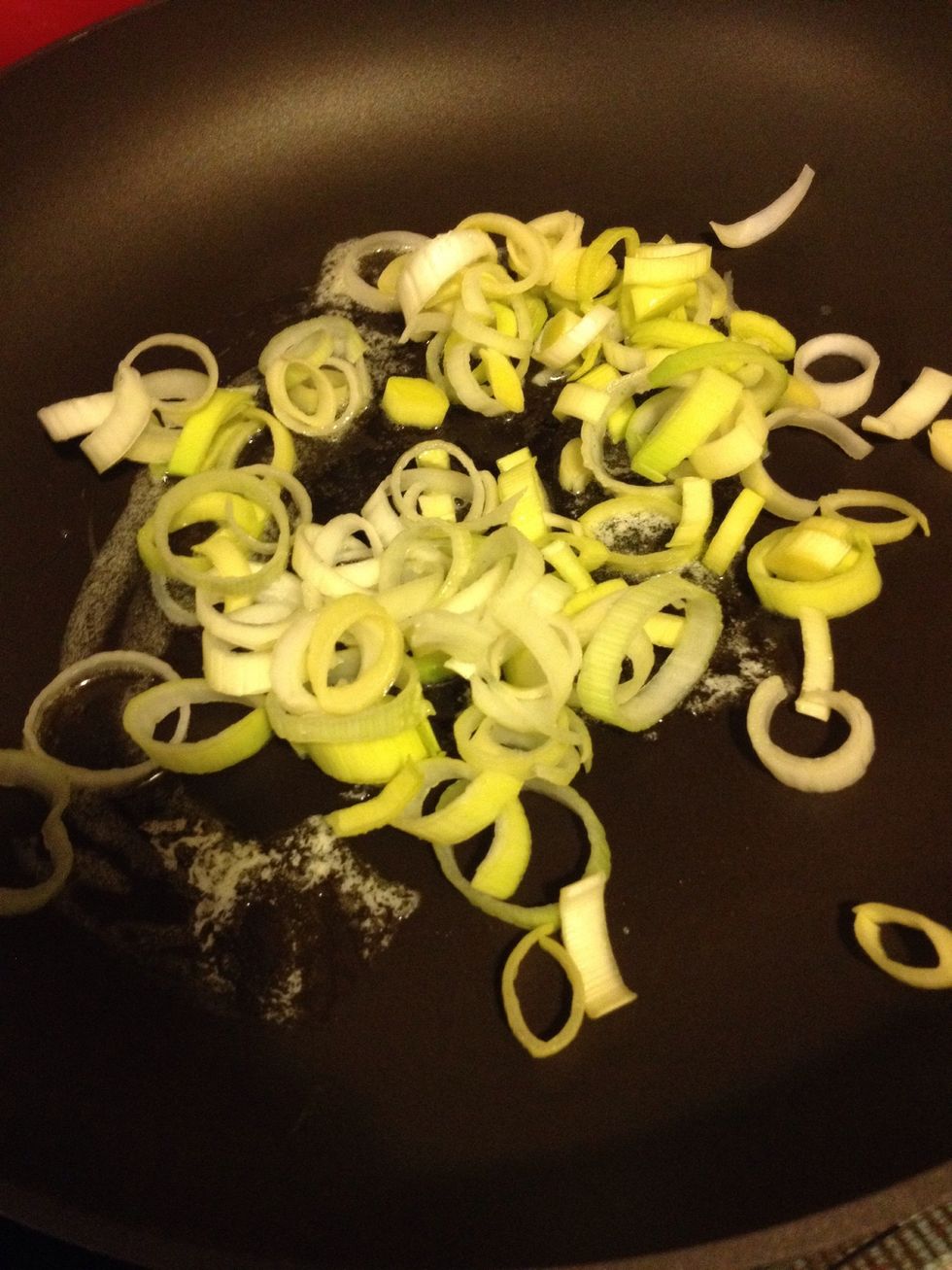 Sauté leeks or onions for 2 minutes.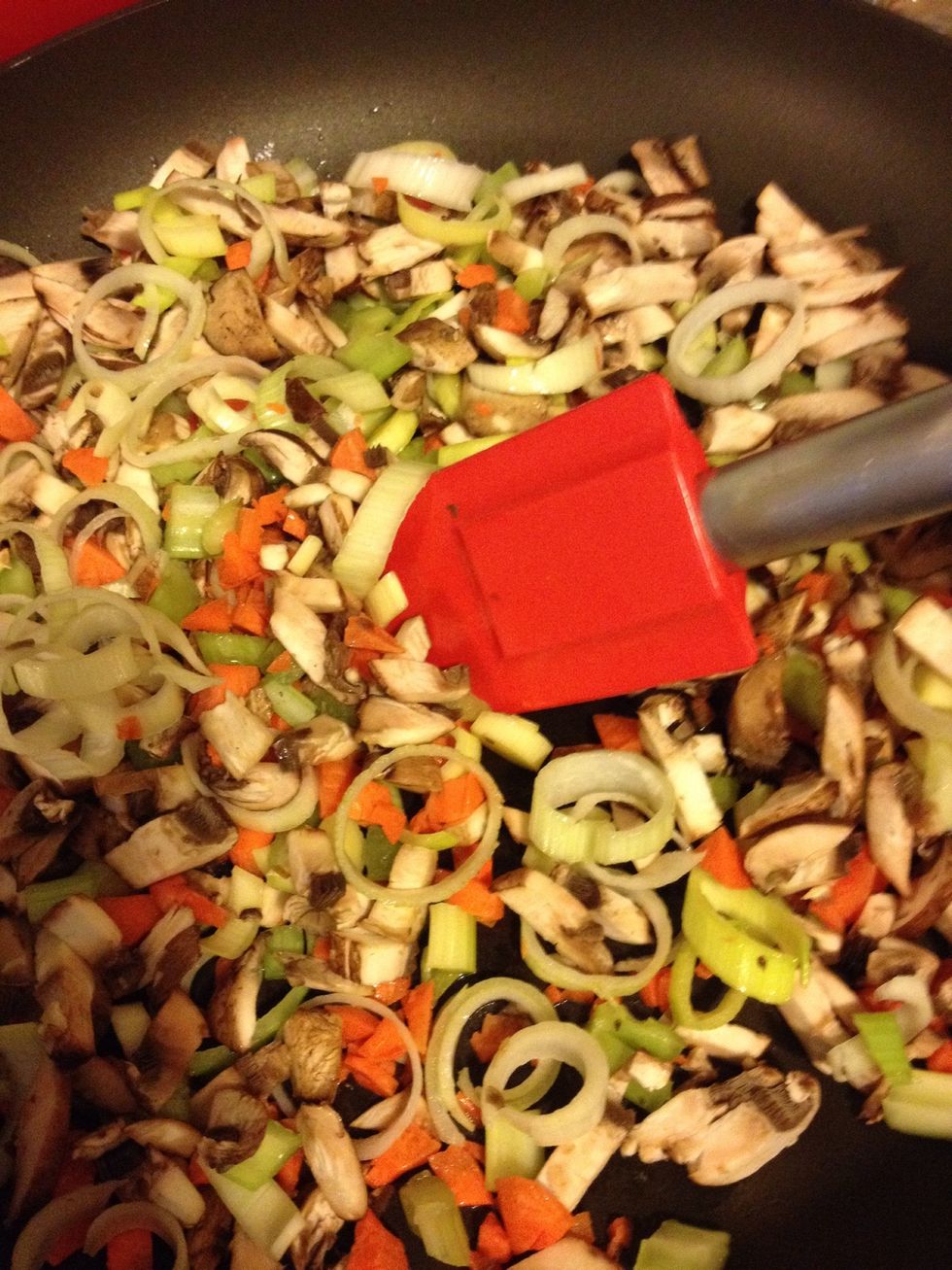 Add mushrooms, celery, and carrots, plus any other veg you'd like. Sauté for one more minute.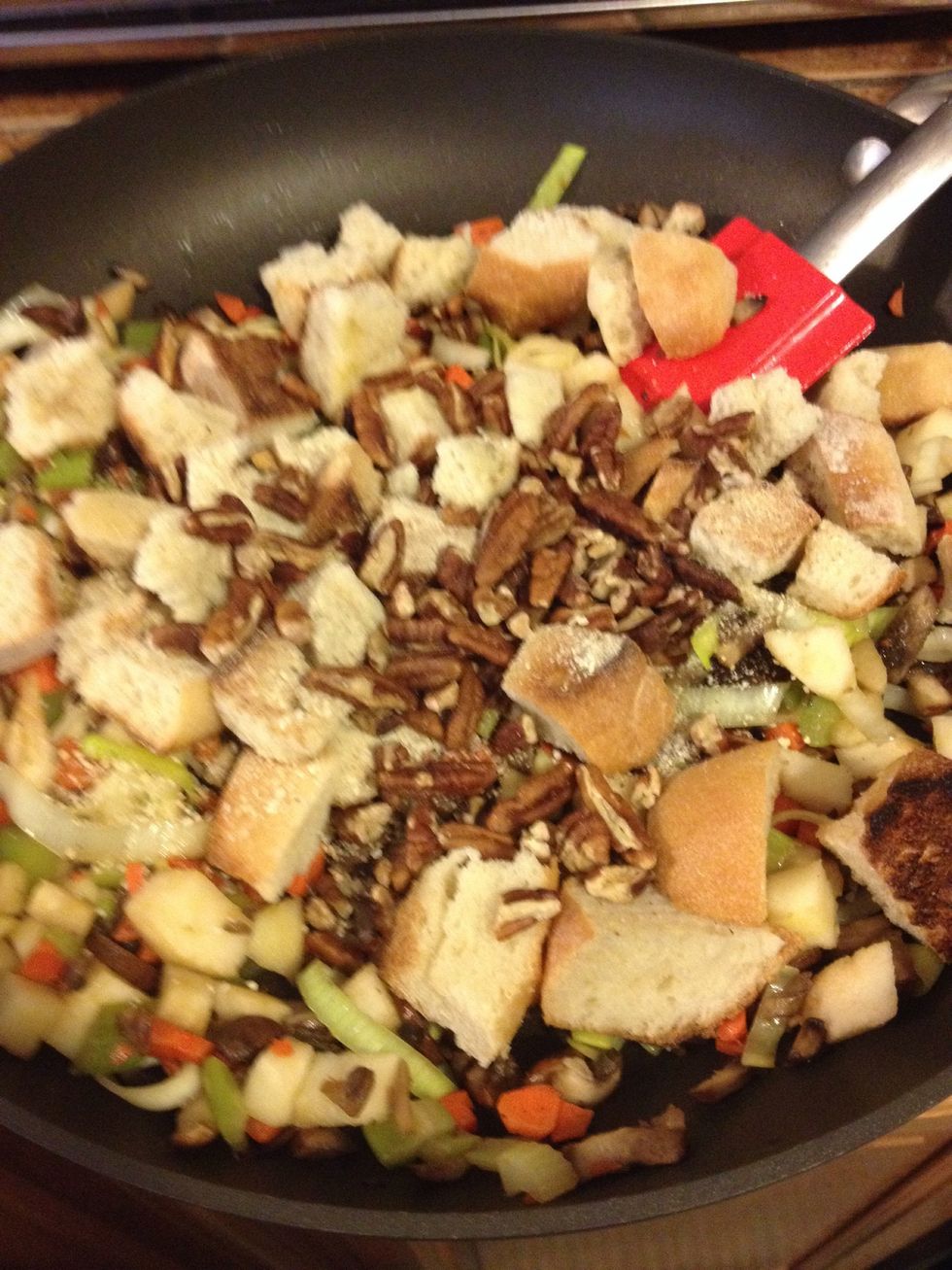 Dump bread and nuts into sauté pan and mix.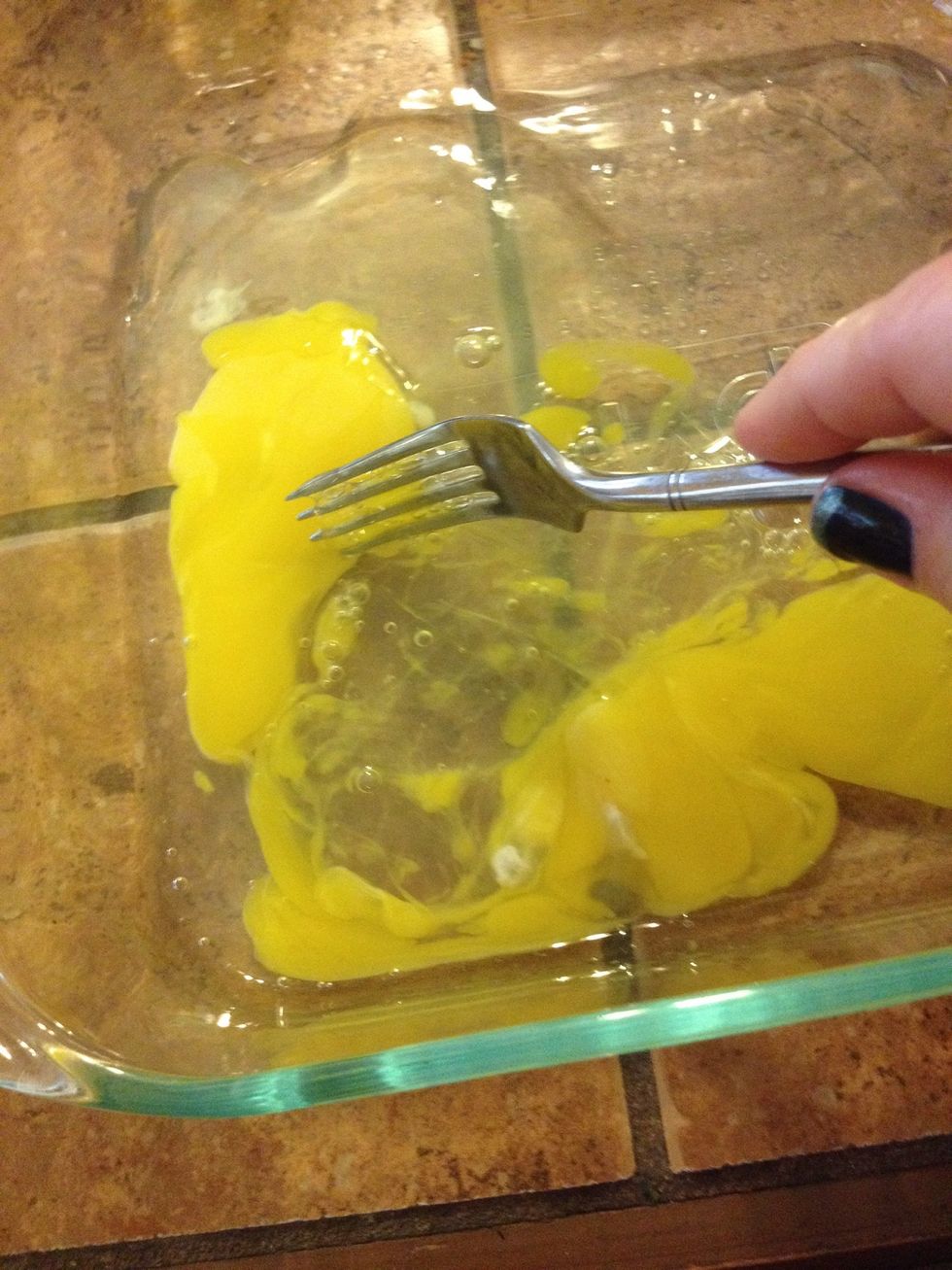 In a casserole dish, scramble two raw eggs.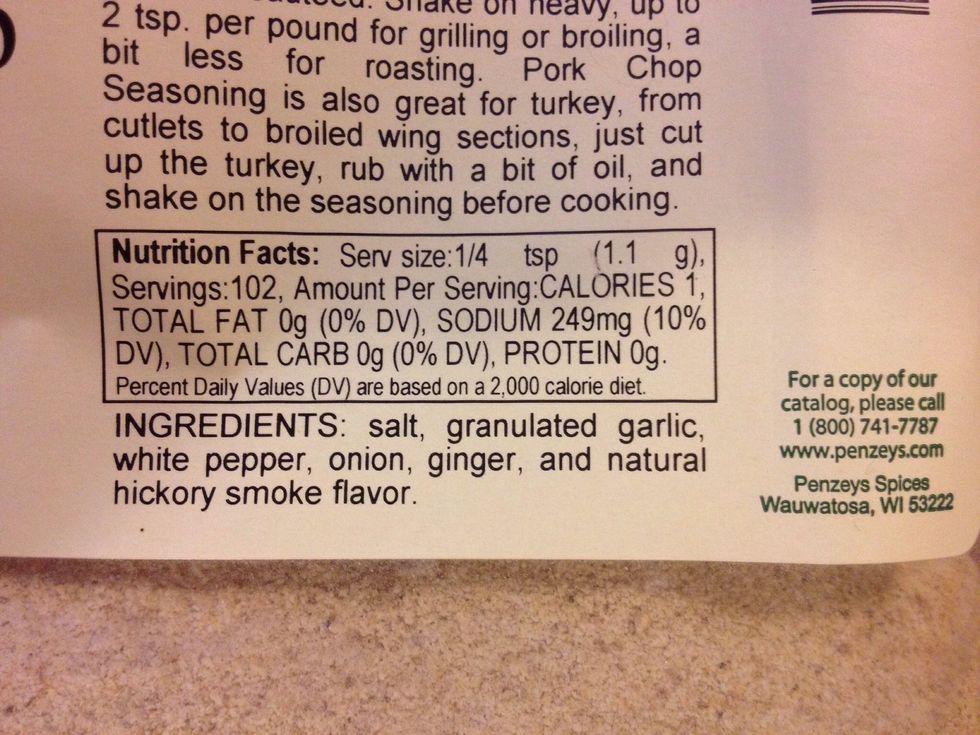 Time to season! Here's a closer look at my spice blend. I think the white pepper really makes it delicious. 😄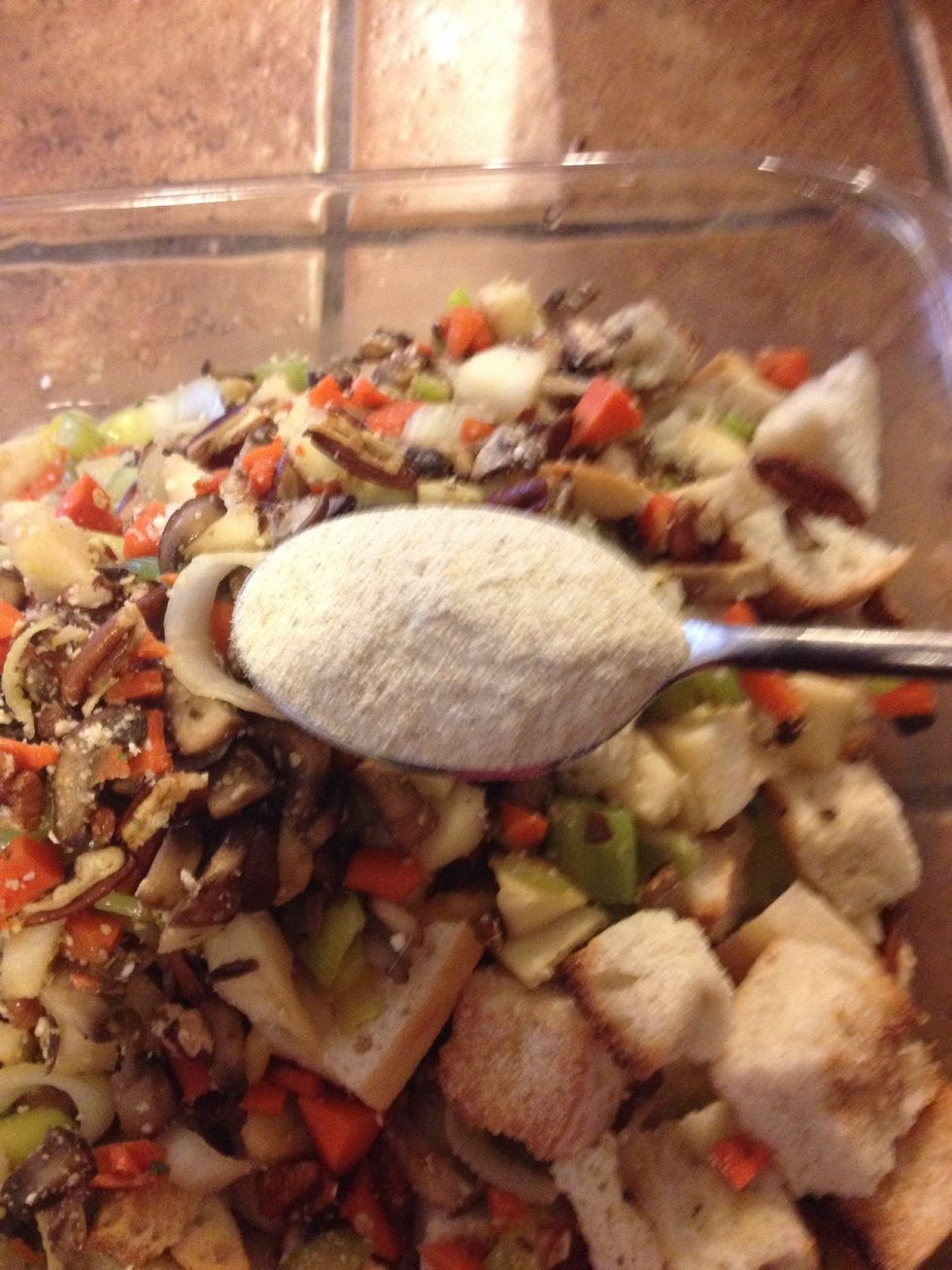 Dump contents of sauté pan into casserole dish. Add apple chunks and bread crumbs. Add heaping tbsp of seasoning and mix together to coat all with egg.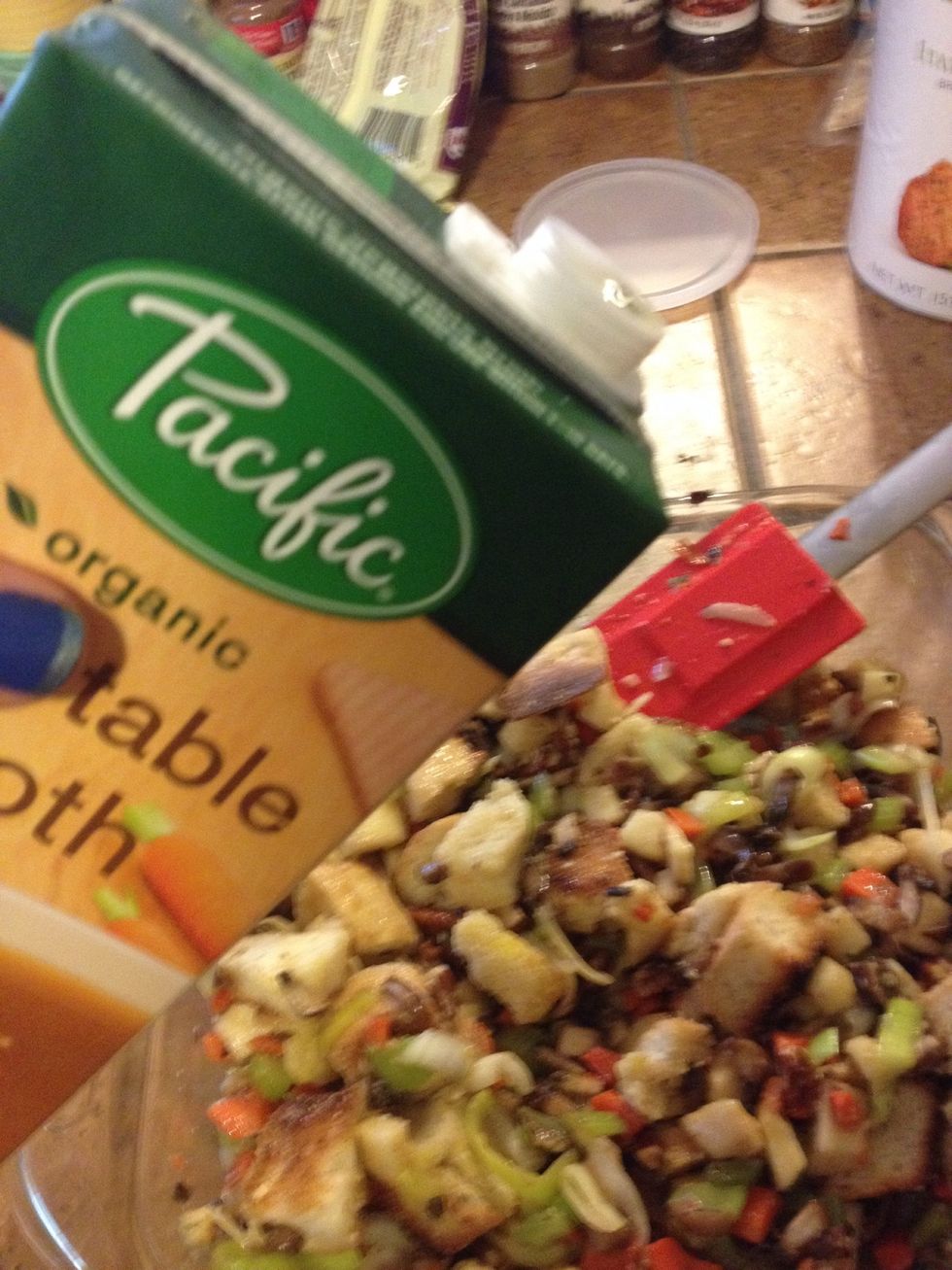 Pour in a half cup broth, or enough to cover bottom of casserole dish.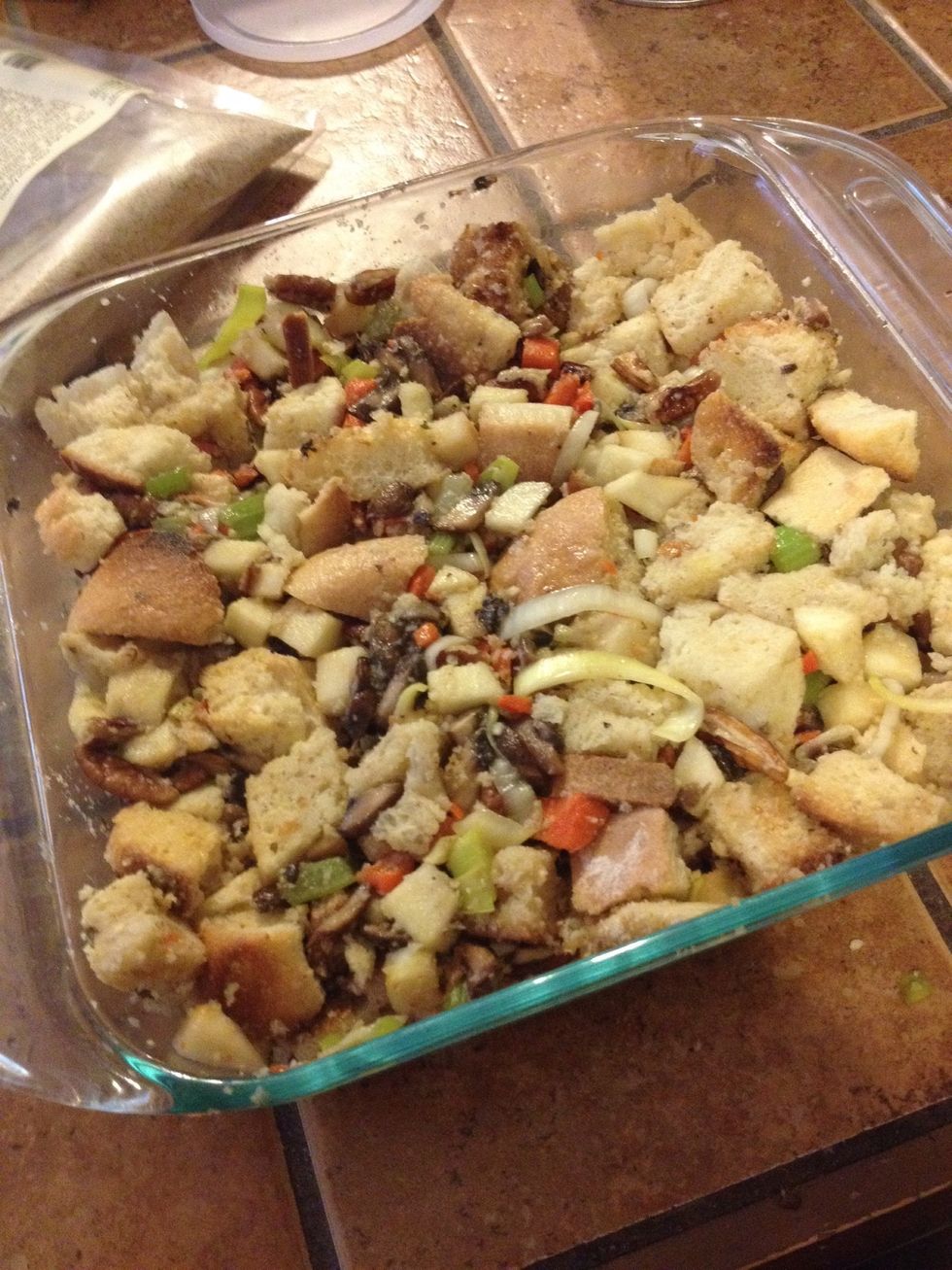 Smush all down with fingers or a spatula. Cover and save for later, or bake now until done. Broil for the last few minutes to crisp the top layer.
2.0c Bread pieces
1/2c Celery
1.0 Apple
1/8Tbsp Seasoned salt
1/2c Vegetable broth
1.0Tbsp Butter
2.0Tbsp Nuts (optional)
1.0c Mushrooms
1/3c Breadcrumbs
1.0 Carrots
1.0bnch Leek or Onion