How to cook escabeche de yuca (yuca salad)
A hearty salad best served with roasted pork! Yum
2446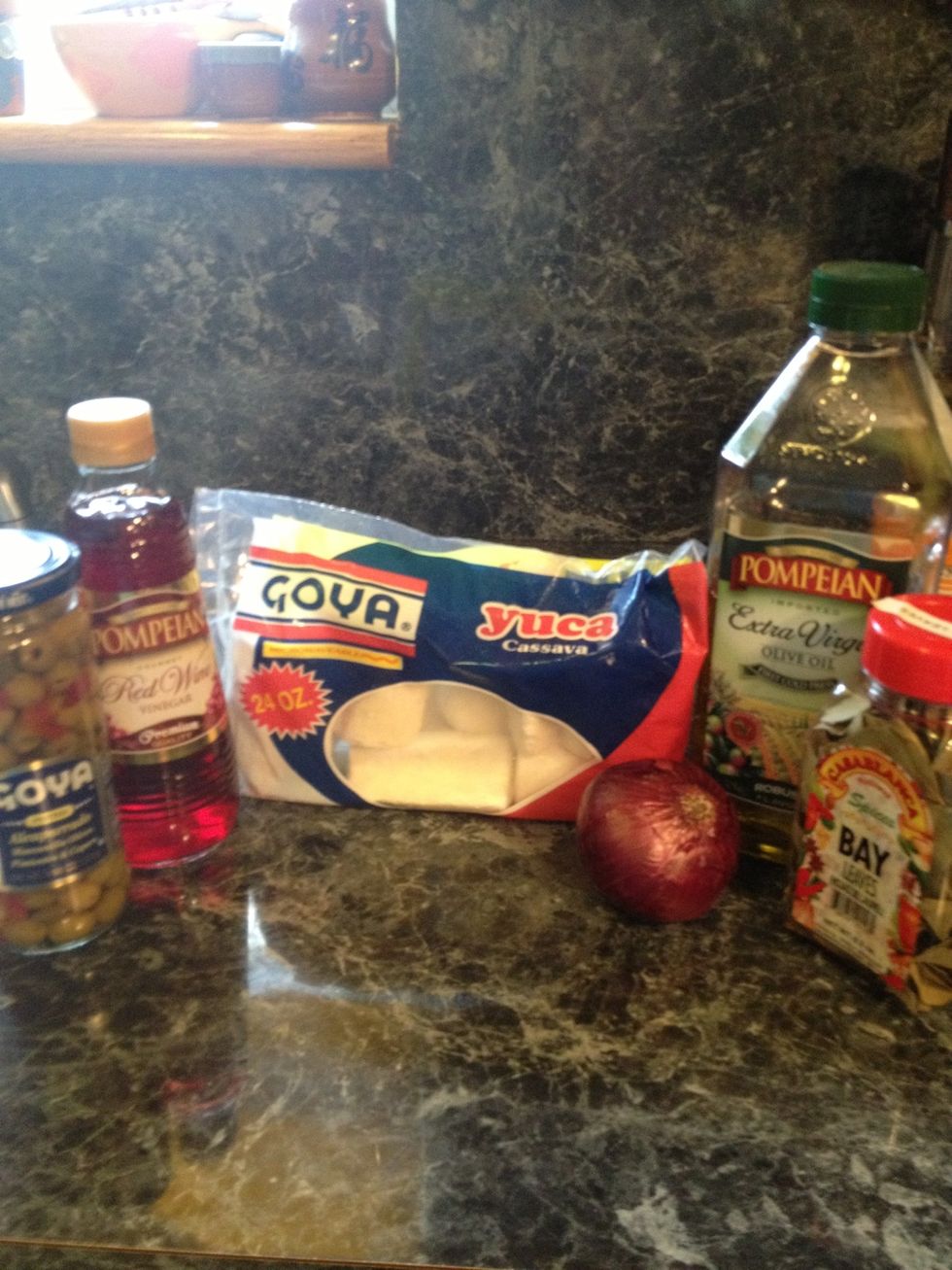 The cast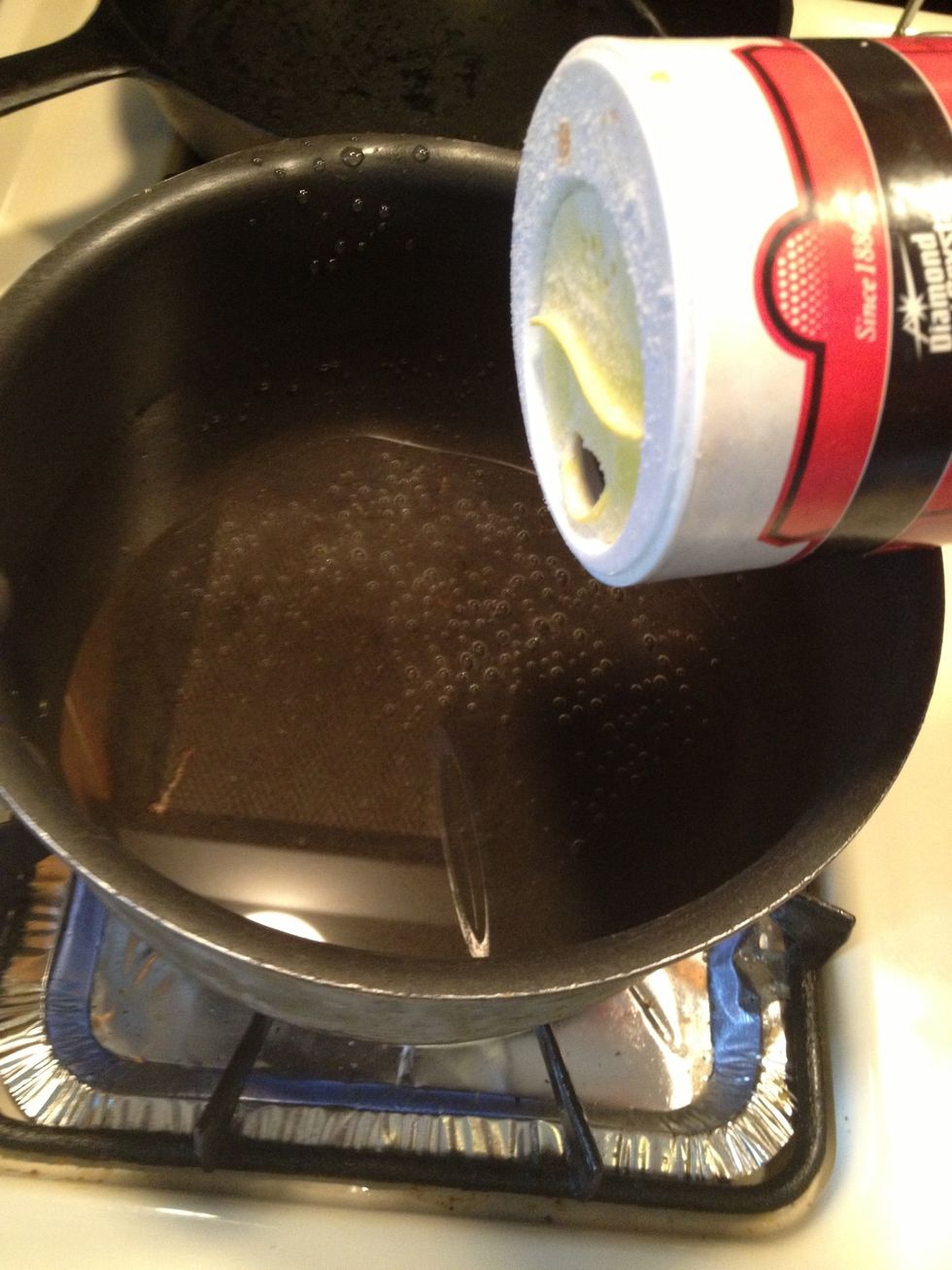 Bring a pot of water to boil and add salt.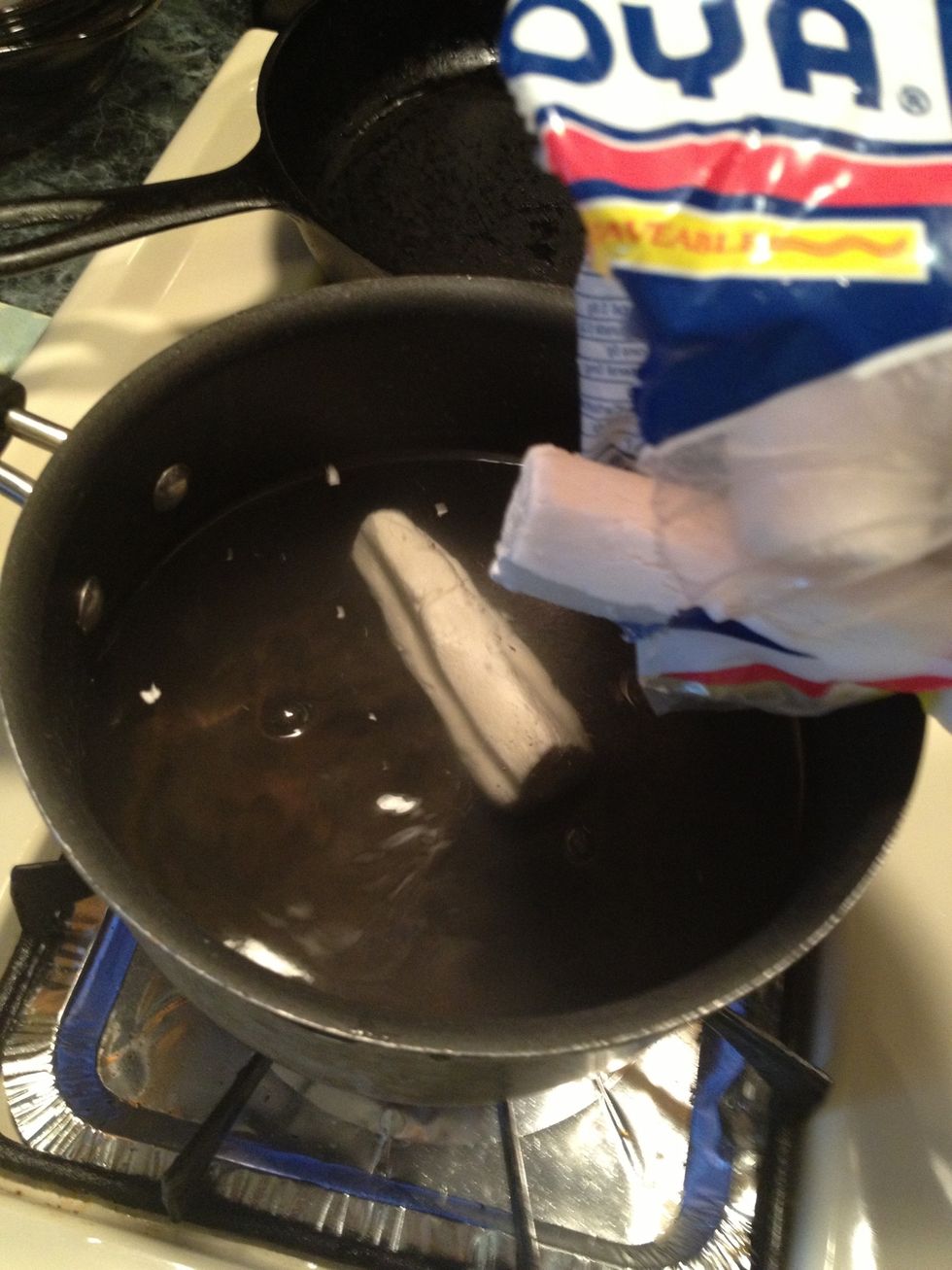 Add the yuca and cook for 30 minutes or until soft but not mushy.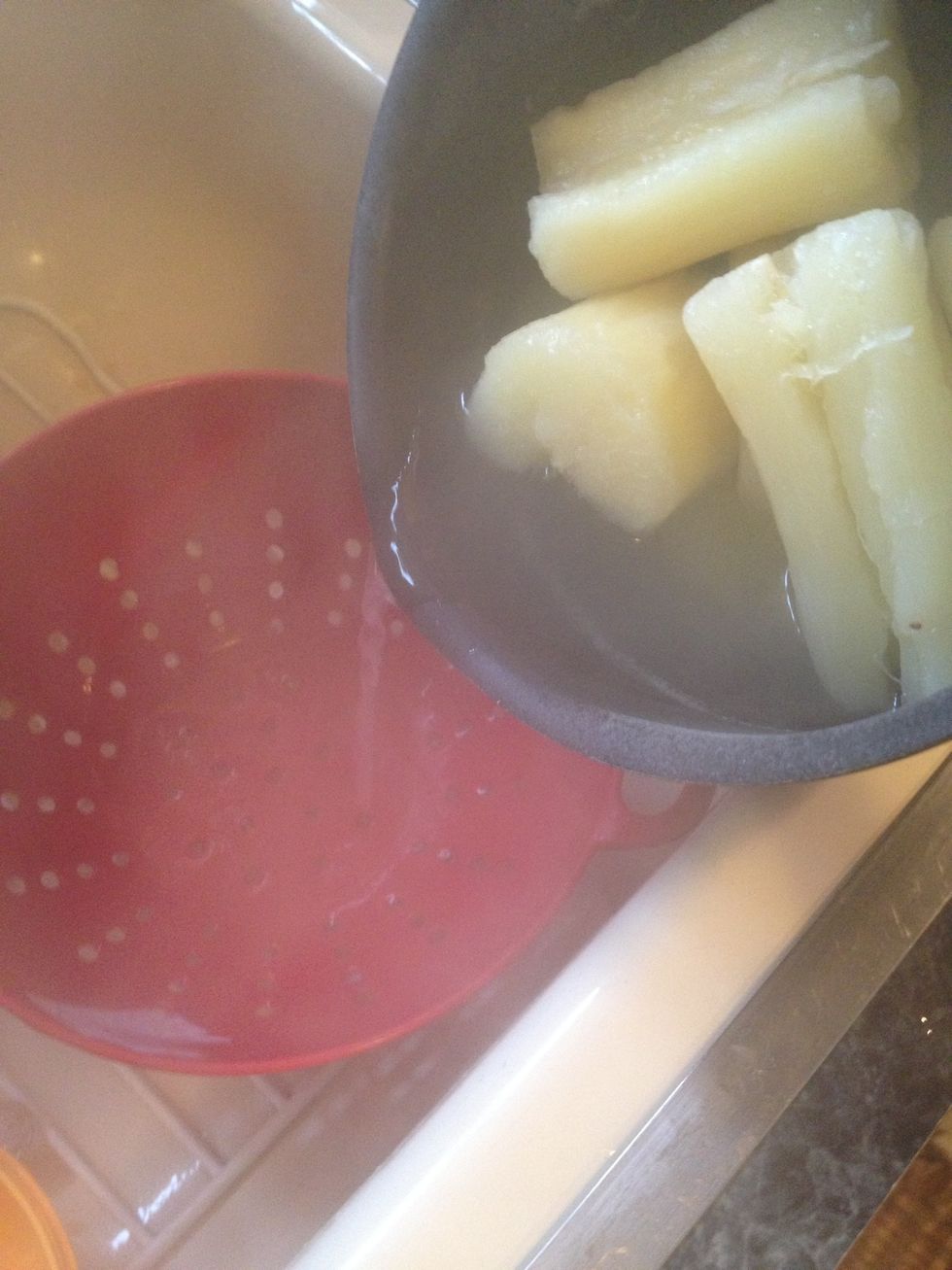 Drain the yuca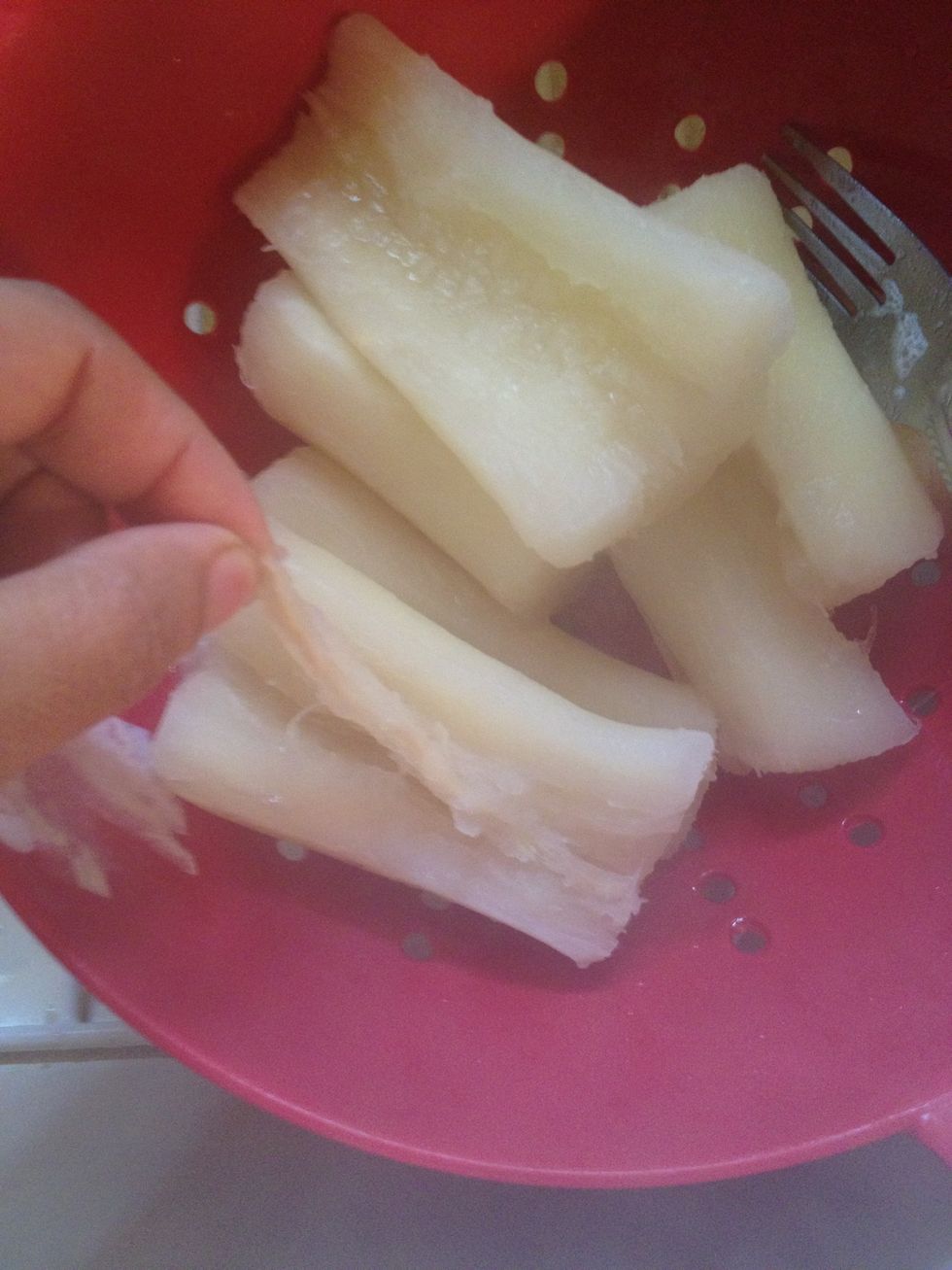 Remove the fibrous center.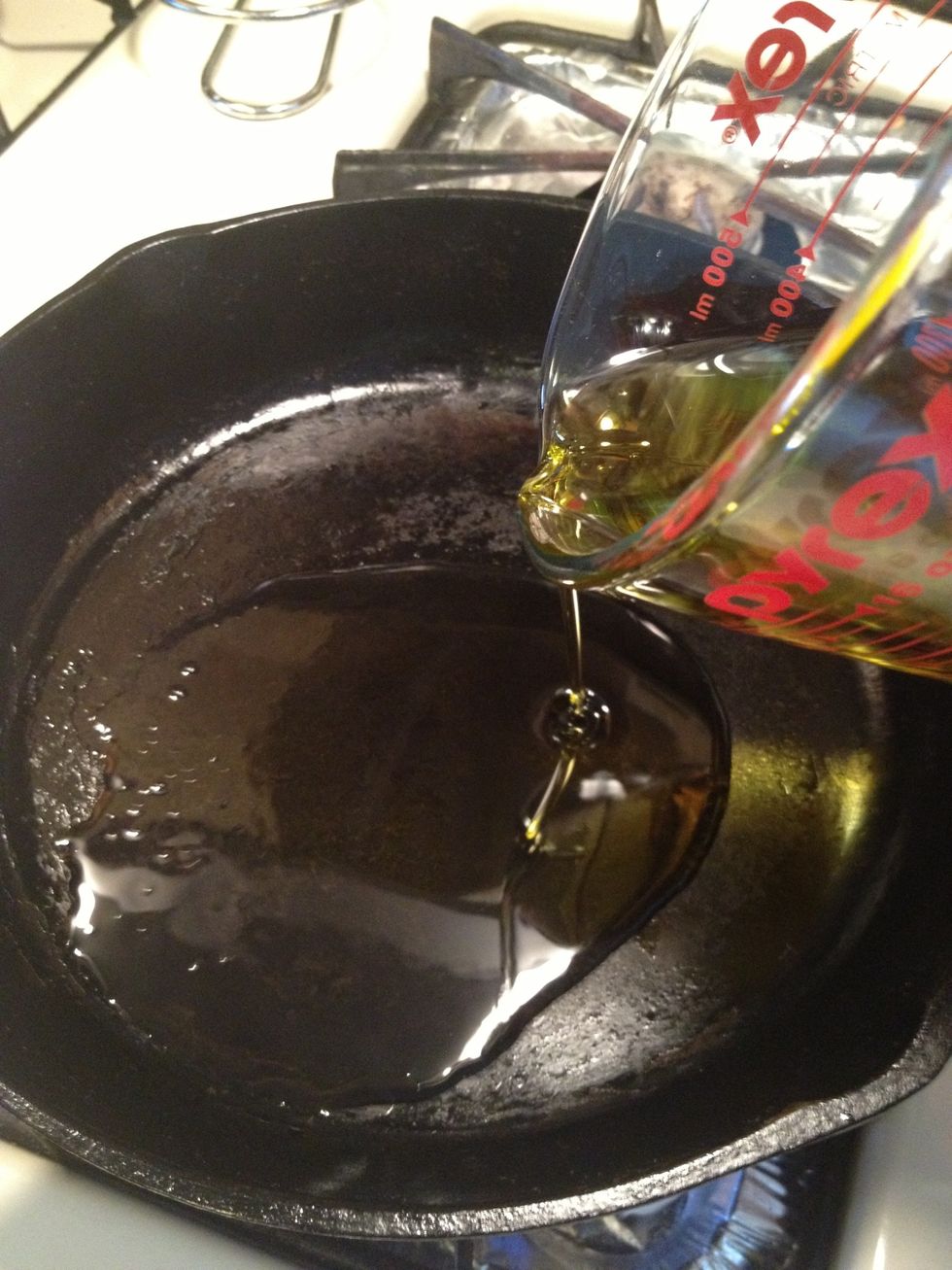 In a pot over medium heat add the oil
The red onions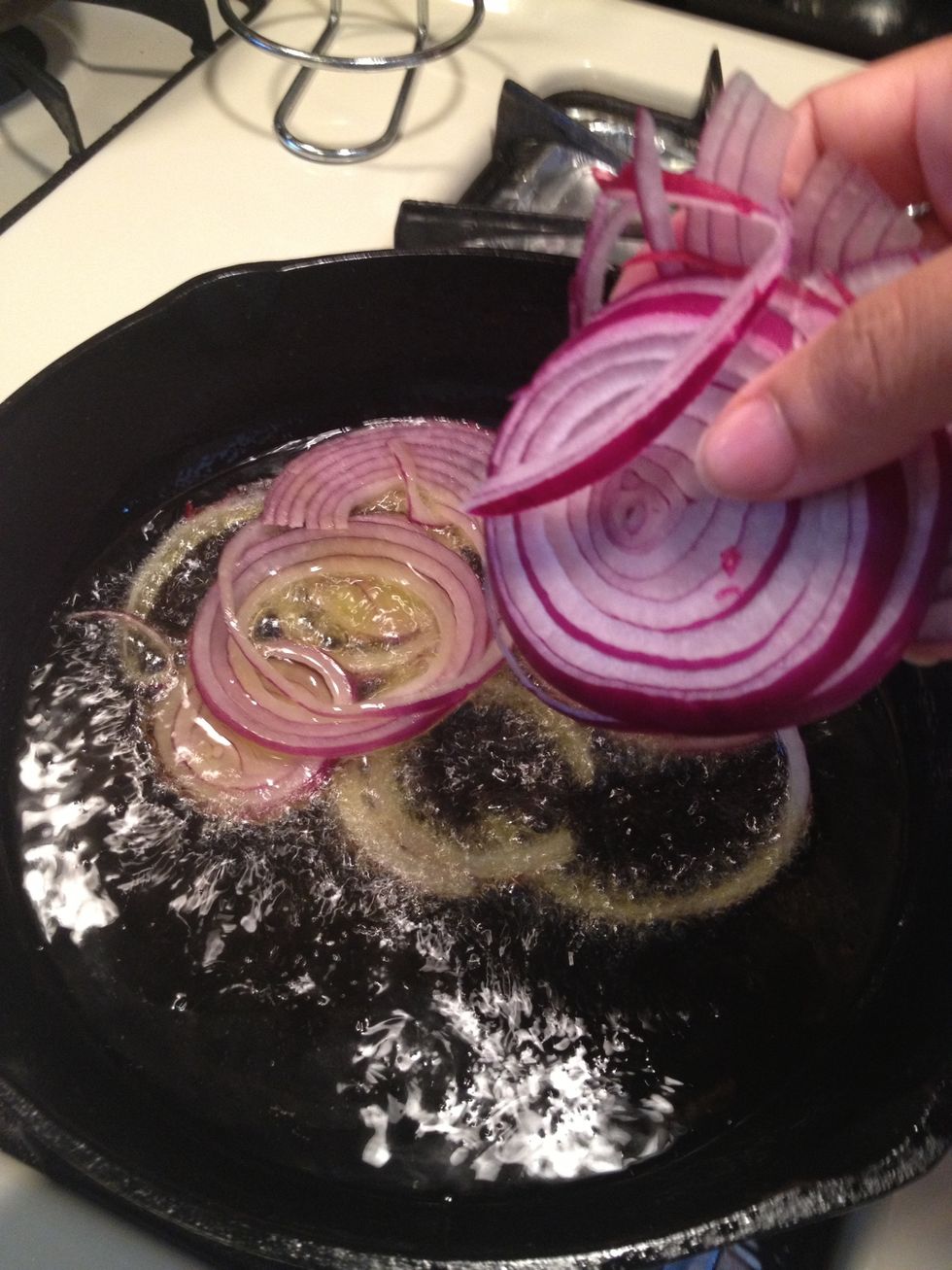 All the red onions 😁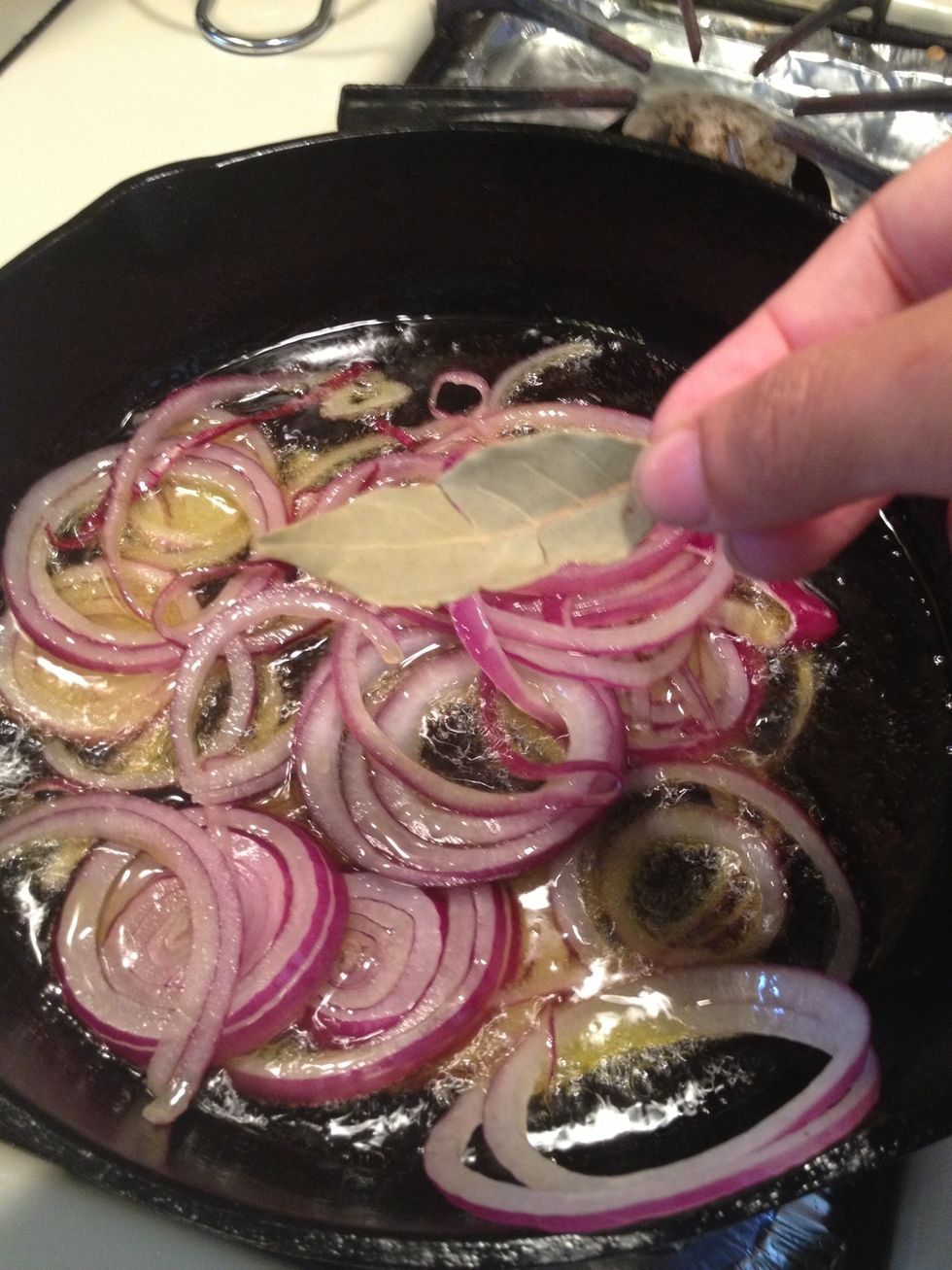 The bay leaf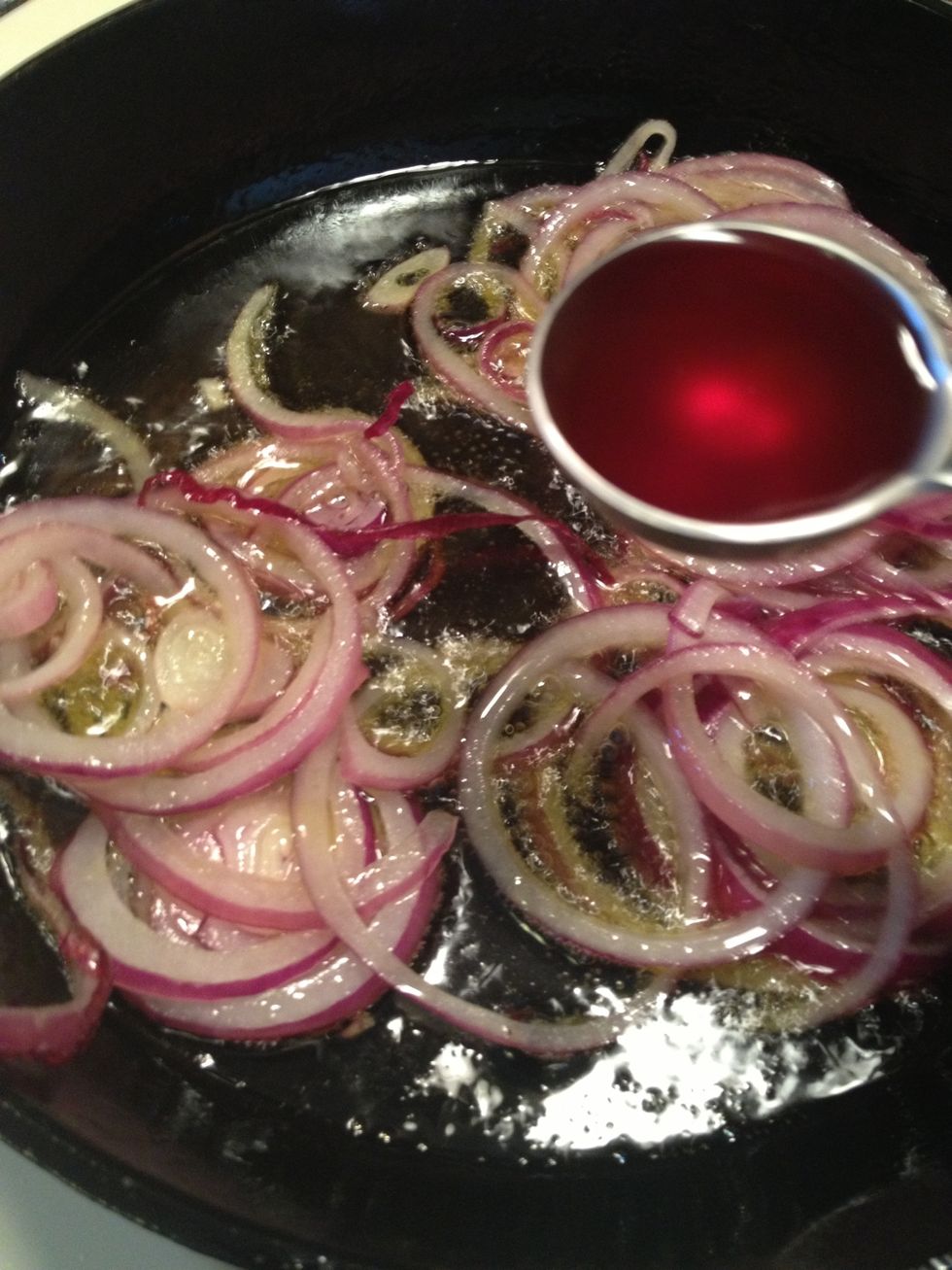 The vinegar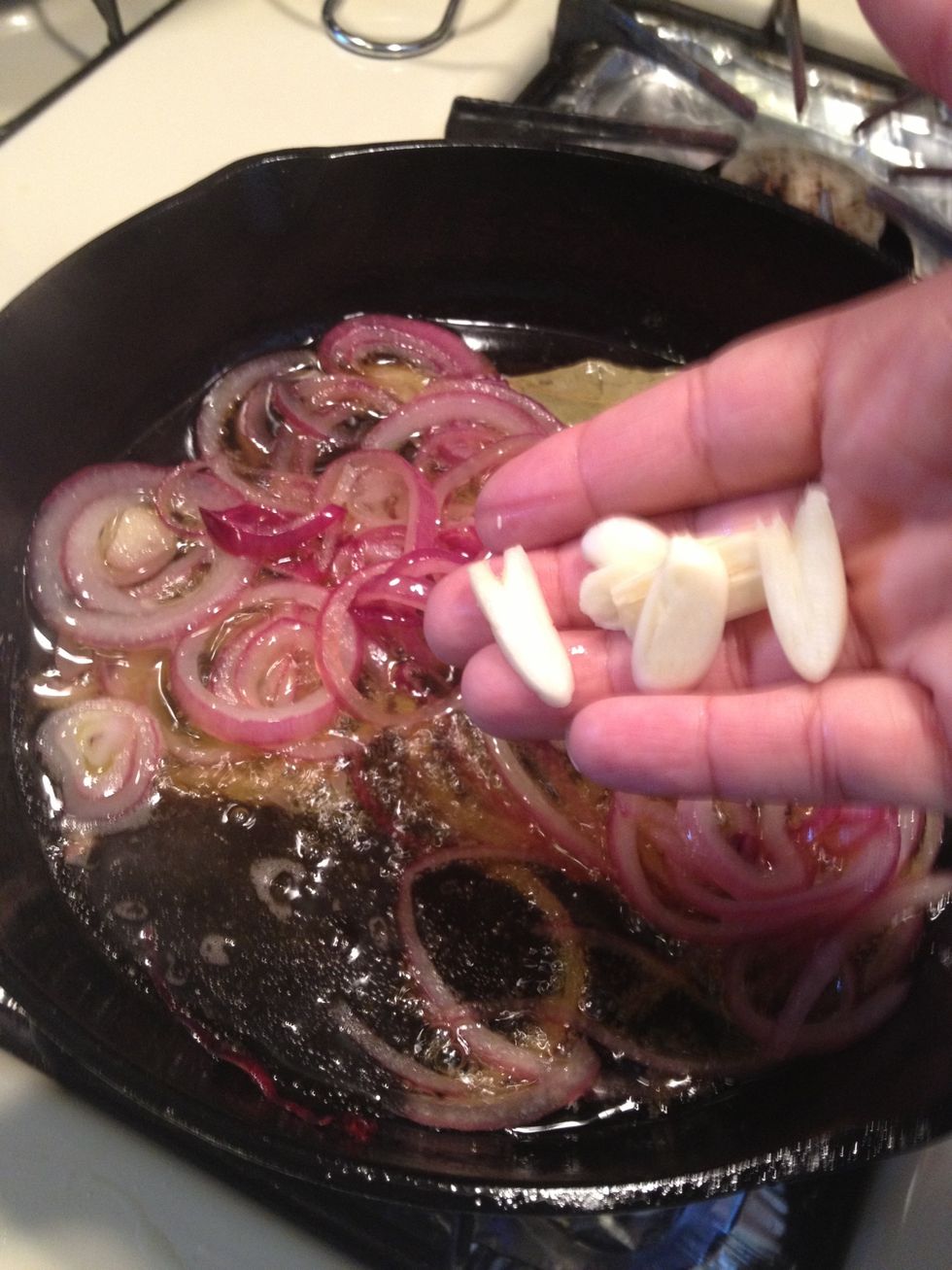 the garlic.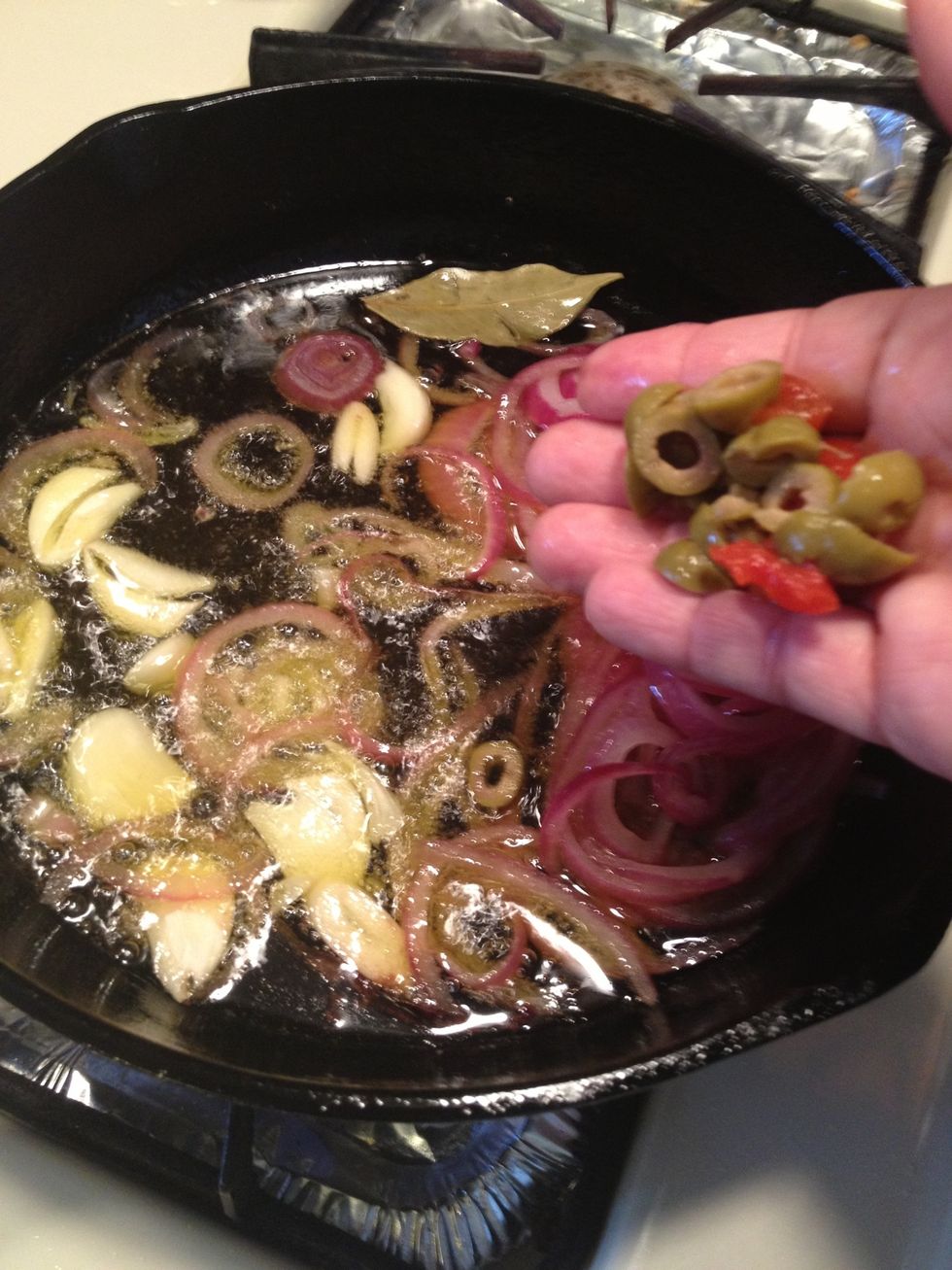 And the olives.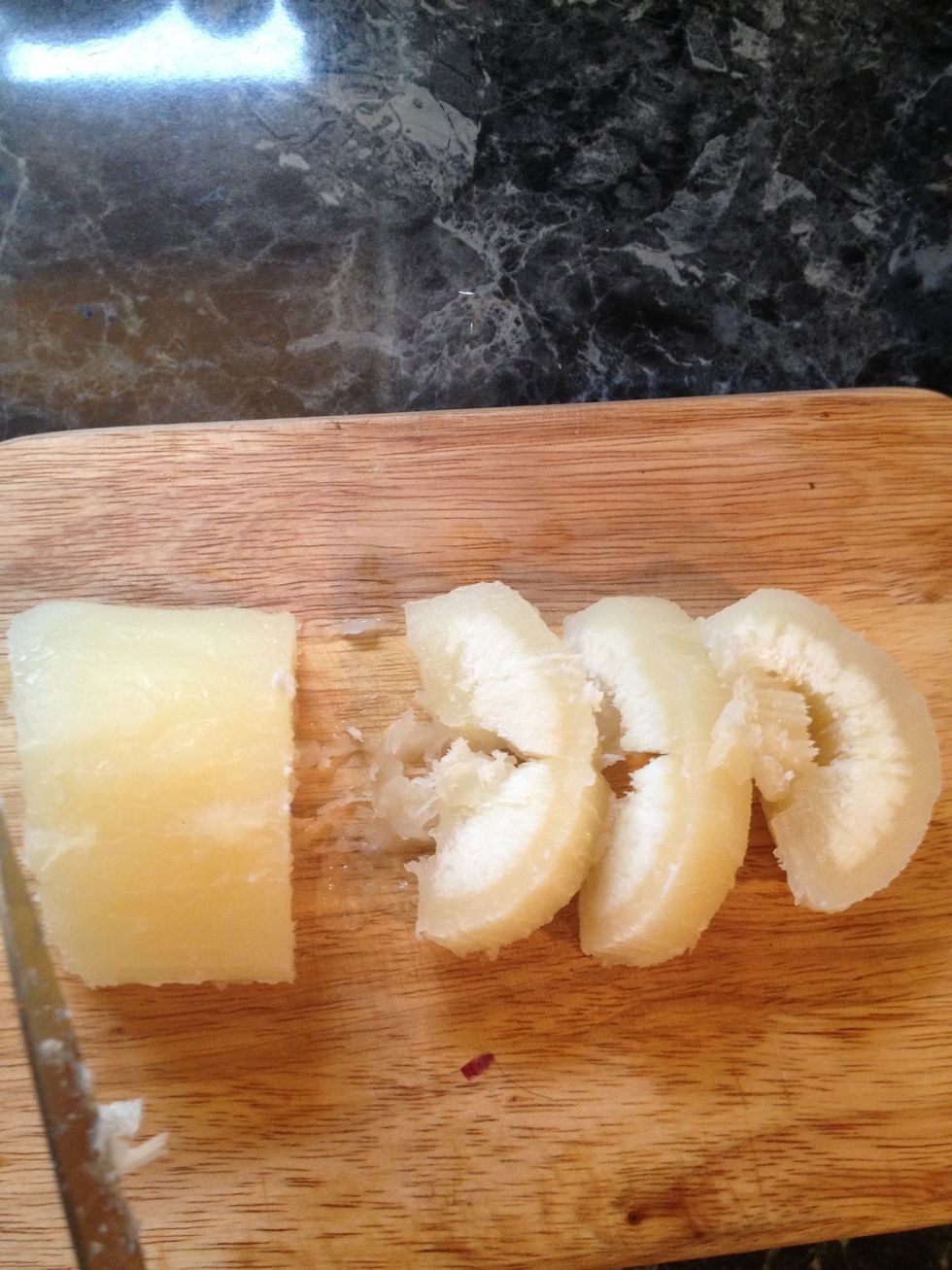 Now take the yuca and slice them up. Put them in a bowl.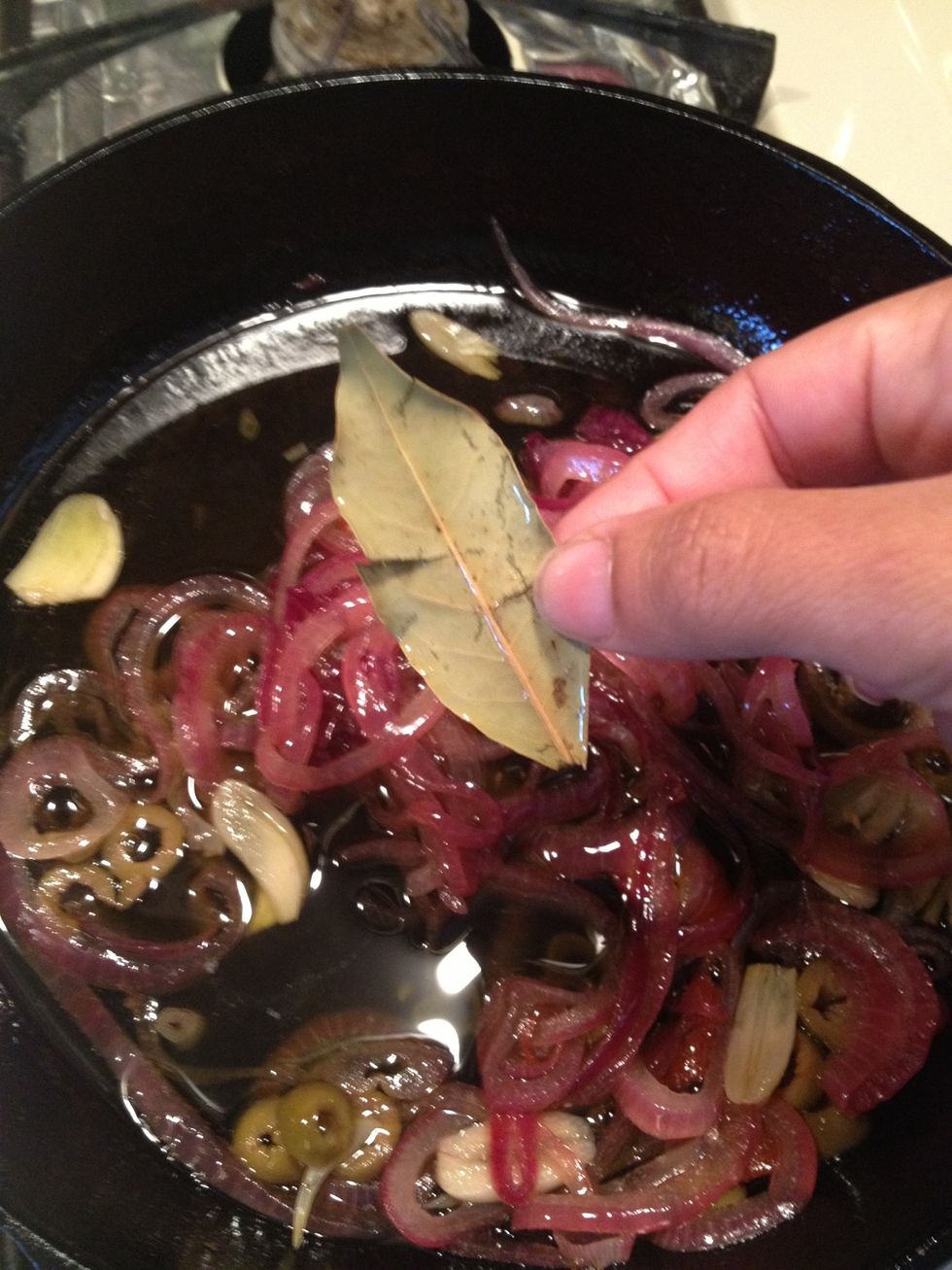 The marinade is cooked lets turn off the heat and remove the bay leaf.
Put the onion marinade on the yuca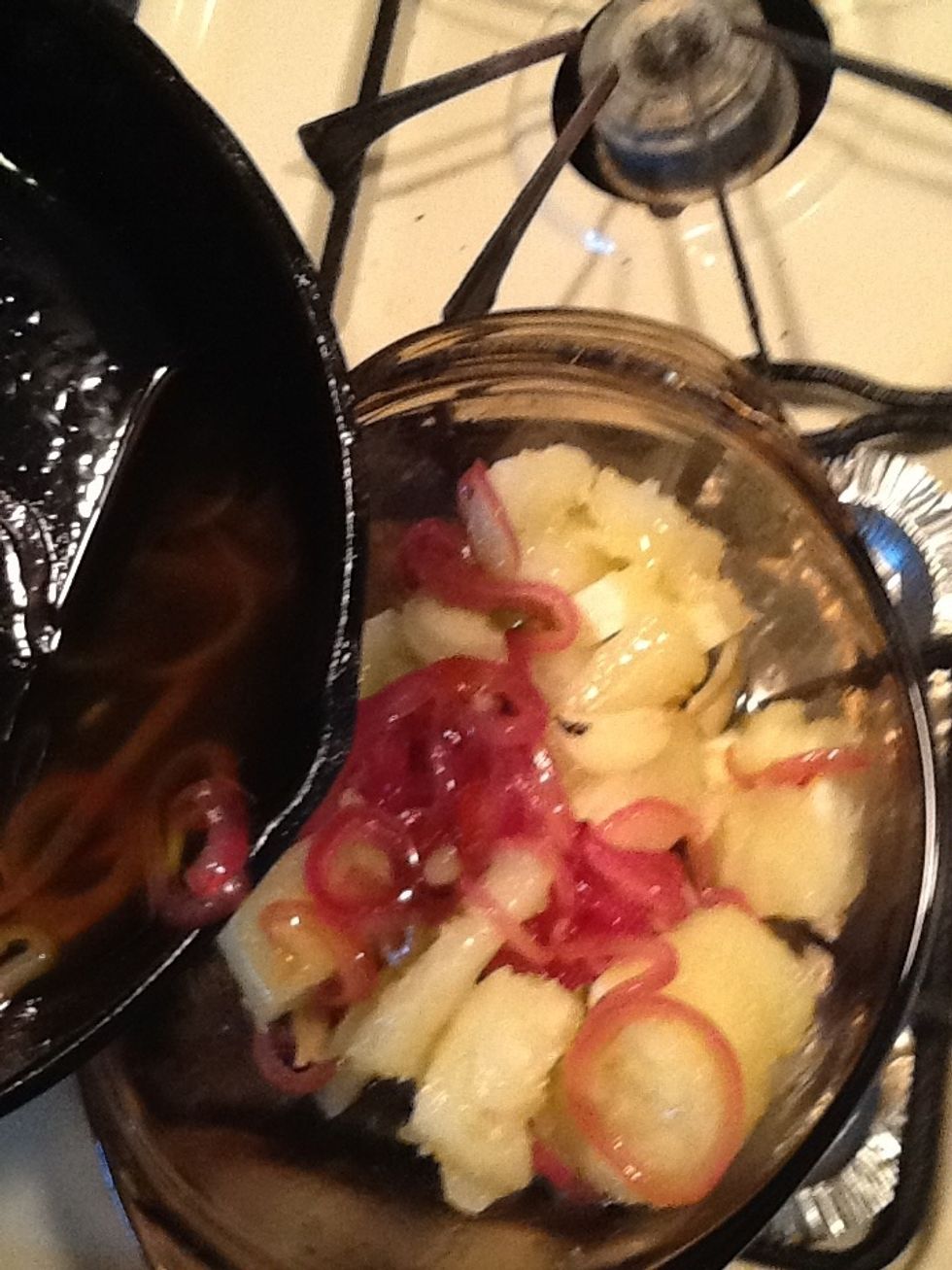 Dont skimp on the oil/vinegar marinade add it all I say!!!
Add pepper to taste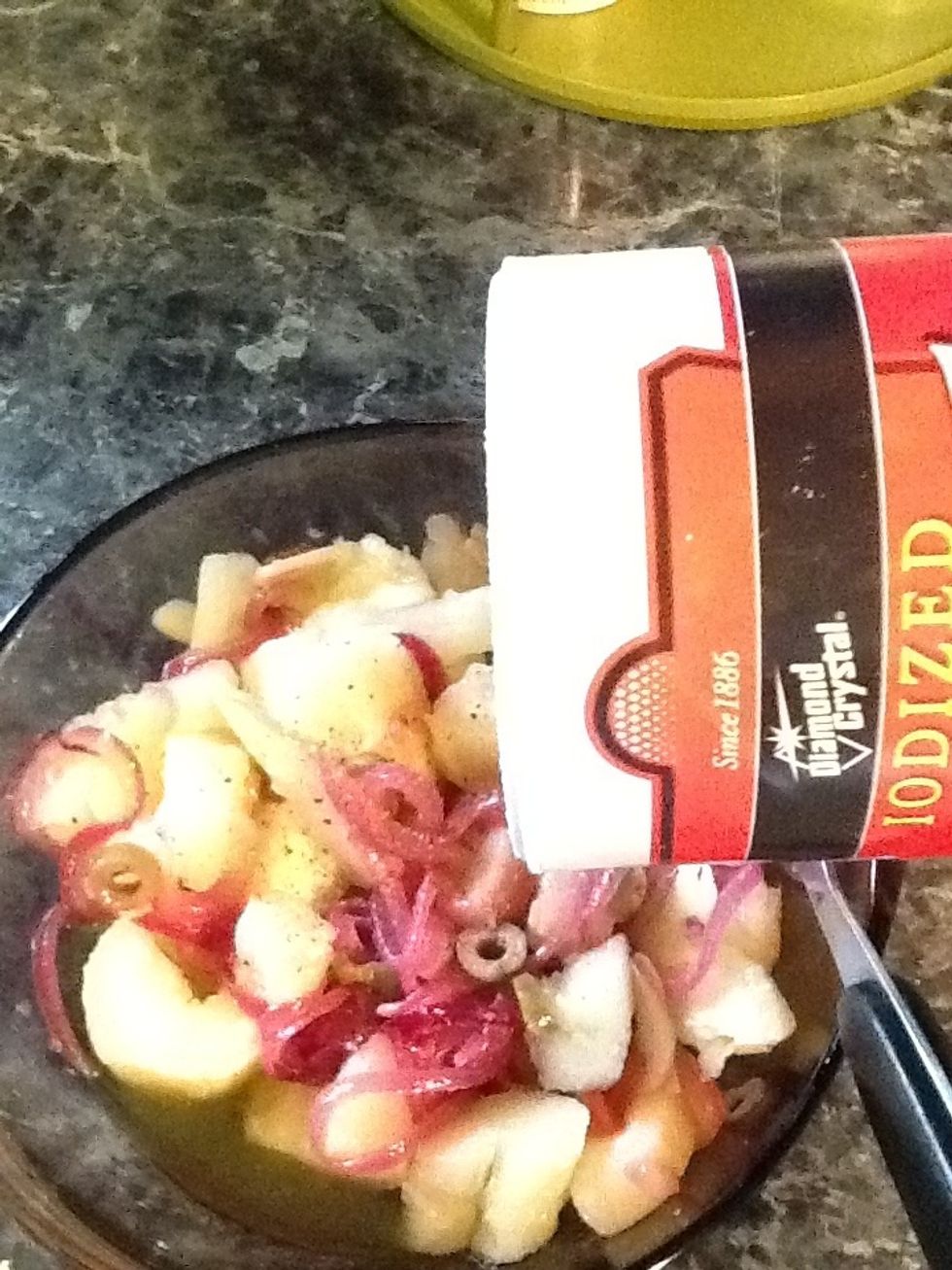 And salt as well. Let this marinate for several hours and serve at room temp.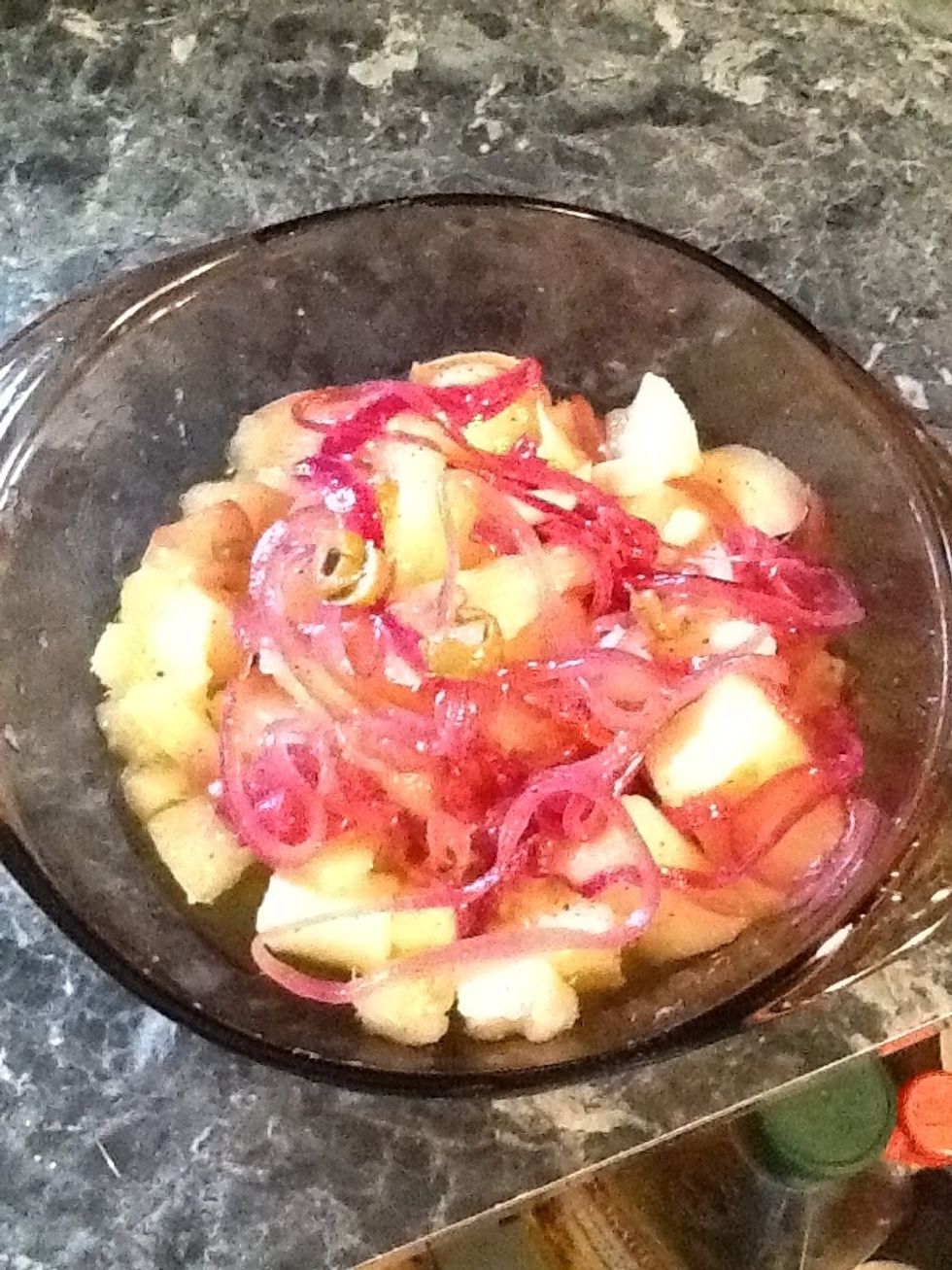 Enjoy my escabeche de yuca.
1/2lb Frozen bag of yucca or 1 fresh yucca root
1/2c Evoo
1/4c Red wine vinegar
1.0 Med red onion, sliced
5-10 stuffed olives, sliced
1.0 Bay leaves
3.0 Garlic cloves, sliced
Salt and pepper to taste