How to cook enchiladas verde in an alto-shaam cook & hold
Cook Enchiladas Verde in an Alto-Shaam Cook & Hold
15
Liberally season all sides with kosher salt and fresh cracked black pepper.
Sear the pork on all sides.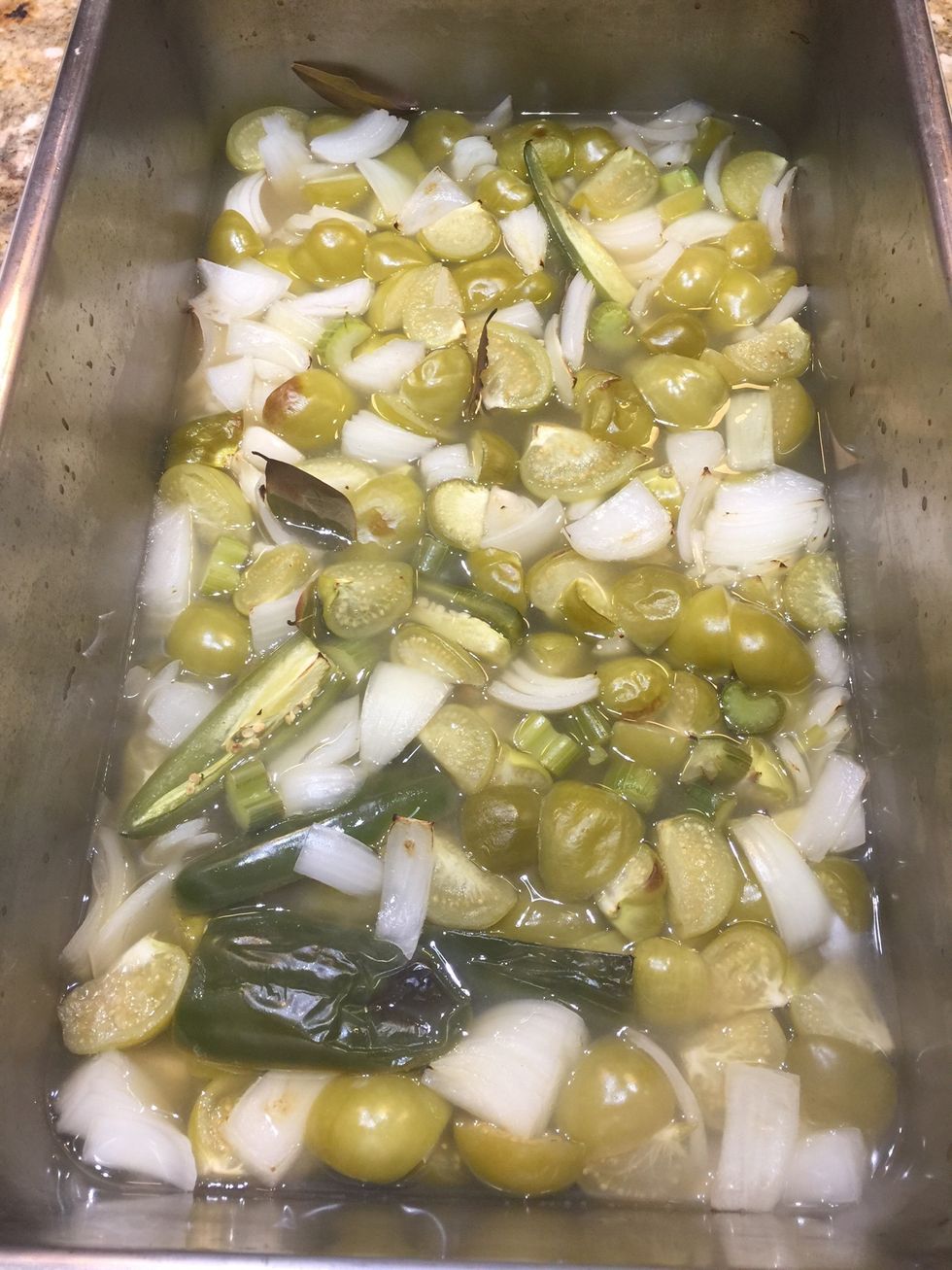 Combine the onion, tomatillos, jalapenos, celery, garlic, bay leaves and the chicken stock in a pot. Bring to a simmer and transfer it to a hotel pan.
Place the pork into the pan along with the vegetables and stock. Cover with foil leaving the corner open so you can place the probe.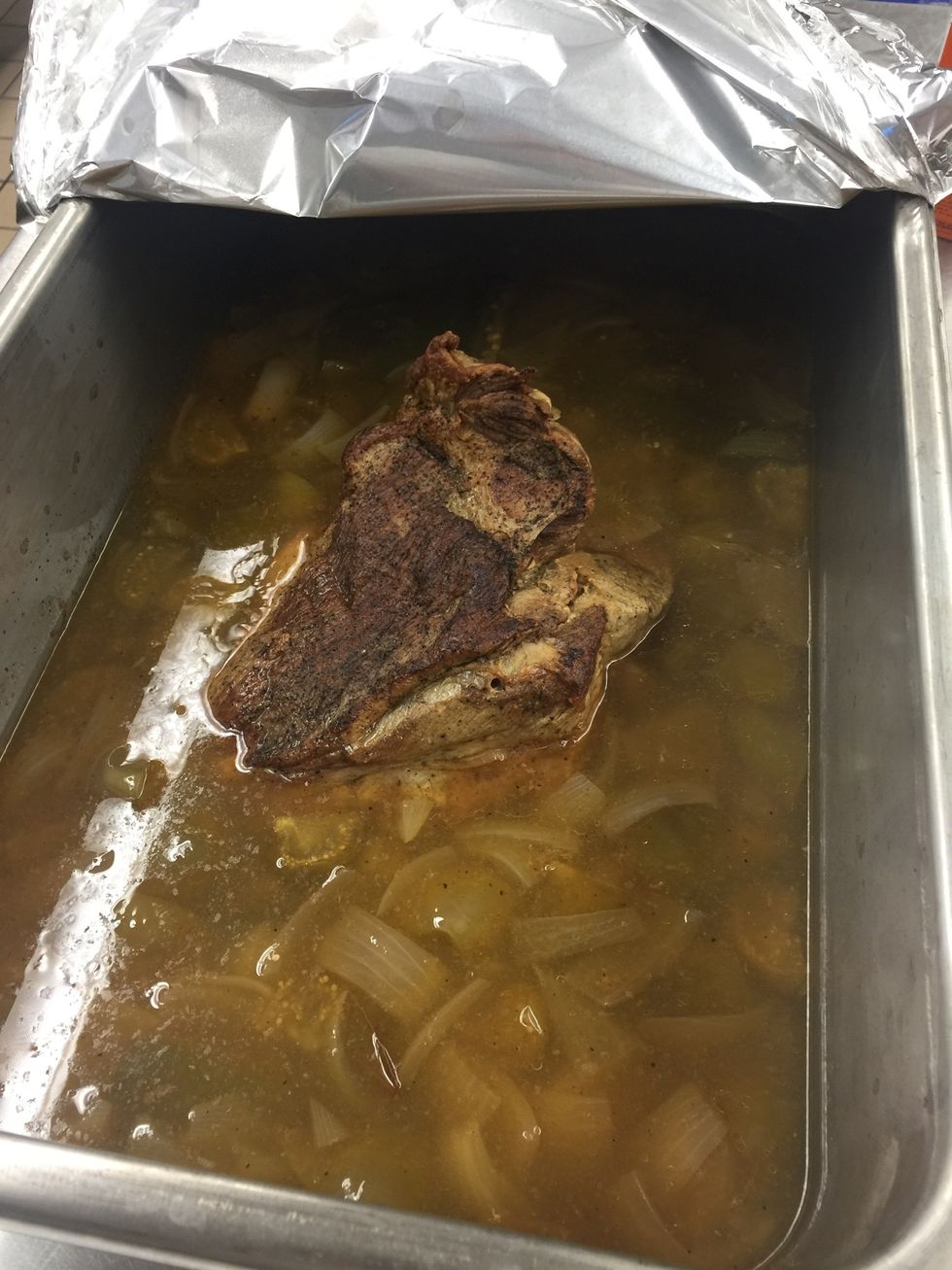 Cook overnight at 250F. Set the probe cut-off to 175F and hold temperature to 165F.
Remove the pork and carefully strain the liquid from the vegetables. Reserve the cooking liquid.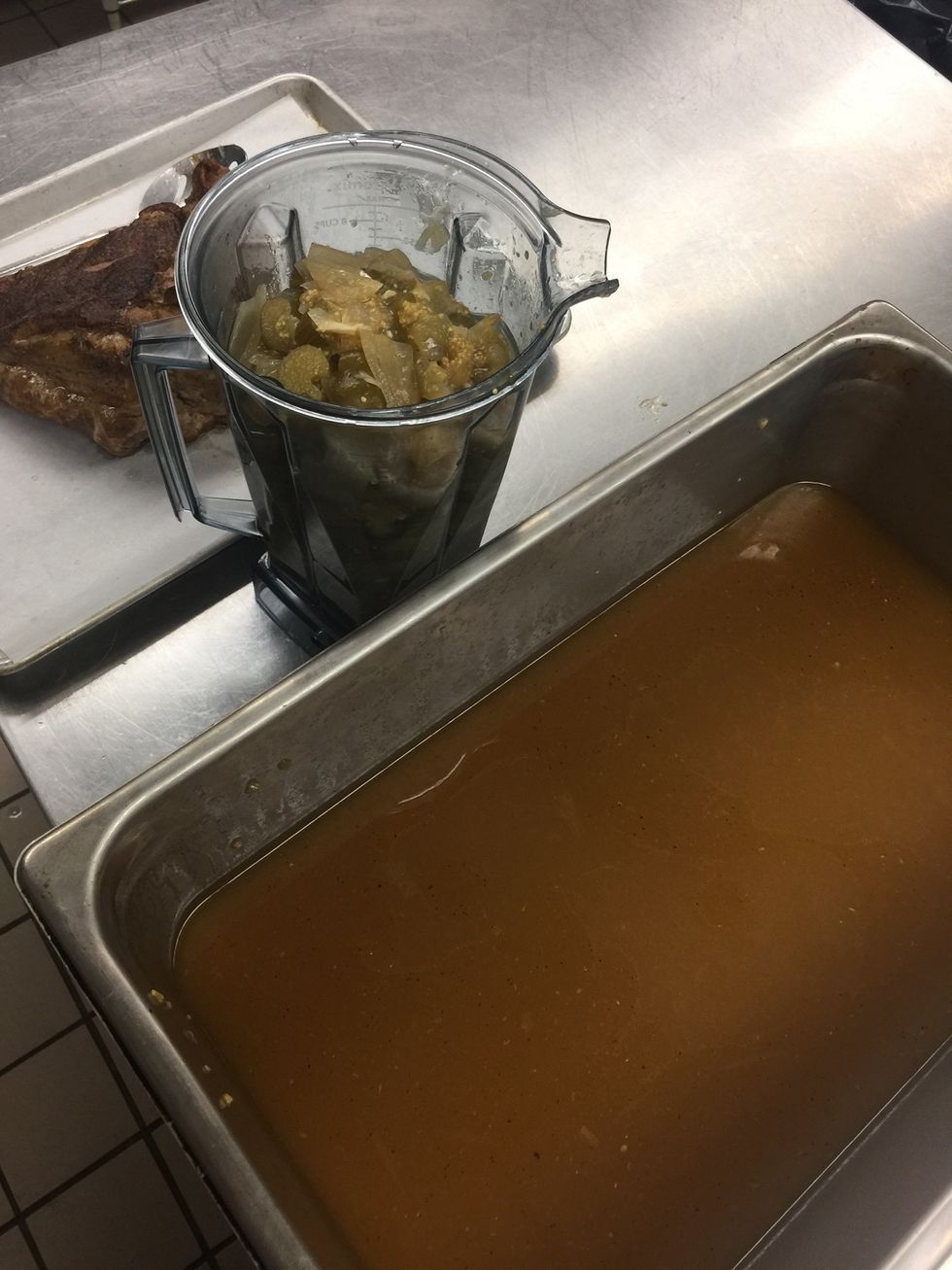 Blend the cooked vegetables on high for 2 minutes.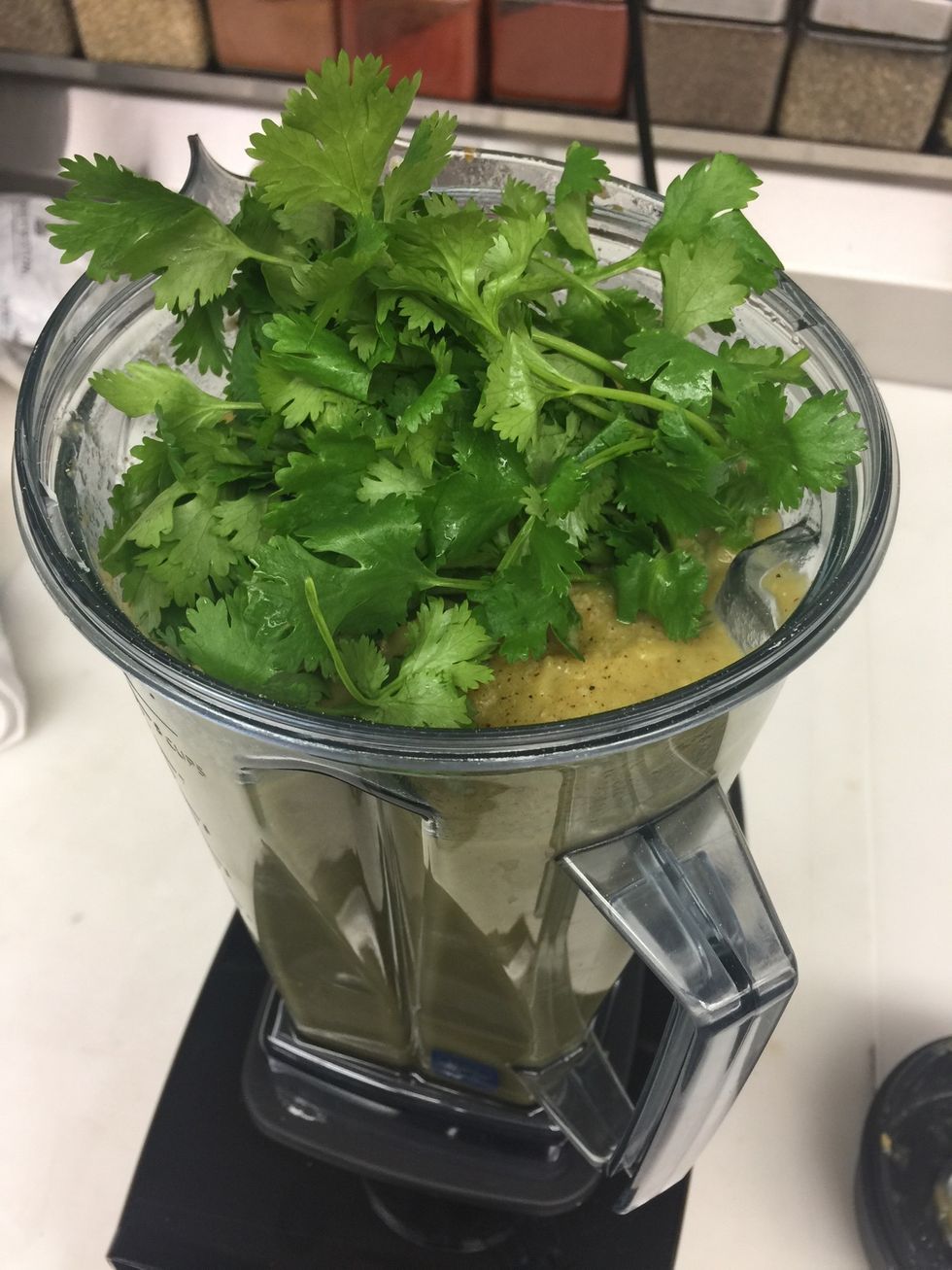 Add 1 cup of fresh cilantro and continue blending for 1 minute.
Salsa verde!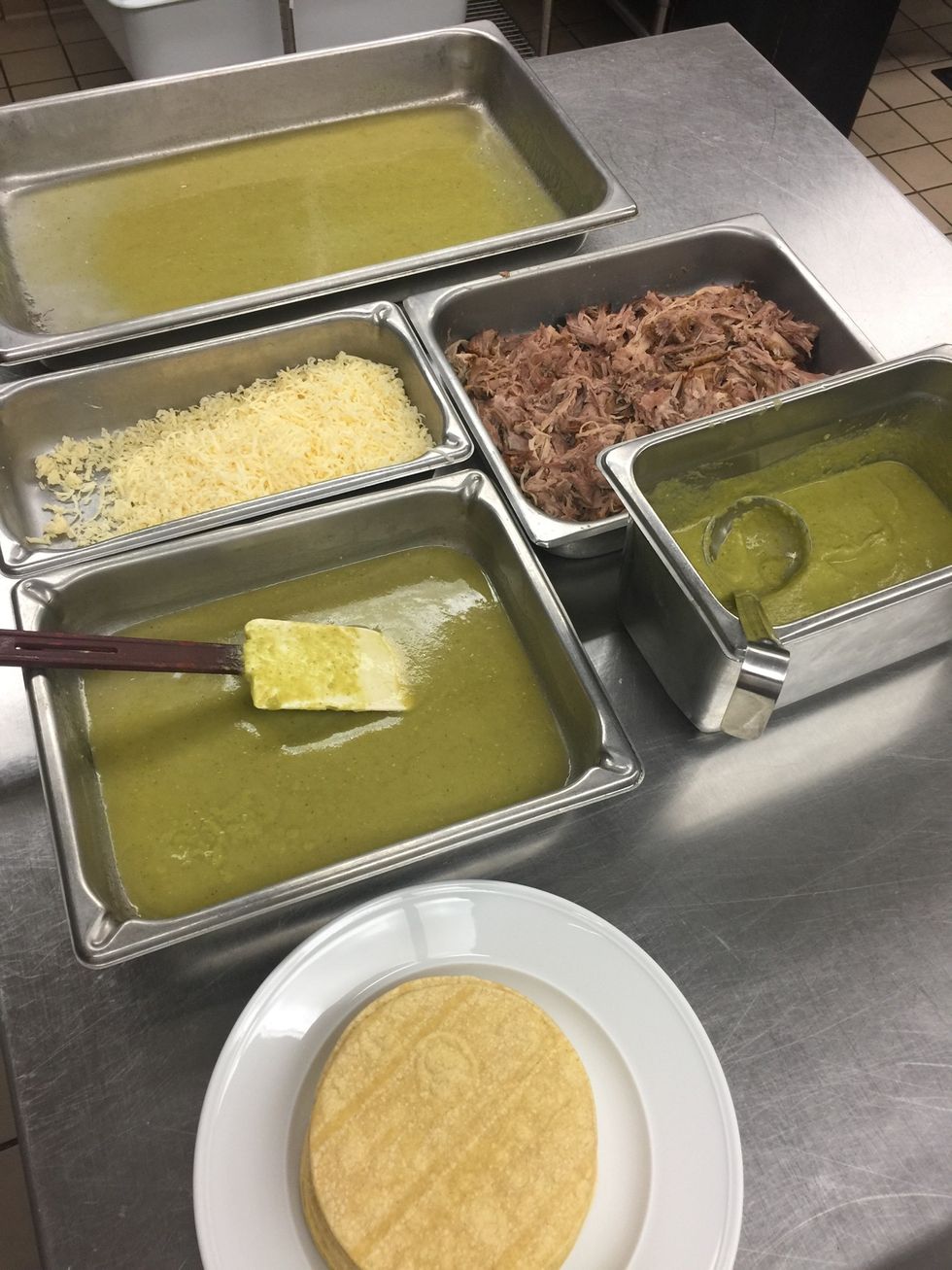 Prepare your work station for assembly. Thin out 2 cups of the salsa verde with 1 cup of the reserved cooking liquid. Place 1 cup of this mixture into the hotel pan where you will cook the enchiladas.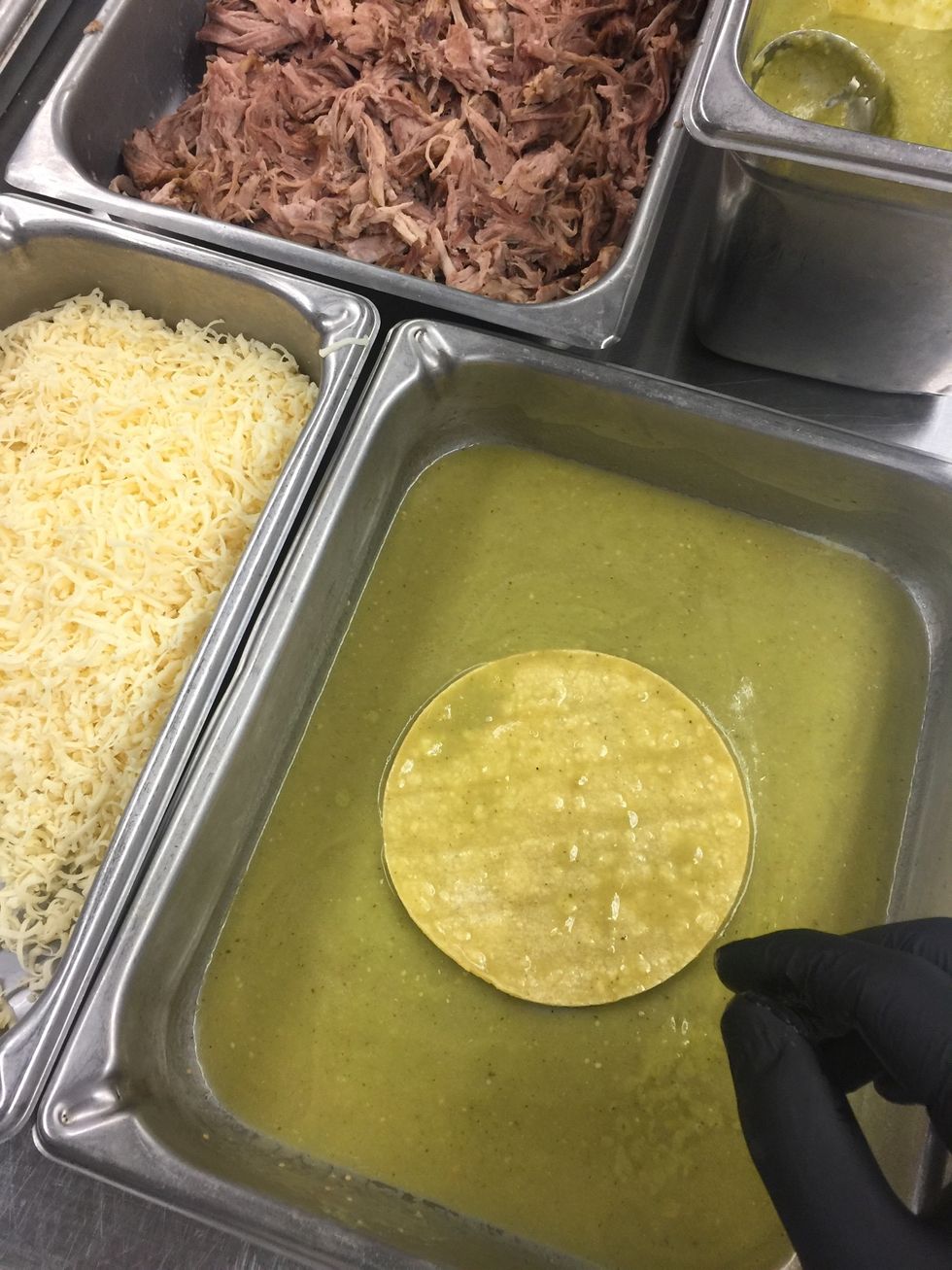 Place the remaining 2 cups in a separate hotel pan. Use this to dip your tortillas before rolling to help keep them flexible.
Top each tortilla with pork and Chihuahua cheese.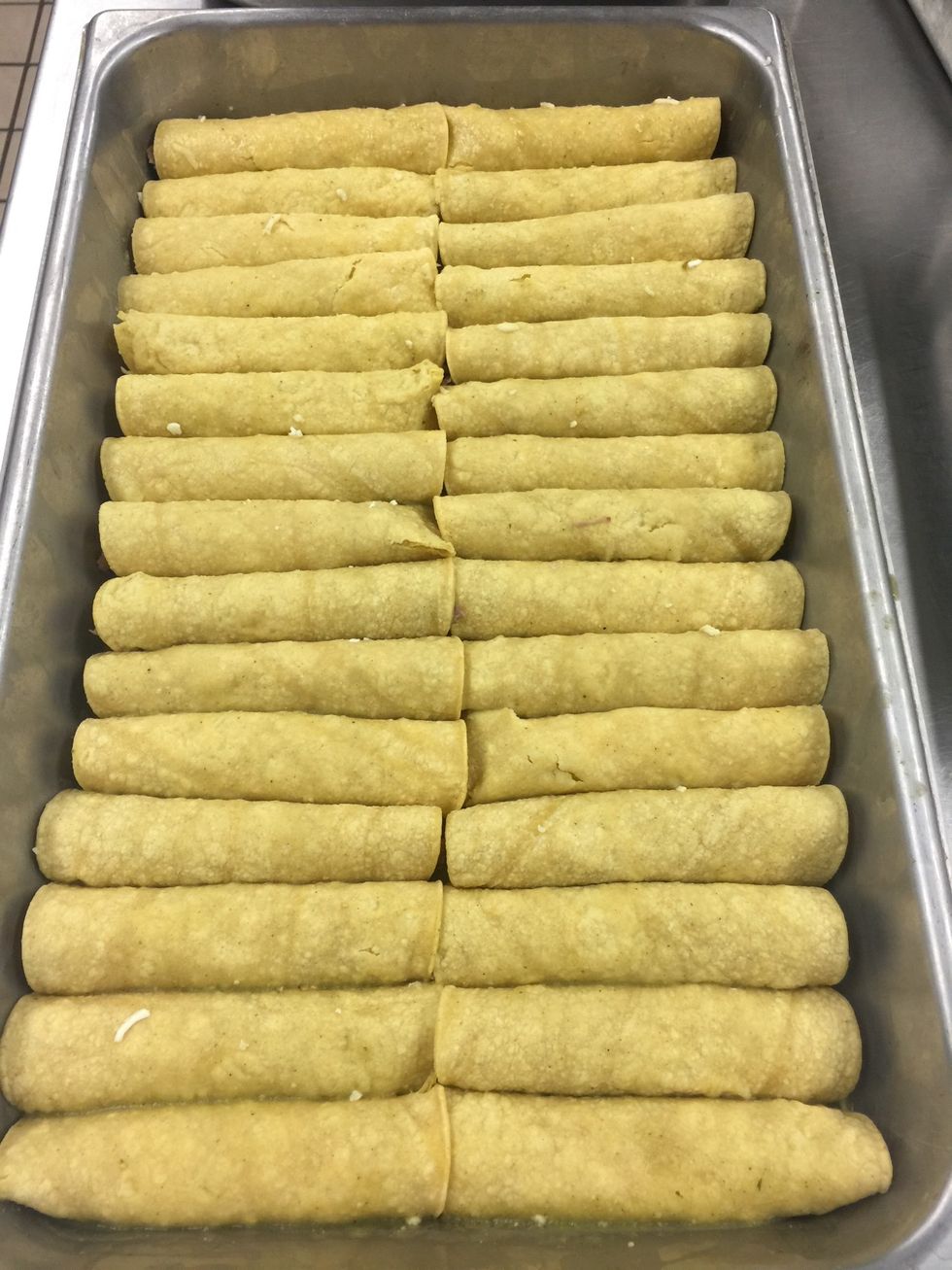 Roll up the tortilla and place in the hotel pan.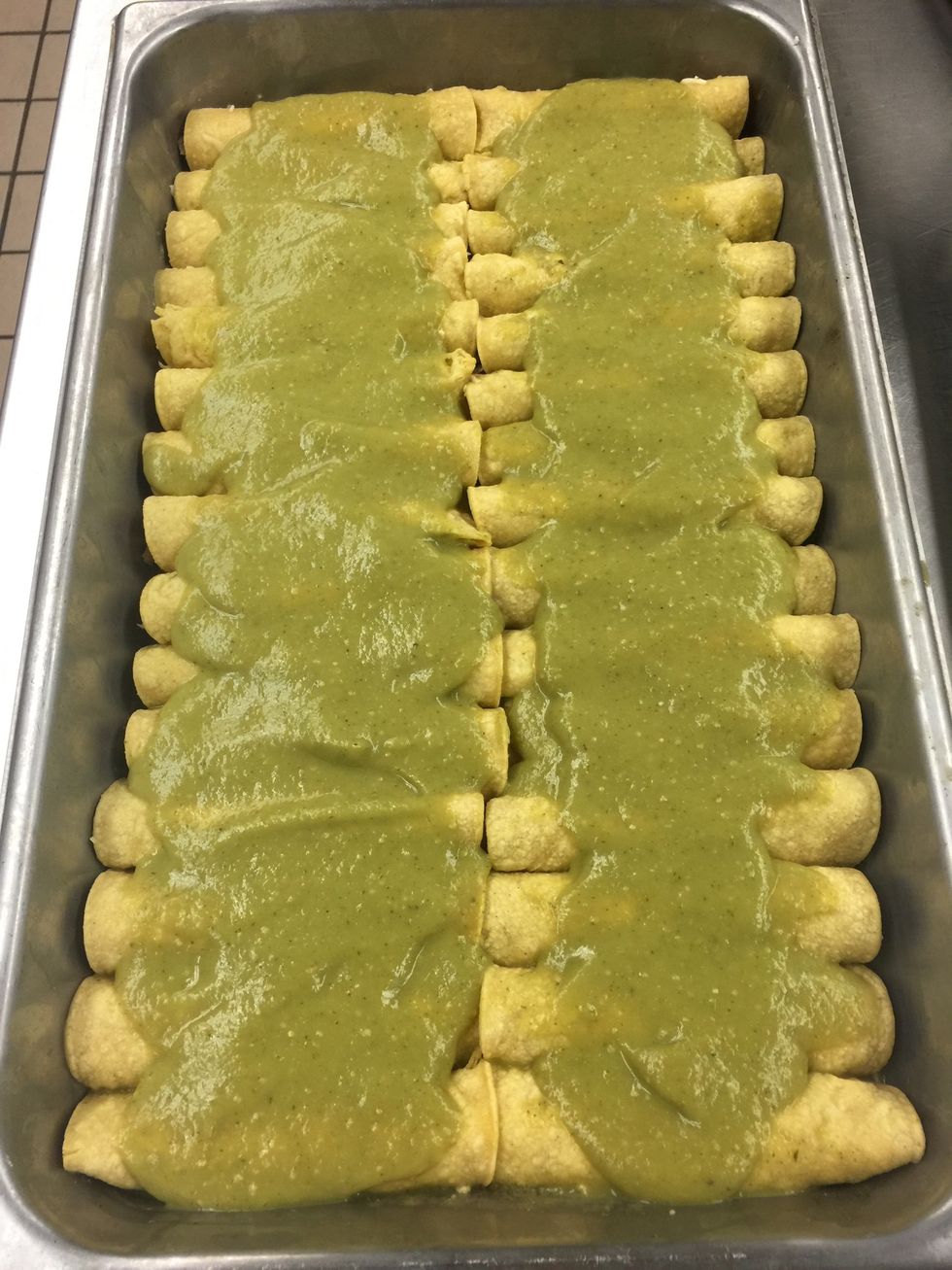 Ladle sauce over the enchiladas.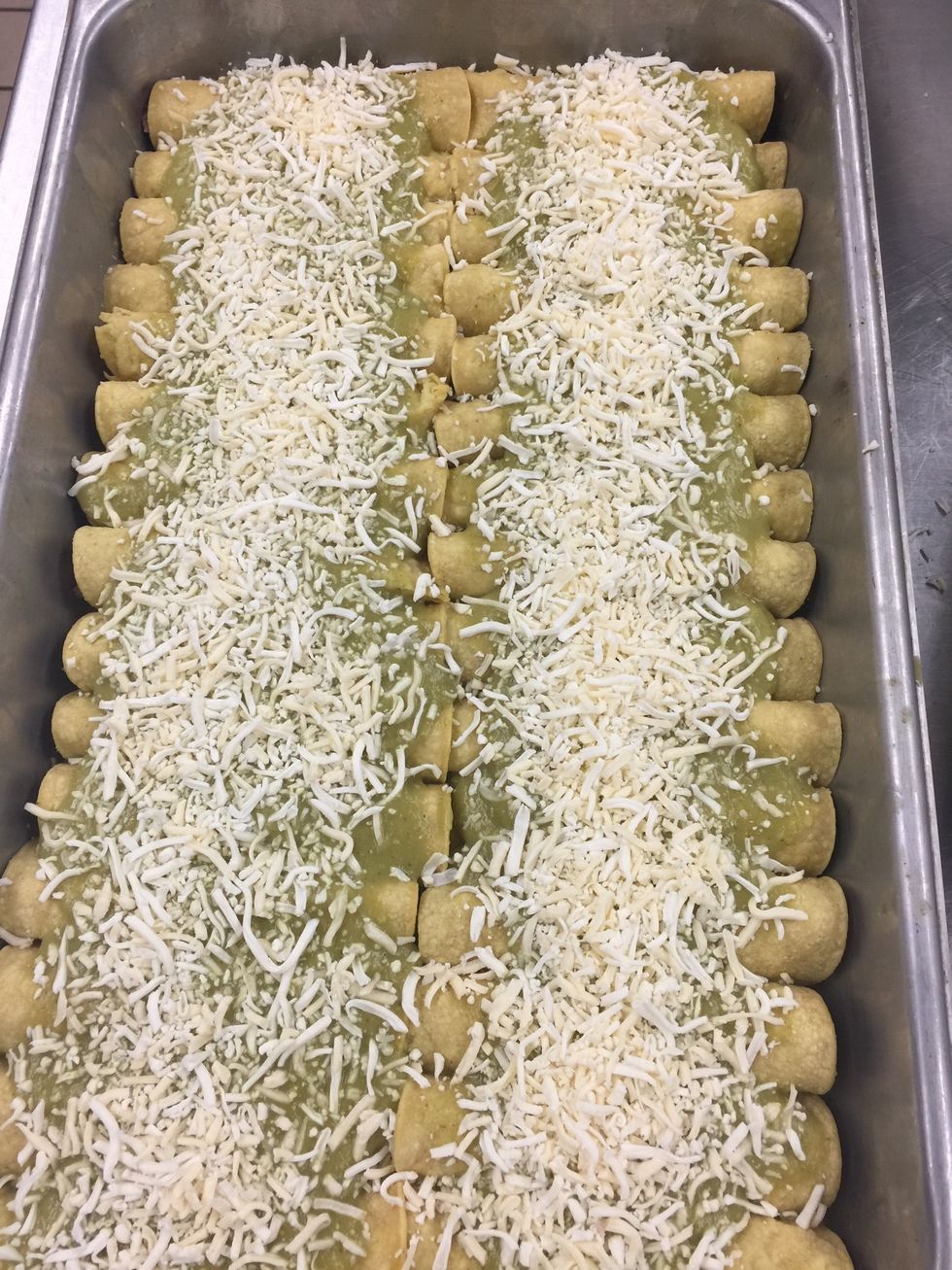 Top with more Chihuahua cheese and cook in a preheated Cook & Hold at 325F for 1 hour.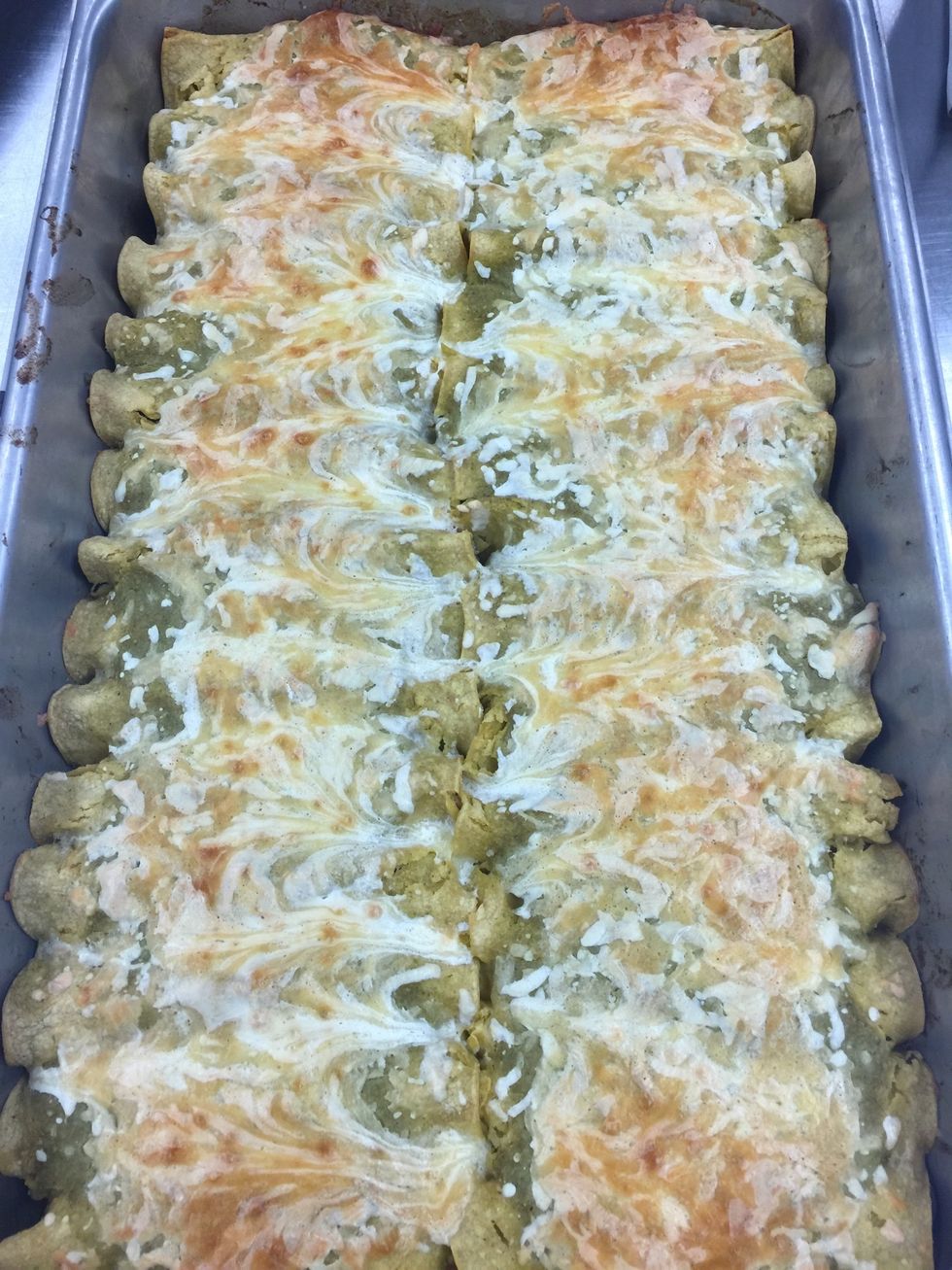 1.0 Pork Shoulder, Boneless
2.0 Yellow Onions, large diced
5.0lb Tomatillos, quartered
5.0 Celery Stalks, large diced
2.0 Jalapenos, quartered
8.0 Garlic Cloves
5.0 Bay Leaves
1/2gal Chicken Stock
1.0c Fresh Cilantro
30.0 Fresh Corn Tortillas
1.0lb Chihuahua Cheese, shredded