Super Easy to make. Use it on enchiladas or even on chile relleno.
12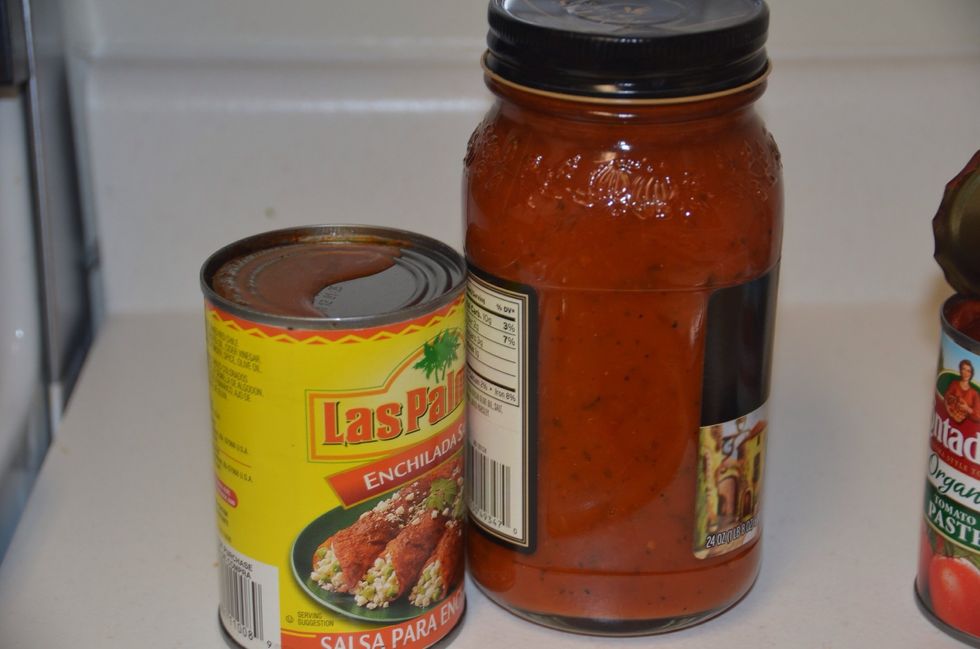 I am using las Palma enchilada sauce.. Medium hot. You can use any enchilada sauce. And any marinara sauce.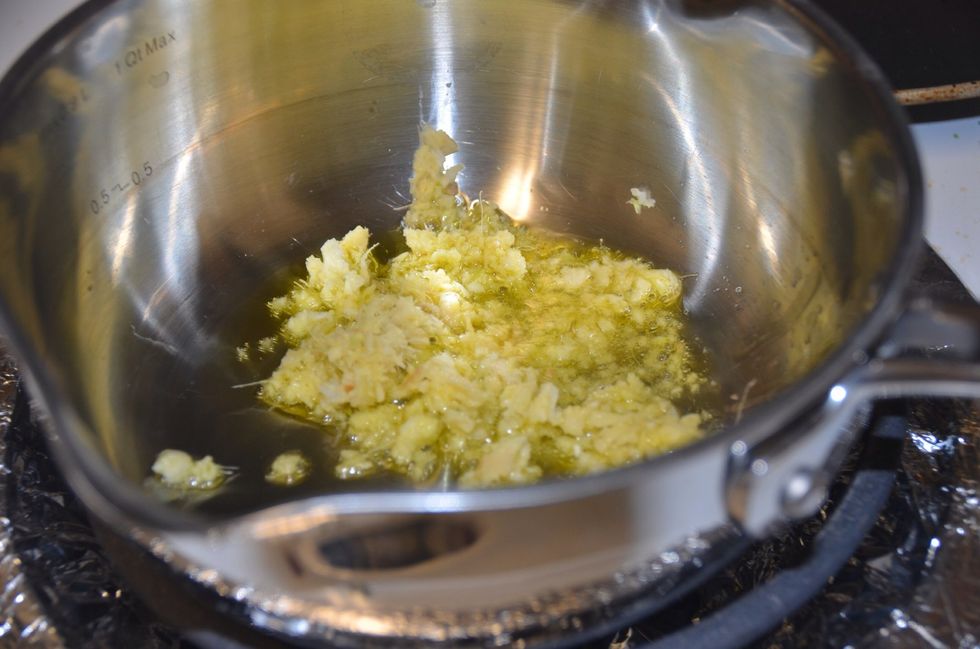 Crush ginger and garlic together. Heat olive oil on a medium heat and add the ginger garlic paste. Sauté for 3min.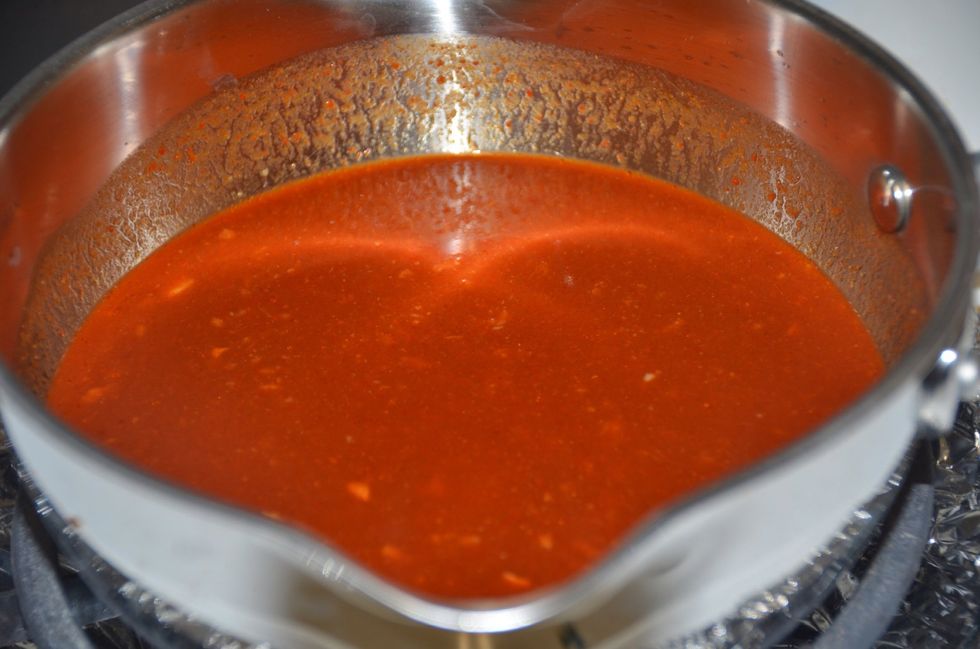 Once the ginger garlic is cooked and golden brown in color add the enchilada sauce.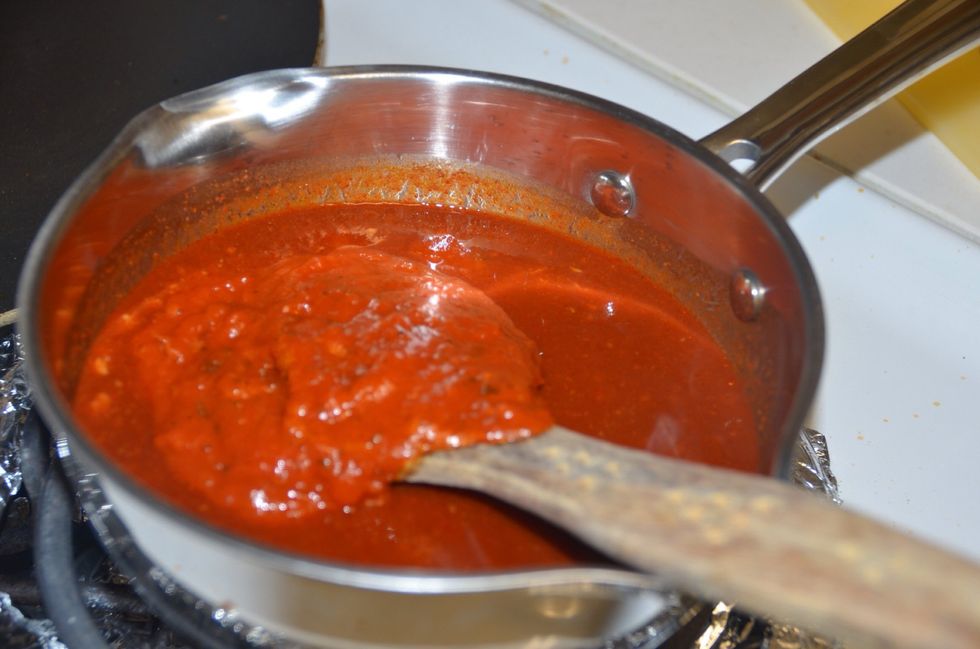 Add marinara sauce and give it a stir.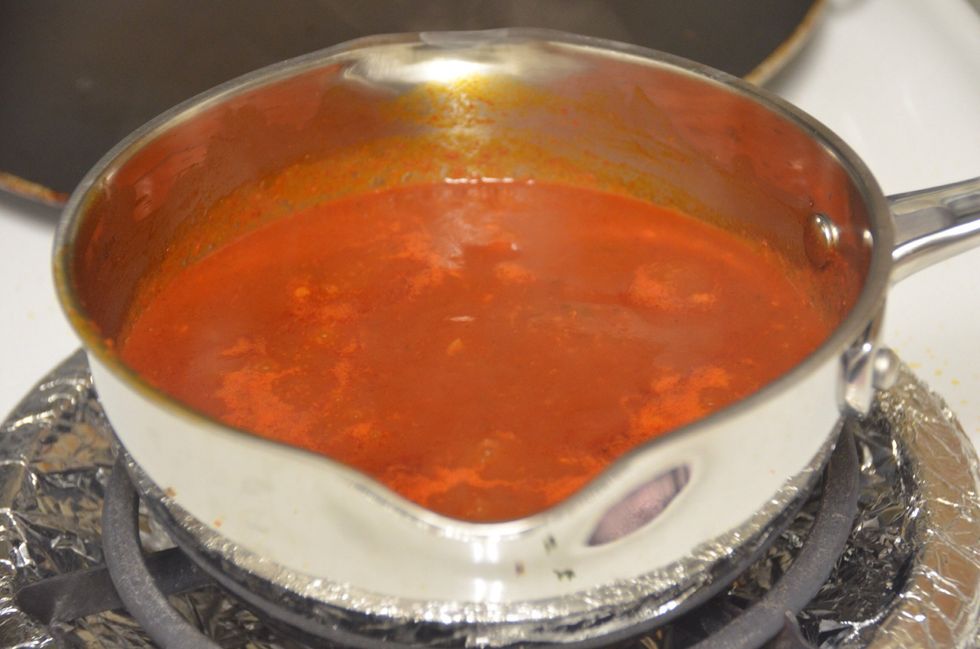 Cook until it boils and then turn off the heat. Add the sugar and stir .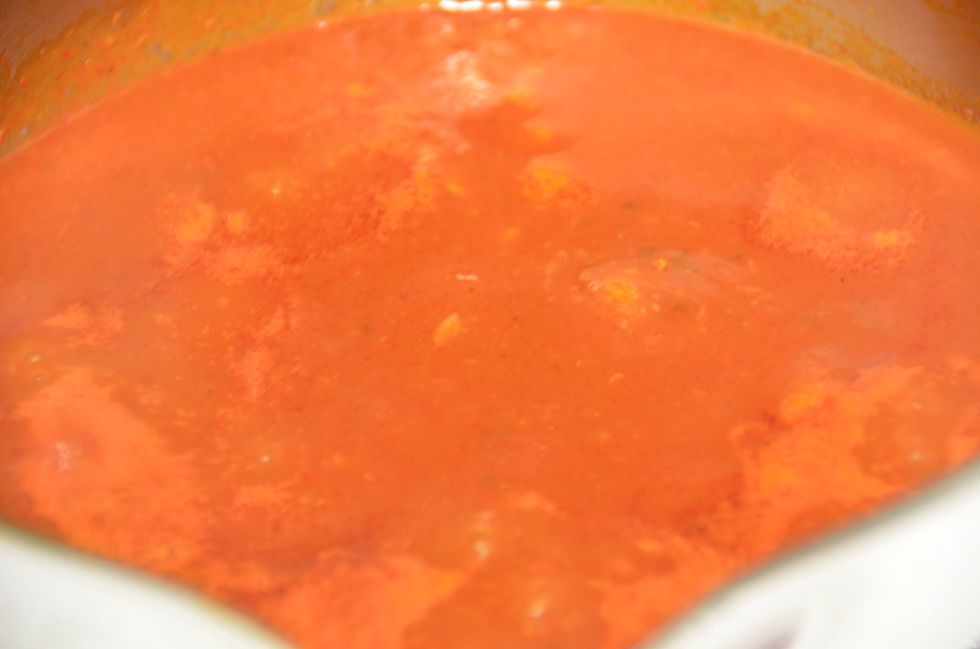 The sauce is ready. Use as required.
2.0c Enchilada sauce
1.0c Marinara sauce
1.0in Ginger
2.0 Garlic cloves
1/2tsp Olive oil
1.0tsp Sugar