Tender, melt-in-your-mouth, delicious South American braised beef in a spicy El Dorado hot chilli salsa sauce and tomato sauce- perfect as a New Years Eve meal!
176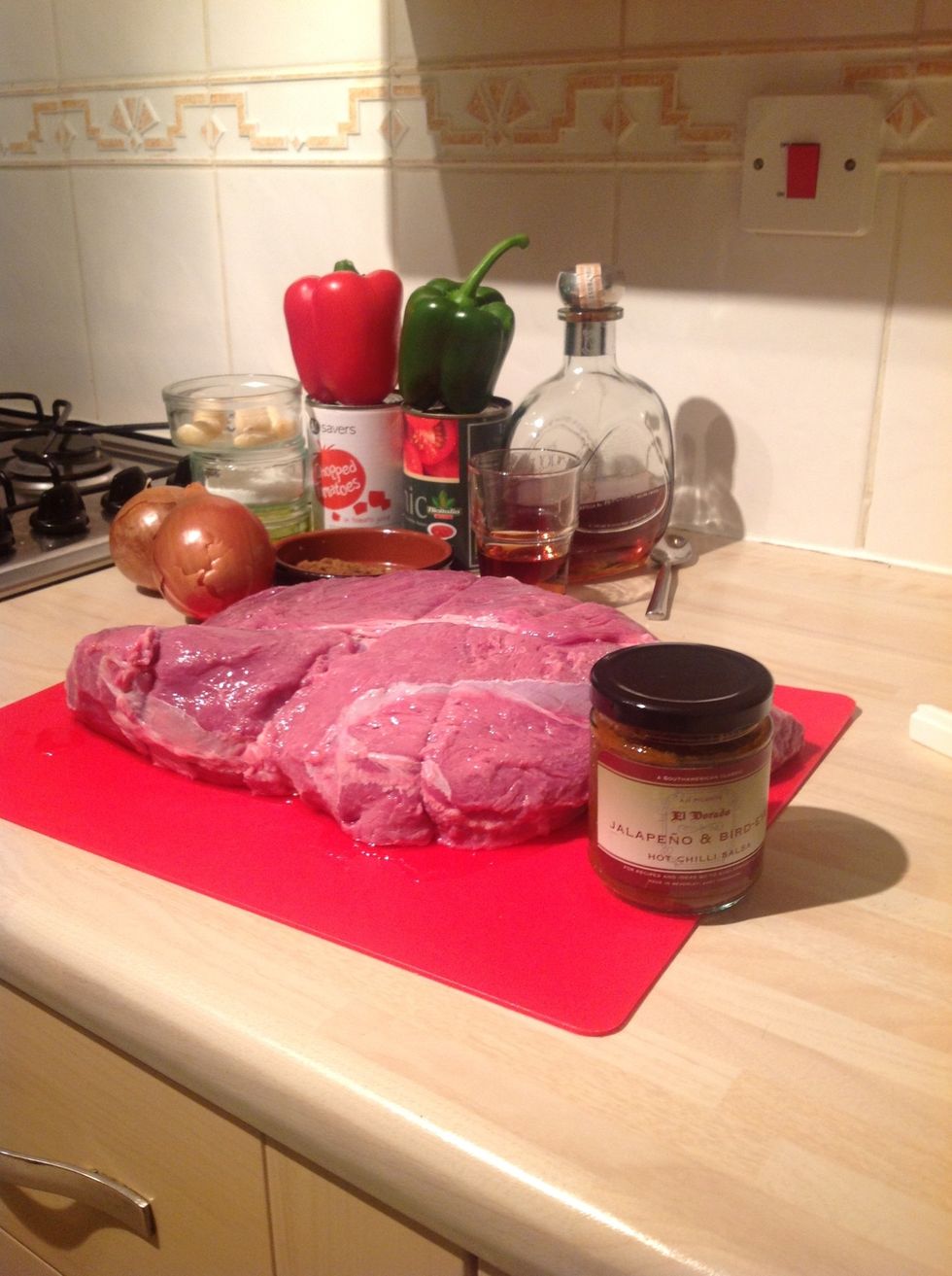 All the ingredients
Rub all the spices on to the beef, using either hands or a spatula until well covered. It's important not to add the salt with this, save that until the end.
Roughly chop the onions and peppers.
Heat the oil on full heat in a large pan, big enough to fit all the beef in, until very hot. When it's hot, place the beef into the pan to seal it, roughly 5 mins on each side.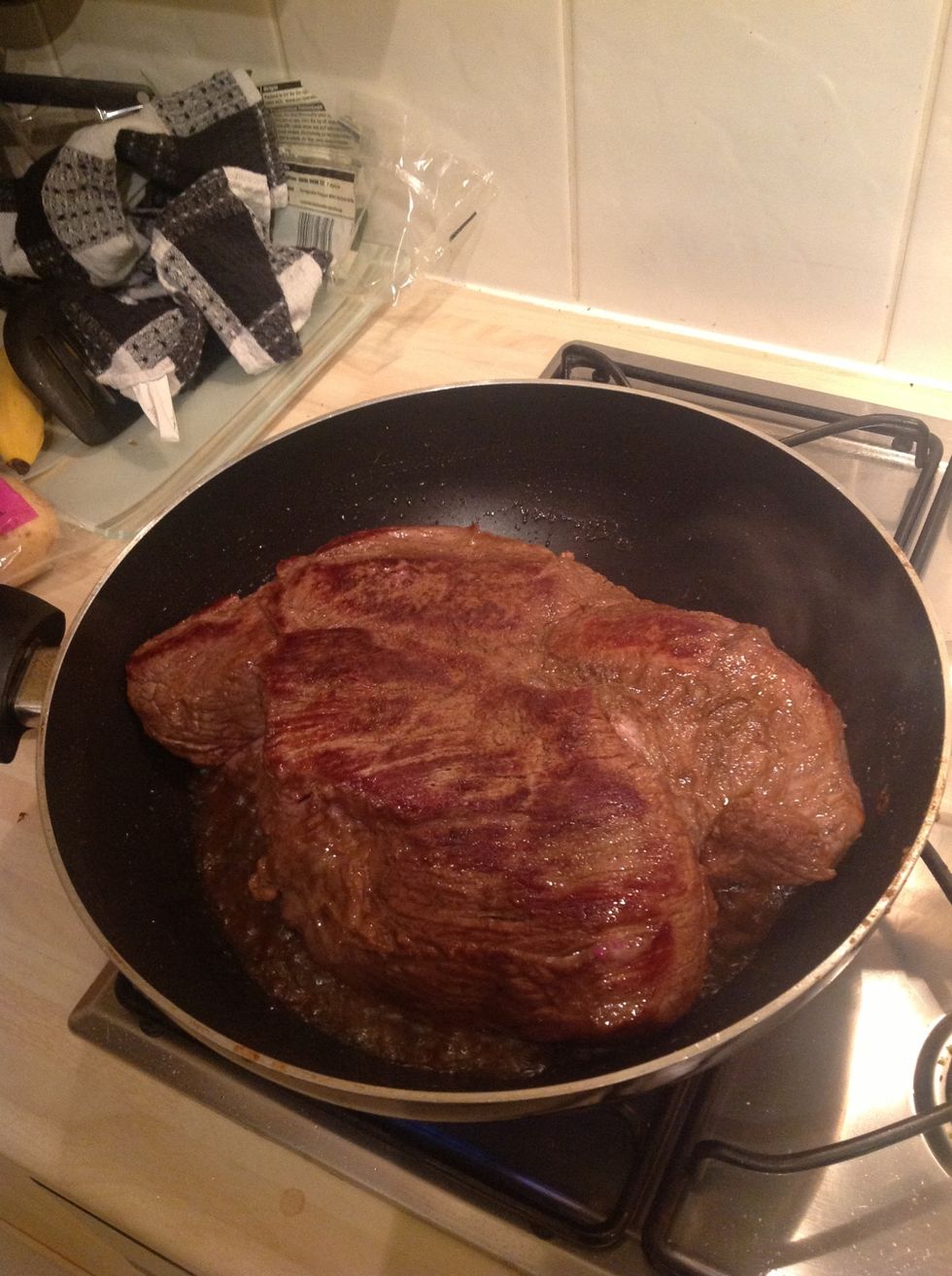 Beef sealing in the pan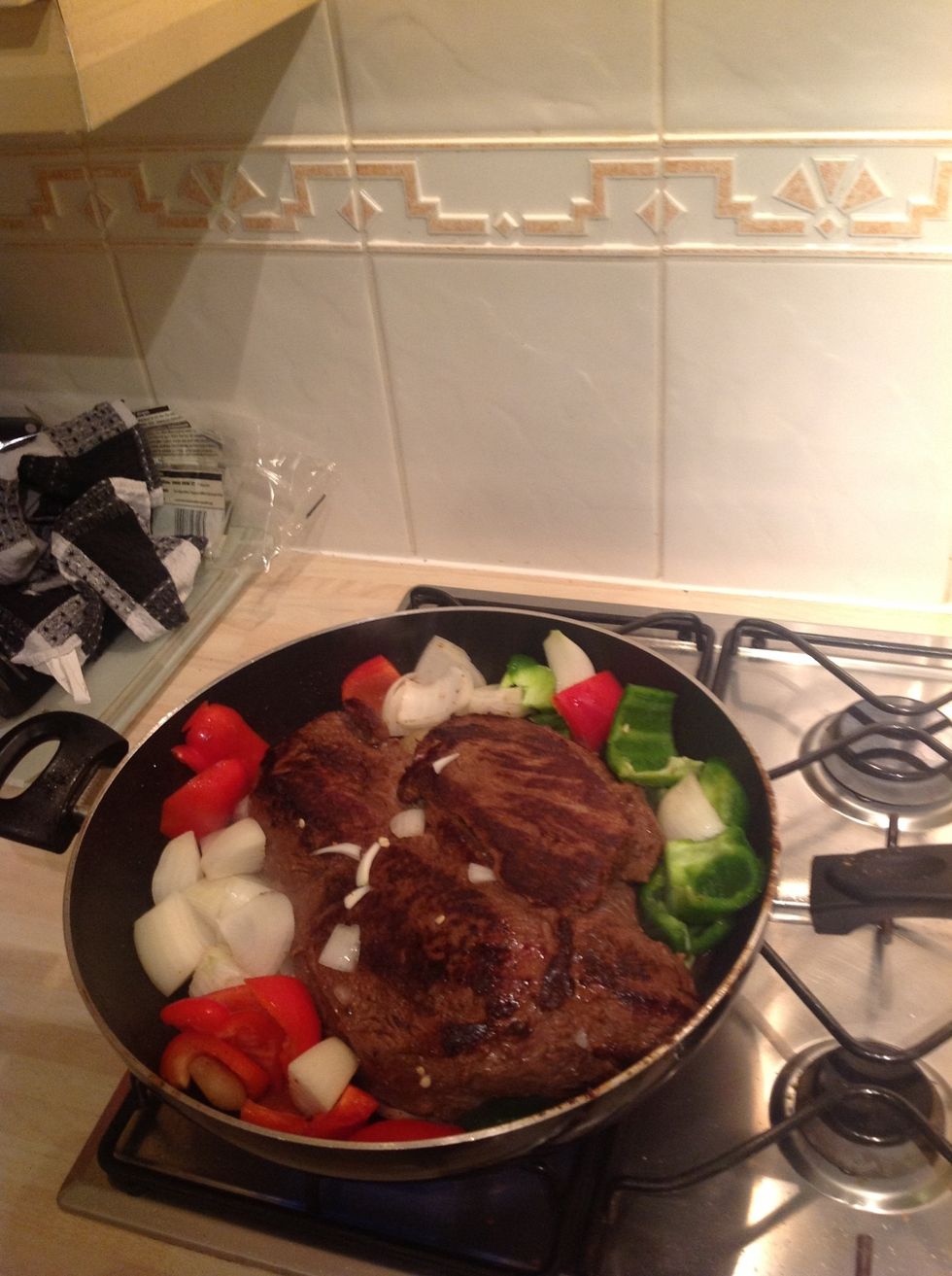 Put the onion, peppers and garlic in the pan with the beef. Keep the hob on high heat and after about 5 minutes half cover it with a lid to simmer. Stir from time to time.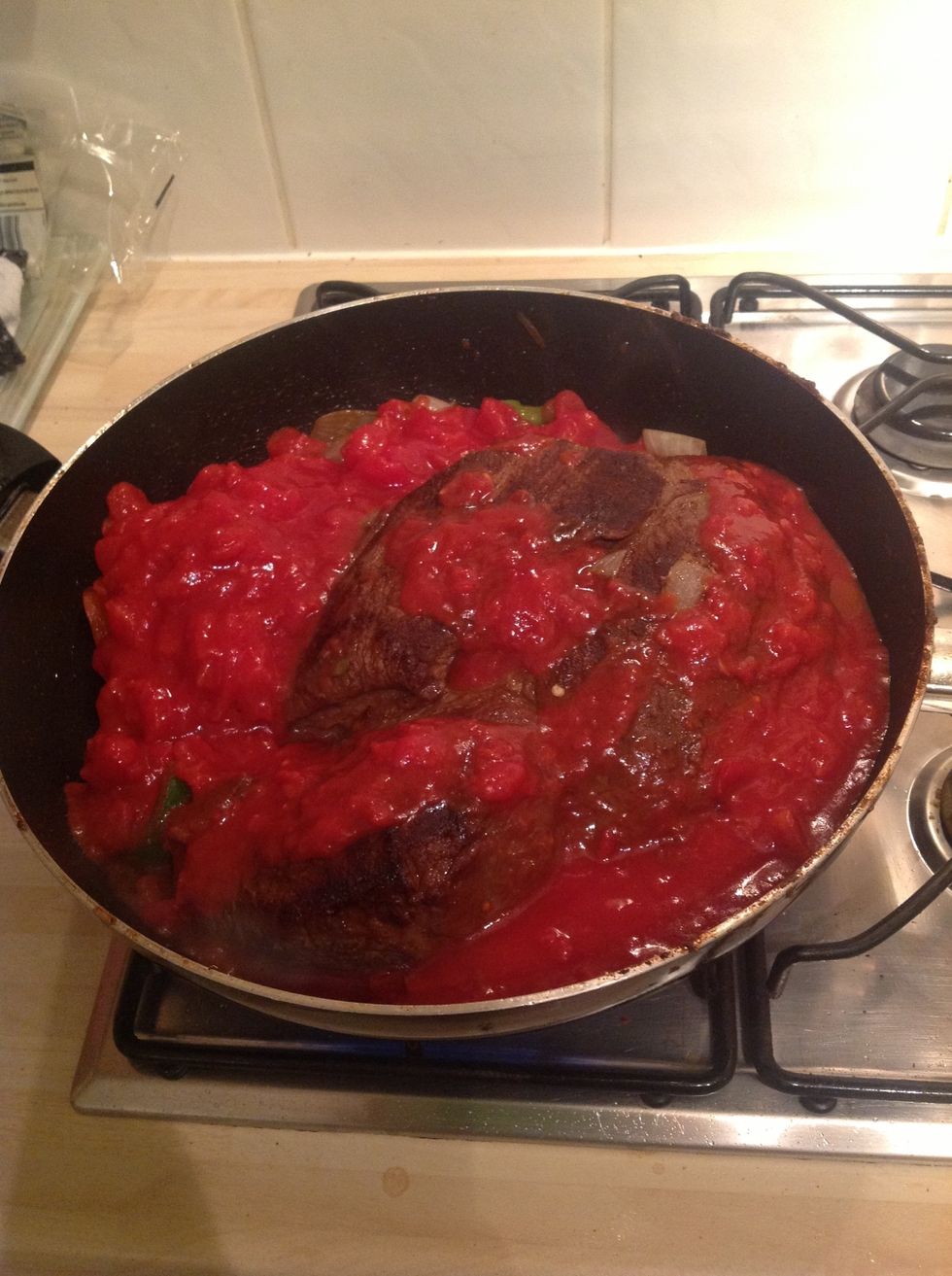 Add the two tins of chopped tomatoes after about 10 minutes. Add a glass of water too.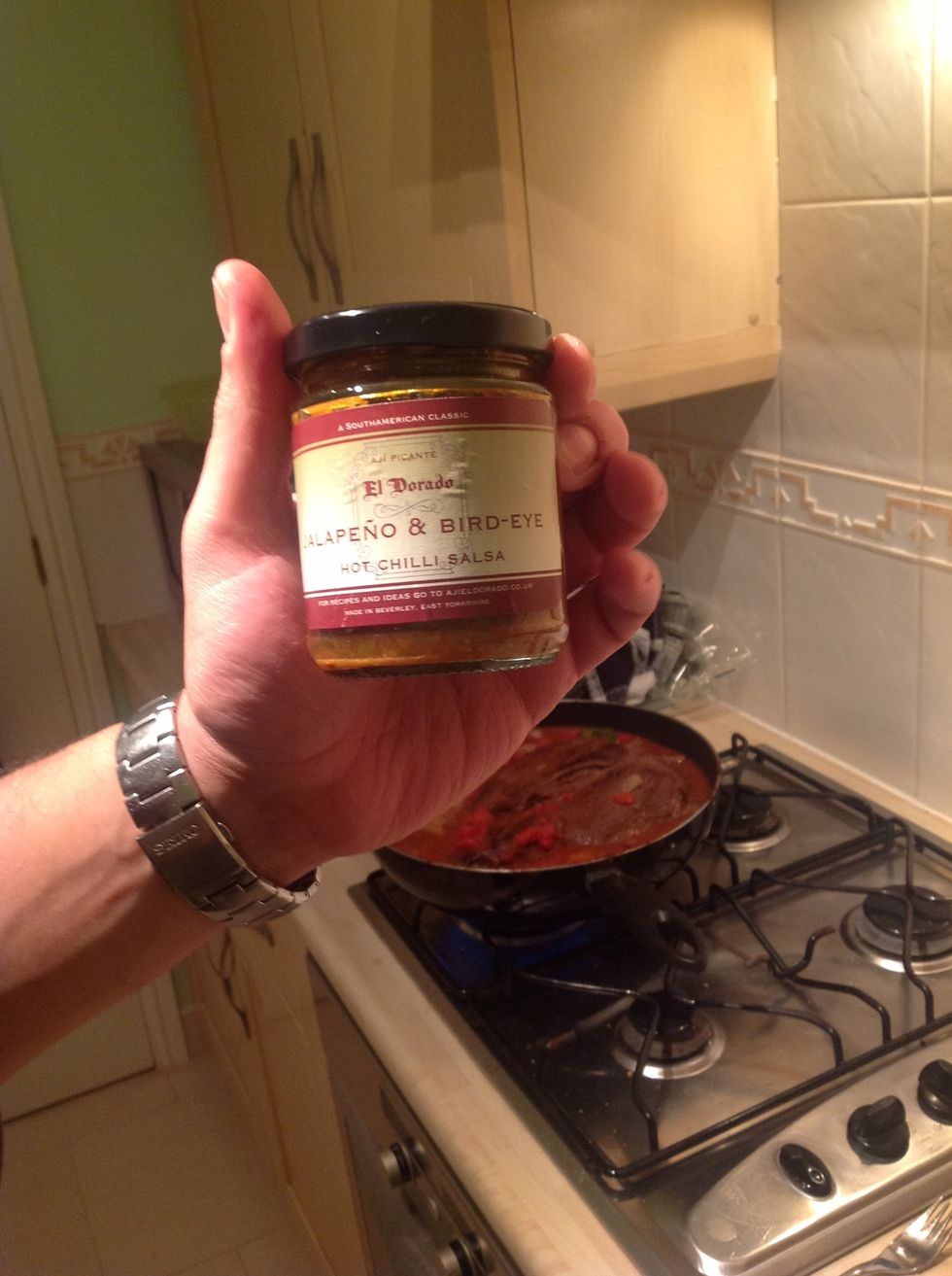 Add as much as you like of a jar of El Dorado Jalapeño and Bird Eye Hot Chilli Salsa.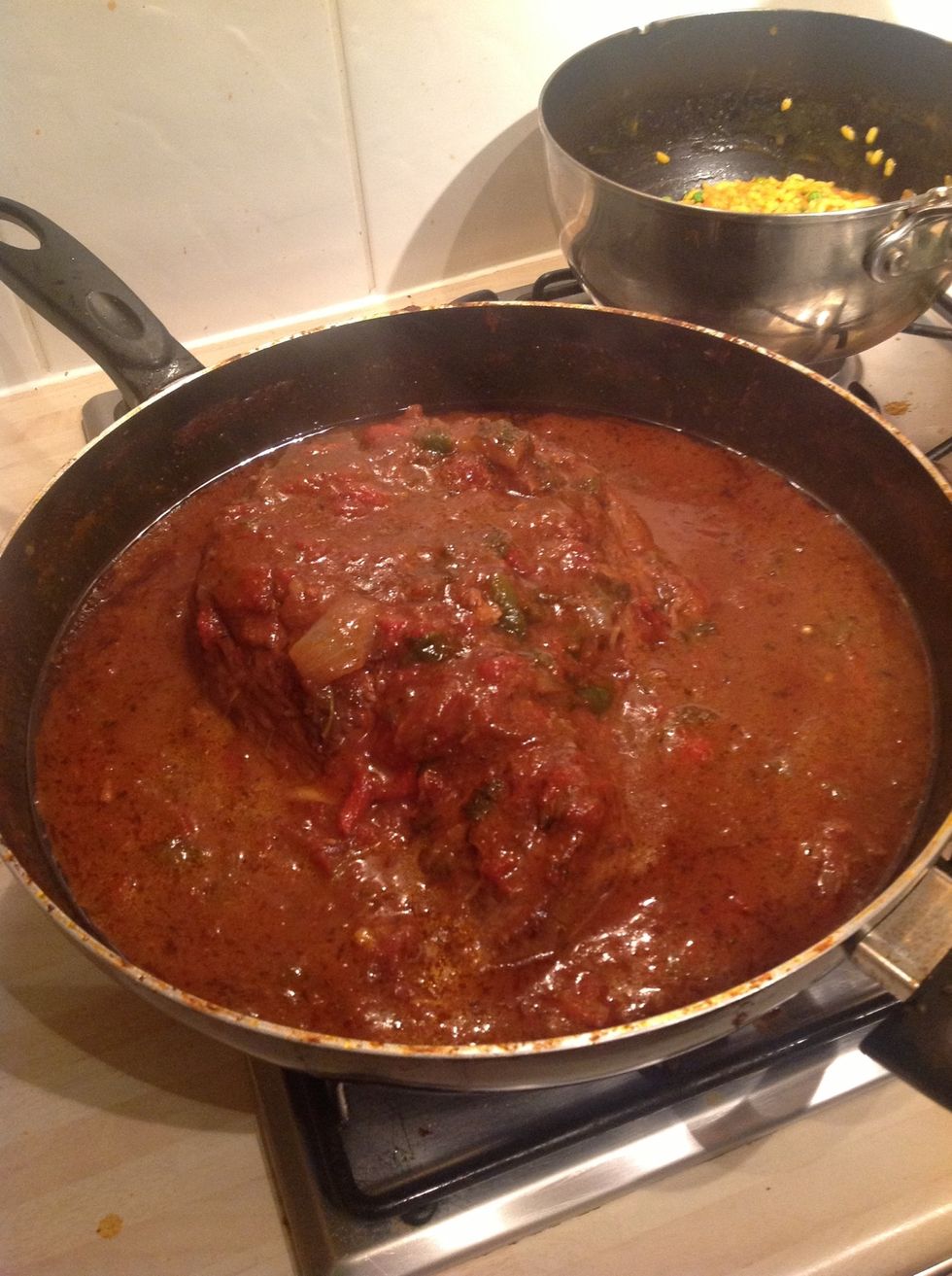 After about 2 hours it should look like this. Keep it on low heat and keep checking back. Add the salt now.
Finished product!
2.5kg Beef topside Joint
1.0 Red Pepper
1.0 Green Pepper
175.0g Jar of El Dorado hot jalapeno salsa
2.0 Large white onions
20.0g Dark brown soft sugar
10.0g Cumin
1.0tsp Ground cloves
4.0 Cloves of Garlic
3.0tsp Salt
2.0 Tins chopped tomatoes
50.0ml Dark Rum
20.0ml Olive oil