Eggy-in-a-basket is a fun and easy recipe that is perfect for kids and starving adults.
124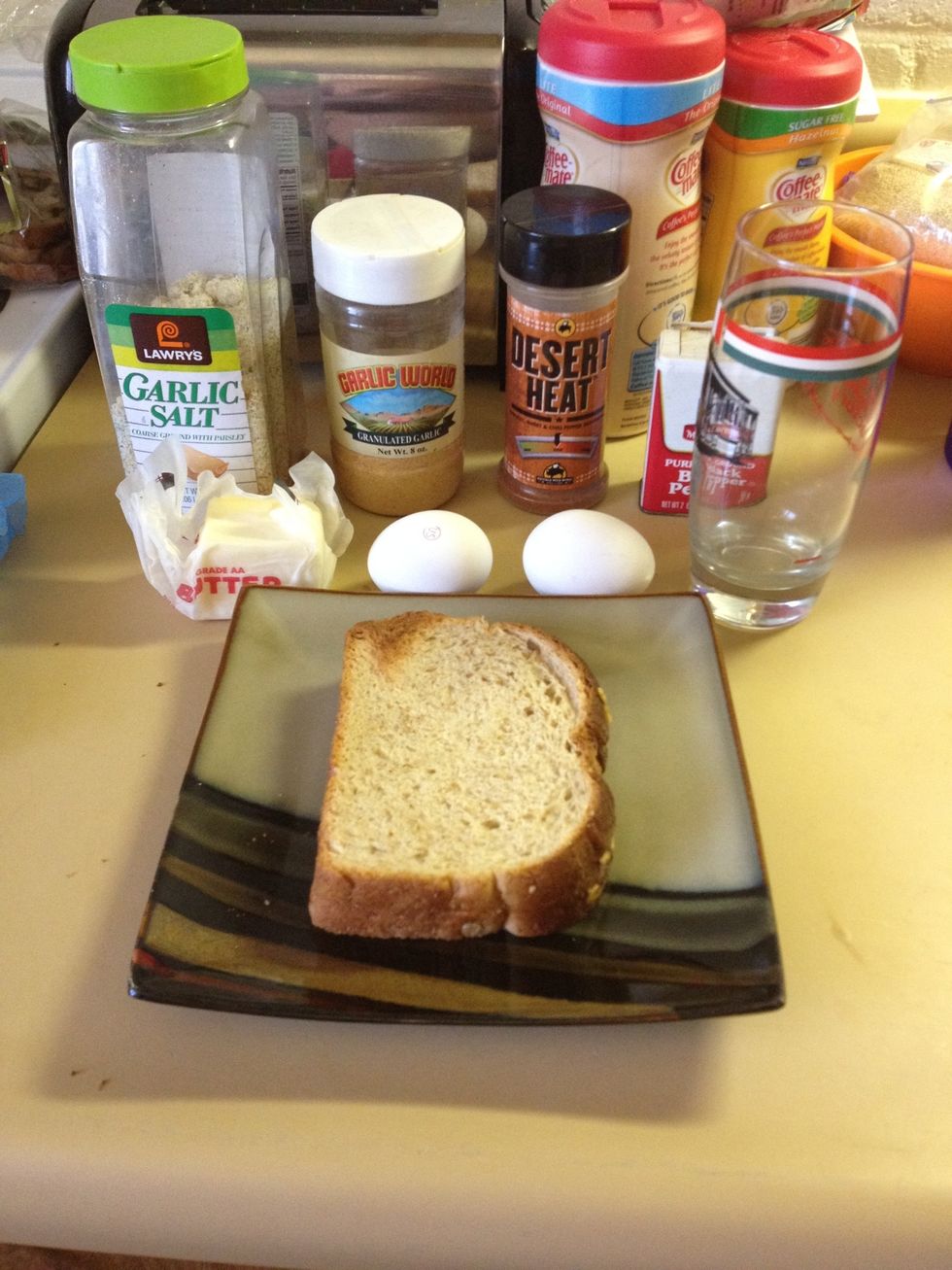 These are the ingredients I used. You really only need salt and pepper but I wanted to add some spice and some garlic flavoring to it also.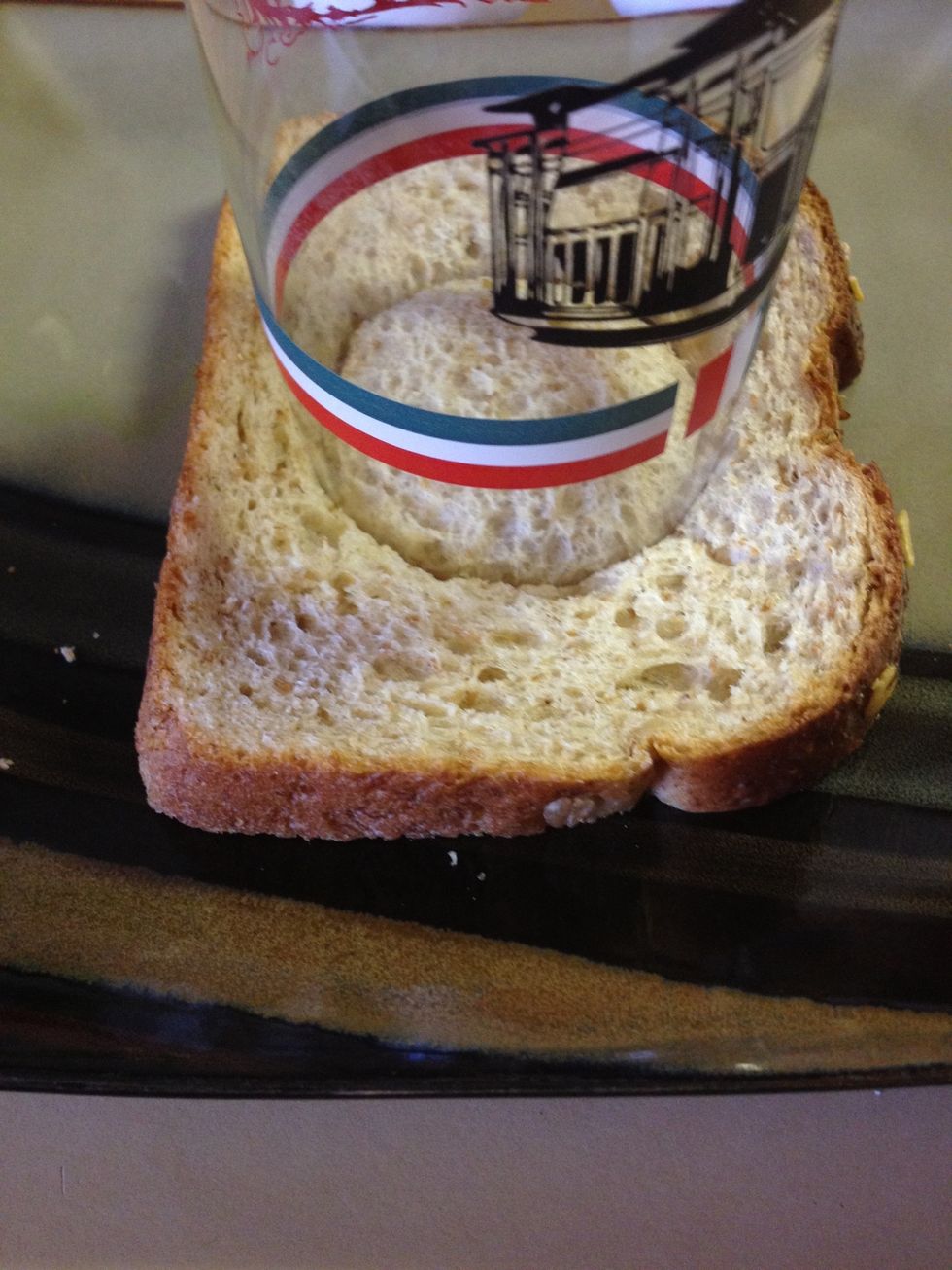 First, use your cup (or cookie cutter) to make a hole in your bread, I used a circular cup, but who said you couldn't use a zig-zag cookie cutter?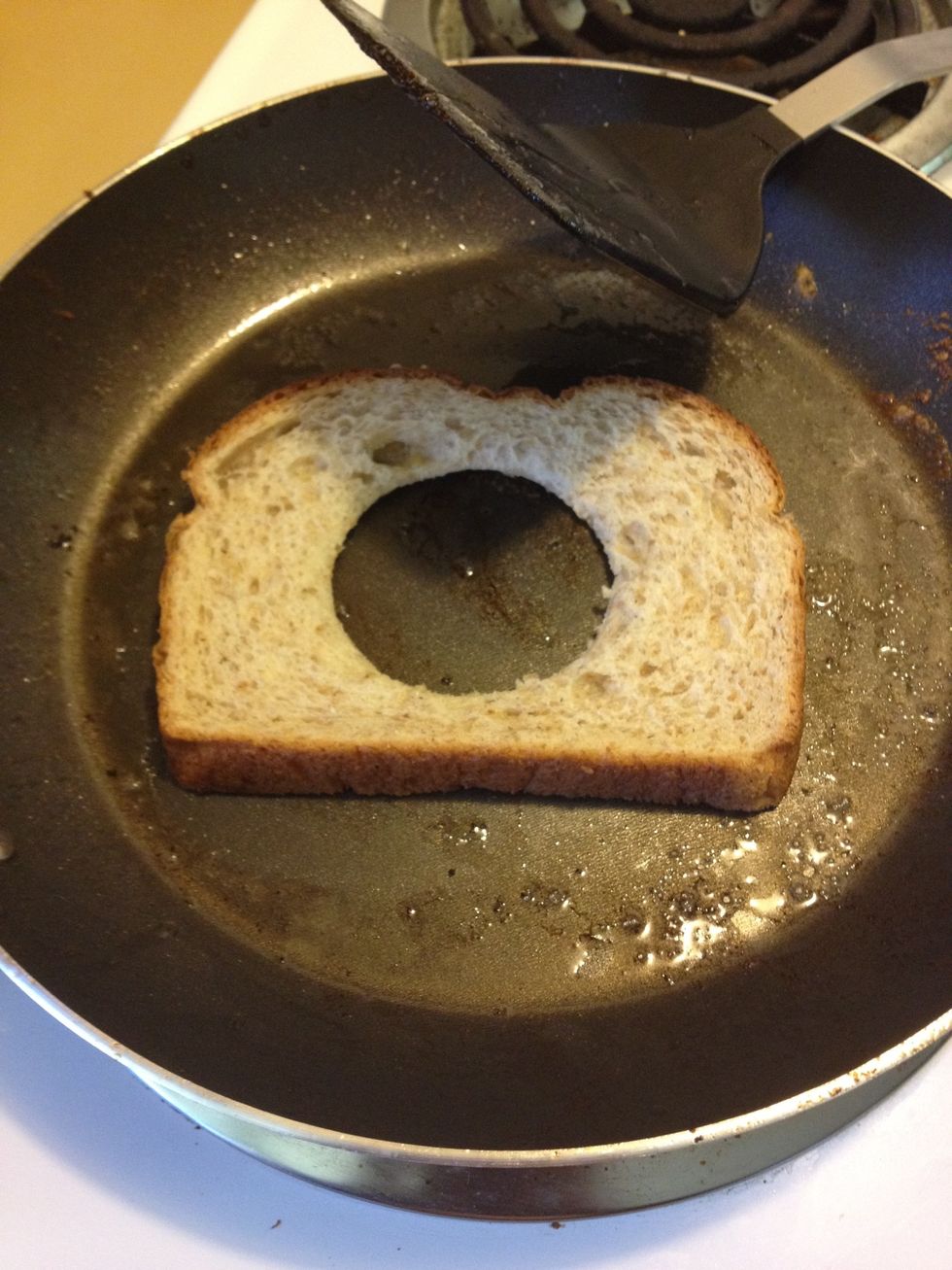 Next, turn on the heat, butter your pan, and put your bread in.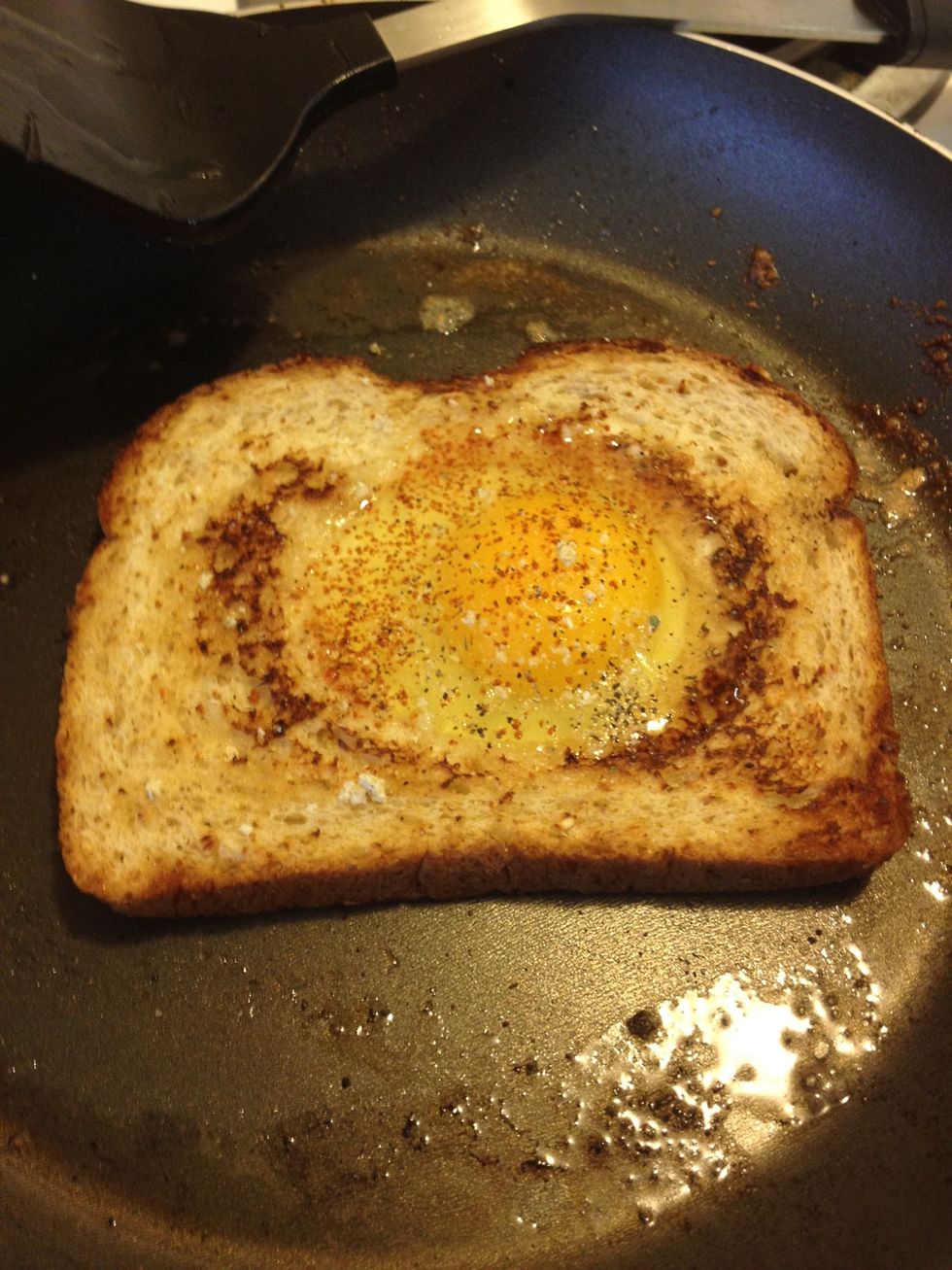 Next, flip your bread, add the egg, and add your desired seasoning (or just salt and pepper). Before you flip, wait for the whites to cook. You'll see it through the top, like how it's shown above.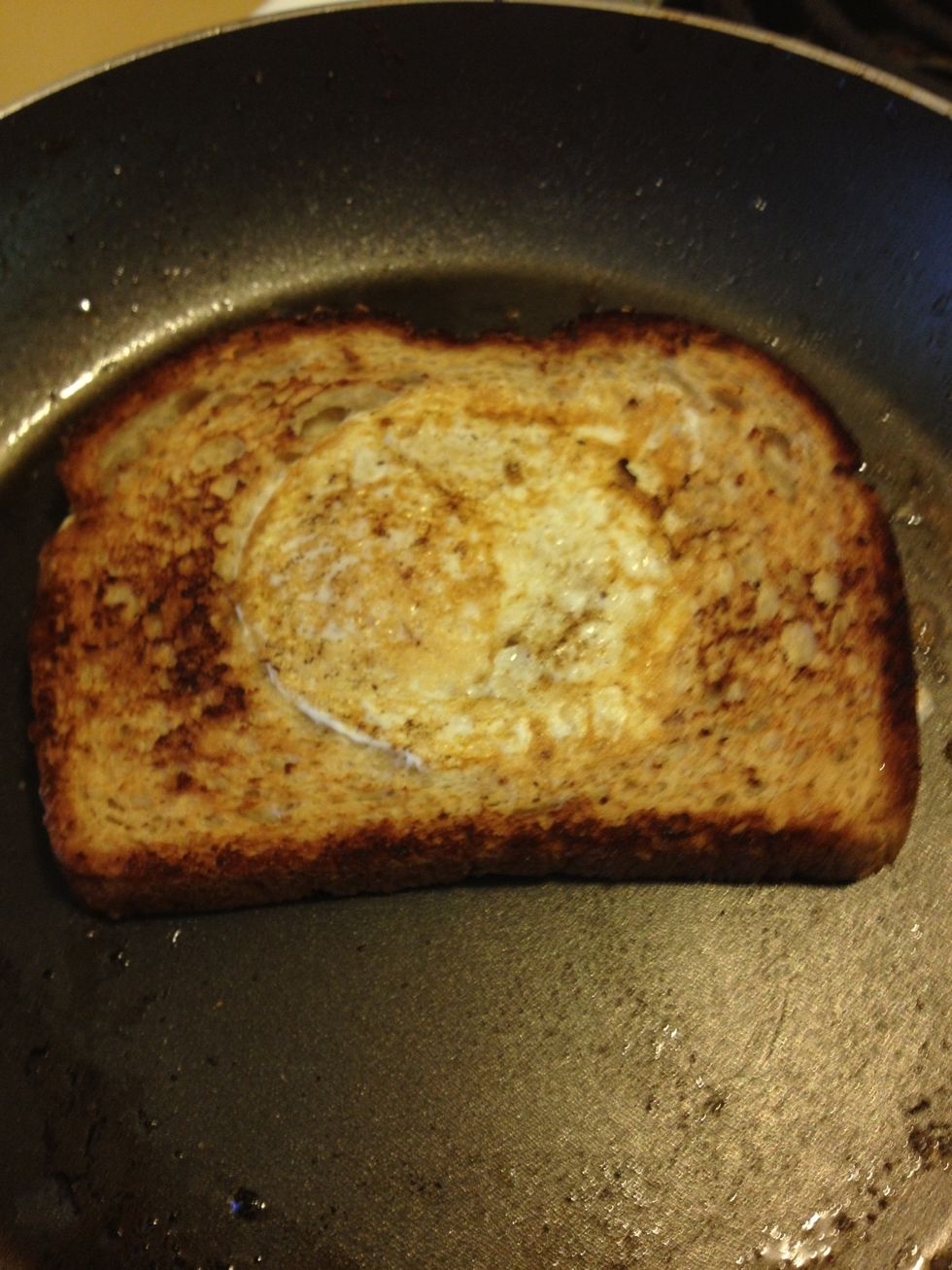 Finally, flip over your bread and it should look like this! Now plate it.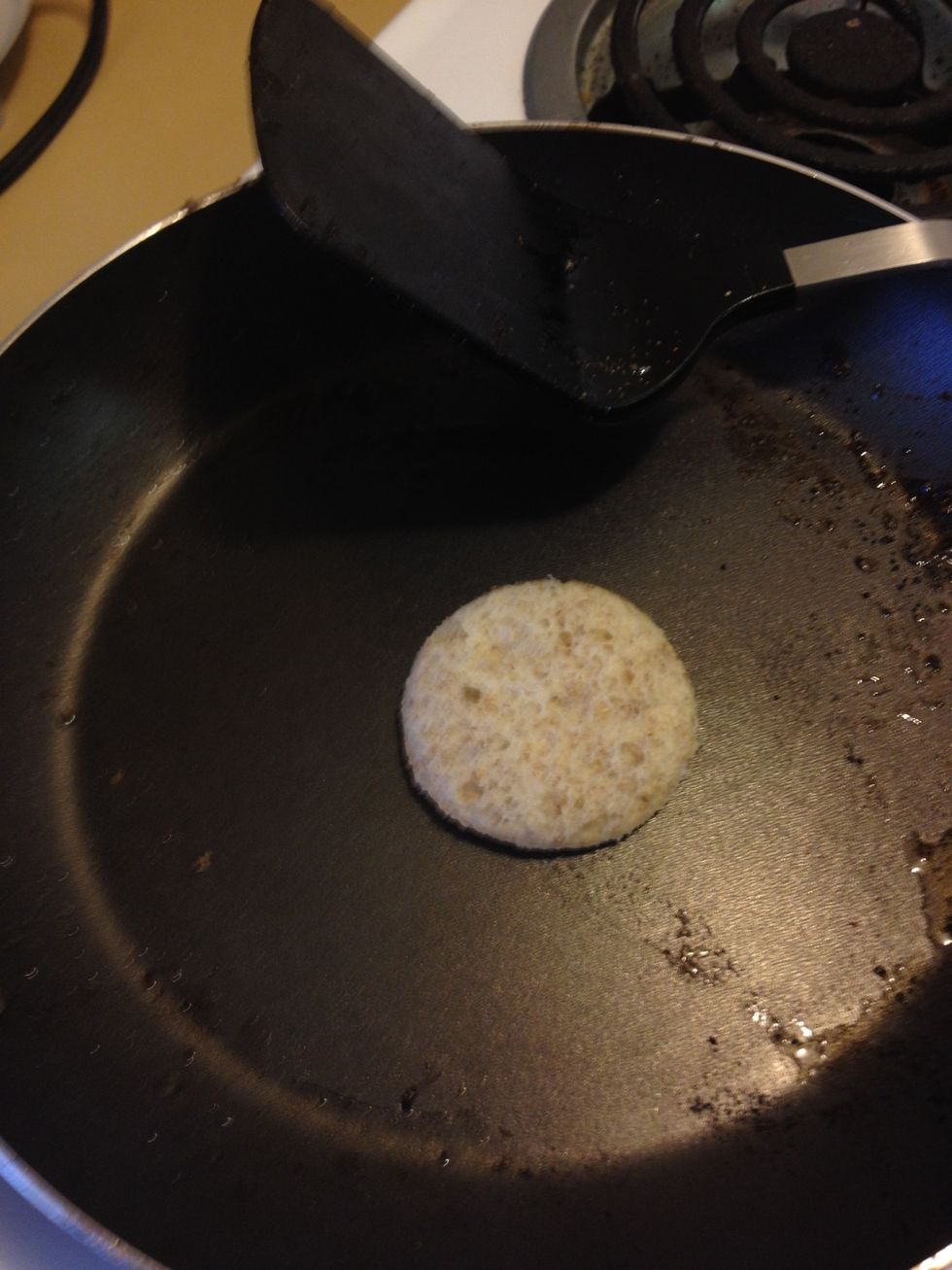 As for the excess bread, just throw it on the pan and toast it then afterwards when you're going to eat...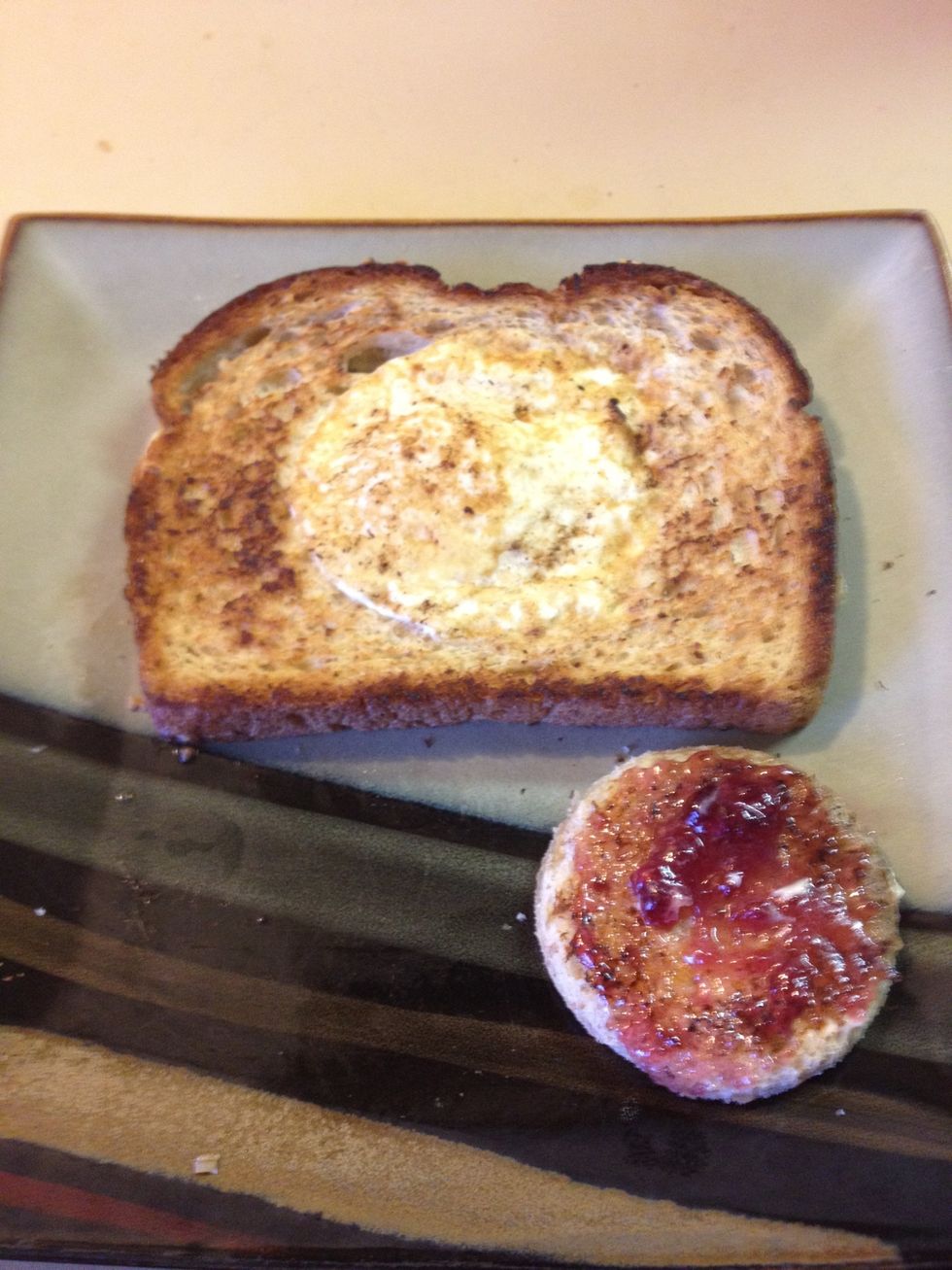 Add butter and jelly and now you have a mini toast along with your eggy-in-a-basket! Enjoy!
Eggs
Butter
Salt
Pepper
Cookie cutter (or cup)