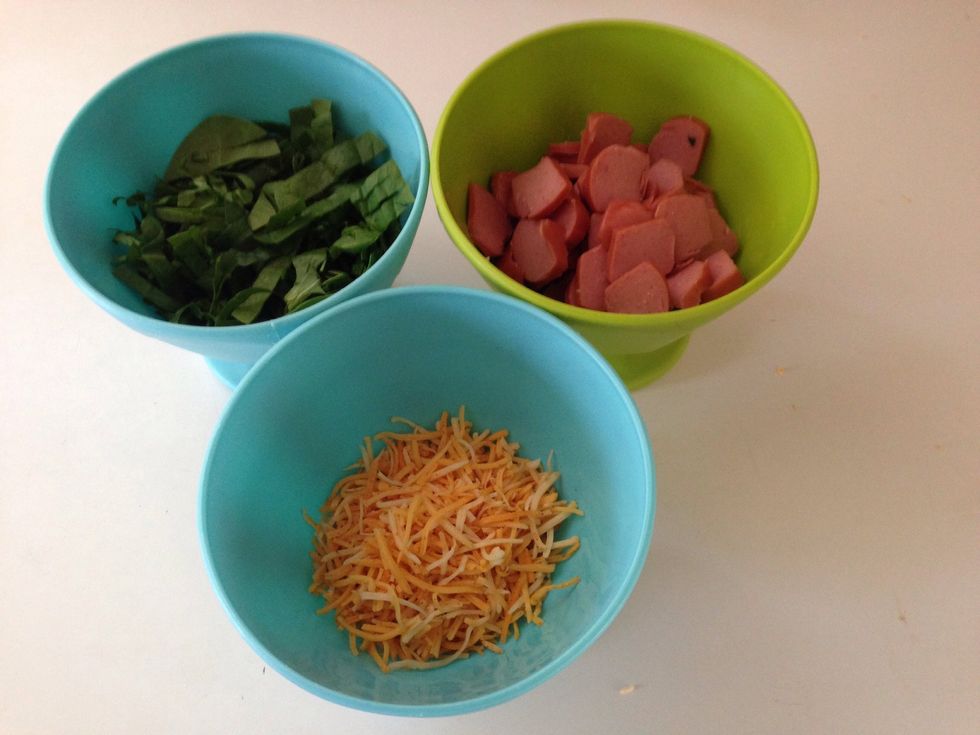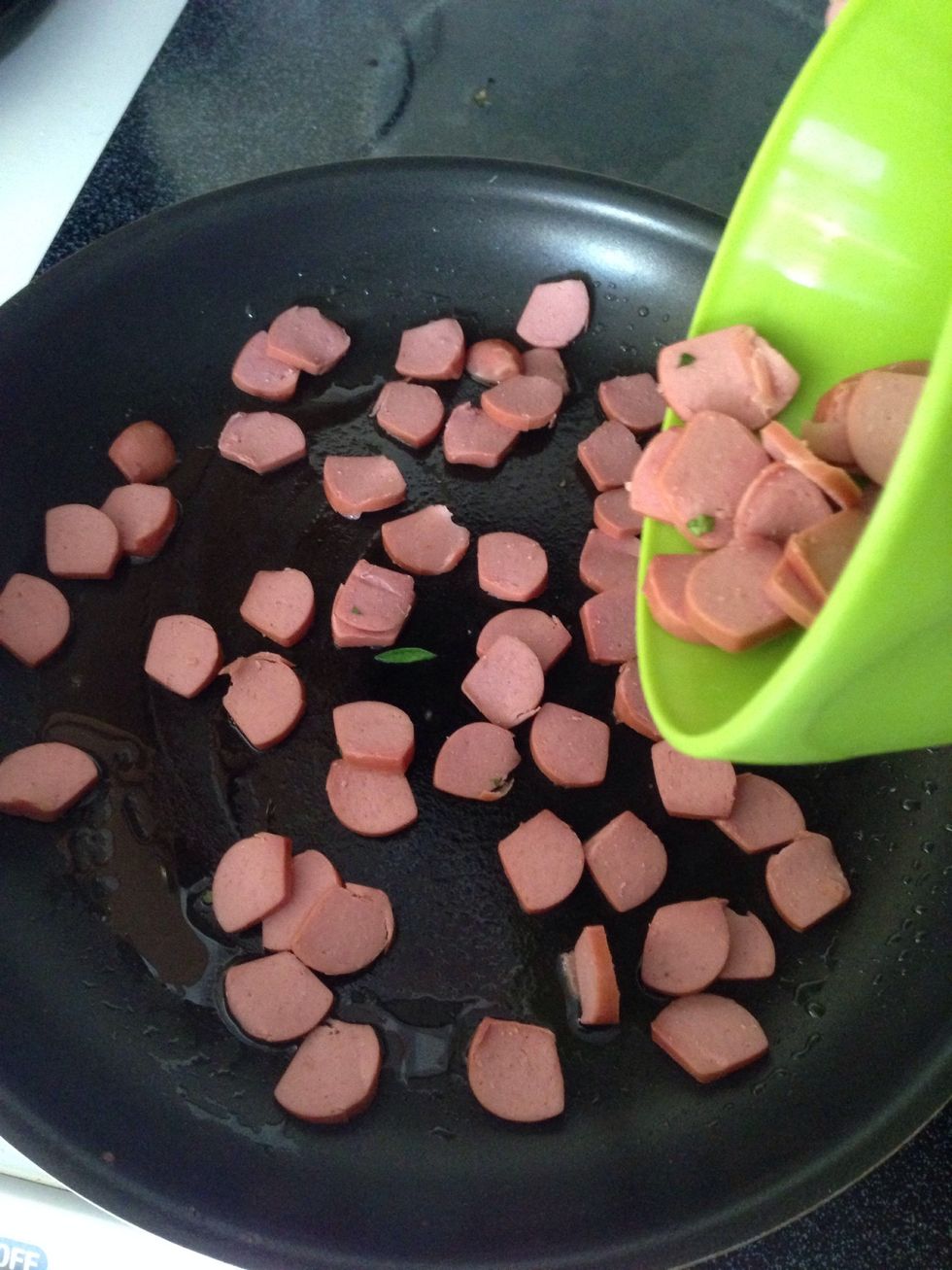 Turn on the stove in medium high and then put a drop of olive oil in the pan. When the oil is hot put the sausages ( I like the turkey or chicken -your choice) until slightly cooked.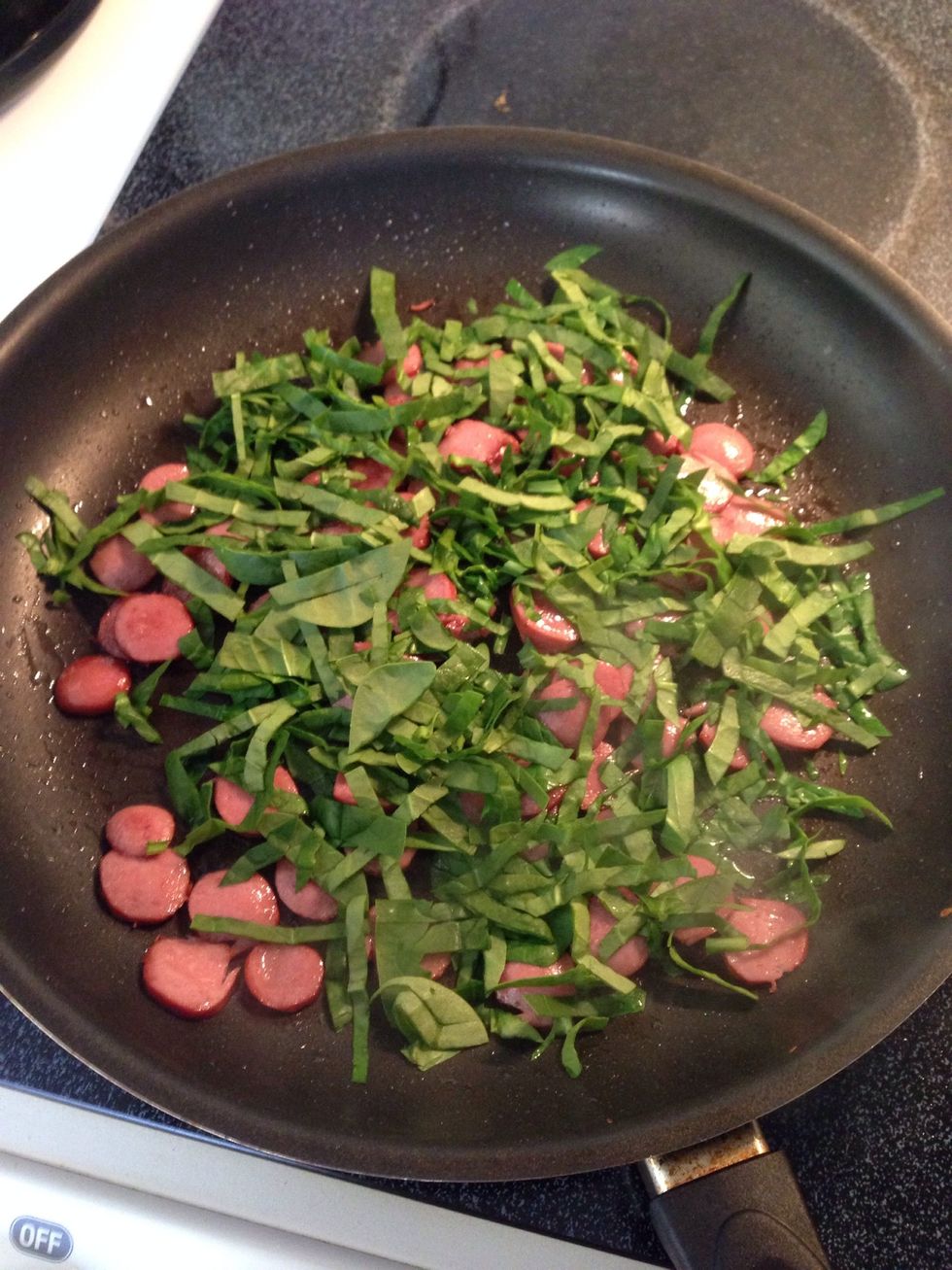 Then add the spinach and stir for about a minute.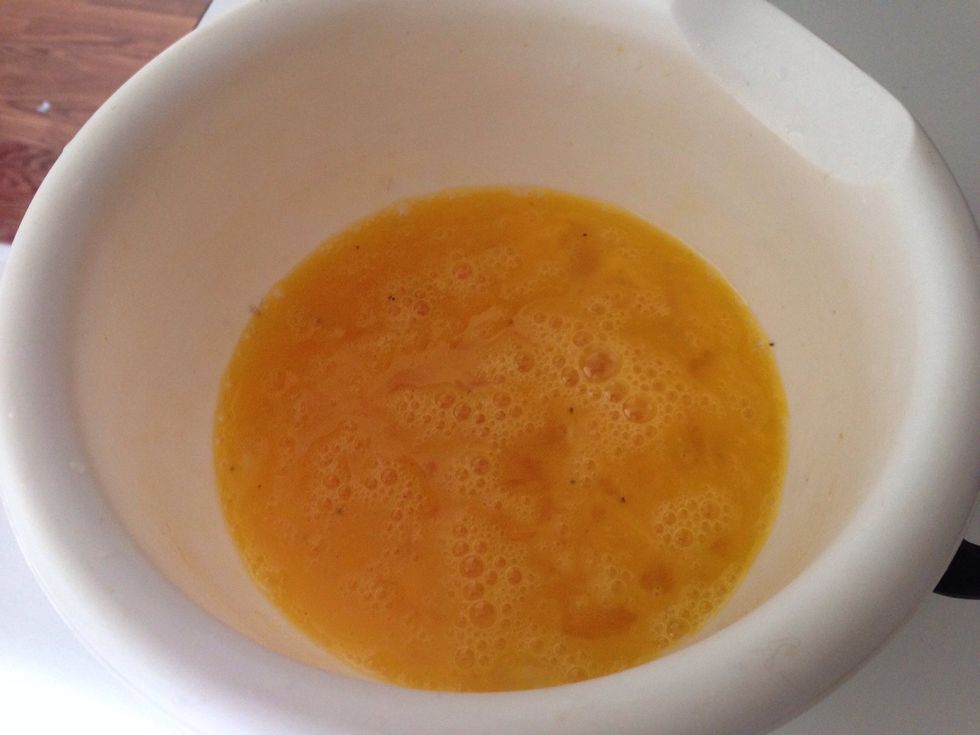 Add the eggs, salt, and pepper. Stir for about a minute and then add the cheese.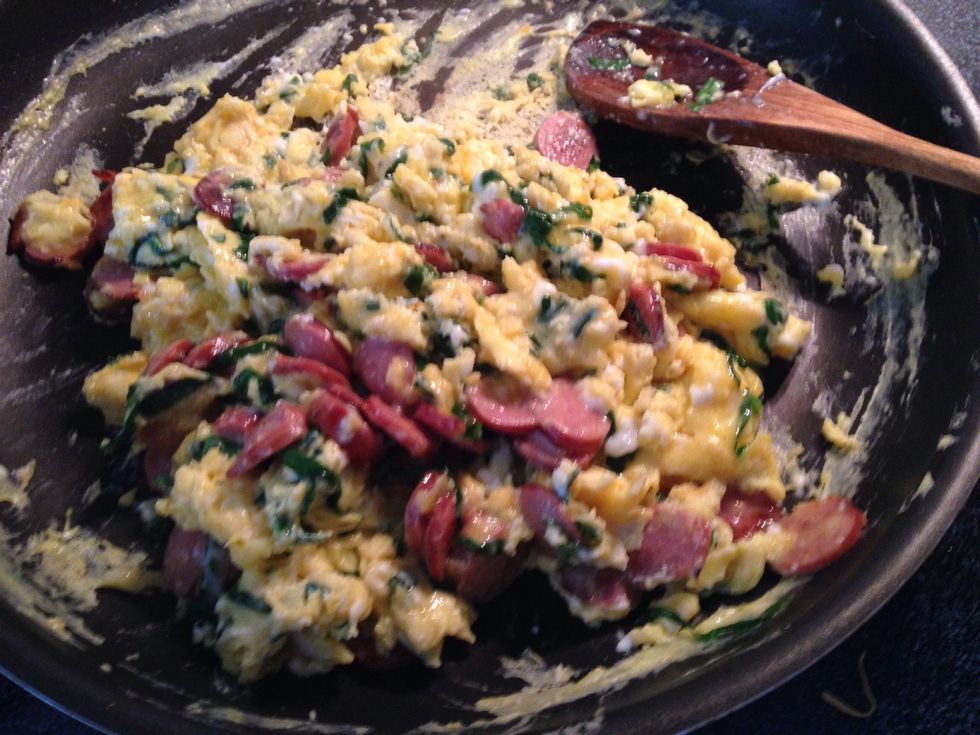 Add the eggs and stir until they are ready!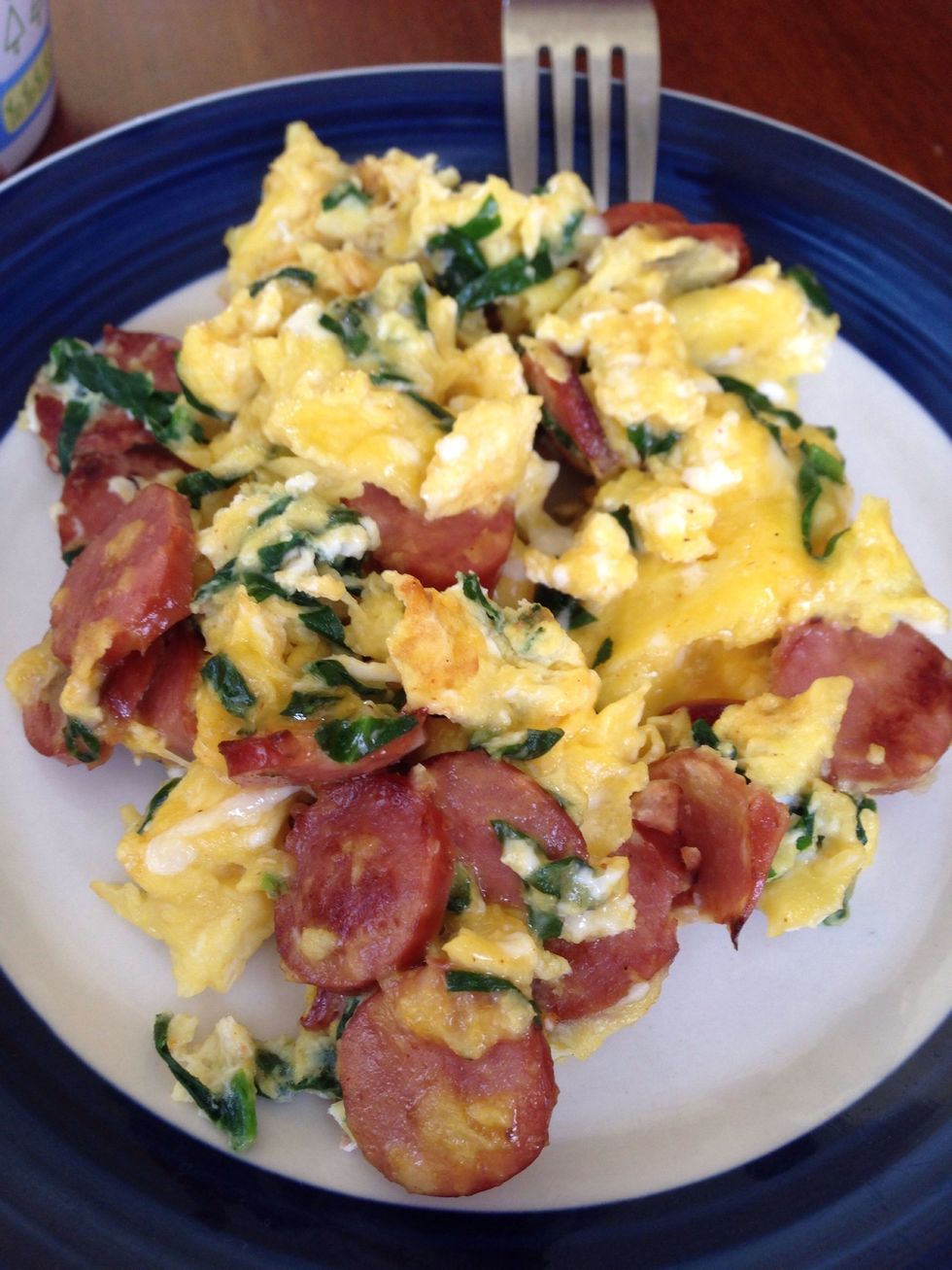 Serve and enjoy! ☺️
6.0 Eggs
2.0 Sausages
2.0c Spinach
0.0c Cheese
Salt
Pepper
Olive oil