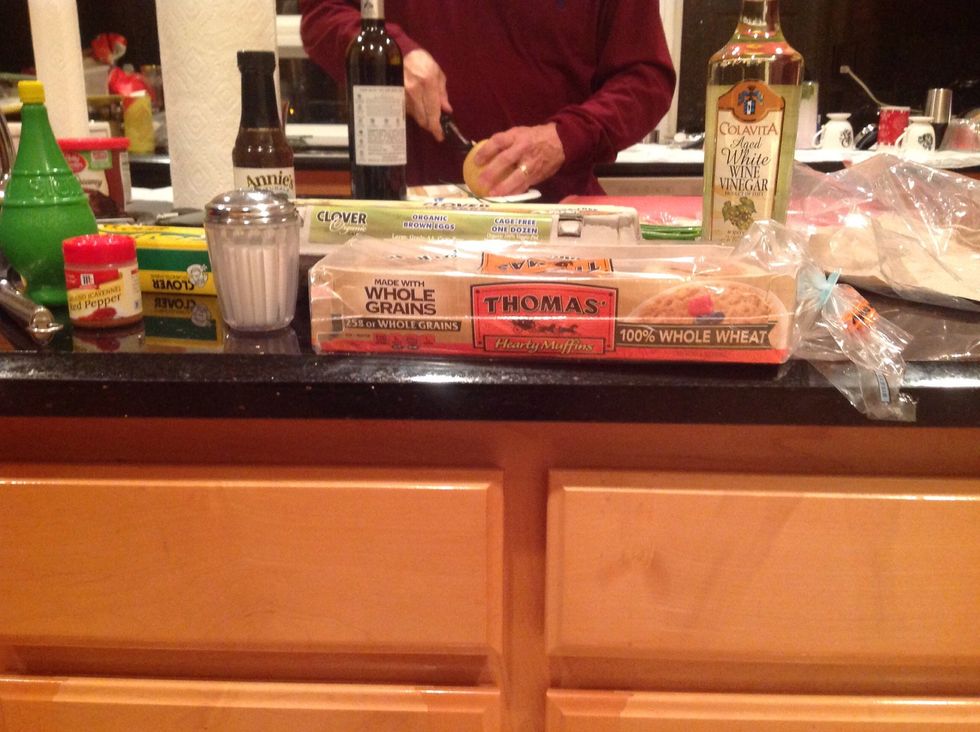 Gather Ingredients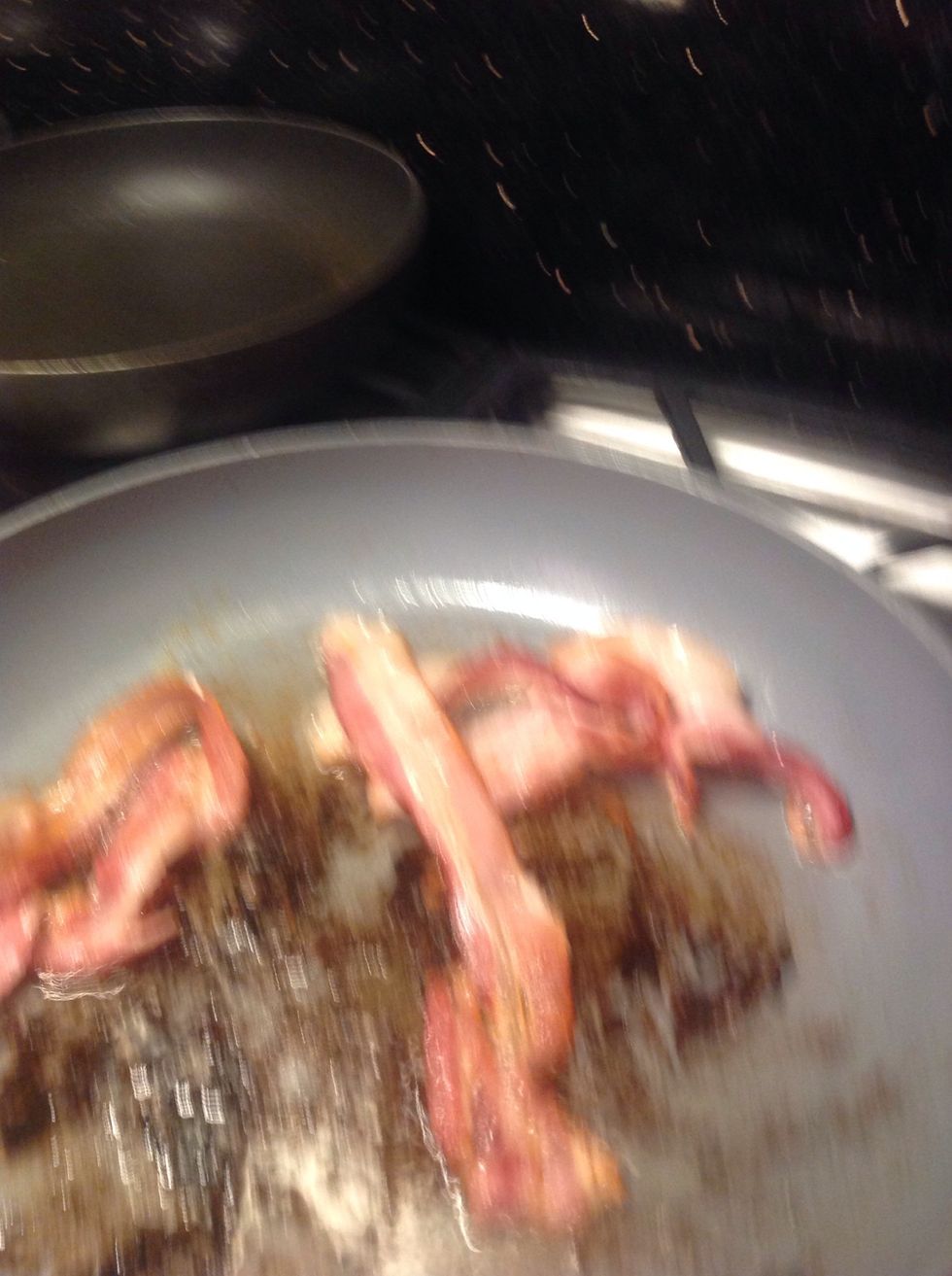 First off, fry the bacon. Cut in half when done.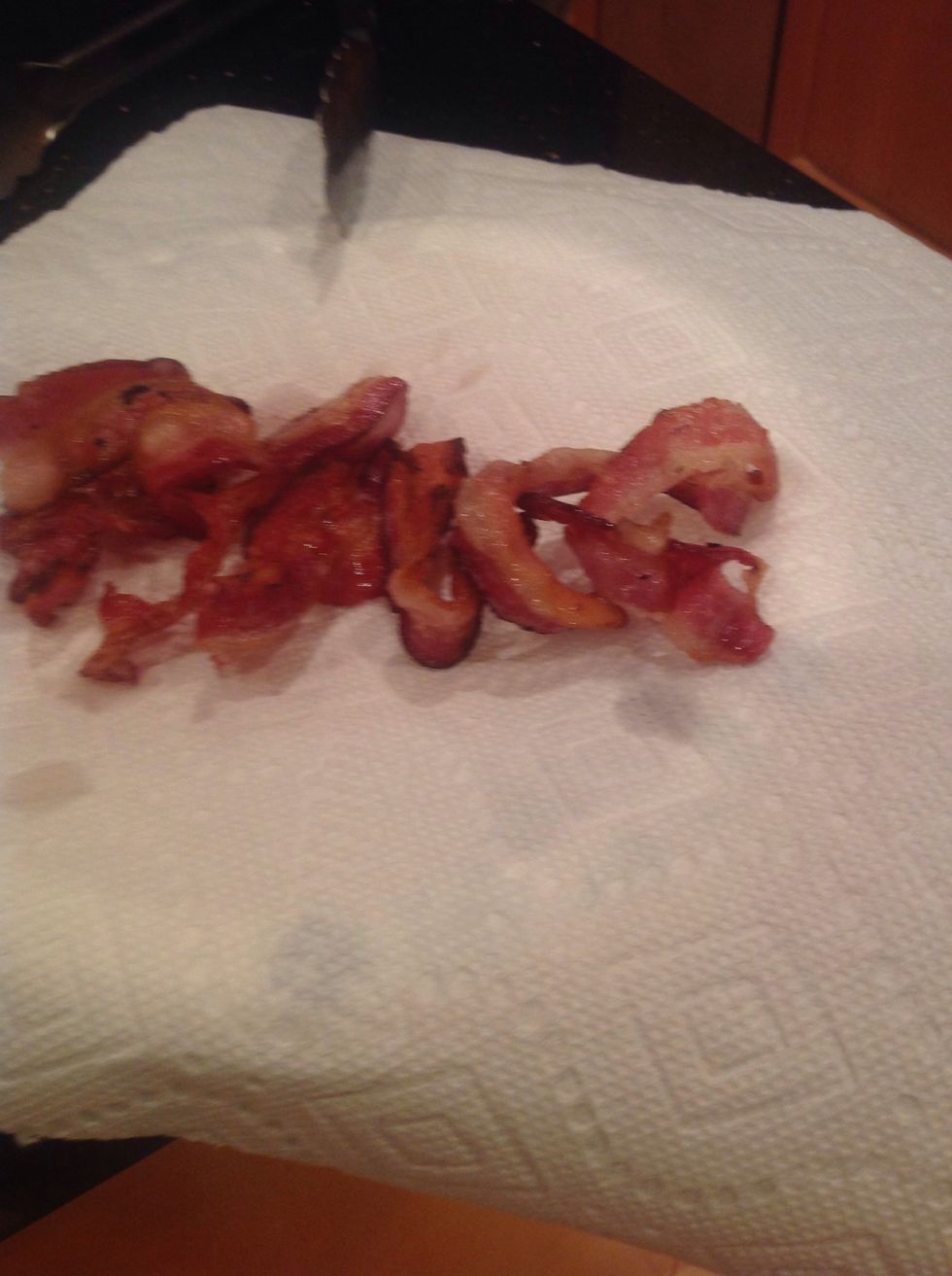 Now let your bacon absorb on a paper towel and plate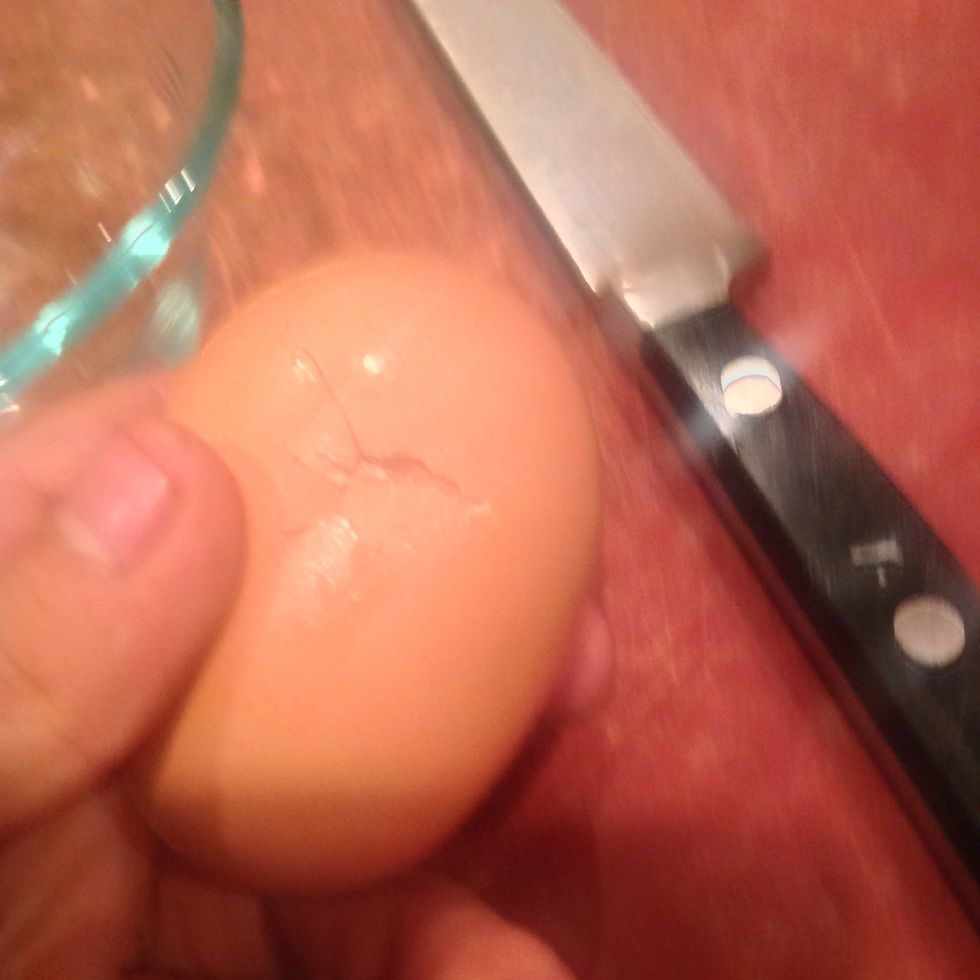 Now crack an eggs as perfectly as possible in the middle.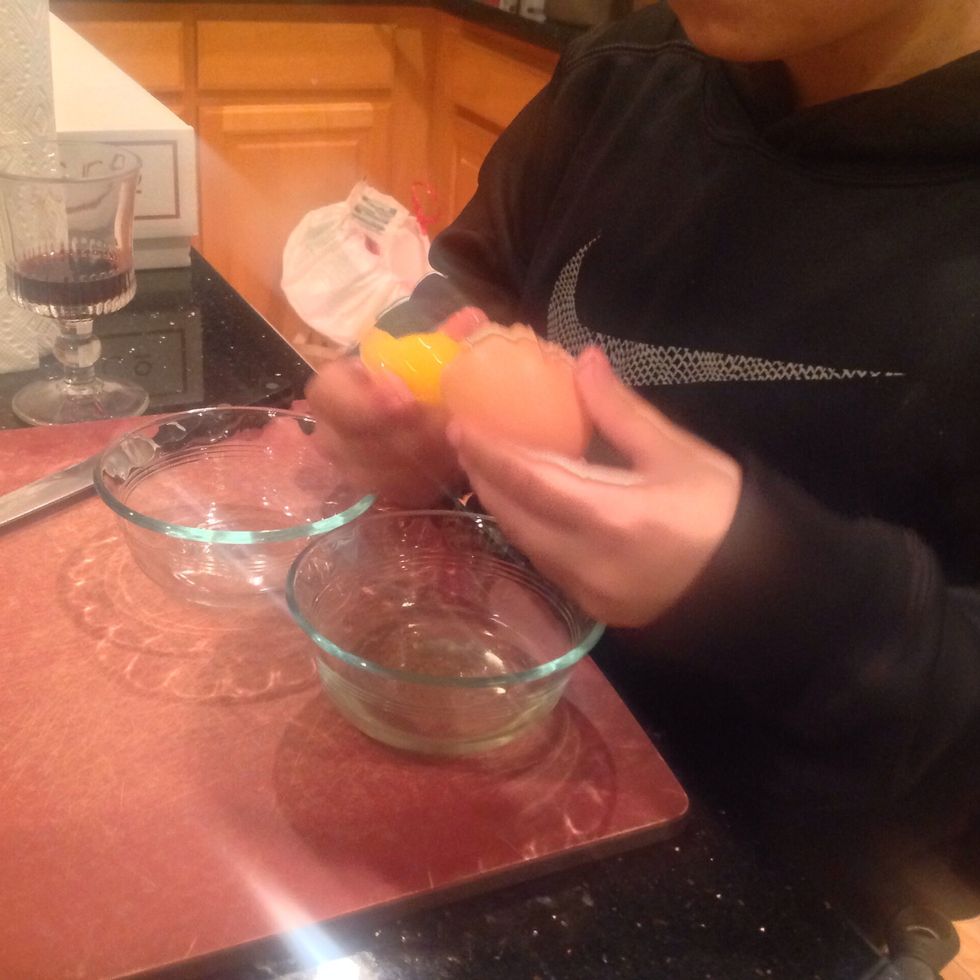 Now very carefully separate eggs by slowly scooping under and transfer the hold from shell half, and let the egg white fall under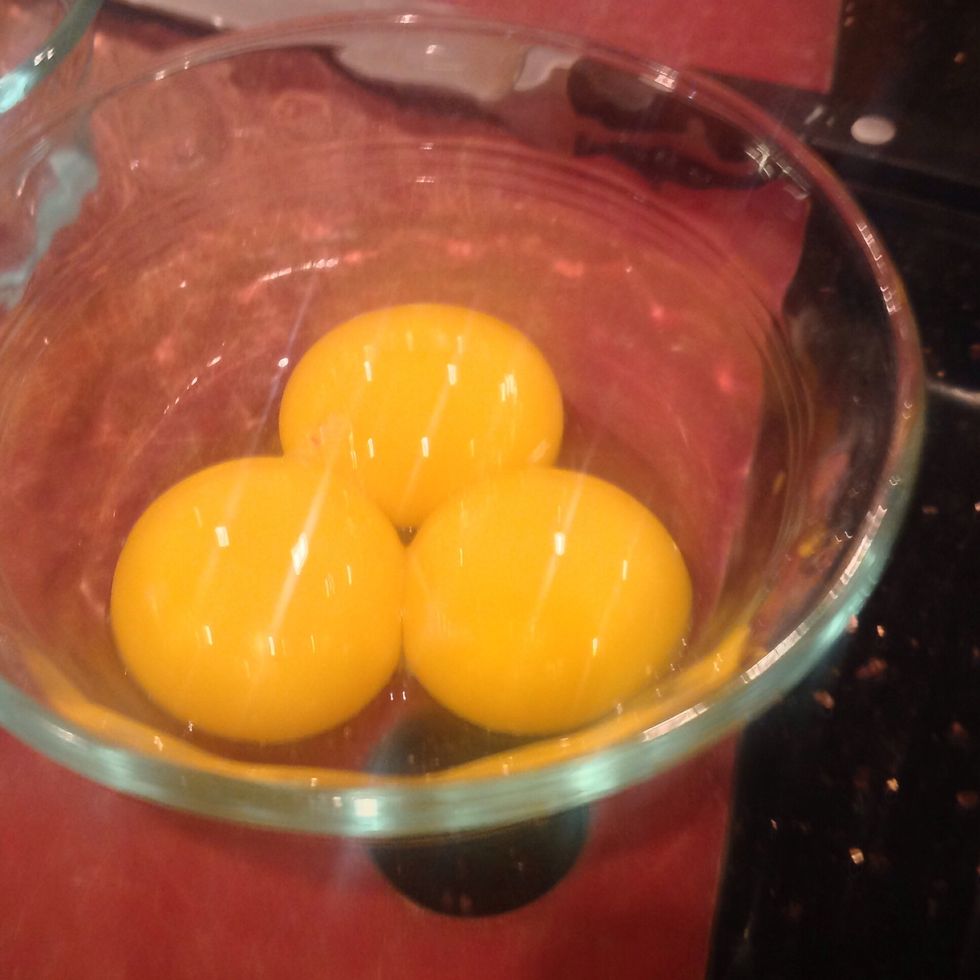 Well you now have your yolks.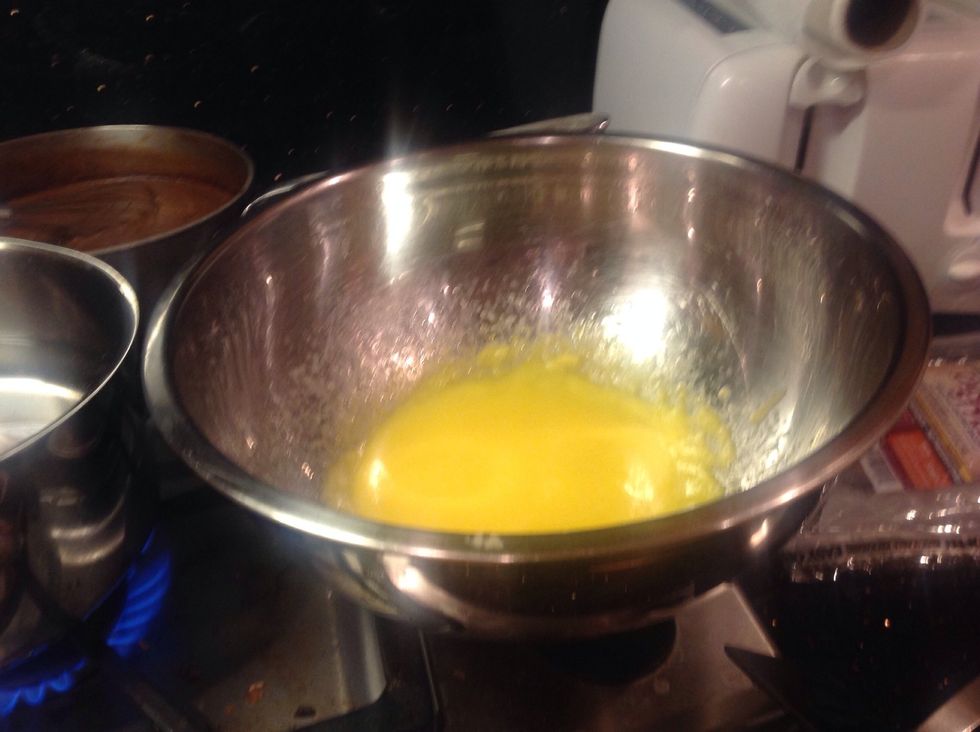 Put near stove and stir every chance you get, or sauce thickens.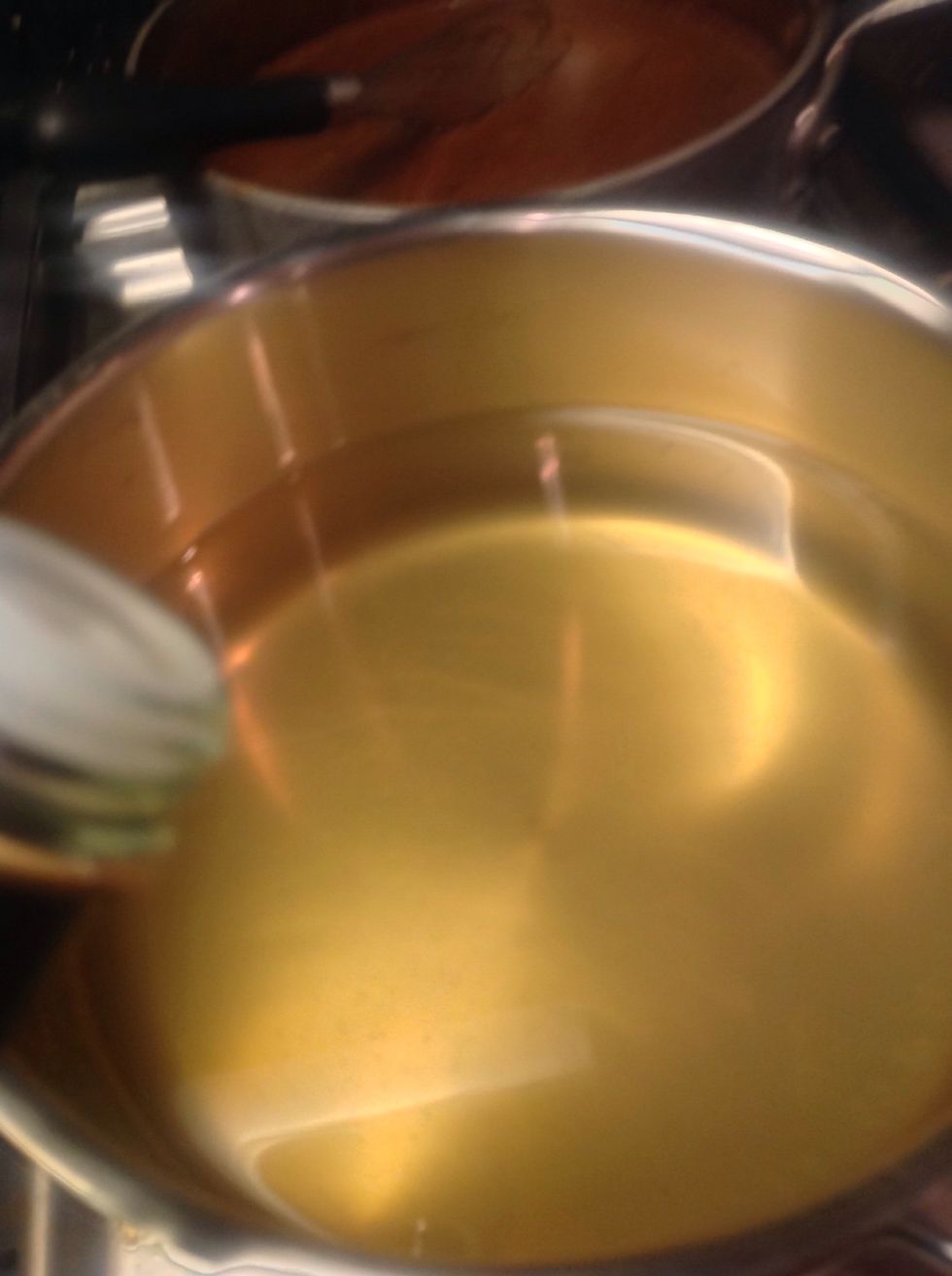 Now add vinegar to a 1/3 full pot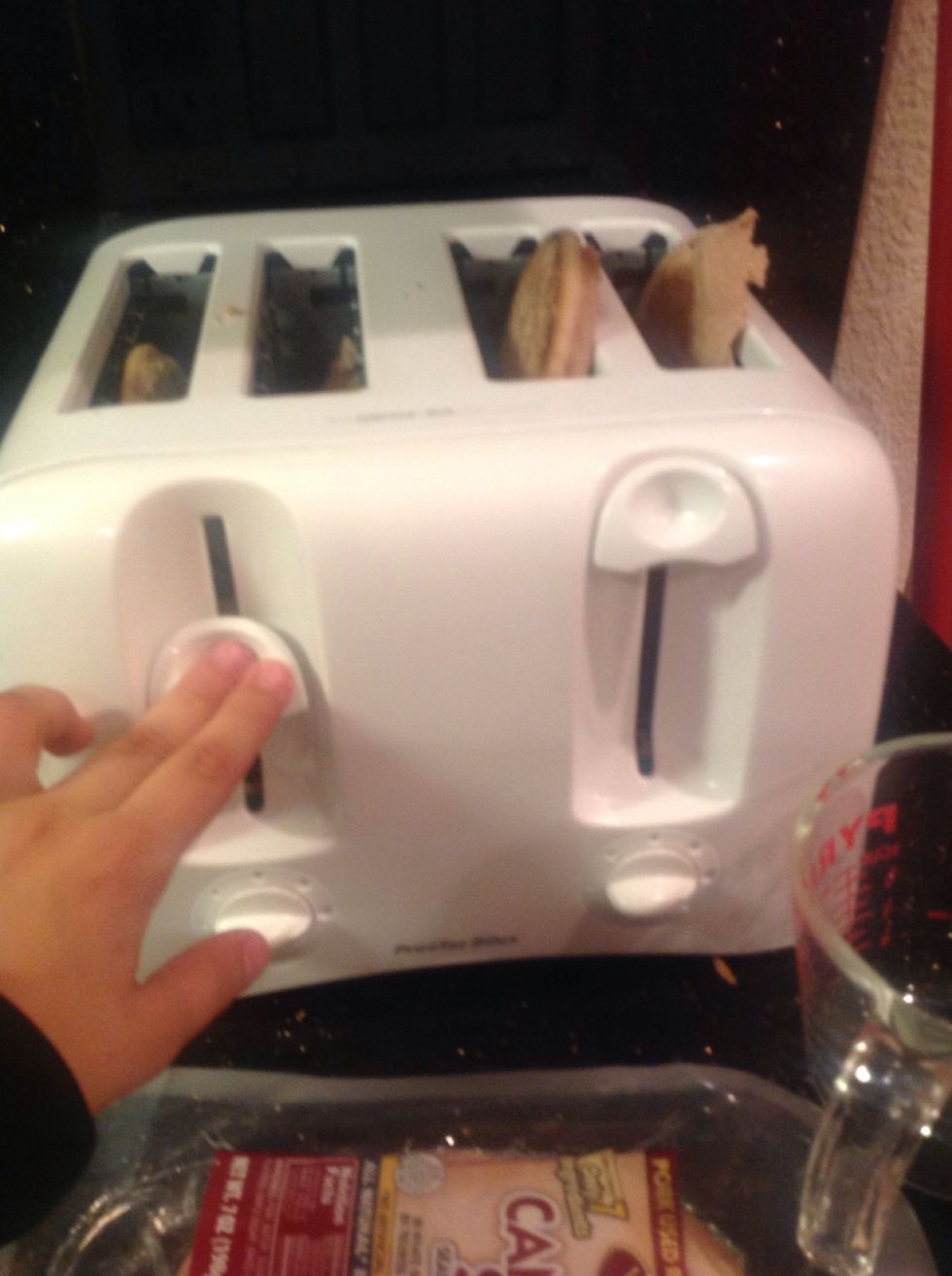 Cut in half and toast your muffin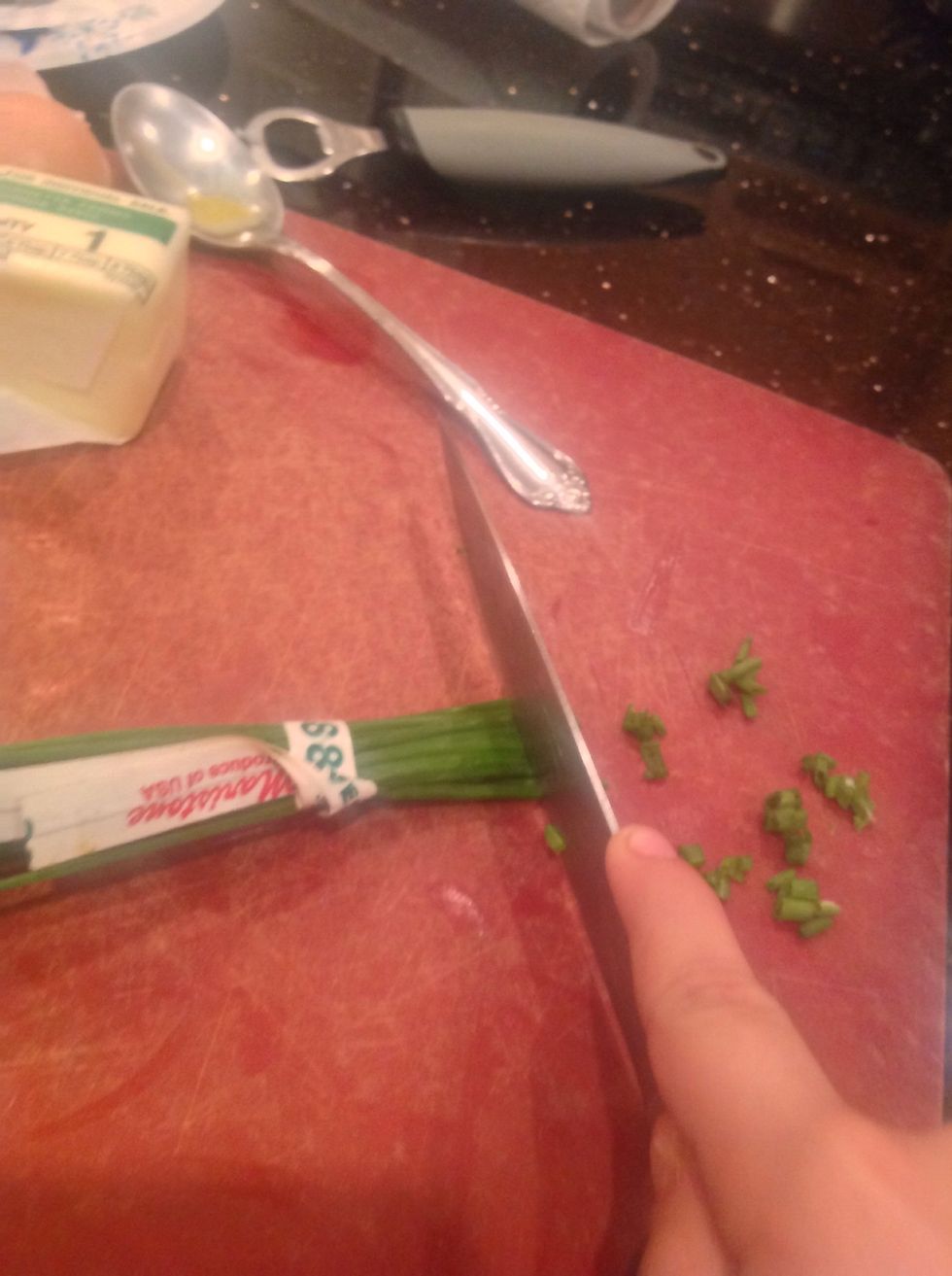 Chop up your chives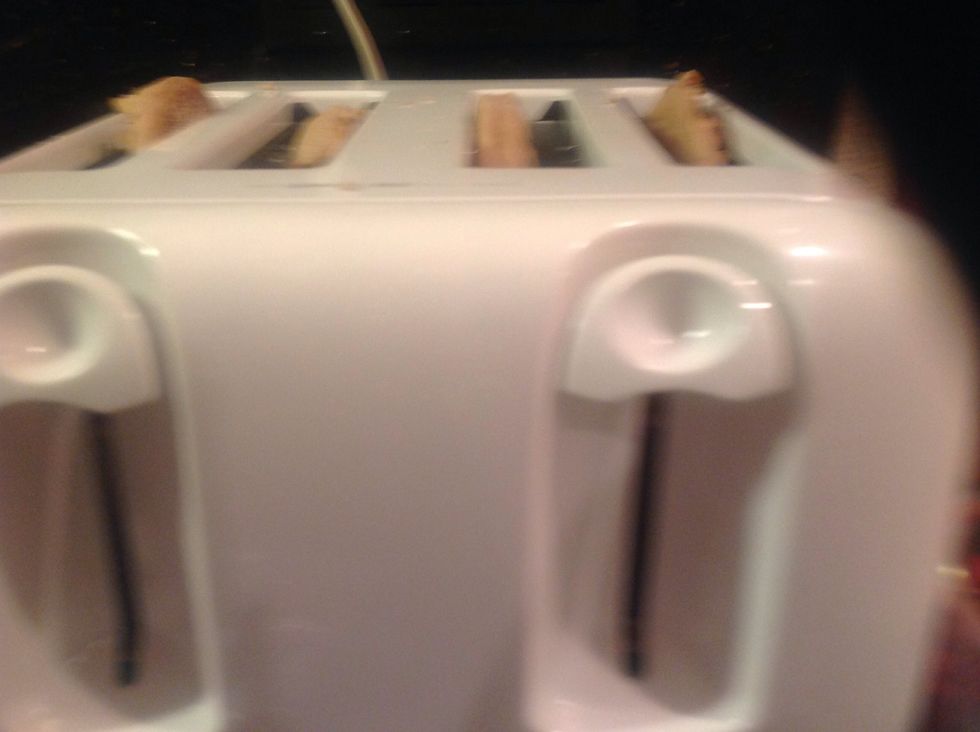 Make sure your toast is hot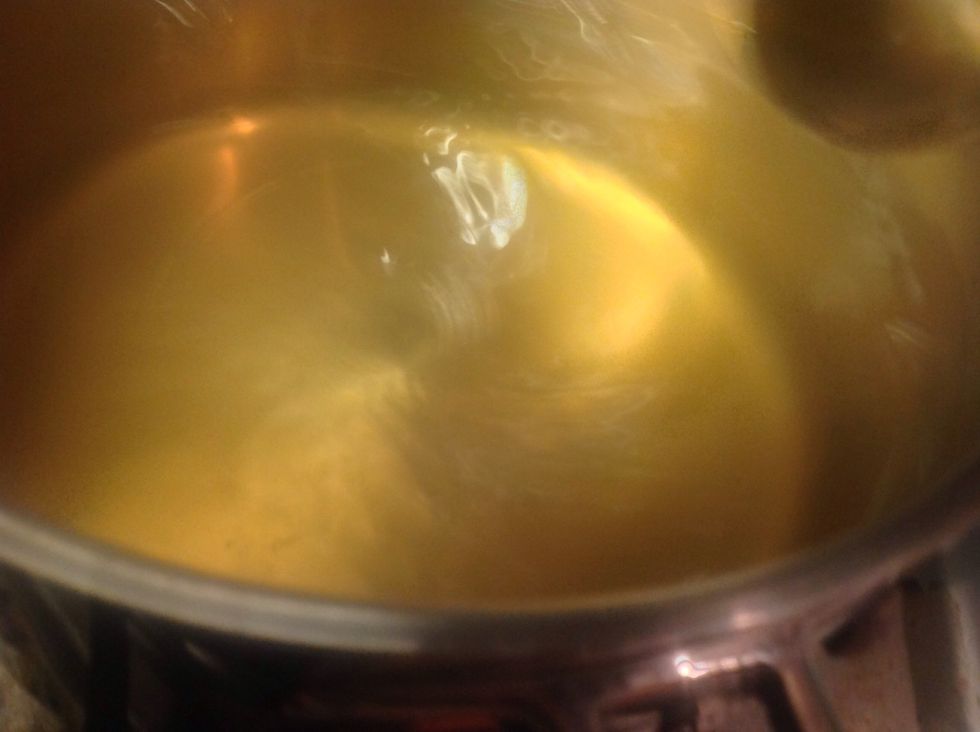 When water is boiling, make a whirlpool by turning the water.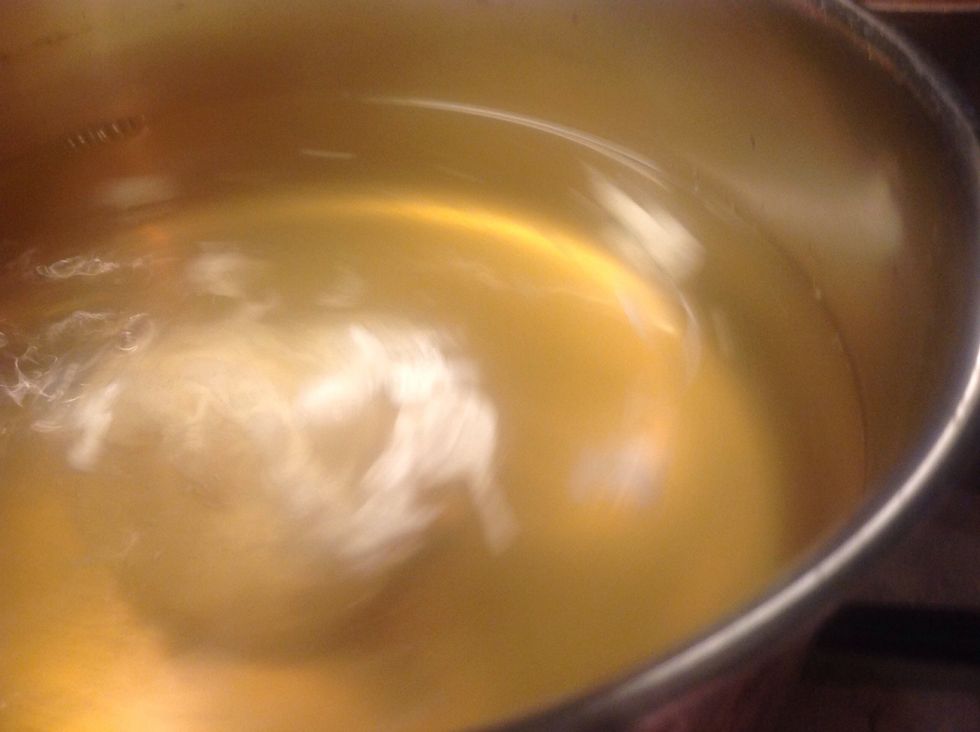 Drop in egg, and lit cook for 1 minute and 40 seconds. Try 2 minutes and 20 seconds. If you want the egg hard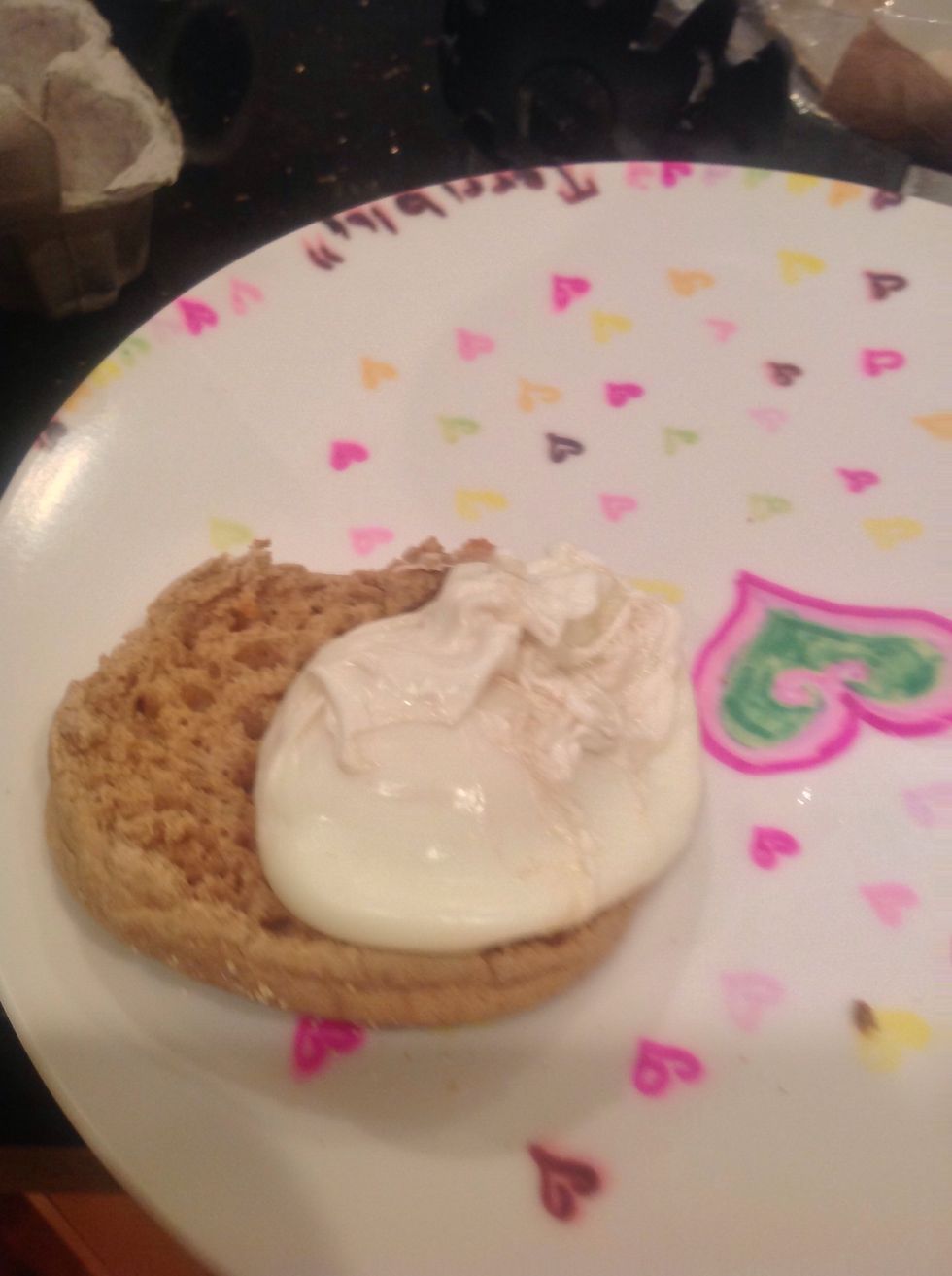 Scoop out with slotted spoon, and put on toast.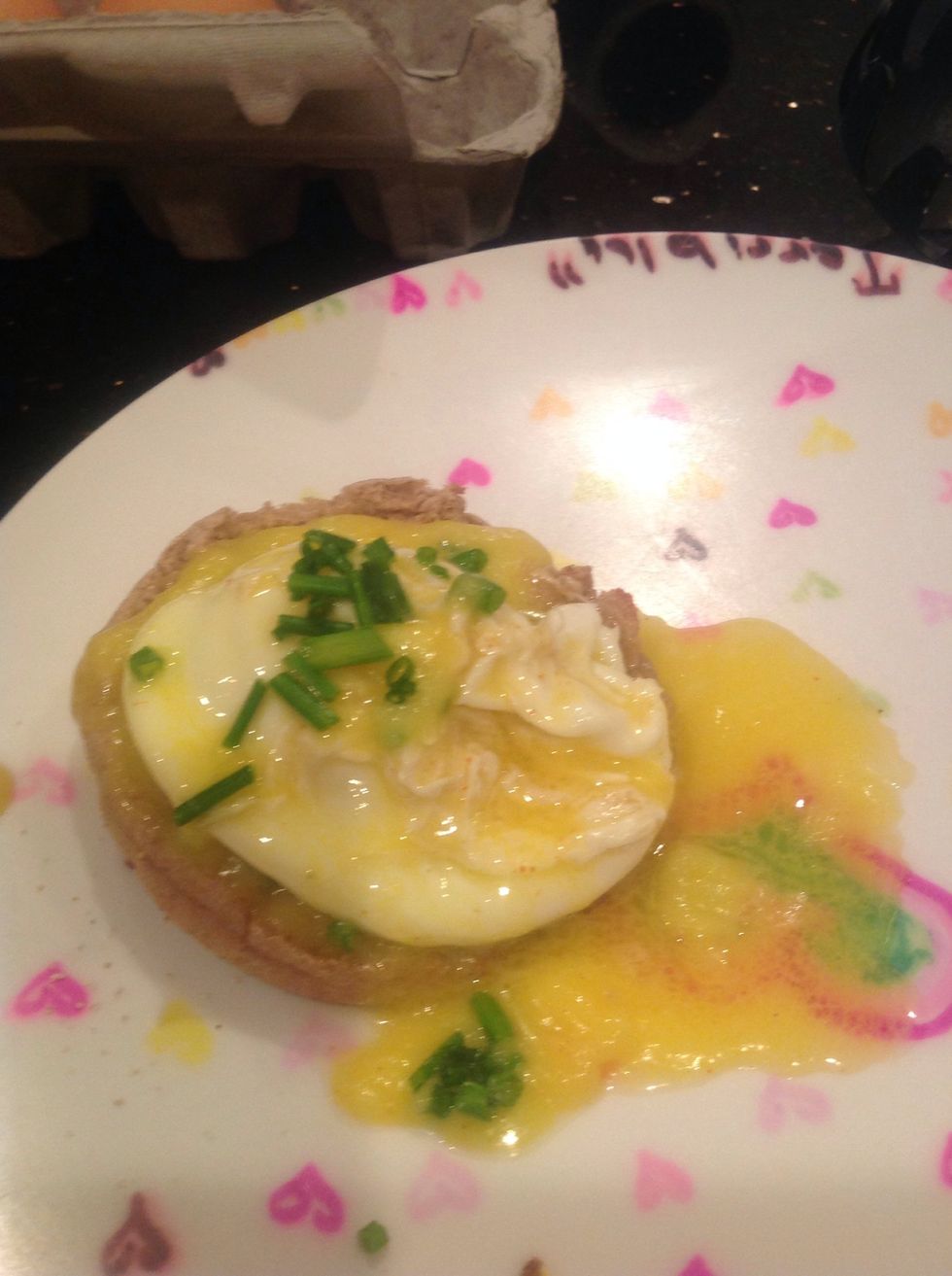 Pour on hollandaise sauce.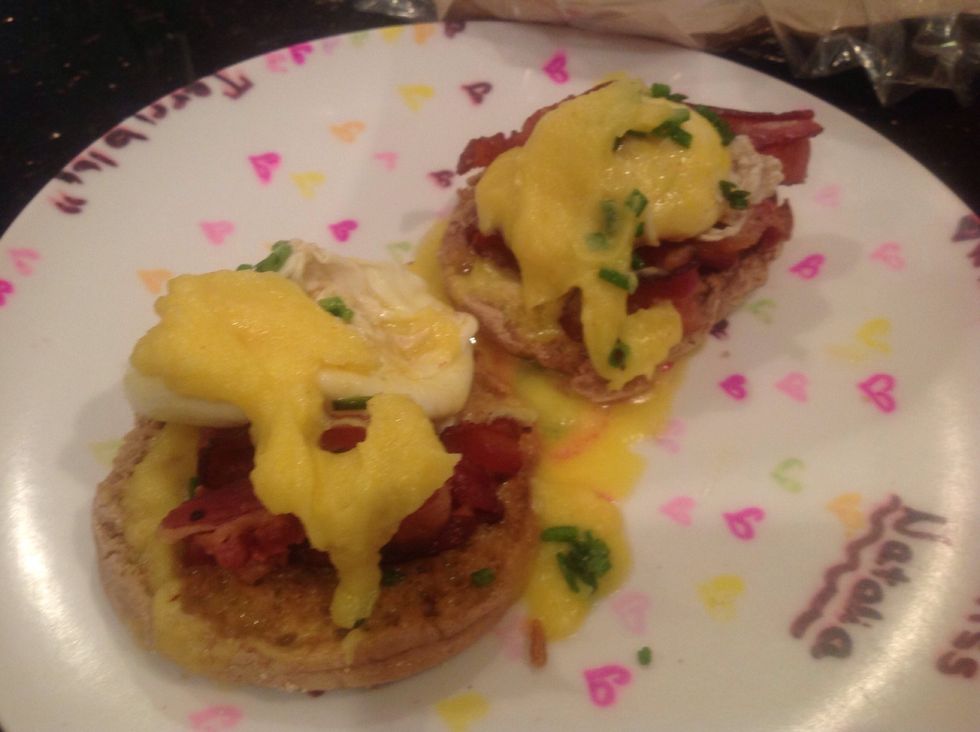 Add chives and bacon Enjoy 😄
2.0 Eggs
3.0 Egg yolks
0.0tsp salt
1.0Tbsp Lemon juice
4.0 Bacon strips
1.0Tbsp White wine vinegar
10.0Tbsp Unsalted butter
1.0 English muffin
Chives
1.0pch Cayenne pepper