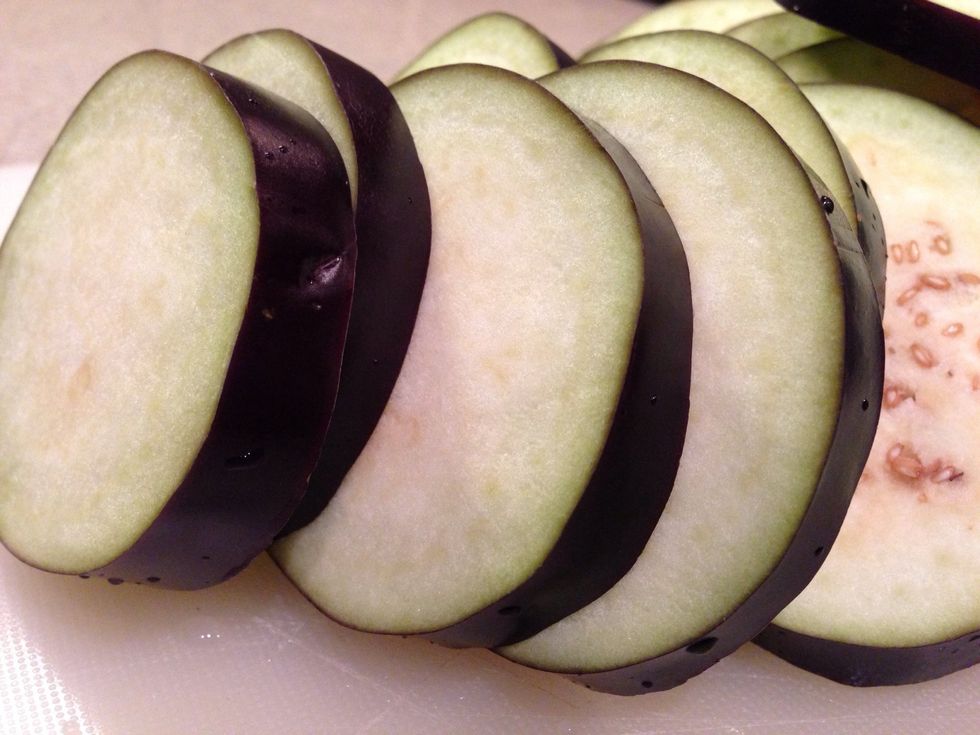 Preheat oven to 375 degrees F. Slice eggplant into 1/4 inch slices.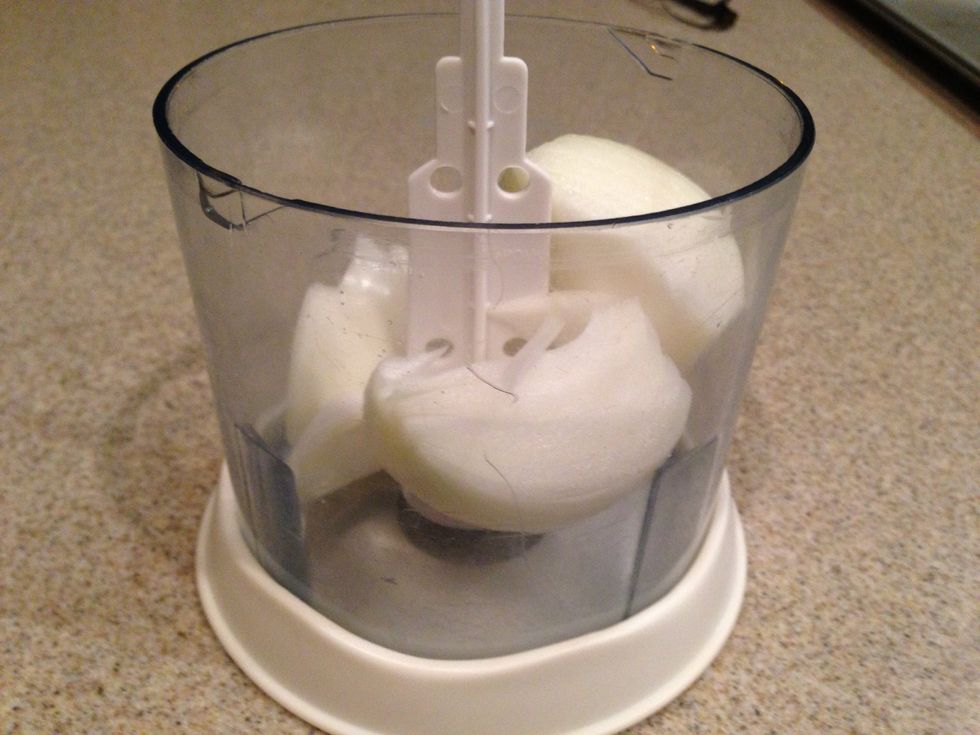 Peel and cut onion. Place in food processor.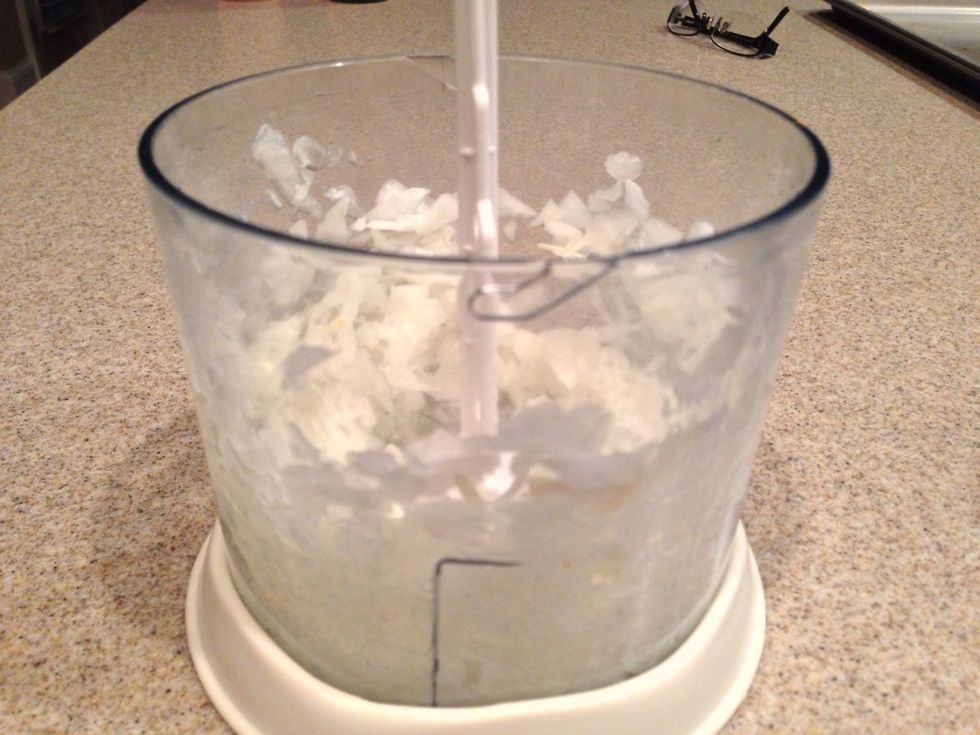 Mince.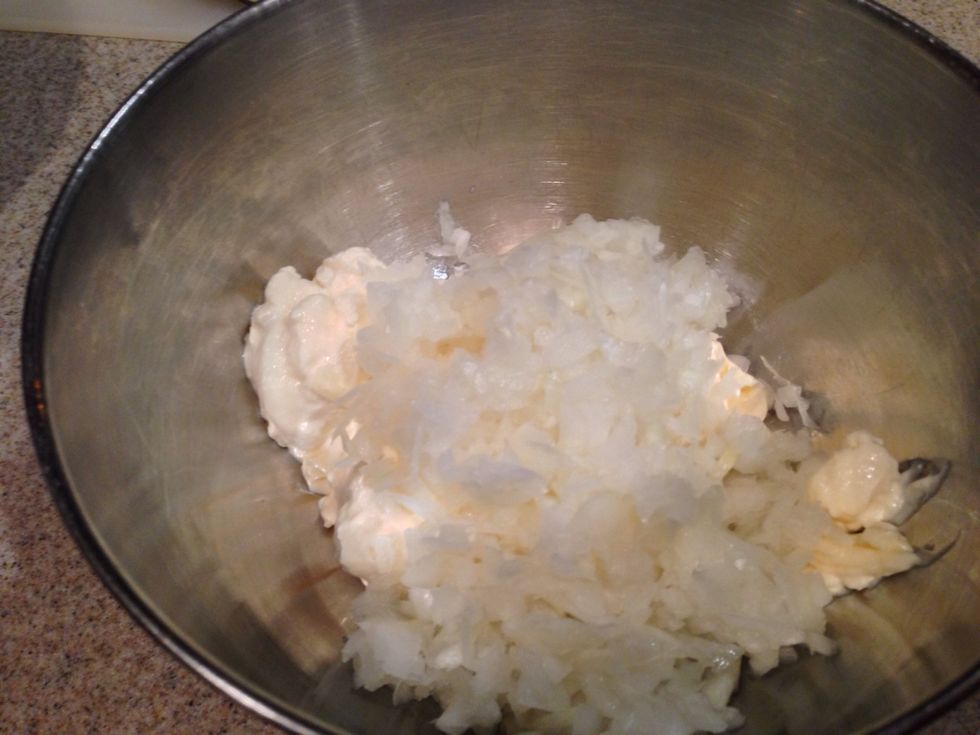 Add onion to mayo.
Toast bread. Place in food processor. Pulse until breadcrumb consistency.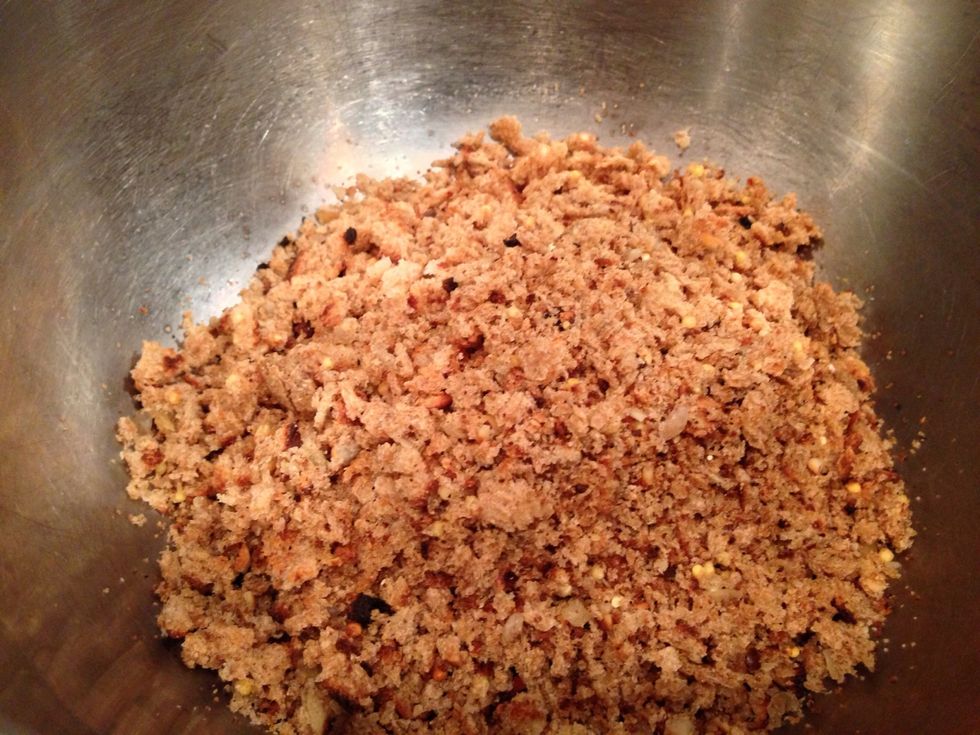 Place breadcrumbs in separate bowl.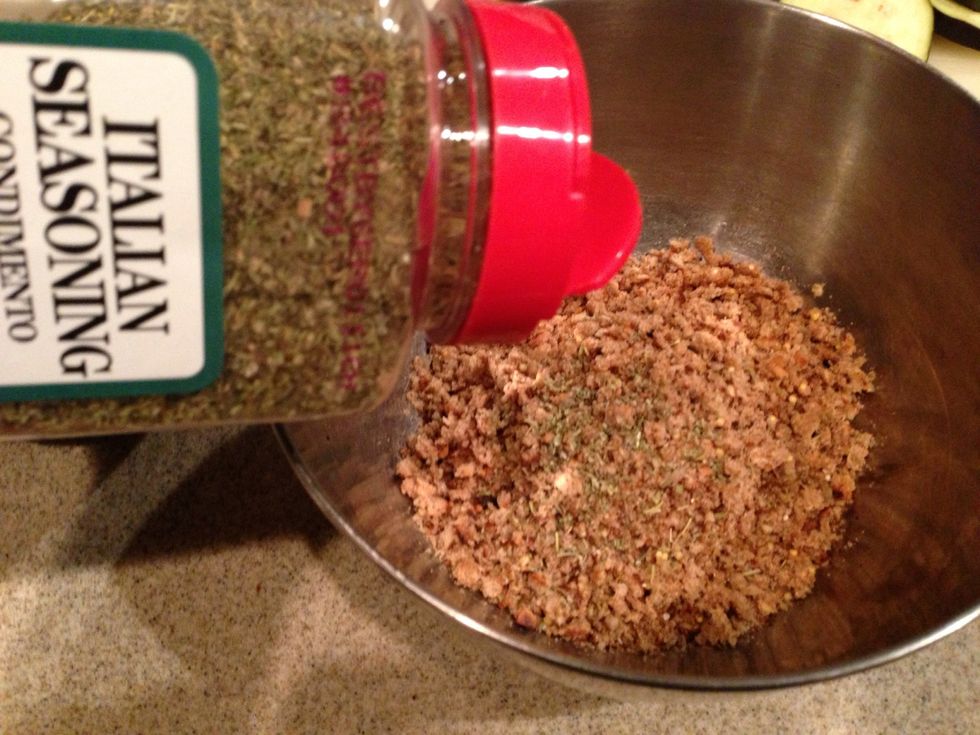 Add Italian spices to breadcrumbs.
If you use shredded Parmesan. Place in food processor to create grated Parmesan.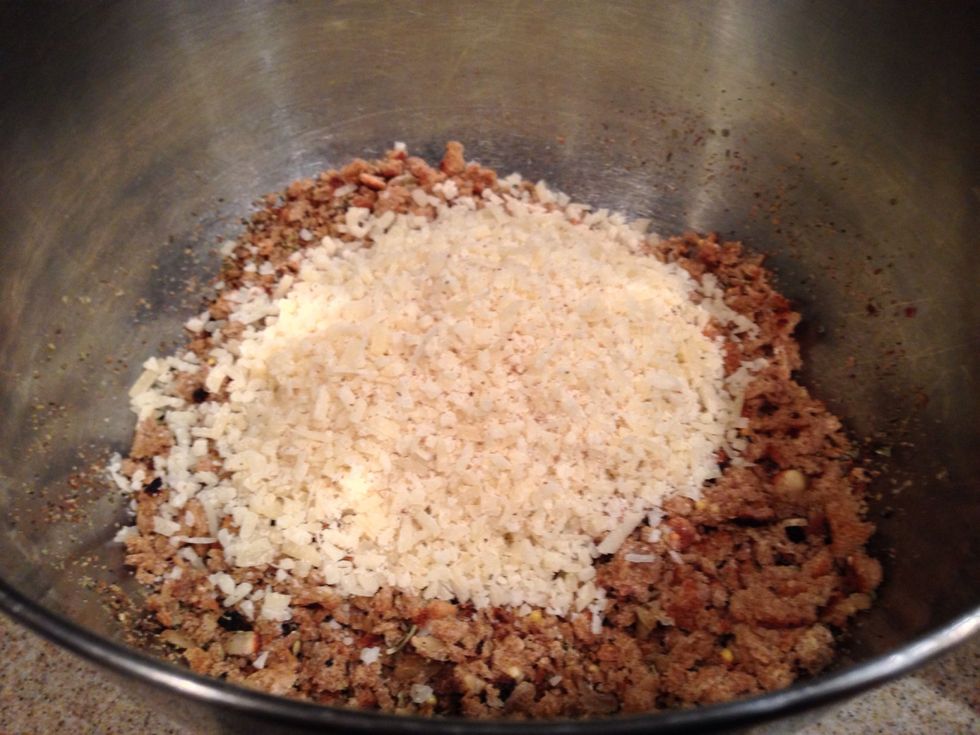 Add grated Parmesan to breadcrumb mixture.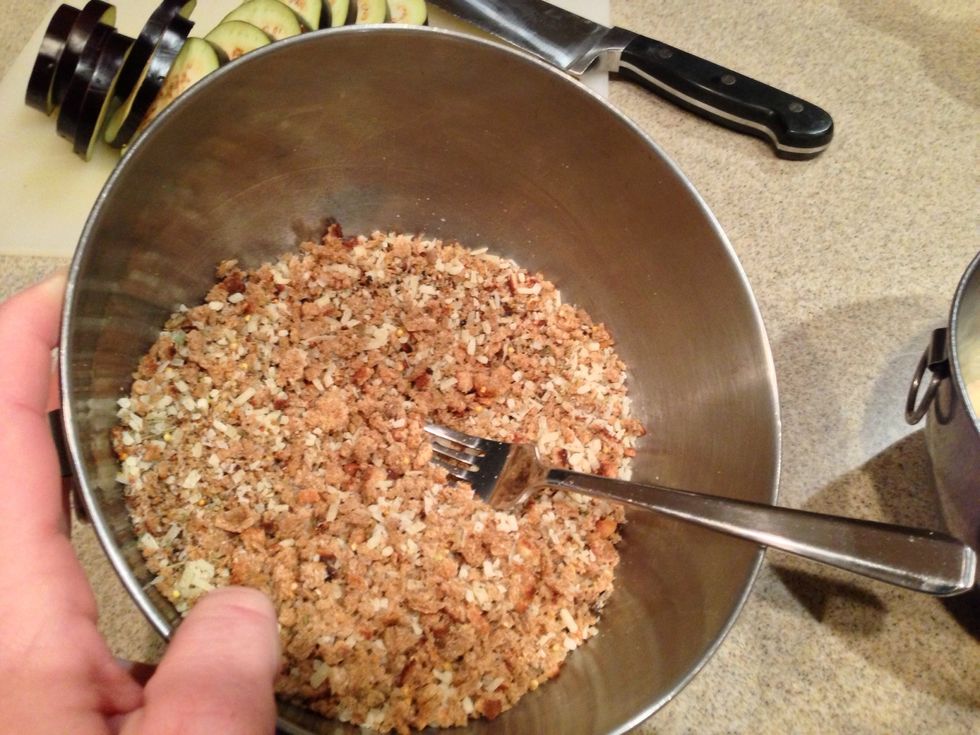 Mix.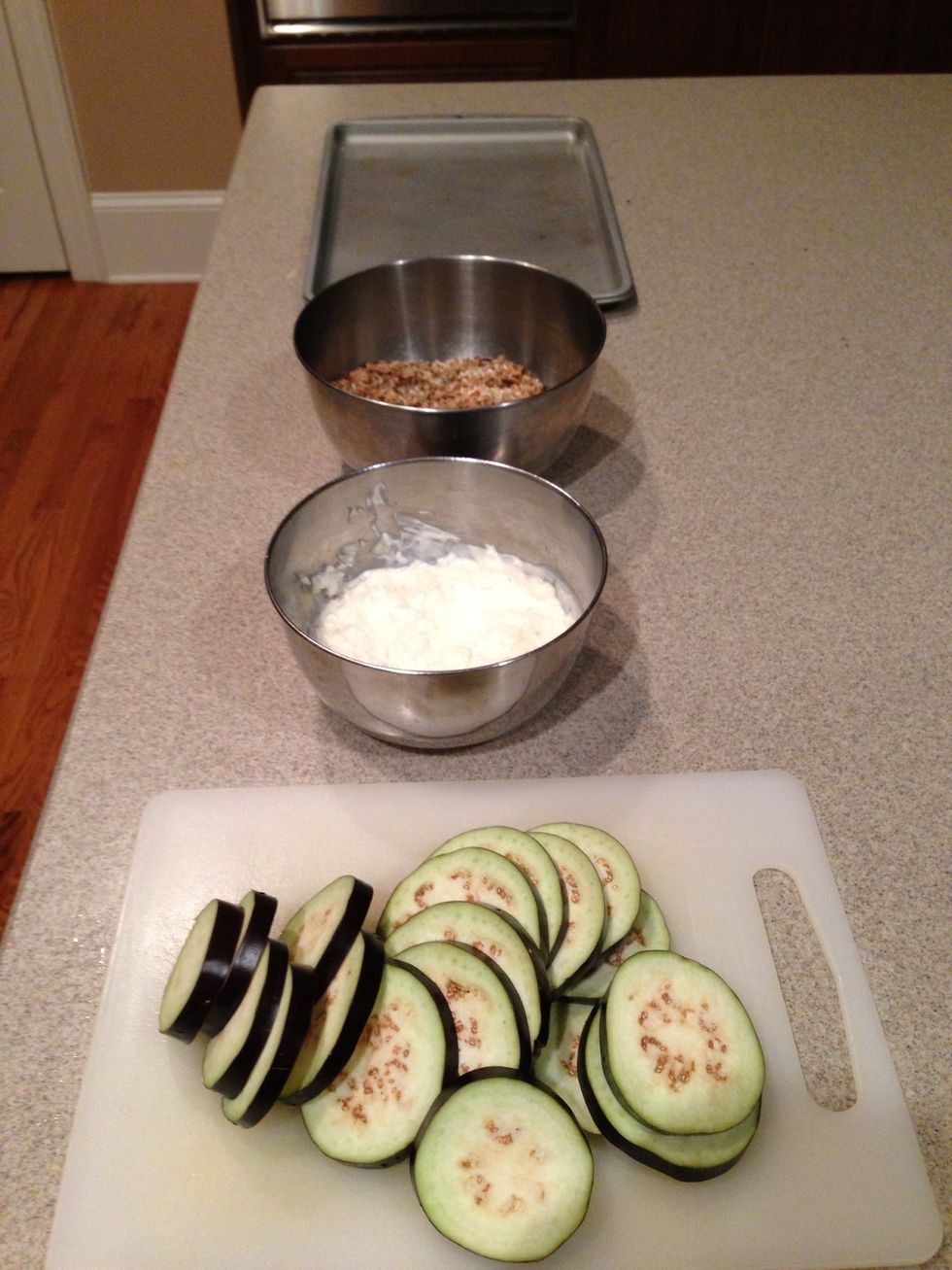 Create assembly line. Dip eggplant in onion/may mixture then coat with breadcrumb mixture. Place coated slices on greased cookie sheet (grease lightly with coconut oil).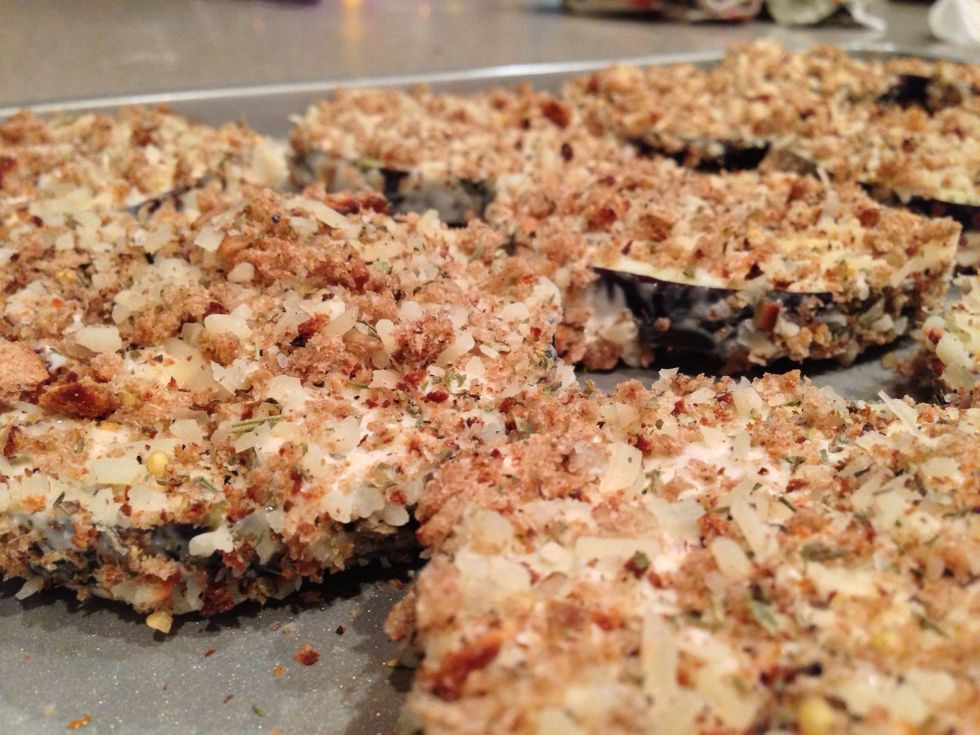 Then place in oven!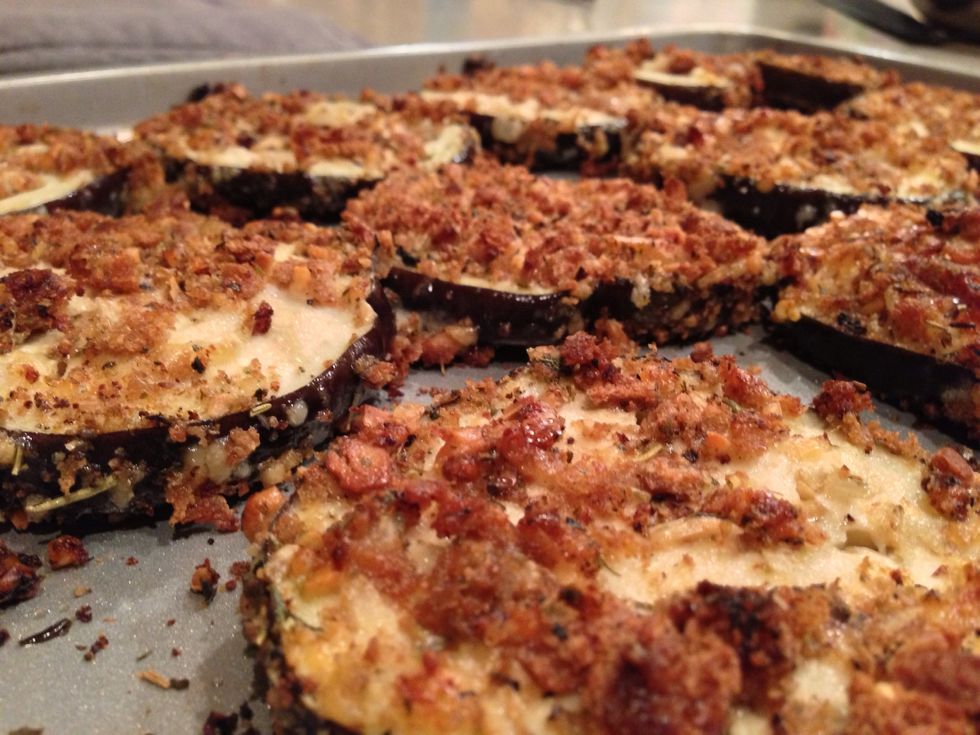 Bake for 12 minutes, flip, then bake for another 12 minutes.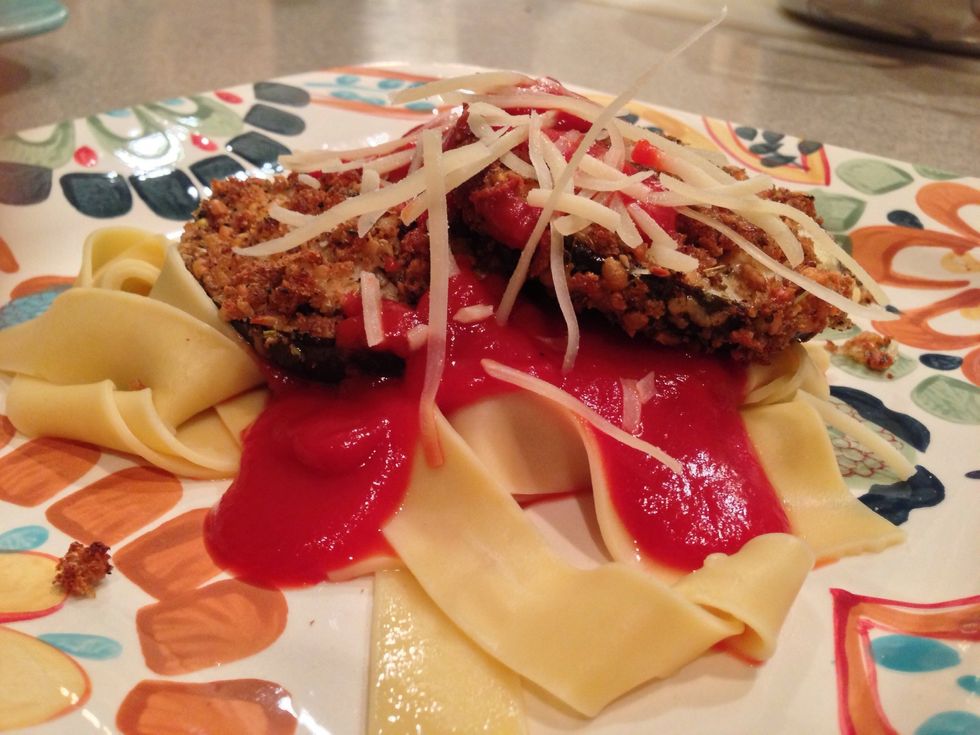 Lay eggplant over noodles of choice and top with sauces and mozzarella! www.LifeSanity.com
2 cups breadcrumbs
2 tbsp Italian herbs
1/2 cup grated Parmesan cheese
1 onion minced
1 cup mayo
1 eggplant