Cook Eggplant Masala That's Like Baingan Bharta
3
Wash the veggies while the oven heats up at 400 degrees.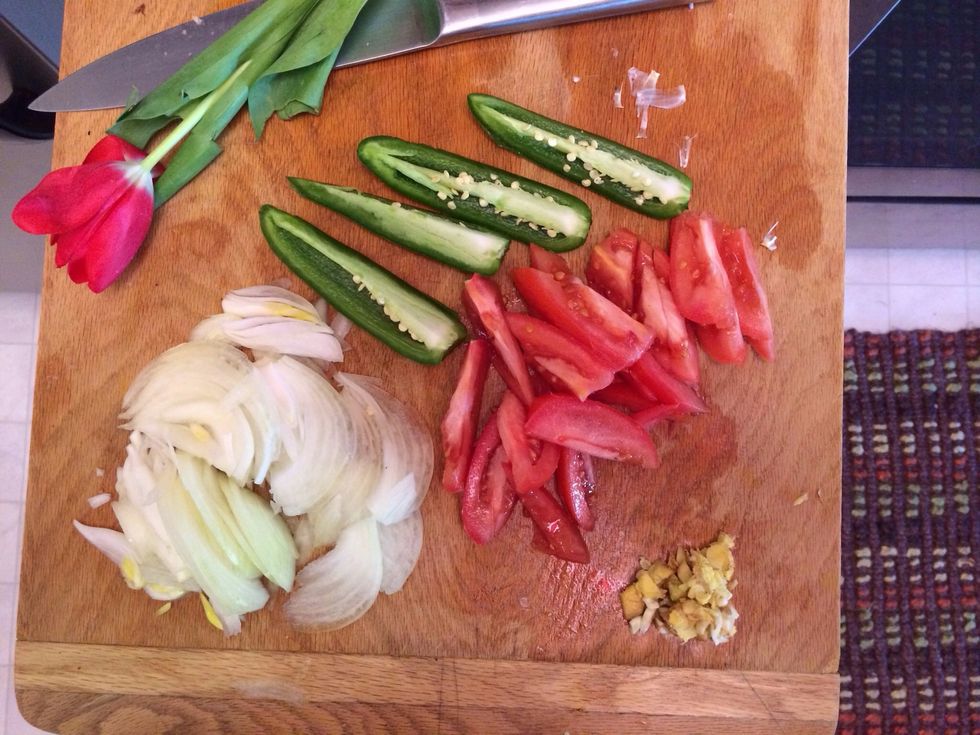 Cut the veggies, chop the garlic+Ginger while the eggplant is in the oven. Keep baking till the eggplant is soft and cooked. You know it's ready if you can easily break the skin from the poke of fork.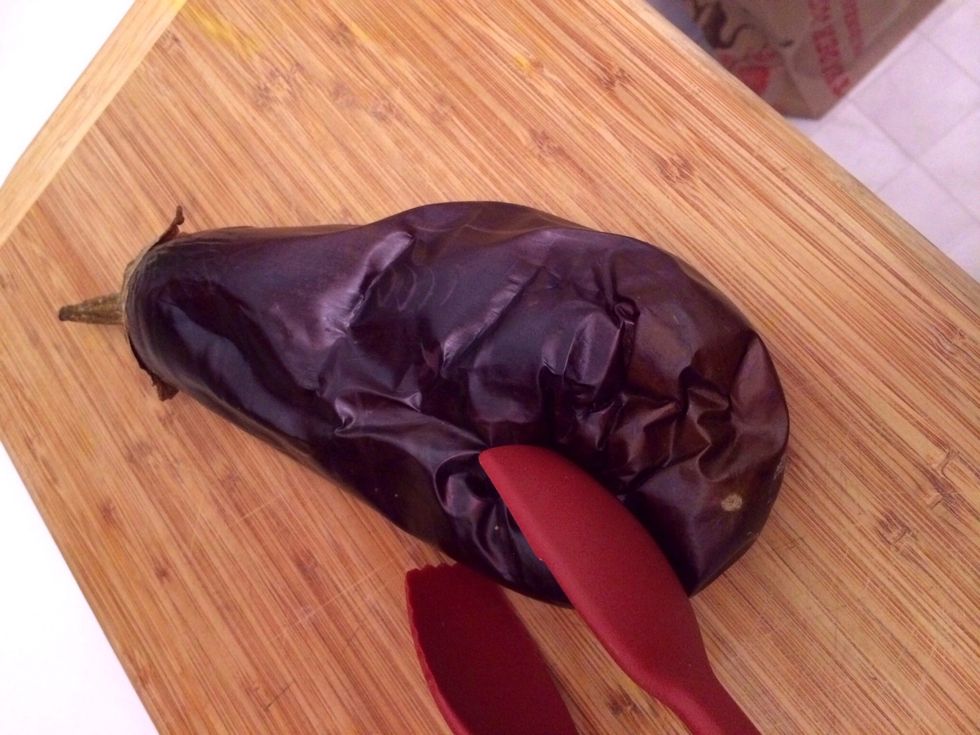 You know the eggplant is ready for some peeling if it feels this soft like a dough..
Peel the eggplant and mash it or chop it..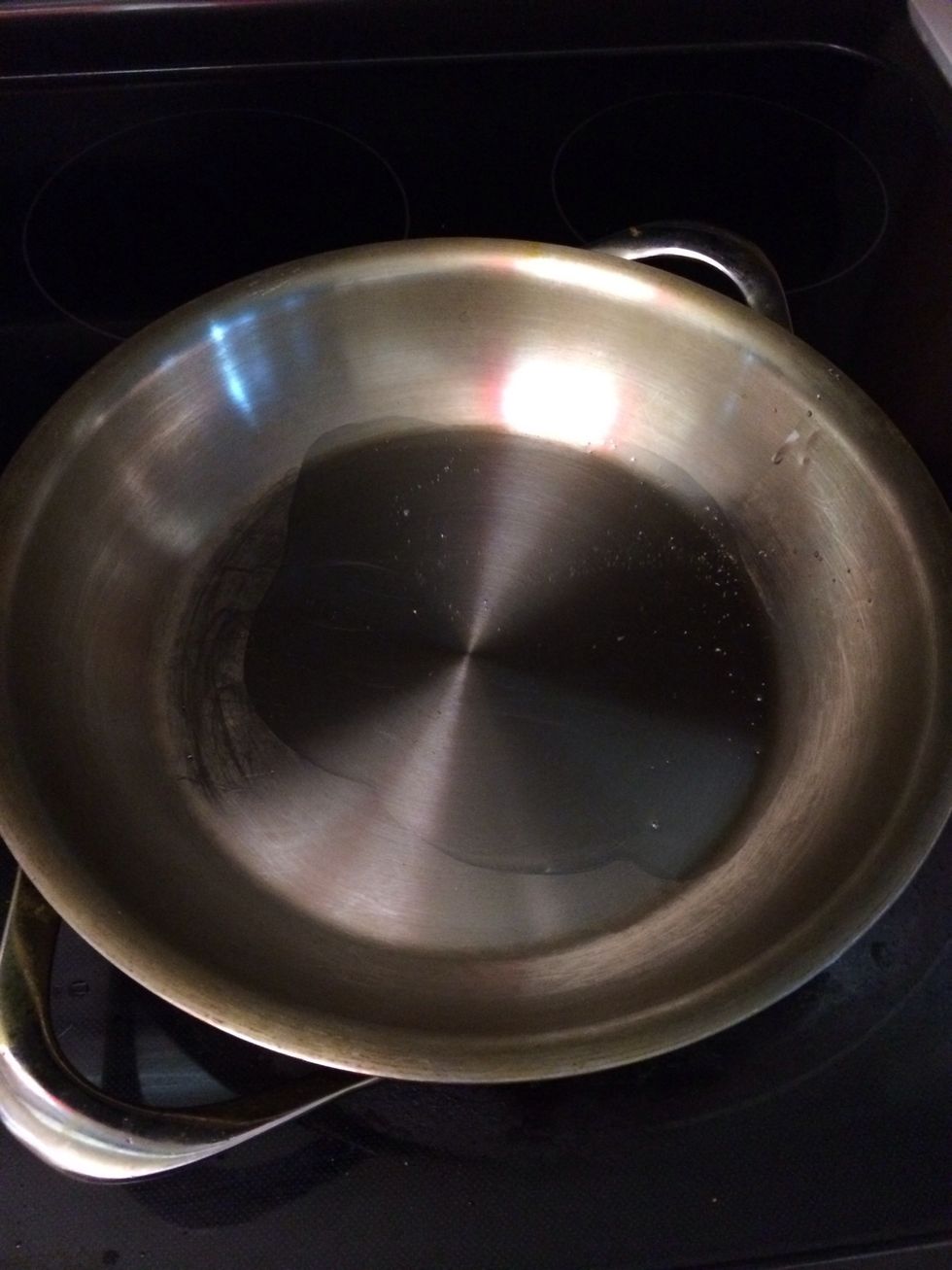 One tablespoon of coconut oil, heat the pan. You can use any other oil, I think coconut is healthy :).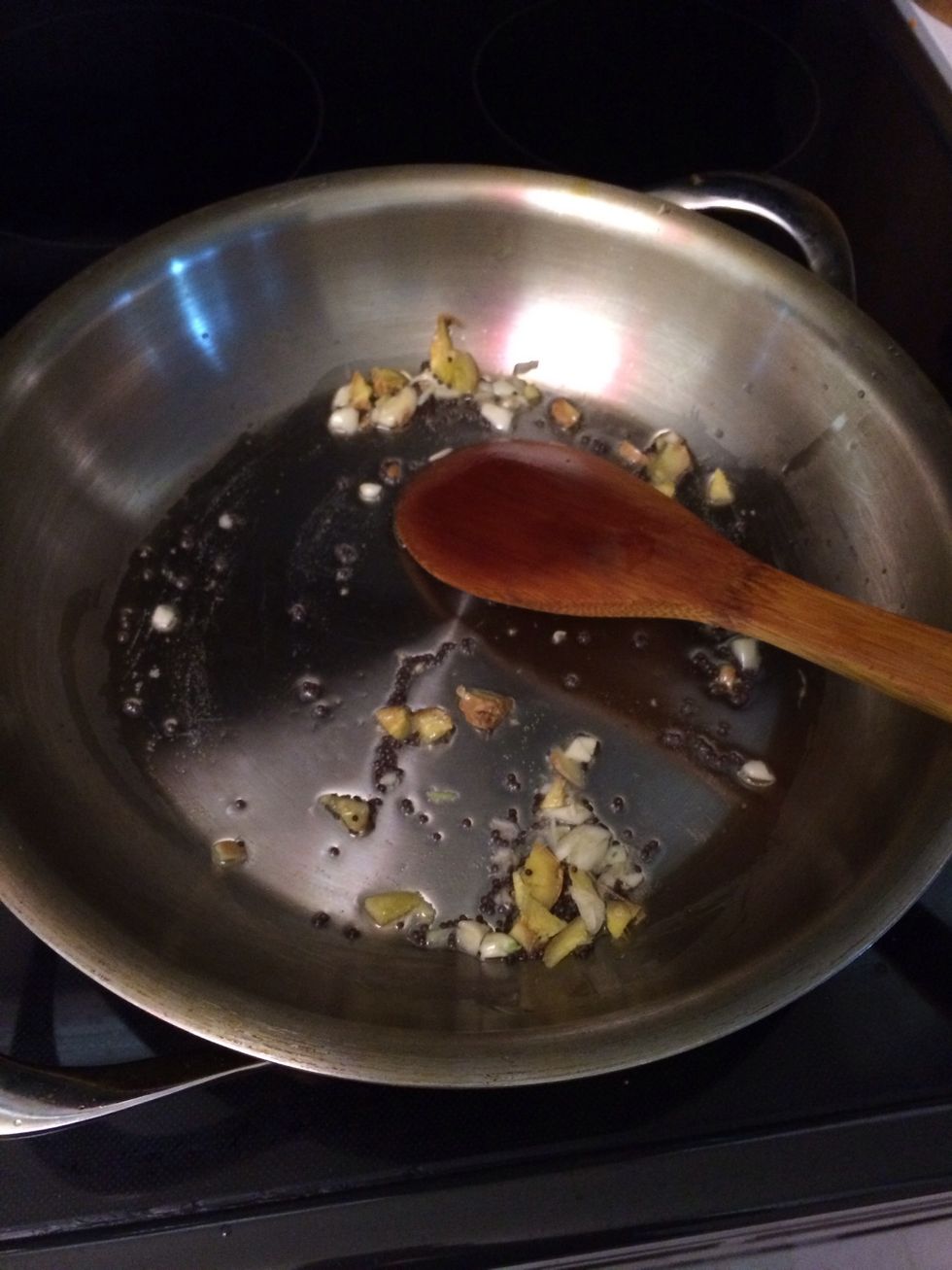 Add half a teaspoon of mustard seed and they will pop. Then add the chopped garlic and ginger..stir the pan for one minute... Then add the sliced onion.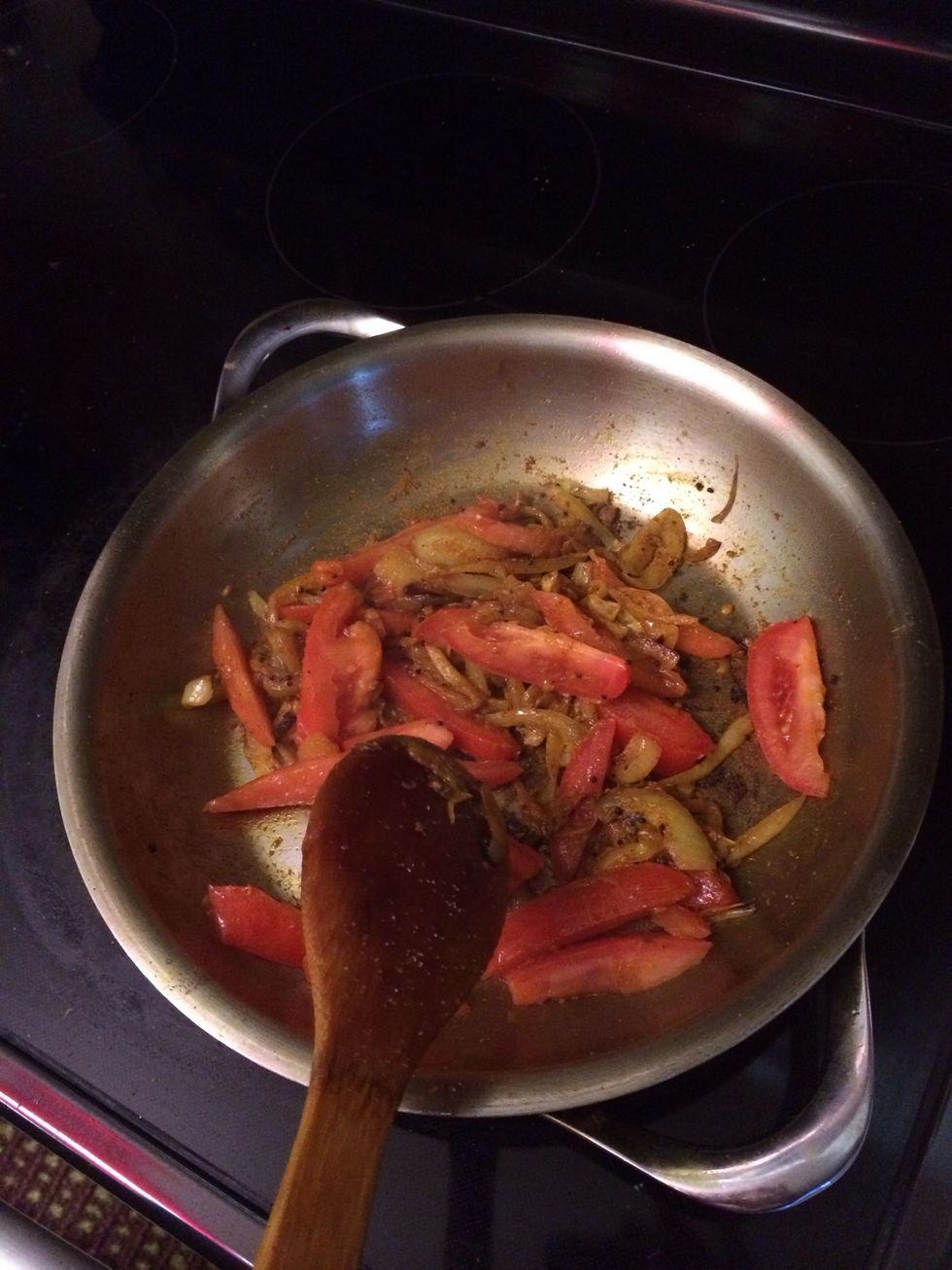 Add the turmeric powder, chili powder, cumin powder.All the powders and spices you want to be honest (1 tbs each). And then pour the tomatoes in.. Stir till onion looks brown and tomatoes look cooked.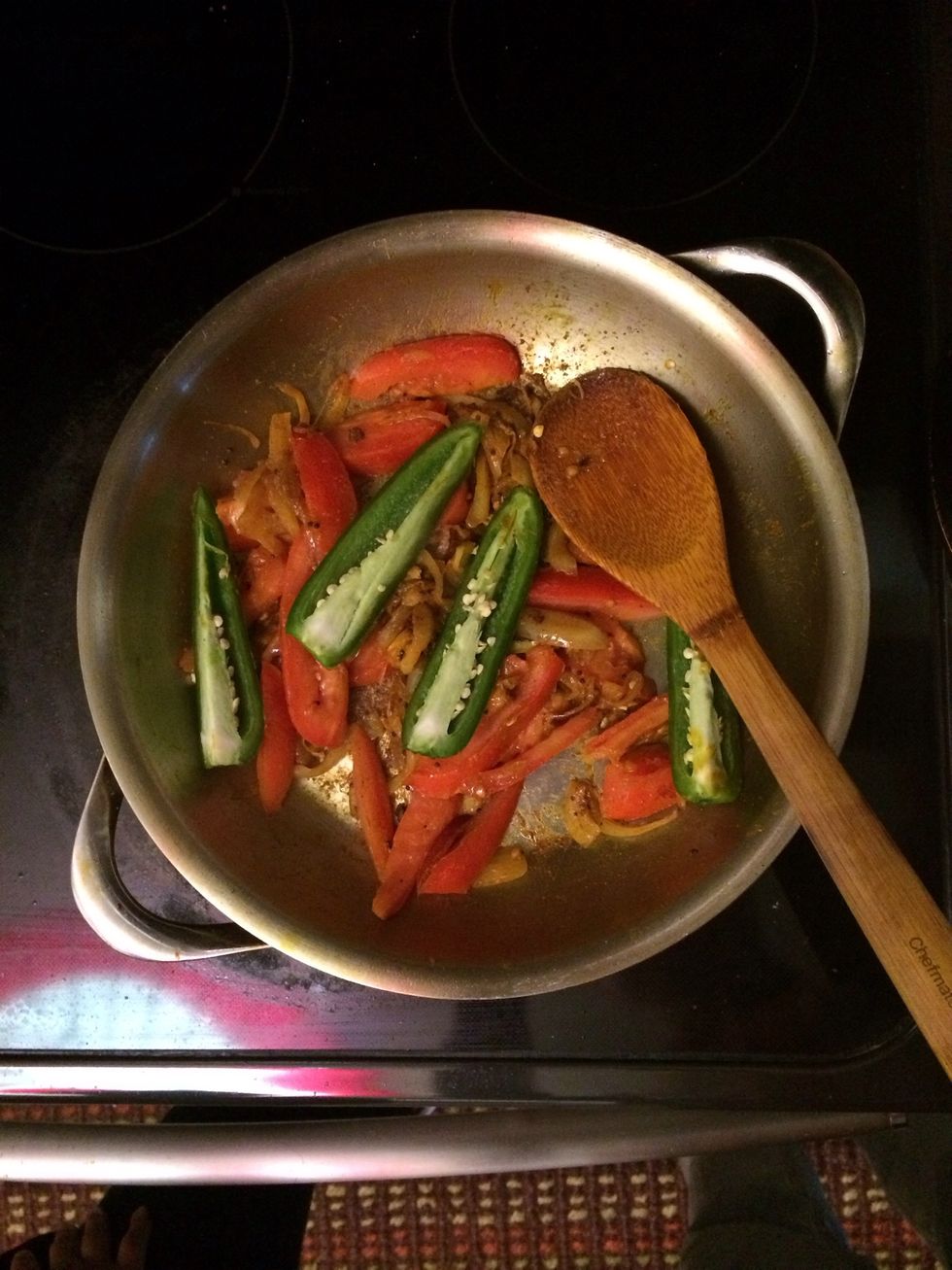 I added the jalapeño madness to the pan. Make sure you are brave enough for this whole piece, otherwise cut it down a bit..
The baked eggplant is ready to go...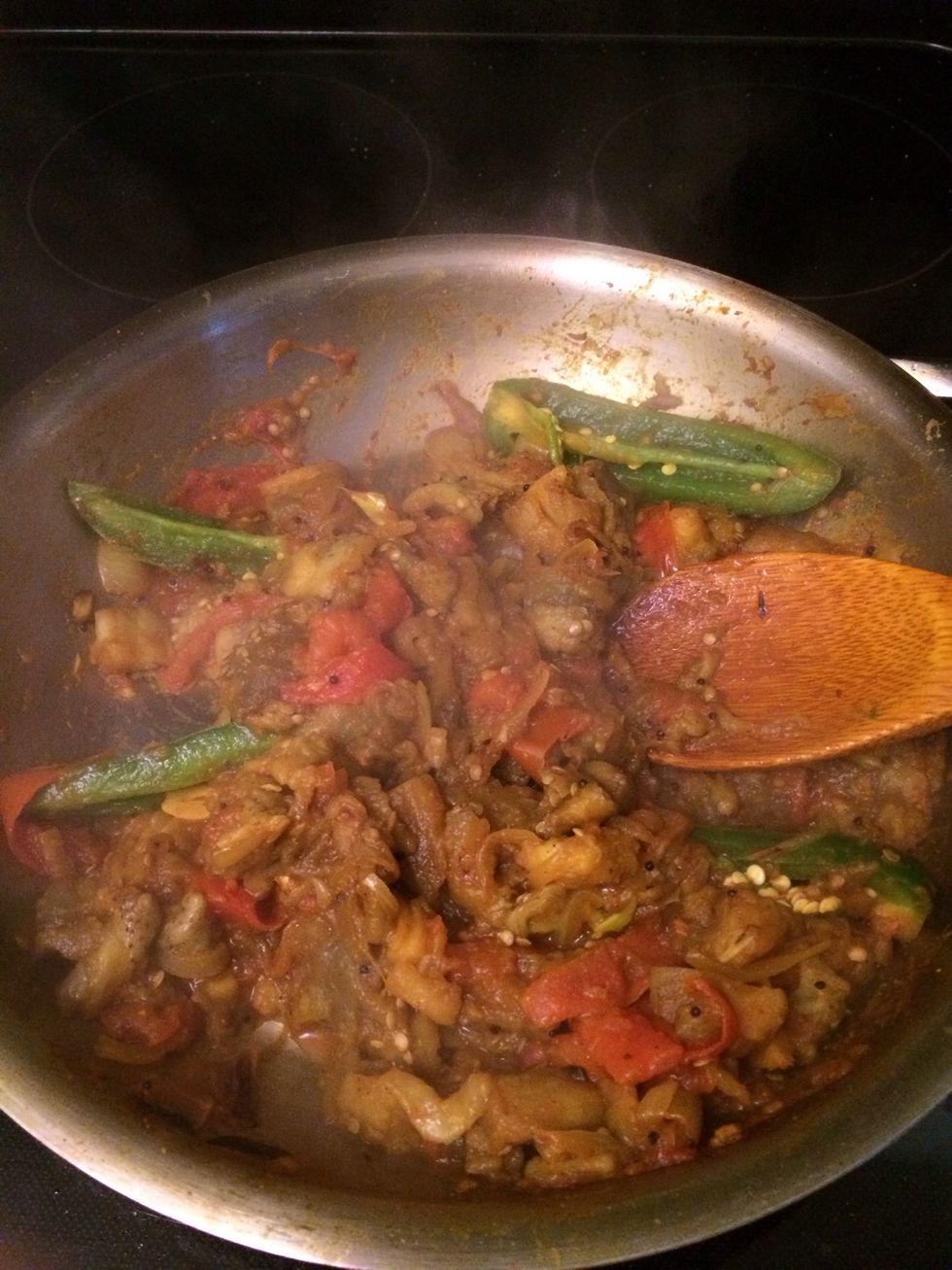 Finally this is how it looks when all the ingredients meet... Keep stirring till it's mixed well. Add salt to taste. Turn the stove off once the 'stuff' feels pasty and soft.
Dinner is served.
1.0 eggplant
1/2bnch white onion
1.0 jalapeno
2.0 Roma tomato
Turmeric powder
Cumin powder
Indian chili pepper powder
Curry powder
Salt to taste
Cooking oil or coconut oil
4.0 Garlic cloves
1/2in Ginger
San Francisco, California