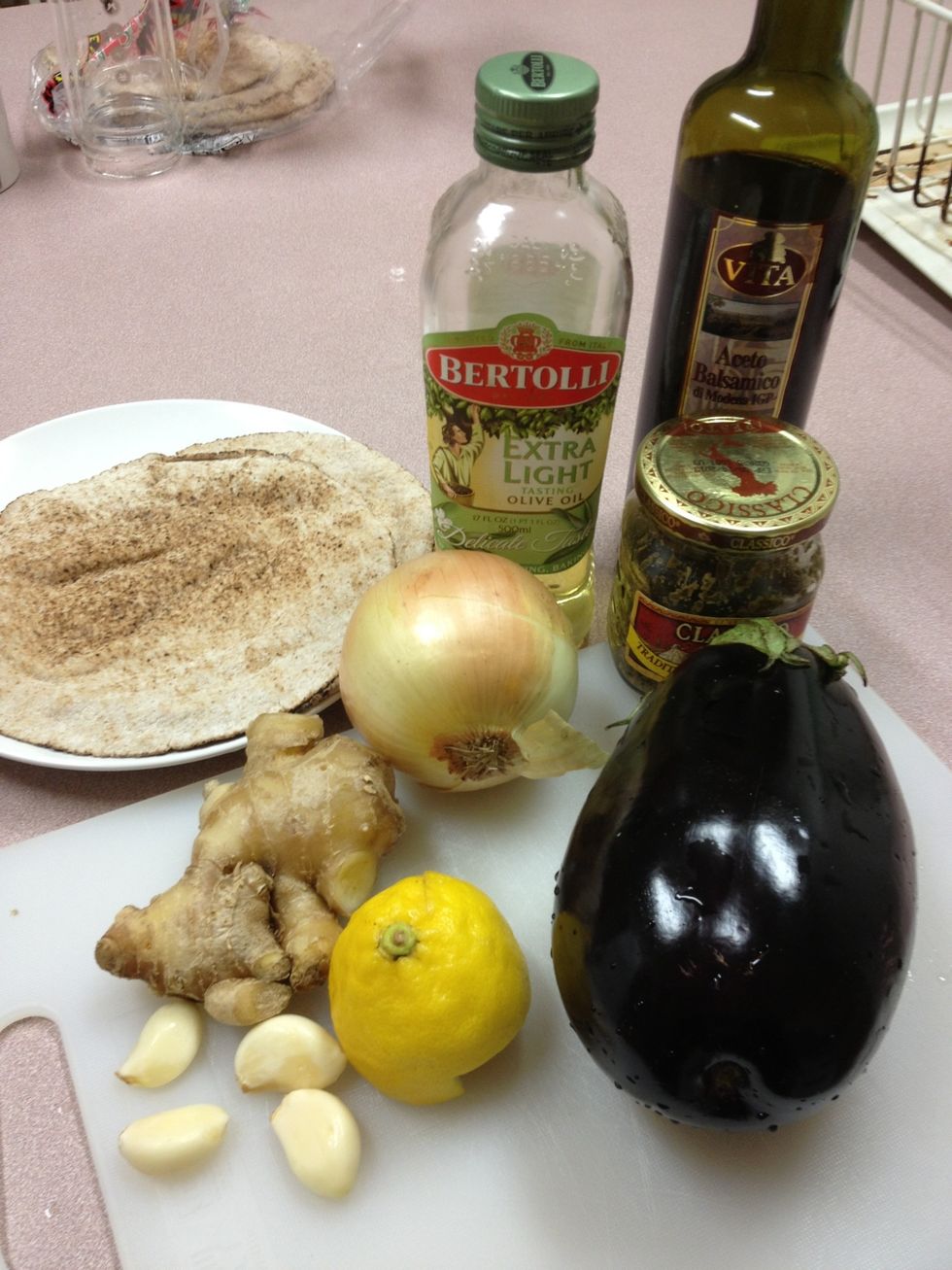 Gather supplies and feel free to experiment!
Turn on broiler and poke a few holes in the eggplant and stick it in the oven until soft (about 10-15mins)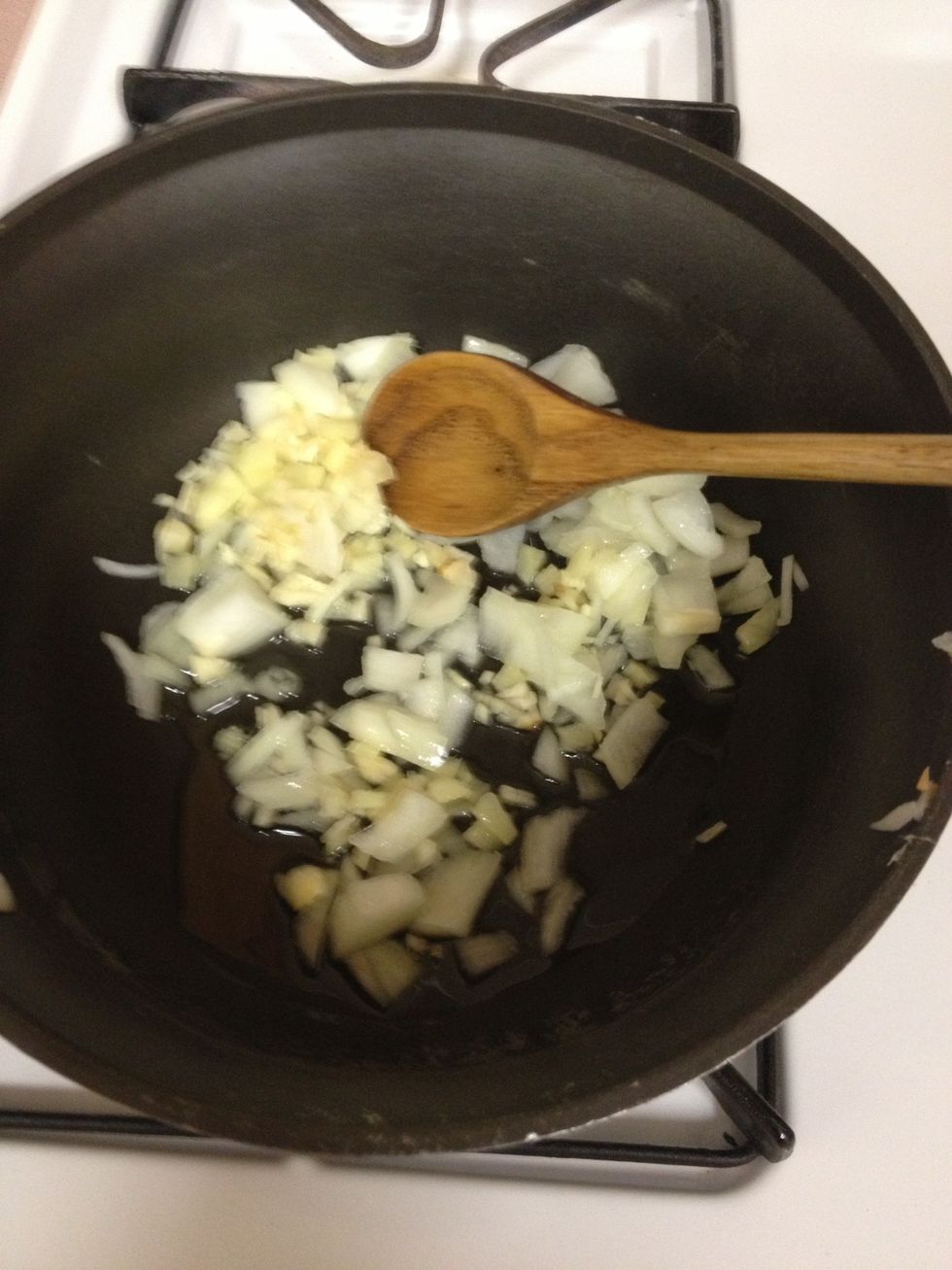 Sauté 1/2 onion, garlic, and ginger with evoo
Check on your eggplant poke it if still firm flip it over. It should be starting to smelly yummy in your kitchen😋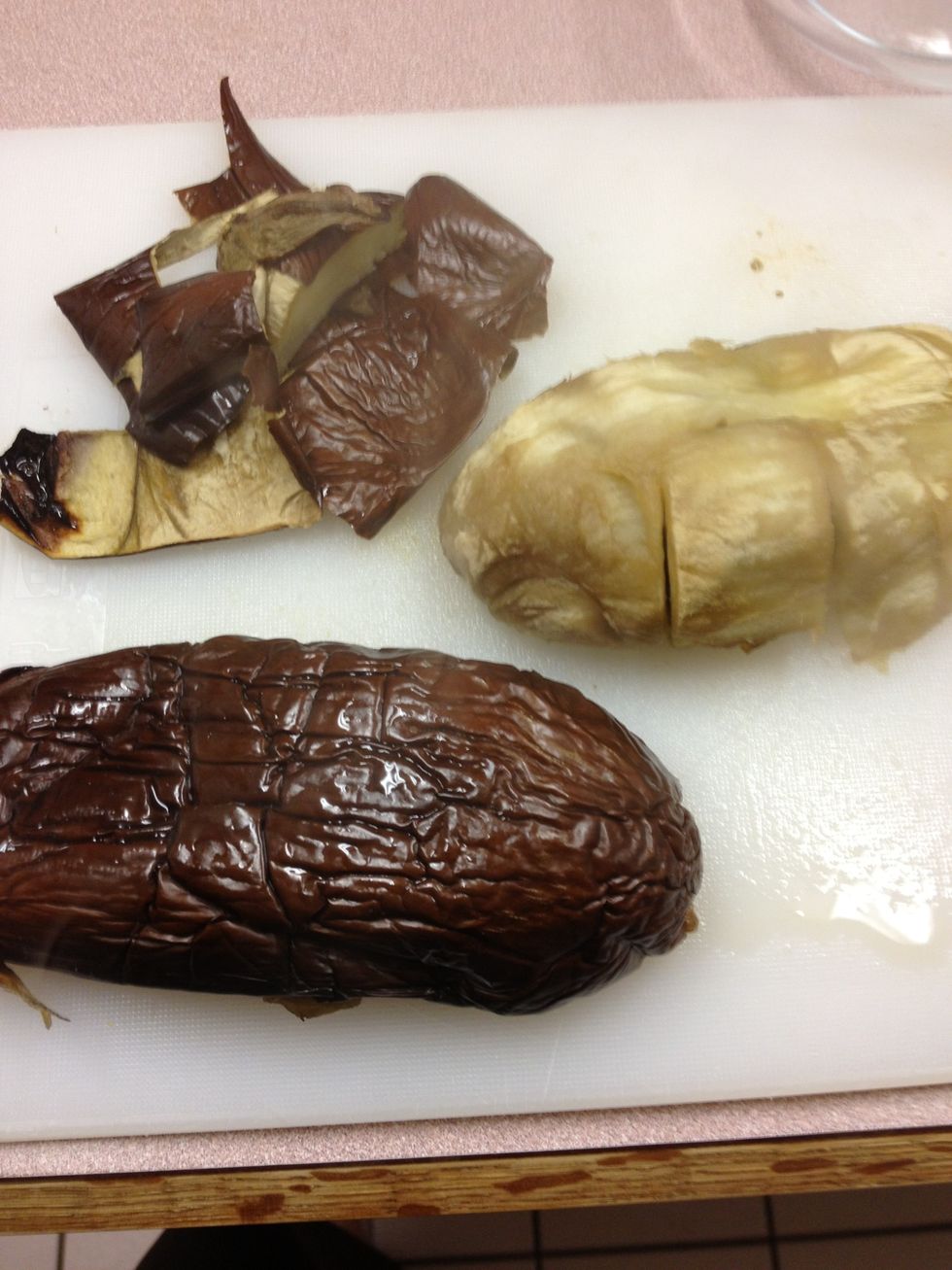 Peel the skin off the eggplant and dice finely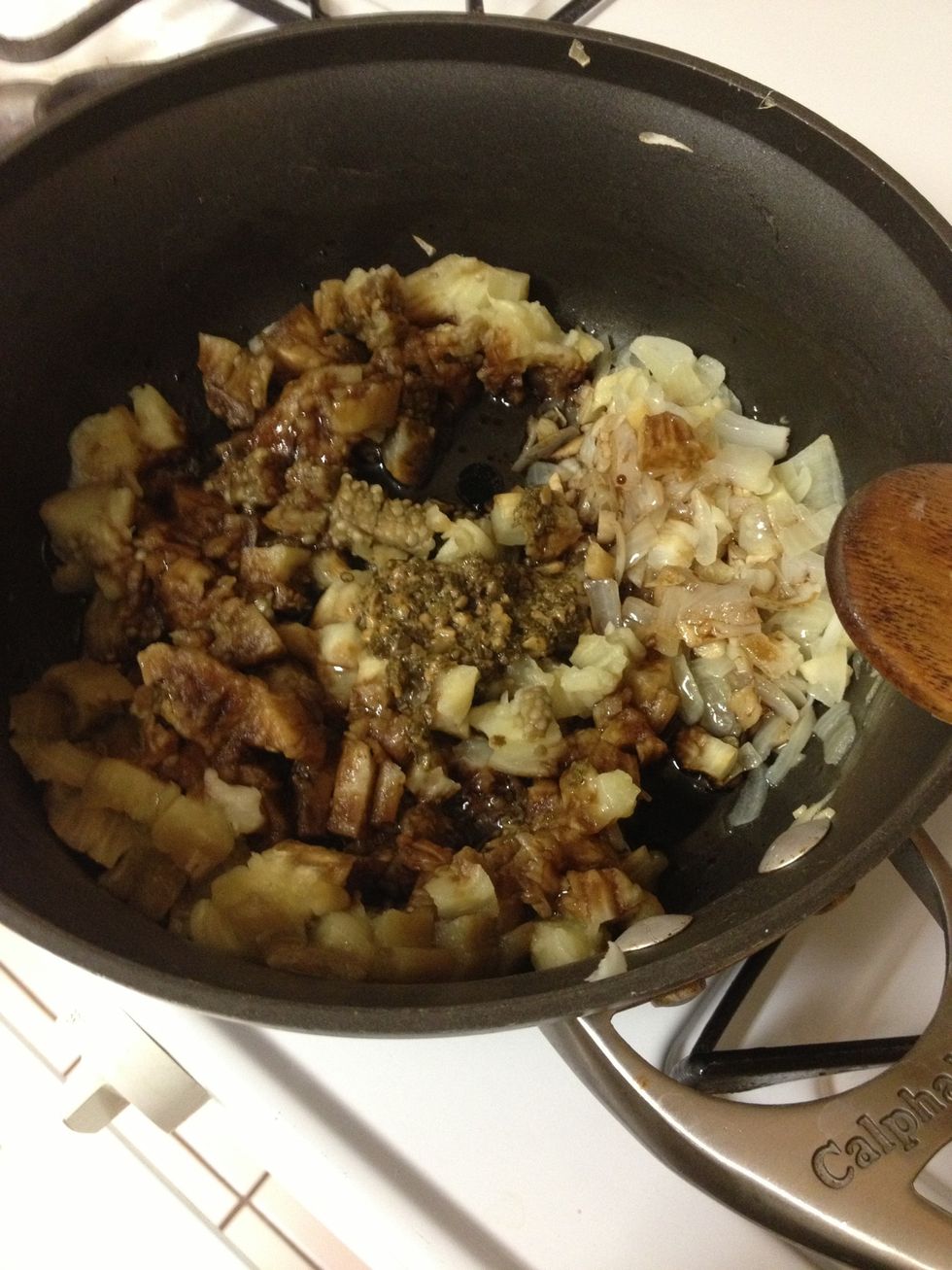 Combine eggplant, pesto, evoo, vinegar to taste, and sautéed mixture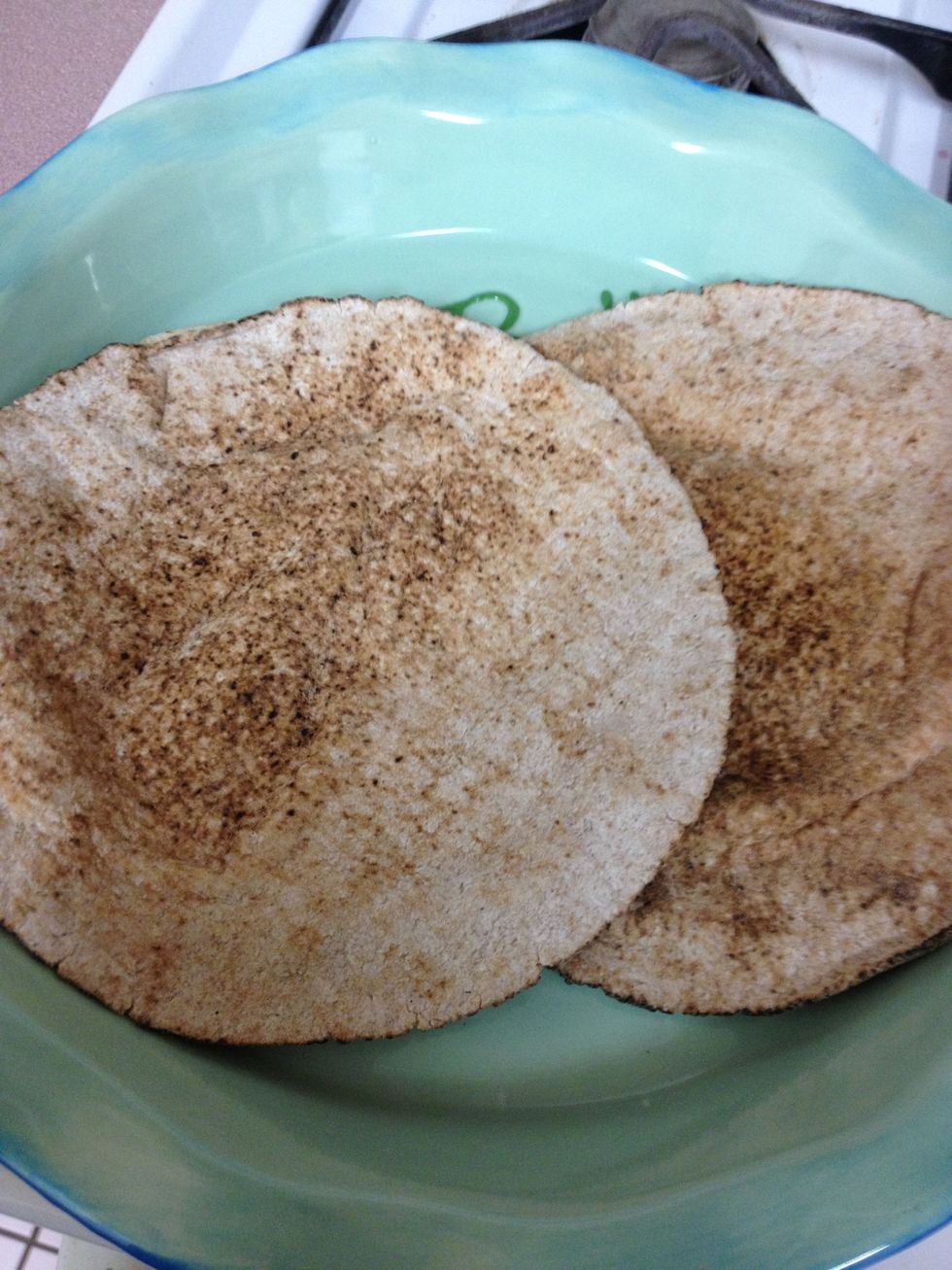 Use the heat in your oven to toast a few pitas ( you can also cut them into triangles and bake to make pita chips great for dipping into your super healthy eggplant caviar)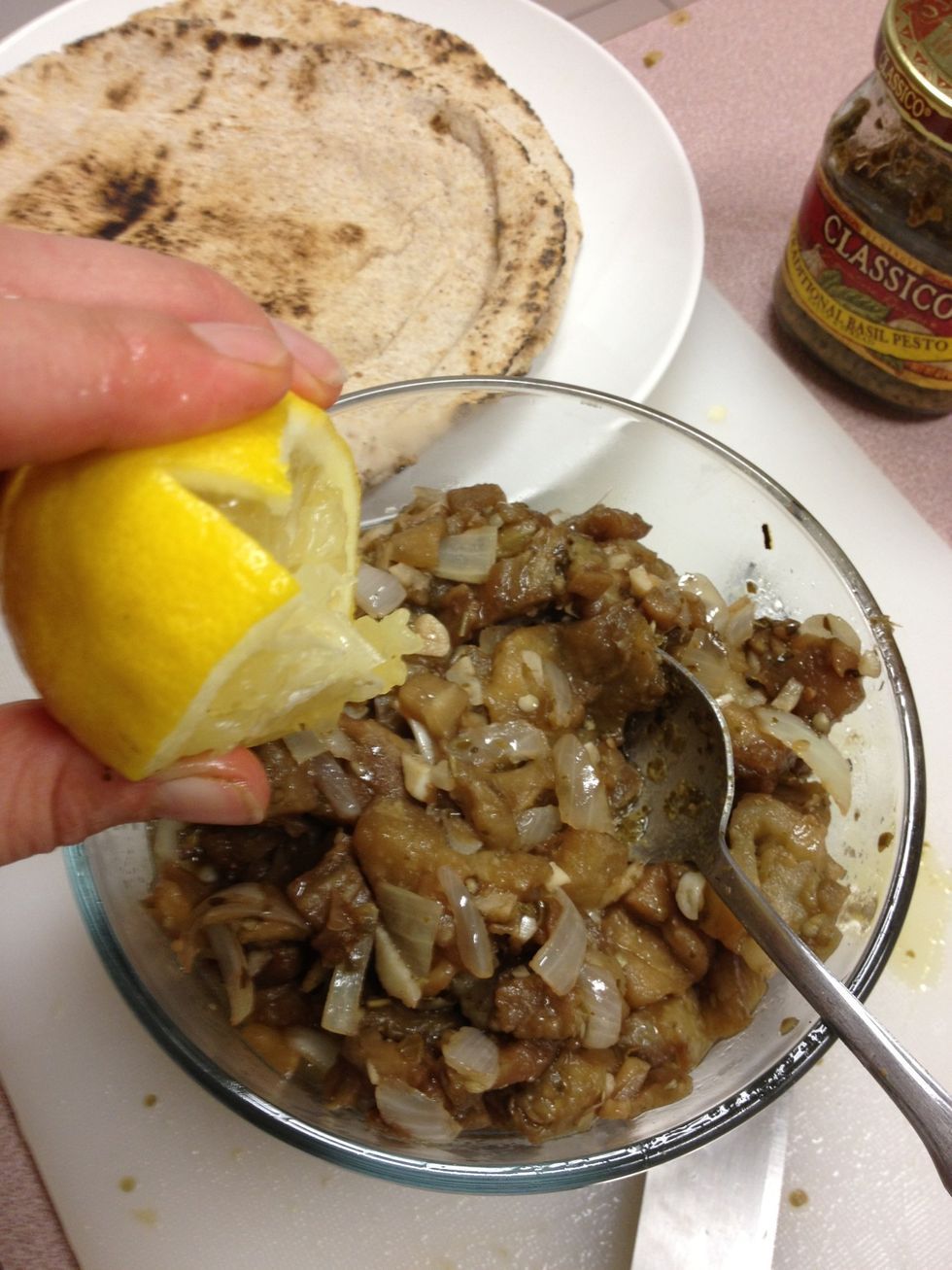 Squeeze a little lemon on and your meal is served!
1 eggplant
Ginger root
Garlic
Onion
Pesto
EVOO
Balsamic vinegar
Pita